Get connected with our daily update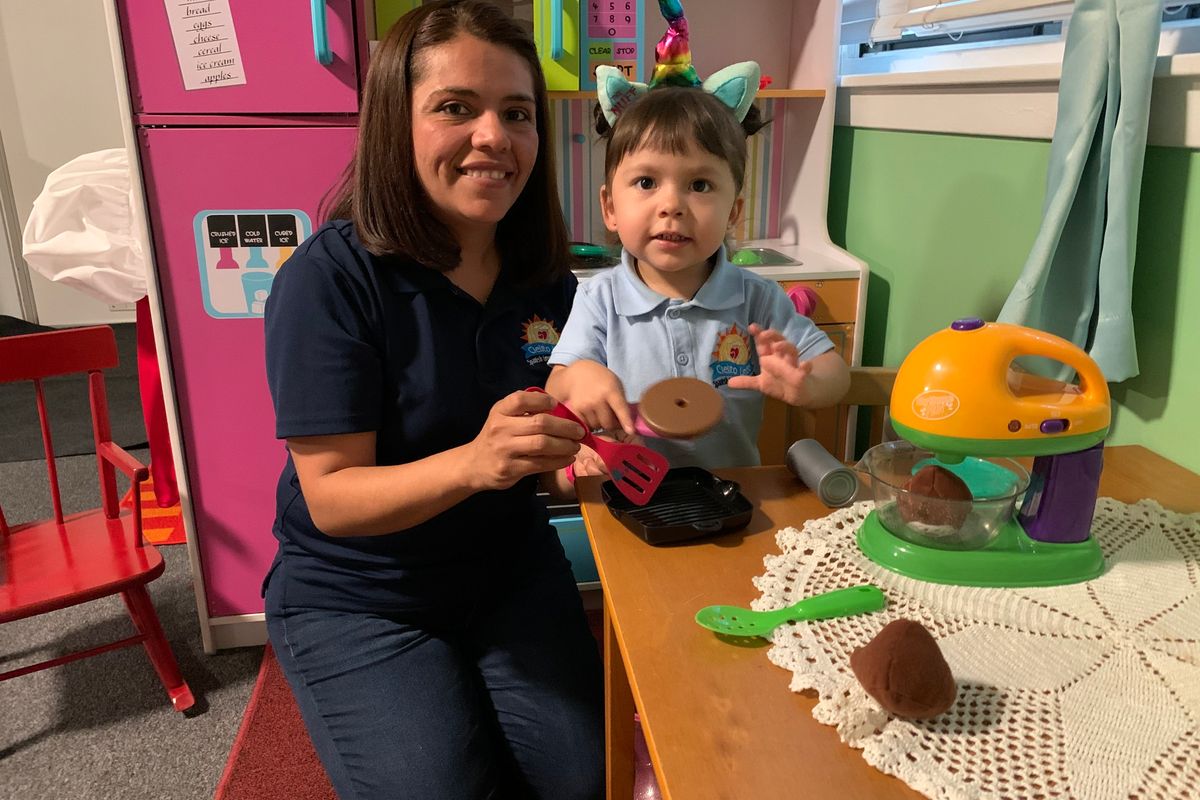 (Maria Dominguez)
Maria Dominguez, an award-winning former public school bilingual teacher, cashed in her life savings in December to open her tiny day care to a handful of kids in a remodeled home in North Austin.
---
Just three months later, amid fears of the coronavirus and a declining attendance due to the pandemic, her Cielito Lindo Spanish immersion preschool closed its doors.
To save her day care, a lifelong dream of hers, Dominquez will reopen it on Monday, even as state health officials only allow her to accept students whose parents are deemed essential workers.
Dominguez hopes their tuition, which she has not charged while offering lessons online for free, will be enough. Five children are coming back, she said, about half of her earlier enrollment.
"As a business, there are expenses that are still happening, regardless of whether you're open or if you have income or not," said Dominguez, who took no business loans to open but qualified for a $1,000 disaster loan.
As governments closed businesses across communities to avoid the virus' spread, child care centers were allowed to stay open to serve essential workers.
But that still meant bringing in less than half the tuition dollars while paying operating costs, as well as increased expenses from new health regulations.
Open Door Preschools, which once took care of 200 children in three locations in Austin, closed in March and reopened one location on April 6 to serve children of essential workers, executive director Cynthia Smith McCollum said. The staff expected about 26 kids to come back under those rules, she said. Their attendance is less than half that.
"We've got about 5% of our regular attendance right now," McCollum said.
A bigger worry for Dominguez, who lives at the home-based day care with her husband and daughter, was the health of her own family, her employee and that of her eight students. She closed on March 25.
"At that point we just didn't know where all of this was headed and how big it would turn out to be," she said.
It wasn't a small decision.
A survey of day care centers in Texas, taken on the day Dominguez closed her doors, showed that more than a quarter worried they wouldn't be able to reopen if they closed for any length of time.
Another quarter of them thought they could last two weeks, and another 21% weren't sure how long they could survive, according to the survey by the National Association for the Education of Young Children.
"It's been tough out there," said David Feigen of Texans Care for Children, a child advocacy group.
His organization hopes the state will quickly resolve the issue of day care for workers in nonessential jobs, whose employers will be allowed to reopen in a limited capacity on May 1, but whose children are still not allowed in day care centers.
Even then, however, the loss of income, reported by three-quarters of the survey respondents in Texas, will be insurmountable for many, Feigen said.
Advocates are pushing for financial assistance for the child care system, warning that if there isn't sufficient support for these centers now, there will be no one to take care of the kids when Texas workers come back in full force.
"If we want to rebuild the economy, we need to make sure child care is still there," Feigen said.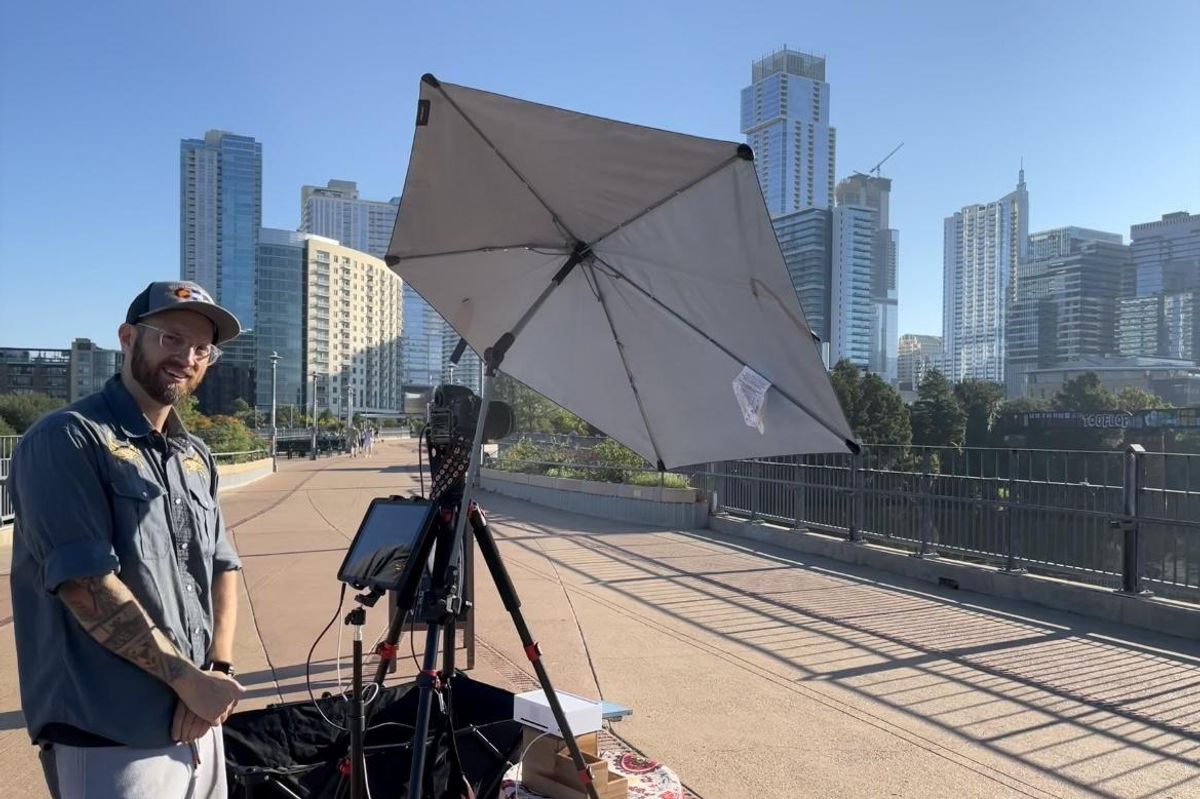 Nicklaus Pereksta says he loves photographing enthusiastic people, and it's why his latest gig offering pictures to people out on Lady Bird Lake's hike and bike trail is going smoothly. He sets up his gear on the Pfluger pedestrian bridge and puts out a sign: Photos, $10.
"Overwhelmingly, this has been a really positive experience," Pereksta said. "I get excited when I wake up in the morning and I can't wait to go to work."
Bikers and joggers are excited about it too. On the pedestrian bridge leading to downtown Thursday morning, a man on an e-bike rode up and posed, wanting more photos.
"I posted the last pictures on Instagram and people loved it. They asked, 'where is this guy?'" the biker told Pereksta. Bashfully, Pereksta, who also photographs landscapes and at weddings and other events, said he was happy to hear that.
Pereksta started these photos about a month ago, after the strenuous runs required in his valet job started causing pain in his legs. And though he has a passion for photography, he wasn't so sure when he started working independently if it would work out.
He felt uncertain about the demand for it and was also worried about having lots of expensive equipment out in the open.
"Then like the first day was nothing but high praise and people are like, this is so awesome. This is great. I've never seen anything like this before. I was like, Wow, this was really good, like positive turnout. So I got encouraged."
Now, he wants to expand and is thinking of contacting the Mueller Farmers Market about how to become a vendor. Still, he'll carry a connection to photographing on the bridge since the word bridge is related to his last name.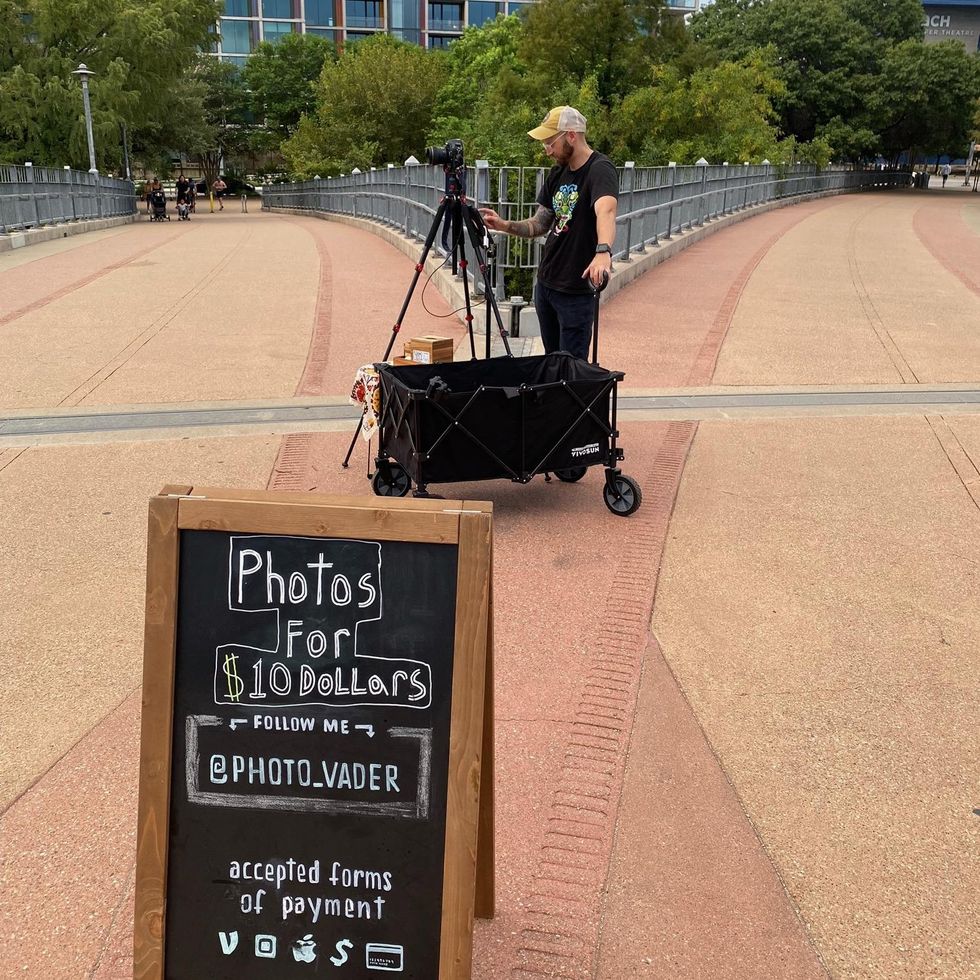 (Dewey C.)
"It's a name my great, great, great grandfather came up with when he was marrying somebody. It's actually quite a romantic name. It means a joining of two bridges," Pereksta said. "So, I thought it was ironic that I'm set up on a bridge. I'm kind of representing my last name right now."
Austonia talked to Pereksta about life in Austin, where he's lived for eight years after living in Boston doing band photography.
What was your first experience with Austin?
I came here to visit some friends and they took me to Barbarella. So we went to Barbarella and I was like, 'wow, this place is great.' And then the restaurants and the food and going to Barton Springs. I was like, 'this is amazing.' Because there's nothing like that in Boston. If you want to go to a natural spring, you got to go to New Hampshire. There's no pools in the city at all. So there's lots of swimming out here.
What do you like best about Austin?
You go to any little quiet bar and there's a band playing that should be like onstage for a sold out show. Yeah, they're playing to 10 people, right? Like, one of the best bands ever and they're playing for 10 people, right? And just little magic moments like that are pretty fun. You just run into little random weird things.
What do you think makes Austin different from other places?
There's no fall.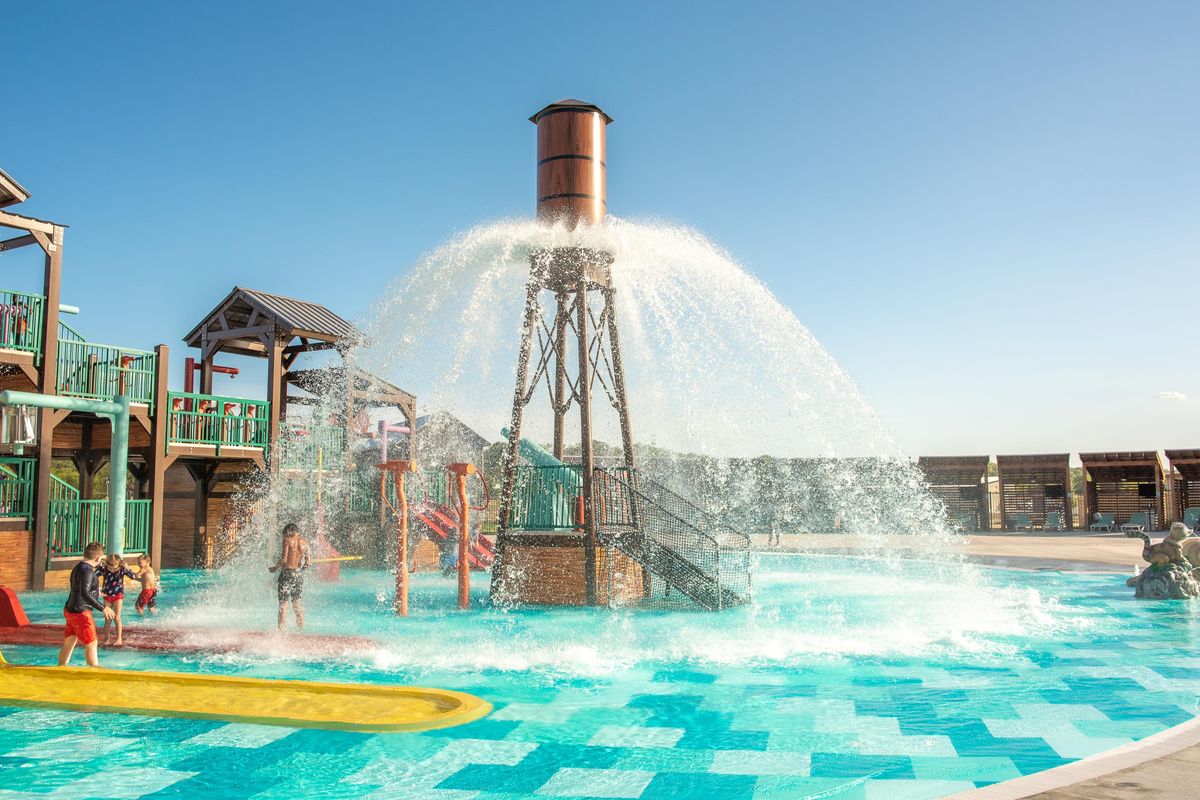 Camp Fimfo Waco
Camp Fimfo Waco, a brand new camping resort, is kicking off football and fall camping season in style! With top-notch amenities, premium accommodations, and 10 weekends of fall fun, there's no better place to have a fall camping getaway, especially if you're a Baylor football fan!
Fall promises to be a one-of-a-kind camping experience. From Sept. 16 to Nov. 24, weekends will be packed with fall-themed activities, including special Halloween weekends in October. Campers can enjoy activities like fall crafts, campground trick-or-treating, costume contests, site decorating, outdoor movie nights, and more!