Get connected with our daily update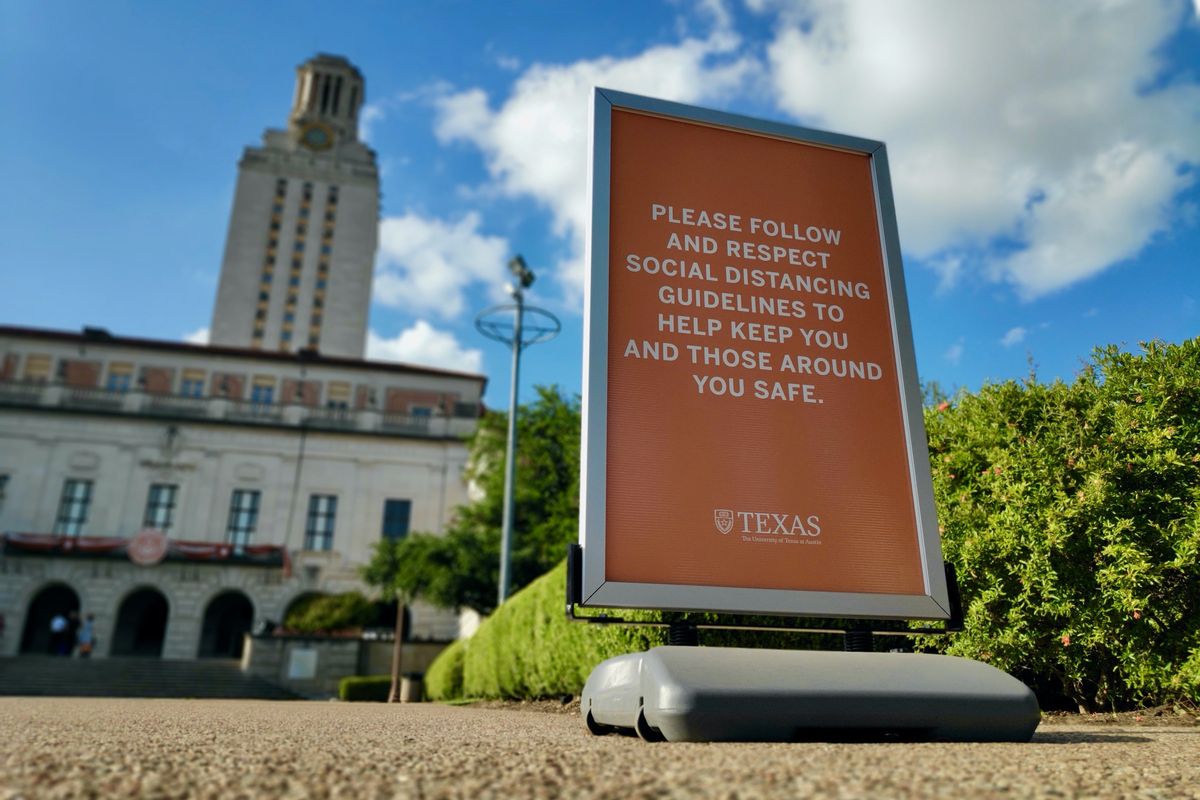 (Travel with me/Shutterstock)
The University of Texas at Austin released a plan for the fall semester that includes online, hybrid and in-person courses and mandatory masks, among other measures to prevent the spread of COVID-19.
---
"Today's plan provides a framework for the fall that is designed to accommodate the dynamic environment we're facing and enable us to adapt to changes in the prevalence of COVID-19 in Austin and throughout Texas," Interim President Jay Hartzell said in the statement. "And I know that things are changing every day."
The plans for the semester, which will start August 26, include the following:
Classes will be online, in-person, or a hybrid, but they will all have the same tuition rates.
Students may take the full semester online.
In-person courses will end November 25, before Thanksgiving. After that, students will mostly stay off-campus and take finals online from December 7 to 16.
Classes will take place from 8 a.m. to 8 p.m. with a 40% cap on capacity in each classroom.
Many hybrid and in-person courses will be streamed or recorded for students who become ill or need to self-isolate to continue their course progress.
The plan was released shortly after a meeting of the UT System Board of Regents concluded. Speaking during the meeting, Chancellor James Milliken emphasized the importance of students continuing their education instead of taking time off.
"We know from student surveys that if we do not open, many students will choose to pause their education, and we know from research that pausing has an impact on persistence and graduation," Milliken said. "The most vulnerable students, low-income, first-generation and underrepresented students, will be at the greatest risk of falling off the path to success."
UT Austin's reopening plan also included stipulations for health and wellness pertaining to university buildings and residence halls. Masks will be required at all times when in campus buildings, except when alone in a private office, alone in a dorm room with a roommate, eating and drinking in dining facilities, and in other cases approved under the American's with Disabilities Act or for religious reasons.
The university is still developing plans for hosting football games and other athletic events in the fall in accordance with state, local and Big 12 Conference guidelines.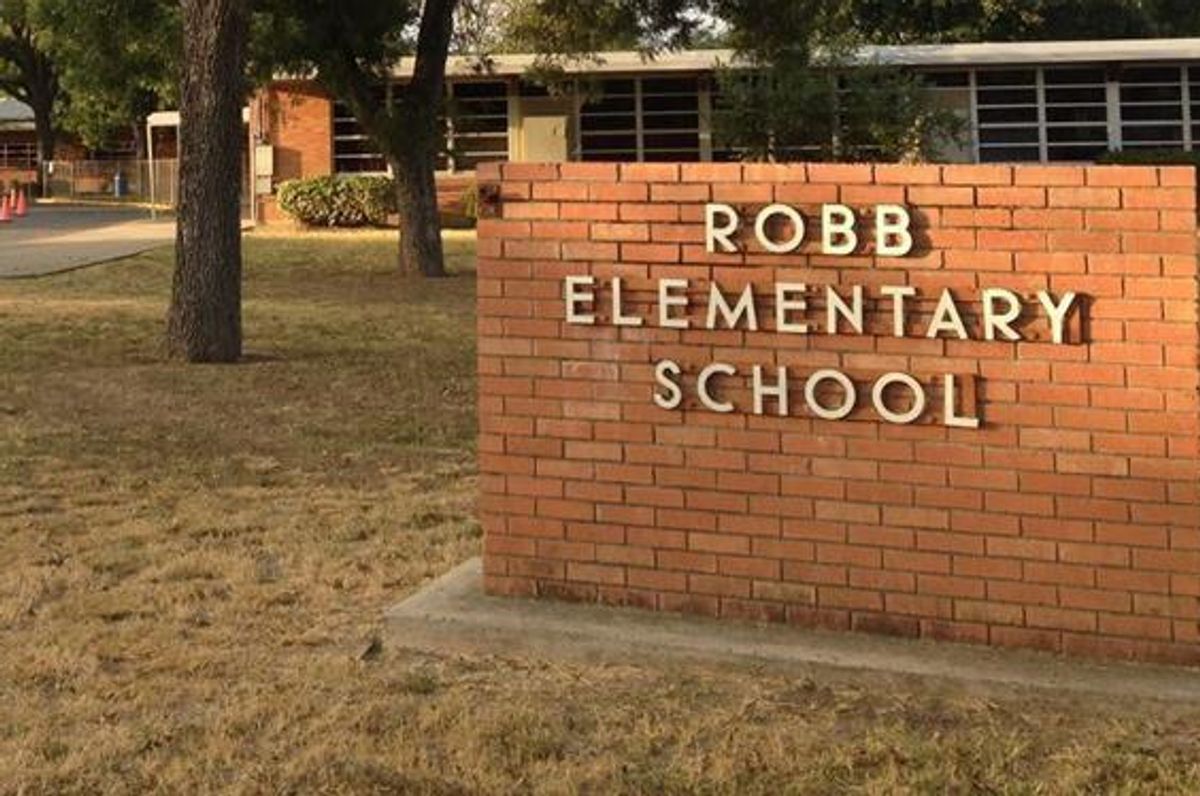 Nineteen kids and two adults are dead after a shooting at Robb Elementary School in Uvalde, Texas—a small town an hour and a half west of San Antonio—on Tuesday afternoon.
Gov. Greg Abbott said the suspect, 18-year-old Salvador Ramos, is believed to have been killed by the police. The Uvalde Police Department said the shooting began at 11:43 a.m. Tuesday.
"What happened in Uvalde is a horrific tragedy that cannot be tolerated in the state of Texas," Abbott said. "He shot and killed—horrifically, incomprehensibly."

Texans are grieving for the victims of this senseless crime & for the community of Uvalde.

Cecilia & I mourn this horrific loss & urge all Texans to come together.

I've instructed @TxDPS & Texas Rangers to work with local law enforcement to fully investigate this crime. pic.twitter.com/Yjwi8tDT1v
— Greg Abbott (@GregAbbott_TX) May 24, 2022
According to University Health Hospital officials, a 66-year-old woman and 10-year-old girl arrived in critical condition. Uvalde Memorial Hospital reportedly received 13 children for treatment and two individuals who were already deceased. At the time, it was believed 14 had died in this shooting.

The shooter prompted a lockdown at the elementary school of just under 550 students, with San Antonio Police sending SWAT, and Eagle chopper and Crime Scene Investigators.
According to White House press secretary Karine Jean-Pierre, President Joe Biden has been briefed on the tragedy and "His prayers are with the families impacted by this awful event, and he will speak this evening when he arrives back at the White House."
At 21 deaths, it is the deadliest school shooting in Texas and one of the deadliest in the U.S. since 26 at Sandy Hook Elementary lost their lives. This is the U.S.'s 213th mass shooting of 2022.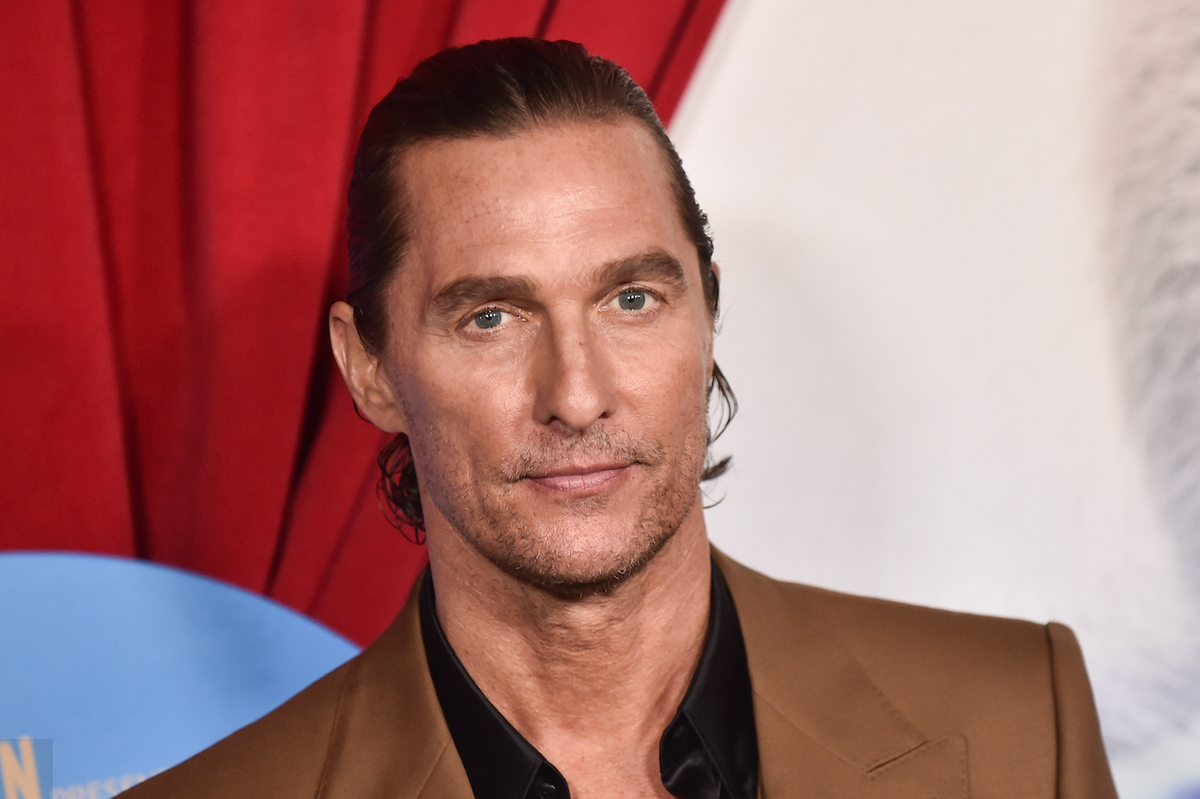 Local celebrity Matthew McConaughey issued a statement calling for action as he and the rest of the nation mourn for the 21 lives lost in the Uvalde school shooting.
Nineteen kids between the ages of 6 and 10 years old and two adults were killed Wednesday at Robbs Elementary School in the small town of Uvalde, an hour and a half drive west of San Antonio.
McConaughey was born in Uvalde in 1969, where he lived in his young years. His mother was a school teacher and his father worked in the Texas oil industry.
He tweeted his response to the deadly shooting, saying, "This is an epidemic we can control, and whichever side of the aisle we may stand on, we all know we can do better. We must do better. Action must be taken so that no parent has to experience what the parents in Uvalde and the others before them have endured."