Get connected with our daily update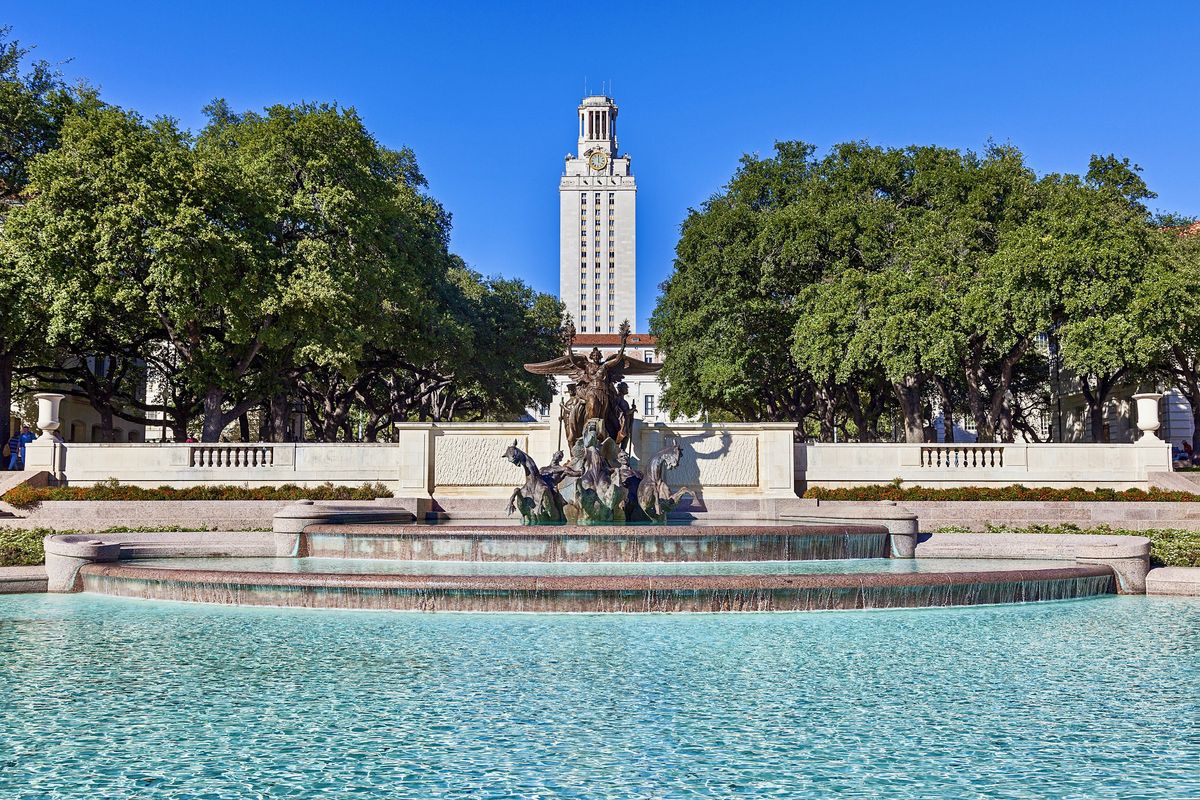 (kennytong/Adobe)
The University of Texas at Austin will rename the Robert L. Moore Building and erect a statue of Julius Whittier—the university's first Black football player—among other steps, in response to concerns raised by athletes about creating a more inclusive campus.
---
But interim President Jay Hartzell also said that the school will not replace the song "Eyes of Texas," though it would '[o]wn, acknowledge and teach about all aspects of the origins."
Hartzell announced the series of changes in an email to the community Monday, saying the intent is to make the campus more "diverse and welcoming." Hartzell wrote that he spent the last month speaking with student groups, alumni and faculty members about how UT can better support Black students. This comes after UT athletes published a letter urging the university to address its racist history.
"I went into [these conversations] understanding that UT has worked hard in recent decades to become a more diverse and welcoming campus," Hartzell said. "I came out of them realizing there is still more work to do."
According to Hartzell, just over 5% of UT students are Black, a statistic that has remained relatively consistent for several years, despite the fact that 13% of Texas's population is Black. In the past five years, nearly 2,000 Black students were admitted to UT through automatic acceptance for high school class rankings, but chose not to attend.
"Obviously, these talented students had many college options and made choices for a variety of reasons," Hartzell wrote. "Equally obvious to me is that many of those talented students do not believe our campus will be a welcoming home to them, and that we have not provided enough resources to ensure they will get all that is possible out of a UT education."
Changes on campus will include the following:
Renaming the Robert L. Moore building, one of several buildings that students have long protested for being named after an outspoken segregationist. Other protested buildings and landmarks, such as Littlefield Fountain and the statue of Texas Gov. Jim Hogg, will remain on campus.
Renaming Joe Jamail Field in honor of Earl Campbell and Ricky Williams—two "Longhorn legends"—at "the suggestion of the Jamail family."
Adding a display and statue of Herman Sweatt to the T.S. Painter Hall. Painter, a university president, denied Sweatt admittance to UT's law school and the case went to the Supreme Court, where Painter lost.
Adding a statue for Julius Whittier, UT's first Black football player.
Committing to "own, acknowledge and teach about all aspects" of 'The Eyes of Texas,' the university's alma mater, which UT athletes called to eliminate for its racist roots and connotations.
Hartzell also listed ways in which the university will recruit and retain more diverse students and faculty.
I think this is a miss. A song is not more important than our students, no matter how much the old donors think it… https://t.co/UNZ8woyQBS

— Robert Quigley (@Robert Quigley) 1594661819.0
Even so, some students and faculty expressed frustration that some of the athletes' requests will not be met.
how are you gonna put a heman sweatt entrance inside a painter hall building and not see the irony in that???

— jenny (@jenny) 1594661137.0
This story has been updated with more information.

Want to read more stories like this one? Start every day with a quick look at what's happening in Austin. Sign up for Austonia.com's free daily morning email.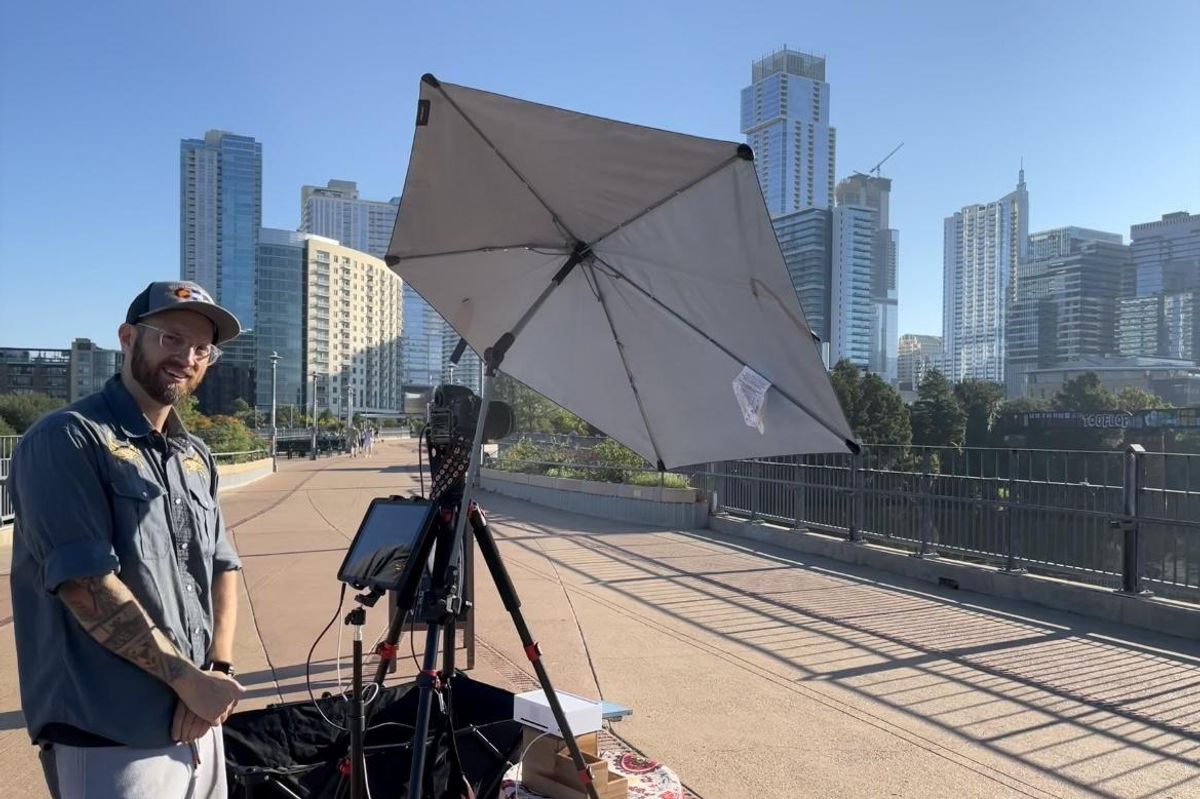 Nicklaus Pereksta says he loves photographing enthusiastic people, and it's why his latest gig offering pictures to people out on Lady Bird Lake's hike and bike trail is going smoothly. He sets up his gear on the Pfluger pedestrian bridge and puts out a sign: Photos, $10.
"Overwhelmingly, this has been a really positive experience," Pereksta said. "I get excited when I wake up in the morning and I can't wait to go to work."
Bikers and joggers are excited about it too. On the pedestrian bridge leading to downtown Thursday morning, a man on an e-bike rode up and posed, wanting more photos.
"I posted the last pictures on Instagram and people loved it. They asked, 'where is this guy?'" the biker told Pereksta. Bashfully, Pereksta, who also photographs landscapes and at weddings and other events, said he was happy to hear that.
Pereksta started these photos about a month ago, after the strenuous runs required in his valet job started causing pain in his legs. And though he has a passion for photography, he wasn't so sure when he started working independently if it would work out.
He felt uncertain about the demand for it and was also worried about having lots of expensive equipment out in the open.
"Then like the first day was nothing but high praise and people are like, this is so awesome. This is great. I've never seen anything like this before. I was like, Wow, this was really good, like positive turnout. So I got encouraged."
Now, he wants to expand and is thinking of contacting the Mueller Farmers Market about how to become a vendor. Still, he'll carry a connection to photographing on the bridge since the word bridge is related to his last name.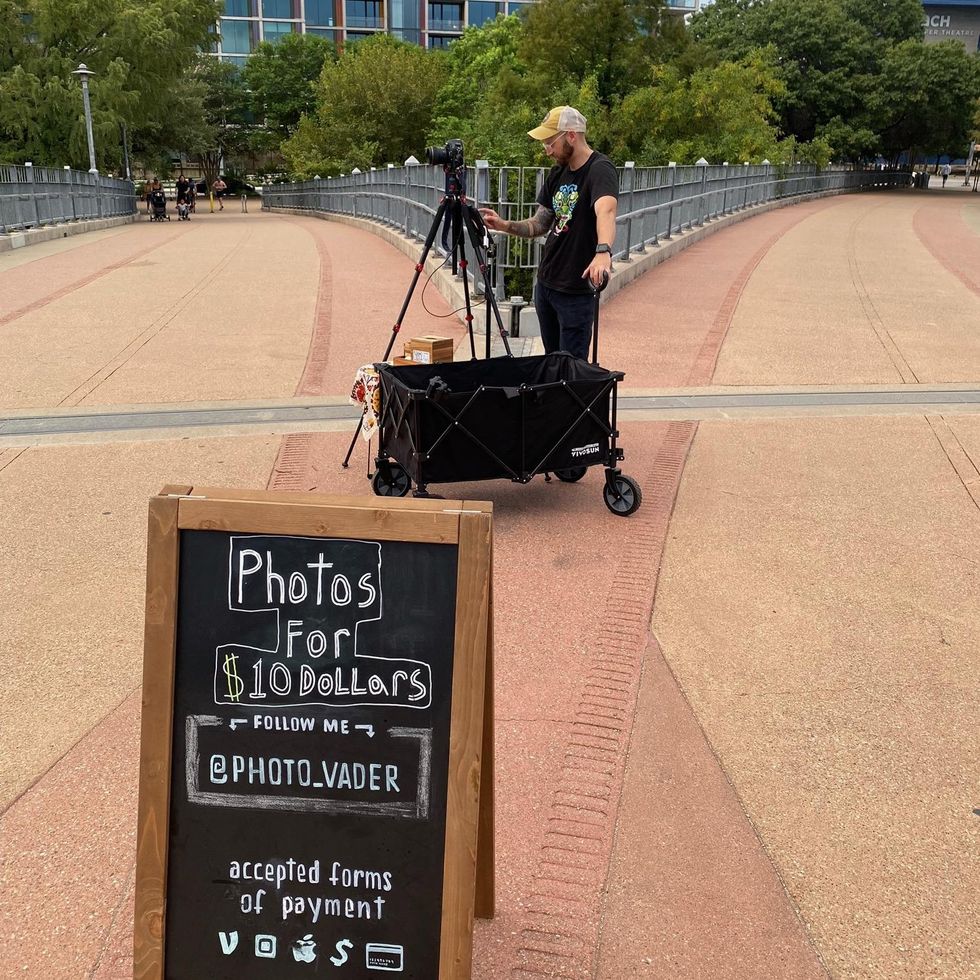 (Dewey C.)
"It's a name my great, great, great grandfather came up with when he was marrying somebody. It's actually quite a romantic name. It means a joining of two bridges," Pereksta said. "So, I thought it was ironic that I'm set up on a bridge. I'm kind of representing my last name right now."
Austonia talked to Pereksta about life in Austin, where he's lived for eight years after living in Boston doing band photography.
What was your first experience with Austin?
I came here to visit some friends and they took me to Barbarella. So we went to Barbarella and I was like, 'wow, this place is great.' And then the restaurants and the food and going to Barton Springs. I was like, 'this is amazing.' Because there's nothing like that in Boston. If you want to go to a natural spring, you got to go to New Hampshire. There's no pools in the city at all. So there's lots of swimming out here.
What do you like best about Austin?
You go to any little quiet bar and there's a band playing that should be like onstage for a sold out show. Yeah, they're playing to 10 people, right? Like, one of the best bands ever and they're playing for 10 people, right? And just little magic moments like that are pretty fun. You just run into little random weird things.
What do you think makes Austin different from other places?
There's no fall.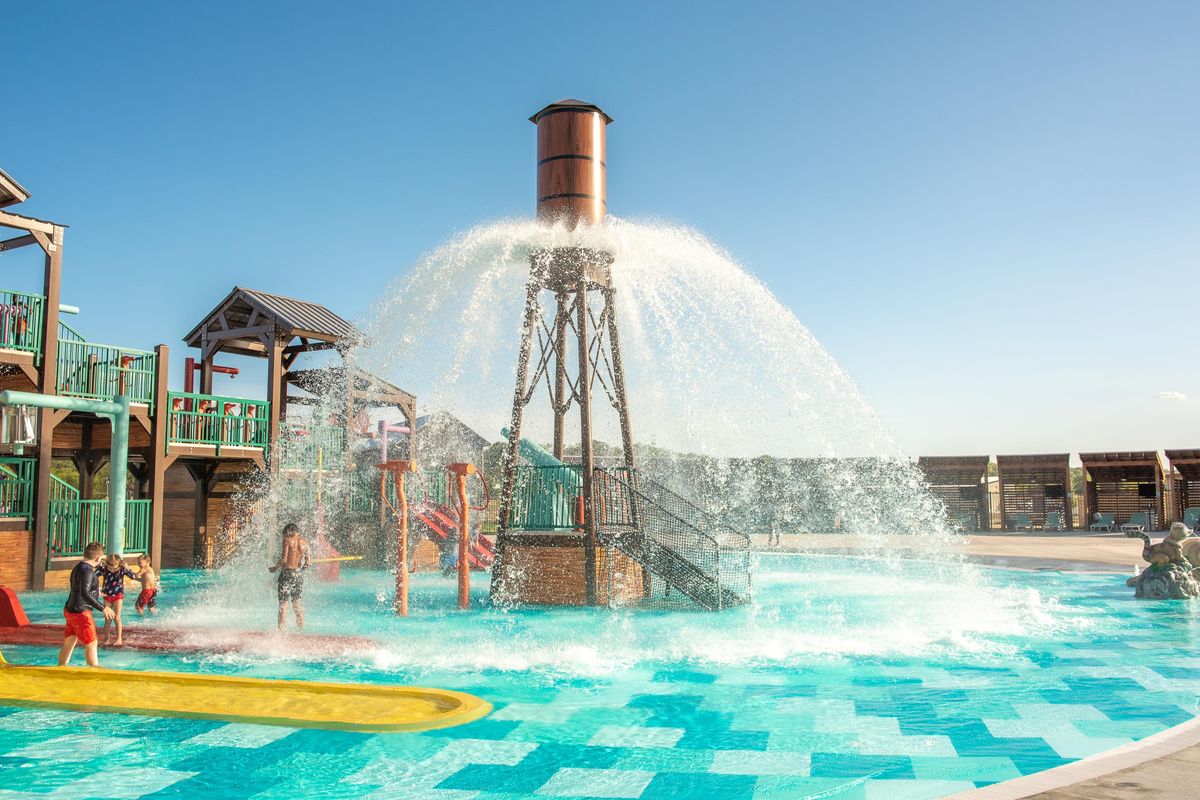 Camp Fimfo Waco
Camp Fimfo Waco, a brand new camping resort, is kicking off football and fall camping season in style! With top-notch amenities, premium accommodations, and 10 weekends of fall fun, there's no better place to have a fall camping getaway, especially if you're a Baylor football fan!
Fall promises to be a one-of-a-kind camping experience. From Sept. 16 to Nov. 24, weekends will be packed with fall-themed activities, including special Halloween weekends in October. Campers can enjoy activities like fall crafts, campground trick-or-treating, costume contests, site decorating, outdoor movie nights, and more!