Get connected with our daily update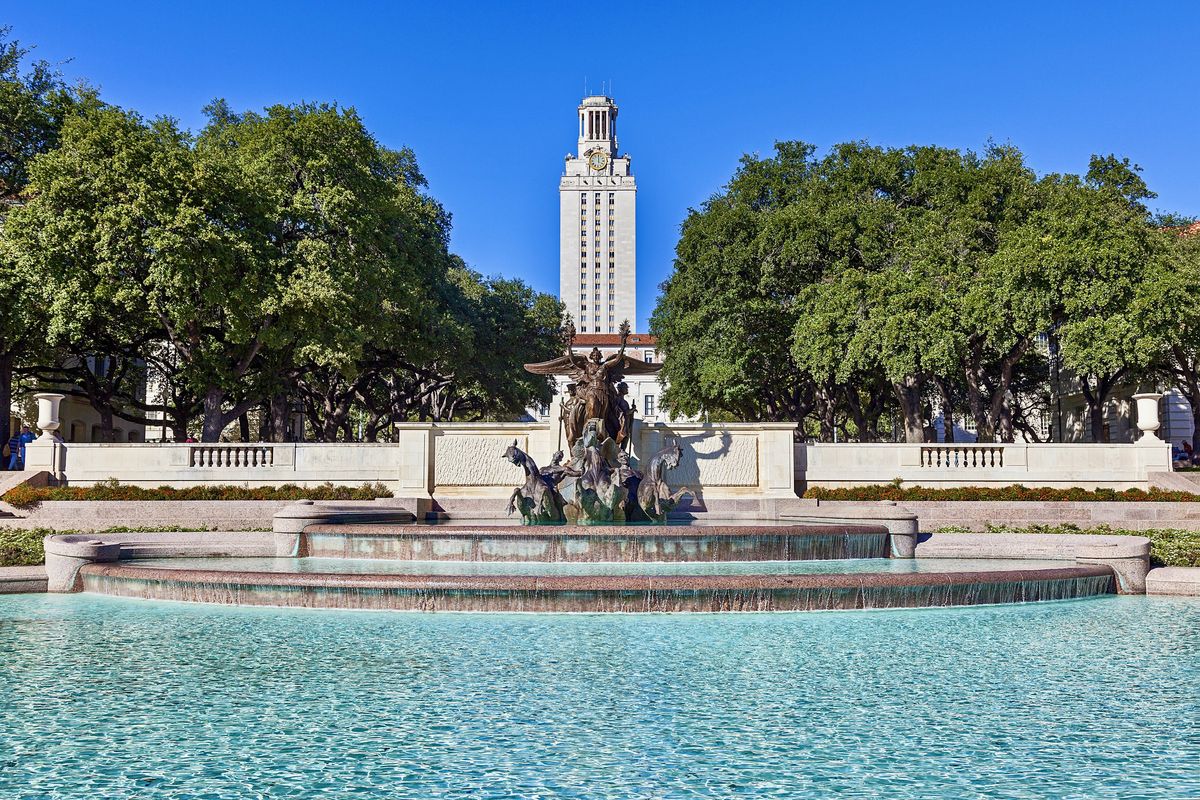 (kennytong/Adobe)
The dozens of University of Texas athletes who called for the school and athletics department to address a history of racism faced immediate backlash on social media.
---
While many students and alumni tweeted in solidarity last week, other fans and alumni strongly opposed their requests, suggesting they transfer schools and calling their requests "blackmail."
@MarqezBimage_ @TexasLonghorns Much easier to just replace the players. it works like blackmailing and ridiculous d… https://t.co/WRZ0hQVDQq

— lian (@lian) 1592003694.0
A major point of contention was the athletes' request to scrap the school song "The Eyes of Texas," which they are required to sing at athletic events. The song was first performed by a group of students in 1903, UT Vice Provost for Diversity Edmund Gordon said.
"The Varsity Quartet performed it in a minstrel show at the Hancock Opera House, and the assumption, because it was a minstrel show and they were minstrel performers, is that it was performed in blackface."
@BDavisAAS The eyes of texas is not racist. I mean come on people. We have to change for sure. I agree we should ad… https://t.co/wqRARBYbnS

— Orren Lilly (@Orren Lilly) 1591991988.0
Soon after, "The Eyes of Texas" was adopted as the university's school song, Gordon said. The words are a deviation of "The eyes of the South are upon you," a phrase often used by Robert E. Lee, commander of the Confederate Army.
@given__talent @TexasLonghorns Wow. .. . okay. .maybe I'll have to take my Horns Down after this BS.

— Blondie (@Blondie) 1591999301.0
"I think that a lot of people have a hard time dealing with the history of the country, the history of the state of Texas and the history of the University of Texas and would like to wish that away," Gordon said. "As a university, we need to be critically engaged and knowledgeable about our history."
Gordon said there can be an argument for buildings and monuments to be used as a "scarlet letter" to educate people on the university's past and think critically about the future, but people who do not want changes on campus tend to use claims of tradition and history to avoid it, Gordon said.
"They're not able to empathize with black folks who are made uncomfortable by these things because they're in a different position, and they don't think they have a responsibility to empathize with us," Gordon said. "Beyond that, they think that they have particular kinds of rights to a celebration of what they understand to be their positive past, that are as important or more important than the rights of certain groups of people to be comfortable in this setting."
Athletes also requested that several buildings be renamed, listing four that are currently named after men with racist legacies: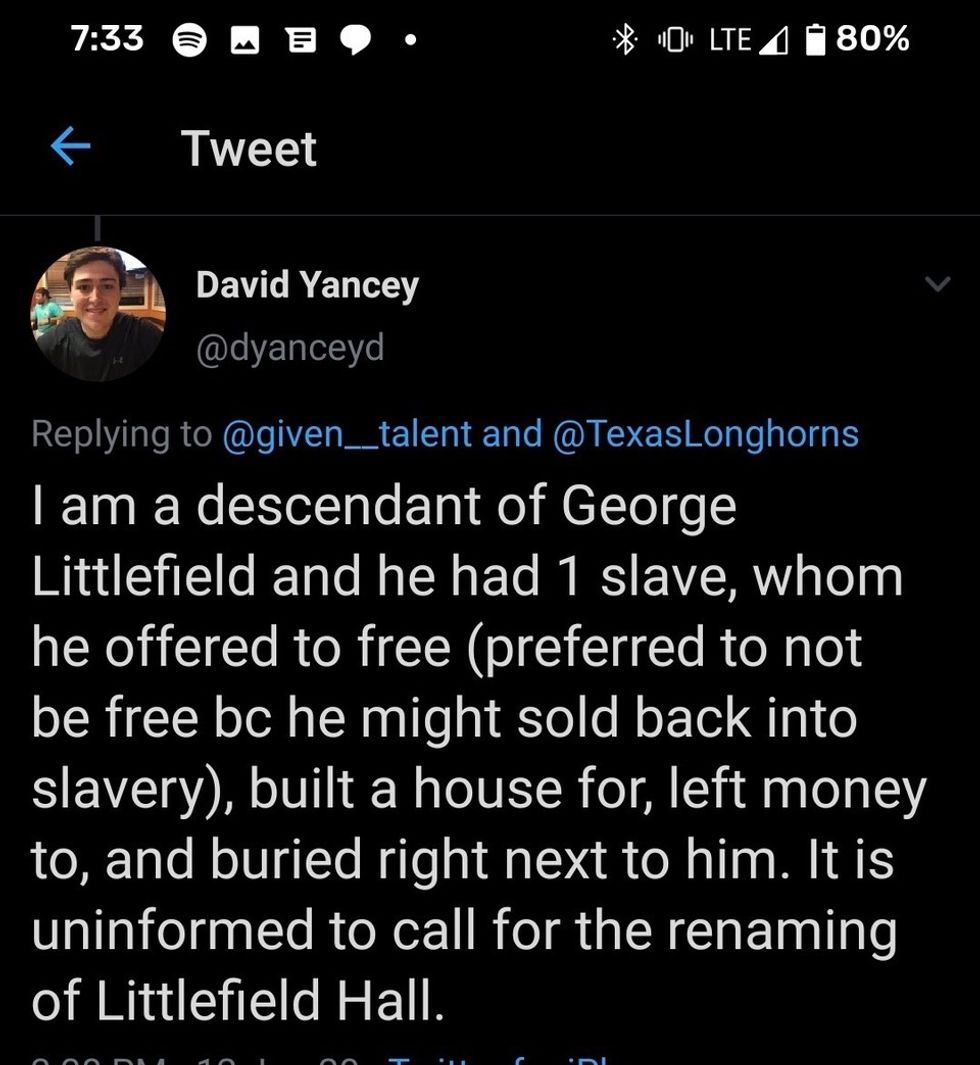 The final word on renaming buildings is in the hands of the UT Board of Regents, who have not yet made a statement.
Athletes and students called for more diverse statues to be added to campus, as well as more diversity within Texas Athletics, including more representation in the Hall of Fame and a tribute to the first black football player at UT, Julius Whittier. UT's Athletic Director tweeted Friday that he was willing to have conversations with students about the changes they're calling for.
UT's Interim President Jay Hartzell sent a university-wide email Monday saying that he is scheduling conversations with students and athletes to hear their concerns, although he did not mention taking action on any of the specific demands that student-athletes called for.
"During the past few days, I have heard from many students, alumni, faculty and staff asking for meaningful changes to promote diversity and equity and ensure that black students at UT are fully supported," Hartzell said in the email. "Working together, we will create a plan this summer to address these issues, do better for our students and help overcome racism."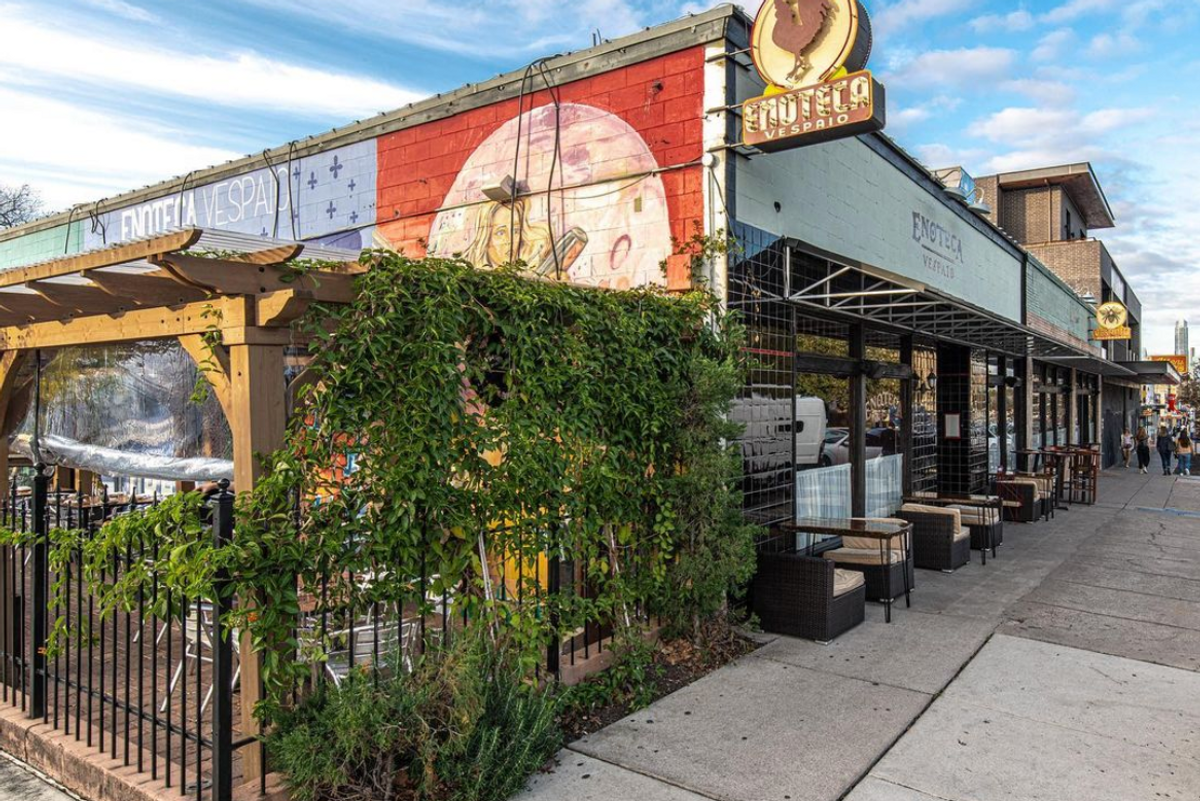 After 24 years on South Congress, Enoteca Vespaio is temporarily closing its doors for a makeover.
The sister restaurant to next door Vespaio Ristorante, located at 1610 S. Congress Ave., Enoteca employees told Austonia it will continue to serve wine and Italian fare until July 9. Employees said the restaurant will reopen to serve Oaxacan cuisine in about a month.
A wine bar and patio, Enoteca was named after the Italian word "wine library" in Italian. The restaurant has become known for its antipasto, crispy ravioli and homemade panna cotta.
Austonia has not yet heard back from Enoteca management for further details.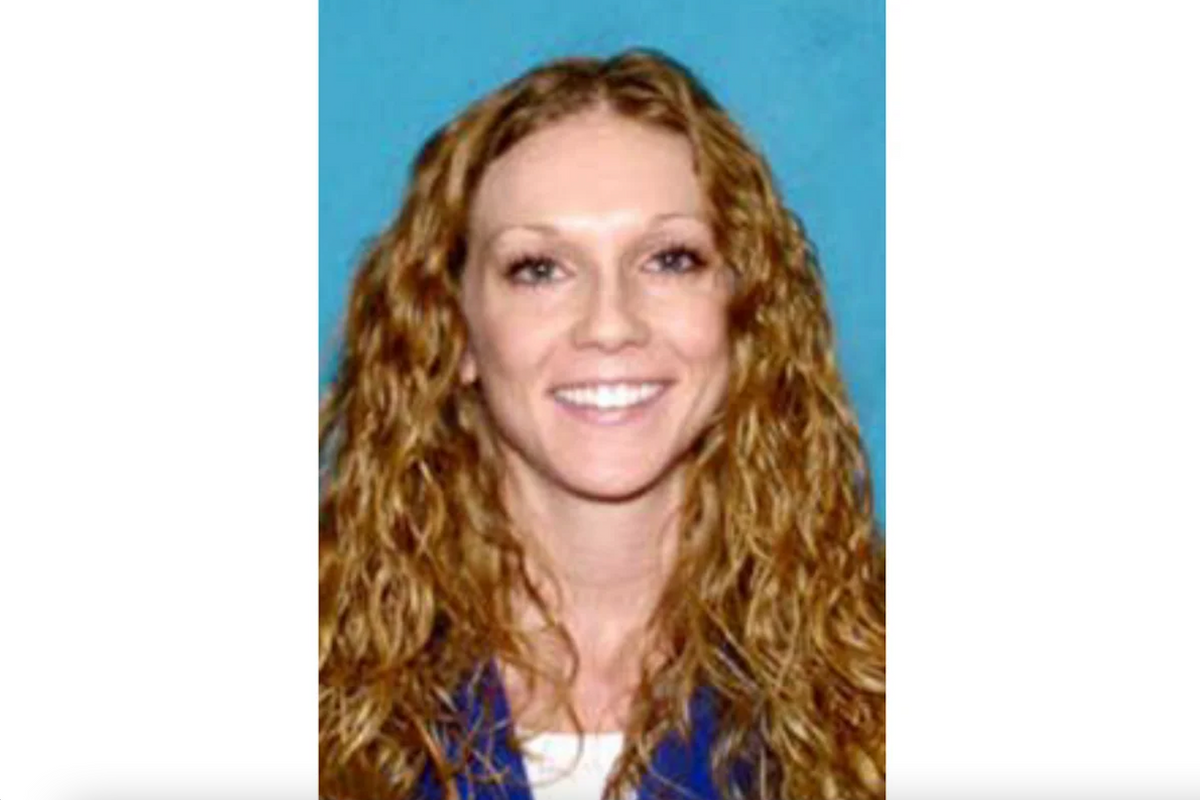 The Austin woman suspected of killing star cyclist visiting from out of town, Moriah "Mo" Wilson, has now been captured after evading arrest for more than a month.
Kaitlin Marie Armstrong, an Austin yoga instructor, is believed by officials to be the killer of Wilson, who was found with gunshot wounds in a friend's house on May 11. The murder is being investigated as a crime of passion after Wilson met up with Armstrong's ex-boyfriend.
According to the U.S. Marshals, Armstrong was located at a hostel on Santa Teresa Beach in Provincia de Puntarenas, Costa Rica. Officials said she may have been using her sister's name after fleeing Austin on May 14, the day after police questioned her. She was last identified at Newark Liberty International Airport on May 18.
Federal authorities say they plan on returning Armstrong to the U.S., where she'll face charges of murder and unlawful flight to avoid prosecution.
Here's a timeline of events since the night of Wilson's murder.
The night of her death, Wilson met with Armstrong's ex-boyfriend Colin Strickland, a fellow pro cyclist. According to an affidavit, the pair went swimming, then to dinner, before he dropped Wilson off at her friend's home where she was staying in East Austin at around 8:30 p.m.
While Wilson and Stickland had previously had a romantic relationship, Stickland said the two were friends. The affidavit says Strickland lied to Armstrong about his whereabouts that evening.
Video footage shows Armstrong's Jeep pulled up nearby the home within a minute of Wilson arriving home.
At around 10 p.m., Wilson's friend called Austin police after finding her in a pool of blood. Wilson had been staying with the friend ahead of the upcoming bike race in nearby Hico, Texas.
Armstrong was brought in for questioning the day after the murder and released after appearing "very still and guarded" when confronted with video evidence.
The Lone Star Fugitive Task Force said her black Jeep Cherokee was sold to a South Austin CarMax dealership on May 13 for $12,200.
She leaves from the Austin airport on May 14.
Shell casings found on the scene matched a gun belonging to Armstrong.
Austin police obtained an arrest warrant for Armstrong on May 17.
She took a flight from Newark Liberty International Airport to San Jose, Costa Rica on May 18 using a fraudulent passport, according to the Marshals.
On May 25, another warrant was obtained for unlawful flight to avoid prosecution.
On June 29, she was captured by the U.S. Marshals