Austonia AM
100% Austin news, info, and entertainment, straight to your inbox at 6 a.m. every morning.
In five minutes, you're fully informed and ready to start another great day in our city.
Get connected with our daily update
(rawpixel.com/Adobe)
A lot is different about this year's election—record-breaking turnout amid a once-in-a-century pandemic, for starters—but watch parties remain a time-honored tradition. Below is a list of (mostly virtual) events planned for tomorrow evening.
---
Travis County Democratic Party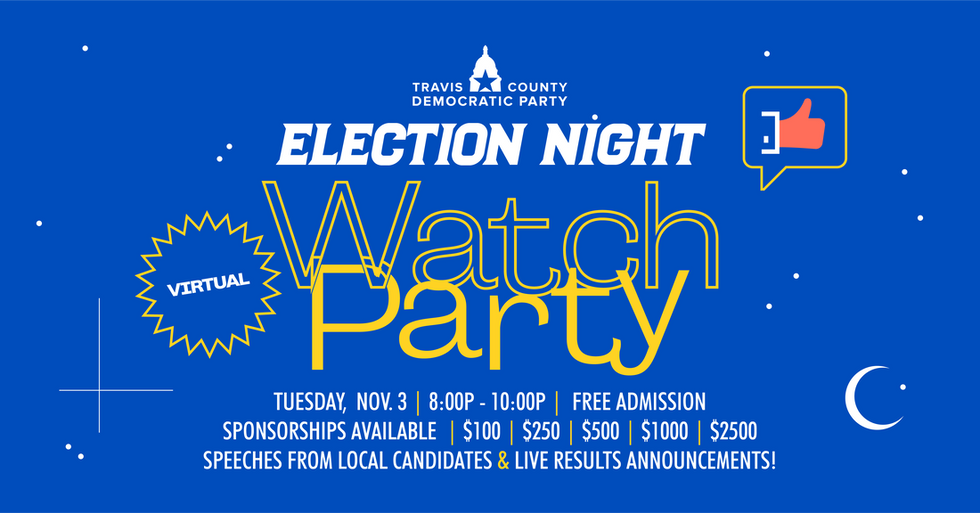 (Travis County Democratic Party)
The Travis County Democratic Party will host a virtual election night watch party from 8-10 p.m. The free event will feature speeches from local elected officials and candidates, turnout updates and live election results. An RSVP is required for the event link.
Texas Democratic Party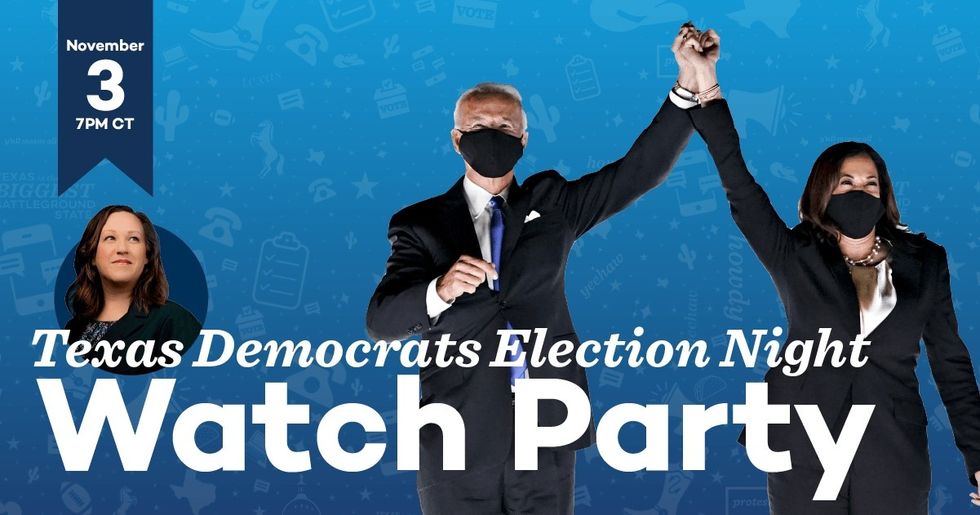 The Texas Democratic Party and Team MJ, the campaign behind U.S. Senate candidate and Round Rock resident MJ Hegar, is hosting a Facebook Live event, starting at 7 p.m. More information can be found here.

Travis County GOP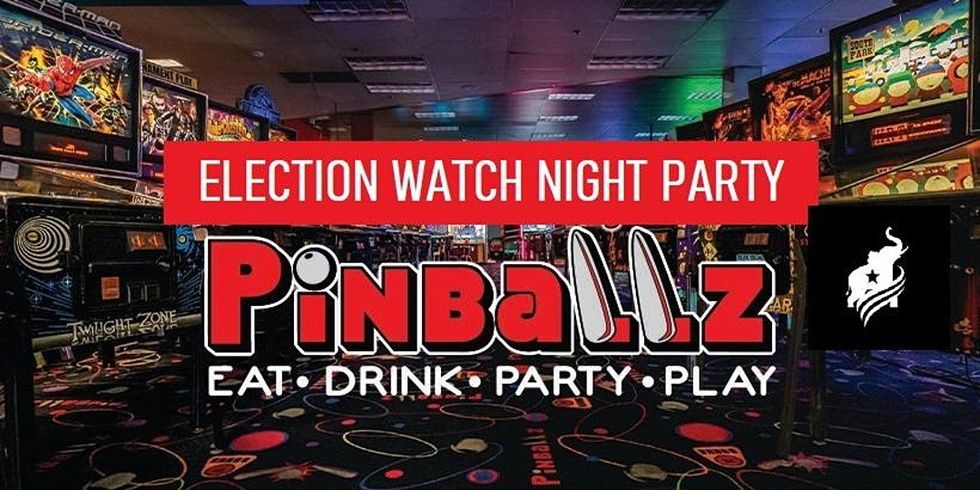 The Travis County GOP is hosting an in-person election night watch party at Pinballz Lake Creek in North Austin from 7-10 p.m. Due to capacity limits, an RSVP and wristband are required to attend the free event.
DJ A/C, Real Black Austin and Alpha Kappa Alpha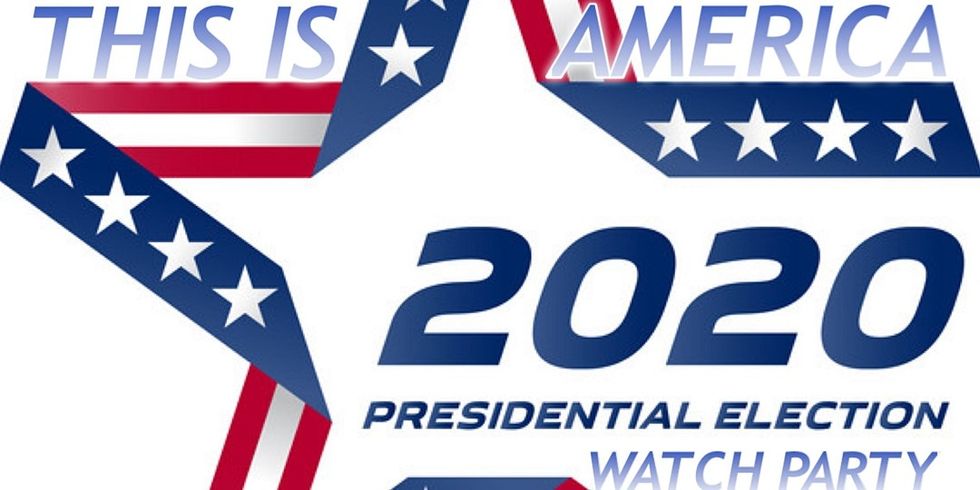 (DJ A/C)
Local performer DJ A/C, along with local organization Real Black Austin and the Austin chapter of the Howard University sorority Alpha Kappa Alpha, is hosting an in-person presidential election watch party at the Gossip Shack at the Domain, starting at 6 p.m. There will be limited patio seating, and masks are required at entry. The free event will also be broadcasted live on Twitch. More information can be found here.

La Politica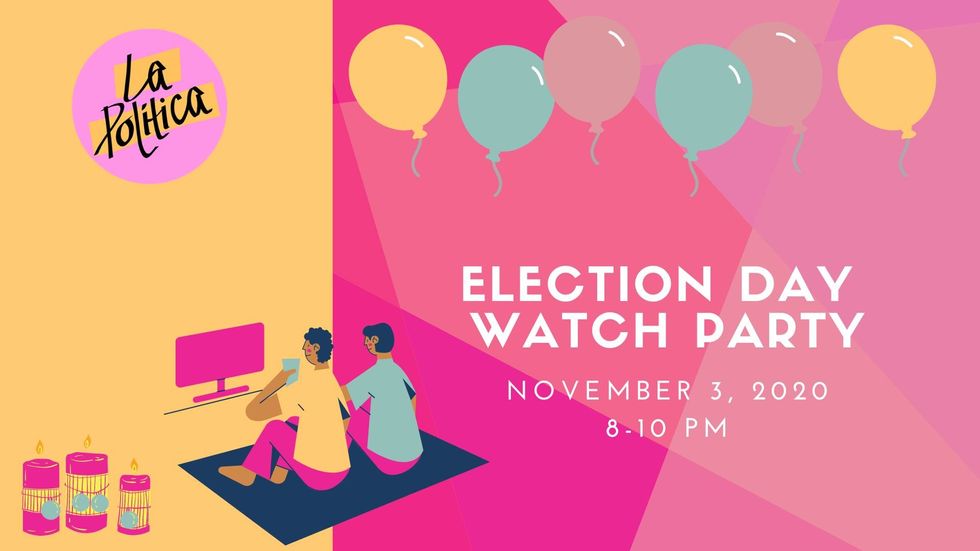 (La Politica/Facebook)
Founded by a group of progressive Latinas, La Politica's mission is to create opportunities for Latinx Ausinistes by discussing local issues and taking action. The organization is hosting an online event, from 8-10 p.m., where attendees will find a "safe, fun space to talk about predictions, wins and losses." Advanced registration required.

Morgan Witt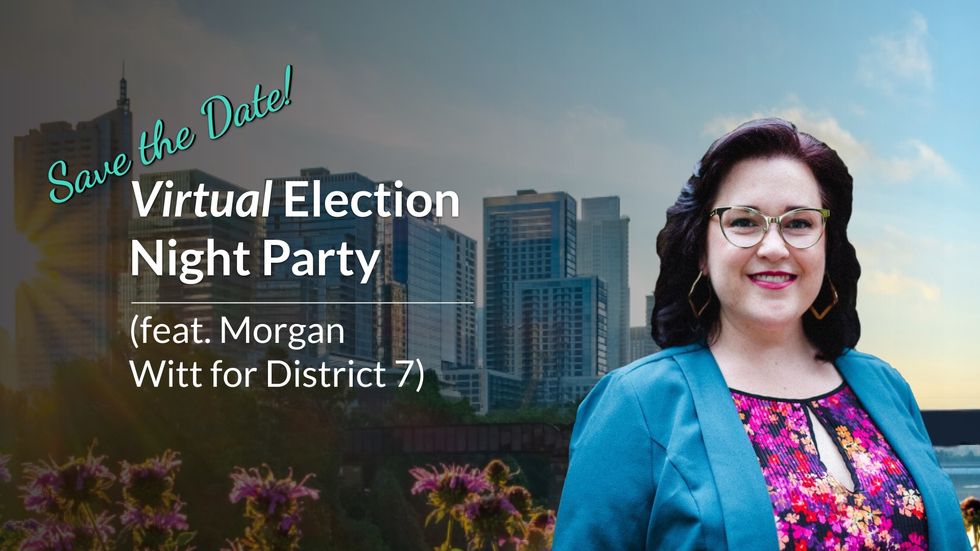 (Morgan Witt for District 7/Facebook)
Morgan Witt, who is running against incumbent Leslie Pool to represent District 7 on Austin City Council, is hosting a virtual watch party from 8-11 p.m. In addition to providing election result updates and campaign highlights, the event will also include a screening of Monty Python and the Holy Grail. More information can be found here.

Williamson County Libertarian Party

The Williamson County Libertarian Party will host an in-person election watch party at Lupe Tortilla in Round Rock from 7-10 p.m. Jo Jorgensen, a psychology lecturer at Clemson University, is the party's presidential candidate. More information can be found here.
The Austin area remains at a Stage 3 COVID risk, according to Austin Public Health's risk-based guidelines. At this level, local health authorities recommend residents avoid social gathering of more than 10 people.
(Stubb's Austin/Instagram)
After a long, long year without live music, Austin has waited patiently for a return that has finally come. Festivals are planning returns and even venues that adhered strictly to safety protocols during the pandemic are feeling safe enough to gather again in person.
Starting in just a few short days, you can finally enjoy what makes Austin, well, Austin again. Here are a few of the live shows to look forward to.
Remember to jump on those tickets–Austinites have been missing their live music!
We asked you what you wanted and you told us. More newsletter!
Austonia launched its new and improved newsletter today. You can expect:
100% Austin news, info and entertainment
Sent straight to your inbox at 6 a.m. every morning
In 5 minutes or less, you're fully informed and ready for a great day
Sign up here:
For Marco Silvestrini, gelato takes him back to his childhood when he and neighborhood kids in a small Italian town would end their day at the local gelato shop. It was part of what made some of the best memories for him.
He's since been offering that same experience for the past seven years with his artisanal gelato shop, Dolce Neve, in Austin, alongside his sister and her husband.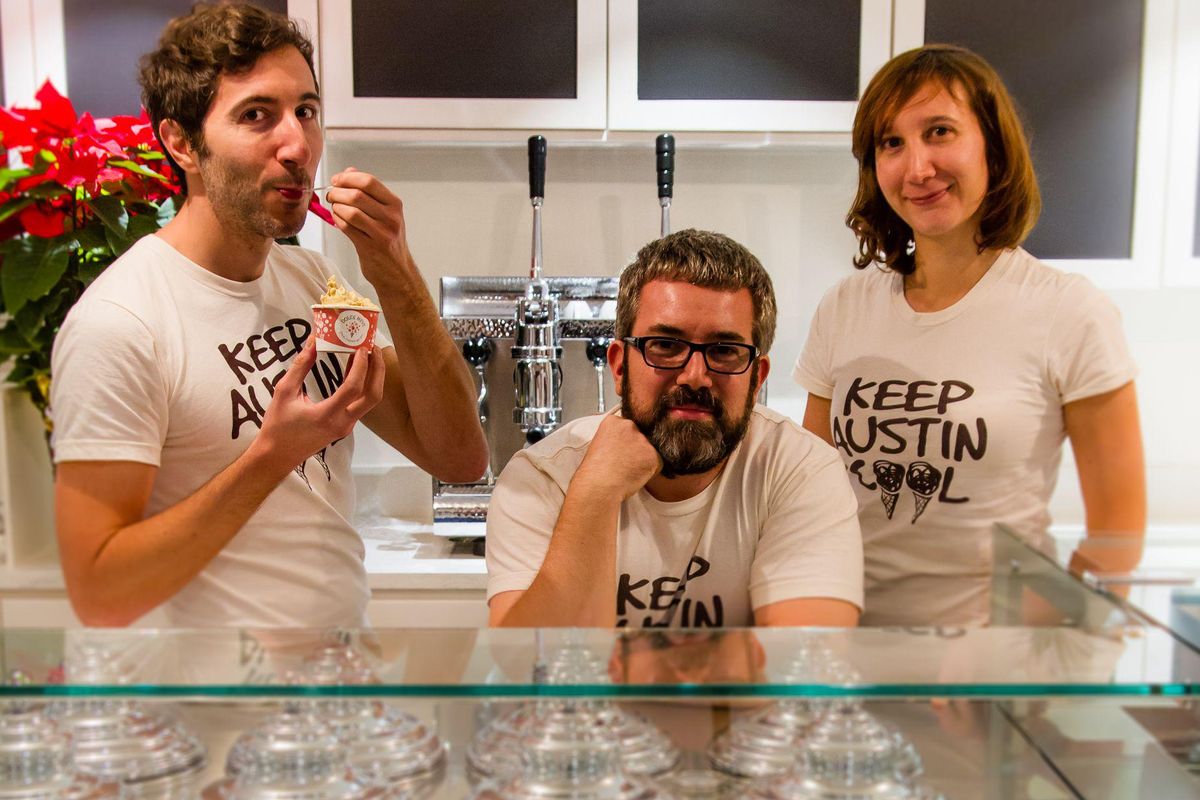 Leo Ferrarese, Marco and Franscesa Silvestrini run Dolce Neve. (Dolce Neve)
While gelato always played a big role in Silvestrini's life, it wasn't in his plans to take on a business with his favorite treat. After a few years in New York working as a management consultant, he felt he was missing out on something. "I decided to take a step back and started thinking, what could... I do to make society better and happier, even just for a moment," Silvestrini said.
He thought back to his childhood and the role gelato played in it and wanted to offer the same experience to Americans.
Once he had the product idea down, it came down to location. Growing up among farmers in a small community in Central Italy, Silvestrini knew he wanted a slower pace of living than New York, so he asked around. The answer he got: "Austin." The only thing he knew about what would become his future home was it had a Formula 1 track.
But after visiting once, he felt a great sense of community he didn't feel in The Empire State. "I felt it was not just a good place for a concept like mine, but also a good place to live because at the end of the day, you cannot just think about your business," he said.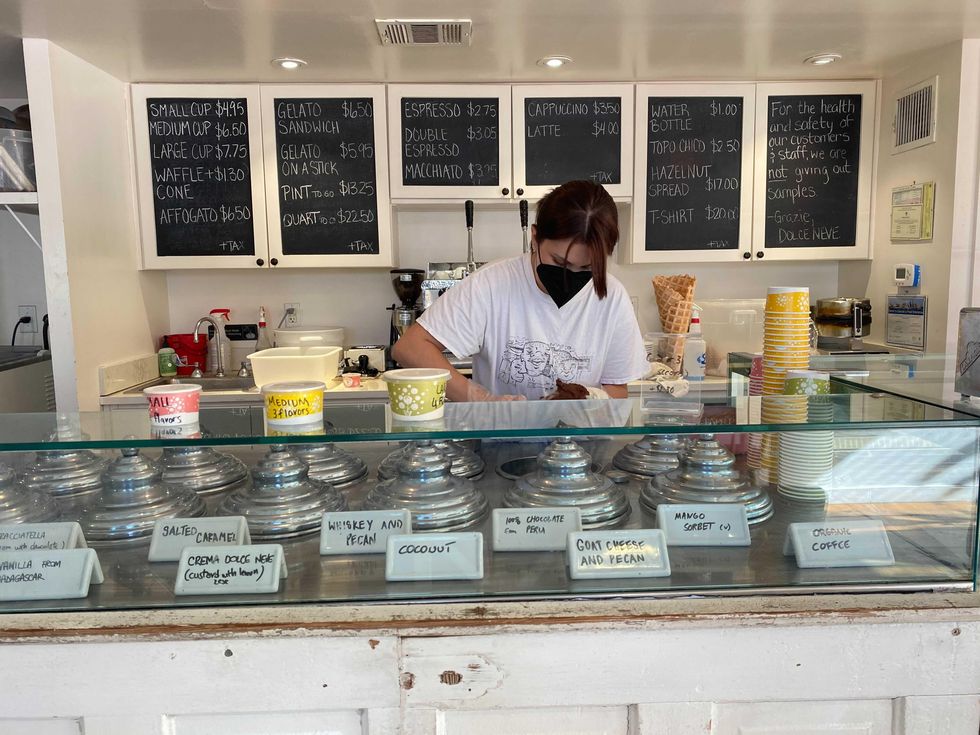 "Dolce Neve" translates to "sweet snow." The shops offers 12-18 flavors at a time. (Dolce Neve)
Similarly, his sister Francesca Silvestrini was experiencing the same feelings while studying for her Ph.D. in Ohio before teaming up with Silvestrini. She went back to Italy to be properly trained in making gelato while Silvestrini focused on the business plan. They brought Leo Ferrarese, her husband, onboard and opened their first shop on South First Street in January 2014. The rest is history.
On the menu, you'll find various traditional and innovative flavors that rotate out. Some of the staples include chocolate, 100% vanilla from Madagascar and salted caramel. Other rotating or seasonal flavors include whiskey and pecan, organic cantaloupe sorbet, goat cheese and pecan, almond custard and tiramisu. They've created over 300 flavors together in the span of the business.
So what's next for the shop? Lately, Silvestrini has been thinking a lot about that. With two locations in Austin, one in Houston—he's just not sure if expanding more is the right move. Maintaining a quality product and good service is of utmost importance that he's not willing to sacrifice.
"In order to be happy, it's not about making money, it's about being an integral part of the community," Silvestrini said. "There have been so many cases in which I think what I did today really made a difference in somebody's life."