Get connected with our daily update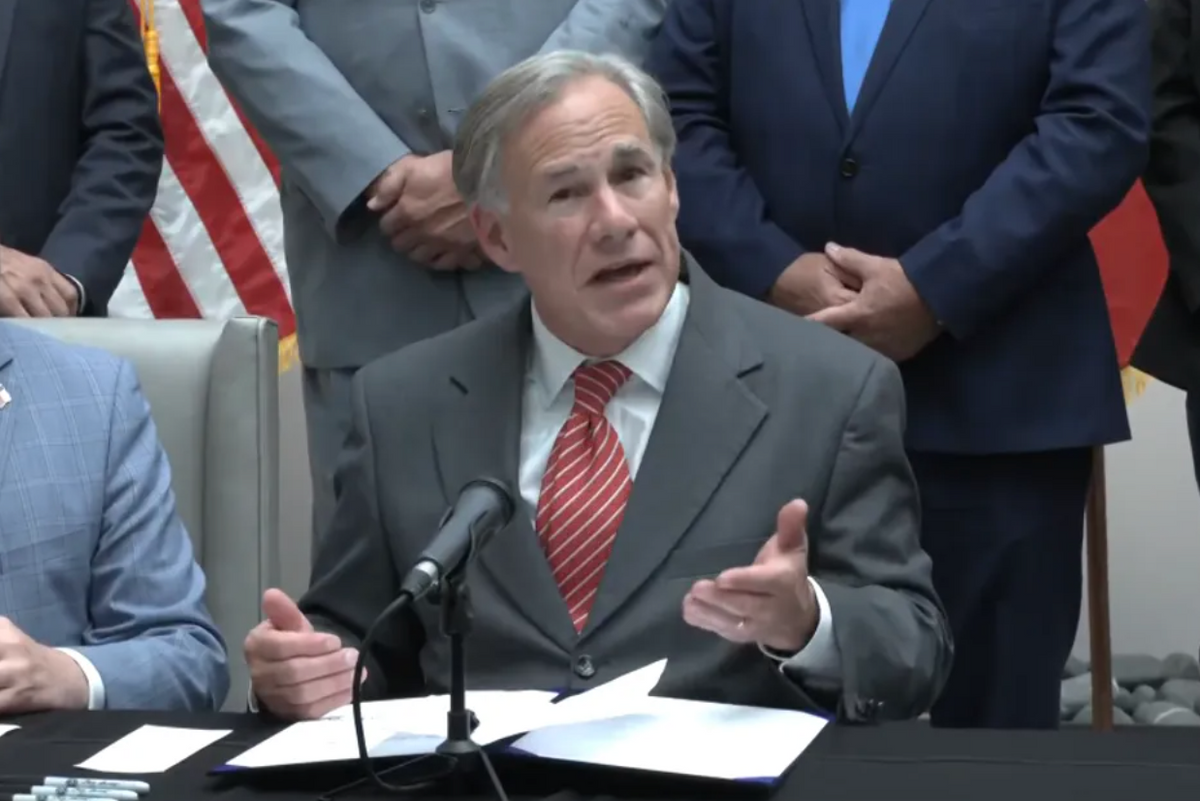 At a signing for Texas' newest voting laws Tuesday, Gov. Greg Abbott offered an ambitious—and perplexing—statement: in response to concerns that the state's newest abortion law would ban rape and incest victims from having access to abortions past six weeks, Abbott said he and the state would work to "eliminate rape."
---
"Let's make one thing clear: rape is a crime, and Texas will work tirelessly to make sure that we eliminate all rapists from the streets of Texas by aggressively arresting them and prosecuting them," Abbott said.
Reporter: Why force a rape or incest victim to carry a pregnancy to term?

Gov. Greg Abbott (R-TX): "It doesn't require that at all, because obviously it provides at least 6 weeks for a person to be able to get an abortion." pic.twitter.com/Mbx5JVHG1D
— The Recount (@therecount) September 7, 2021
The statement has drawn ire from many state and national politicians, including the Biden administration. White House Press Secretary Jen Psaki criticized Abbott's confidence in eliminating rapes in a press conference on Wednesday afternoon.
Jen Psaki just did this to Greg Abbott for claiming that he is going to eliminate all rapists, "There has never in the history of the country in the world, been any leader who's ever been able to eliminate rape, eliminate rapists from our streets." pic.twitter.com/XT8SI7qNgM
— Sarah Reese Jones (@PoliticusSarah) September 8, 2021
"There has never in the history of the country in the world, been any leader who's ever been able to eliminate rape, eliminate rapists from our streets," Psaki said.
National and local politicians, including U.S. Rep. Alexandria Ocasia-Cortez and Austin Mayor Steve Adler, took to national news outlets to express their disapproval of the governor's comments.
Ocasia-Cortez said on CNN's "Anderson Cooper 360°" Tuesday that the statement is illogical and unrealistic to both rape and incest victims and women who may often experience periods that are two weeks late.
"I find Gov. Abbott's comments disgusting," Ocasio-Cortez said on the talk show. "The majority of people who are raped are assaulted by someone that they know," Ocasio-Cortez said. "These aren't just predators that are walking around the streets at night."
Sad that in 2021 I have to explain to a GOP Governor that:

1. "6 weeks pregnant" = 2 weeks late for your period
2. Periods are late all the time from stress, diet,etc
3. Most people know their rapists

but GOP want to have more control over your body than you do, so here we are. https://t.co/IVCGHvkp6q
— Alexandria Ocasio-Cortez (@AOC) September 8, 2021
The bill also puts the power of enforcement in the hands of the people. Those who sue a clinic provider or someone who helps a woman obtain an illegal abortion could be awarded $10,000 or more in court.
Adler, who also took to MSNBC's "The Reid Out" on Tuesday night, criticized both the law's rape policies and its allowance of "private vigilantes."
"Watching the governor today talk about how his answer to eliminate rape is outrageous... it is just getting more and more surreal down here in Texas, almost by the minute," Adler said. "Already, we have women fleeing the state."
Other Texas politicians were critical of Abbott's rape elimination plan, including State Rep. Gene Wu (D-Houston).
I'm 98% sure that Governor Abbott's RAPE elimination plan will consist of:

1 - DON'T GET RAPED
2 -
— Gene Wu (@GeneforTexas) September 8, 2021
Some defended Abbott's remarks, however, including Texas Republican Party Vice Chair Cat Parks, who said any governor should work to end rape in their state.
But the move could prove fatal for Abbott's plans for reelection in 2022 and could even curb Texas' rapid growth. According to a Texas Politics Project poll in August 2021, 50% of surveyed voters disapprove of Abbott's actions and 41% approve, his lowest-ever in office. According to the poll, 52% of Texans say the state is moving in the wrong direction, the lowest since the poll's inception in 2008.
The low ratings come as other controversial bills including permitless carry, voting reform and banning of "critical race theory" in Texas schools continue to divide residents. Some, including Democratic Lieutenant Governor candidate Joe Jaworski, say this could be the nail in the coffin for Abbott.
Texas Gov Greg Abbott signed #SB1; a great mistake which he'll come to regret. His #votersuppression, along with disallowing reproductive care for rape & incest victims, is so against the interests & sentiments of most Texans. #TXGOP: prepare to meet your fate at the polls.
— Joe Jaworski (@JaworskiForTX) September 7, 2021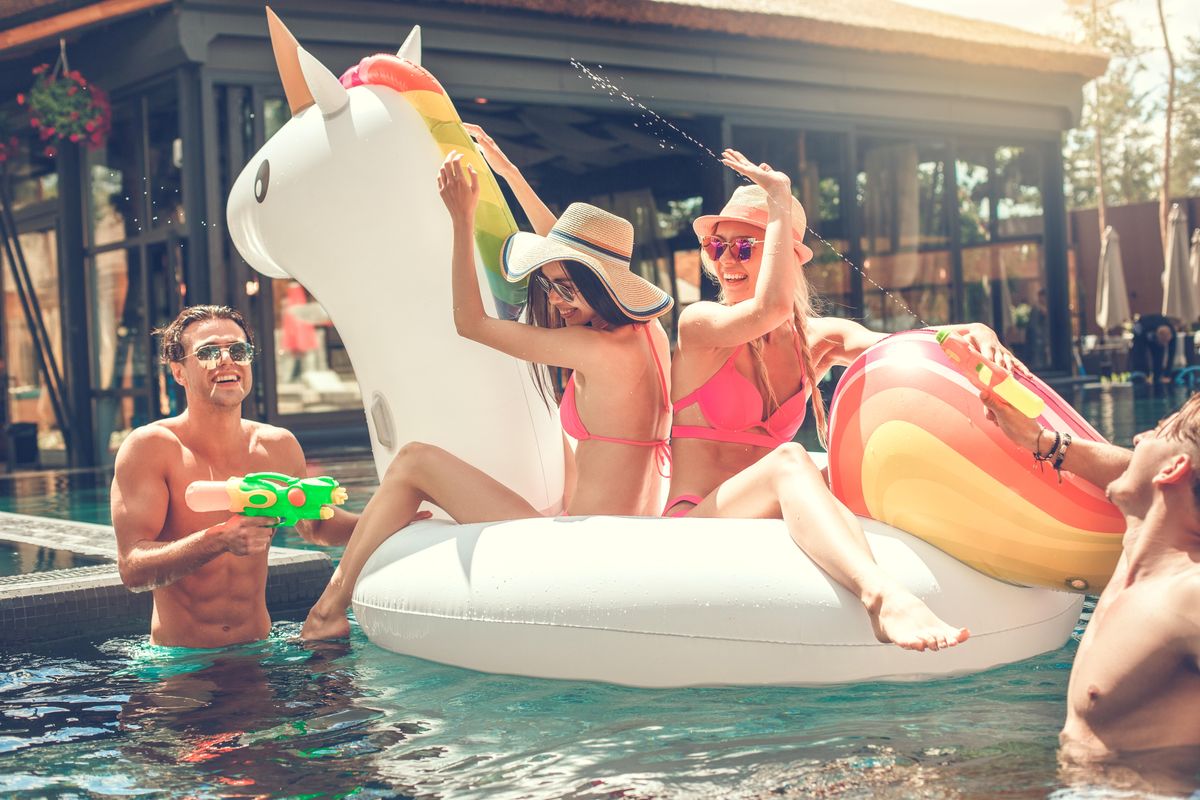 Airbnb is moving to make its COVID-induced ban on house parties permanent—but from the affordable housing shortage to
"Under 25" bans, the short-term rental service may be losing its shine in Austin.
In 2019, the company moved to prohibit "open-invite" parties that were advertised on social media and "chronic party houses." By 2020, its ban broadened to all parties and events "until further notice," which was officially coded into policy Tuesday.
From August 2020 to January 2022, Airbnb denied over 48,000 reservations in Texas from serial party offenders, and around 3,300 reservations were declined through the "Under 25" system in Austin.
For some Austinites, the party ban may be the last straw.
But Airbnb has already caught plenty of flack for its possible contributions to the nation's housing shortage.
In Austin, short-term rentals are required to be registered through the city. And while the city reports around 1,900 rental units in the rental registry, according to city demographer Lila Valencia, data collection site Inside Airbnb has tracked close to 12,000 in the area.
Inside Airbnb founder Murray Cox said that too many Airbnbs in Austin could shrink the available housing market.
"If the housing units (have) been taken off the market, that's displacing people, it's making housing more scarce. And it's probably driving the cost of housing up," Cox told Austonia.
Short-term rentals could also eat into new housing in Austin, from apartment buildings to accessory dwelling units on single-family properties.
"If new housing has been built, and it's being tied to Airbnb, that's also really just servicing the tourism industry as opposed to the housing needs of the city," Cox said.
Because a large portion of its customers are tourists, Airbnbs may also tend to crowd around desirable areas, such as downtown or South Congress. South Congress's average rent now rivals New York City, according to Austin Business Journal.
"When that happens, you're taking away housing units in an already densely-populated area where there is more of a shortage of housing," Valencia said. "And so then the people who historically once lived there are no longer able to afford to live there, and the unit itself isn't even going to somebody who could afford to rent it on a more permanent basis, but rather to people who are coming in and visiting for a weekend or two."
Despite the pandemic—and growing frustration among homeowners and renters—Airbnb saw a record year in 2021. But two of Airbnb's billionaire founders have quietly sold $1.2 billion in company stock in the last year, a possible premonition of what's to come.
And while some have created an Airbnb "empire"—one company owns 338 available listings in Austin—many priced-out Austinites are fed up with big investors' influence in the tight housing market.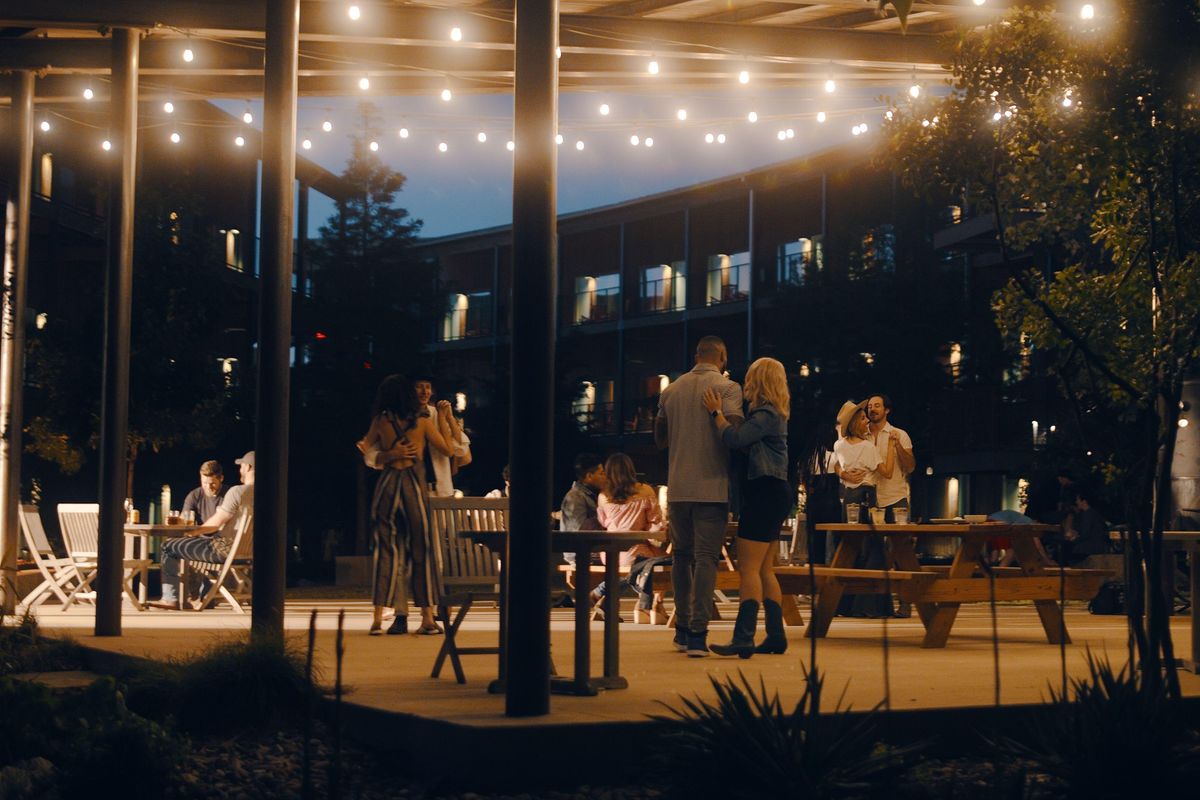 Live music and beer? Say no more. With a location in Austin, and others throughout Texas, the court hotels by the Valencia Hotel Group have a new offering for weekend stays: Live Music & Longnecks.
Enjoy live music all weekend long and check out the hotels' state-of-the-art amenities between sets. Make a splash in the pool, enjoy outdoor fire pits, or challenge your friends in a yard game while enjoying a weekend full of live music! Did we mention the package includes deluxe accommodations and a bucket of beer? Oh, and if you needed more convincing, this pet-friendly hotel means the whole family can join in on the fun.
The hotels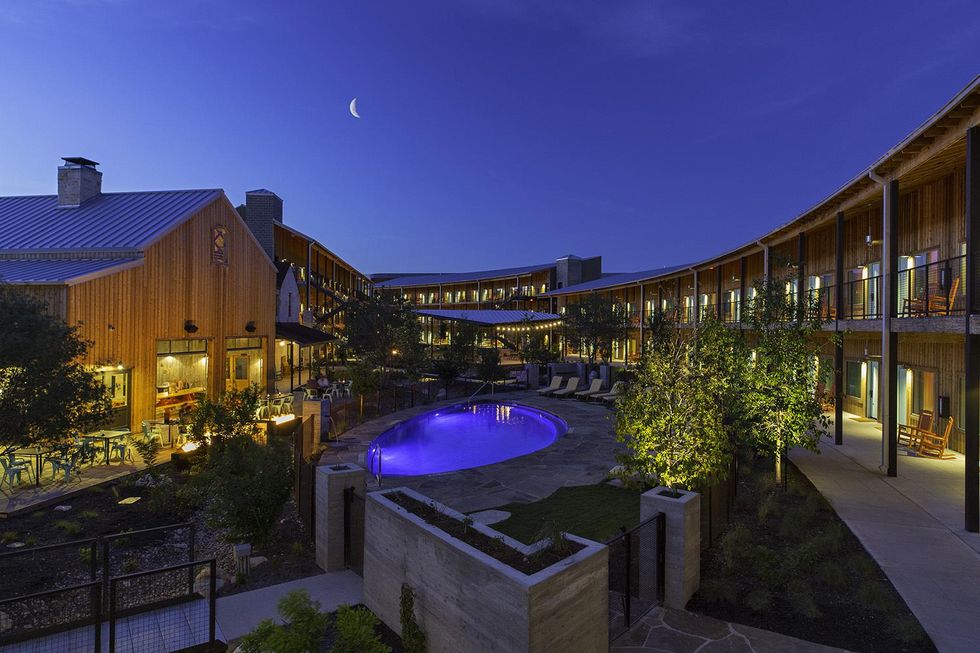 Explore any of the Court Hotels by Valencia Hotel Group for a memorable escape. Each property offers a unique experience remnant of yesteryear but with all of the modern amenities that make for a fun and comfortable stay. With acres of landscaped courtyards, relax and unwind in an outdoor environment perfect for doing everything or absolutely nothing at all. With locations in Austin, College Station, Irving, and Lubbock your urban retreat has never been so close.
The music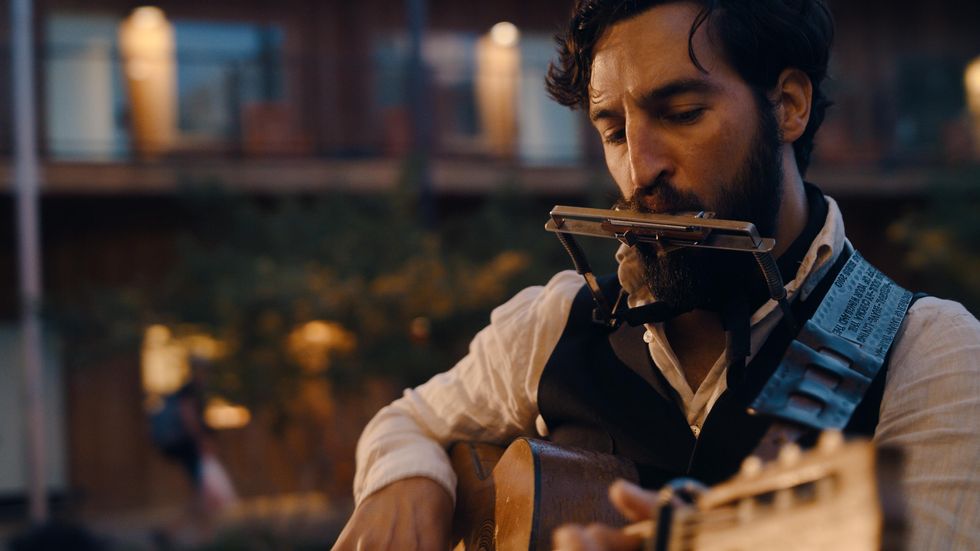 Locals and travelers alike are invited to enjoy the deep roots of Texas music all summer long with a robust lineup of live performances. From the banks of the San Antonio Riverwalk to Irving's manicured streets, Valencia's hotels are a place to gather and reconnect, offering uniquely Texan settings for the weekly performances.
"We're proud of the community we've fostered among Texas musicians and the many rising stars who perform at our properties," says Amy Trench, corporate director of brand marketing & PR for Valencia Hotel Group.
In Austin, you can catch good ol' fashioned Texas country by Drew Moreland and Clayton Gardner, bluegrass by Reagan Quinn, and much, much more.
With unique programming at each of Valencia's properties, there's something for everyone to enjoy all summer long.
The perks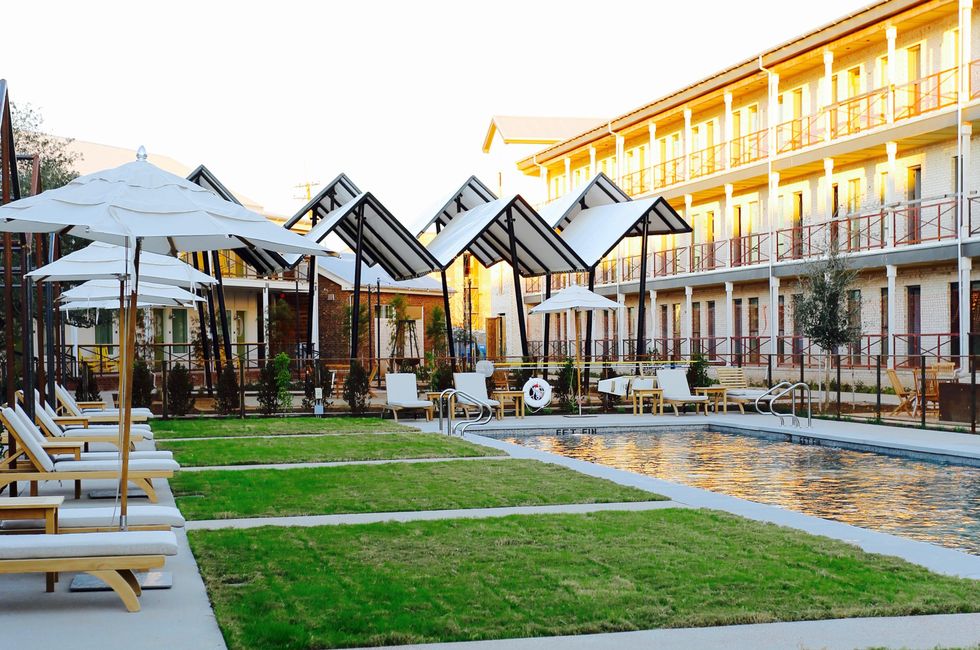 If you're a Valencia Hotel Group Rewards member, the perks are plentiful. Enjoy up to 10% off the Best Available Rate, and for a limited time, members can save up to 15% off a stay of 2 nights or more, for select stays in 2022.
But that's really just the beginning. At select locations, you can enjoy discounts on weeknight stays, a complimentary third night, or curated packages for a romantic getaway or a night of watching the Verde at Q2 Stadium. You'll also find special rates for AAA and AARP Members, educators, and front-line heroes including military, law enforcement, fire, and rescue workers.