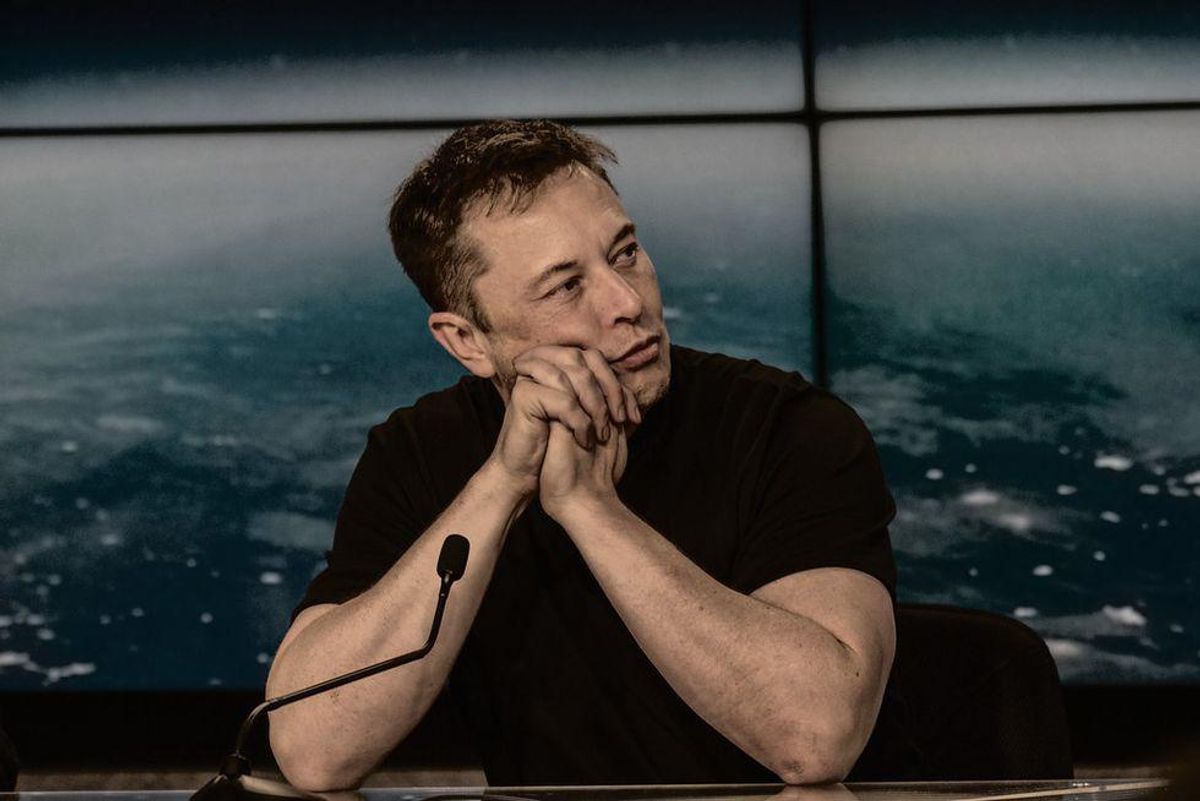 Elon Musk, Tesla founder and new Austinite, paid a true tax rate of 3.27% between 2014 and 2018, according to a bombshell report published by ProPublica this week. The investigative newsroom tallied up how much he paid in taxes relative to how much his wealth grew over the four-year period to come up with what it is calling a "true tax rate."
Austinites, regardless of their income bracket, paid a higher federal income tax rate than this. The only question is: How much higher?
---
The median family income in the five-county Austin metro is $98,900, according to the city of Austin's housing and planning department. A married couple filing jointly who earned this amount would pay $9,325 plus 22% of the amount over $80,250 in federal income tax, according to NerdWallet. This equals $13,428, or 13.6% overall—four times the true tax rate paid by Musk.

The lowest federal income tax rate is 10%, for single filers earning up to $9,875 or joint filers earning up to $19,750 annually—otherwise known as "extremely low-income." This is more than triple Musk's true tax rate.
The highest federal income tax rate is 37%, which kicks in for single filers earning $518,401 or more in income and joint filers earning $622,051 or more—roughly speaking, the 1%.
Using "a vast cache" of never-before-seen IRS data sent in from an anonymous source, ProPublica showed how the 25 richest Americans pay little—and sometimes none at all—in income tax relative to their massive wealth. "Taken together, it demolishes the cornerstone myth of the American tax system: that everyone pays their fair share and the richest Americans pay the most," the reporters wrote.
How do some of America's ultra-rich live luxurious lives while claiming little to no taxable income? A little tax… https://t.co/hygW4MaHBH

— ProPublica (@ProPublica) 1623150001.0
It's worth noting that the U.S. tax system taxes income but not wealth.

Musk is the second richest person in the world with an estimated net worth of $151 billion, according to Forbes. Between 2014 and 2018, his wealth grew by $13.9 billion. Over the same period, he reported $1.52 billion in income and paid $455 million in taxes, producing what ProPublica called a true tax rate of 3.27%.
Although a fraction of the rate the median Austin household pays, Musk's true tax rate was still higher than that of other billionaires spotlighted by the story: 0.10% for Warren Buffett, 0.98% for Jeff Bezos and 1.30% for Michael Bloomberg, according to the report.
How did Musk and the other featured plutocrats swing this?
Mega-billionaires often eschew salaries, which are taxed at a high rate; take advantage of rules regarding deductions and debt; hold onto their company stock, allowing wealth to accrue without transforming into taxable income; and form "opaque and complicated trusts" that allow them to leave inheritances free from pesky estate taxes, according to ProPublica's report. All of these tactics are legal.
Without a wage or dividends, they often take out huge loans—which the IRS does not consider to be income—to cover their expenses. Musk pledged some 92 million Tesla shares, worth about $57.7 billion, as collateral for such loans last year, according to a securities filing cited by ProPublica. The interest paid on such loans can often be deducted.
As the New York Times pointed out Wednesday, "comparing the billionaires' tax bills with estimates of their wealth isn't how the U.S. tax system works." ProPublica published ts reasoning for the publication of private information stating that the report "will help readers understand the magnitude of the tax advantages the ultrarich enjoy," adding it hopes people will "participate in the public debate about the future of our tax system."
When asked to comment by ProPublica, Musk responded enigmatically, as is his wont, with a single character—"?"—and did not respond to follow-up questions.