Get connected with our daily update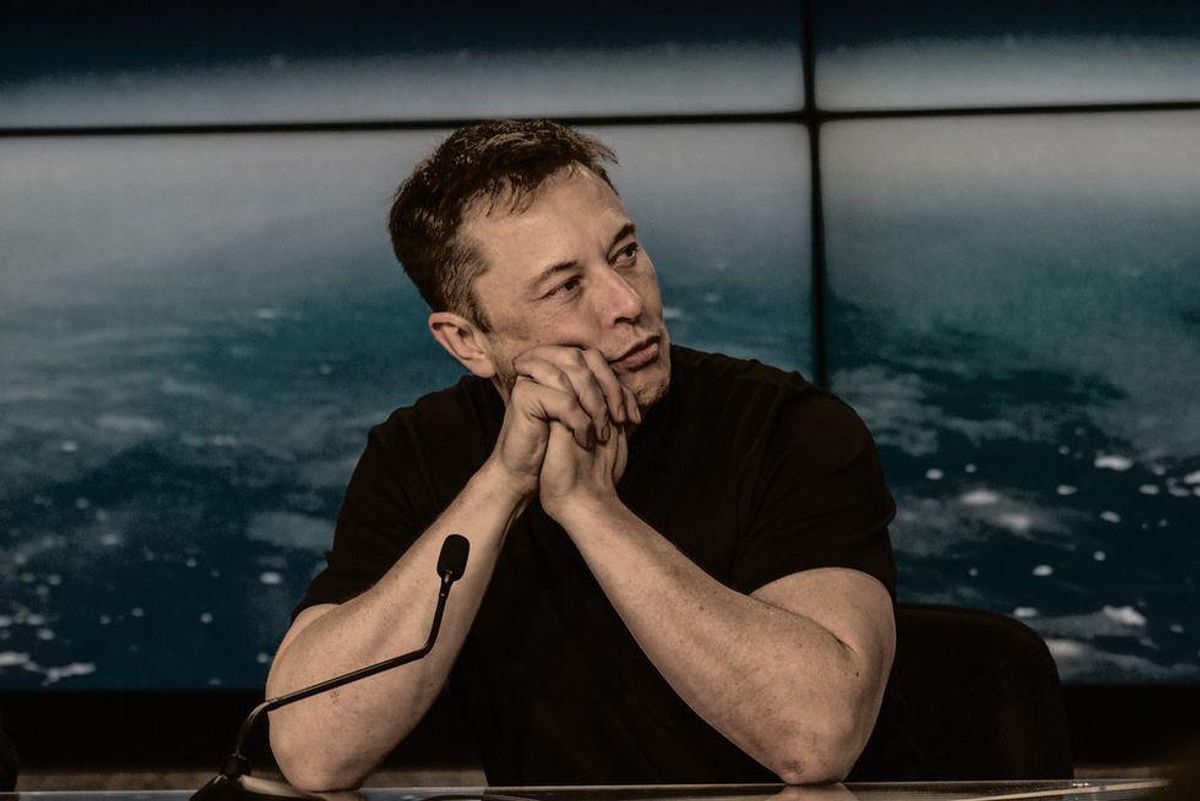 Elon Musk, Tesla founder and new Austinite, paid a true tax rate of 3.27% between 2014 and 2018, according to a bombshell report published by ProPublica this week. The investigative newsroom tallied up how much he paid in taxes relative to how much his wealth grew over the four-year period to come up with what it is calling a "true tax rate."
Austinites, regardless of their income bracket, paid a higher federal income tax rate than this. The only question is: How much higher?
---
The median family income in the five-county Austin metro is $98,900, according to the city of Austin's housing and planning department. A married couple filing jointly who earned this amount would pay $9,325 plus 22% of the amount over $80,250 in federal income tax, according to NerdWallet. This equals $13,428, or 13.6% overall—four times the true tax rate paid by Musk.

The lowest federal income tax rate is 10%, for single filers earning up to $9,875 or joint filers earning up to $19,750 annually—otherwise known as "extremely low-income." This is more than triple Musk's true tax rate.
The highest federal income tax rate is 37%, which kicks in for single filers earning $518,401 or more in income and joint filers earning $622,051 or more—roughly speaking, the 1%.
Using "a vast cache" of never-before-seen IRS data sent in from an anonymous source, ProPublica showed how the 25 richest Americans pay little—and sometimes none at all—in income tax relative to their massive wealth. "Taken together, it demolishes the cornerstone myth of the American tax system: that everyone pays their fair share and the richest Americans pay the most," the reporters wrote.
How do some of America's ultra-rich live luxurious lives while claiming little to no taxable income? A little tax… https://t.co/hygW4MaHBH

— ProPublica (@ProPublica) 1623150001.0
It's worth noting that the U.S. tax system taxes income but not wealth.

Musk is the second richest person in the world with an estimated net worth of $151 billion, according to Forbes. Between 2014 and 2018, his wealth grew by $13.9 billion. Over the same period, he reported $1.52 billion in income and paid $455 million in taxes, producing what ProPublica called a true tax rate of 3.27%.
Although a fraction of the rate the median Austin household pays, Musk's true tax rate was still higher than that of other billionaires spotlighted by the story: 0.10% for Warren Buffett, 0.98% for Jeff Bezos and 1.30% for Michael Bloomberg, according to the report.
How did Musk and the other featured plutocrats swing this?
Mega-billionaires often eschew salaries, which are taxed at a high rate; take advantage of rules regarding deductions and debt; hold onto their company stock, allowing wealth to accrue without transforming into taxable income; and form "opaque and complicated trusts" that allow them to leave inheritances free from pesky estate taxes, according to ProPublica's report. All of these tactics are legal.
Without a wage or dividends, they often take out huge loans—which the IRS does not consider to be income—to cover their expenses. Musk pledged some 92 million Tesla shares, worth about $57.7 billion, as collateral for such loans last year, according to a securities filing cited by ProPublica. The interest paid on such loans can often be deducted.
As the New York Times pointed out Wednesday, "comparing the billionaires' tax bills with estimates of their wealth isn't how the U.S. tax system works." ProPublica published ts reasoning for the publication of private information stating that the report "will help readers understand the magnitude of the tax advantages the ultrarich enjoy," adding it hopes people will "participate in the public debate about the future of our tax system."
When asked to comment by ProPublica, Musk responded enigmatically, as is his wont, with a single character—"?"—and did not respond to follow-up questions.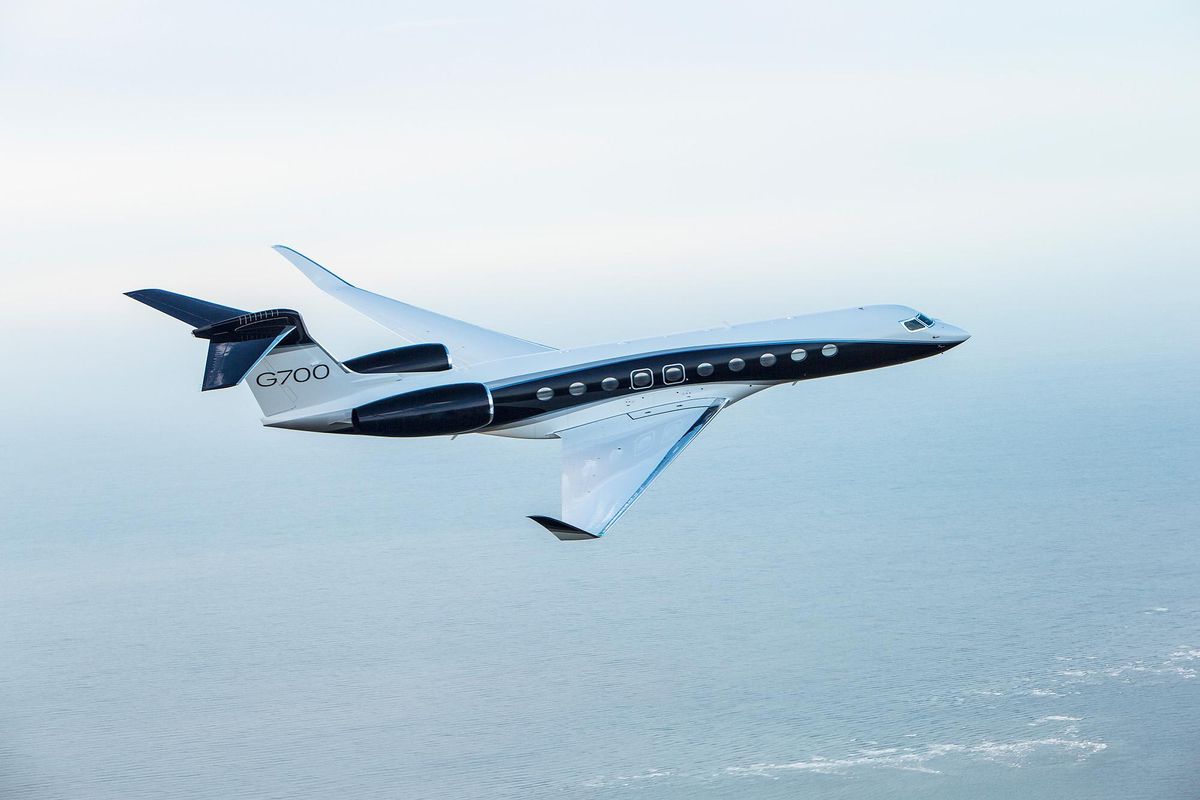 Elon Musk has placed an order for a new, top-of-the-line private jet: a Gulfstream G700, Austonia has learned. Delivery is expected in early 2023.
Billed as offering "the most spacious cabin in history," the aircraft seats 19 and soars above the rest of us at up to 51,000 feet. Base price: $78 million.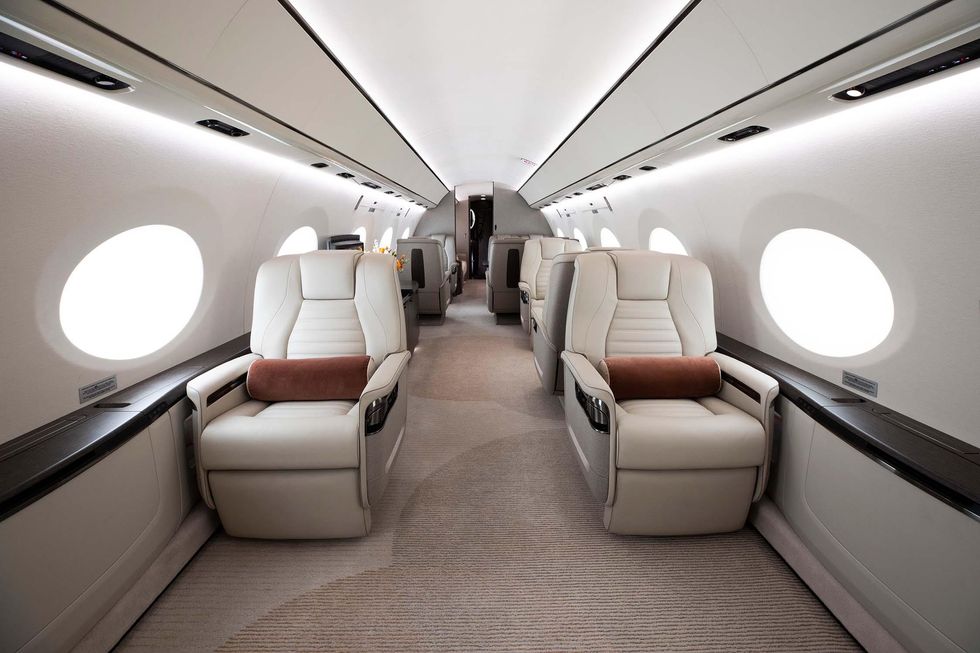 The Gulfstream G700 was awarded the 2022 International Yacht & Aviation Award for excellence in cabin design this year. (Gulfstream)
According to the Gulfstream website, the G700 can fly up to 7,500 nautical miles without refueling, enough range to fly nonstop from Austin to Hong Kong. Powered by two Rolls-Royce engines, it has its own Wi-Fi system, 20 oval windows measuring 28" x 21", and two lavatories.
The sweet new ride will replace his current top-of-line private jet: a 2015 Gulfstream G650, the aircraft that has been made somewhat famous by the automated @elonjet Twitter account, which tracks and reports his personal aircraft's movements using public data.
Musk has repeatedly championed "free speech" as a guiding ethic in his planned purchase of Twitter. Last December, Musk offered the teenager who built the @elonjet tracker $50,000 to shut it down, citing security concerns. It's still up.
According to the @elonjet account, Musk's jet last traveled to Austin, where it's been since June 23. The associated data says that his flight to Austin burned $2,573 worth of aviation fuel and discharged 4 tons of carbon dioxide.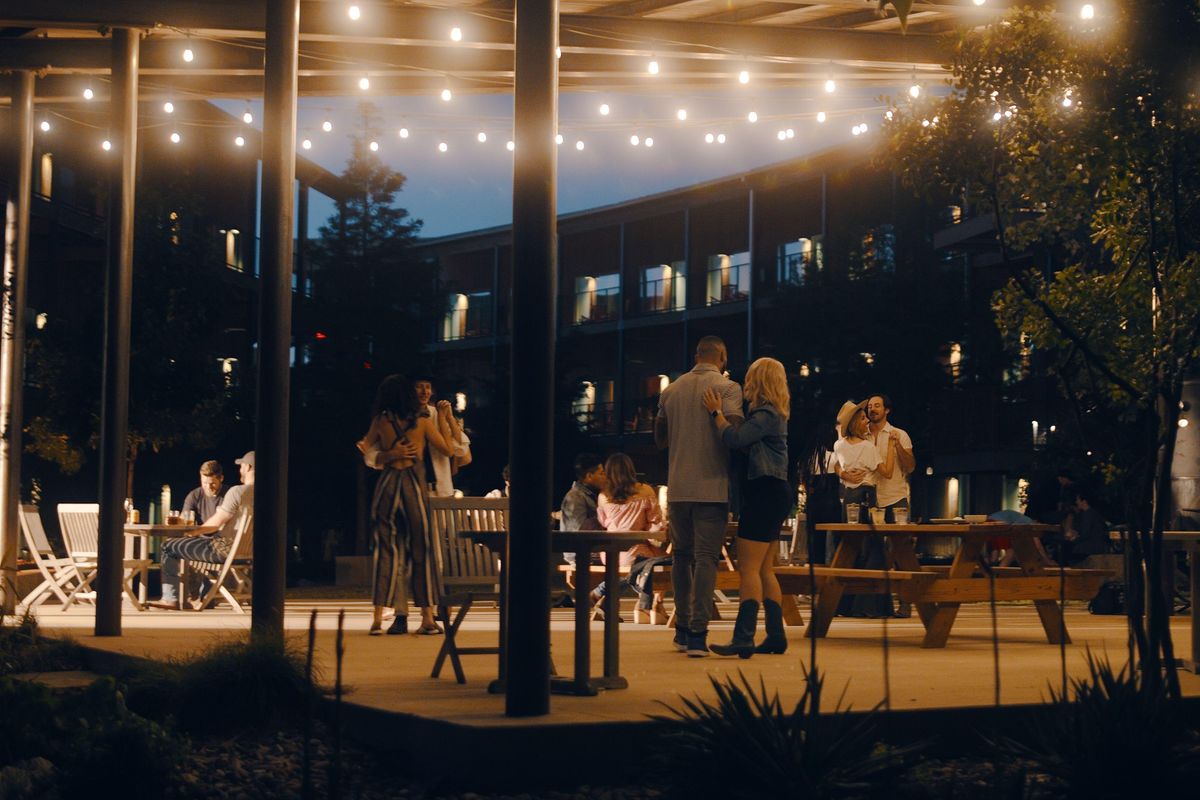 Live music and beer? Say no more. With a location in Austin, and others throughout Texas, the court hotels by the Valencia Hotel Group have a new offering for weekend stays: Live Music & Longnecks.
Enjoy live music all weekend long and check out the hotels' state-of-the-art amenities between sets. Make a splash in the pool, enjoy outdoor fire pits, or challenge your friends in a yard game while enjoying a weekend full of live music! Did we mention the package includes deluxe accommodations and a bucket of beer? Oh, and if you needed more convincing, this pet-friendly hotel means the whole family can join in on the fun.
The hotels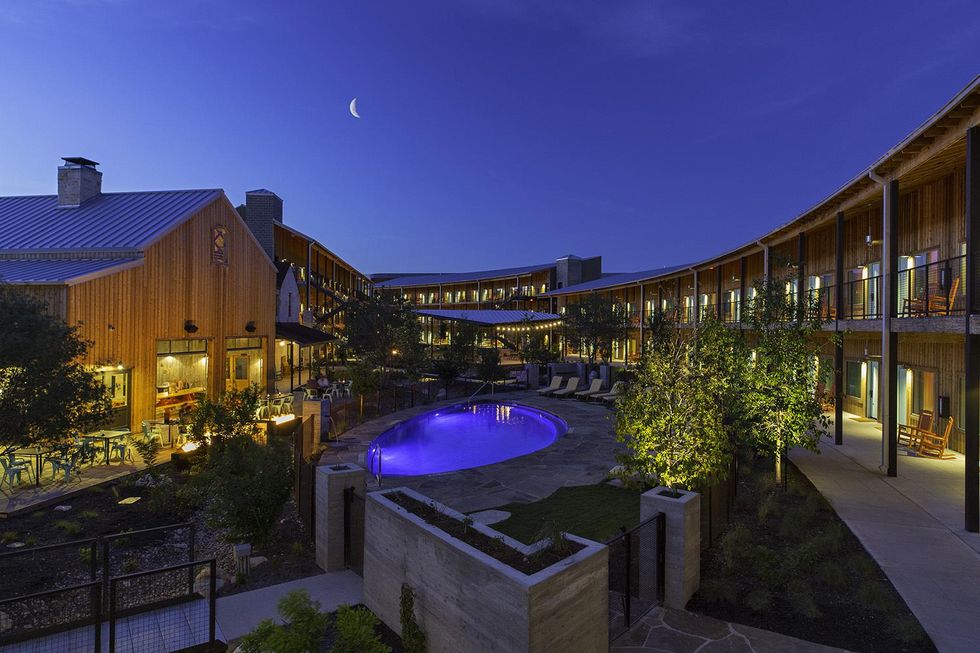 Explore any of the Court Hotels by Valencia Hotel Group for a memorable escape. Each property offers a unique experience remnant of yesteryear but with all of the modern amenities that make for a fun and comfortable stay. With acres of landscaped courtyards, relax and unwind in an outdoor environment perfect for doing everything or absolutely nothing at all. With locations in Austin, College Station, Irving, and Lubbock your urban retreat has never been so close.
The music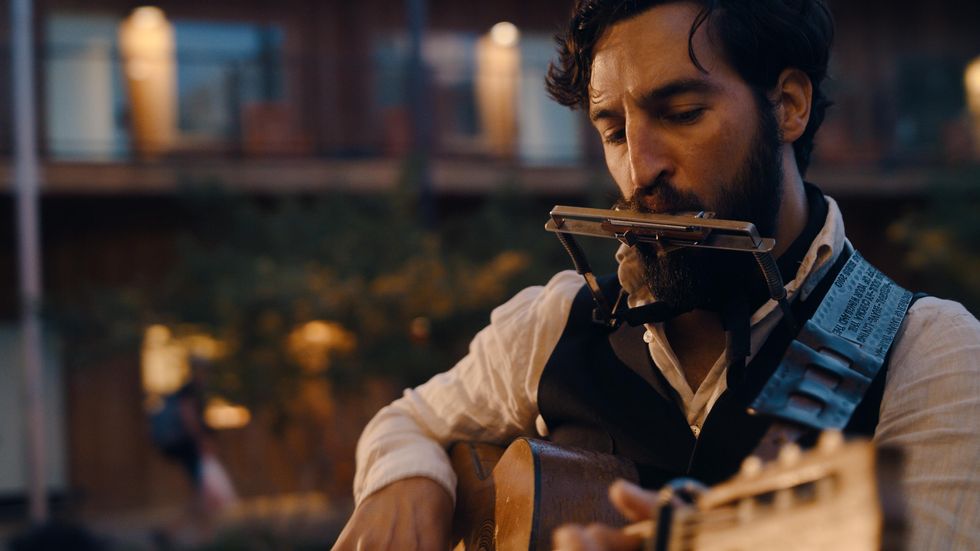 Locals and travelers alike are invited to enjoy the deep roots of Texas music all summer long with a robust lineup of live performances. From the banks of the San Antonio Riverwalk to Irving's manicured streets, Valencia's hotels are a place to gather and reconnect, offering uniquely Texan settings for the weekly performances.
"We're proud of the community we've fostered among Texas musicians and the many rising stars who perform at our properties," says Amy Trench, corporate director of brand marketing & PR for Valencia Hotel Group.
In Austin, you can catch good ol' fashioned Texas country by Drew Moreland and Clayton Gardner, bluegrass by Reagan Quinn, and much, much more.
With unique programming at each of Valencia's properties, there's something for everyone to enjoy all summer long.
The perks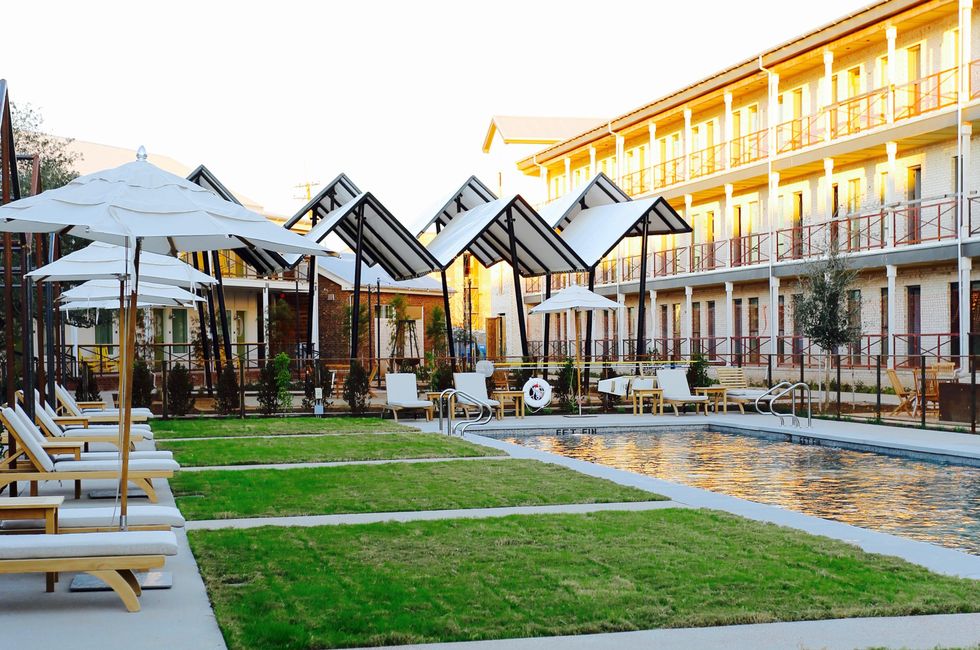 If you're a Valencia Hotel Group Rewards member, the perks are plentiful. Enjoy up to 10% off the Best Available Rate, and for a limited time, members can save up to 15% off a stay of 2 nights or more, for select stays in 2022.
But that's really just the beginning. At select locations, you can enjoy discounts on weeknight stays, a complimentary third night, or curated packages for a romantic getaway or a night of watching the Verde at Q2 Stadium. You'll also find special rates for AAA and AARP Members, educators, and front-line heroes including military, law enforcement, fire, and rescue workers.