Get connected with our daily update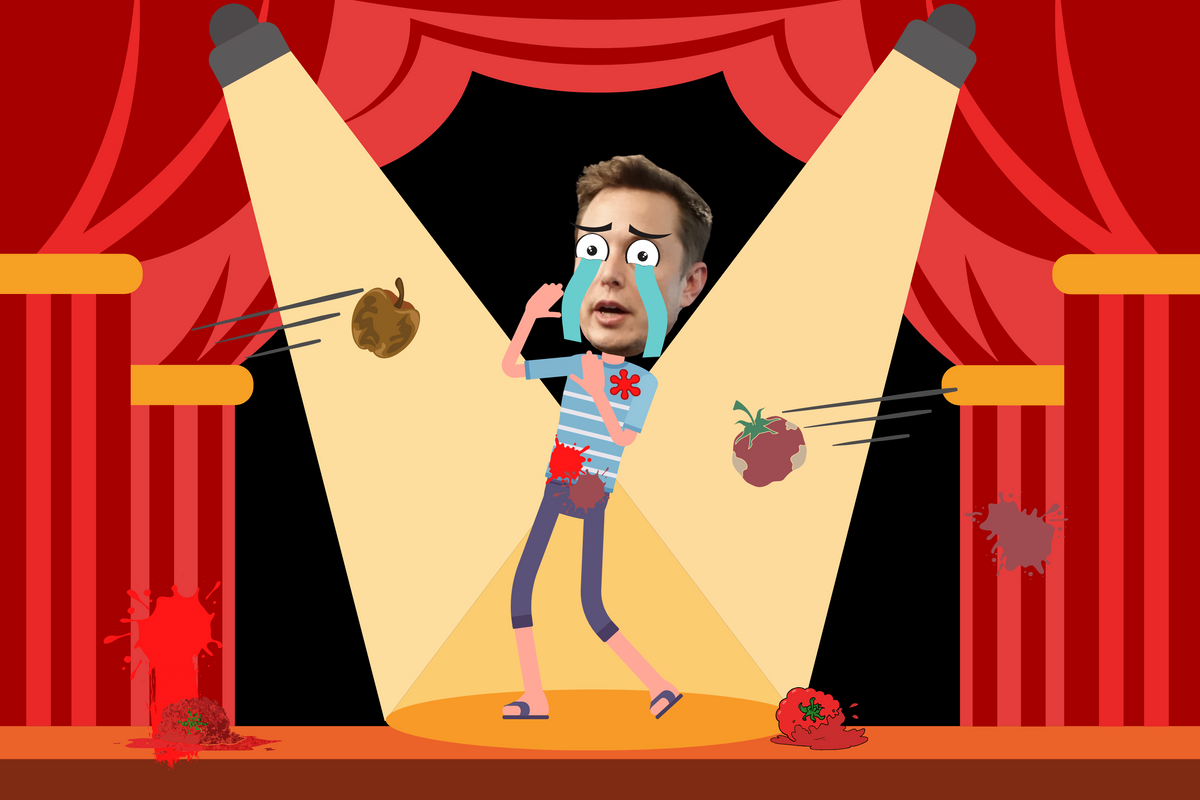 Many Austinites–including Texas Gov. Greg Abbott and members of the local Tesla Owners Club—welcomed the news of Elon Musk's arrival in town. But not everyone feels the same way.
---
The enigmatic billionaire stokes criticism seemingly everywhere he goes, whether it's on Saturday Night Live or space.
Here are five reasons why some Austinites love to hate him.
1. California clique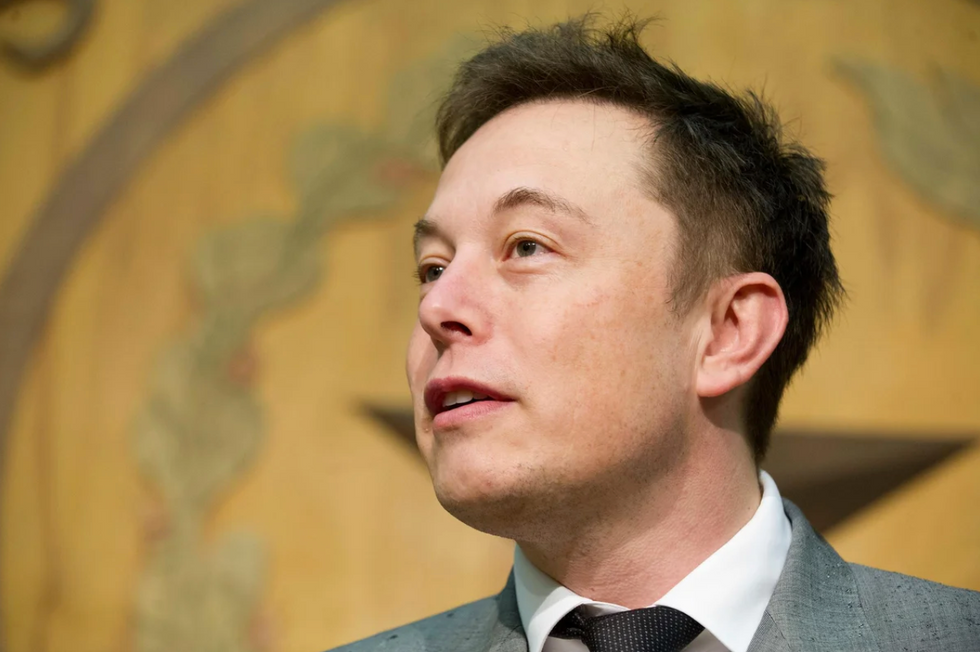 Musk is perhaps the most extreme example of a commonly lamented trend: wealthy Californians moving to Austin for relatively affordable housing, driving up demand (and prices) for existing residents.
He followed his many business ventures to Texas, including Tesla, SpaceX and the Boring Company, which were drawn by tax breaks and other business-friendly policies.
"Musk, whose companies tend to depend on venture capital and government subsidies to survive, thrives on hype," Michael Agresta wrote in Texas Monthly last December. "In that sense, he and Austin make a perfect match."
As some Austinites lamented the move, their Californian counterparts celebrated it. "Musk has become California's Frankenstein," a Mercury News opinion columnist wrote upon news of his departure, citing concerns about worker safety and anti-union efforts at Musk companies. "Our monster has turned against us."
2. Labor pains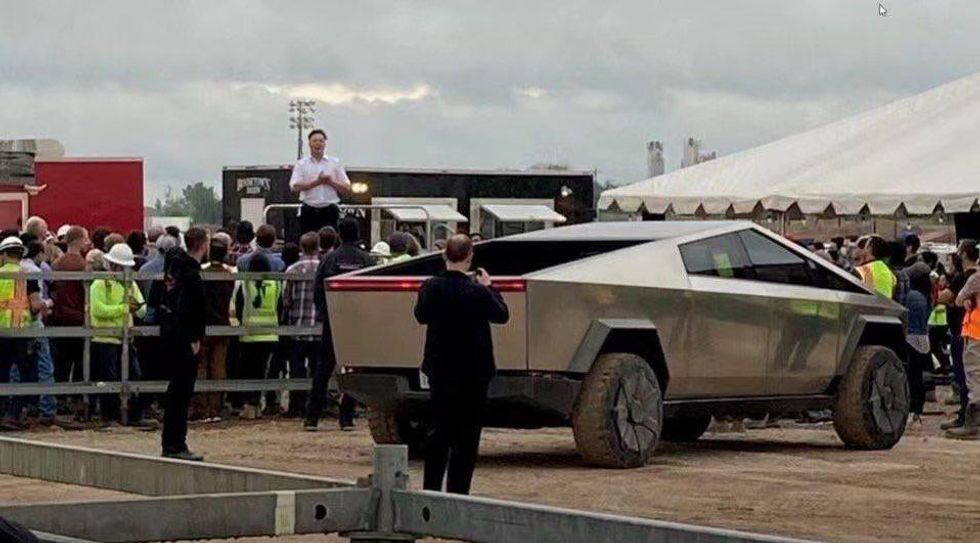 Local and state union officials were not happy when Tesla sought economic incentives from Travis County, which ultimately granted them, clinching the electric automaker's decision to build a new Gigafactory in Southeast Travis County.
United Auto Workers Vice President Cindy Estrada and Texas AFL-CIO President Rick Levy, among others, cited Tesla's "troubled history with taxpayer subsidies" in a letter sent to commissioners last summer. They cited Musk's decision to open a California Tesla factory in defiance of state health officials' COVID-19 directors and reports of workplace injuries and other safety concerns.
Local elected officials also questioned the optics of subsidizing Tesla, given its close association with the billionaire. "I'm … concerned about some of our small businesses struggling right now, and what kind of message is sent to them for government to help wealthy corporations," Travis County Attorney (and former District 2 Council Member) Delia Garza told Austonia last June.
3. Bad COVID takes
@GerberKawasaki @thirdrowtesla Tesla is filing a lawsuit against Alameda County immediately. The unelected & ignora… https://t.co/spZgw673Yf

— Elon Musk (@Elon Musk) 1589042083.0
Musk has drawn outrage far beyond Austin's city limits for his pandemic stances, which include questioning the safety of COVID vaccines, telling the New York Times he wouldn't get vaccinated, threatening to sue a California county that shut down a Tesla assembly line due to the pandemic and insisting kids were immune to the virus despite evidence of the contrary.
4. Crypto backlash
The cryptocurrency community also has a bone to pick with Musk, whose tweets have driven the volatility of Dogecoin and other cryptocurrencies, leading some to accuse him of market manipulation.
Disdain for the Elon Musk Effect is so great that one group of fellow crypto connoisseurs created a new coin: STOPELON.
5. Wealth gap woes 
New: @ProPublica has obtained a vast cache of IRS information showing how billionaires like Jeff Bezos, Elon Musk and Warren Buffett pay little in income tax compared to their massive wealth — sometimes, even nothing.https://t.co/qdLfDo10mF

— ProPublica (@propublica) June 8, 2021
But perhaps Musk's greatest offense is his billionaire status. He is the second richest person in the world, according to Forbes' 2021 index. So when his companies apply for property tax subsidies or other forms of corporate welfare it rubs many the wrong way.
"We simply cannot afford to give preferential tax treatment to our wealthiest corporate citizens, or prospective wealthy corporate citizens, under a 3.5% revenue cap," then-County Judge Sarah Eckhardt said last summer, as Tesla was applying for such treatment. "This is a 'like-to-have' that we simply can't afford under this new normal."
Musk also pays a far lower "true tax rate" than most Austinites—around 3.27% compared to the lowest federal income tax rate of 10%, according to a report published by ProPublica in June.
Using "a vaste cache" of never-before-seen IRS data sent in from an anonymous source, ProPublica showed how the 25 richest Americans pay little—and sometimes none at all—in income tax relative to their massive wealth. "Taken together, it demolishes the cornerstone myth of the American tax system: that everyone pays their fair share and the richest Americans pay the most," the reporters wrote.
Love him or hate him, Musk provokes a strong response—and seems poised for success regardless.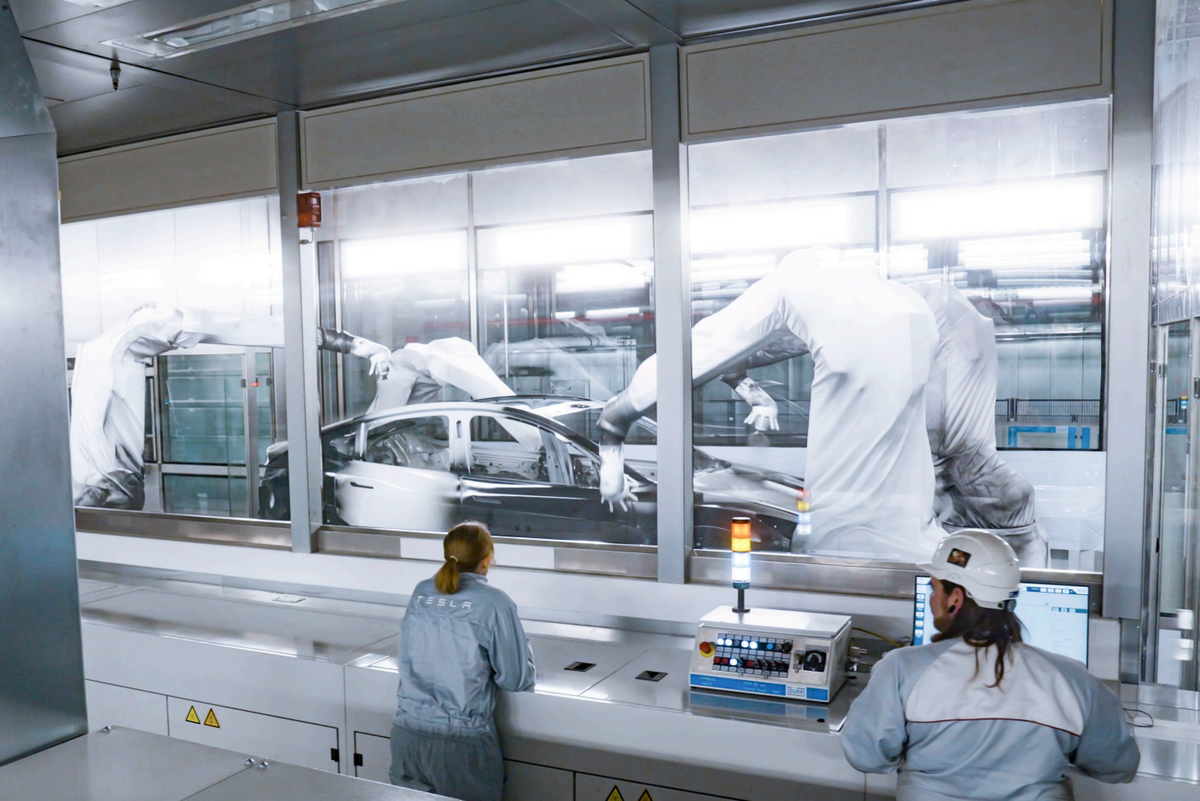 Someday, electric vehicles could go distances fit for road trips across Texas.
Researchers at the University of Texas at Austin, who have previously made strides in the lithium-ion battery industry, have developed a new electrode for such batteries that could draw greater power and allow faster charging.
So far, the research has looked at just a single type of battery electrode and is in its early stages. But it offers exciting potential as some buyers consider driving range an important factor when making the switch to an EV or picking one.
Tesla's Model Y being produced out of Giga Texas, for example, offers an estimated 330-mile range, which is lower than what many have become accustomed to in gas-powered vehicles.
So UT professor Guihua Yu, along with other researchers, had their findings on battery electrodes published in the Proceedings of the National Academy of Sciences.
"The unprecedented growth of electric vehicles during the past decade has played an indispensable role in paving the way for a carbon-neutral future," the researchers write.
That's why it's key to address a hitch with next-generation batteries, where restacking material can cause "significant bottlenecks" in charge transport, Yu says. Consequently, it can be difficult to achieve high energy and fast charging.
To tackle the sluggish reactions of electrodes, the team used thin two-dimensional materials as the building blocks and stacked them to create thickness. Then, they used a magnetic field to manipulate their orientations and put the materials in vertical alignment. In doing so, researchers essentially made a fast lane for ions to travel through the electrode.
They compared their results to a commercial electrode and a horizontally arranged one for experimental control purposes. In that comparison, they recharged the vertical thick electrode to 50% energy level in 30 minutes. The horizontal electrode took 2 hours and 30 minutes.
Zhengyu Ju, a graduate student in Yu's research group who is leading this project, said the team's electrode shows superior electrochemical performance.
In part, that's "thanks to the unique architecture we designed," Ju said. It ultimately allowed for high mechanical strength, high electrical conductivity and facilitated lithium-ion transport.
Going forward, the team aims to generalize their methodology of vertically organized electrode layers to apply it to different types of electrodes using other materials. They imagine if this technique becomes more widely adopted in industry, it may create future fast-charging, high-energy batteries to power EVs.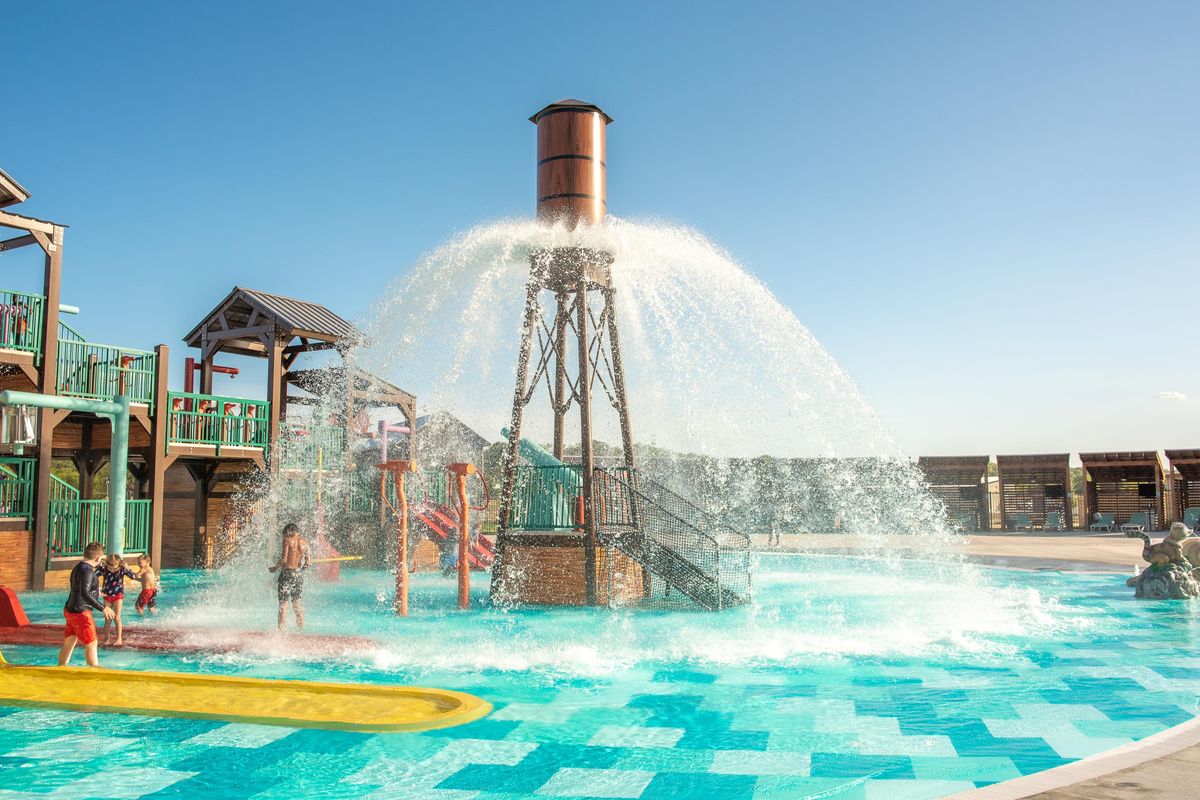 Camp Fimfo Waco
Camp Fimfo Waco, a brand new camping resort, is kicking off football and fall camping season in style! With top-notch amenities, premium accommodations, and 10 weekends of fall fun, there's no better place to have a fall camping getaway, especially if you're a Baylor football fan!
Fall promises to be a one-of-a-kind camping experience. From Sept. 16 to Nov. 24, weekends will be packed with fall-themed activities, including special Halloween weekends in October. Campers can enjoy activities like fall crafts, campground trick-or-treating, costume contests, site decorating, outdoor movie nights, and more!