Get connected with our daily update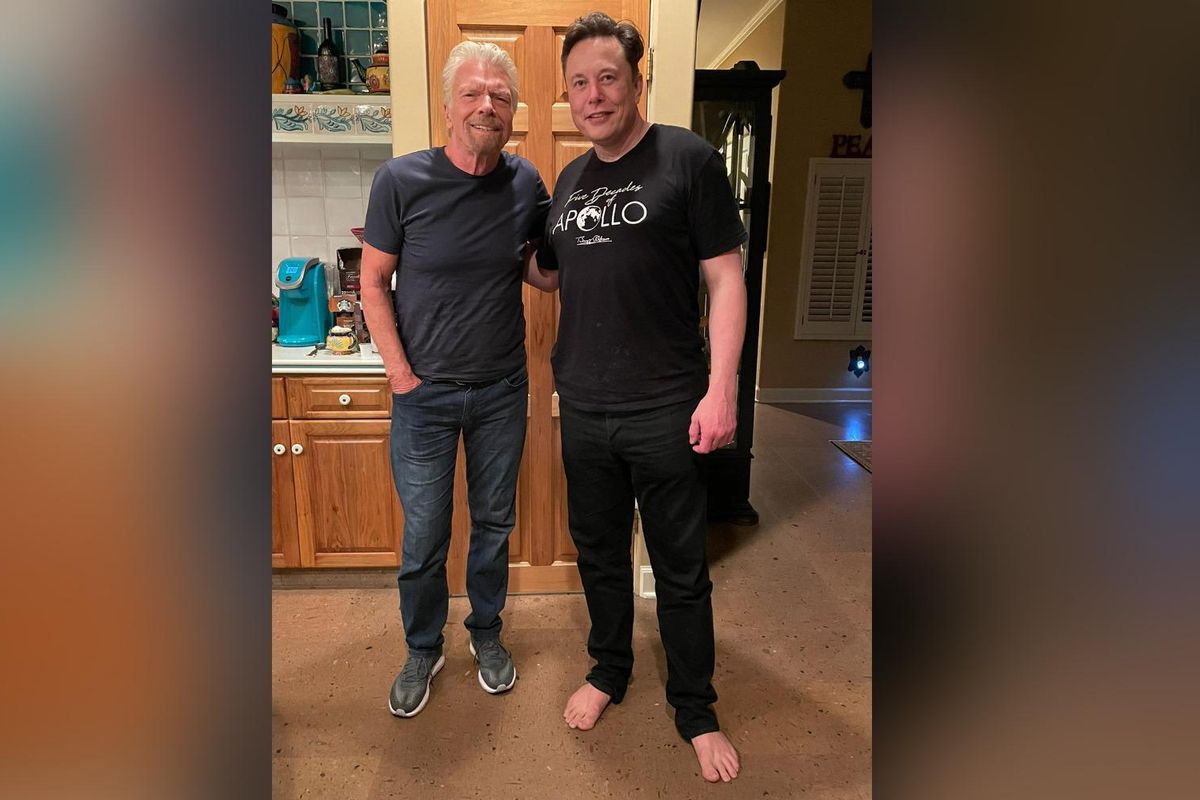 Elon Musk has a ticket to space. But it's not from his own aerospace venture.
---
The SpaceX CEO and second richest person in the world has purchased a ticket to space—which retails for $250,000— from fellow billionaire Richard Branson's Virgin Galactic, according to a recent Wall Street Journal report.
Branson made headlines on Sunday, when he became the first person to ride into space aboard a rocket he helped fund, as reported by CNN. His company, Virgin Galactic, is competing with SpaceX and Jeff Bezos' Blue Origin to become the first commercial spaceline. Bezos, the founder of Amazon, is slated to take a similar flight on July 20.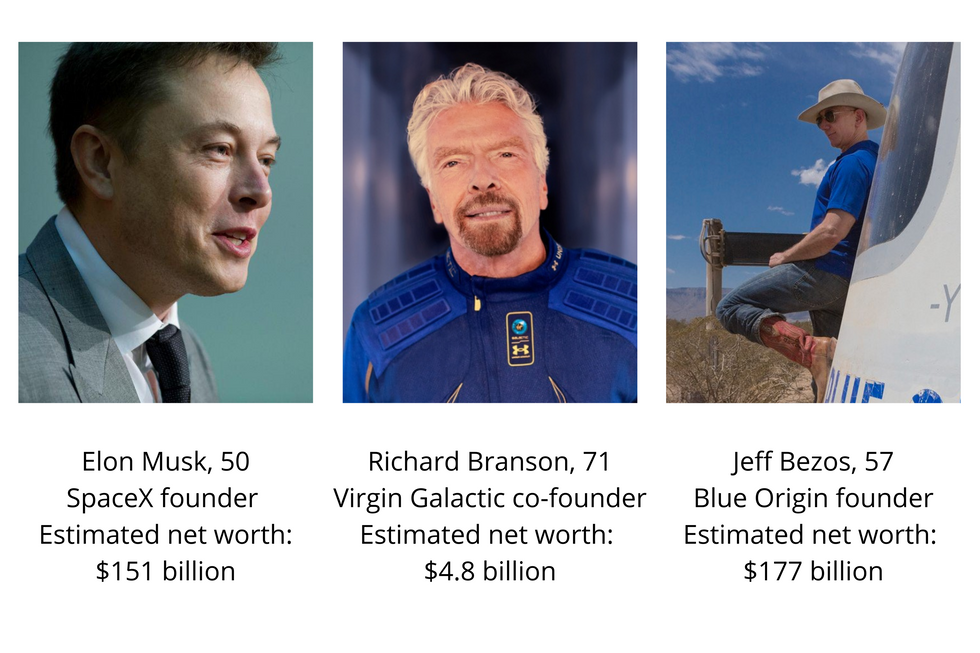 Musk's support extends beyond his ticket purchase. He joined Branson on the morning of the launch, appearing in a photo with bare feet and no hard feelings. "Elon's a friend and maybe I'll travel on one of his ships one day," Branson told London's The Sunday Times.

There is perhaps less collegiality between Branson and Bezos, with Blue Origin pointing out on Twitter that the Virgin Galactic spaceship did not reach the Karman line, 62 miles above sea level, which is the internationally recognized threshold for where space begins. Bezos did however wish Branson "best of luck" on Instagram, ahead of the Virgin Galactic mission.
From the beginning, New Shepard was designed to fly above the Kármán line so none of our astronauts have an asterisk next to their name. For 96% of the world's population, space begins 100 km up at the internationally recognized Kármán line. pic.twitter.com/QRoufBIrUJ
— Blue Origin (@blueorigin) July 9, 2021
Meanwhile, it may not be too long before Musk boards his own spaceship.

SpaceX regularly carries astronauts to and from the International Space Station for NASA and is in the process of building spaceships that can reach Mars. But the company's first private flight—which it has dubbed the world's first all-civilian mission—is scheduled to launch in September.
Although it is scheduled to take place months after those of Virgin Galactic and Blue Origin, the SpaceX mission will be a more robust trip, circling the planet for three days rather than only spending a few minutes above the edge of Earth's atmosphere as with Branson and Bezos' flights, as reported by the Verge.
The three flights do have something else in common, however. Each will include a billionaire: Branson, Bezos and—in the case of the SpaceX mission—benefactor and Shift4 Payments founder Jared Isaacman. He will be joined by cancer survivor and physician assistant Hayley Arceneaux, geoscientist and communications specialist Dr. Sian Proctor, and Lockheed Martin employee and U.S. Air Force veteran Christopher Sembroski, who were chosen via an online competition.
The billionaire space race—in which Branson, Bezos and Musk compete for the nascent space tourism industry and acclaim—has drawn criticism from some, including former U.S. Labor Secretary Robert Reich, who says its financial extravagance and environmental impact are inexcusable in a time of widening wealth inequality and worsening climate change.
But Musk is a vocal defender, tweeting on Monday that space inspires hope.
Is anyone else alarmed that billionaires are having their own private space race while record-breaking heatwaves are sparking a 'fire-breathing dragon of clouds' and cooking sea creatures to death in their shells?

— Robert Reich (@RBReich) July 8, 2021
those who attack space
maybe don't realize that
space represents hope
for so many people

— Elon Musk (@elonmusk) July 13, 2021
In addition to commercial space travel and its Starship rideshare-to-Mars program, SpaceX is also developing Starlink, a high-speed, low-latency satellite internet service enabled by a constellation of more than 1,700 low Earth satellites. With plans to open a factory in Austin, Starlink could help serve the world's most remote populations—and bring in revenue to help fund the company's other ventures.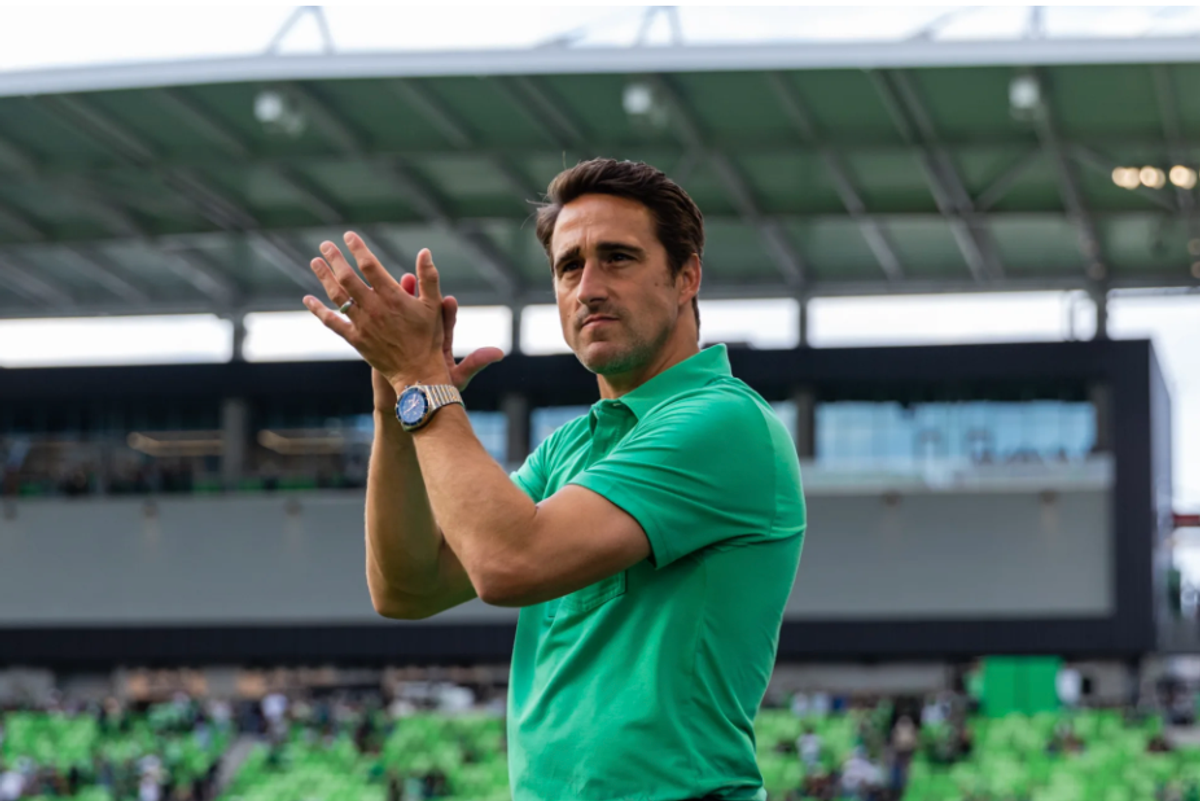 Austin FC head coach Josh Wolff is here to stay as the Club announced he signed a three-year contract extension.
Wolff, who was previously an assistant coach for the U.S. Men's National Team, will coach Austin FC through the end of 2025 under the new contract.
Wolff has been the Austin FC head coach since November 2019. In the team's first year, some hoped to oust Wolff as the team was at the bottom of the Western Conference. But this year, the team is at the top, ranking No. 3.
"This is still a young, growing Club but seeing our vision for Austin FC come to life on and off the field has been one of the great honors of my career. My staff and I will keep working every day to represent the city, and to develop our team both competitively and as human beings. The best is yet to come," Wolff said.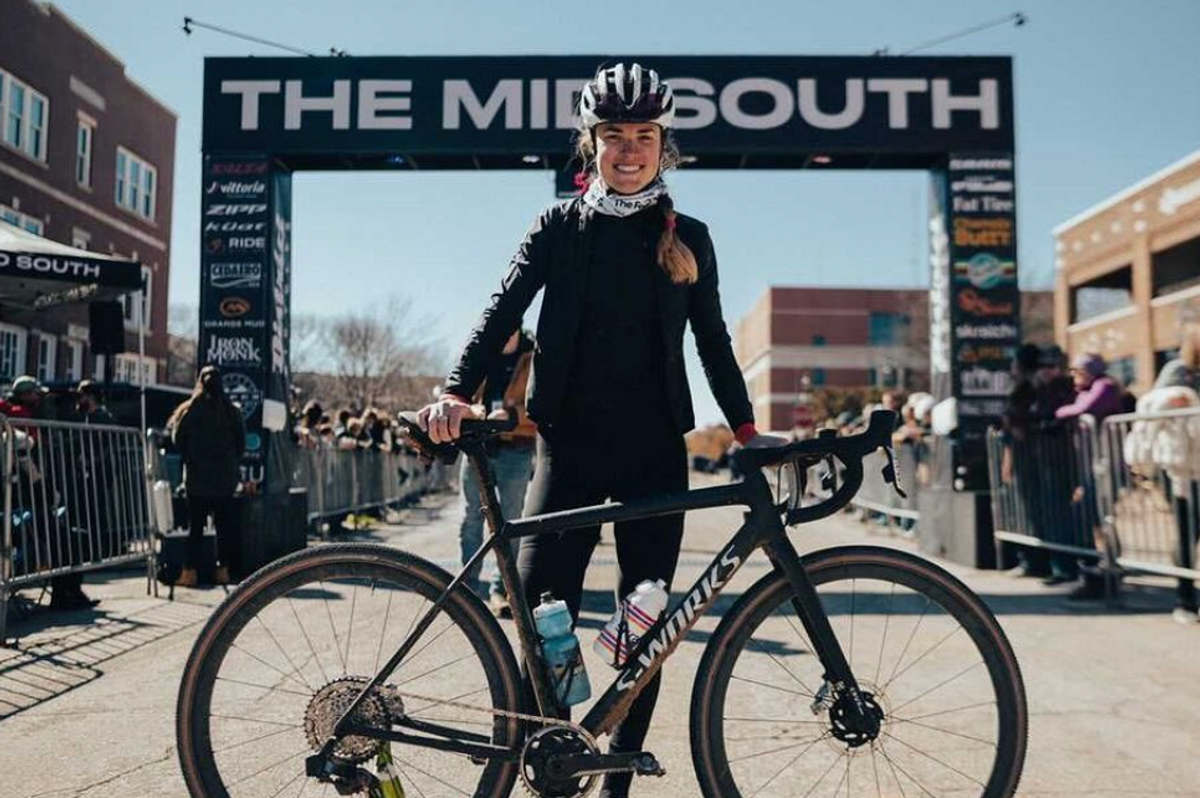 Austin police are investigating the killing of Moriah "Mo" Wilson after she was found with gunshot wounds inside an East Austin home.
Wilson, a gravel and mountain bike racer, was visiting Austin from Colorado in preparation for the Gravel Locos race on Saturday taking place in Hico, a small town 2 hours from Austin.
On Wednesday, her roommate came home and found Wilson unresponsive with "a lot of blood near her," police said, on Maple Avenue near East 17th Street. Officers and EMS performed life-saving measures before she was declared deceased at 10:10 p.m.
The Travis County Medical Examiner's office conducted an autopsy and determined the official cause of death to be multiple gunshot wounds, and the manner of death was a homicide. It is being investigated as a suspicious death and as of Saturday, police said they have a person of interest.
Wilson, 25, recently had become a full-time biker after winning a slew of races in the past year.
This story was updated on May 15 to include that police have determined a person of interest.