Get connected with our daily update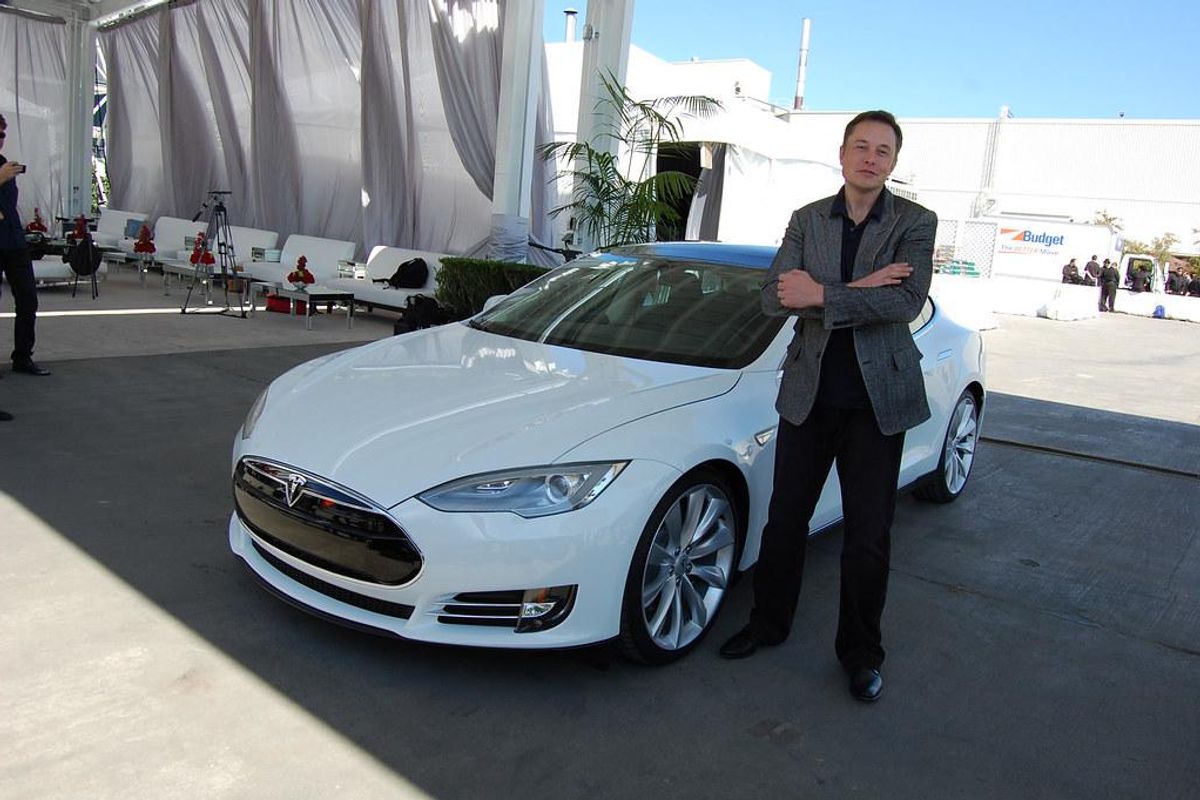 (Maurizio Pesce//CC)
Having known tech entrepreneur Elon Musk for more than 20 years, engineer, physician and XPrize Foundation founder Peter Diamandis has seen Musk through the lows and highs, from going into debt financing the creation of Falcon-1 to becoming the richest man in the world.
---
The pair, whose professional careers have crossed paths on numerous occasions, recently announced a $100 million prize for their XPRIZE Carbon Removal competition and share a fascination with space exploration. Diamandis has great respect for Musk's enterprise, even saying he is possibly the "greatest entrepreneur of our age."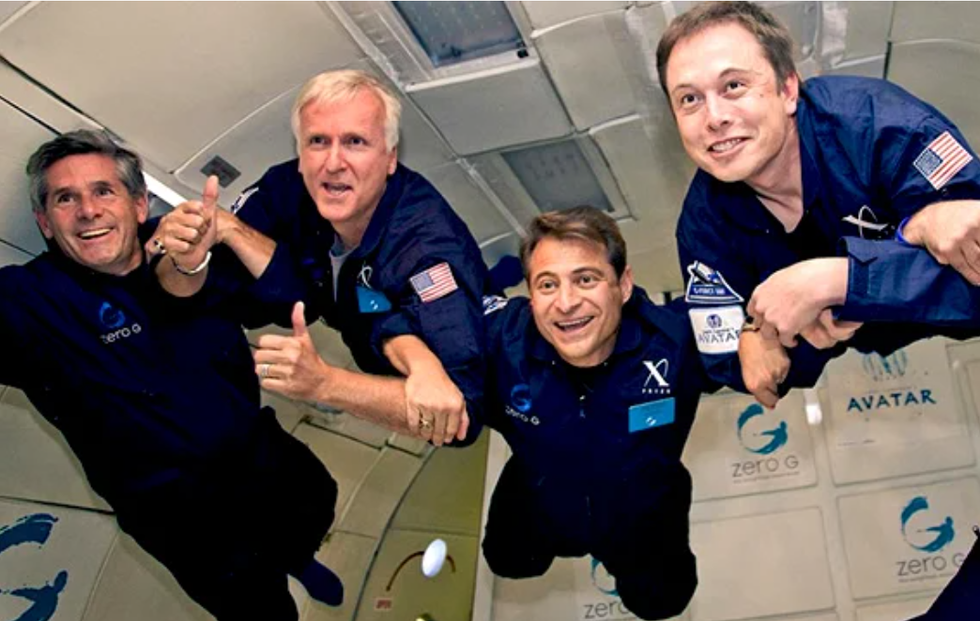 Diamandis (second from right) and Musk (far right) pictured in zero gravity together. (Diamandis.com)
As one of Fortune's World's 50 Greatest Leaders, Diamandis knows a thing or two about success and shares what he believes built Musk to where he is today.
Deep-rooted passion
​According to Diamandis, Musk doesn't enter into business ventures that he doesn't believe in. The Tesla and SpaceX CEO said he got into the car, space and solar industry because he believes that in order to make a difference, you must "create something substantially better than what came before. His abilities to stay focused, push forward through adversity and love for his craft are just some of the traits that make Musk successful, Diamandis said.
Massively Transformative Purpose
Something Diamandis says all successful ventures have in common: Massively Transformative Purpose, or a motivation to do great things. The MTP for Tesla and SolarCity, a subsidiary under Tesla that makes solar generation systems, is a transition to sustainable energy, while SpaceX's MTP is a backup biosphere to bring humanity to the cosmos. Diamandis said it is this passion and purpose that keeps all of Musk's ventures afloat.
Singular, unwavering focus
​Musk has been known to zero in on the task at hand, sleeping in his office and putting in 80-hour weeks to keep the machine well-oiled. Diamandis said the key is what is called a "flow state," a highly enjoyable state where work becomes energizing and immersive that is achieved through passion, purpose and focus. Where many people might feel burned out, Musk is energized.
First principles thinking
​Instead of a default mode of thinking, Diamandis says Musk uses first principles thinking, a mode of inquiry that "relentlessly" pursues the fundamentals of a problem. For instance, when developing new batteries, Musk continued to dig for a more affordable option than the standard and rejected that the present was the peak of performance. Musk was able to develop a battery that ran for $80 per kilowatt-hour, down from $600 per kilowatt-hour. The strategy allows people to edit out the unnecessary.
Thinking in probabilities 
Nothing is ever certain, so according to Diamandis, Musk does not think in black and white. Thinking probabilistically—weighing chances based on different outcomes—as opposed to deterministically—as in A + B = C, something that has a definitive outcome—leans on different possibilities and discoveries. It goes against the inherent train of thought but gives way to new outcomes.
Not settling for "no"/Not giving up
A "no" is a green light to go one step higher, as Diamandis says, and conviction is key. Musk expects and embraces failure, always budgeting for a few mistakes in his endeavors, even going into debt despite his missteps. If your purpose and passion are strong enough, they will drive your vision.
In summation: Mindset is key for creating a Musk-worthy career.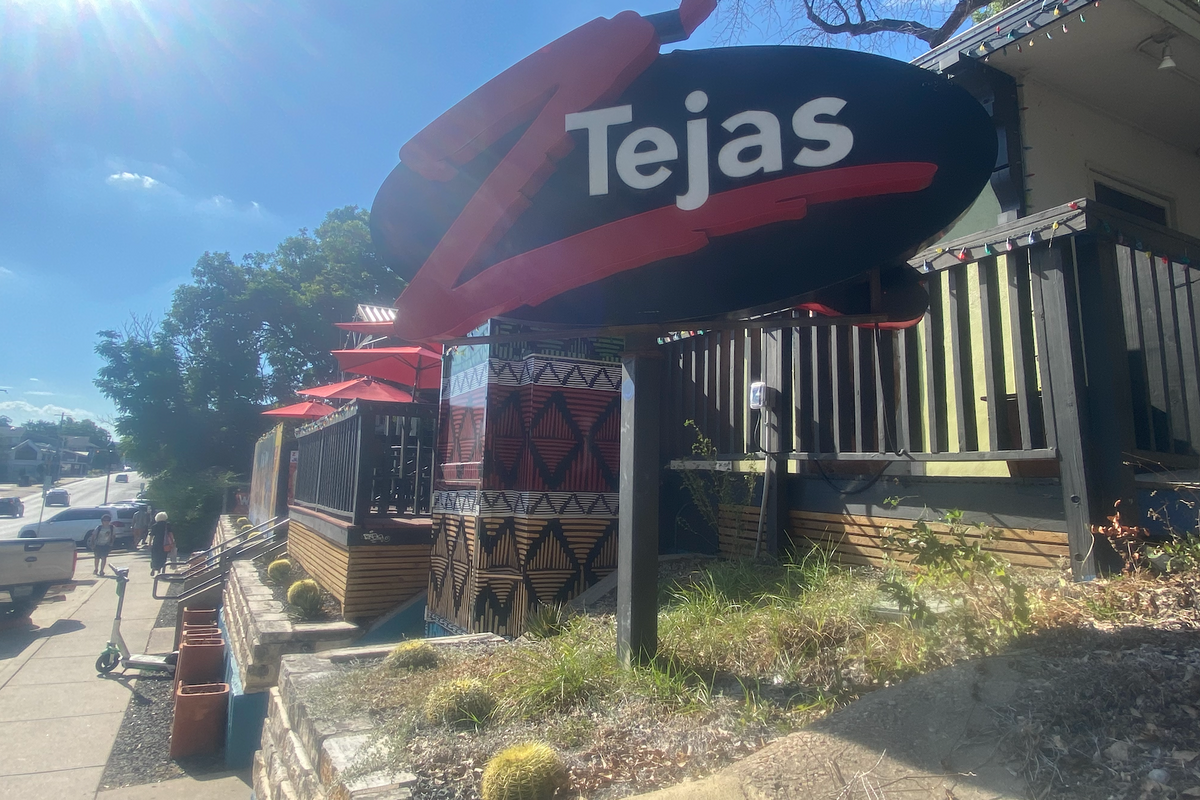 The original Z'Tejas location on West 6th Street is closing its doors after more than 30 years on the lot to make way for new development.
Z'Tejas owner Randy Cohen told Austonia the restaurant will be open at least through the end of 2022, possibly through March 2023.
Cohen said the owners—Larry McGuire of McGuire Moorman Lambert Hospitality—of the land have something new planned, though he's not exactly sure what. Additionally, Cohen said maintenance costs for the old building were becoming prohibitively expensive.
"I think the people who own the dirt will tear it all down and build condos or some other development," Cohen said. "I mean, it's a 60-year-old building, Z'Tejas has been here for 33 years and before that, it was something else. So it's just progress, that's all."
The restaurant isn't going away though—Cohen said Z'Tejas is already looking for a new spot in the downtown area to move into. Z'Tejas also has a location in Avery Ranch, another in the works for Kyle and two in Arizona.
"We have all our ducks in a row right now and the management team is all rowing in the right direction," Cohen said. "We're just excited, we're excited to build this iconic brand back."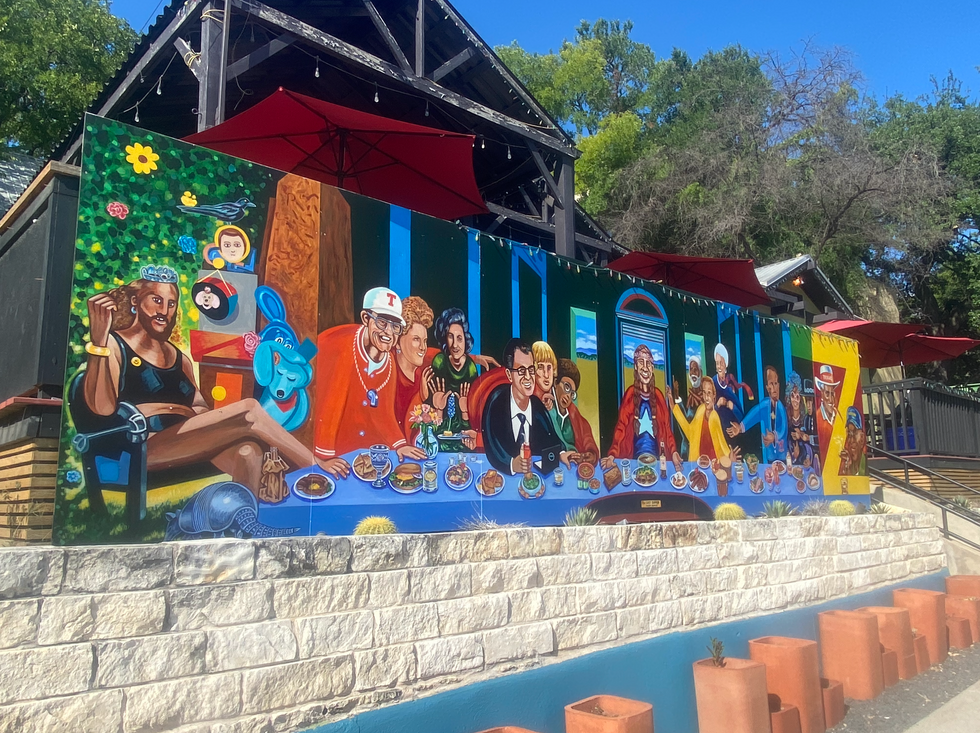 (Laura Figi/Austonia)
Once he finds a new place, Cohen plans to bring along its mural, "The Last Zupper," which features Willie Nelson, Matthew McConaughey and Barbara Jordan. Cohen also plans for the adjoining ghost kitchen, Woo Woo Burgers, to follow to the new downtown location.

"We're still booking events through the end of December," Cohen said. "Come 'Z' me at Z'Tejas, we'd love to see you before we're gone."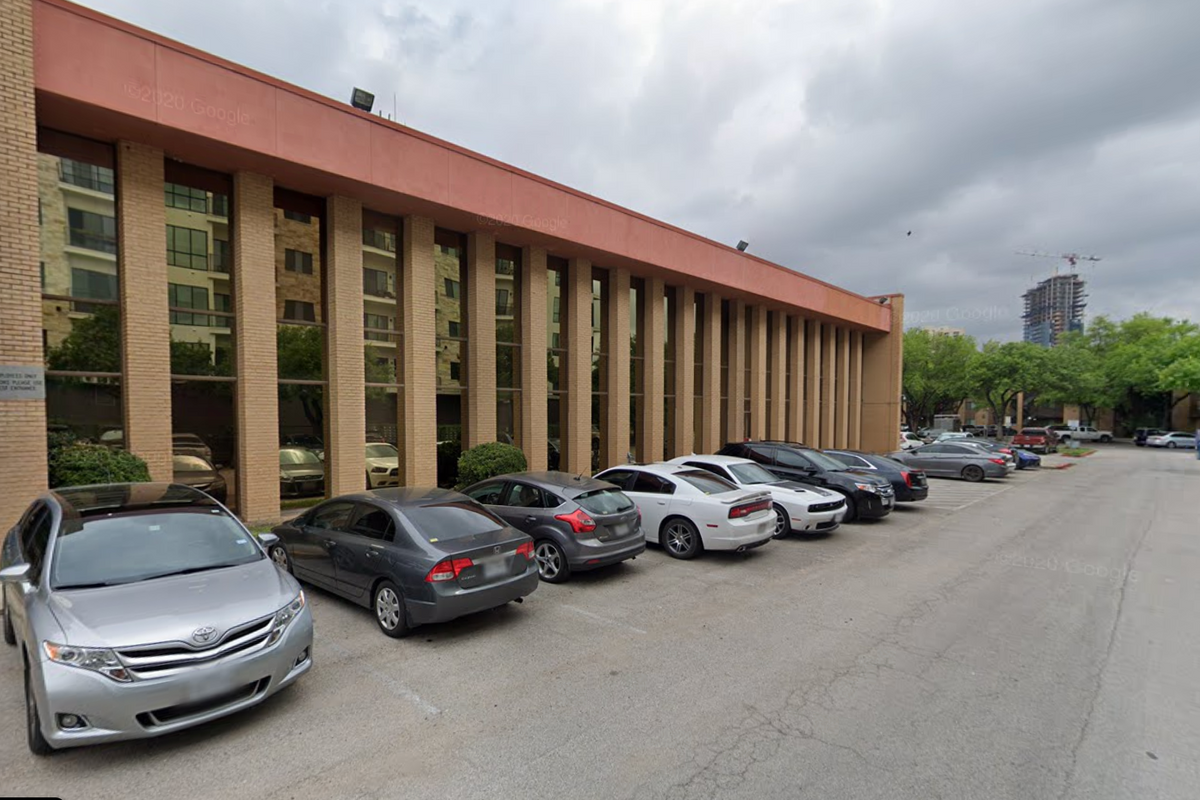 Two towers could be coming just south of the Austin American-Statesman's former headquarters in the South Central Waterfront district.
According to city filings, the proposed planned unit development agreement is set for 200 East Riverside Drive, an area Project Connect's Blue Line is slated to pass by someday.
Carrying this out involves removing the existing building, which is a state office complex and surface parking.
The new towers in place would reach just over 400 feet at their maximum and include office space and space for retail on the ground level. The mix of office and retail is a trend that's been cropping up in downtown sites like the Perennial and the Meta tower.
The proposal on a plot of about four acres aims to incorporate green infrastructure and create a lively environment for pedestrians. It'd also be adjacent to the 118-acres of the South Central Waterfront Initiative, which is aimed at enhancing connections to and along the waterfront over the next couple of decades.
The filing lists architects STG Design, a group involved with work on the sailboat-like Google tower.