Get connected with our daily update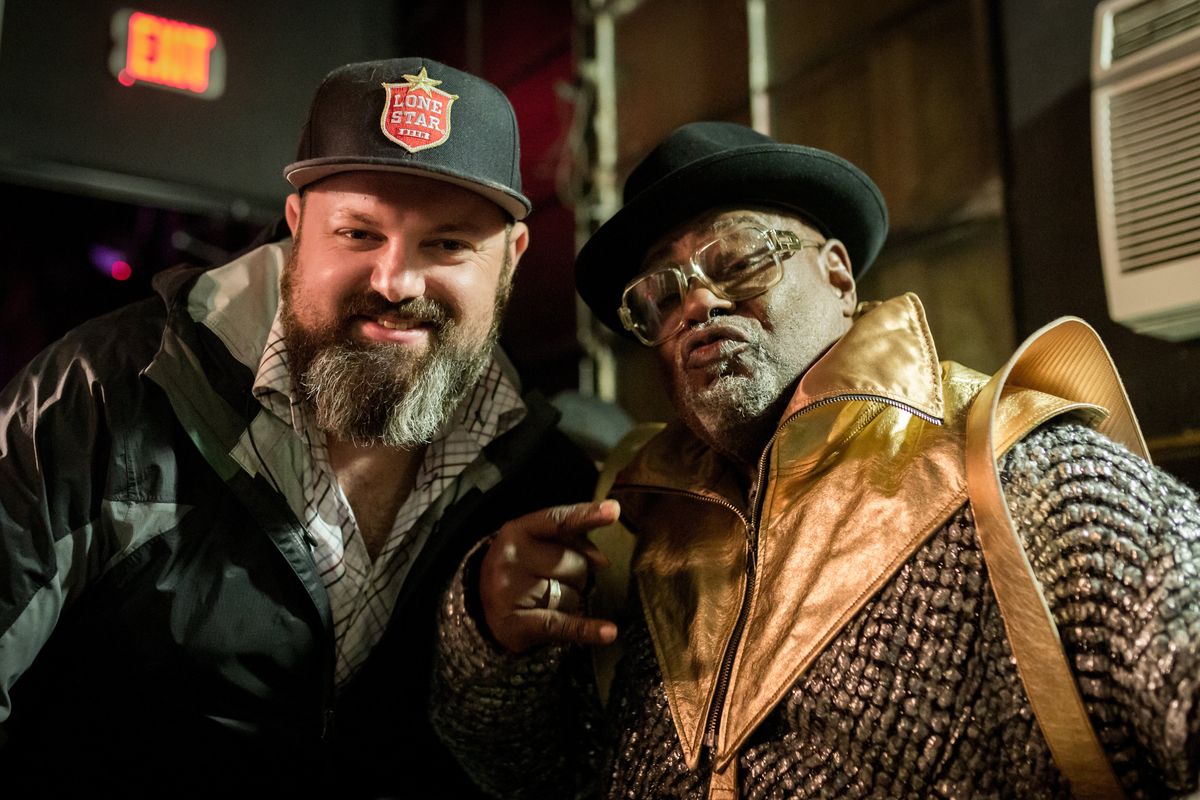 (Rob Hein)
Four weeks ago, with live music venues throughout Austin well into the grip of financial hardship from closure due to the COVID-19 pandemic, Stephen Sternschein didn't see much cause for optimism.
---
The co-owner of the Empire Control Room & Garage and The Parish was facing the same rent and utility costs—estimated at $40,000 per month for most clubs—as his peers, with no prospect of being able to restart his businesses anytime soon. And he knew other owners around Austin were starting to dig deep into their savings to pay their bills and hold off on possibly deciding to close for good.
Something big had to be done to save independent clubs in Austin and around the country.
And so, with a consortium of fellow owners and promoters around the country, the one-time entertainment attorney made dozens of calls and organized online meetings to help form the National Independent Venue Association.
That group has taken up lobbying efforts to push for federal aid for more than 1,300 member clubs, and expects to see action taken in Congress this week that could deliver a much-needed win.
"I choose be optimistic and believe we are going to have our sunny day, and that it's going to happen soon," he said. "I can't read any tea leaves and say that tomorrow we're going to be open, but four weeks ago I just thought that we really need some piece of good news to look forward."
The association has garnered attention quickly, with press outlets like Rolling Stone and the New York Times laying out the case for why music venues that are historically thin-margined even in good economic times face such a precarious future.
The packed-in, sweaty social dynamics of live concerts make them an unappealing prospect during a time of quarantine and social distancing. Plus there's the wrinkle that the live acts needed to draw audiences into clubs aren't in a hurry to get back in front of crowds of people who could be virus carriers.
"What we're struggling with is [figuring out]—what is the right moment to reopen? In terms of how long we'll be stuck financially, it's definitely going to be through the end of this year, if not through the end of next year," Sternschein said.
"It almost doesn't matter when we open our doors because for a period of time of at least six months we're not going to be in a position to make money, and will probably lose a bunch of money. People want to come back and party but they're not going to do it now and feel safe."
That upside-down business model means venues will need financial lifelines to stay afloat and have any chance to reopen.
There is some cause for optimism for Austin venues. City leaders are examining how much of the $170.8 million available from the federal Coronavirus Aid, Relief, and Economic Security (CARES) Act could be used to assist those businesses. Earlier this month the Red River Cultural District proposed that $2 million per month of closure would be needed to preserve the 54 small businesses that have been identified as primarily live music venues by the Music Venue Alliance of Austin.
NIVA estimates slow action or lack of large-scale relief could cause up to 90% of its member venues to close in the coming year.
Those dire prospects make possible votes in Congress this week crucial. Sternschein, who has led fundraising efforts for the group that helped to hire a lobbying firm, has spent his time engaging with major brands to begin building long-term support for venues in a post-pandemic economy.
He said prospects for federal financial aid in the Democrat-controlled U.S. House of Representatives has never been a concern, and that a letter of support from Sen. John Cornyn filed late last week gives a needed boost for a vote in the Republican-majority Senate.
"I'm going to frame that [letter] and put it on my wall," he said. "It represents the biggest group effort I've ever been a part of. It's so incredible because we went from nobody knowing who we were as independent venues … even eight weeks go no one in politics outside of Austin knew about this part of music other than big festivals like Coachella. Nobody would have had one word to say about independent venues. Today, we have a majority of the House and Senate supporting initiatives we've brought to them in the past few weeks."
Much is still to be decided, but the possible combination of assistance at the federal and city levels would provide some needed financial cover for Austin venues that are crucial to the city's reputation as the Live Music Capital of the World.
So far the most high-profile music spot to close during the pandemic is the Shady Grove restaurant on Barton Springs Road. Over the weekend the owners of dance club Plush, which was a prominent space for live acts during South By Southwest, announced the club will not reopen, creating the first pandemic-related vacancy among the cluster of music venues in the Red River Cultural District.
Cody Cowan, executive director of the RRCD, said many owners are "holding their breath underwater," tapping into their personal savings and trying to wait out the closures due to the coronavirus. While he continues to push for local relief at city hall, Cowan said NIVA's work gives hope to venues around the country.
"We're in the game, and it seems like the level of camaraderie that's happened nationwide is inspiring," he said. "Steve represents the creative hunger we have in our community. Many folks are pretty invisible but it's the handful of people like Steve who have this relentless drive for innovation and sustainability who have allowed us to come together and evolve past our previous tribalism."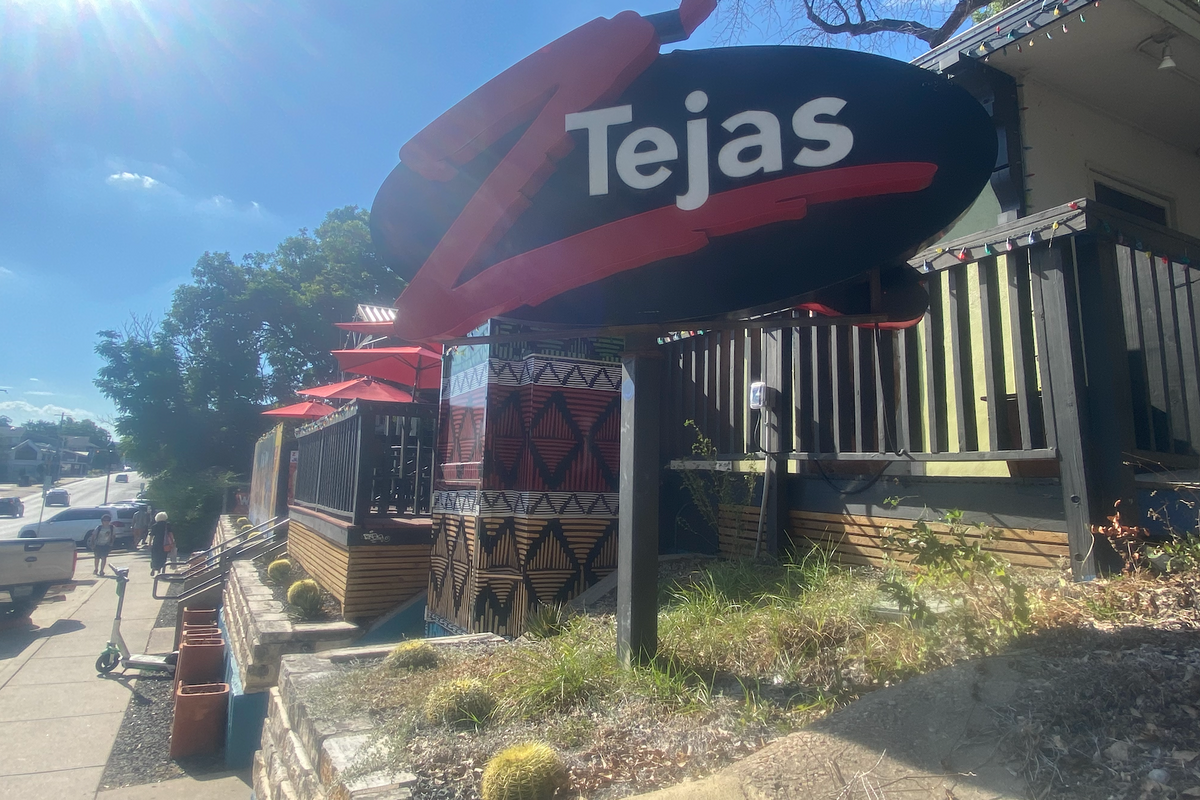 The original Z'Tejas location on West 6th Street is closing its doors after more than 30 years on the lot to make way for new development.
Z'Tejas owner Randy Cohen told Austonia the restaurant will be open at least through the end of 2022, possibly through March 2023.
Cohen said the owners—Larry McGuire of McGuire Moorman Lambert Hospitality—of the land have something new planned, though he's not exactly sure what. Additionally, Cohen said maintenance costs for the old building were becoming prohibitively expensive.
"I think the people who own the dirt will tear it all down and build condos or some other development," Cohen said. "I mean, it's a 60-year-old building, Z'Tejas has been here for 33 years and before that, it was something else. So it's just progress, that's all."
The restaurant isn't going away though—Cohen said Z'Tejas is already looking for a new spot in the downtown area to move into. Z'Tejas also has a location in Avery Ranch, another in the works for Kyle and two in Arizona.
"We have all our ducks in a row right now and the management team is all rowing in the right direction," Cohen said. "We're just excited, we're excited to build this iconic brand back."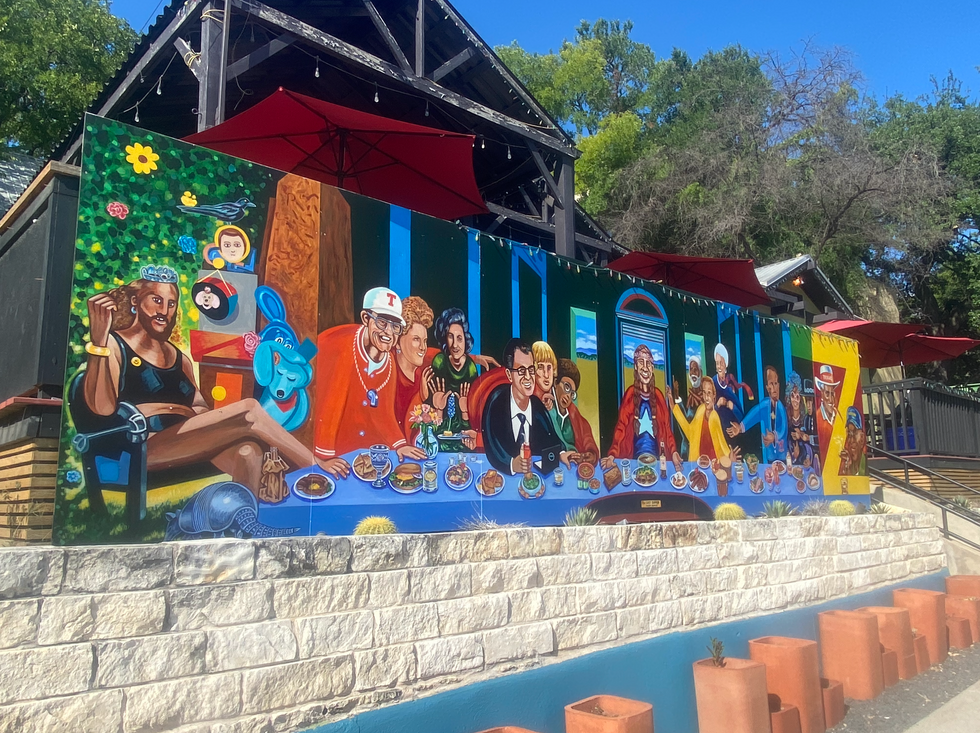 (Laura Figi/Austonia)
Once he finds a new place, Cohen plans to bring along its mural, "The Last Zupper," which features Willie Nelson, Matthew McConaughey and Barbara Jordan. Cohen also plans for the adjoining ghost kitchen, Woo Woo Burgers, to follow to the new downtown location.

"We're still booking events through the end of December," Cohen said. "Come 'Z' me at Z'Tejas, we'd love to see you before we're gone."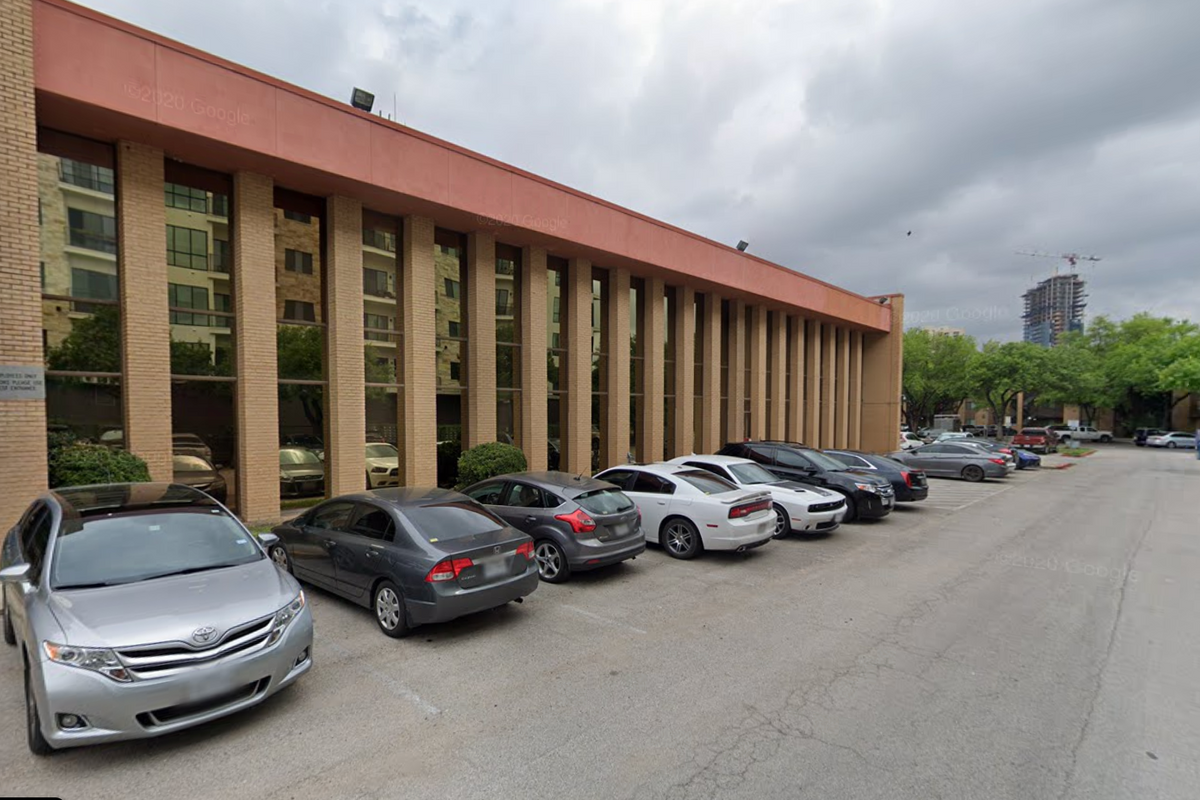 Two towers could be coming just south of the Austin American-Statesman's former headquarters in the South Central Waterfront district.
According to city filings, the proposed planned unit development agreement is set for 200 East Riverside Drive, an area Project Connect's Blue Line is slated to pass by someday.
Carrying this out involves removing the existing building, which is a state office complex and surface parking.
The new towers in place would reach just over 400 feet at their maximum and include office space and space for retail on the ground level. The mix of office and retail is a trend that's been cropping up in downtown sites like the Perennial and the Meta tower.
The proposal on a plot of about four acres aims to incorporate green infrastructure and create a lively environment for pedestrians. It'd also be adjacent to the 118-acres of the South Central Waterfront Initiative, which is aimed at enhancing connections to and along the waterfront over the next couple of decades.
The filing lists architects STG Design, a group involved with work on the sailboat-like Google tower.