Get connected with our daily update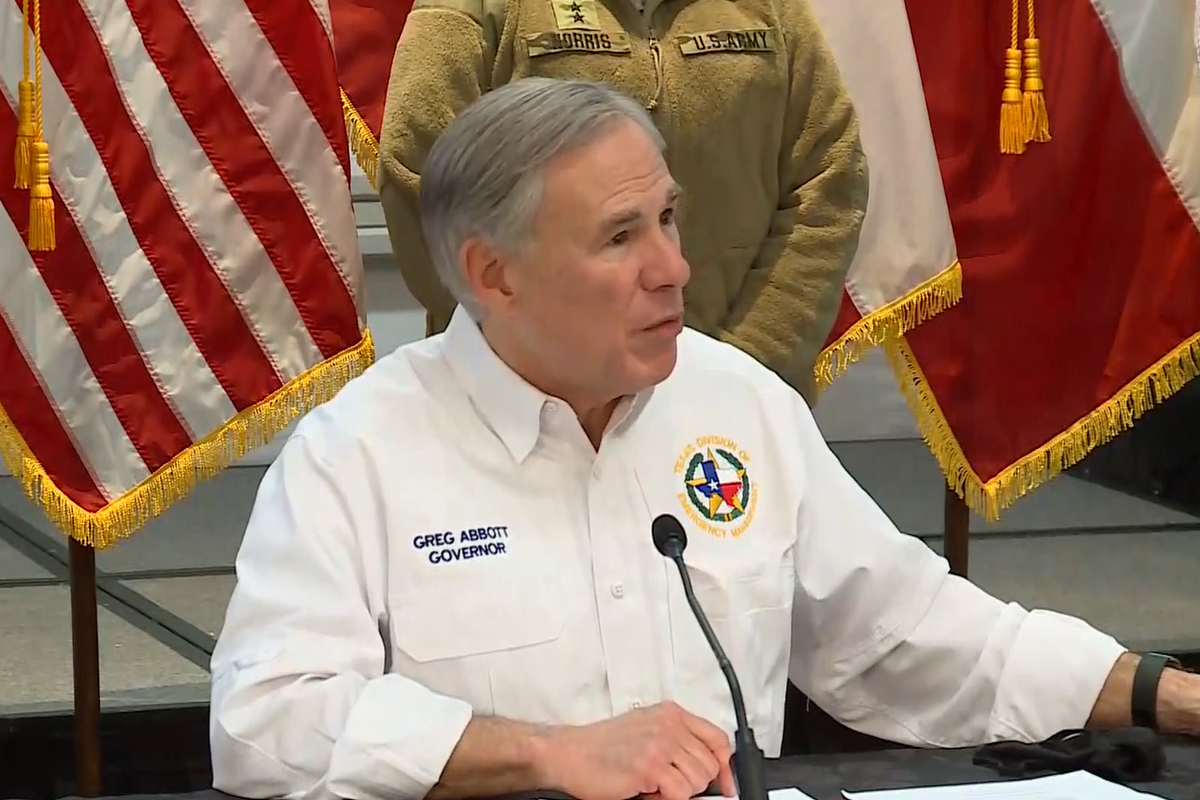 Days before Texans lost power, the Electric Reliability Council of Texas assured state leaders that they were "ready for the cold temperatures coming our way," Gov. Greg Abbott said during a press conference to discuss statewide response to the aftermath of the winter storm. However, negligence and ill-preparedness on behalf of ERCOT left millions in the dark for days, not knowing when—or if—it would return, and the governor is taking action.
---
As electricity restoration has reached nearly 100%, ERCOT, which maintains about 90% of the state's electric grid, is no longer mandating controlled outages and those still left without power are likely facing a local issue, like a downed power line.
Abbott said the state received a notice and an assessment from ERCOT explicitly stating power plants were winterized properly and there would definitely be enough power to match the storm. Abbott said ERCOT's failure to meet demands is what triggered his order to launch an investigation on the nonprofit.
"ERCOT fell short on all ... promises they made, which is exactly why I have ordered the state legislature to investigate exactly why ERCOT fell short here and to make sure this never happens again," Abbott said. "We know that you folks at home have faced struggles by going without power. We want to make sure that whatever happened in ERCOT falling short never happens again."
After five days of Austinites and other Texans alike struggling to meet basic needs—electricity, water, food and heat—Abbott laid out a recovery plan to get the state back on its feet.
With millions of dollars in projected damage, Abbott said President Joe Biden told him he would approve the major disaster declaration the state submitted last night. Once the declaration is approved, it will allow Texans to request funding to help cover damages not covered by private insurance from the Federal Emergency Management Agency.
"We cannot emphasize this enough about homeowners and renters being prepared to deal with the consequences of busted water pipes," Abbott said. "The major disaster declaration, when approved by the Biden administration, will assist this process."
Abbott encouraged homeowners to get in touch with insurance providers as soon as possible to mitigate damage. The city plans to launch a damage survey tool so residents can report issues.
Abbott said 10,000-20,000 electric restorations are made each hour; from 4.5 million down to about 165,000 homes still without power across the state, the biggest problems Texas now faces are restoring water, repairing damages and getting residents access to food.
Now with more than 14 million Texans affected by the water crisis, Abbott said the state has partnered with mobile testing labs and testing labs in Arkansas to tackle water purity. Since plumbers are in very high demand, the Texas Board of Plumbing Examiners is coordinating with out-of-state agencies to bring more plumbers to the state.
"There will be great demand for plumbers today, tomorrow, this weekend and in the coming days," Abbott said. "We want to make sure that we do everything we possibly can to help you gain access to the plumbers that you need to solve your plumbing and leakage problems."
Food and water are still being delivered to Texas and has so far received more than 1.7 million bottles of water. An additional 331 warming centers have opened, ambulances are being imported in-state and Abbott said with roads improving, resources like gasoline and food will start to be delivered much quicker.
"We brought in all of these additional resources to make sure that the turnaround will be quicker," Abbott said. "I want to reassure you, that we're using every single tool at our disposal to make sure that your needs are going to be met."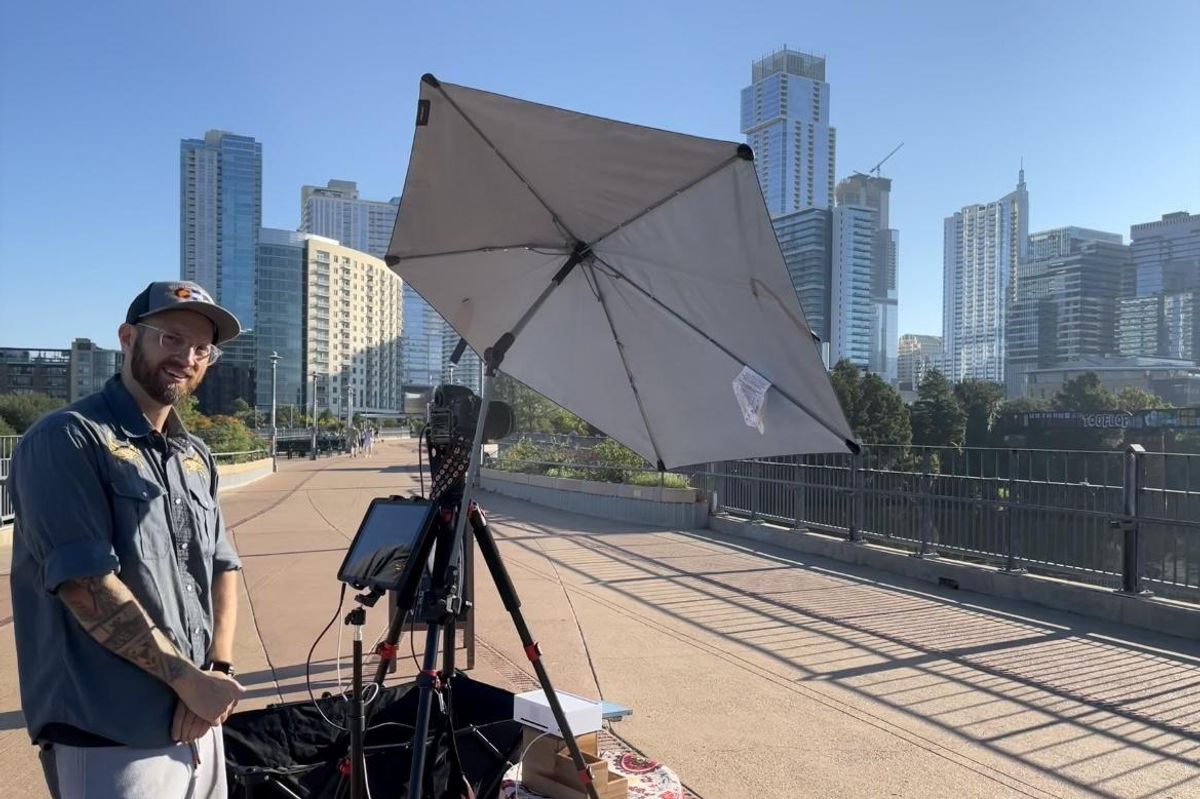 Nicklaus Pereksta says he loves photographing enthusiastic people, and it's why his latest gig offering pictures to people out on Lady Bird Lake's hike and bike trail is going smoothly. He sets up his gear on the Pfluger pedestrian bridge and puts out a sign: Photos, $10.
"Overwhelmingly, this has been a really positive experience," Pereksta said. "I get excited when I wake up in the morning and I can't wait to go to work."
Bikers and joggers are excited about it too. On the pedestrian bridge leading to downtown Thursday morning, a man on an e-bike rode up and posed, wanting more photos.
"I posted the last pictures on Instagram and people loved it. They asked, 'where is this guy?'" the biker told Pereksta. Bashfully, Pereksta, who also photographs landscapes and at weddings and other events, said he was happy to hear that.
Pereksta started these photos about a month ago, after the strenuous runs required in his valet job started causing pain in his legs. And though he has a passion for photography, he wasn't so sure when he started working independently if it would work out.
He felt uncertain about the demand for it and was also worried about having lots of expensive equipment out in the open.
"Then like the first day was nothing but high praise and people are like, this is so awesome. This is great. I've never seen anything like this before. I was like, Wow, this was really good, like positive turnout. So I got encouraged."
Now, he wants to expand and is thinking of contacting the Mueller Farmers Market about how to become a vendor. Still, he'll carry a connection to photographing on the bridge since the word bridge is related to his last name.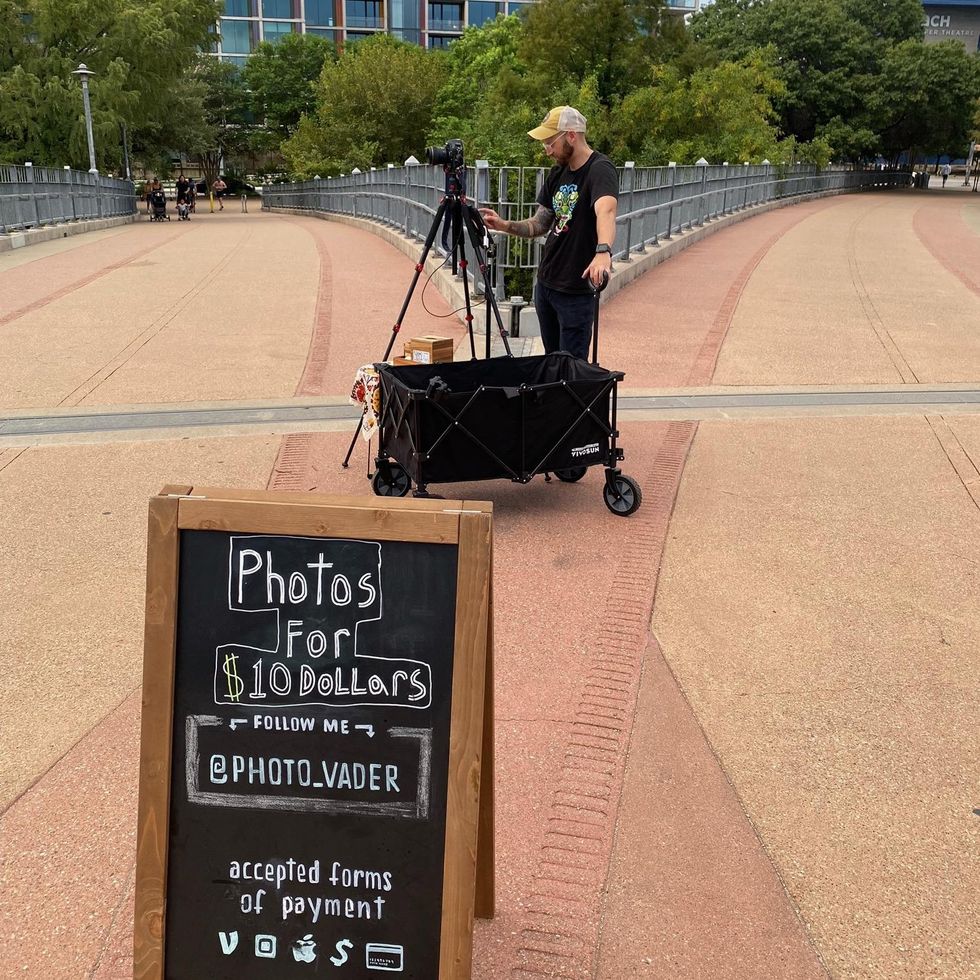 (Dewey C.)
"It's a name my great, great, great grandfather came up with when he was marrying somebody. It's actually quite a romantic name. It means a joining of two bridges," Pereksta said. "So, I thought it was ironic that I'm set up on a bridge. I'm kind of representing my last name right now."
Austonia talked to Pereksta about life in Austin, where he's lived for eight years after living in Boston doing band photography.
What was your first experience with Austin?
I came here to visit some friends and they took me to Barbarella. So we went to Barbarella and I was like, 'wow, this place is great.' And then the restaurants and the food and going to Barton Springs. I was like, 'this is amazing.' Because there's nothing like that in Boston. If you want to go to a natural spring, you got to go to New Hampshire. There's no pools in the city at all. So there's lots of swimming out here.
What do you like best about Austin?
You go to any little quiet bar and there's a band playing that should be like onstage for a sold out show. Yeah, they're playing to 10 people, right? Like, one of the best bands ever and they're playing for 10 people, right? And just little magic moments like that are pretty fun. You just run into little random weird things.
What do you think makes Austin different from other places?
There's no fall.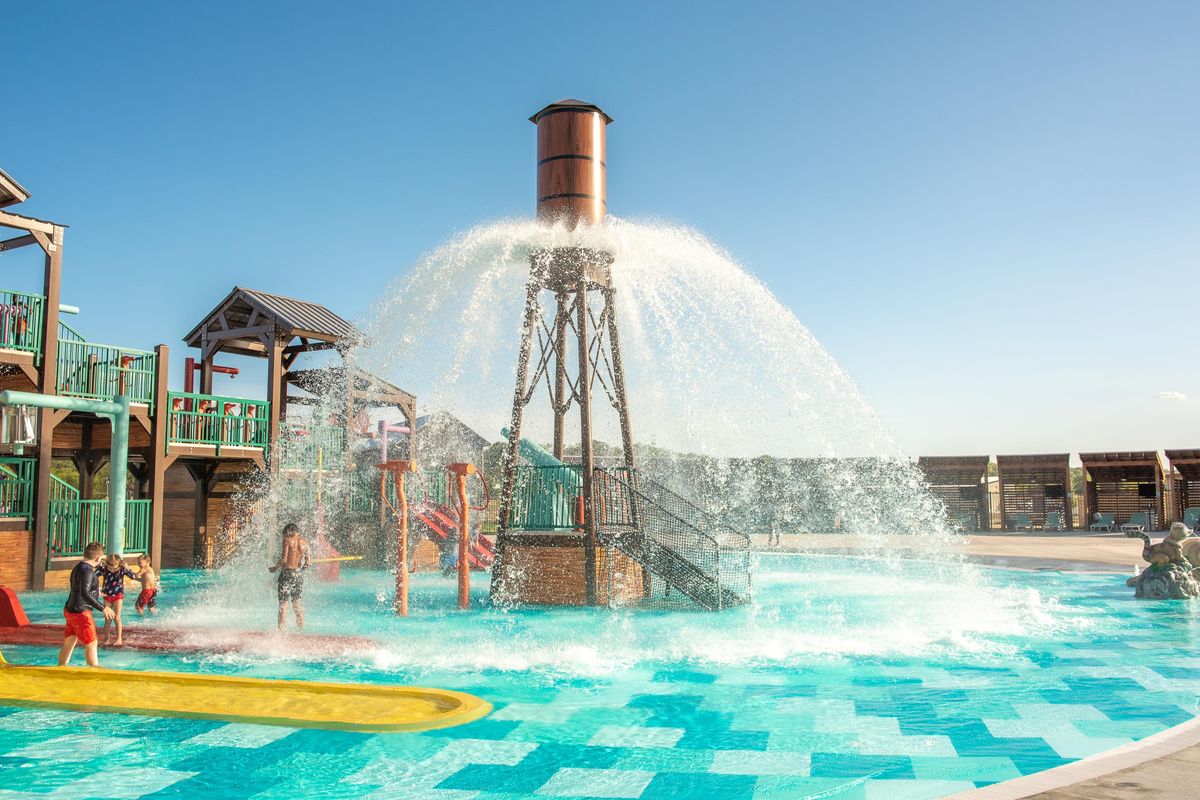 Camp Fimfo Waco
Camp Fimfo Waco, a brand new camping resort, is kicking off football and fall camping season in style! With top-notch amenities, premium accommodations, and 10 weekends of fall fun, there's no better place to have a fall camping getaway, especially if you're a Baylor football fan!
Fall promises to be a one-of-a-kind camping experience. From Sept. 16 to Nov. 24, weekends will be packed with fall-themed activities, including special Halloween weekends in October. Campers can enjoy activities like fall crafts, campground trick-or-treating, costume contests, site decorating, outdoor movie nights, and more!