Get connected with our daily update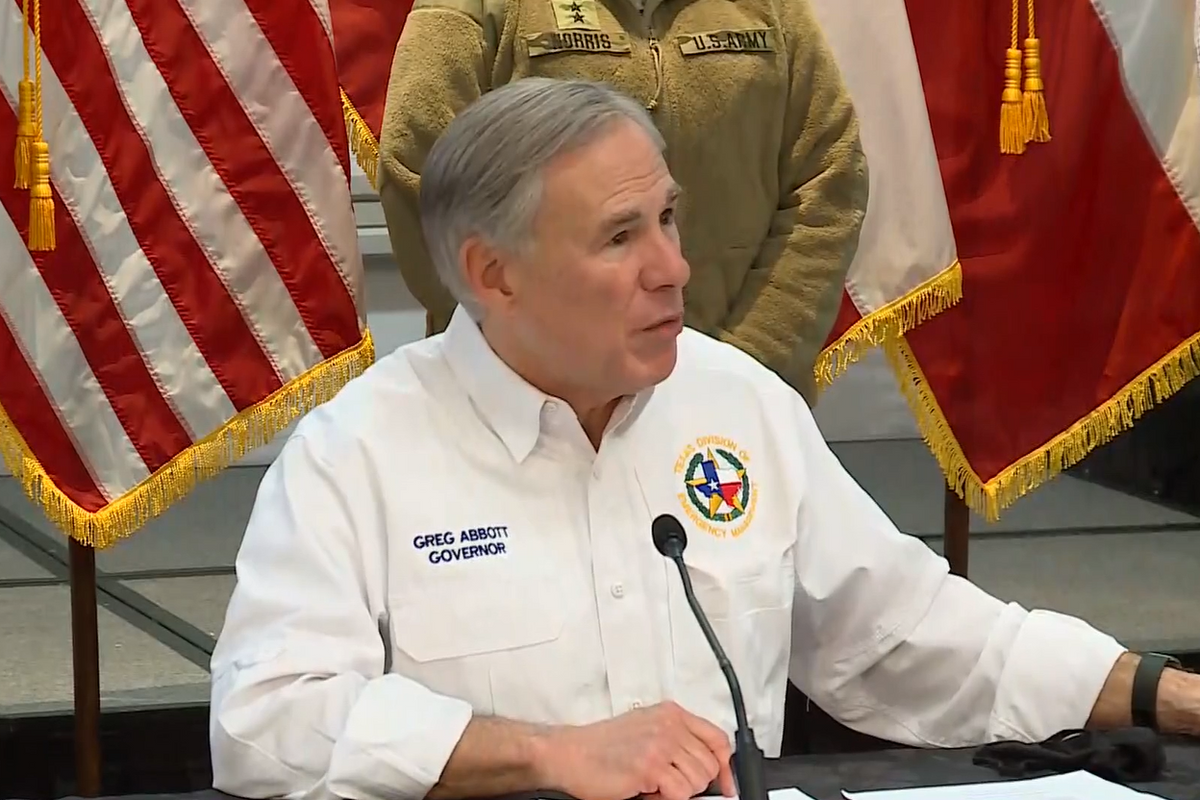 Days before Texans lost power, the Electric Reliability Council of Texas assured state leaders that they were "ready for the cold temperatures coming our way," Gov. Greg Abbott said during a press conference to discuss statewide response to the aftermath of the winter storm. However, negligence and ill-preparedness on behalf of ERCOT left millions in the dark for days, not knowing when—or if—it would return, and the governor is taking action.
---
As electricity restoration has reached nearly 100%, ERCOT, which maintains about 90% of the state's electric grid, is no longer mandating controlled outages and those still left without power are likely facing a local issue, like a downed power line.
Abbott said the state received a notice and an assessment from ERCOT explicitly stating power plants were winterized properly and there would definitely be enough power to match the storm. Abbott said ERCOT's failure to meet demands is what triggered his order to launch an investigation on the nonprofit.
"ERCOT fell short on all ... promises they made, which is exactly why I have ordered the state legislature to investigate exactly why ERCOT fell short here and to make sure this never happens again," Abbott said. "We know that you folks at home have faced struggles by going without power. We want to make sure that whatever happened in ERCOT falling short never happens again."
After five days of Austinites and other Texans alike struggling to meet basic needs—electricity, water, food and heat—Abbott laid out a recovery plan to get the state back on its feet.
With millions of dollars in projected damage, Abbott said President Joe Biden told him he would approve the major disaster declaration the state submitted last night. Once the declaration is approved, it will allow Texans to request funding to help cover damages not covered by private insurance from the Federal Emergency Management Agency.
"We cannot emphasize this enough about homeowners and renters being prepared to deal with the consequences of busted water pipes," Abbott said. "The major disaster declaration, when approved by the Biden administration, will assist this process."
Abbott encouraged homeowners to get in touch with insurance providers as soon as possible to mitigate damage. The city plans to launch a damage survey tool so residents can report issues.
Abbott said 10,000-20,000 electric restorations are made each hour; from 4.5 million down to about 165,000 homes still without power across the state, the biggest problems Texas now faces are restoring water, repairing damages and getting residents access to food.
Now with more than 14 million Texans affected by the water crisis, Abbott said the state has partnered with mobile testing labs and testing labs in Arkansas to tackle water purity. Since plumbers are in very high demand, the Texas Board of Plumbing Examiners is coordinating with out-of-state agencies to bring more plumbers to the state.
"There will be great demand for plumbers today, tomorrow, this weekend and in the coming days," Abbott said. "We want to make sure that we do everything we possibly can to help you gain access to the plumbers that you need to solve your plumbing and leakage problems."
Food and water are still being delivered to Texas and has so far received more than 1.7 million bottles of water. An additional 331 warming centers have opened, ambulances are being imported in-state and Abbott said with roads improving, resources like gasoline and food will start to be delivered much quicker.
"We brought in all of these additional resources to make sure that the turnaround will be quicker," Abbott said. "I want to reassure you, that we're using every single tool at our disposal to make sure that your needs are going to be met."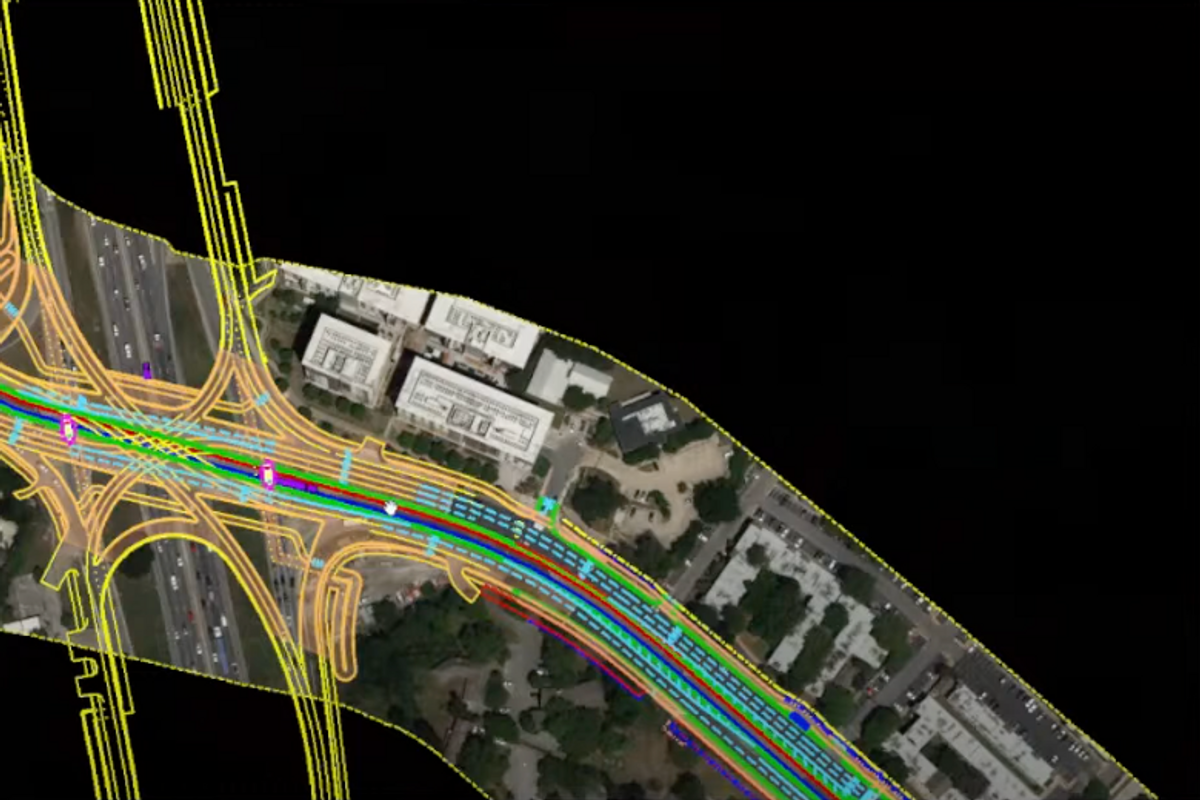 Designs for stations along Project Connect's Blue Line were presented this week, giving a detailed look at what part of the rail system extending from downtown to the airport could look like.
The planned stations that have gotten the latest focus include Waterfront, Travis Heights and Lakeshore stations past Lady Bird Lake.
At the Waterfront station, the preliminary design aims to prevent visual obstructions and save on costs. This is accomplished by a transit guideway that will lower from the bridge to a level station.
Heading onto East Riverside Drive, the light rail faces a curve requiring a slow down to about 10 miles per hour.
The Travis Heights station could involve relocating a pedestrian crosswalk zone at Alameda Drive to Blunn Creek. Since light rails can't effectively operate on a steep grade, this allows the transit guideway to avoid that.
From there, the rail will extend to the Norwood Park area, and though it will reach along the right-of-way zone, the park will be able to remain open.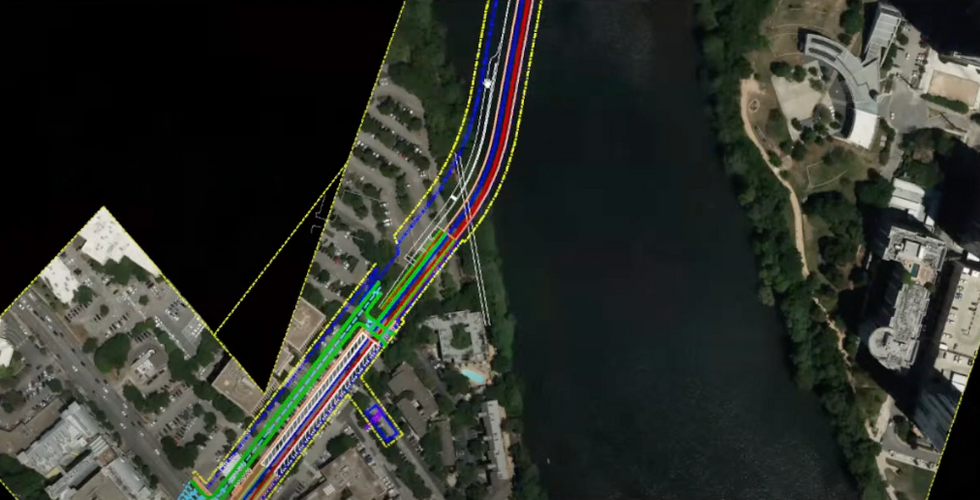 A view of the Blue Line by Lady Bird Lake. (Project Connect)
The line involves some coordination with the Texas Department of Transportation. That's because the department is working on an intersection that will have to be built before the phasing of the section of the Blue Line involving an I-35 crossing.
When it comes to the safety of cyclists and walkers, design ideas include a pedestrian hybrid beacon by East Bouldin Creek that would provide a protected signal to cross. And for the intersection TxDOT is carrying out, Project Connect is working with them on pedestrian access across the intersection. It could involve shared use paths along the street and crossings beneath it.
This summer, the public can expect 30% of design and cost estimates to be released. Though the project was $7.1 billion when voters approved it in November 2020, the latest estimates factoring in inflation and supply chain constraints show it could ultimately be upwards of $10 billion.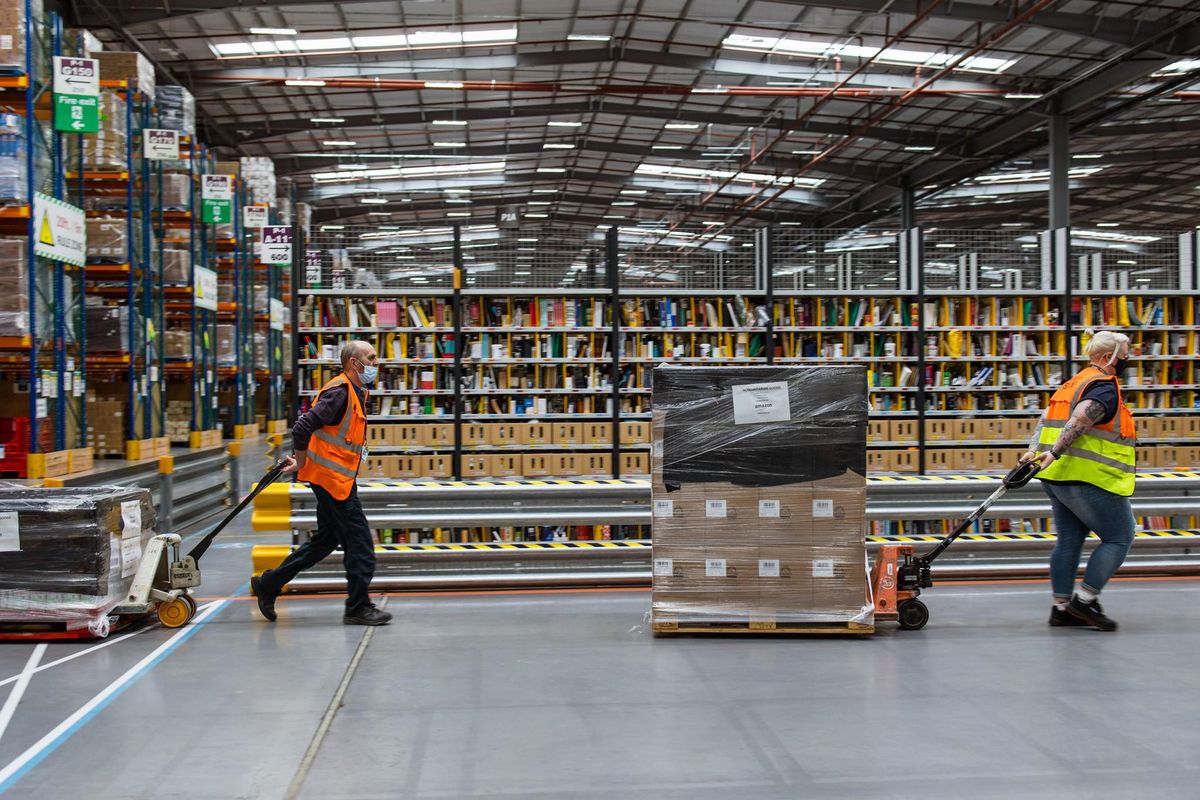 Plans for an Amazon warehouse in Round Rock—a $250 million project slated to be a large distribution center—are on hold.
This comes just after the tech giant had its worst financial quarter in seven years.
The details:
Late last year, it announced an expansion at the Domain adding 2,000 more corporate and tech jobs.
Amazon still owns the site in Round Rock. Plans for it are unclear.
Early this week, the Wall Street Journal reported that Amazon is aiming to scrap warehouse space as it faces a slowdown in its e-commerce operations.
Part of that effort involves exploring the possibility of ending or renegotiating leases with outside warehouse owners. Another aspect is a plan to sublease warehouse space.
"It allows us to relieve the financial obligations associated with an existing building that no longer meets our needs," an Amazon spokeswoman told the Wall Street Journal. "Subleasing is something many established corporations do to help manage their real estate portfolio."