Get connected with our daily update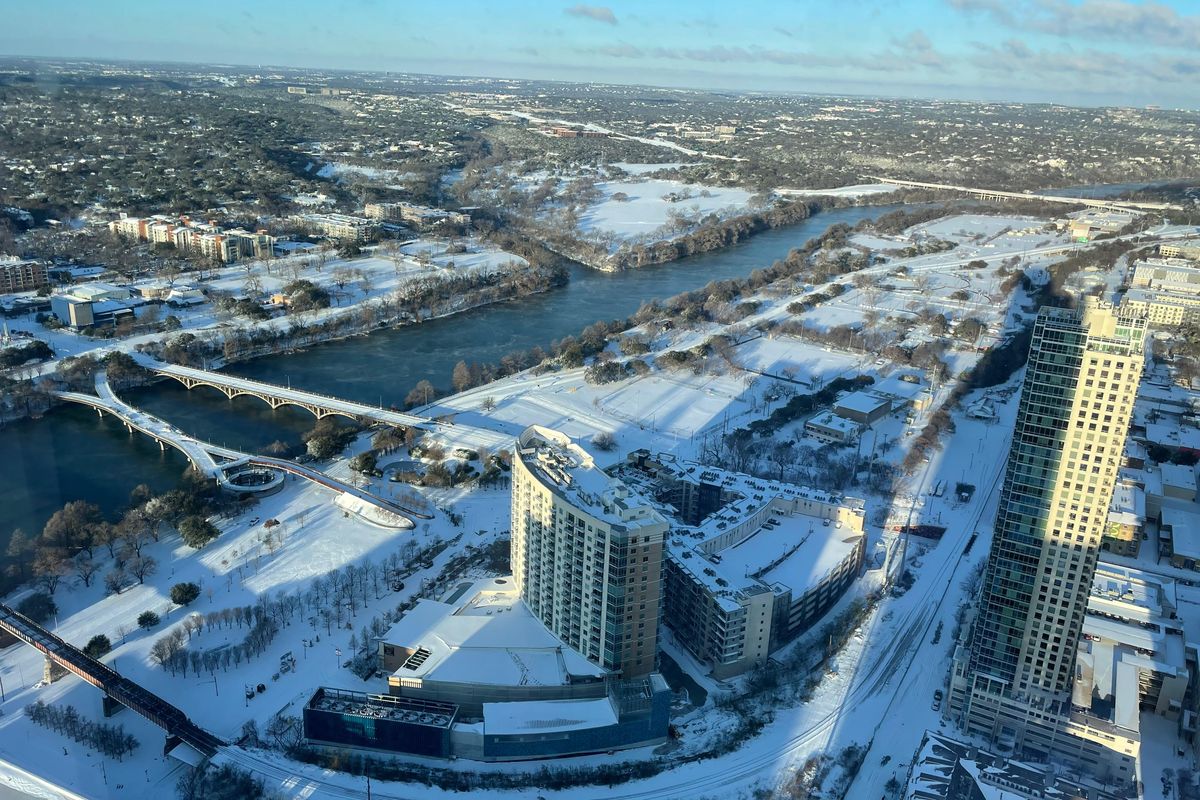 (Kyndel Bennett)
Warmer weather is needed to bring electricity back to hundreds of thousands of Austinites—and millions of residents statewide, Electric Reliability Council of Texas officials said Wednesday. But they couldn't provide an estimate of when power might be restored.
"While it's still cold today, we are seeing warming coming," ERCOT CEO Bill Magness said during a media call.
According to the National Weather Service forecast, the Austin area will see milder temperatures—a high of 42 on Friday and 54 on Saturday—in the coming days.
---
Rising temperatures will help restore energy generation in multiple ways, such as by allowing natural gas wells to unfreeze, easing driving conditions for fuel transport and allowing crews to access generators that were taken out of service by the winter storm. It will also lessen demand for electricity.
"Getting those resources back on the grid is the central solution to getting those people their power back," Magness said.
As generators return to service and the weather warms, ERCOT officials expect to be able to restore power to consumers in a rolling manner, with outages lasting 30 minutes to an hour.
"I think that's the best case (scenario)," Senior Director of System Operations Dan Woodfin said, but he added that it is unlikely to happen by later today or tomorrow.
Officials acknowledged the severity of the situation—which has left millions of Texans without power for going on three days and led to water outages and other crises—but said they stand by the decision to cut power.
"The fundamental decision that was made in the middle of the night, 1 a.m. on Monday, to have the outages imposed was a wise decision by the operators that we have here," Magness said. ERCOT instructed power companies, such as Austin Energy, to "shed load"—or impose outages—on a certain number of customers to avoid a "catastrophic blackout."
If operators had not cut power, ERCOT officials said the situation would be even more dire than it already is. In the case of a grid collapse, which can occur if demand outpaces supply, it could take months—or "even longer—to restore power, Magness said.
Although ERCOT was importing power from its "limited ties" to other power grids, including two in the eastern part of the U.S. and two in Mexico, those regions are now facing cold weather emergencies themselves, Woodfin explained.
ERCOT reported Tuesday morning that it had restored power to hundreds of thousands of Texas households overnight. But many of those households may have lost power soon after as demand increased during waking hours and imported power sources were impacted by concurrent weather crises.
Texas Gov. Greg Abbott announced Tuesday that ERCOT reform will be an emergency item this legislative session and later said that he thinks the entity's leadership should resign.
"The assessment of how we did is something that can be done after we get the power back on," Magness said in response.
Help us find our editor!
Austonia, a for-profit Austin digital media company, is looking for the right person for a new position as newsletter editor.
Are you an innovator who wants to work exclusively in digital media and push the boundaries? Do you have 3+ years in digital, broadcast, print or agency work? This could be the opportunity for you.
In two years we've created a place in the Austin media landscape, and we're looking for people who can move us toward the front.
AM email newsletter, 22,500+ daily subscribers
Austonia.com, reaching 250,000+ users/month
Social media, 50,000+ followers
Success in this role is based on skills: an excellent writer, editor, visual communicator and storyteller who builds compelling stories with digital and classic elements, who can recruit and mentor contributors in doing the same.
Austin is the most interesting city in the world, and we want to cover it that way. The people, issues, opportunities, challenges, companies and cultures that make Austin dynamic and successful.
Compensation depends on experience. Benefits include PTO and employee Blue Cross Blue Shield "Silver" health coverage, with 100% of the monthly premium paid by the company.
This is a hybrid, mostly remote position. Must live in Austin.
The position reports to Austonia's CEO.
To apply, follow this link to become a candidate immediately:
https://hu9c8d8pxw6.typeform.com/to/JMkTWPwG
Or send your contact info and a link to your LinkedIn profile to hr@austonia.com.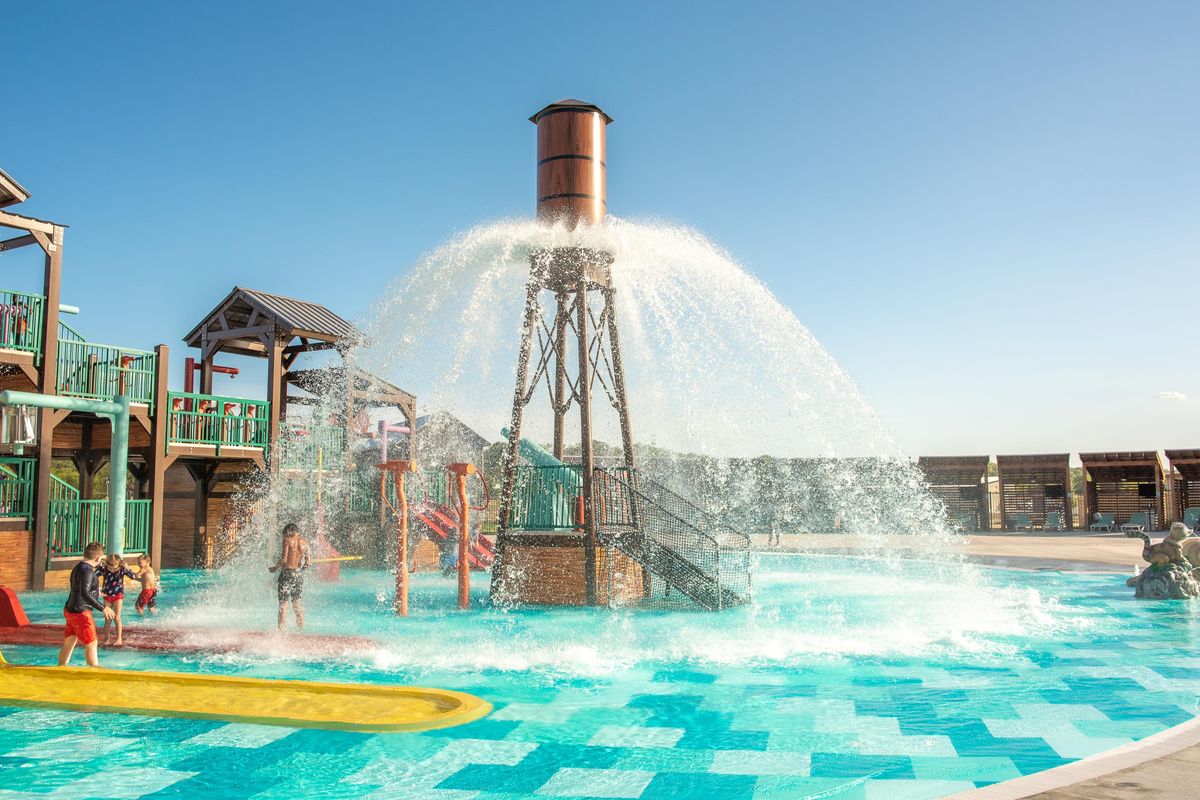 Camp Fimfo Waco
Camp Fimfo Waco, a brand new camping resort, is kicking off football and fall camping season in style! With top-notch amenities, premium accommodations, and 10 weekends of fall fun, there's no better place to have a fall camping getaway, especially if you're a Baylor football fan!
Fall promises to be a one-of-a-kind camping experience. From Sept. 16 to Nov. 24, weekends will be packed with fall-themed activities, including special Halloween weekends in October. Campers can enjoy activities like fall crafts, campground trick-or-treating, costume contests, site decorating, outdoor movie nights, and more!