Get connected with our daily update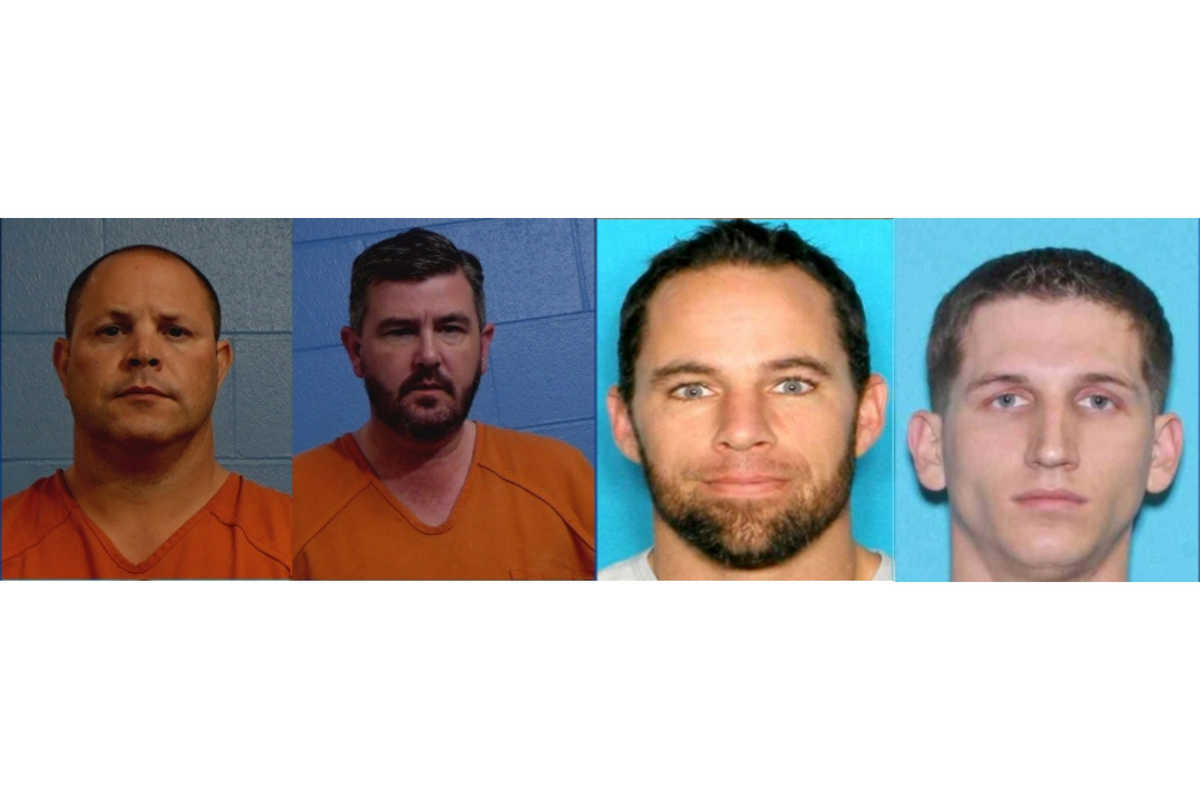 Erik Charles Maund of Maund Automotive Group, who was arrested this week after allegedly hiring a contract killer to murder his ex-girlfriend and her former boyfriend, left a positive review for the business of one of the men that was hired just days before he was caught.
---
According to the U.S. Department of Justice, Maund, who is married, reached out to his ex, 33-year-old Holly Williams, about visiting on his upcoming trip to Nashville in February 2020. Upon hearing of the messages, Williams' estranged boyfriend, 36-year-old William Lanway, allegedly messaged Maund asking for hush money and threatening to expose the relationship if it wasn't received. A month later on March 12, 2020, Williams and Lanway were found dead at a Nashville construction site in a white 2005 Acura.
Maund allegedly hired three men to see the crime through: 47-year-old Gilad Peled, owner of Austin-based Speartip Security Services, 46-year-old Bryon Brockway and North Carolina native Adam Carey. Since the killings, both someone by the name of "Erik Maund" and Bryon Brockway left five-star reviews for Speartip.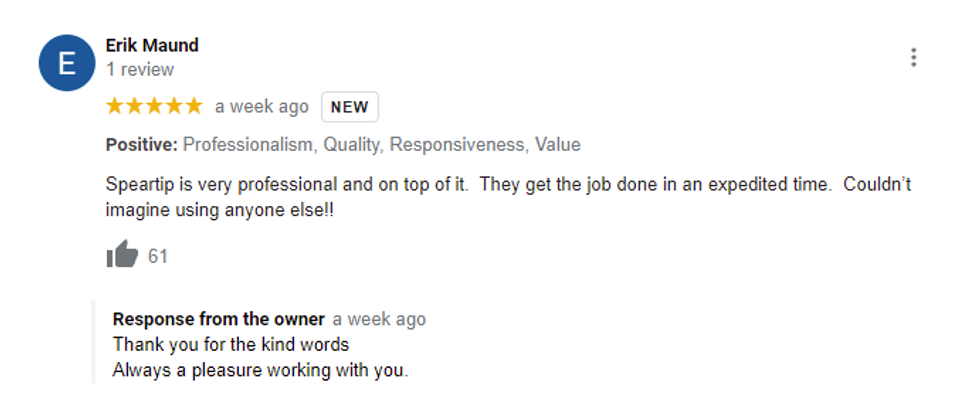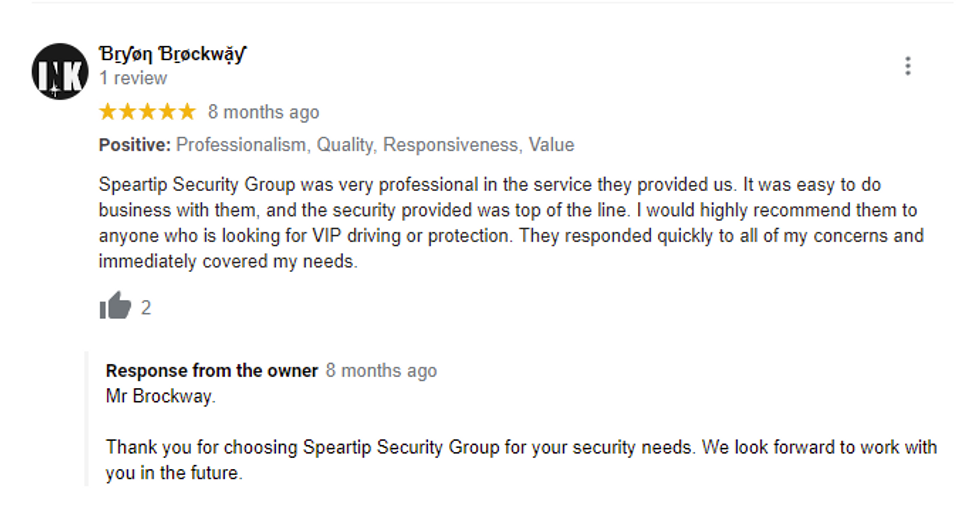 Both reviews are still up on the security provider's Google page. Maund has since been charged with conspiracy to commit kidnapping, kidnapping resulting in death; carrying, brandishing and discharging a firearm in relation to a crime of violence.
Peled, a former member of the Israeli Defense Forces, advertised helping clients respond to threats of extortion, armed guard protection, VIP and executive protection, armored vehicle services and special event security. Brockway and Carey were both former special operations U.S. Marines.
According to the DOJ, Maund took $15,000 out of his account at the same time an "intelligence report" was delivered to Peled, and Carey and Brockway headed to Nashville to get eyes on the couple. After an alleged promise from Peled to stop the extortion, the indictment said Maund wired $750,000 to an account owned by Peled.
Lanway had a criminal history
After reaching out to Williams during his Nashville trip, Maund was contacted by Lanway threatening to expose his affair if he didn't send cash on March 1, 2020. Lanway and Williams had an abusive relationship—court records show that Williams had called the police on Lanway at least three times in the year prior to their deaths.
Lanway was charged with domestic assault and vandalism in April 2019 after hitting Williams and damaging her car, reportedly tried to strangle her in January 2020 for which he was charged with aggravated assault by strangulation with intent to kill and false imprisonment. Just four days later, Williams called the police on Lanway for kidnapping and killing her dog. He was charged with misdemeanor animal cruelty.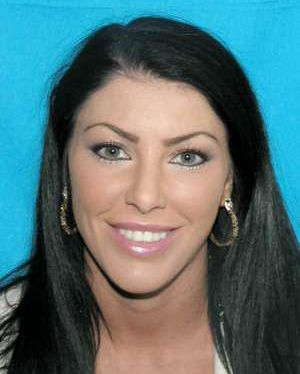 Holly Williams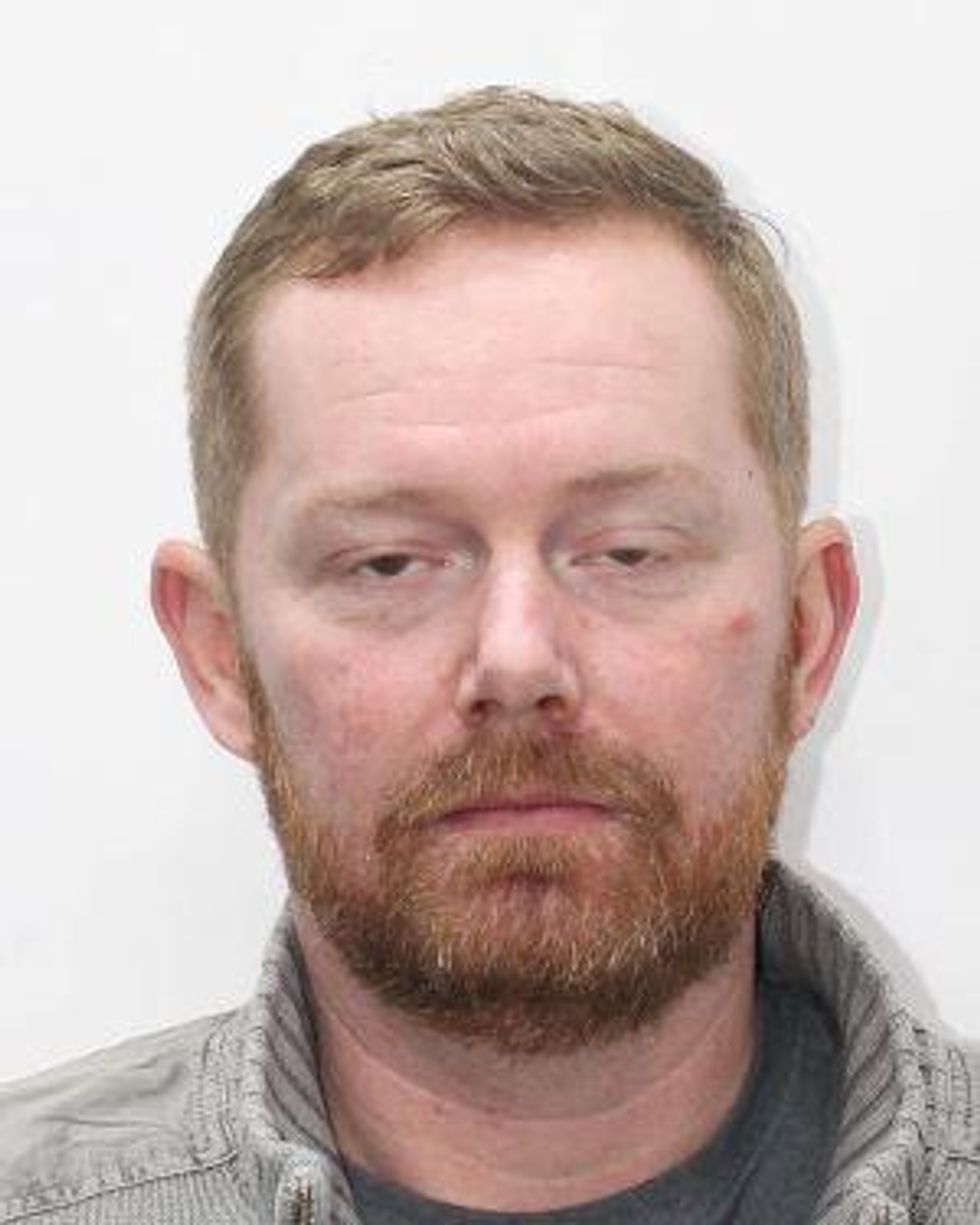 William Lanway
On March 9, Carey and Brockway reported that they learned where the couple lived and their usual routes. Nashville Police said three men were captured on video outside the couples' apartment a few days before their deaths.
Despite the inter-relationship issues, Lanway and Williams were confronted together by Carey and Brockway outside his apartment complex on March 11, 2020. According to the indictment, Lanway was shot multiple times and killed in the parking lot.
The indictment states that Williams was kidnapped, taking along Lanway's body, and killed off a road near a construction lot.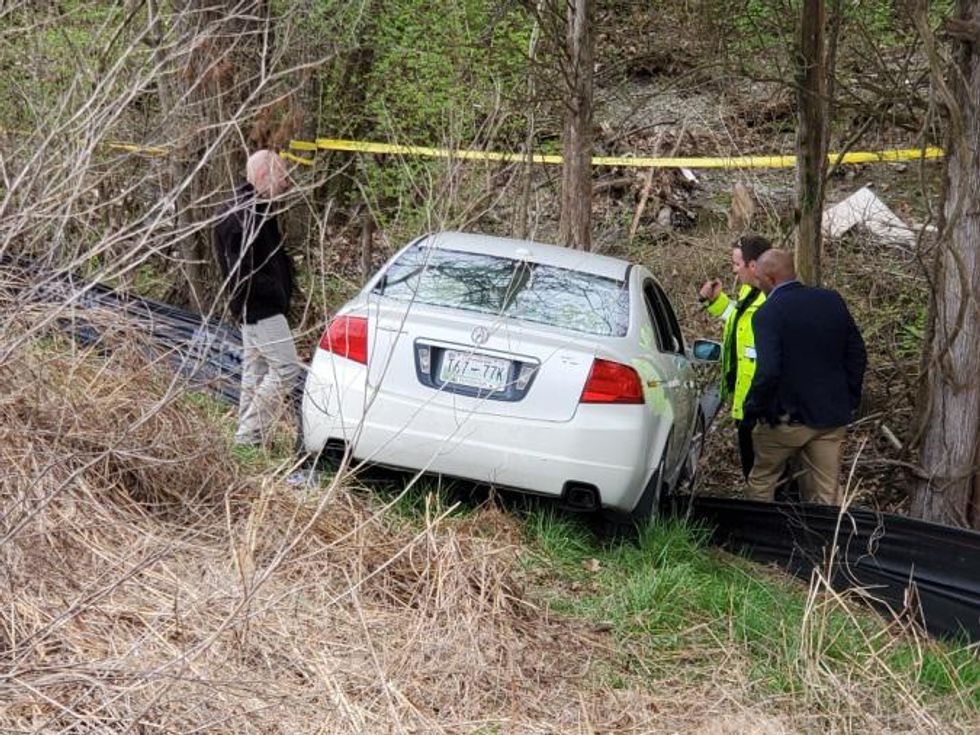 (Nashville Police Department)
The defendants face life in prison
The arrest affidavit states that Lanway and Williams were both shot in the head, dropped at the construction site and discovered by a worker on the morning of March 13, 2020.
After the positive reviews were left on Speartip Security Services on Dec. 7, all four men were arrested.
Peled and Brockway received the same charges as Maund, arrested at Austin-Bergstrom International Airport and San Diego, respectively. Carey was arrested at his out-of-state home.

Maund Automotive Group representatives have not said whether or not Maund is still involved with the company. Maund's attorneys, Perry Minton and Sam Bassett, said in a statement on Monday: "We have spoken to Mr. Maund only briefly on the matter. We will understand more in the coming days and weeks. The entire Maund family loves and supports their son."
The defendants face up to life in prison in the event they are convicted.
Federal prosecutors are asking that Maund not be released on bond, with documents showing he is a flight risk and could "attempt to obstruct justice." According to KVUE reporter Tony Plohetski, a hearing is set for Thursday.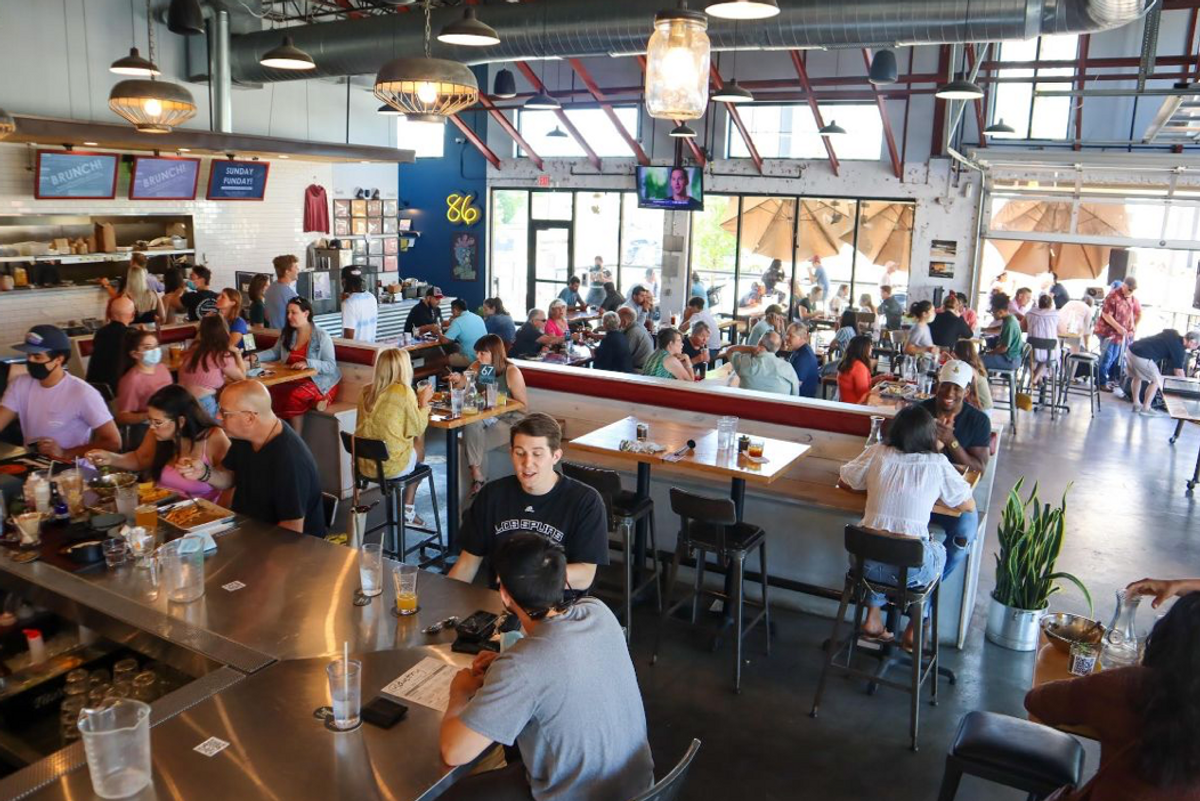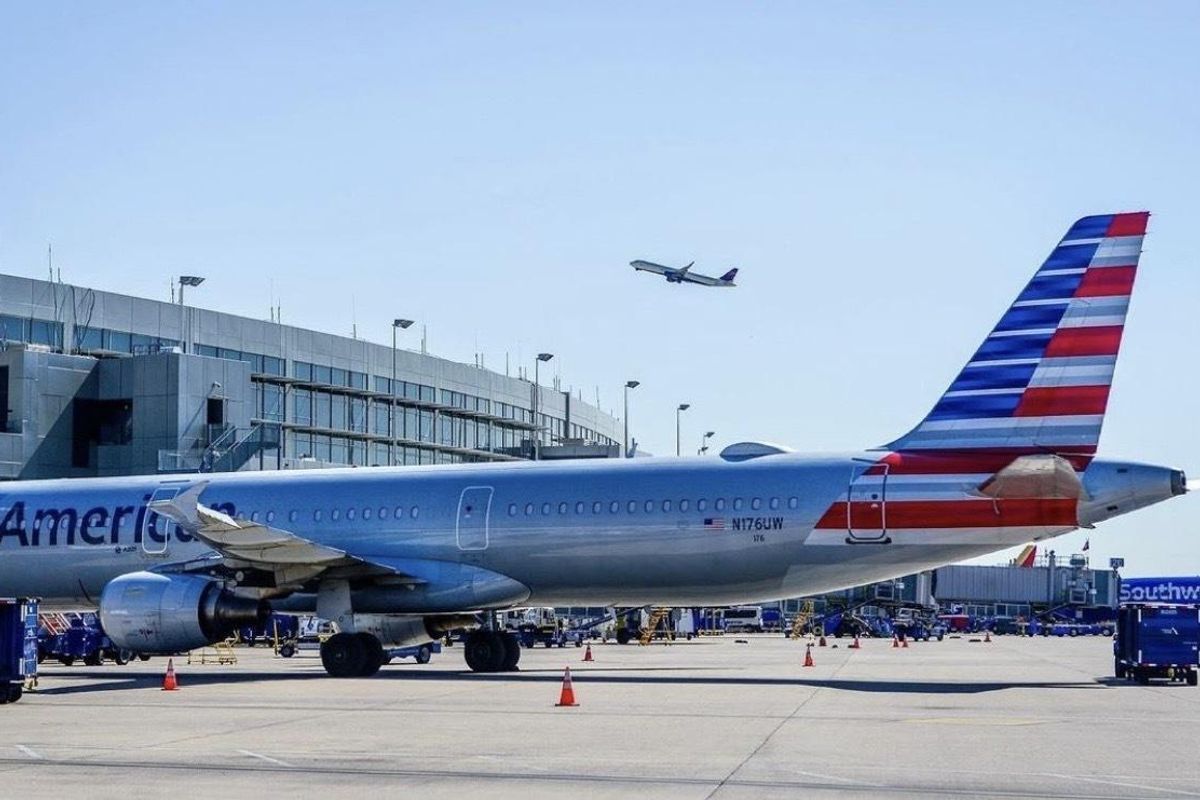 With major entertainment events slated for October, the Austin-Bergstrom International Airport is gearing up for a busy month.
Artists and music lovers are set to pack into Zilker Park for The Austin City Limits Music Festival in the coming two weekends. Following that, Formula One will bring racing fans to the Circuit of the Americas.
For those two events, the airport is anticipating high passenger days with 30,000 or more people departing flights.
ABIA recommends arriving at least two and a half hours in advance for domestic flights on those days. For ACL, it's expected on both Sundays of the festival along with the Monday and Tuesday after. The F1-driven high passenger days are expected on Oct. 20-21 and Oct. 23-26.
\u201c#AustinCityLimits visitors, you\u2019re in for a weird and wild ride \ud83e\udd18\u262e\ufe0f \n\nFlying in or out of our airport? We got firm and fun tips for you: https://t.co/RawVRalOXN\u201d

— Austin-Bergstrom International Airport (AUS) (@Austin-Bergstrom International Airport (AUS)) 1664894083
F1, especially, could draw in loads of travelers as the three-day event saw 400,000 attendees last year. ABIA warns that highways leading to the airport may see even higher traffic than usual around the event and that travelers should plan their route accordingly.
Bailey Grimmett, a spokesperson for ABIA, said travel numbers come in 24 hours in advance. So, it's hard to predict if the airport will see travel volumes at the same levels that have happened around previous F1 races or if it'll top ACL's flight traffic.
Still, she says historical knowledge points to a chance for it.
"We've had that Monday after F1 break the record for single busiest in airport history," Grimmett said. "So context clues I would say yes, but I can't confirm that. But the historical background points to that."
In anticipation of the high volume of flyers, the airport received additional TSA officers for security screening through the end of October. To prepare even further, the Department of Aviation and partners hosted a job showcase and hiring fair to address the continued labor shortage the airport has experienced.
Relief from hectic travel days is on the horizon with November likely to see a slowdown.
"I don't anticipate it will be as busy as October just because we don't have as many events going on," Grimmett said. "Thanksgiving is kind of our primary holiday that we see a lot of passengers coming in and out of the airport."