Get connected with our daily update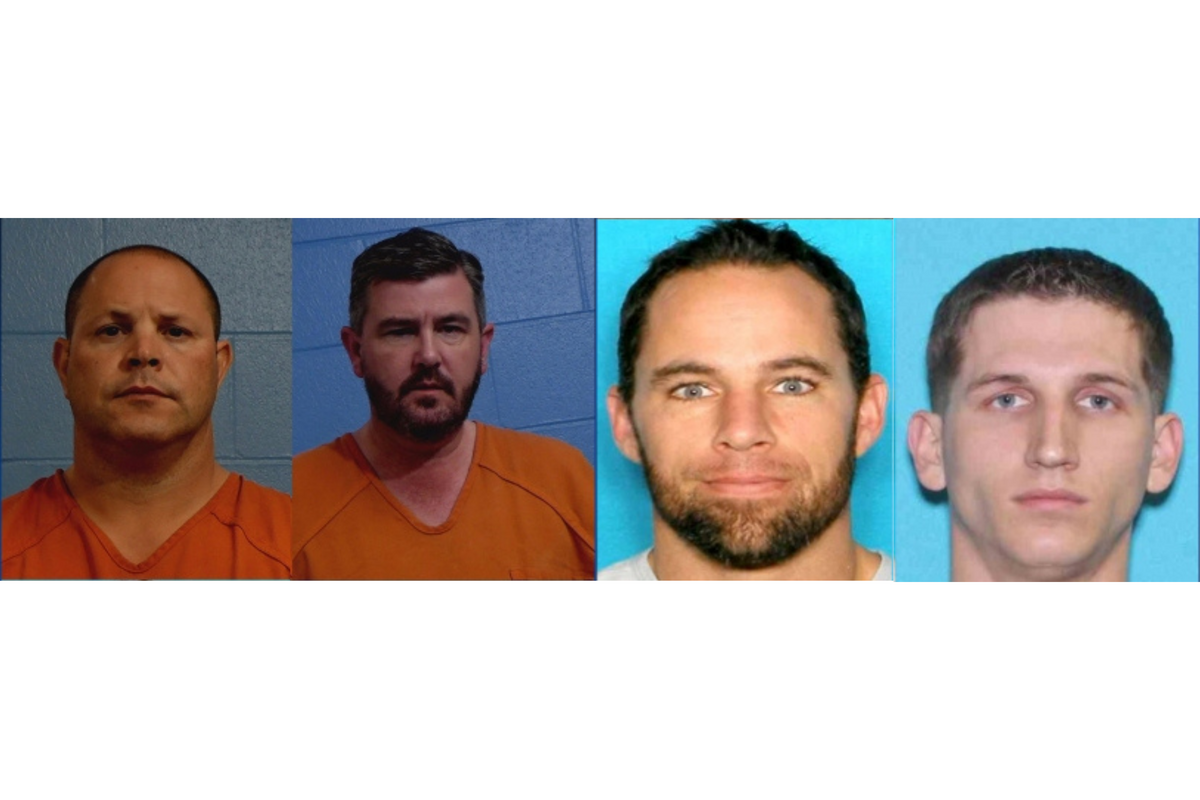 Erik Charles Maund of Maund Automotive Group, who was arrested this week after allegedly hiring a contract killer to murder his ex-girlfriend and her former boyfriend, left a positive review for the business of one of the men that was hired just days before he was caught.
---
According to the U.S. Department of Justice, Maund, who is married, reached out to his ex, 33-year-old Holly Williams, about visiting on his upcoming trip to Nashville in February 2020. Upon hearing of the messages, Williams' estranged boyfriend, 36-year-old William Lanway, allegedly messaged Maund asking for hush money and threatening to expose the relationship if it wasn't received. A month later on March 12, 2020, Williams and Lanway were found dead at a Nashville construction site in a white 2005 Acura.
Maund allegedly hired three men to see the crime through: 47-year-old Gilad Peled, owner of Austin-based Speartip Security Services, 46-year-old Bryon Brockway and North Carolina native Adam Carey. Since the killings, both someone by the name of "Erik Maund" and Bryon Brockway left five-star reviews for Speartip.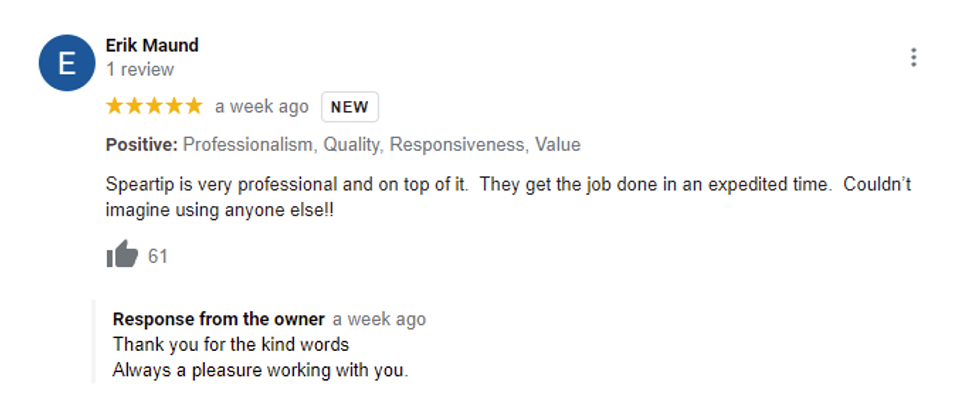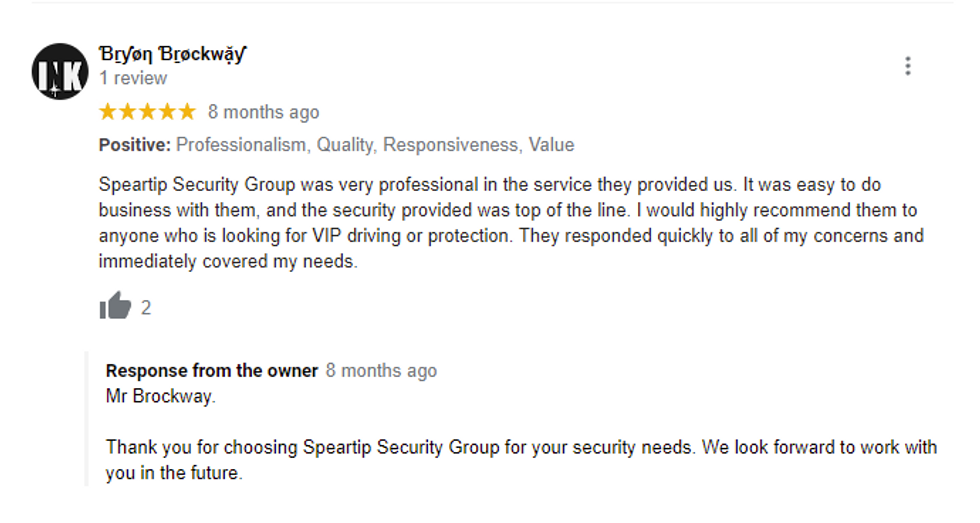 Both reviews are still up on the security provider's Google page. Maund has since been charged with conspiracy to commit kidnapping, kidnapping resulting in death; carrying, brandishing and discharging a firearm in relation to a crime of violence.
Peled, a former member of the Israeli Defense Forces, advertised helping clients respond to threats of extortion, armed guard protection, VIP and executive protection, armored vehicle services and special event security. Brockway and Carey were both former special operations U.S. Marines.
According to the DOJ, Maund took $15,000 out of his account at the same time an "intelligence report" was delivered to Peled, and Carey and Brockway headed to Nashville to get eyes on the couple. After an alleged promise from Peled to stop the extortion, the indictment said Maund wired $750,000 to an account owned by Peled.
Lanway had a criminal history
After reaching out to Williams during his Nashville trip, Maund was contacted by Lanway threatening to expose his affair if he didn't send cash on March 1, 2020. Lanway and Williams had an abusive relationship—court records show that Williams had called the police on Lanway at least three times in the year prior to their deaths.
Lanway was charged with domestic assault and vandalism in April 2019 after hitting Williams and damaging her car, reportedly tried to strangle her in January 2020 for which he was charged with aggravated assault by strangulation with intent to kill and false imprisonment. Just four days later, Williams called the police on Lanway for kidnapping and killing her dog. He was charged with misdemeanor animal cruelty.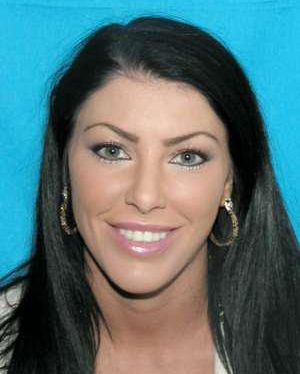 Holly Williams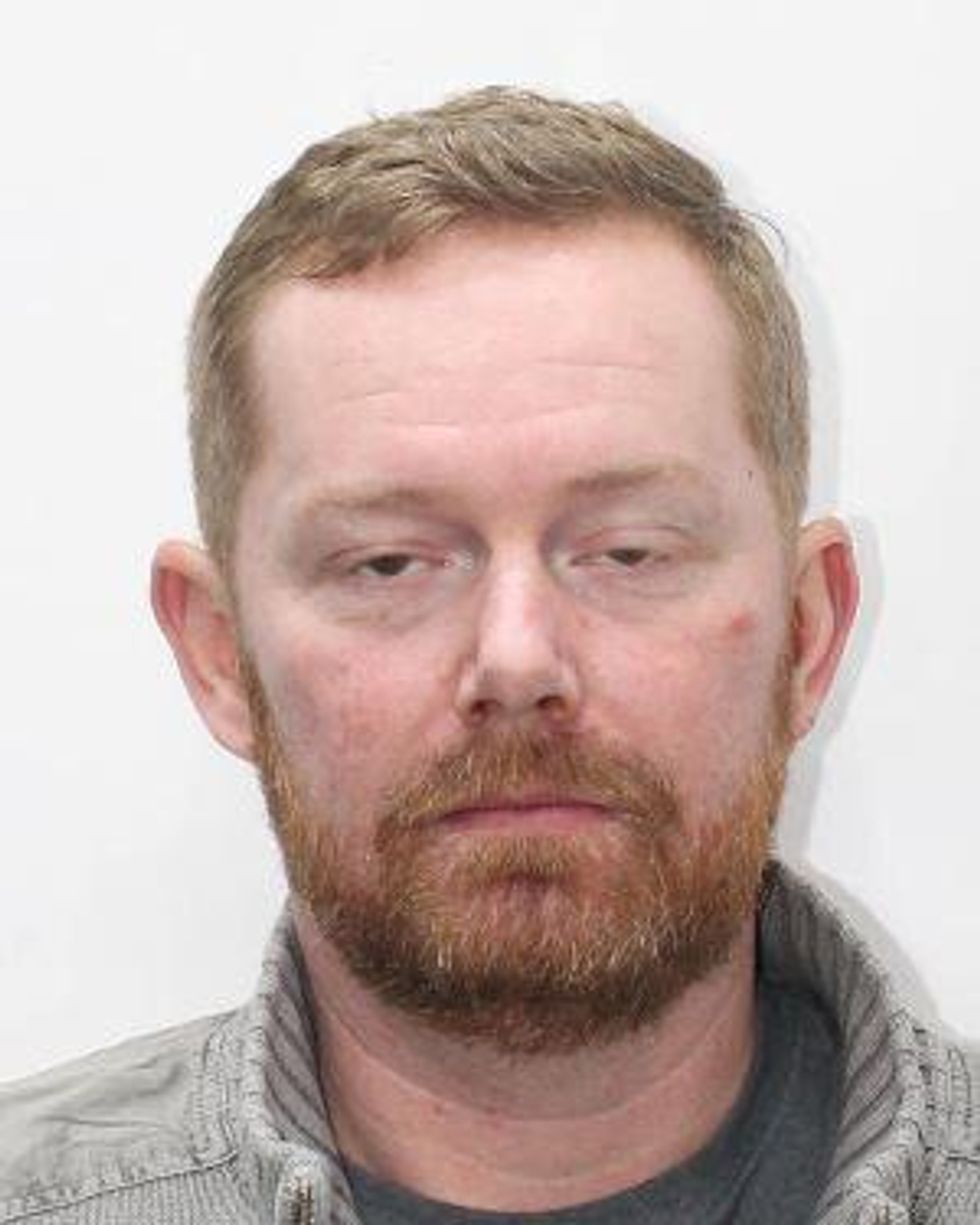 William Lanway
On March 9, Carey and Brockway reported that they learned where the couple lived and their usual routes. Nashville Police said three men were captured on video outside the couples' apartment a few days before their deaths.
Despite the inter-relationship issues, Lanway and Williams were confronted together by Carey and Brockway outside his apartment complex on March 11, 2020. According to the indictment, Lanway was shot multiple times and killed in the parking lot.
The indictment states that Williams was kidnapped, taking along Lanway's body, and killed off a road near a construction lot.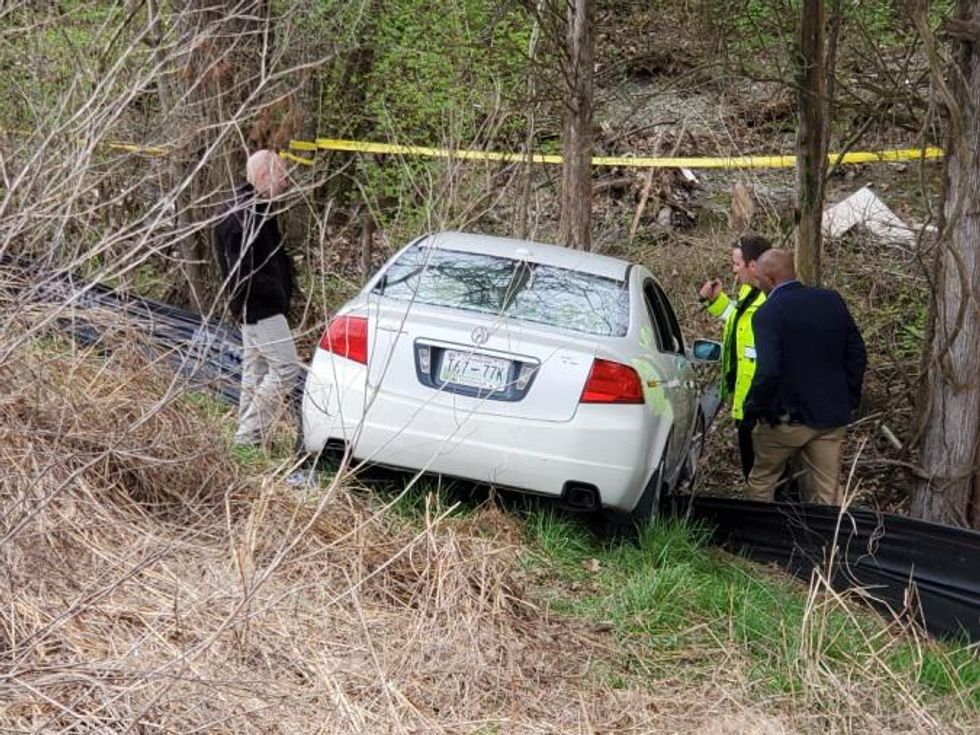 (Nashville Police Department)
The defendants face life in prison
The arrest affidavit states that Lanway and Williams were both shot in the head, dropped at the construction site and discovered by a worker on the morning of March 13, 2020.
After the positive reviews were left on Speartip Security Services on Dec. 7, all four men were arrested.
Peled and Brockway received the same charges as Maund, arrested at Austin-Bergstrom International Airport and San Diego, respectively. Carey was arrested at his out-of-state home.

Maund Automotive Group representatives have not said whether or not Maund is still involved with the company. Maund's attorneys, Perry Minton and Sam Bassett, said in a statement on Monday: "We have spoken to Mr. Maund only briefly on the matter. We will understand more in the coming days and weeks. The entire Maund family loves and supports their son."
The defendants face up to life in prison in the event they are convicted.
Federal prosecutors are asking that Maund not be released on bond, with documents showing he is a flight risk and could "attempt to obstruct justice." According to KVUE reporter Tony Plohetski, a hearing is set for Thursday.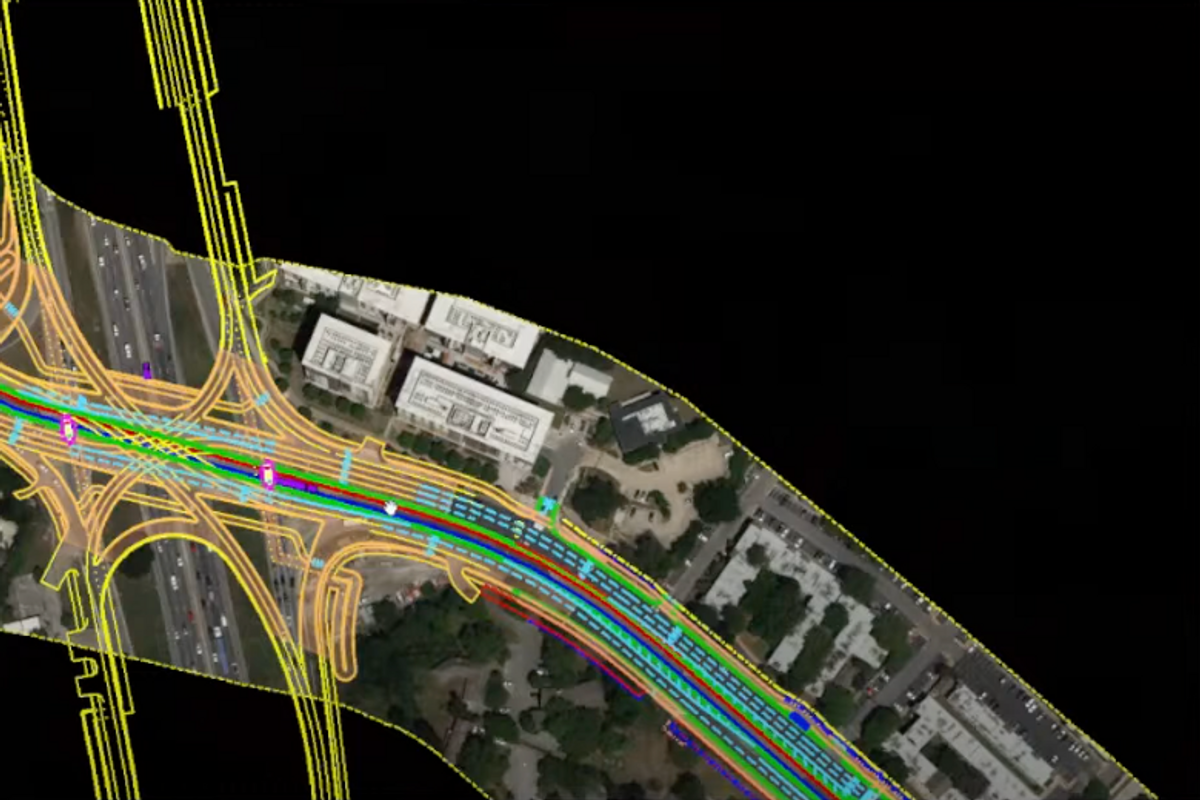 Designs for stations along Project Connect's Blue Line were presented this week, giving a detailed look at what part of the rail system extending from downtown to the airport could look like.
The planned stations that have gotten the latest focus include Waterfront, Travis Heights and Lakeshore stations past Lady Bird Lake.
At the Waterfront station, the preliminary design aims to prevent visual obstructions and save on costs. This is accomplished by a transit guideway that will lower from the bridge to a level station.
Heading onto East Riverside Drive, the light rail faces a curve requiring a slow down to about 10 miles per hour.
The Travis Heights station could involve relocating a pedestrian crosswalk zone at Alameda Drive to Blunn Creek. Since light rails can't effectively operate on a steep grade, this allows the transit guideway to avoid that.
From there, the rail will extend to the Norwood Park area, and though it will reach along the right-of-way zone, the park will be able to remain open.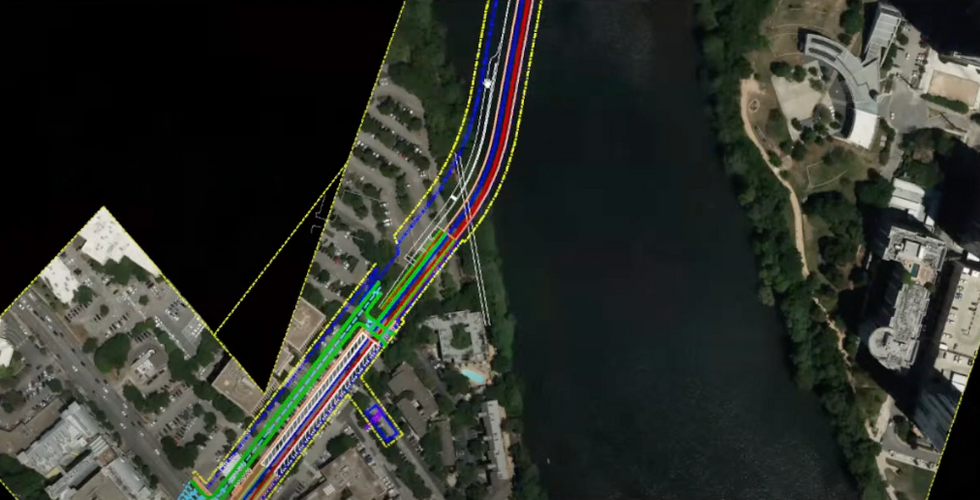 A view of the Blue Line by Lady Bird Lake. (Project Connect)
The line involves some coordination with the Texas Department of Transportation. That's because the department is working on an intersection that will have to be built before the phasing of the section of the Blue Line involving an I-35 crossing.
When it comes to the safety of cyclists and walkers, design ideas include a pedestrian hybrid beacon by East Bouldin Creek that would provide a protected signal to cross. And for the intersection TxDOT is carrying out, Project Connect is working with them on pedestrian access across the intersection. It could involve shared use paths along the street and crossings beneath it.
This summer, the public can expect 30% of design and cost estimates to be released. Though the project was $7.1 billion when voters approved it in November 2020, the latest estimates factoring in inflation and supply chain constraints show it could ultimately be upwards of $10 billion.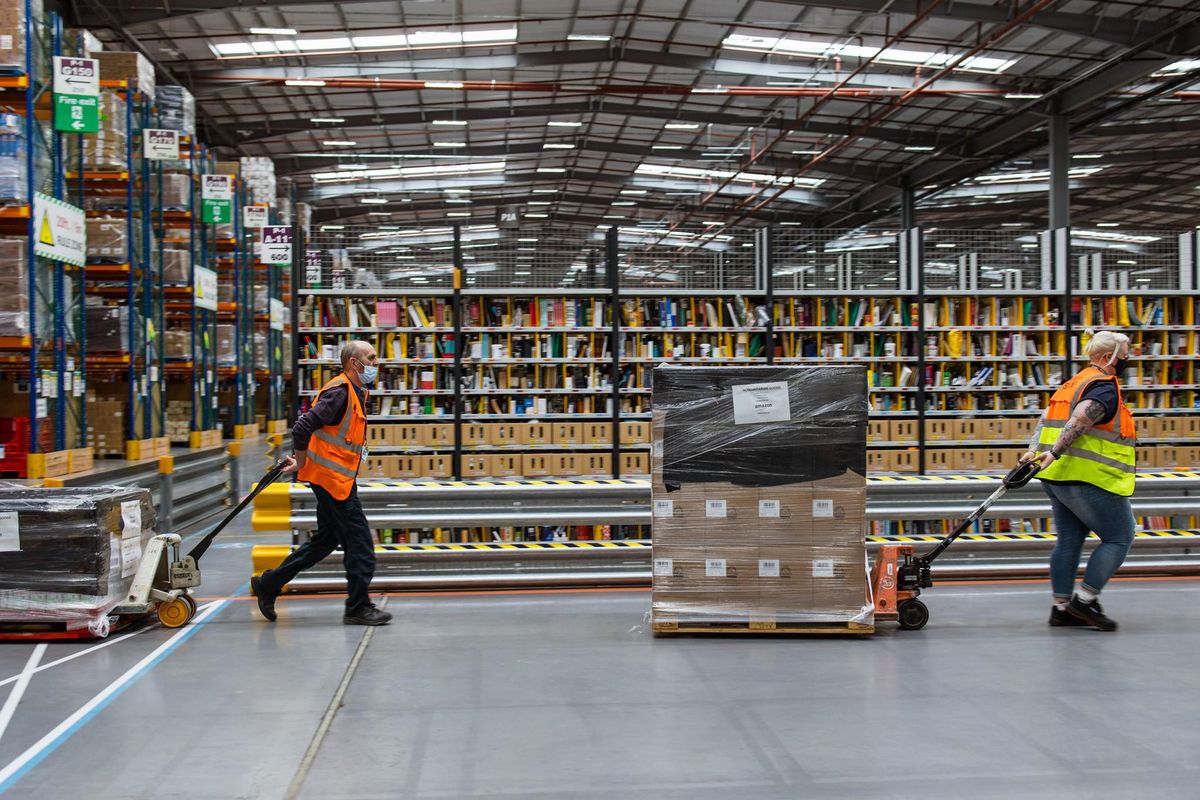 Plans for an Amazon warehouse in Round Rock—a $250 million project slated to be a large distribution center—are on hold.
This comes just after the tech giant had its worst financial quarter in seven years.
The details:
Late last year, it announced an expansion at the Domain adding 2,000 more corporate and tech jobs.
Amazon still owns the site in Round Rock. Plans for it are unclear.
Early this week, the Wall Street Journal reported that Amazon is aiming to scrap warehouse space as it faces a slowdown in its e-commerce operations.
Part of that effort involves exploring the possibility of ending or renegotiating leases with outside warehouse owners. Another aspect is a plan to sublease warehouse space.
"It allows us to relieve the financial obligations associated with an existing building that no longer meets our needs," an Amazon spokeswoman told the Wall Street Journal. "Subleasing is something many established corporations do to help manage their real estate portfolio."