Get connected with our daily update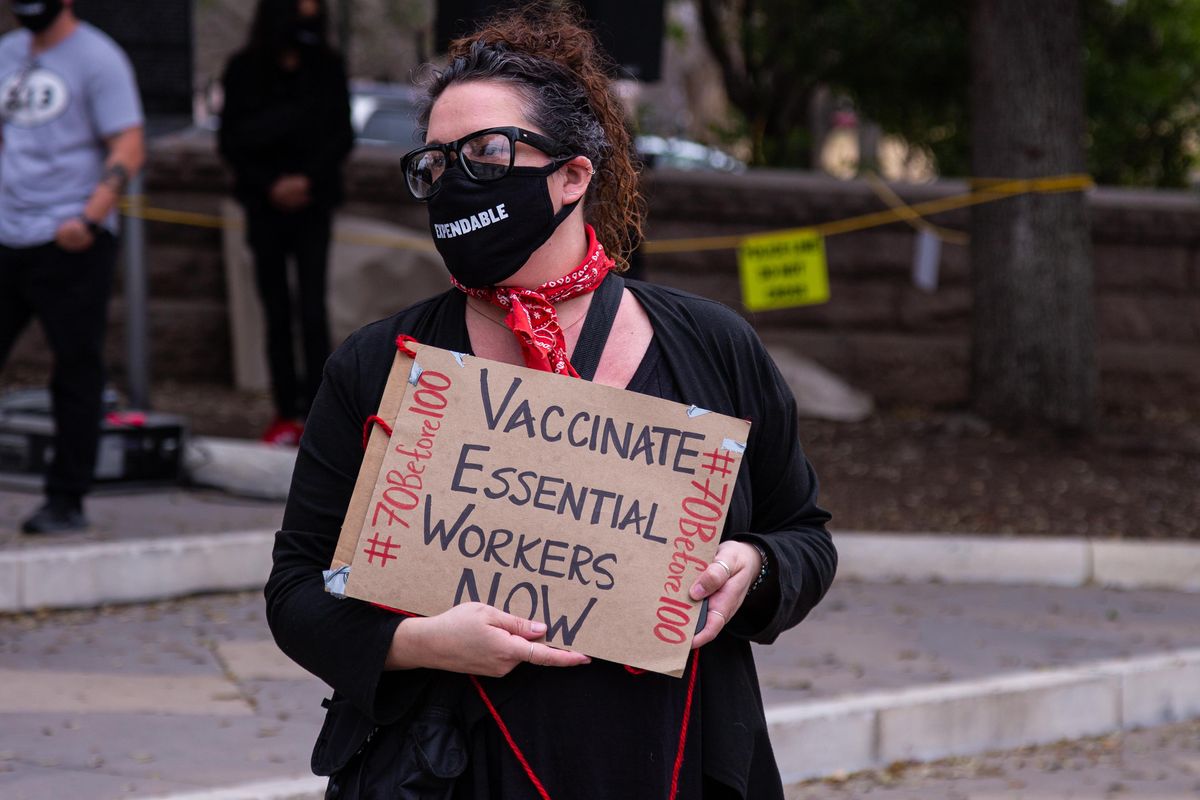 As Texas gets ready to lift the mandatory mask mandate on March 10, food and bar workers gathered at the Texas Capitol to express their frustration with the lack of COVID-19 precautions without adequate access to the COVID-19 vaccine.
The event, which began at 1 p.m. on Monday, was hosted by the
Austin chapter of Democratic Socialists of America,
Restaurant Organizing Project
and
The Amplified Sound Coalition
.
---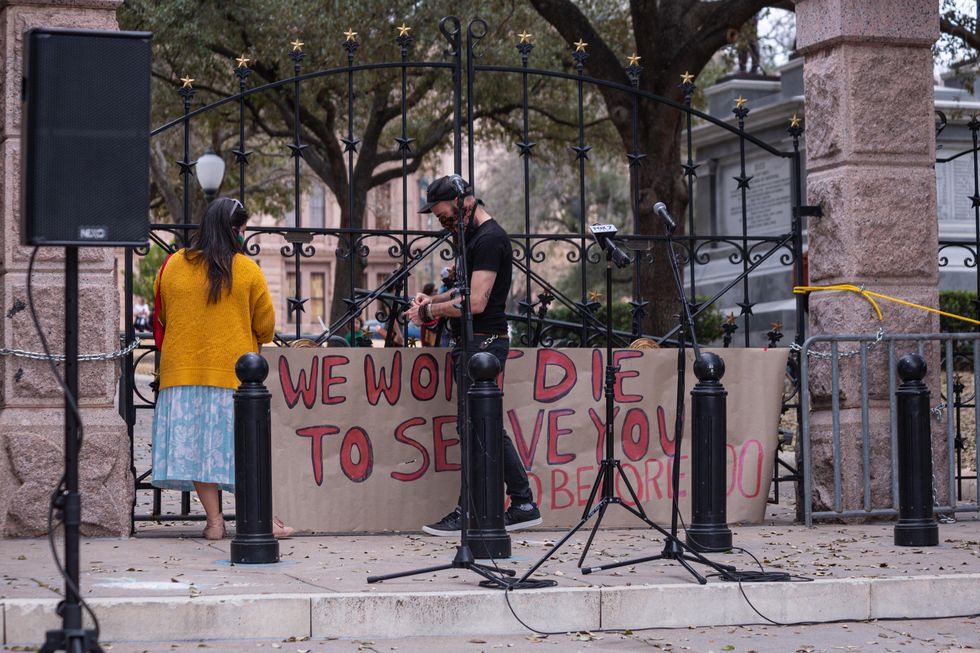 Gina Dvorak and another Restaurant Organizing Project member set up by putting up a sign which reads, "We Won't Die to Serve You. 70% before 100%." Organizers of the protest believe that the population should be at least 70% vaccinated before opening Texas 100% back up.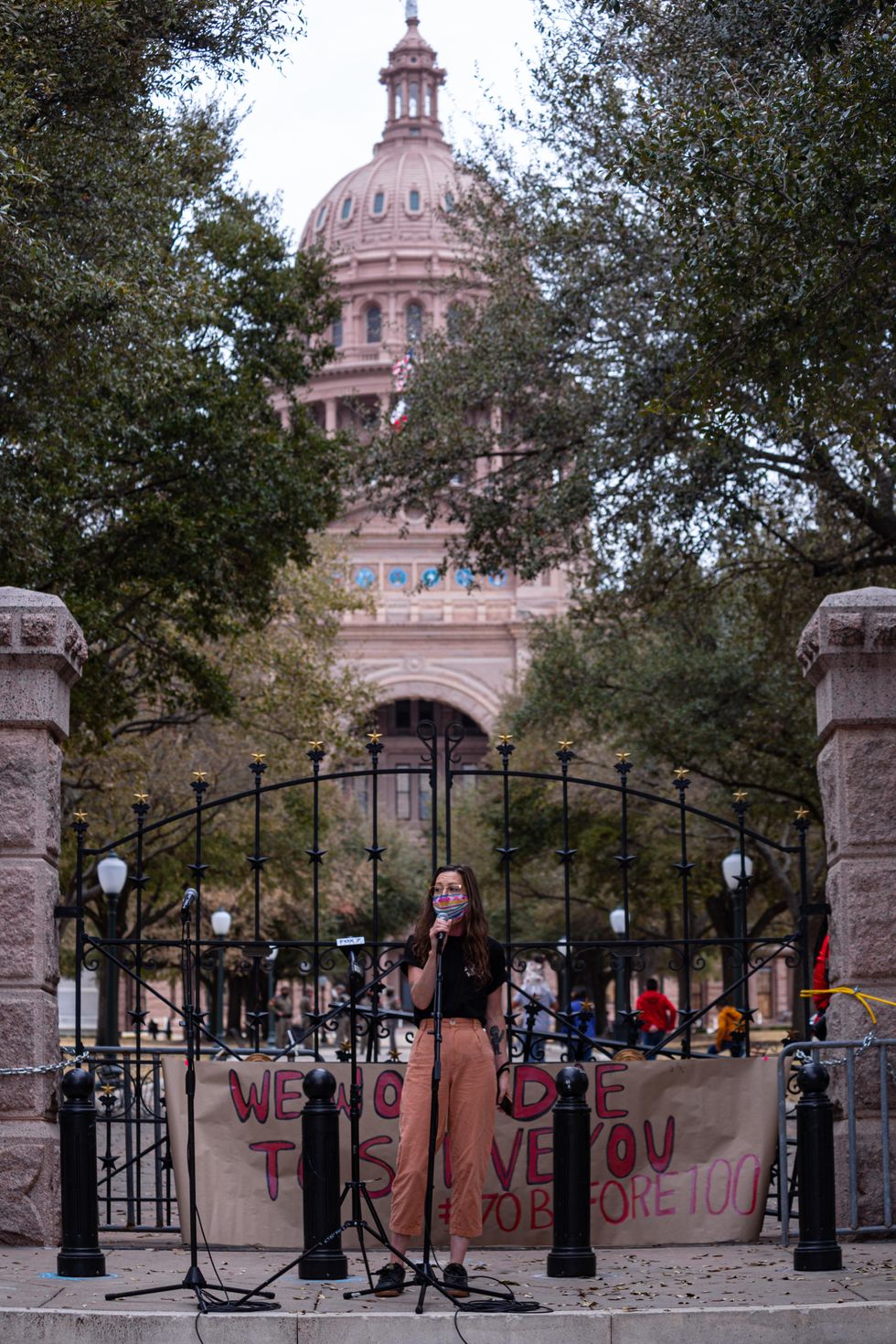 Christa McWhirter
Crystal Maher, a member of the Restaurant Organizing Project, stands in front of the Texas Capitol to express to other protesters in attendance how not being eligible for a vaccine has impacted her ability to safely keep her job.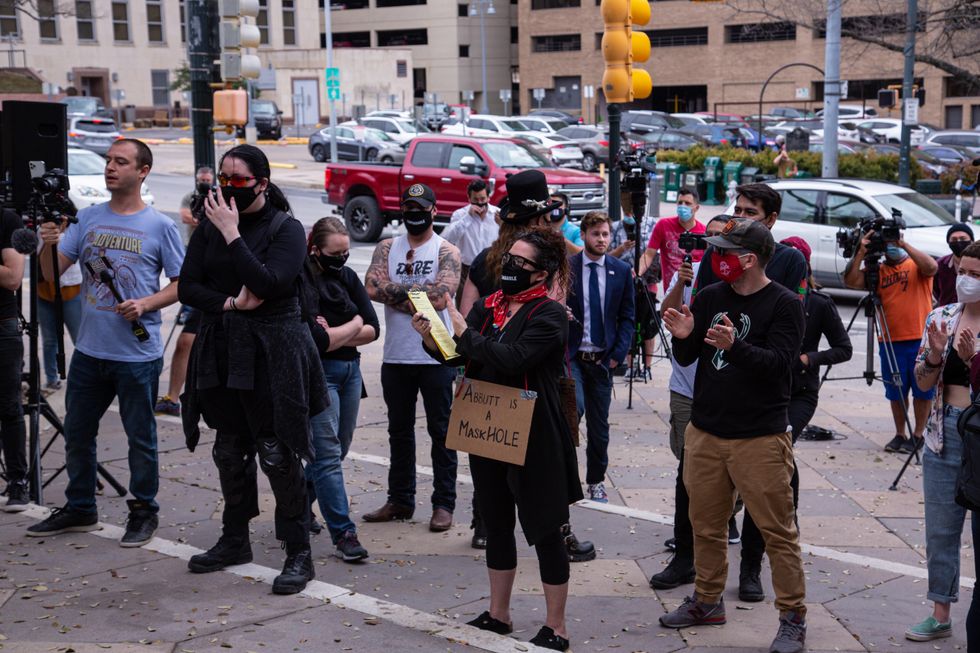 The event hosted around 50 people, most of whom are also restaurant and bar workers facing the difficulties of working during the pandemic.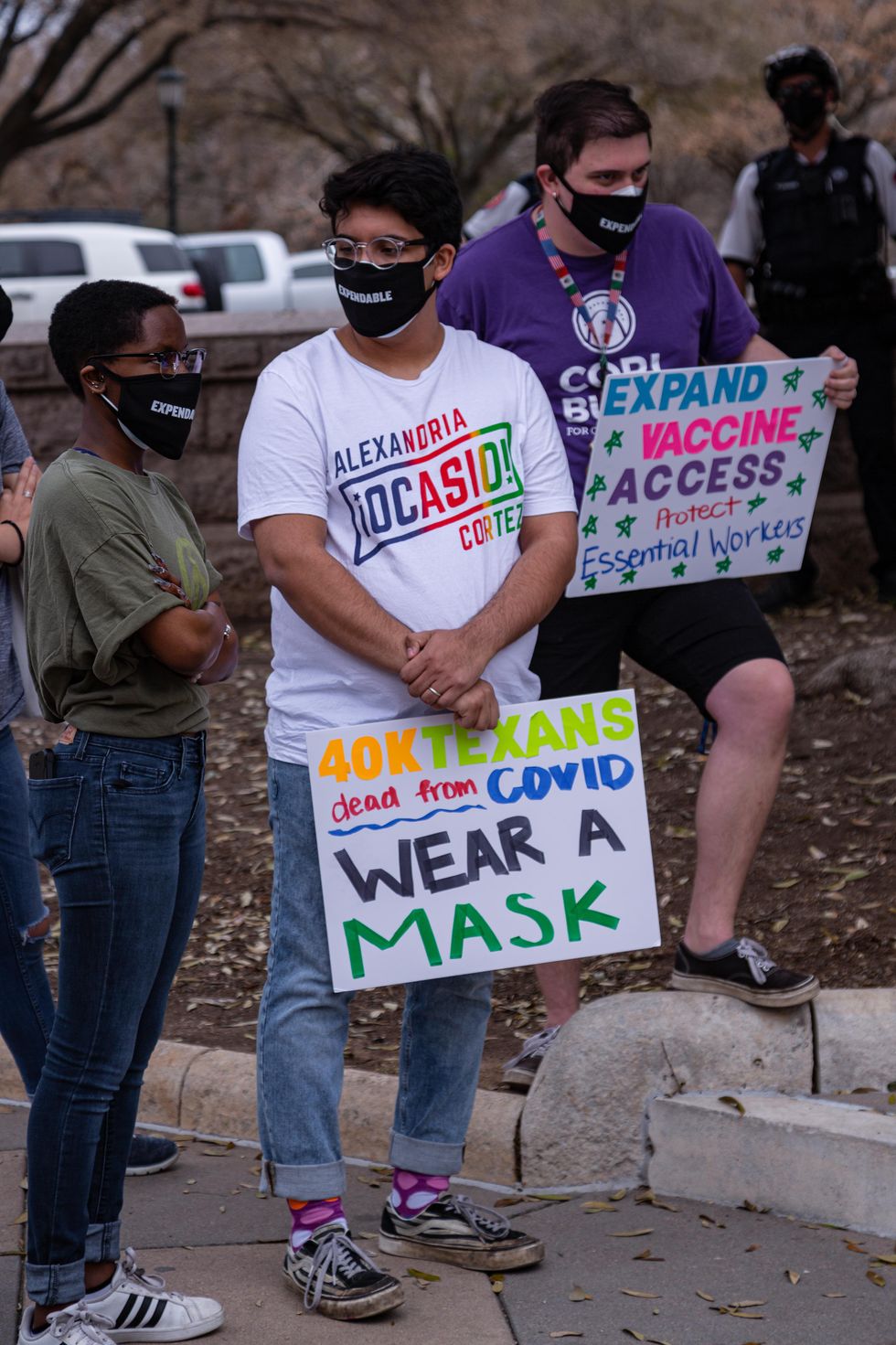 Christa McWhirter
​Kiara Collins, Eric Santos and Taylor Escamilla are all essential workers who have been questioning their safety in their workplace. As many of the other protesters, the three wore masks with the word "Expendable" on it. According to Collins, they were only given to essential workers in attendance to represent how they have been treated since the onset of COVID-19.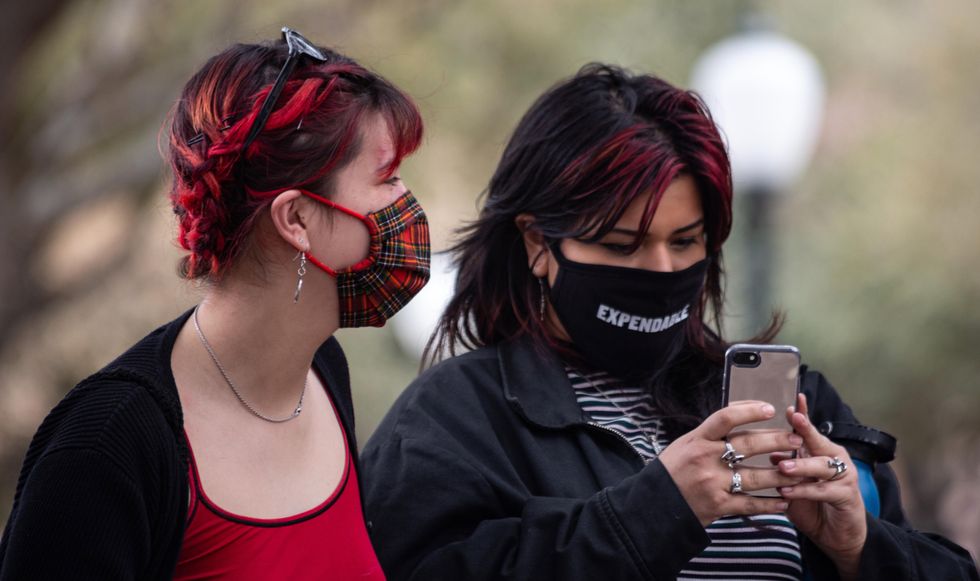 Christa McWhirter
As Maher continues to introduce speakers, two essential workers who came out to support the protest, record as counter-protesters heckled the event's speakers.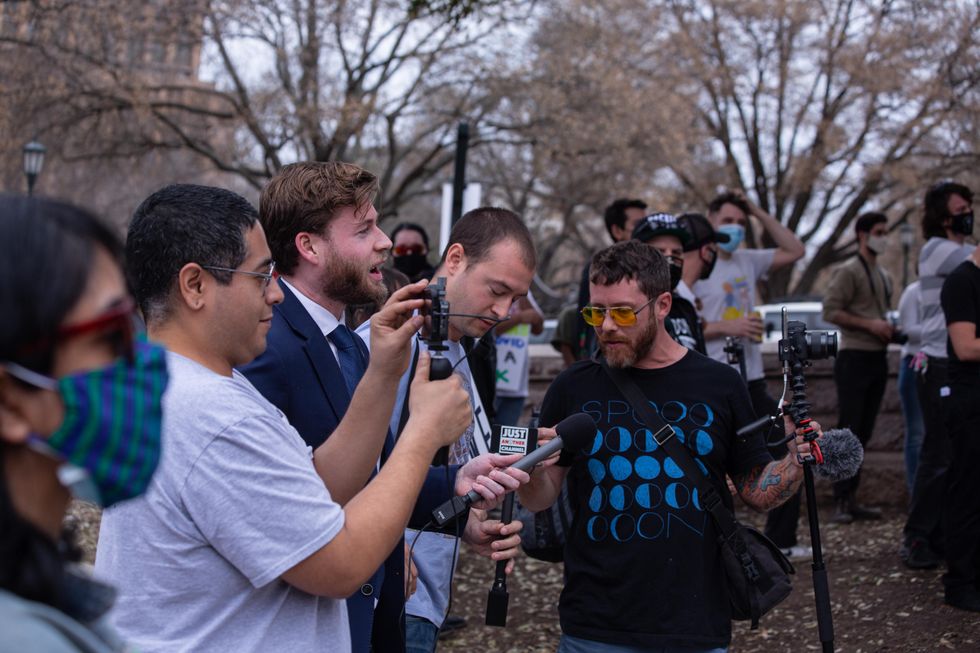 Christa McWhirter
Some of the counter-protesters in attendance were live streamers from InfoWars, an extremist organization, who heckled speakers until the rally dispersed.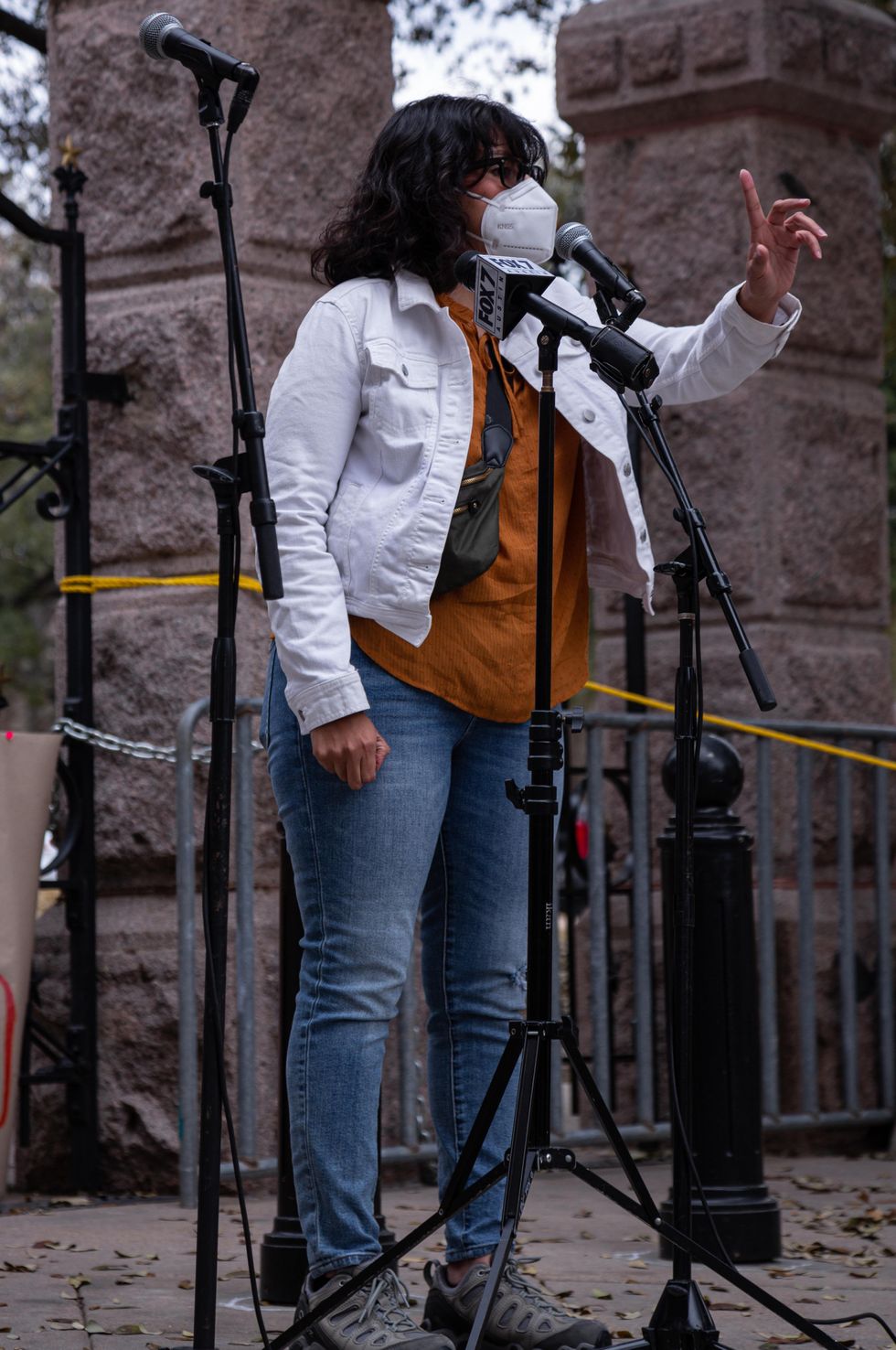 Christa McWhirter
A representative of the Del Valle Community Coalition spoke about the impact the lack of vaccine access has had on the Del Valle area. As she attempted to give her speech, anti-masking protesters yelled at her causing many people to attempt to block them out.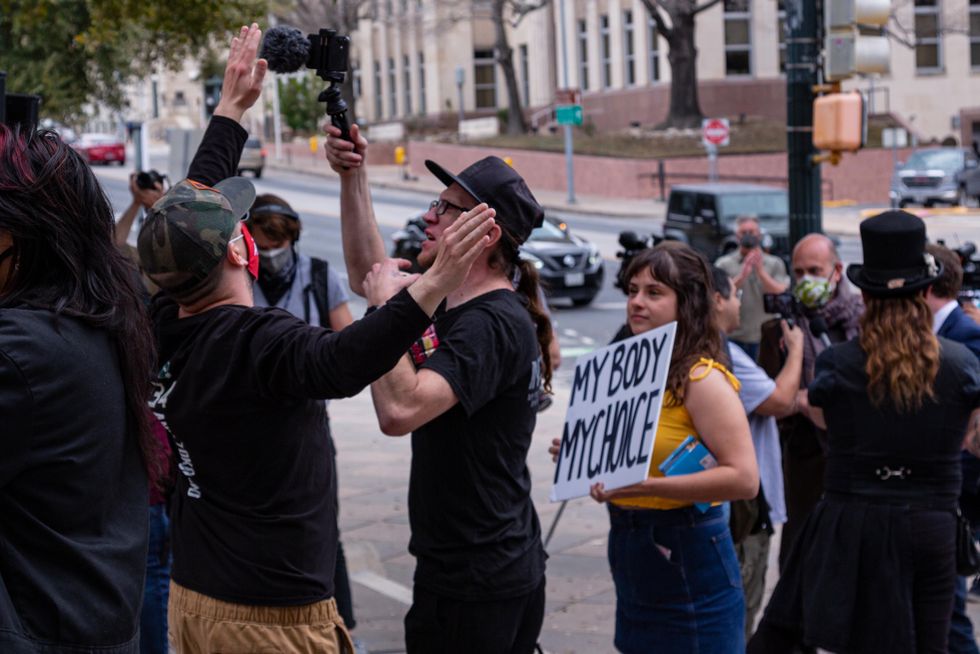 Christa McWhirter
Protesters blocked the way of anti-mask counter protesters as they heckled the event's speakers and held "My Body My Choice" signs. "It's kind of insane how they're using 'my body, my choice.' It doesn't only affect you. So it's not just your body," Taylor Escamilla said.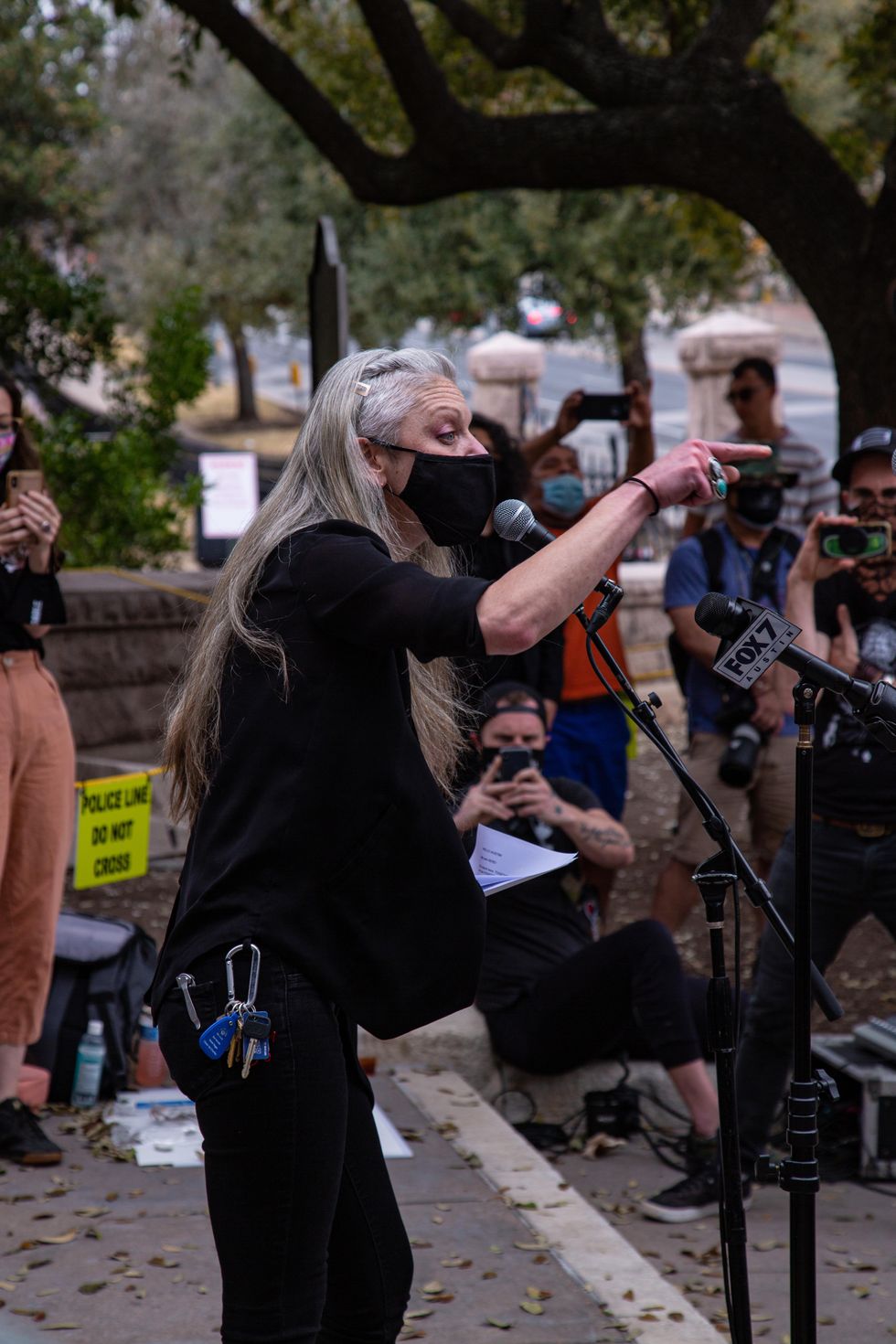 Christa McWhirter
Jeanette Gregor, cofounder of Amplified Sound Coalition, also had to fend off counter-protesters as she gave an impassioned speech about the danger essential workers place themselves in by going to work and have yet to qualify for COVID-19 vaccine.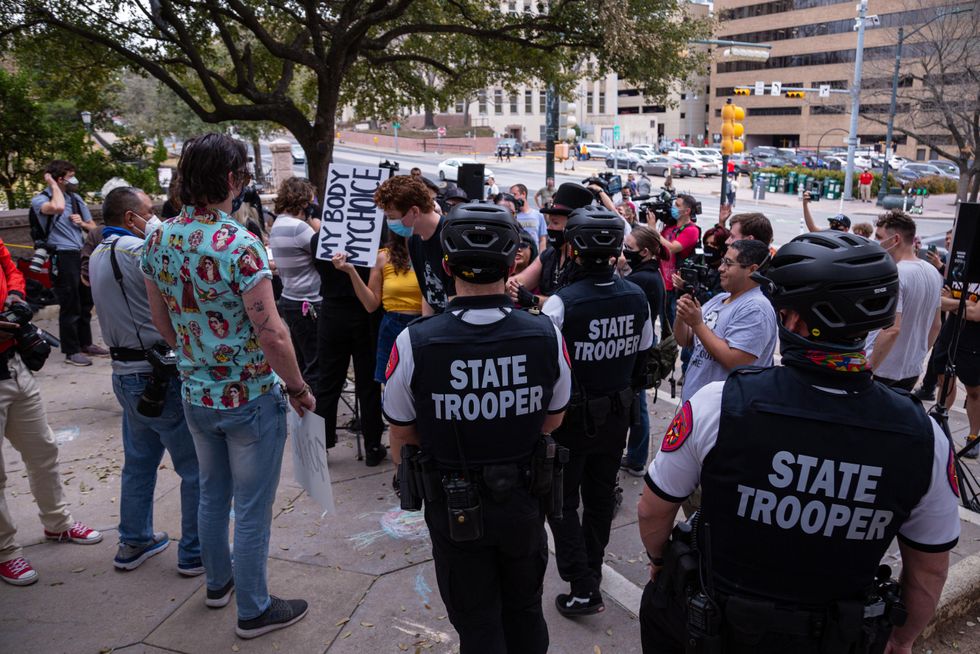 Christa McWhirter
Around 2 p.m., State Troopers began to arrive at the Capitol amid heightening tensions from protesters and counter-protesters. As police presence began to increase, the event came to end about 15 minutes later. Despite the constant back and forth between sides and the arrival of law enforcement, the protest came to end peacefully.
Help us find our editor!
Austonia, a for-profit Austin digital media company, is looking for the right person for a new position as newsletter editor.
Are you an innovator who wants to work exclusively in digital media and push the boundaries? Do you have 3+ years in digital, broadcast, print or agency work? This could be the opportunity for you.
In two years we've created a place in the Austin media landscape, and we're looking for people who can move us toward the front.
AM email newsletter, 22,500+ daily subscribers
Austonia.com, reaching 250,000+ users/month
Social media, 50,000+ followers
Success in this role is based on skills: an excellent writer, editor, visual communicator and storyteller who builds compelling stories with digital and classic elements, who can recruit and mentor contributors in doing the same.
Austin is the most interesting city in the world, and we want to cover it that way. The people, issues, opportunities, challenges, companies and cultures that make Austin dynamic and successful.
Compensation depends on experience. Benefits include PTO and employee Blue Cross Blue Shield "Silver" health coverage, with 100% of the monthly premium paid by the company.
This is a hybrid, mostly remote position. Must live in Austin.
The position reports to Austonia's CEO.
To apply, follow this link to become a candidate immediately:
https://hu9c8d8pxw6.typeform.com/to/JMkTWPwG
Or send your contact info and a link to your LinkedIn profile to hr@austonia.com.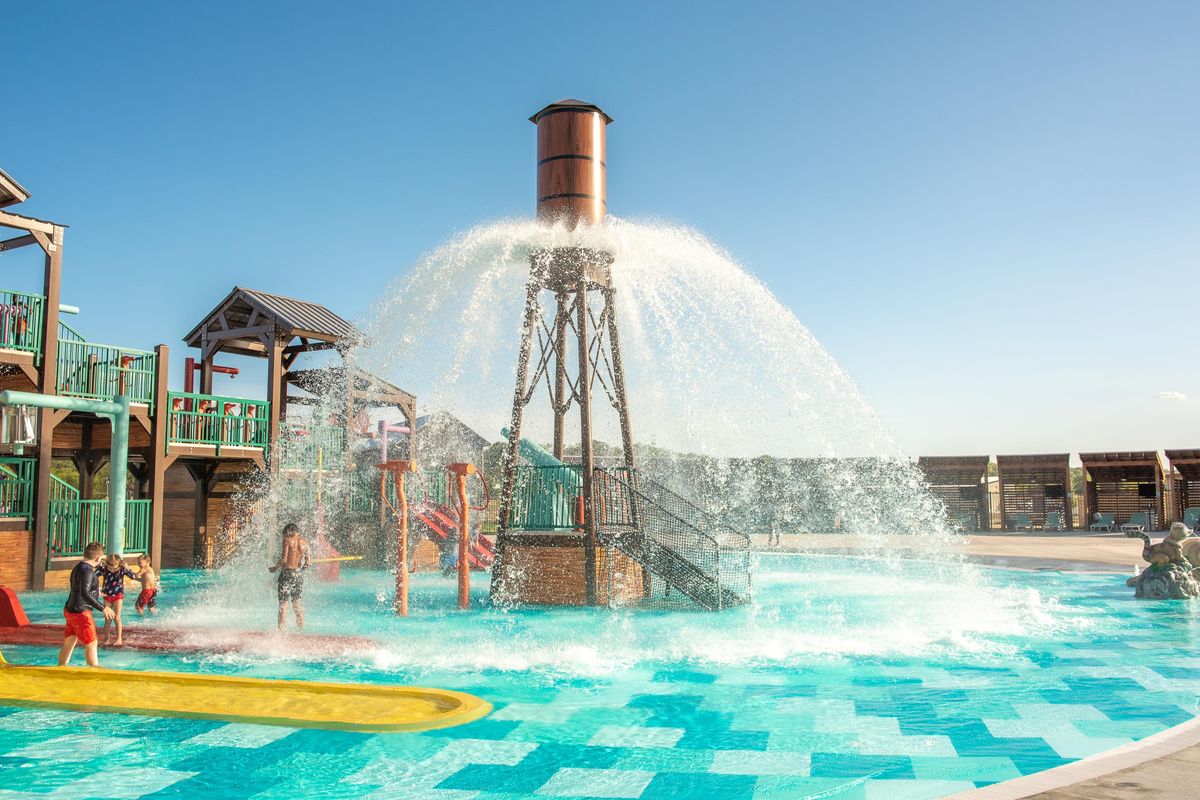 Camp Fimfo Waco
Camp Fimfo Waco, a brand new camping resort, is kicking off football and fall camping season in style! With top-notch amenities, premium accommodations, and 10 weekends of fall fun, there's no better place to have a fall camping getaway, especially if you're a Baylor football fan!
Fall promises to be a one-of-a-kind camping experience. From Sept. 16 to Nov. 24, weekends will be packed with fall-themed activities, including special Halloween weekends in October. Campers can enjoy activities like fall crafts, campground trick-or-treating, costume contests, site decorating, outdoor movie nights, and more!