Get connected with our daily update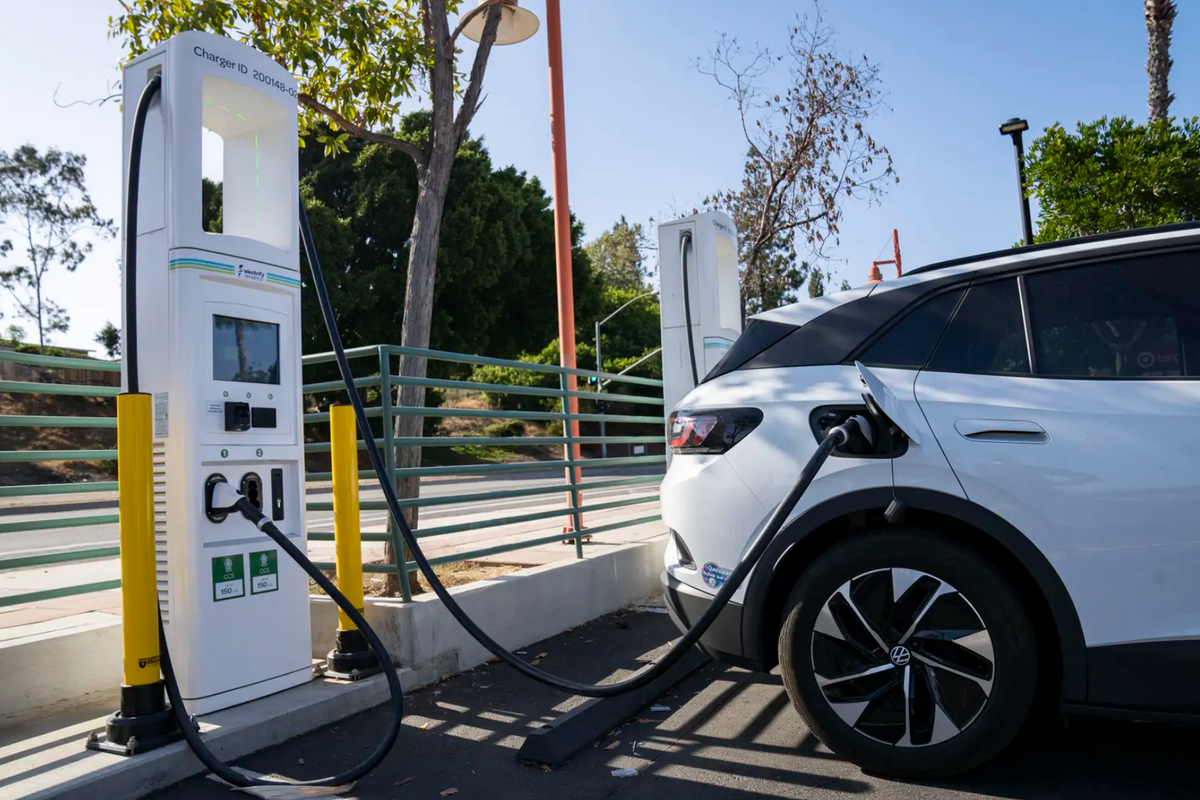 By Reese Oxner
Texas is planning to add enough electric vehicle charging stations throughout the state to support 1 million electric vehicles with dozens of new stations to allow for easier long-distance travel.
---
In a draft plan released this month, the Texas Department of Transportation broke down a five-year plan to create a network of chargers throughout the state, starting along main corridors and interstate highways before building stations in rural areas.
The plan is to have charging stations every 50 miles along most non-business interstate routes.
In most other areas in the state, there will be charging stations within 70 miles, according to the plan. Each station is designed to have multiple stalls so there will likely be one available whenever someone stops to charge.
The chargers will be high-powered at 150kW, able to bring most electric vehicles from 10% to 80% in about half an hour, according to the report.
The funding is coming from the federal Infrastructure Investment and Jobs Act passed last year, which is estimated to allocate about $408 million over five years to Texas for the purpose of expanding its electric vehicle charging network. No funds from the state budget will be used. Nationally, the goal is to create a network of 500,000 convenient and reliable electric vehicle chargers by 2030. In total from the infrastructure act, Texas is expected to receive about $35.44 billion over five years for roads, bridges, pipes, ports, broadband access and other projects.
Less than 1% of Texans' registered vehicles are electric. As of May 31, there were 129,010 electric vehicles registered in Texas, according to the report.
"However, since 2020, the total number of electric vehicles across Texas has nearly tripled as more people adopt the technology," TxDOT stated in its report. "With rapidly growing adoption rates, it is necessary to ensure Texas will be able to meet the demand of these new vehicles on the road."
The state is gathering public comment on the plan, after which it will be finalized. To receive the funds, TxDOT must submit a finalized plan by Aug. 1 to the Federal Highway Administration.
Officials plan to award contracts for construction starting in January.
During the first year of implementation, Texas plans to add around 48 new locations to satisfy the 50-mile FHWA requirement. This is in addition to 27 existing private sector locations and 26 planned locations funded by a separate grant.
The next year, the focus will turn to stations in rural counties, small urban areas and areas advised by metropolitan planning organizations.
After that, during the third through fifth year of implementation, Texas will continue building out charging infrastructure in smaller and rural areas. The report states that charging stations might be equipped with a combination of solar and battery equipment to supplement their power supplies.
Gov. Greg Abbott stressed the importance of including rural areas in TxDOT's plan in a March 22 letter.
"Texas' sheer volume of roadway miles leaves ample opportunity for EV charging deployment. The plan should ensure that every Texan can access the infrastructure they need to charge an EV," Abbott wrote. "Additionally, I direct TxDOT and stakeholders to include in the plan a way for Texans to easily get from Beaumont to El Paso and Texline to Brownsville in an EV–with a focus on rural placement and connectivity."
Chandra Bhat, a University of Texas transportation engineering professor and the director of the U.S. Department of Transportation's Center on Data-Supported Transportation Operations and Planning, said the additional charging stations are a welcome upgrade to Texas transportation. Some of Bhat's research has been funded by TxDOT.
Bhat said there are several barriers to electric vehicle adoption by consumers: the upfront cost, anxiety over how far a driver can travel and the wait times for charging.
This new plan addresses range anxiety by providing many options only 50 miles apart — however, it doesn't address cost or fully address wait times, he said. Although the planned chargers will be high speed, it still takes around half an hour, he said. A driver might not know how long they may have to wait if someone else is already using the stalls.
That uncertainty can cause consumers to pass on purchasing electric vehicles altogether, he said.
Bhat said he thinks allowing drivers to reserve charging stations at specific times might help reduce that uncertainty. But still, Bhat said he is optimistic that more people will adopt electric vehicles in Texas due to the planned infrastructure upgrades. He also hopes the state will invest in putting information in front of consumers about the increased availability of chargers.
"We will see a clear uptick in the next two or three years, I believe," Bhat said. "And if we get an announcement that batteries are going to be lasting longer and are going to be less expensive, you're gonna see them bought by the droves."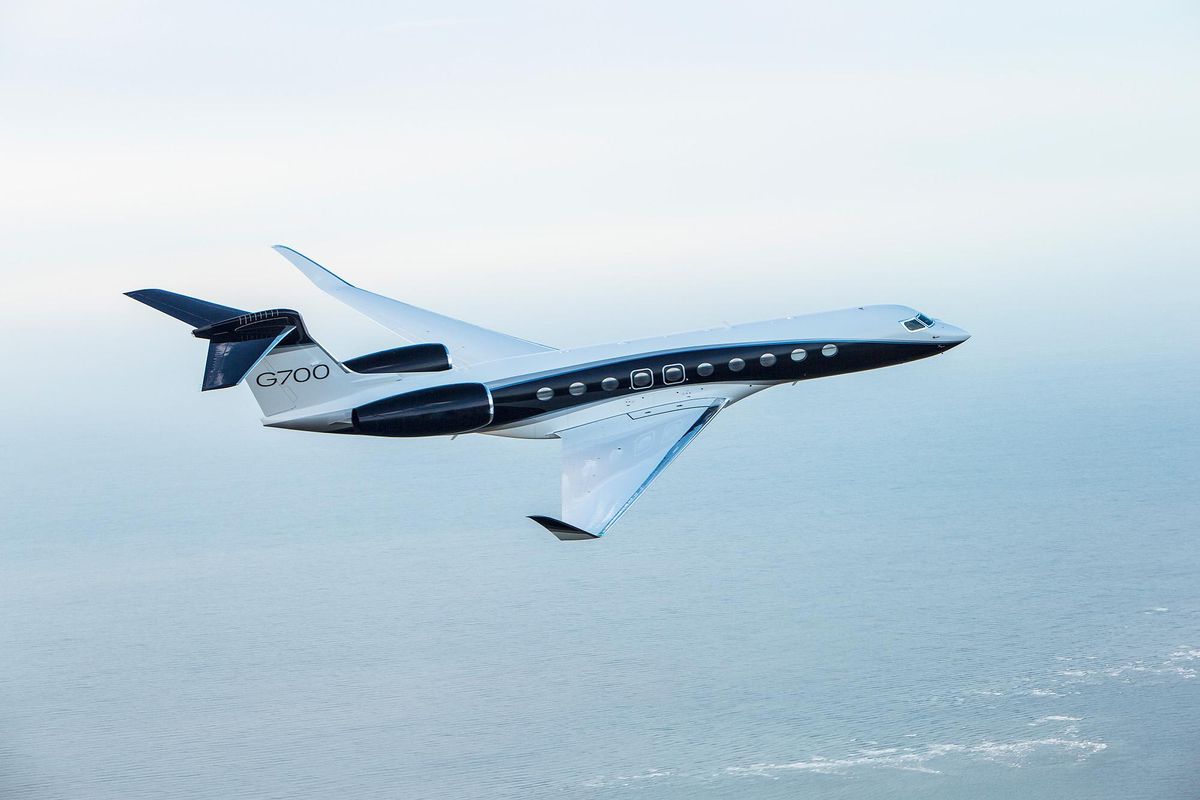 Elon Musk has placed an order for a new, top-of-the-line private jet: a Gulfstream G700, Austonia has learned. Delivery is expected in early 2023.
Billed as offering "the most spacious cabin in history," the aircraft seats 19 and soars above the rest of us at up to 51,000 feet. Base price: $78 million.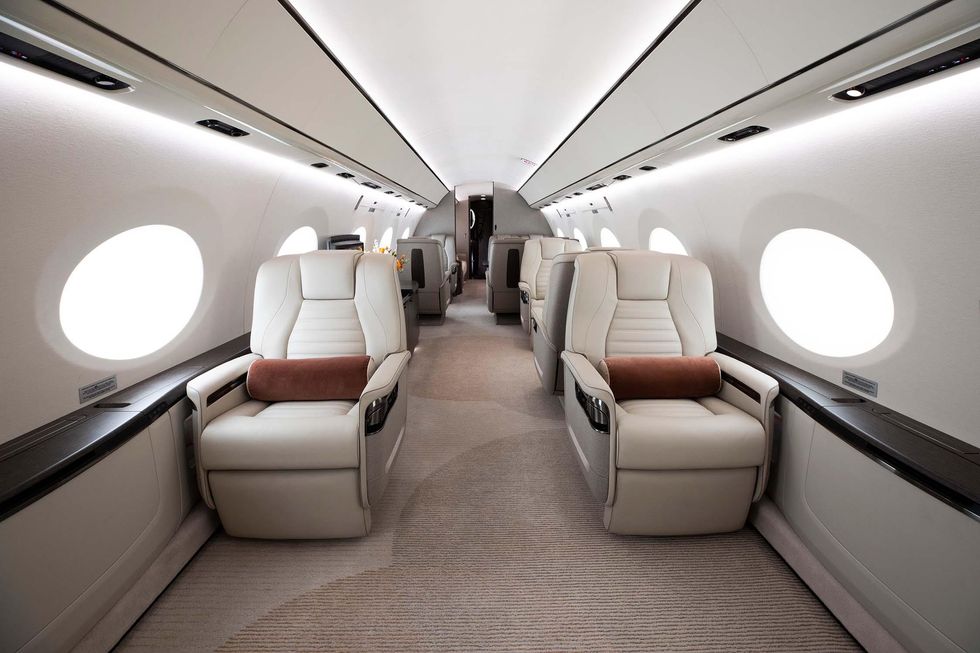 The Gulfstream G700 was awarded the 2022 International Yacht & Aviation Award for excellence in cabin design this year. (Gulfstream)
According to the Gulfstream website, the G700 can fly up to 7,500 nautical miles without refueling, enough range to fly nonstop from Austin to Hong Kong. Powered by two Rolls-Royce engines, it has its own Wi-Fi system, 20 oval windows measuring 28" x 21", and two lavatories.
The sweet new ride will replace his current top-of-line private jet: a 2015 Gulfstream G650, the aircraft that has been made somewhat famous by the automated @elonjet Twitter account, which tracks and reports his personal aircraft's movements using public data.
Musk has repeatedly championed "free speech" as a guiding ethic in his planned purchase of Twitter. Last December, Musk offered the teenager who built the @elonjet tracker $50,000 to shut it down, citing security concerns. It's still up.
According to the @elonjet account, Musk's jet last traveled to Austin, where it's been since June 23. The associated data says that his flight to Austin burned $2,573 worth of aviation fuel and discharged 4 tons of carbon dioxide.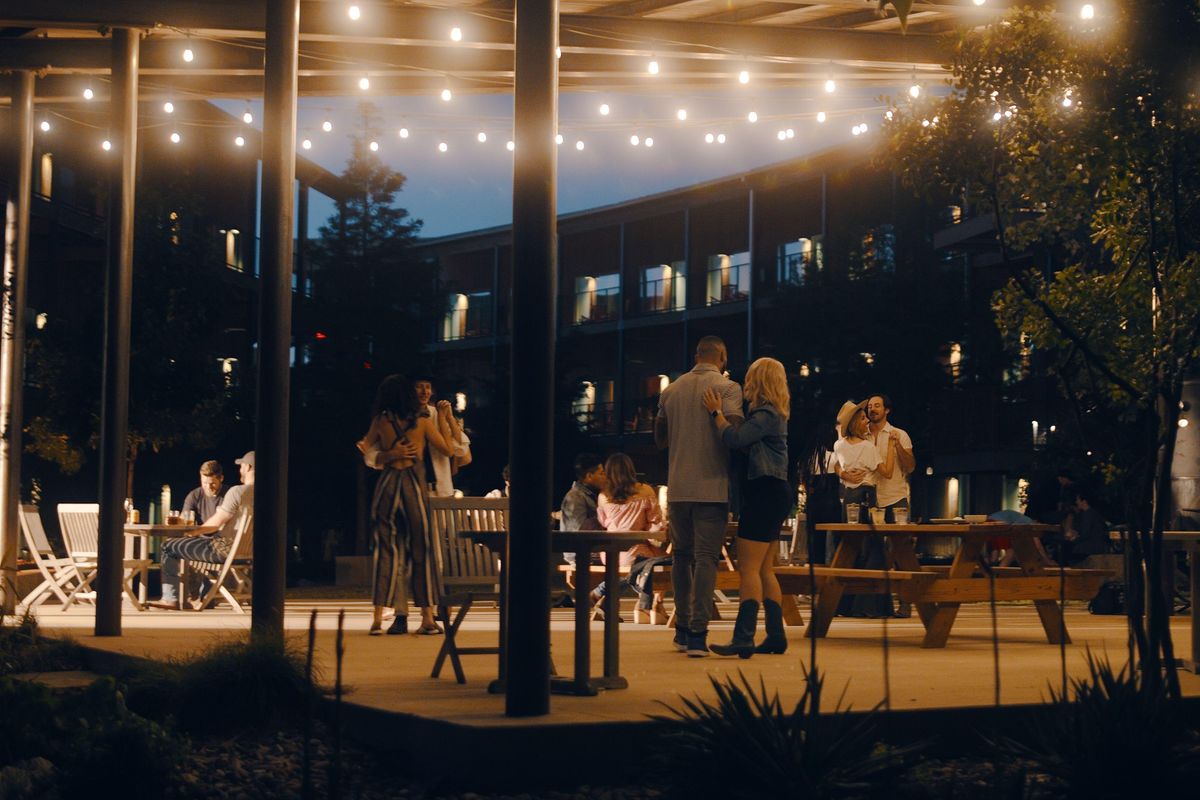 Live music and beer? Say no more. With a location in Austin, and others throughout Texas, the court hotels by the Valencia Hotel Group have a new offering for weekend stays: Live Music & Longnecks.
Enjoy live music all weekend long and check out the hotels' state-of-the-art amenities between sets. Make a splash in the pool, enjoy outdoor fire pits, or challenge your friends in a yard game while enjoying a weekend full of live music! Did we mention the package includes deluxe accommodations and a bucket of beer? Oh, and if you needed more convincing, this pet-friendly hotel means the whole family can join in on the fun.
The hotels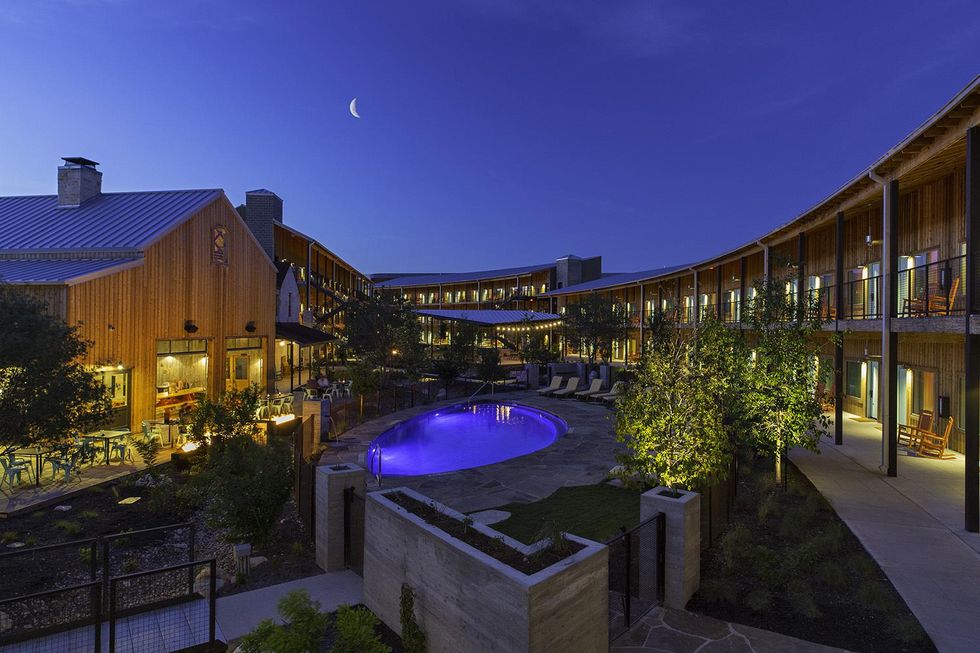 Explore any of the Court Hotels by Valencia Hotel Group for a memorable escape. Each property offers a unique experience remnant of yesteryear but with all of the modern amenities that make for a fun and comfortable stay. With acres of landscaped courtyards, relax and unwind in an outdoor environment perfect for doing everything or absolutely nothing at all. With locations in Austin, College Station, Irving, and Lubbock your urban retreat has never been so close.
The music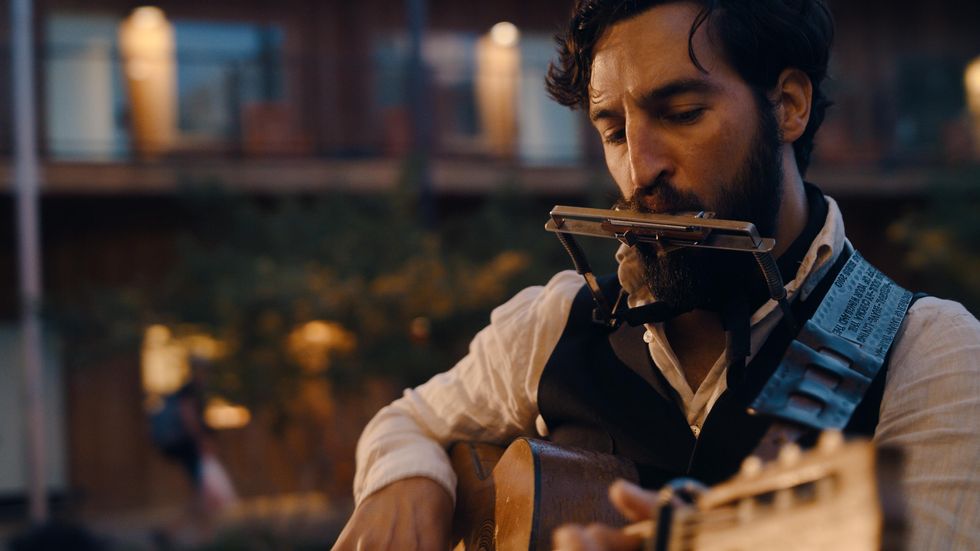 Locals and travelers alike are invited to enjoy the deep roots of Texas music all summer long with a robust lineup of live performances. From the banks of the San Antonio Riverwalk to Irving's manicured streets, Valencia's hotels are a place to gather and reconnect, offering uniquely Texan settings for the weekly performances.
"We're proud of the community we've fostered among Texas musicians and the many rising stars who perform at our properties," says Amy Trench, corporate director of brand marketing & PR for Valencia Hotel Group.
In Austin, you can catch good ol' fashioned Texas country by Drew Moreland and Clayton Gardner, bluegrass by Reagan Quinn, and much, much more.
With unique programming at each of Valencia's properties, there's something for everyone to enjoy all summer long.
The perks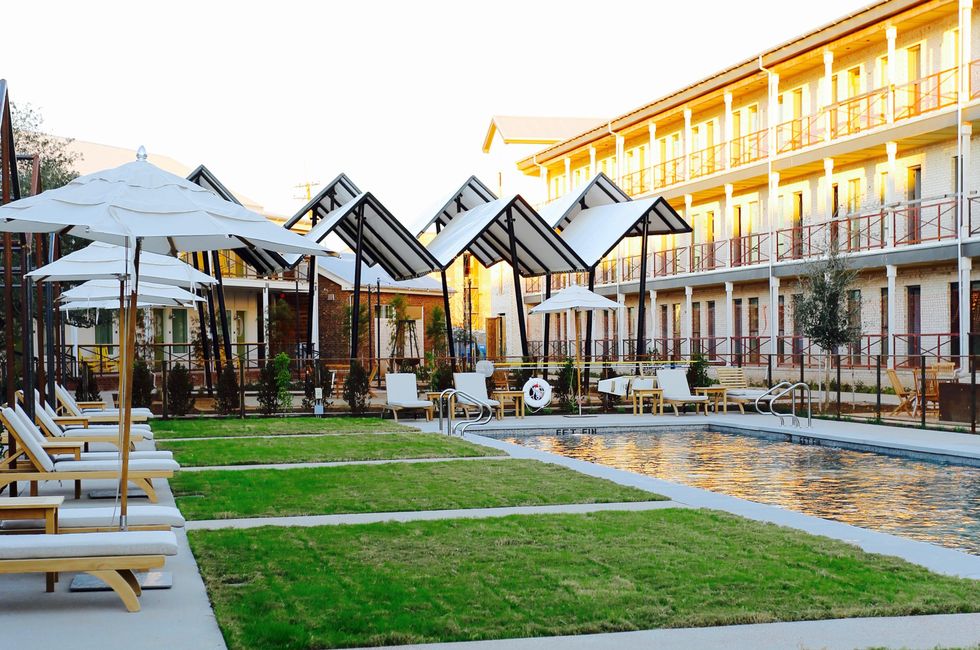 If you're a Valencia Hotel Group Rewards member, the perks are plentiful. Enjoy up to 10% off the Best Available Rate, and for a limited time, members can save up to 15% off a stay of 2 nights or more, for select stays in 2022.
But that's really just the beginning. At select locations, you can enjoy discounts on weeknight stays, a complimentary third night, or curated packages for a romantic getaway or a night of watching the Verde at Q2 Stadium. You'll also find special rates for AAA and AARP Members, educators, and front-line heroes including military, law enforcement, fire, and rescue workers.