Get connected with our daily update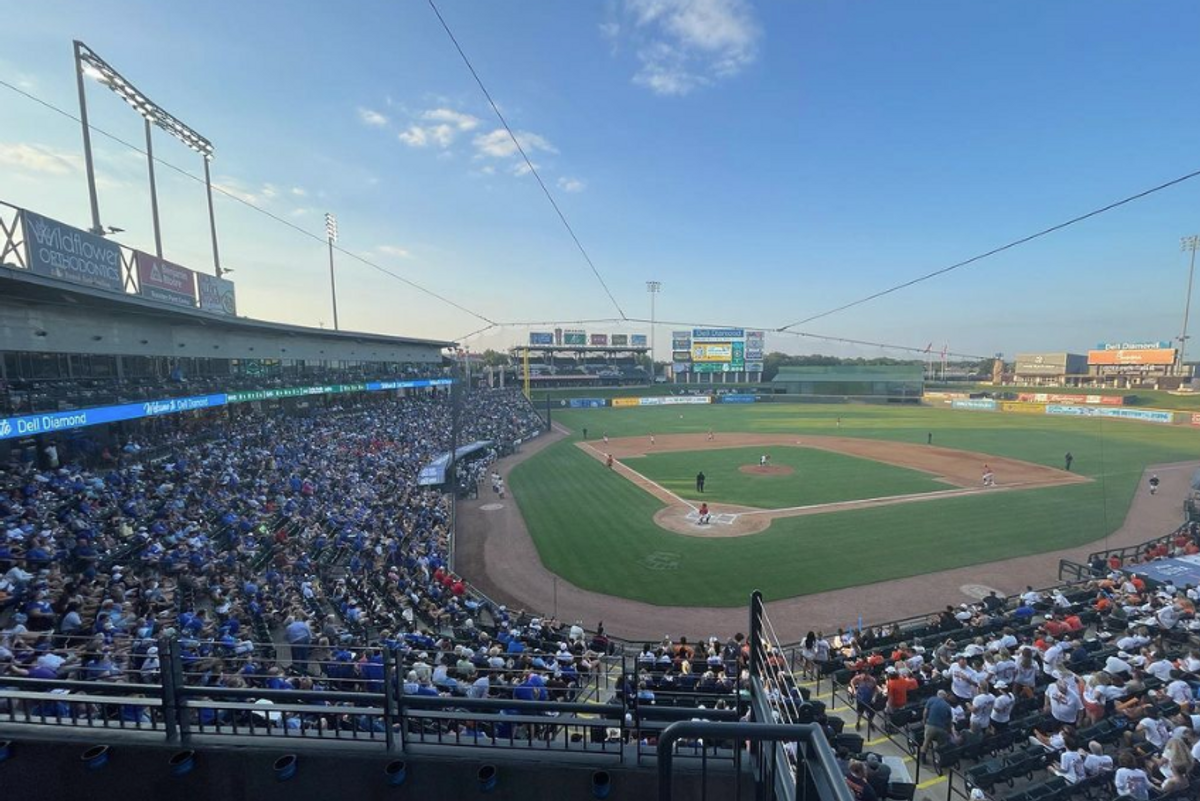 🗓 Friday
Travis County is hosting a free Juneteenth gathering filled with food trucks, dancing and activities for all ages in celebration of freedom. The theme is "Homecoming: Meet us at the gathering spot."

10 a.m.-2 p.m. Friday | 📍 Lower level parking garage, 800 Lavaca St.
Start your weekend at the ballgame! This week Round Rock takes on the Houston-area Sugar Land Space Cowboys at home. Tickets start at $12 and there will be fireworks after the game.
7:05 p.m. Friday | 📍 Dell Diamond,
3400 E Palm Valley Blvd.
🗓 Saturday
Sneakerheads listen up—Music Lane is getting a new fashion boutique, Konnect, by former Longhorn and Gamers First founder Kenny Vaccaro. The boutique will rotate designer brands and luxury shoes.
10 a.m.-7 p.m. Friday | 📍 The Kollective,
200 Academy Dr.
Honoring the historically Black holiday of Juneteenth, this year's Freedom Fest will feature a barbecue competition, sling-shot showcase, a performance by the Soul of our City musicians, local food trucks and children's activities. Best of all, the event is completely free.
1-4 p.m. Saturday | 📍 Colony Park District Park,
7201 Colony Loop Dr.
Contracommon and The Little Gay Shop are teaming for a quick pop-up showcasing LGBTQ+ and BIPOC artists. The market was curated by Molly Sydnor to go along with her exhibition, Hysteria.
3-6 p.m. Saturday | 📍 Contracommon,
12912 Hill Country Blvd.
The Austin Motel is inviting everyone to dance under its neon lights, pose and relive prom with festive cocktails and Hot Dog King on site. Winner of the Prom Star parade will win a membership to the Austin Motel Swim Club. Tickets are $25 per person.
6-10 p.m. Saturday | 📍 Austin Motel, 1220 S Congress Ave.

🗓 Sunday
Catch some classic, collector, antique, sports cars and more at the monthly Round Rock Car Show. The event is free and open to all ages.
10 a.m.-1 p.m. Sunday | 📍 Old Settlers Park,
2002 Harrell Pkwy.
Join May Magdalene, Mars and Veronica Valentine and special guests for a lively drag brunch you won't soon forget on the patio at The Volstead Lounge. This event is 21+ and don't forget to tip your queens!
1 p.m. Sunday | 📍 The Volstead Lounge,
1500 E 6th St.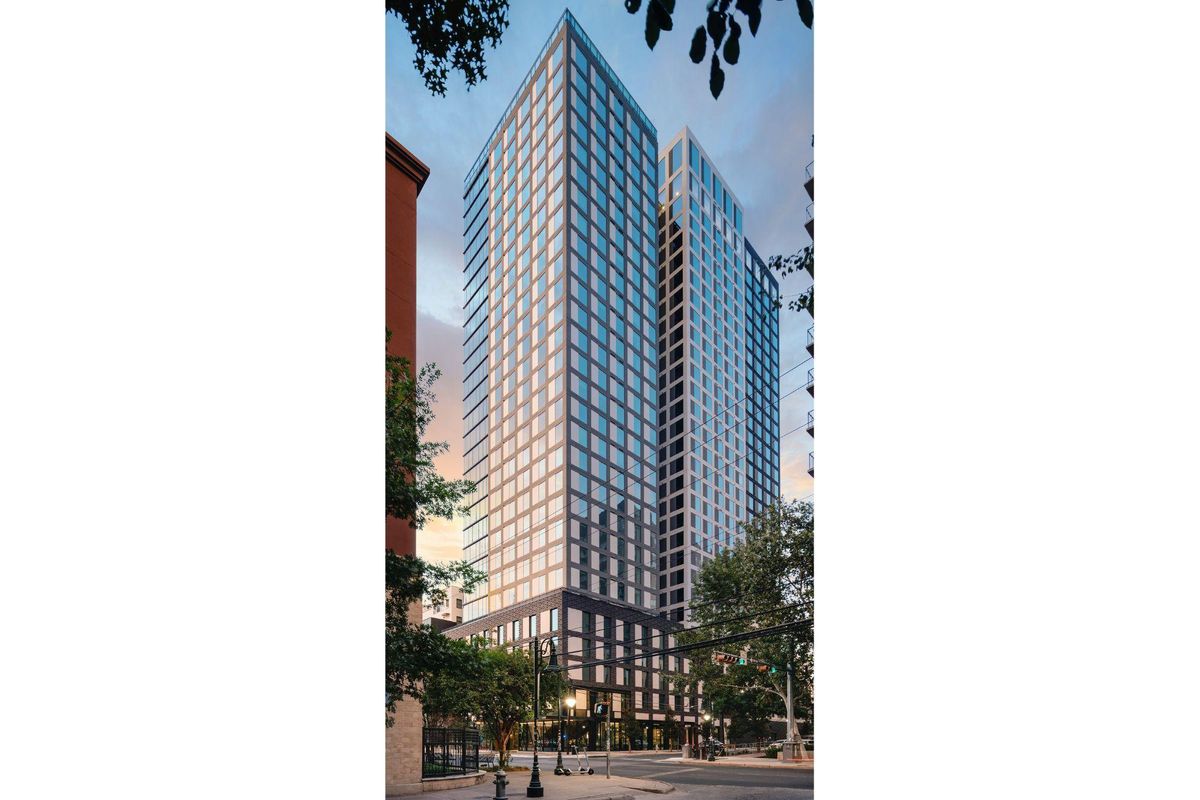 Move-in has started for a new 300-foot tower a few blocks away from the University of Texas at Austin.
Known as Waterloo Tower, the fully leased building totals 229,728 square feet and is located off of the Drag, along 24th Street. The Austin-based developer, LV Collective, says this location offers easy access to West Campus restaurants and shops and connects residents to the UT campus.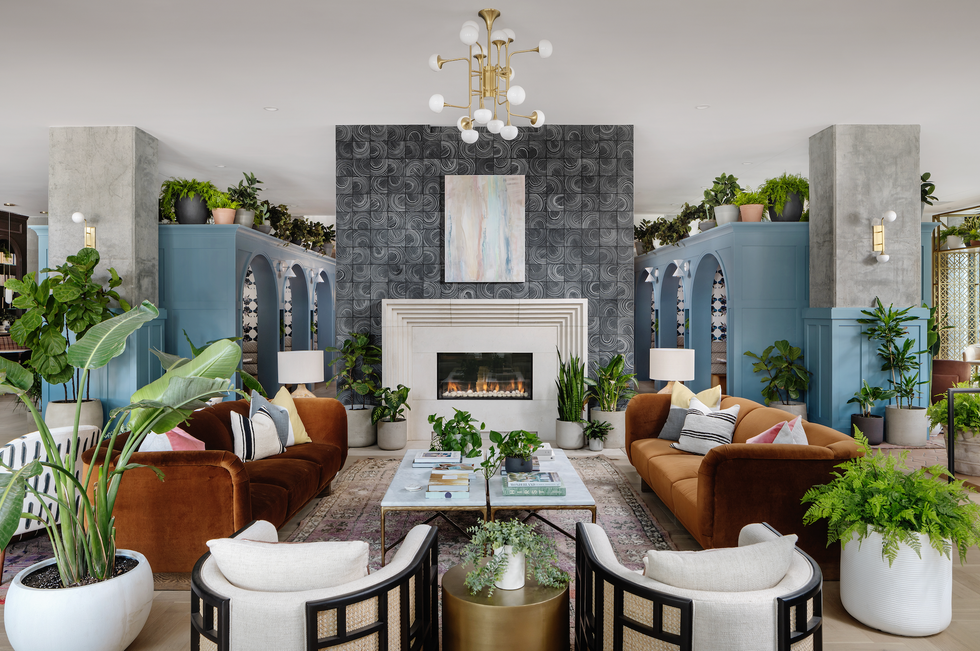 With 241 units and 796 beds, residents have perks like Daydreamer Coffee in the lobby and a rooftop amenity level. The rooftop has unobstructed views of downtown Austin and the UT campus, plus private cabana-style seating areas, a hot tub and waterfall edge pool.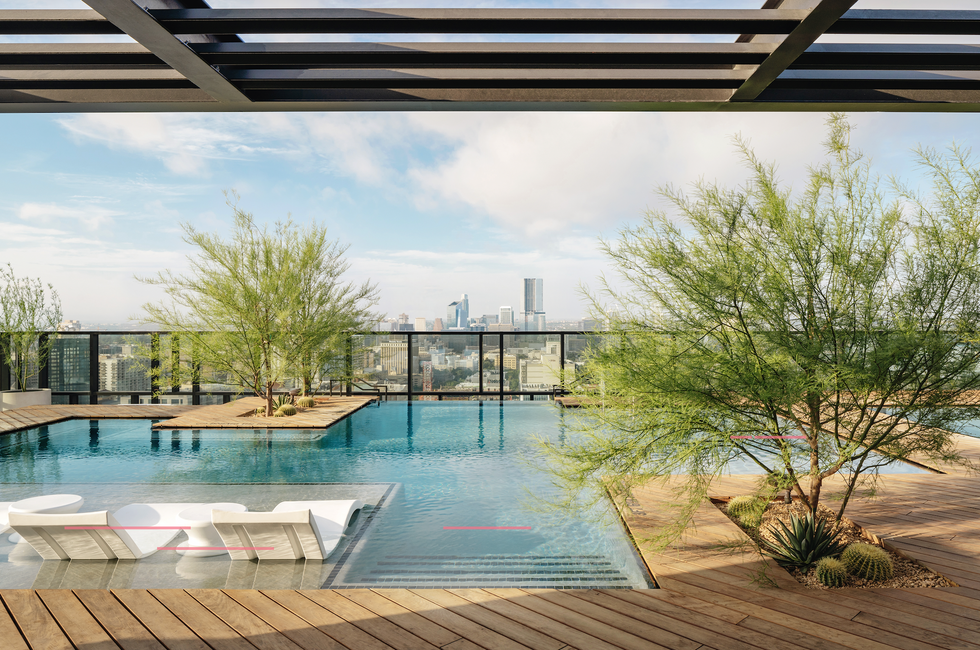 The building broke ground in 2020 near the start of the pandemic and was completed ahead of schedule. LV Collective CEO David Kanne noted the particular care to the interiors that ensured the building was "thoughtfully-designed with spaces that capture the vivacity of UT Austin students, as well as provide our residents and guests with an amenity-rich experience designed to accommodate and enrich the college lifestyle."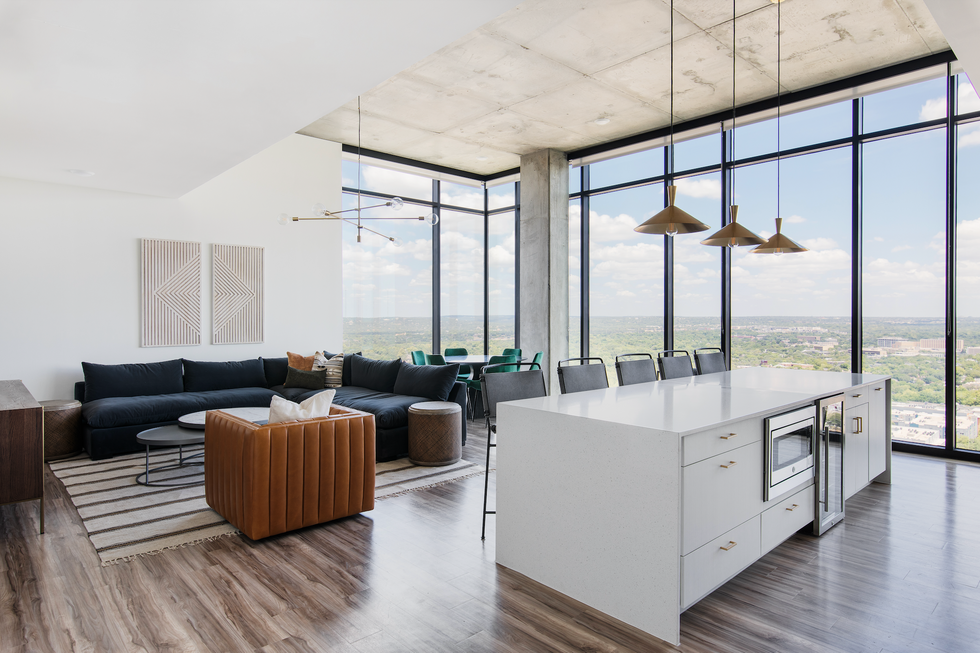 The tower came to be through an amendment to the University Neighborhood Overlay in 2019. It allows developers to build more units than are allowed by a site's base zoning if they agree to set aside a portion of units for income-restricted affordable housing. So Waterloo Tower allocated two floors of the 30-story tower to affordable housing.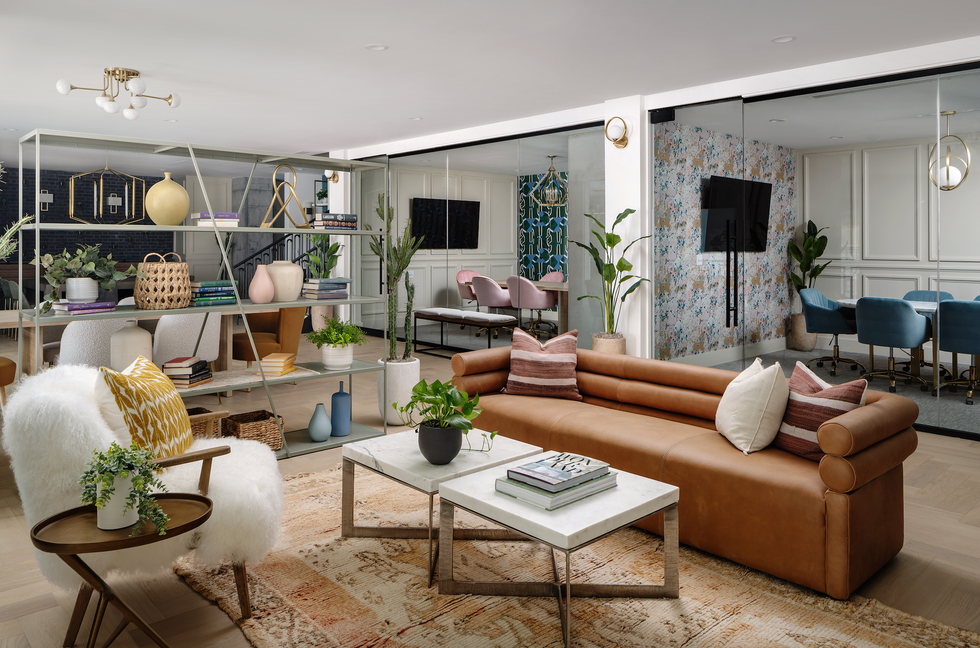 The architecture of the project was taken on by Austin-based architects BOKA Powell and TBG Partners for landscaping while interiors were carried out by Chelsea Kloss.
Other student developments by LV Collective include West Campus buildings The Ruckus and Moontower.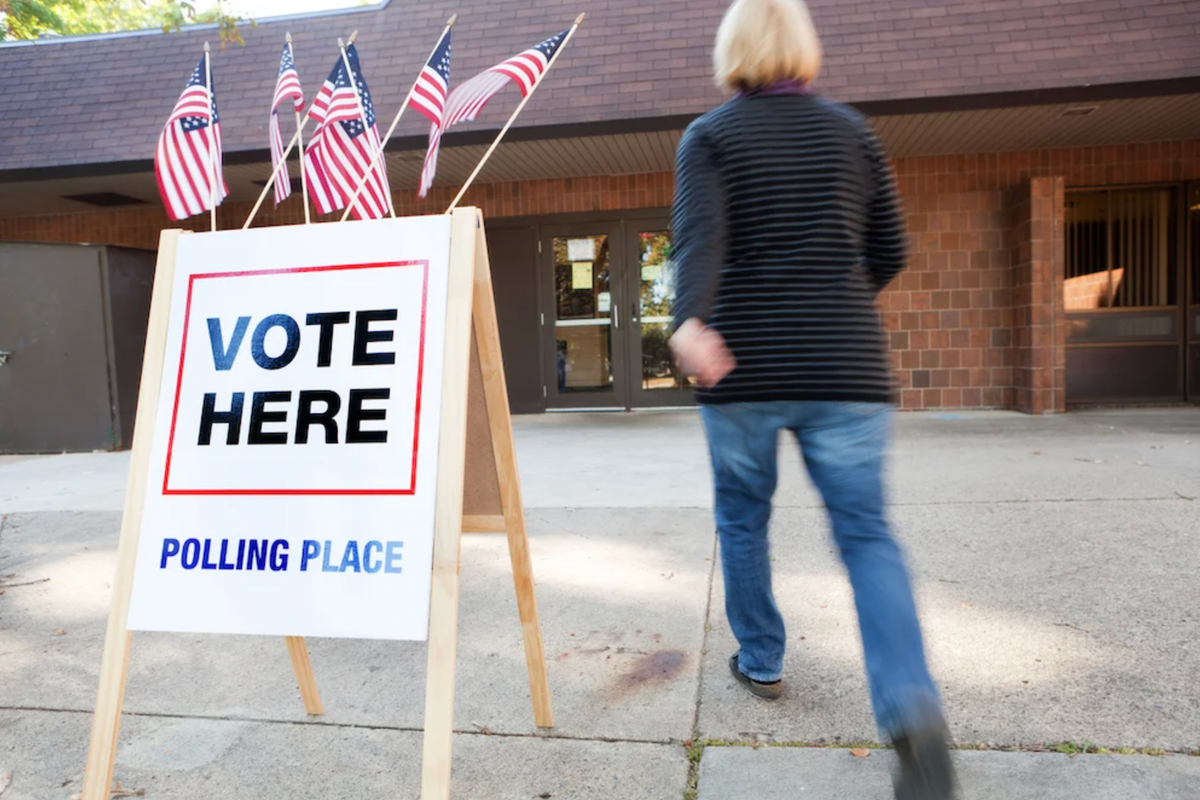 When it comes to the 2022 Austin mayoral and City Council election set for Nov. 8, voters can examine the actual performance of the two incumbents seeking reelection. But what of the other 31 candidates whose names may be on the ballot and vying to be the new mayor or one of the five council members on the dais?
Aside from what these candidates say on the campaign trail, publish on their campaign websites, or post on social media, how do we judge their fitness for office? This article focuses on how much and how often each of the 33 candidates have participated in democracy by casting their votes at the ballot box.