Get connected with our daily update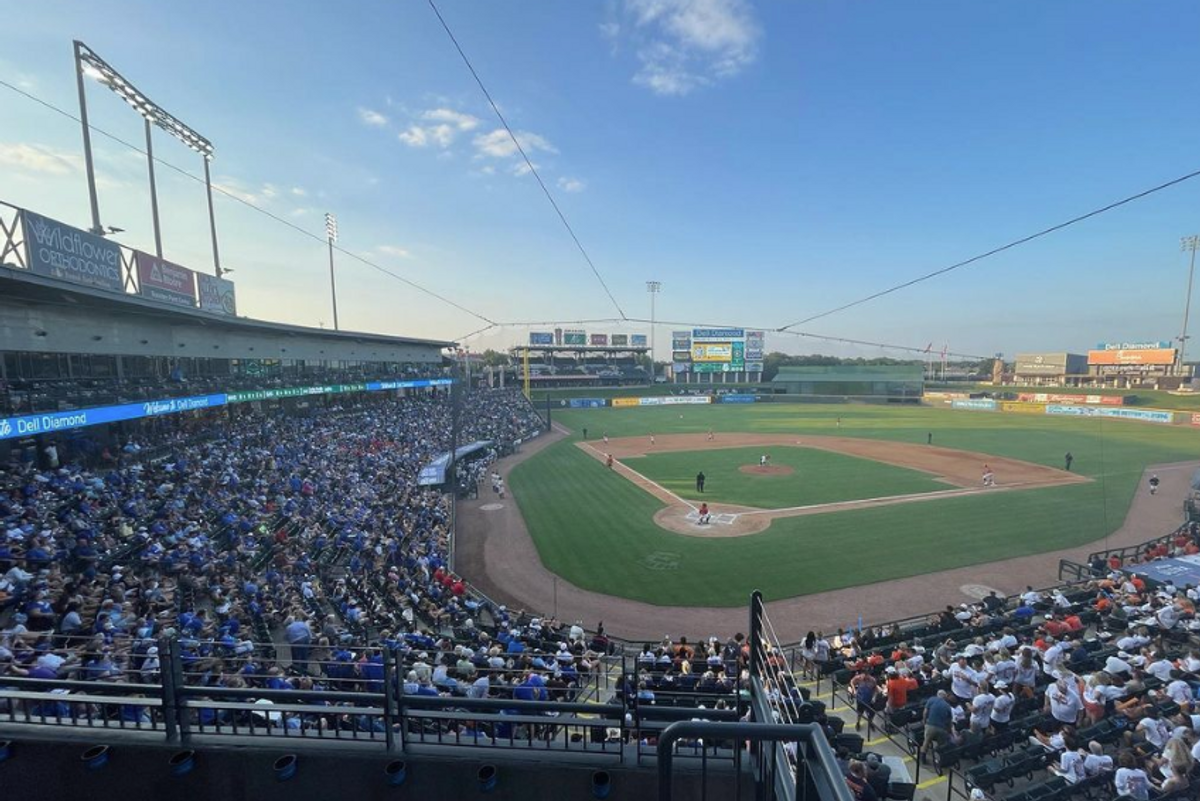 🗓 Friday
Travis County is hosting a free Juneteenth gathering filled with food trucks, dancing and activities for all ages in celebration of freedom. The theme is "Homecoming: Meet us at the gathering spot."

10 a.m.-2 p.m. Friday | 📍 Lower level parking garage, 800 Lavaca St.
Start your weekend at the ballgame! This week Round Rock takes on the Houston-area Sugar Land Space Cowboys at home. Tickets start at $12 and there will be fireworks after the game.
7:05 p.m. Friday | 📍 Dell Diamond,
3400 E Palm Valley Blvd.
🗓 Saturday
Sneakerheads listen up—Music Lane is getting a new fashion boutique, Konnect, by former Longhorn and Gamers First founder Kenny Vaccaro. The boutique will rotate designer brands and luxury shoes.
10 a.m.-7 p.m. Friday | 📍 The Kollective,
200 Academy Dr.
Honoring the historically Black holiday of Juneteenth, this year's Freedom Fest will feature a barbecue competition, sling-shot showcase, a performance by the Soul of our City musicians, local food trucks and children's activities. Best of all, the event is completely free.
1-4 p.m. Saturday | 📍 Colony Park District Park,
7201 Colony Loop Dr.
Contracommon and The Little Gay Shop are teaming for a quick pop-up showcasing LGBTQ+ and BIPOC artists. The market was curated by Molly Sydnor to go along with her exhibition, Hysteria.
3-6 p.m. Saturday | 📍 Contracommon,
12912 Hill Country Blvd.
The Austin Motel is inviting everyone to dance under its neon lights, pose and relive prom with festive cocktails and Hot Dog King on site. Winner of the Prom Star parade will win a membership to the Austin Motel Swim Club. Tickets are $25 per person.
6-10 p.m. Saturday | 📍 Austin Motel, 1220 S Congress Ave.

🗓 Sunday
Catch some classic, collector, antique, sports cars and more at the monthly Round Rock Car Show. The event is free and open to all ages.
10 a.m.-1 p.m. Sunday | 📍 Old Settlers Park,
2002 Harrell Pkwy.
Join May Magdalene, Mars and Veronica Valentine and special guests for a lively drag brunch you won't soon forget on the patio at The Volstead Lounge. This event is 21+ and don't forget to tip your queens!
1 p.m. Sunday | 📍 The Volstead Lounge,
1500 E 6th St.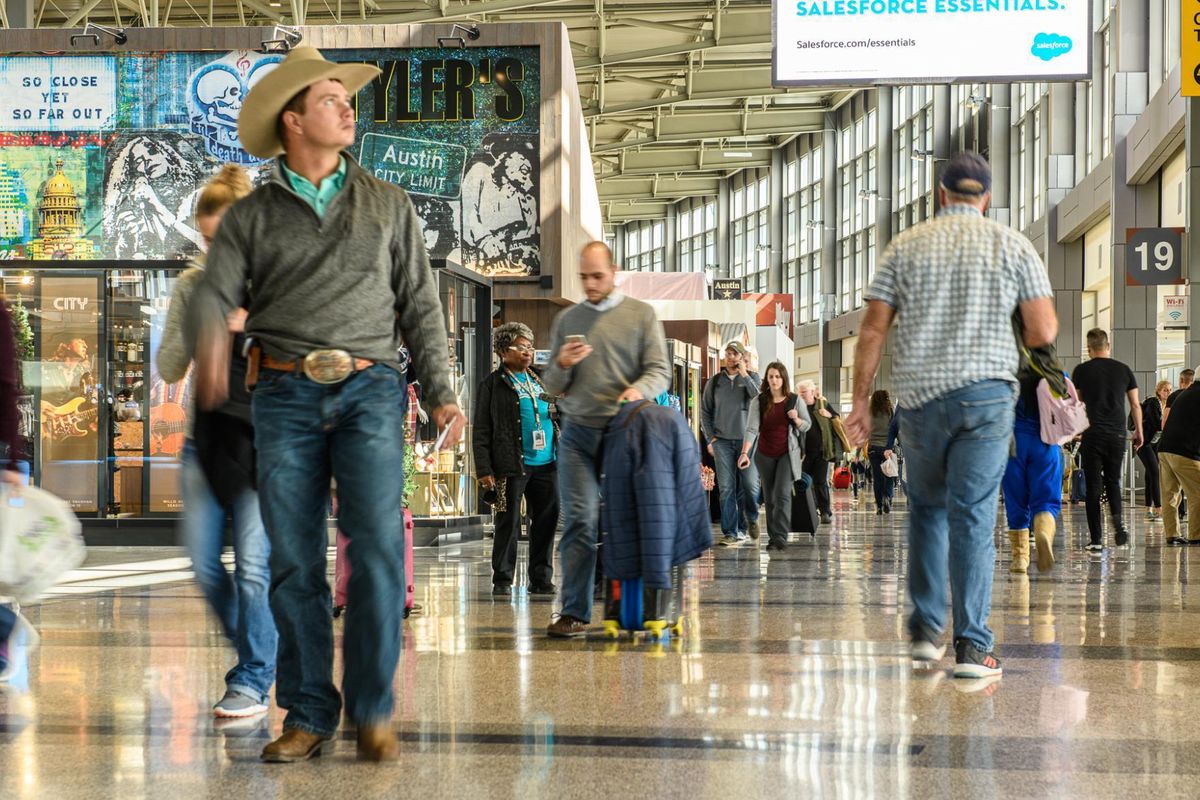 Austin-Bergstrom International Airport is getting $15 million to help advance the much-needed airport expansion.
U.S. Rep. Lloyd Doggett announced Thursday morning that the airport would receive the funds as part of President Joe Biden's new Infrastructure Law, which will direct billions of dollars to transportation upgrades, widespread high-speed internet access and investments in clean energy.
The $15 million, from the Airport Terminal Program, is in addition to the $17.3 million that the Infrastructure Law provided to the airport late last year.
"In order for Austin to be the international city—the hub of education, culture, and technology—that I know we are, our institutions and our infrastructure must be properly equipped to support world-class endeavors and worldwide visitors," Doggett said in a statement.
The airport has seen substantial growth post-pandemic, reaching all-time traffic high in May. According to ABIA officials, the airport saw more than 2 million passengers come through the terminal, 82% more than in May 2021.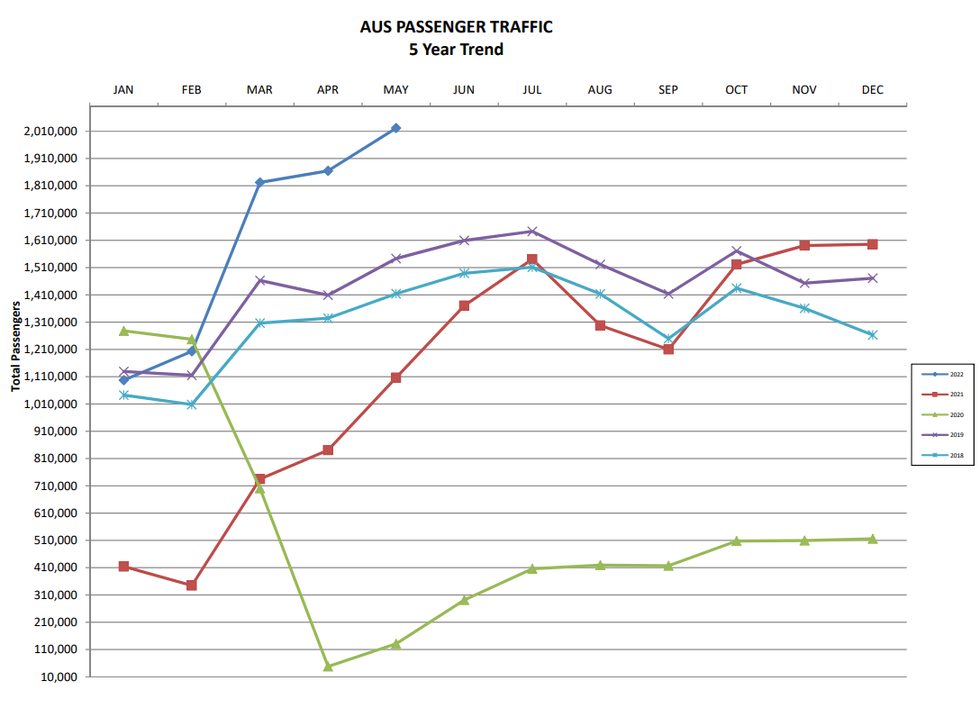 (ABIA)
The funds will go toward increasing the square footage of the Barbara Jordan terminal—which would add new gates, waiting spaces and TSA checkpoints—to meet growing passenger demand.
"While our most immediate need has been for more Transportation Service Administration (TSA) resources to prevent more long lines and baggage issues, these infrastructure funds will help in expanding our airport to meet the demands of both our growing population and our growing role as an international gateway city," Doggett said.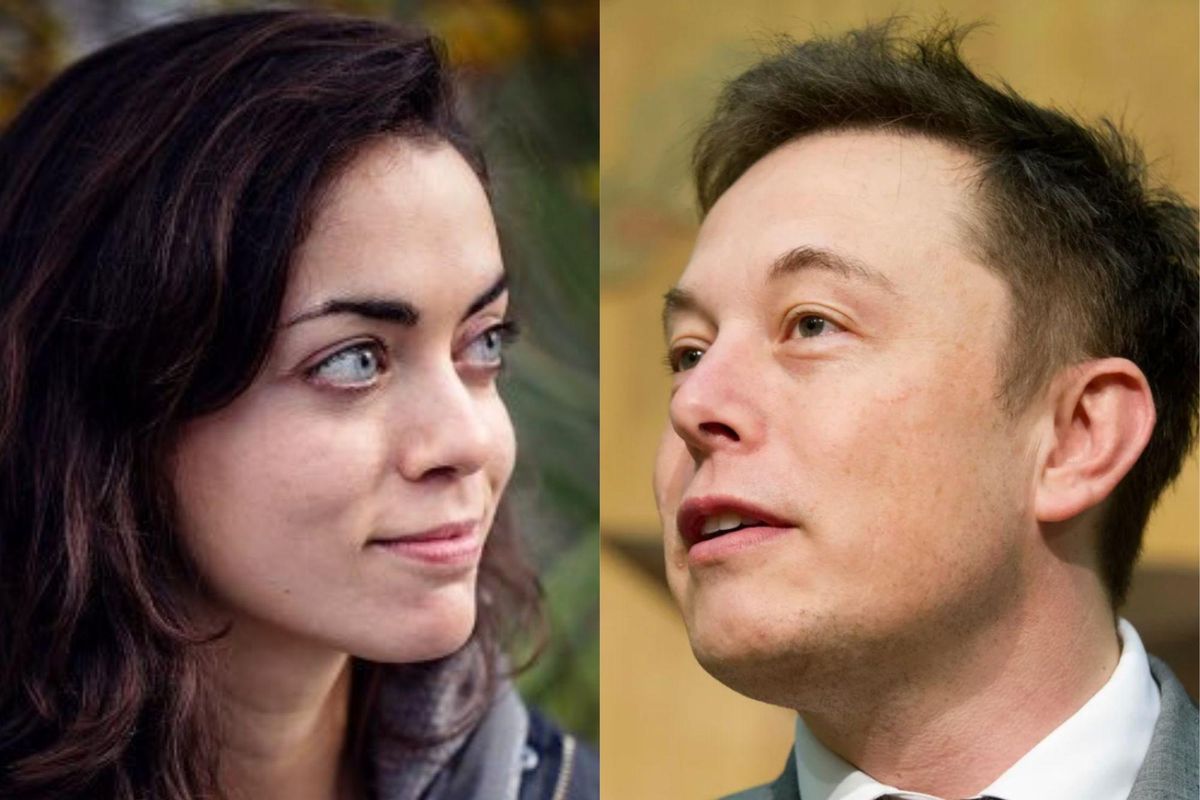 Elon Musk is steadily populating the earth with the birth of another set of twins born to one of his top executives.
Court documents first obtained by Business Insider revealed Musk had twins with Neuralink executive Shivon Zilis last year, weeks before his second child with ex-girlfriend Grimes via surrogate was born. Now, Musk has nine known children.
In April, a petition was filed by the two parents to add their father's last name to the twins' names. An Austin judge approved the order in May.
Zilis, 36, is a Canadian native, who met Musk through her work with an AI nonprofit. She was hired at Tesla in 2017 before moving to Neuralink, Musk's brain implants startup. Insider reports she moved from San Francisco to a $4 million Austin home last summer—listed as the home for both her and Musk in documents.
This makes me sad. No one's perfect but I've never met anyone who goes through more personal pain to fight for an inspiring future for humanity - and has done so tirelessly for decades. Everyone's entitled to their opinion but mine is that there's no one I respect and admire more https://t.co/pkNvYrrX96
— Shivon Zilis (@shivon) May 11, 2020
Musk has been outspoken about an underpopulation crisis—the birth rate falling below the replacement level. In December 2021, the month his daughter with Grimes was born, he made a dire prediction that "civilization is going to crumble" if people don't have more children.

Musk has not addressed the news on his latest revealed children. However, he did take to Twitter to say he is "doing his best to help the underpopulation crisis," and that he hopes "you have big families."
Doing my best to help the underpopulation crisis.

A collapsing birth rate is the biggest danger civilization faces by far.
— Elon Musk (@elonmusk) July 7, 2022