Get connected with our daily update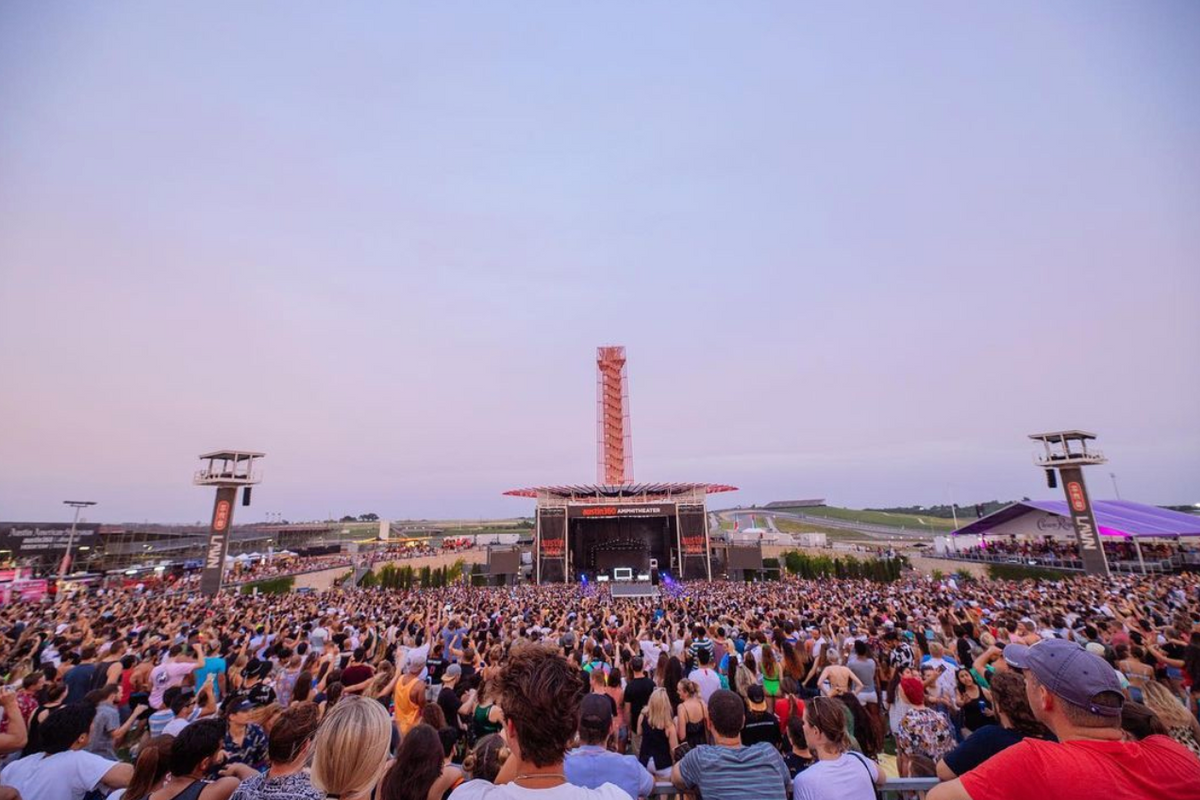 Friday
Calling all Porter Robinson fans–now is the time to see the electronic artist in Austin alongside six additional up-and-coming artists in the genre. The mini-fest moves to Dallas the next day and you can get tickets starting at $25.
4:30 p.m. Friday | Germania Insurance Amphitheater,
9201 Circuit of the Americas Blvd.
Held for the first time in Austin, Coindesk Consensus promises to be the "SXSW of crypto," with more than 300 speakers slated to talk about Web3, blockchain and the Metaverse. Fidelity Investments CEO Abby Johnson, Edward Snowden and Binance CEO Changpeng 'CZ' Zhao will speak. Tickets start at $99 for a virtual pass or $1,299 for general admission.
Times vary Friday-Sunday | The Fairmont & Austin Convention Center, 101 Red River St.
Embrace your inner biker for an extended weekend at the Republic of Texas Motorcycle Rally, which is being held in Bastrop for the first time. Live music, rides and motorcycle acrobats will keep you entertained! Tickets start at $25.
Times vary Thursday-Sunday | Mere's Reserve,
1141 FM 969 Farm-To-Market Rd.
Link & Pin has invited some of its favorite local artists to display their work during the 2022 Summer Strut, which runs all weekend through Aug. 28, to give them some exposure.
1-5 p.m. Thursday-Saturday | Link & Pin Gallery,
2235 E. 6th St. #102.
Saturday
This exclusive three-week show kicks off on Saturday, running through June 26, featuring never-before-seen large-scale work from owner Lisa Russell's private collection. The works will all have limited exposure, and be displayed together for the first time—pictures will not be allowed. Free private walkthroughs can be scheduled at sales@wcc.art.
1-5 p.m. Saturday-Sunday | West Chelsea Contemporary,
1009 W. 6th St #120.
Poetry in the Park is returning for a second time under the shady trees at Republic Square. As a platform for local poets and spoken word artists, this weekend's theme will focus on Pride Month and Juneteenth.
11 a.m.-1:30 p.m. Saturday-Sunday | Republic Square,
422 Guadalupe St.
Catch Canadian poet, illustrator and mind behind the poetry book "Milk and Honey," Rupi Kaur, in Austin. Get tickets for the famous "Instapoet" starting at $39.
8 p.m. Saturday | Bass Concert Hall,
2350 Robert Dedman Dr.
Celebrate Pride Month during a day in the sun with your fellow Austinites at Moody Amphitheater. The free daylong festival will feature Pride-themed activities and LBGTQIA performances.
12-9 p.m. Saturday | Moody Amphitheater at Waterloo Park, 500 E. 12th St.
Reminisce in the music of the '60s at the Cedar Park H-E-B Center, featuring tunes from The Drifters, The Platters + Cornell Gunter's Coasters.
7:30 p.m. Saturday | H-E-B Center at Cedar Park,
2100 Ave of the Stars.
Sunday
Put on your dancing shoes and get ready to learn about the shared African roots of Puerto Rico and Mexico at the Salsa & Heritage Festival. Tickets are $30 the day of the festival, $24 for early birds.
3-8 p.m. Sunday | JCC Austin Ballroom, 7300 Hart Ln.
Help benefit the Williamson County Food Bank while you enjoy a day full of cars, live music, bouncy houses and food. Plus, you can enter your car for a chance to win a trophy. Tickets start at $10.
9 a.m.-1 p.m. Sunday | Realty Texas,
2000 S I-35 Frontage Rd Suite P.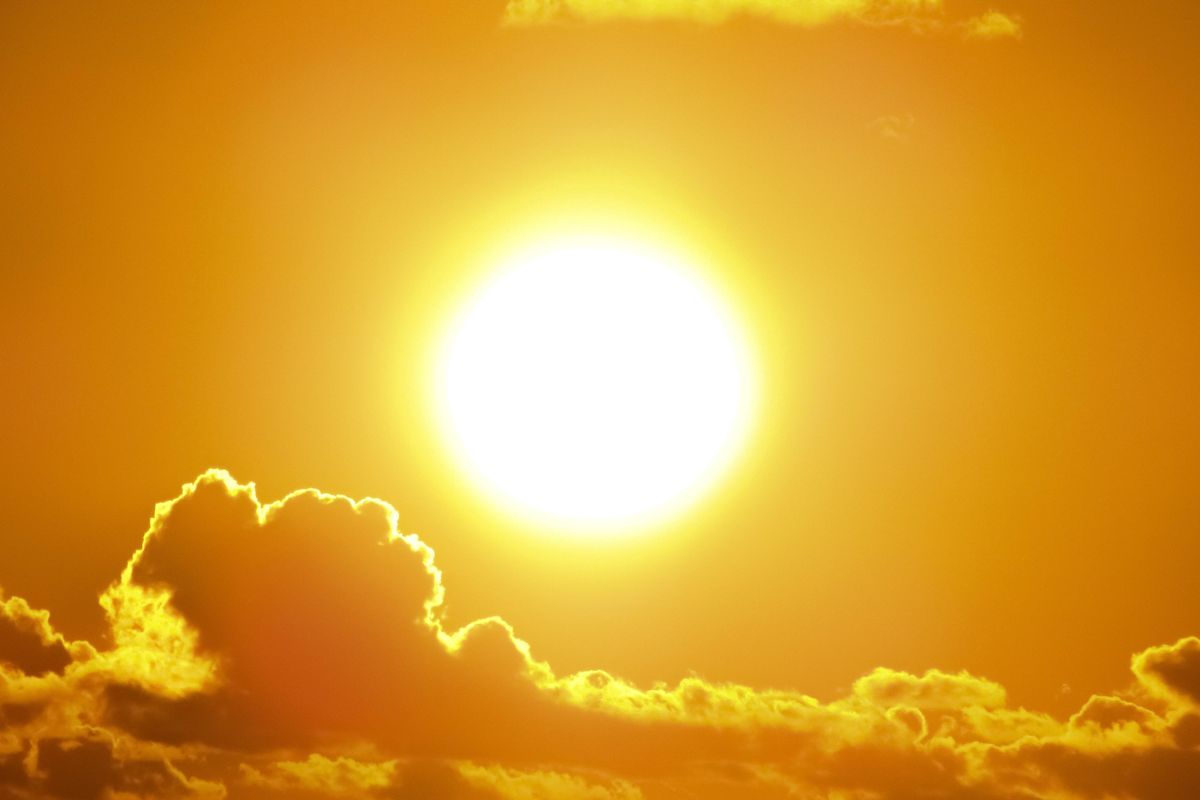 It's been a harsh summer around the globe and it hasn't skipped Austin, which has been setting high-temperature records galore this year.
While more than 85% of Americans are melting under temperatures above 90 degrees through this weekend, Austin is trudging into its 41st triple-digit day with a heat advisory issued from 10 a.m.-8 p.m. Thursday.
Anomalously high temps are expected to persist across most of the country thru this week, w/ triple-digit temps lingering in parts of the South Central US & a surge of #heat entering the Pacific NW by early next week 🌡️. For heat safety tips, visit: https://t.co/GEEQxOlSTNpic.twitter.com/VYSY5PAMrW
— NWS Weather Prediction Center (@NWSWPC) July 20, 2022
However, Austin isn't the only city breaking records.

The South Central U.S. is sweating
These cities topped their daily heat records on Wednesday.
Lawton, Oklahoma, tied its 2018 record of 111 degrees
Abilene, Texas, hit 110 degrees, topping its previous 1936 record of 107
Del Rio, Texas, topped its 2009 record of 106 at 108 degrees
San Antonio, Texas, got to 104 degrees, breaking the previous record of 101 from 1996
Fayetteville, Arkansas, was 103 degrees, its hottest since 2012, topping the record by one degree
West Plains, Missouri, topped its 101-degree record from 1964 at 104 degrees
Springfield, Missouri, tied its 2006 record at 103 degrees
Just one day before, nine Texas cities set records, including Austin, alongside one in Oklahoma.
Wichita Falls, Texas, hit 115 degrees and broke its record of 112 set in 2018
Borger, Texas, breaking its 109-degree 2018 record by two degrees
Abilene, Texas, hitting 110 degrees again
Oklahoma City, Oklahoma, hitting 110 and breaking its 1936 record by one degree
Amarillo, Texas, breaking its 2018 record of 105 by three degrees
San Angelo, Texas, tied its 2018 record at 108 degrees
El Paso, Texas, broke its 1980 record of 105 by two degrees
Austin's Camp Mabry hit 106 degrees, breaking its 105 records from 1914, 1923 and 1951
Midland International Air & Space Port in Midland, Texas, tied its 2018 record of 105
Houston, Texas, tied its 2000 record at 100 degrees
A look to the near future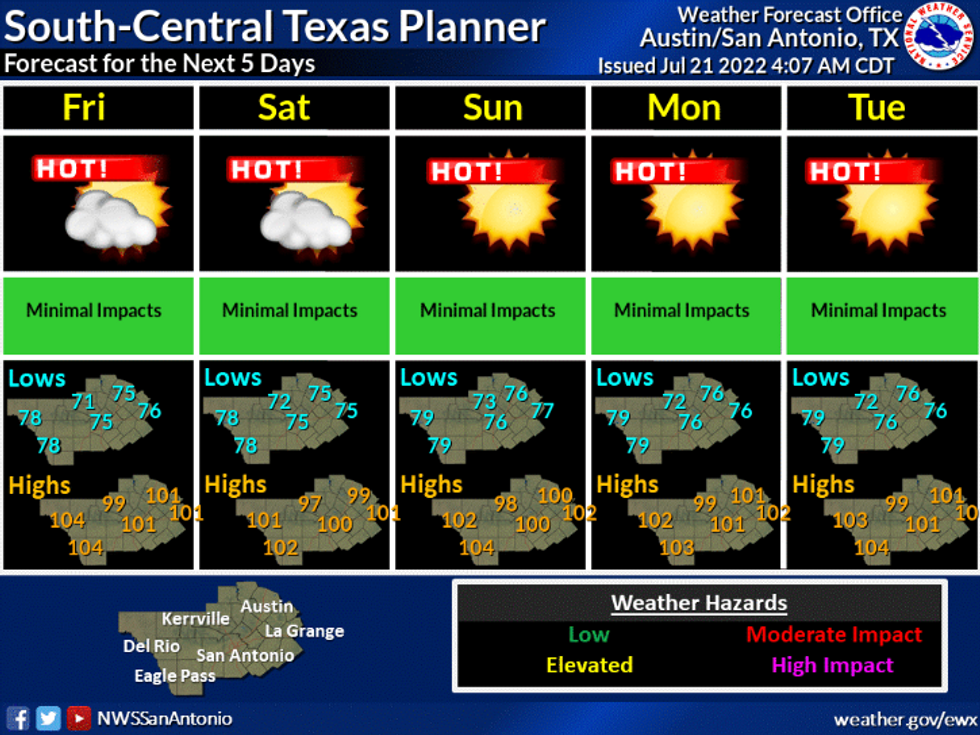 At least in Austin, it doesn't look like it's going to cool down more than a couple of degrees. According to the National Weather Service, the forecast for the next five days shows triple-digit highs. Additionally, a look at The Weather Channel shows 100-degree days persisting into August.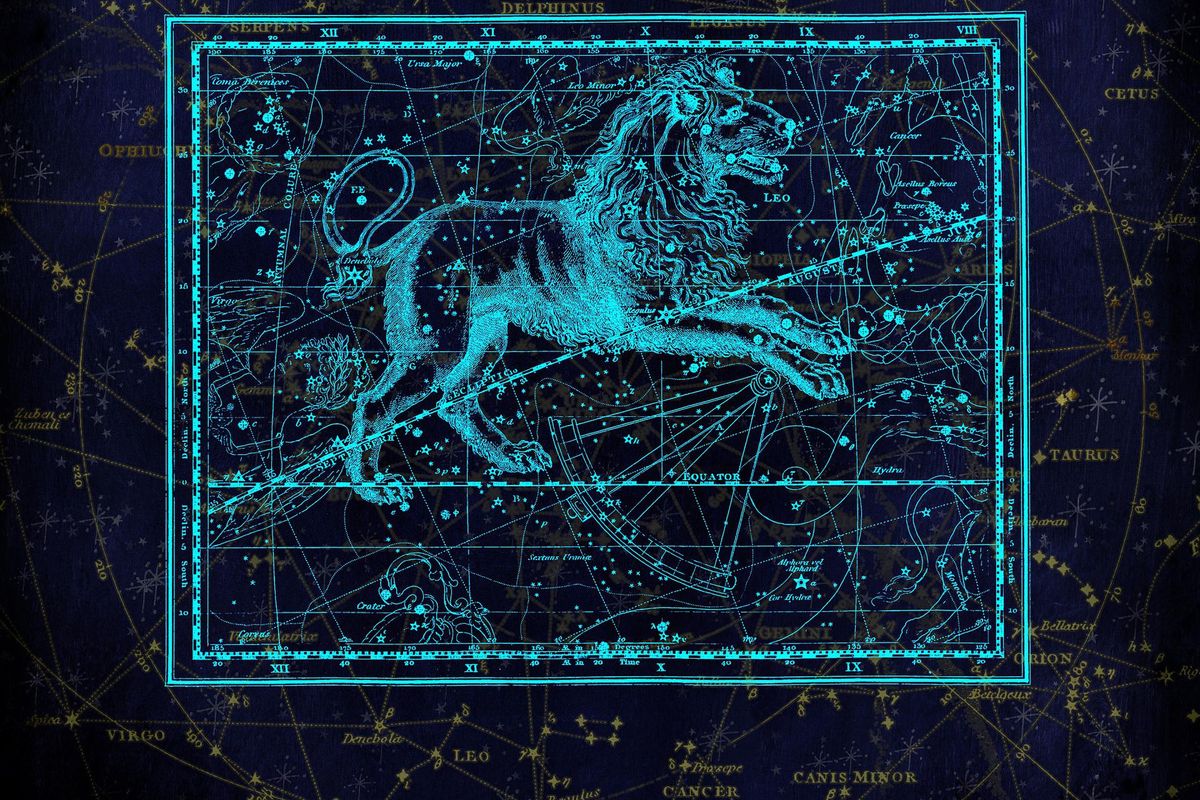 This Leo season will likely feature some collective shocks, shaking and trembling, but this same surge can lead to individual breakthroughs and upgrades.
Shortcuts: Aries, Taurus, Gemini, Cancer, Leo, Virgo, Libra, Scorpio, Sagittarius, Capricorn, Aquarius, Pisces
Around the new moon on the 28th, we'll have an opportunity to recognize where we need to give a humble oomph to renovate some aspects of our life. If we don't give this a burst of momentum and make some serious progress into it, our full moon on the 12th will be particularly heavy, but if we pass that test, we can feel much more masterful and sturdy. Altogether, this is definitely the most intense month of astro-weather until eclipse season in November, but there's certainly excitement and possibility if we can be clear-headed.
Leo: July 22-Aug. 23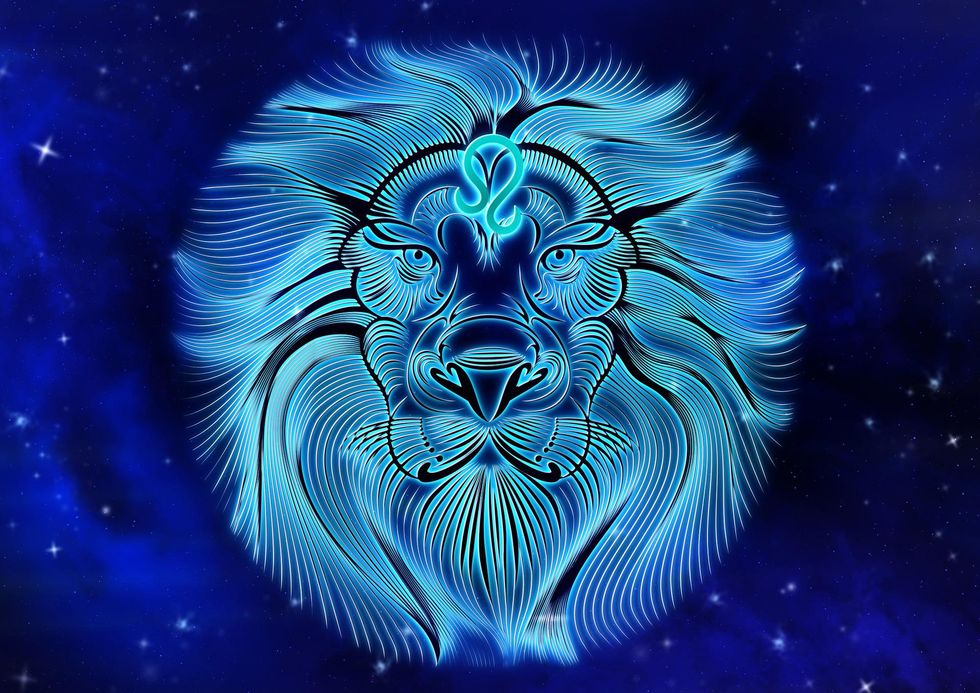 Leo: July 23-Aug. 22
Welcome to your native season, Leo! This year, you're invited to suffuse your radiant light with an extra bit of sweetness and attentiveness. Even as you'll likely feel an extra strong surge of ambition and a need to break free of your restraints and limitations, the real trick to succeed will be in bringing softness and care into the equation. In doing so, you can jump into a way of being that isn't just bigger and better, but also more sustainable and able to be savored. Figuring out how to share and synergize with others in your adventure would be particularly helpful.
Virgo: Aug. 23- Sept. 21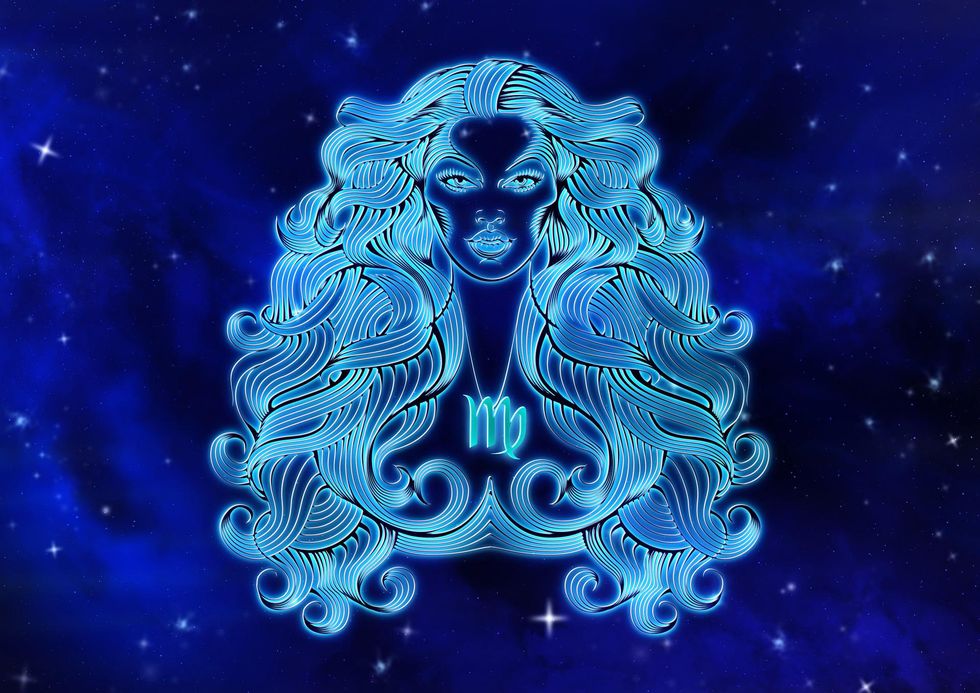 Virgo: Aug. 23-Sept. 21
Leo season is high time for you to be exploring and savoring life's mysteries, Virgo. Although appreciating the fiery and wild sides of these esoteric realms would be fun—and you need some sort of alchemical heat—the real magic will come about by exploring the natural world and appreciating your web of relations. In this regard, there's a challenge for you to integrate the colorful activity of your inner world with the tangible outer world. In doing so, you can appreciate how they really aren't separate at all.
Libra: Sept. 22-Oct. 23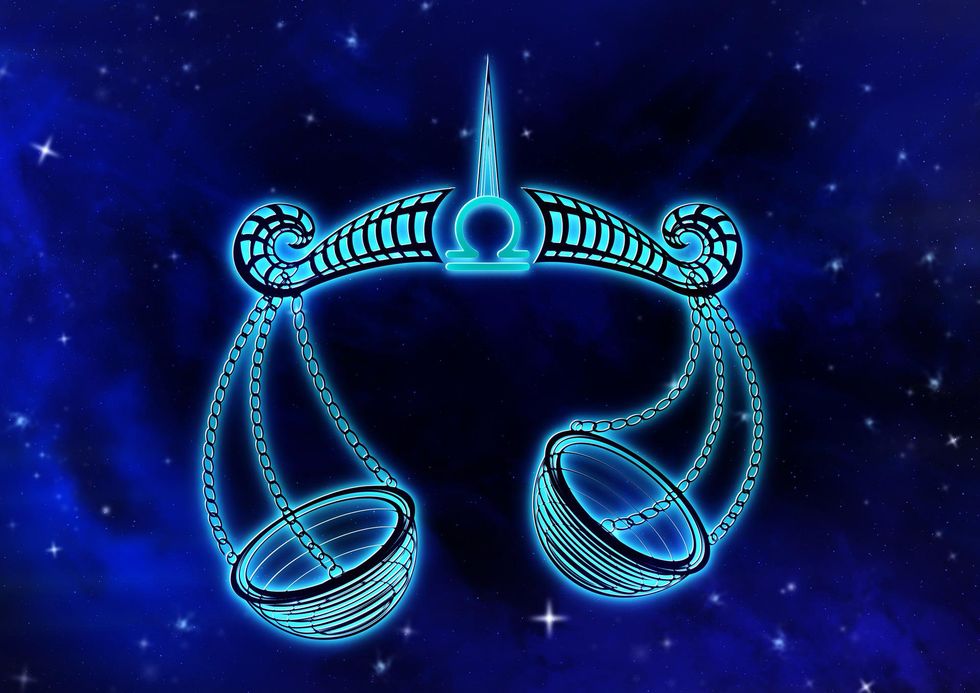 Libra: Sept. 22-Oct. 23
This Leo season will pull you through some of the tricky intricacies of your social web, Libra, from the stories you tell about the big individuals in your life and the concrete details of how you share your life with them to the roles you play in the bigger circles you're a part of. Through the first part of the month, moving with slow, sweet care will keep you from moving too fast and tripping up, although you might also want to make some big moves or act with sharp assertions. After the Full Moon on the 12th, you'll likely be able to feel more clear and decisive in this.
Scorpio: Oct. 24-Nov. 21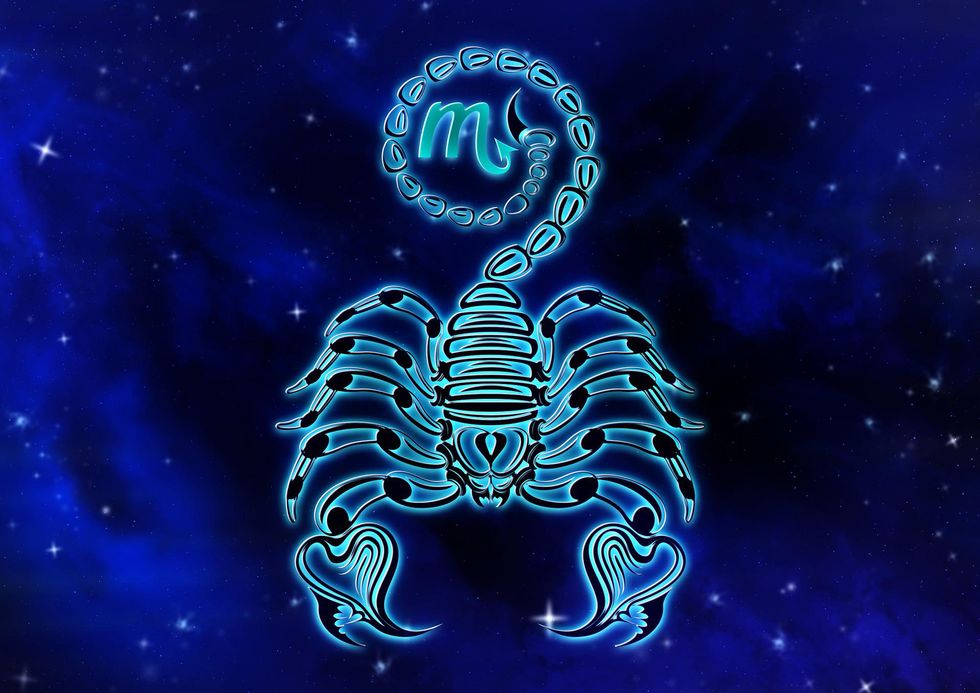 Scorpio: Oct. 24-Nov. 21
More than anyone else, you've got the tools to push through the stress and rise to the occasion this Leo season, Scorpio. Beyond focusing on your strongest and most noble individual expression and its next evolution—which can certainly click into gear this month—this won't happen by ignoring others, but rather by figuring out how to care for and work with them in a vigorous and hearty manner. If you're getting too caught up in your own game, the full moon on the 12th will remind you how to be humble. If you're open and on point in working with others, this full moon will renew and strengthen your supportive root structures.
Sagittarius: Nov. 22-Dec. 21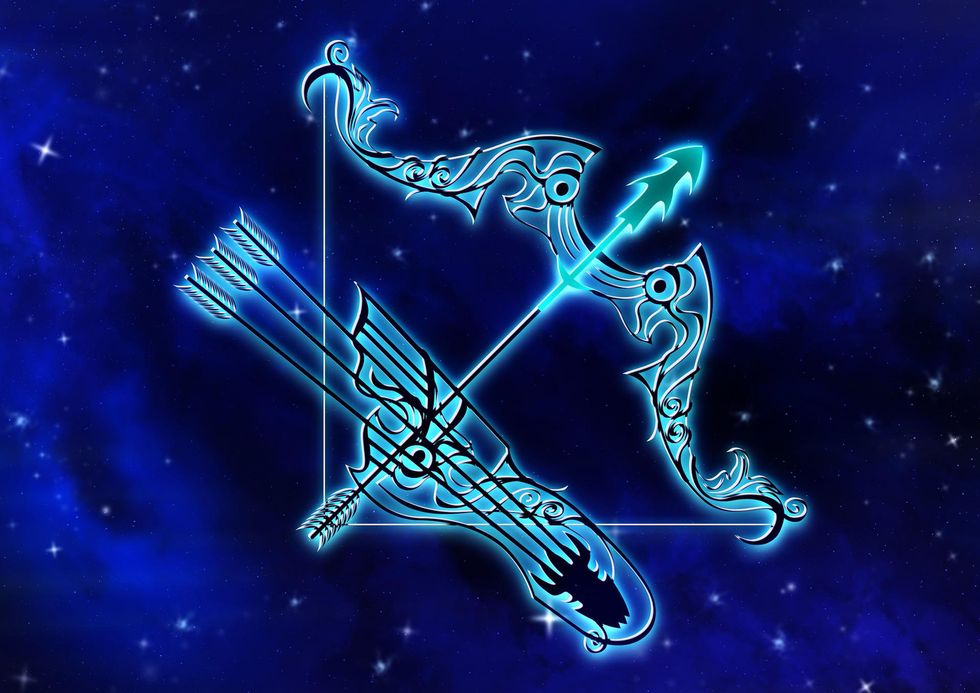 Sagittarius: Nov. 22-Dec. 21
​This Leo season will bring you a renewal of vigor and strength from within, Sagittarius. This surge of energy will be directed to both the everyday challenges of life and your bigger sense of adventure, perhaps bringing out even unprecedented resolve. On the other hand, real growth and expansion will also entail refinement and clarification, which might feel like being humble. The endpoint is a noble and buoyant spirit, able to navigate the small details of life with grace, generosity, and zest.
Capricorn: Dec. 22-Jan. 19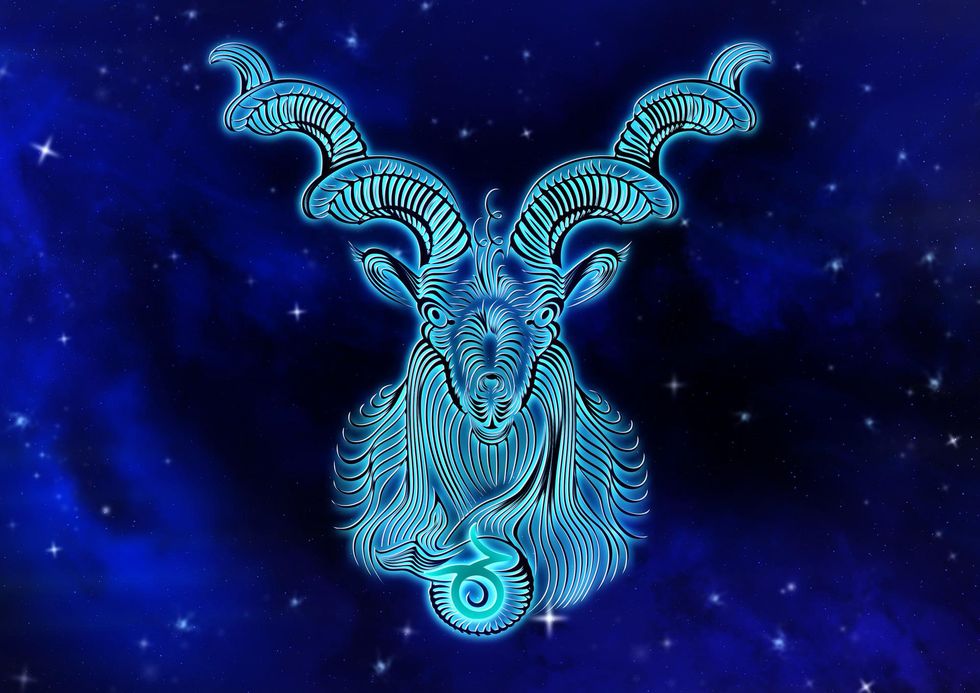 Capricorn: Dec. 22-Jan. 19
This Leo season brings you a chance to go through the fires of transformation, Capricorn, especially regarding practical concerns and considerations. Insofar as you need to adjust, correct, or upgrade the concrete structures of your life, this month will be an opportunity to do so with vigor and wit. It could be great to take a healthy risk or figure out ways to unleash latent potential, but the key leverage points and foundations for future growth are those places where you feel most connected with the people in your life.
Aquarius: Jan. 20-Feb. 18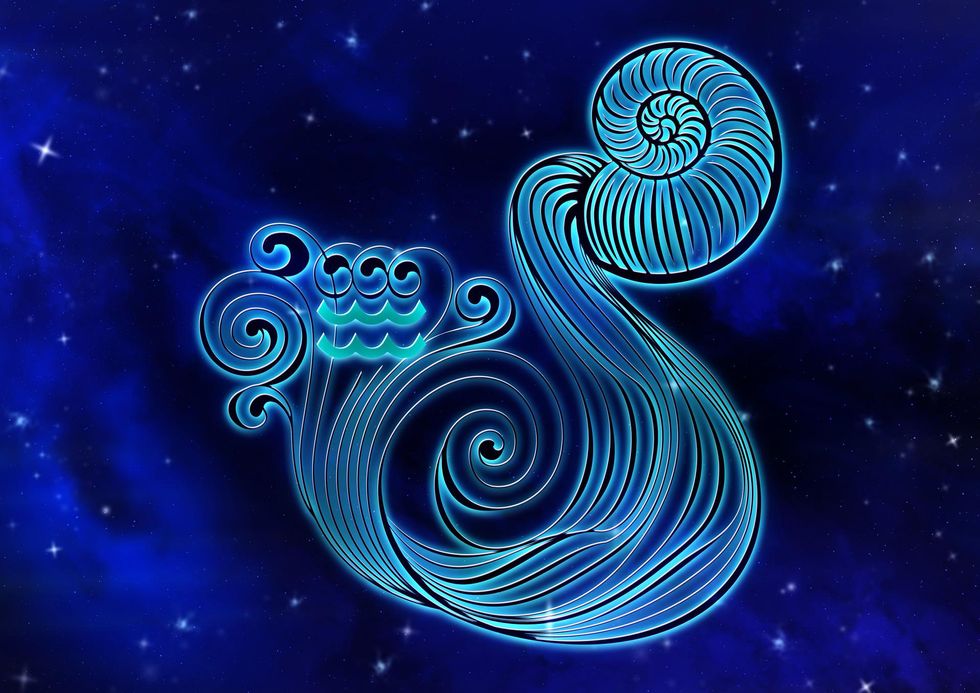 Aquarius: Jan. 20-Feb. 18
In this summer's story-arc of your crystallize into a more brilliant self, this Leo season is a key period. On the one hand, you'll have a chance to push yourself to new levels of sharp strength and steady dedication. On the other, around the full moon you're likely to experience some sort of test, stark feedback, or demand for a decision. Regardless of how things are looking or developing externally, you can take this month as a time to define yourself, who you want to be, and patiently move towards that desired, exciting future.
Pisces: Feb. 19-March 20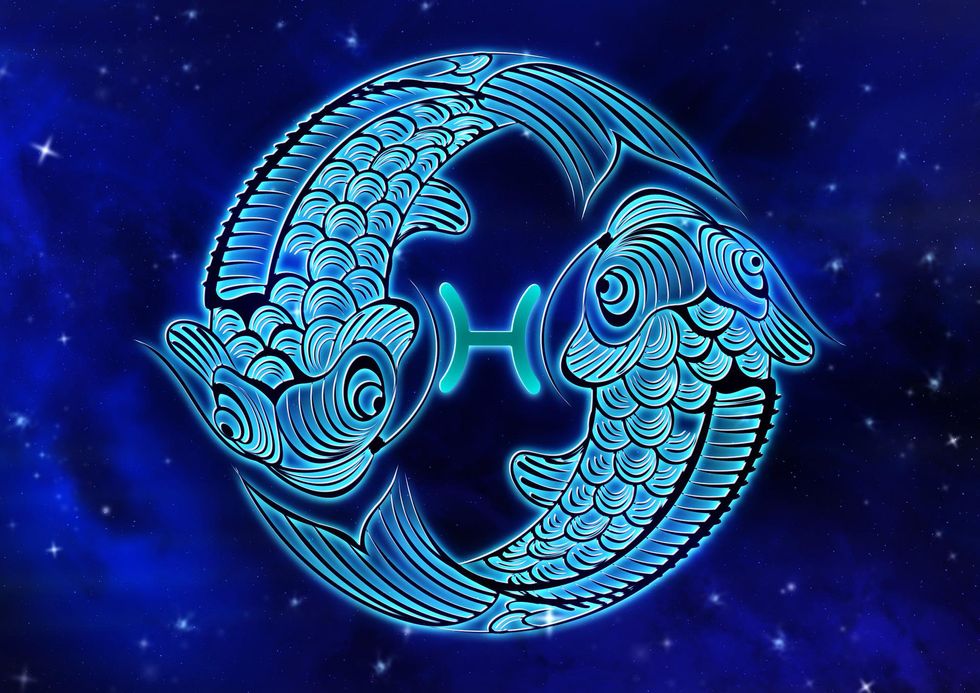 Pisces: Feb. 19-March 20
This Leo season highlights the back and forth between the warm, lively world of your everyday world and the cool, electric realms you explore in solitude. On the one hand, this month is calling you into more generosity and bravery in your work and offerings to the world. Especially around the new moon, you can find renewal through simplicity, doubling down on what is clearly promising. If you do this right, your quiet time will be less haunted by struggle—instead, you can find yourself more easily opening up into life's subtlety and magic.
Aries: March 21-April 19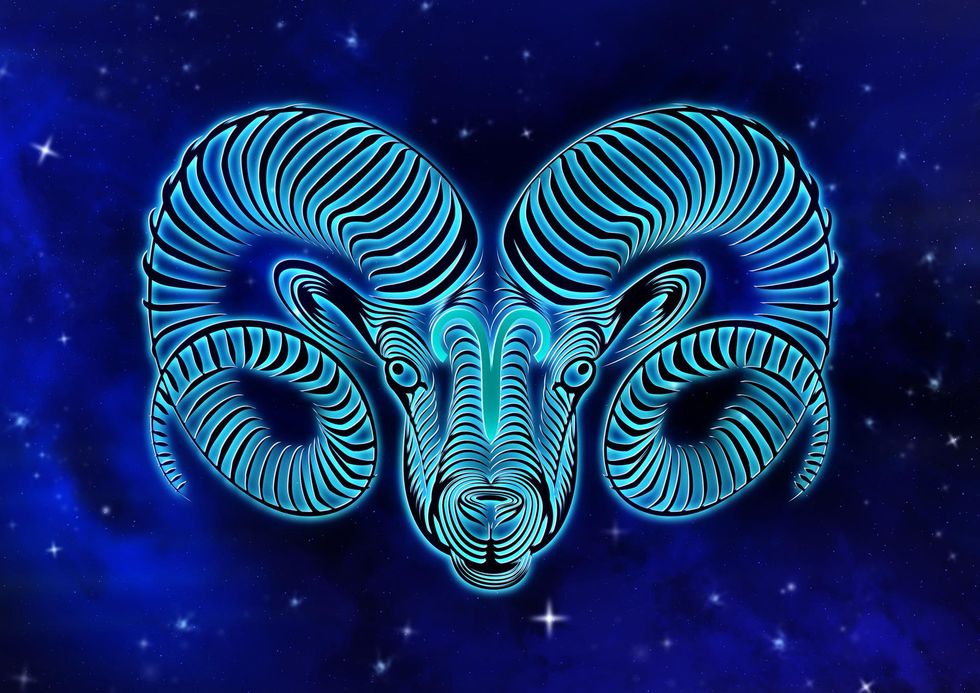 Aries: March 21-April 19
This Leo Season is the time to figure out how your recent flashes of enthusiasm and possibility can stabilize into steady flames, Aries. The surges of raw energy that have pulsed through you over the past few months are likely going to quiet down a bit, but rather than getting disappointed, you might take it as a challenge to really get dedicated to your most noble potentials and to stay even-keeled through the ups and downs of inspiration. Especially around the full moon on the 12th, this might feel a bit serious and stressful, and you might really have to fight to stay encouraged. More than anything, though, this is a process of maturation, teaching you to stay true to your values and to bravely share your gifts with the world.
Taurus: April 20-May 20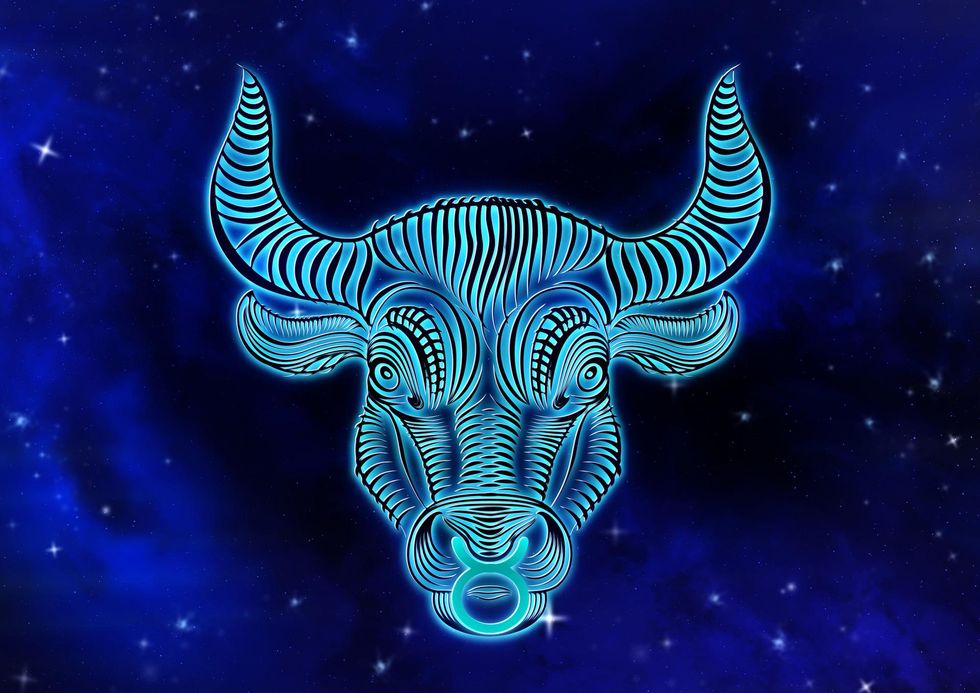 Taurus: April 20-May 20
This Leo Season will likely feature a strong, obvious call for you to metamorphose into the next stage of your development, Taurus. You're getting a direct hit of this month's fiery and electric energy, and although it will probably be pretty uncomfortable, resisting change will be a lot more difficult than dancing into a new frontier. This doesn't have to be altogether hectic and rushed, though—you can take things step by step, savoring each small development and breathing through the moments of letting go. You don't have to do this alone, either—enlisting the support or help of dear friends and family, who might make the process more fun or sweet.
Gemini: May 21-June 20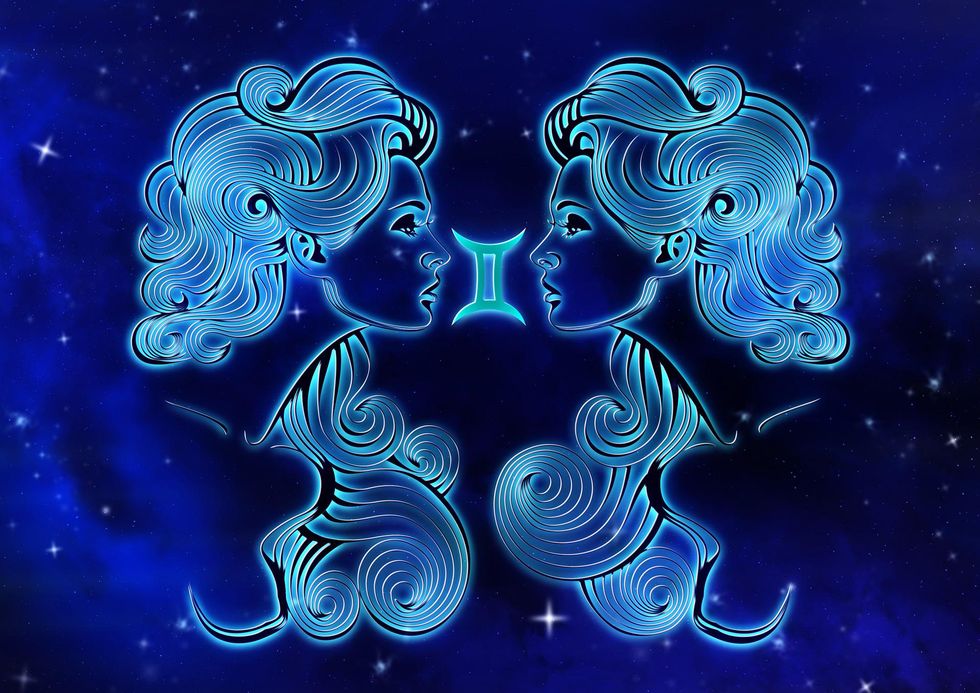 Gemini: May 21-June 20
This month will likely be meaningful and lively for you, Gemini, as your ruling planet Mercury is moving at a fast pace through the fiery, colorful sign of Leo. It will be a great time to converse with interesting personalities and to probe curiosities outside of your comfort zone. As we head toward the full moon on the 12th, though, all of this mental motion could confront you with some serious shifts in your big-picture world view, confronting you with heavy or hard truths. As you're carving your path through this, pay primary attention to the quality of your internal experience—this month could either leave you feeling restless and aimless or settled into something exciting and rich.
Cancer: June 21-July 22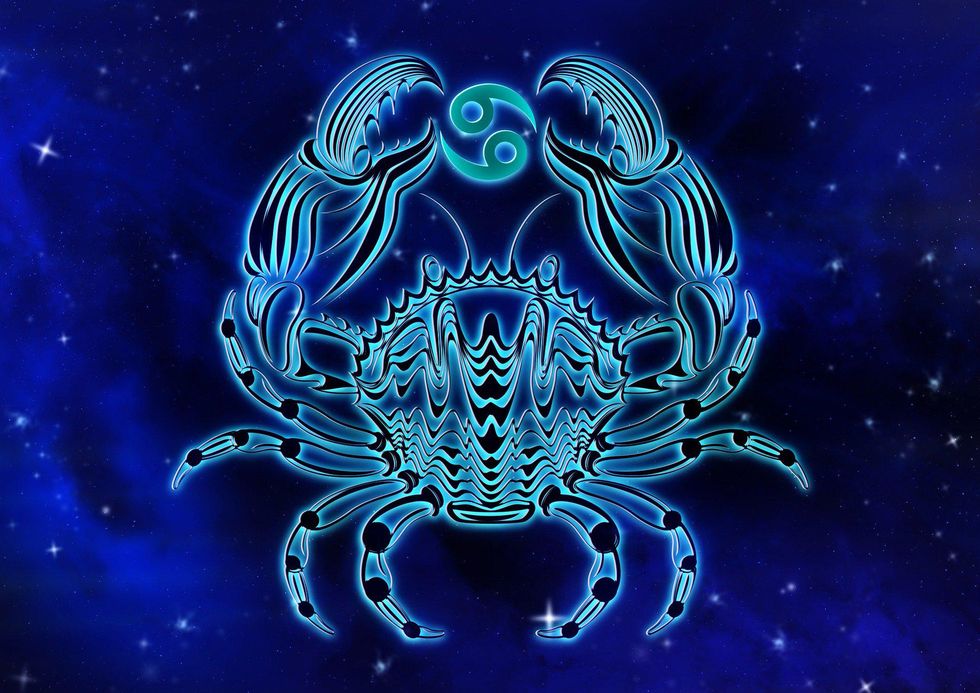 Cancer: June 21-July 22
This Leo season is giving you the task to rely upon your own strength and maturity, Cancer. Beyond helping you nourish and sustain yourself, you might find this bravery intrinsically rewarding. There are a couple of ways that you can support this inner fire—one would be to ensure that you're feeding it with high-quality fuel, and another would be to surround yourself with folk that you can easily share your warm light with and to have it reflected back to you. In this regard, a bit of initiative or risk-taking in your social circles could help you make some serious strides.