Get connected with our daily update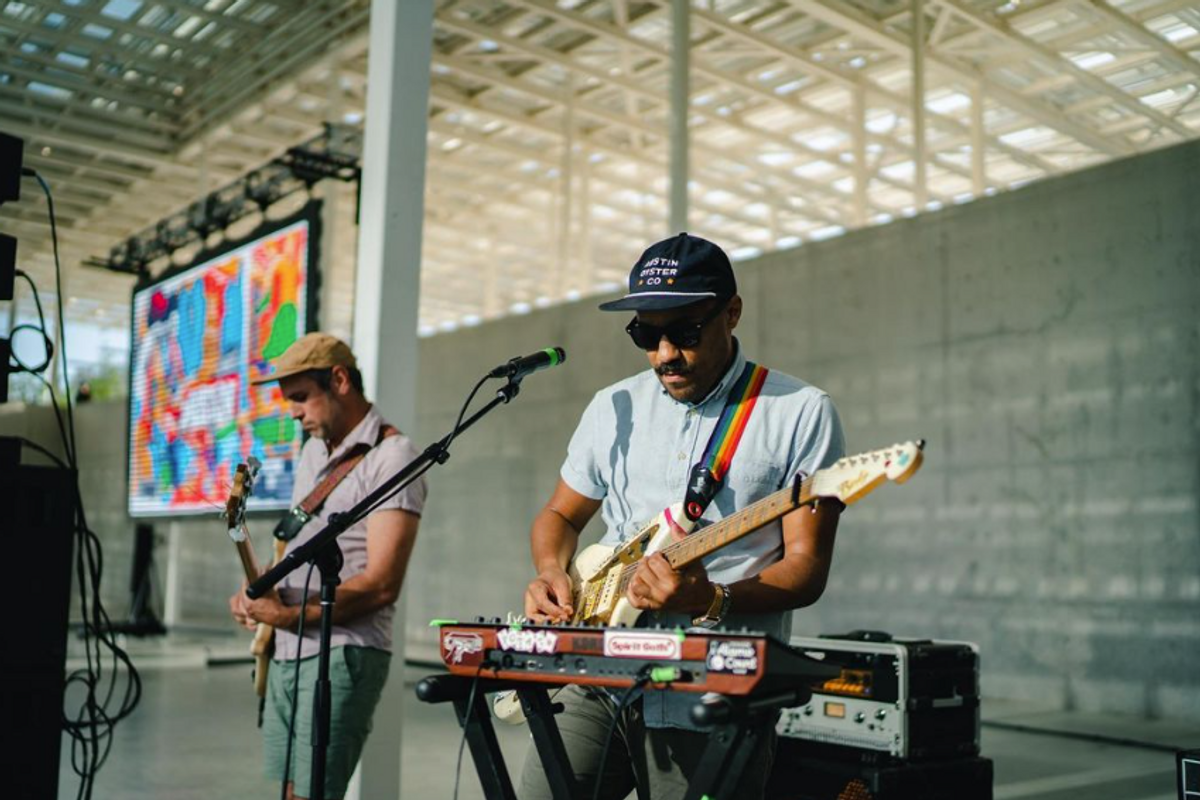 🗓 Friday
Enjoy the deep roots of Texas music with weekly live performances at Lone Star Court. Located at The Domain, there's always a tune for you to tap your foot to at the retro-inspired property. Every Thursday through Saturday, locals and travelers alike can enjoy live performances and specialty cocktails at the Water Trough. This week you can catch Drew Moreland, Julia Hatfield, and Clayton Gardner.
7-9 p.m. Thursday, 8-11 p.m. Friday-Saturday | 📍 Lone Star Court, 10901 Domain Dr.
🗓 Saturday
Austin FC is playing away this weekend at Atlanta's Mercedes-Benz Stadium but you can still enjoy those Verde vibes at Celis Brewery's official watch party. Support your local team and grab a brew as they take on Atlanta United FC.
Kickoff at 6 p.m. Saturday | 📍 Celis Brewery, 10001 Metric Blvd.
Cult classic mob drama "The Godfather," featuring the likes of Al Pacino and Robert De Niro, is returning to the big screen for its 50th anniversary. This weekend celebrates the filmography of Francis Ford Coppola as part of The Paramount Theatre's Summer Classic Film Series. Tickets are $11 each.
4 p.m. Saturday, 1 p.m. Sunday | 📍The Paramount Theatre, 10001 Metric Blvd.
Enjoy some of San Gabriel's "bedroom-pop," with a drink in-hand on Radio's airy outdoor patio, complete with food trucks Veracruz All Natural, Dee Dee Thai and Briscuits. Admission is free.
8-11 p.m. Saturday | 📍Radio Coffee & Beer, 4204 Menchaca Rd.
🗓 Sunday
Watch the classic musical surrounding the Von Trapp family live and on stage from Austin performers from the ZACH Theatre. You can see the show through July 24 and tickets start at $25.
Showtimes at 2:30 and 7:30 p.m. Sunday | 📍The Topfer at ZACH, 202 S. Lamar Blvd.
The Austin Chamber Music Center and Austin Shakespeare are blending music and poetry in their fifth annual collaboration, this time celebrating "The Winter's Tale." Tickets start at $30 and tickets for online on-demand access will be available on Monday.
3 p.m. Sunday | 📍Bates Recital Hall, 2406 Robert Dedman Dr.
Content marked with an *asterisk has been paid for to help Austonia keep producing free content.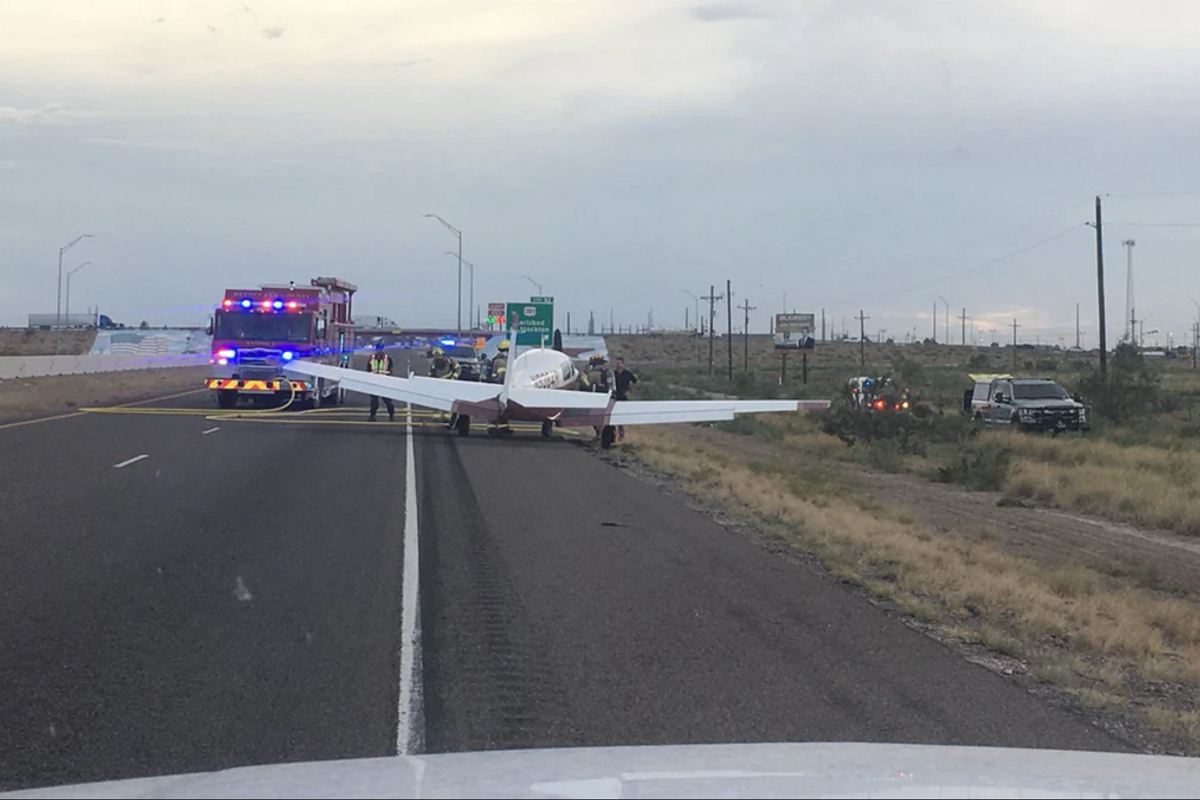 Pilot Adam Skeeter made an emergency landing on Interstate 20 in Pecos, Texas, after departing from Austin.
Skeeter was traveling alone to El Paso for a business meeting on Wednesday afternoon when he said he began experiencing engine failure around 10,300 feet in his Mooney M20K. He was then advised by Pecos Air Traffic Control that Pecos Airport was nearest.
Skeeter said he declared an emergency landing on I-20 when the engine "blew up" and began spitting oil onto the windshield as he used the side windows to see. Air traffic was notified and Skeeter landed between a semi-truck and a pickup.
The Reeves County Sheriff's Office responded to a 911 call of the plane landing shortly after but no injuries or damage to surrounding vehicles was reported.
The FAA will follow up with an investigation.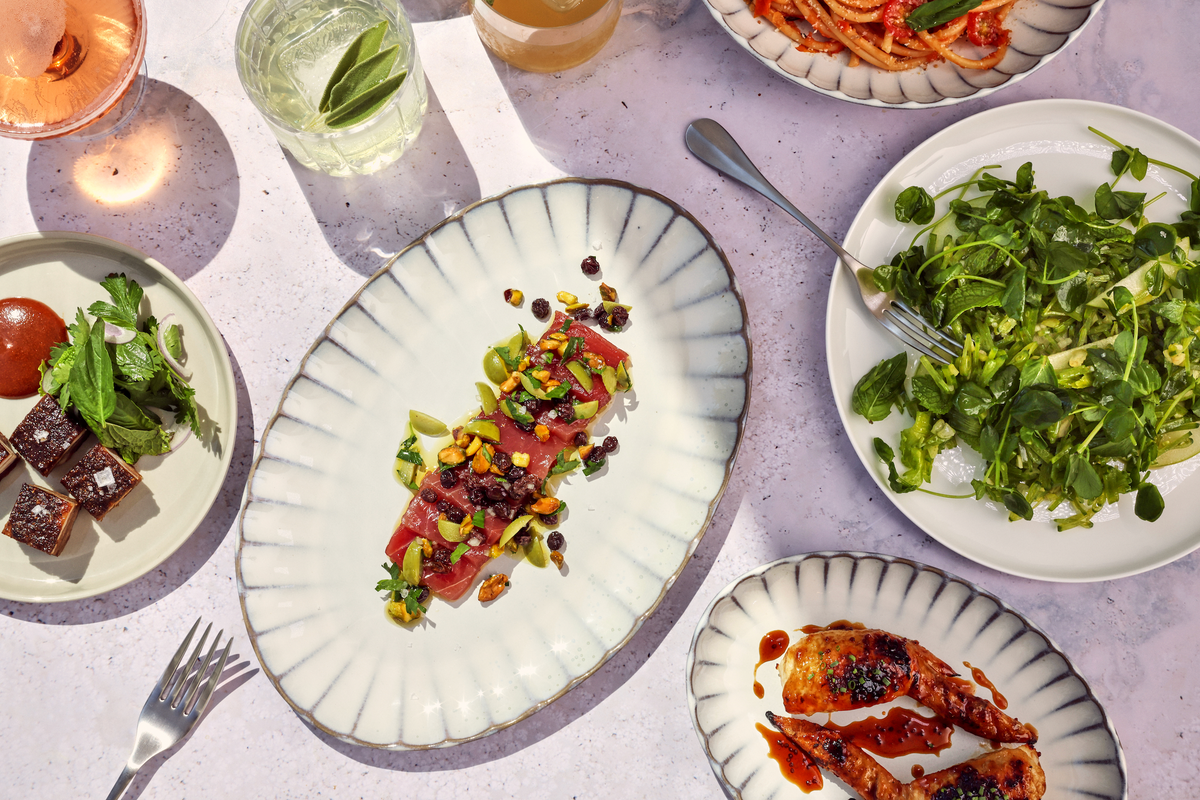 West Riverside is getting a lavish new restaurant offering coastal European food and rooftop views of Lady Bird Lake.
Located on the roof of The Loren residences at Lady Bird Lake, Nido, 1211 W. Riverside Dr., is slated to open in late September 2022 and serve breakfast, lunch, brunch, dinner and a full bar.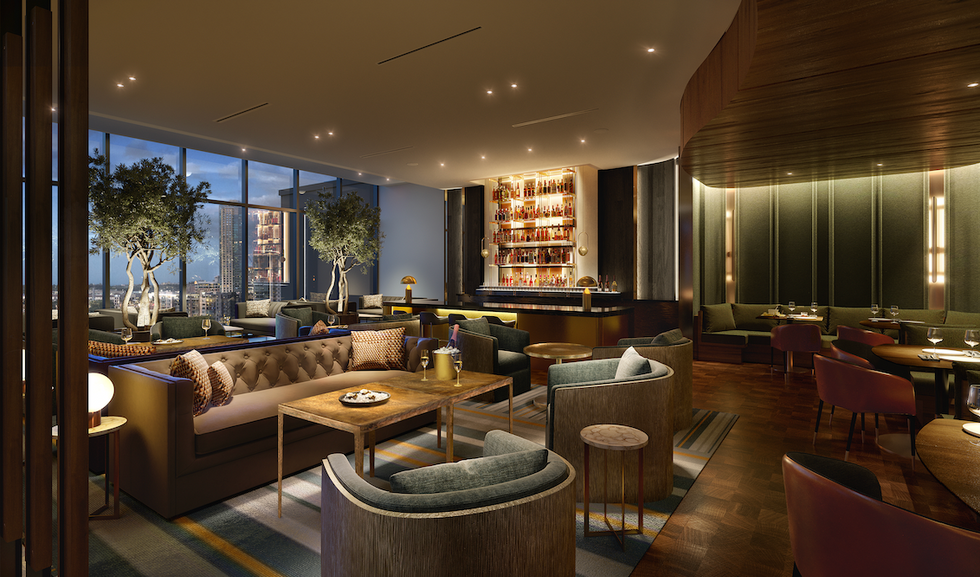 (Rendering courtesy of The Loren at Lady Bird Lake)
Using an "ingredient-first mentality," a release said the restaurant sources locally whenever possible, highlighting Fredricksburg peaches, local citrus, beef, native hardwood and coal from the Hill Country. Nido will also offer food that is friendly to vegan or restrictive diets.
Executive Chef Brad McDonald—who has worked in Michelin Star kitchens Alain Ducasse, Per Se, and Noma—works with a neoclassical approach to French technique and plans to serve seasonal dishes to maximize fresh ingredients.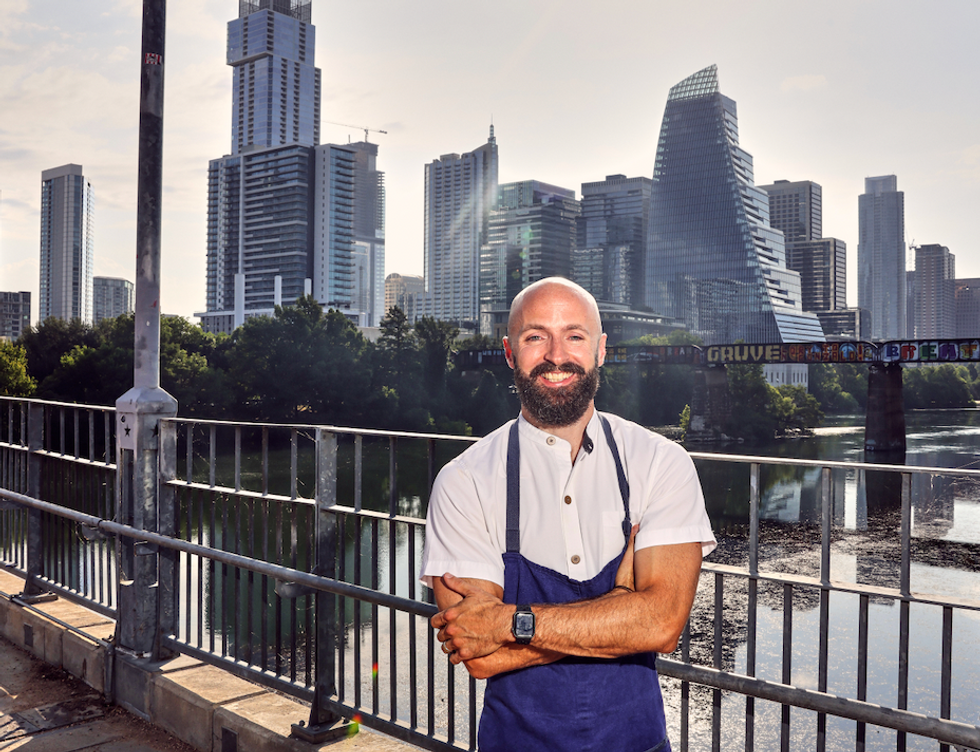 (Mackenzie Smith Kelley)
"Guests can expect an untraditional, yet classic take on dishes, all meant for sharing," McDonald said. "From the moment of arrival, diners perched above Lady Bird Lake will take in an exclusive view of the immediate surroundings and taste their way through the local, regional and international flavors and techniques that have shaped our menu and overall dining experience."
From eight floors up, guests will be able to dine on signature dishes like foie gras and maple stuffed chicken wings; braised lamb breast with milk jam and herb salad; Ricotta Gnudi with blistered cherry tomatoes and nicoise olives; and Grilled Dry-aged Wagyu with aligot potatoes.