Get connected with our daily update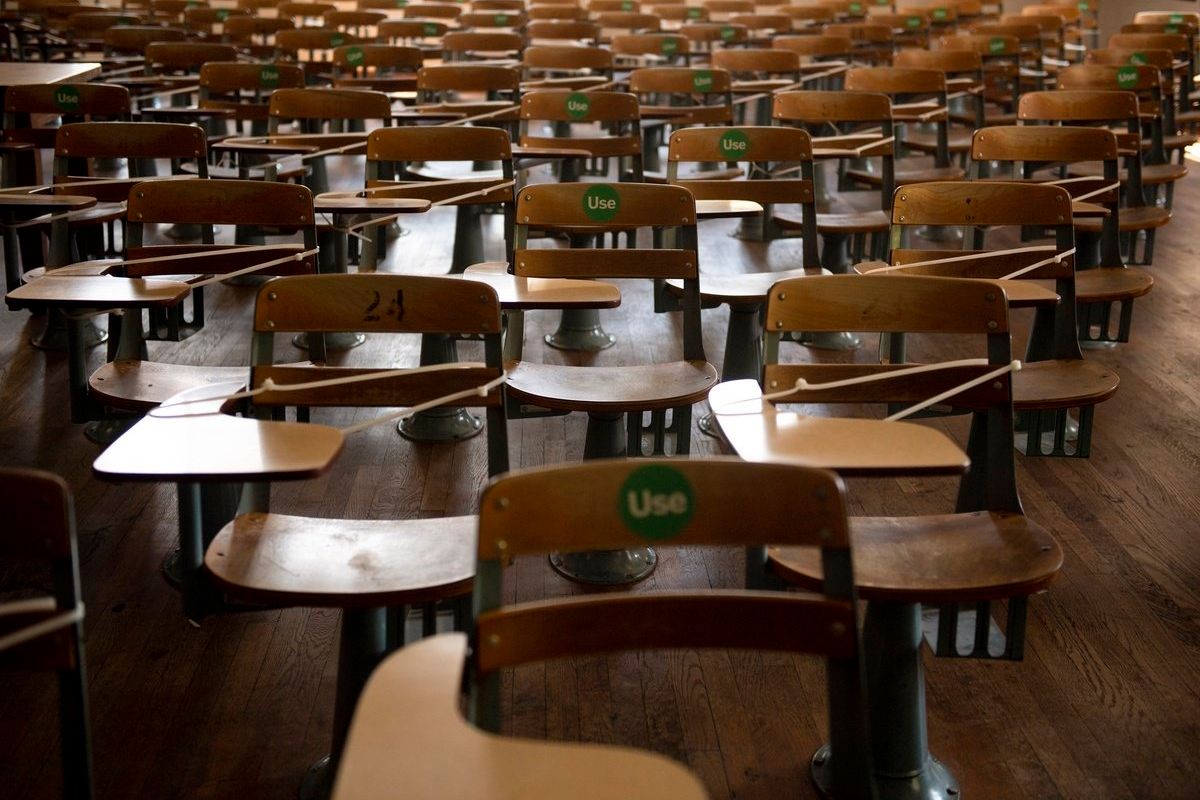 BY SHANNON NAJMABADI
As schools and universities across Texas begin reopening, families, students and educators are adjusting to remote instruction; schools are preparing to file weekly reports on COVID-19 cases; and universities are providing free on-campus coronavirus testing.
The Texas Tribune spoke to epidemiologists and health experts about what the state can expect with schools and universities resuming online or in-person instruction.
---
Question: As hospitalizations decline, schools and universities are reopening — and already seeing outbreaks — and Labor Day is coming up. What do you think the state can expect in the weeks ahead?
Dr. Ron Cook, professor at Texas Tech University Health Sciences Center and the city of Lubbock's public health authority: I think we're all holding our breath on … what opening schools and opening colleges and universities is going to do. ... So I think we're going to see a surge, I think we'll see a surge of positive cases in the next 10 days to two weeks. That [student] population more than likely will do pretty well. But another 10 days after that we may see those that they come in contact with ... may not do so well.
Catherine Troisi, infectious disease epidemiologist at UTHealth School of Public Health in Houston: It is great news of course the hospitalizations have been declining, probably due to better treatment … we've learned a lot about the infection, and the fact that it's younger people being infected and they are less likely to have more severe outcomes and need to be hospitalized. ...
However, there is concern that the fact that hospitalizations are going down will be taken as a sign that, 'Oh we can go back to normal,' because we're all tired of this. We were tired of it four months ago and now we're really tired of it ...
We've got a holiday weekend coming up [Labor Day weekend], and we saw what happened … Memorial Day. The fact that schools are opening is a big experiment, particularly the elementary schools and the role of children in the spread of this virus, and there's a lot we don't know. … Colleges — it's less of an experiment because I think we know what's going to happen. Eighteen-year-olds, first of all, think they're invincible. They're not going to die of anything. They're social animals. They haven't seen their friends since March. It is understandable that they are not going to keep up masking and, particularly, physical distancing. ...
The short answer to your question is, yes, we are concerned. … We've got these three things happening and I would predict that we're going to see an increase in cases.
Dr. James McDeavitt, dean of clinical affairs at Baylor College of Medicine: I've got a forecast and I've got a fear. My forecast is hopeful, but my fear is that history could repeat itself. We had what we thought was a surge in April that turned out not to really be a surge, but sort of an appetizer. And then we hit all the events of the summer. ... We skated right up to the point that we were risking overrunning our hospital system capacity, though thankfully we never did.
Well, now we've come to the backside of that surge, and my fear is that we'll lose our focus. We still have a relatively immunologically naive population out there that is susceptible to the virus. ... With upcoming holidays, school reopenings, a looming flu season, there are a lot of dynamics at play that could reignite the spread of the virus.
I don't think we can adopt an attitude that the calvary is going to ride in to rescue us — I don't think a vaccine will emerge and suddenly the virus vanishes. … My guess is by December we will probably see one of the vaccines in current phase three clinical trials demonstrate adequate safety and effectiveness and will start to be distributed. But to get to the point that adequate numbers of people – or high risk subpopulations of people – are actually vaccinated to the point we develop a degree of herd immunity, I think we're looking at springtime. And that's if everything goes like clockwork, which it won't...
So the reality is if we are going to be able to resume some semblance of life as we knew it before COVID-19, we need to adopt good masking, distancing and hygiene practices for a good long while — for months to come. We will have a vaccine, we'll get there, and this will end. But it's not going to be tomorrow — so I think that's important for people to get their heads around that. We're in this — all of us together — for the long haul.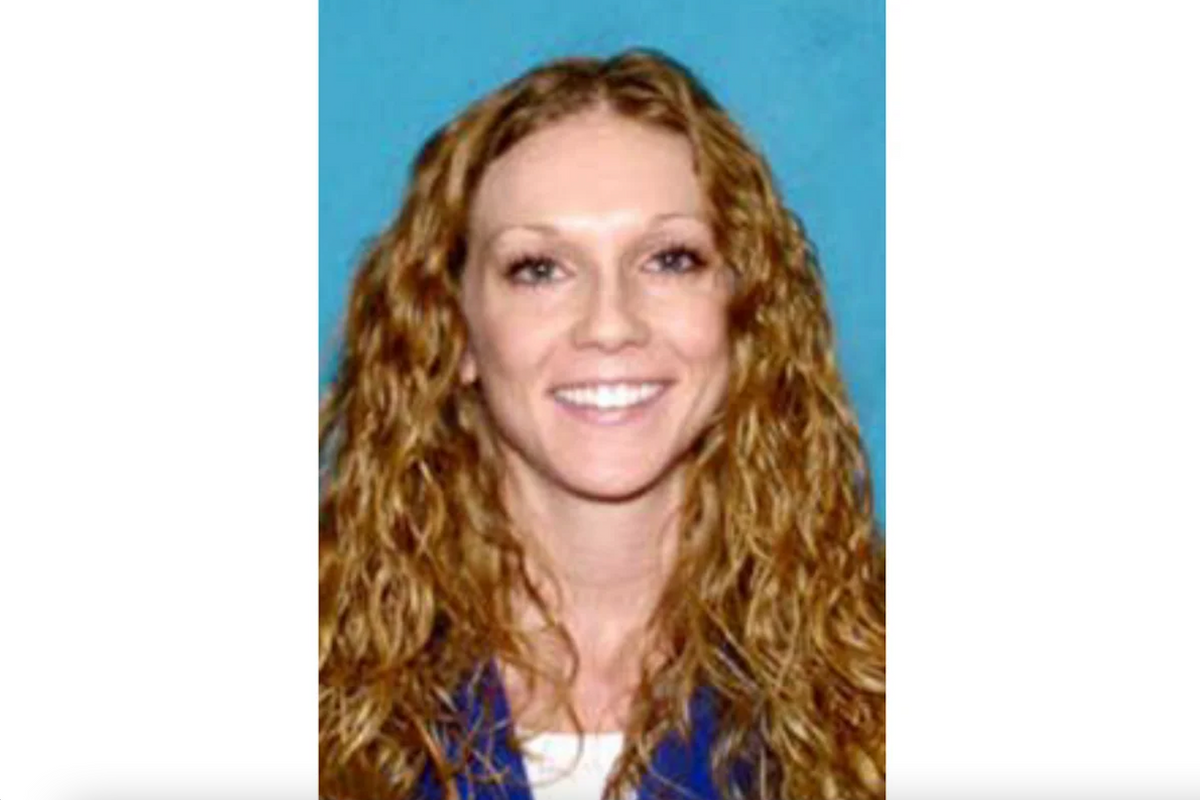 The Austin woman suspected of killing star cyclist visiting from out of town, Moriah "Mo" Wilson, has now been captured after evading arrest for more than a month.
Kaitlin Marie Armstrong, an Austin yoga instructor, is believed by officials to be the killer of Wilson, who was found with gunshot wounds in a friend's house on May 11. The murder is being investigated as a crime of passion after Wilson met up with Armstrong's ex-boyfriend.
According to the U.S. Marshals, Armstrong was located at a hostel on Santa Teresa Beach in Provincia de Puntarenas, Costa Rica. Officials said she may have been using her sister's name after fleeing Austin on May 14, the day after police questioned her. She was last identified at Newark Liberty International Airport on May 18.
Federal authorities say they plan on returning Armstrong to the U.S., where she'll face charges of murder and unlawful flight to avoid prosecution.
Here's a timeline of events since the night of Wilson's murder.
The night of her death, Wilson met with Armstrong's ex-boyfriend Colin Strickland, a fellow pro cyclist. According to an affidavit, the pair went swimming, then to dinner, before he dropped Wilson off at her friend's home where she was staying in East Austin at around 8:30 p.m.
While Wilson and Stickland had previously had a romantic relationship, Stickland said the two were friends. The affidavit says Strickland lied to Armstrong about his whereabouts that evening.
Video footage shows Armstrong's Jeep pulled up nearby the home within a minute of Wilson arriving home.
At around 10 p.m., Wilson's friend called Austin police after finding her in a pool of blood. Wilson had been staying with the friend ahead of the upcoming bike race in nearby Hico, Texas.
Armstrong was brought in for questioning the day after the murder and released after appearing "very still and guarded" when confronted with video evidence.
The Lone Star Fugitive Task Force said her black Jeep Cherokee was sold to a South Austin CarMax dealership on May 13 for $12,200.
She leaves from the Austin airport on May 14.
Shell casings found on the scene matched a gun belonging to Armstrong.
Austin police obtained an arrest warrant for Armstrong on May 17.
She took a flight from Newark Liberty International Airport to San Jose, Costa Rica on May 18 using a fraudulent passport, according to the Marshals.
On May 25, another warrant was obtained for unlawful flight to avoid prosecution.
On June 29, she was captured by the U.S. Marshals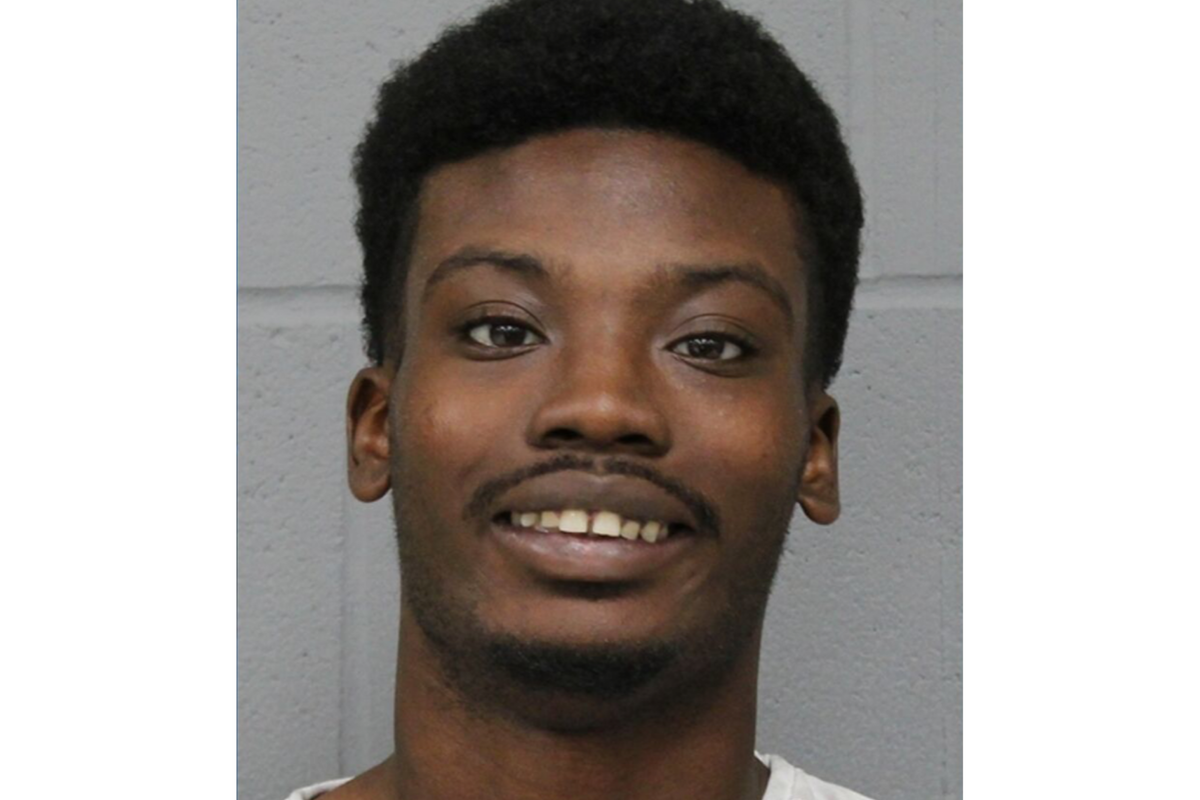 Austin police have arrested 26-year-old Alexander Jordan after he allegedly committed nine robberies around Austin in under 24 hours.
Jordan is facing 10 counts of aggravated robbery, unlawful use of a motor vehicle and evading detention.
APD said Jordan started his spree at 8:19 p.m. Saturday on Pleasant Valley at Pipe Dreams and continued to eight other locations, including multiple Shell and 7-Eleven gas stations before ending the run just after 4 p.m. Sunday.
Seven of the robberies were located within Austin's city limits, while one was outside Austin but within the Travis County Sheriff's Office's jurisdiction.