Get connected with our daily update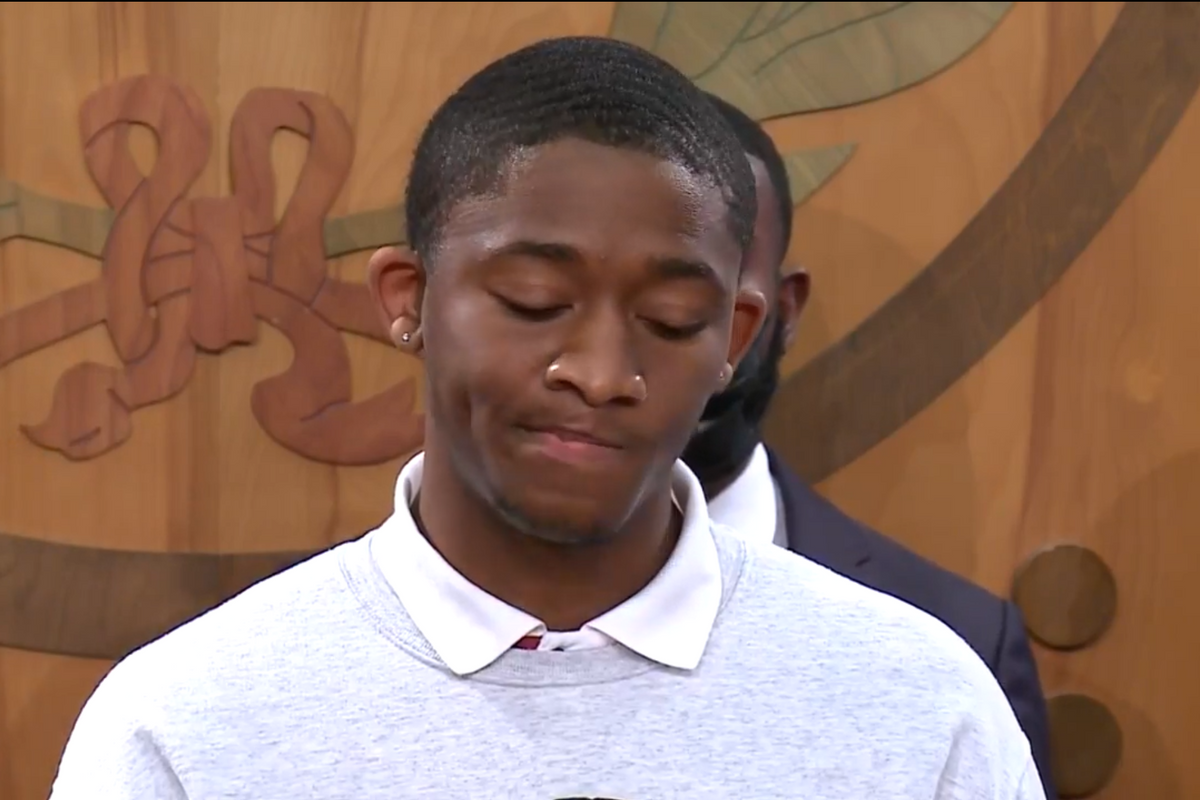 Editor's Note: This story has been updated to include coverage of the meeting.
Black lawmakers, civil rights leaders, students and alumni gathered at the Texas Capitol on Monday to urge The University of Texas once again to change its school song, "The Eyes of Texas," which has been under fire for racist origins since the Black Lives Matter movement over the summer.
---
The song, which debuted at a minstrel show and has lyrics traced back to Confederate leader Robert E. Lee, was analyzed by a 24-person committee to evaluate its meaning. After months, the committee ruled that the song had no "overtly racist" intent, resulting in UT keeping the alma mater.
At the Capitol on Monday, UT sophomore Zion James stood in the building overlooking Congress Avenue with the words "Black Lives Matter" painted on it and demanded the following from the school:
Immediate retirement of "The Eyes of Texas"
More financial aid and scholarships allocated to Black students
More affordable housing
Appointment of more Black professors and teacher's assistants
Trainings on race, anti-racism and UT's racist history
Transparency between UT administration and students
All buildings named after people with racist histories be renamed for people who have worked to make the UT community more equitable
Speakers included President of the NAACP Gary Bledsoe, University of Texas history professor Alberto Martínez, State Representative Ron Reynolds and NAACP Houston President Bishop James Dixon. Martínez, who filed a lawsuit against the school for racial-related pay discrepancy, said he once enjoyed the song while he was a student before he knew the meaning behind it.
"To me, before I walked into this, the song was a song I sang. It's a song that I've enjoyed at the stadium," Martínez said. "I can understand how the people of Texas loved it. What I didn't know when I sang the song, was that the song was based (on racism)."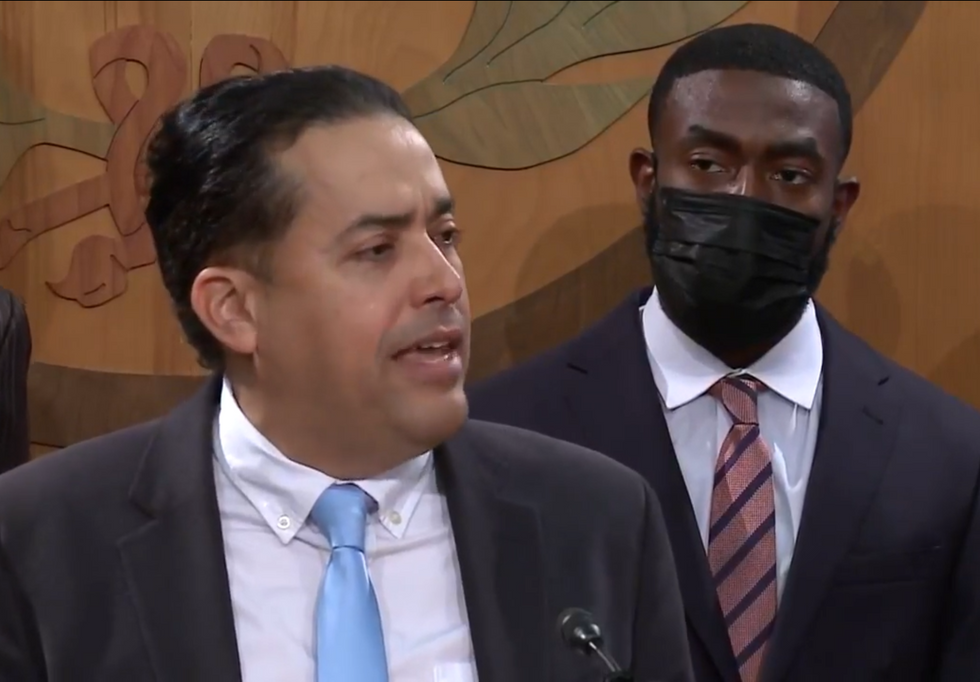 University of Texas history professor Alberto Martínez
Martínez mentioned how The University of Mississippi stopped playing its song, "Dixie," after the song's historical context was unearthed in 2016. Ole Miss said the change was made to create a more welcoming environment for all its students.
Martínez said if Ole Miss can change a song with similar roots, UT should not be daunted by the change.
"Why is UT so slow to change? UT does not have a democracy so certainly there was no poll of the faculty, there was no poll of the students, there was no poll of the athletes, there was no poll of the marching band," Martínez said. "Instead, mainly anonymous administrators represented by our president Jay Hartzell, decided that this song would stick."
Martínez worked on an independent analysis of the song's history for 15 days, during which time he said he found a number of things that were not in the original committee's report. The song was inspired by a quote from confederate general Robert E. Lee, was written the day minstrel shows started and played at shows that were intended for white people to mock Black people.
The 58-page report by the committee instead states that the history of the song reflects the history of the country at that time, and while the song was performed at a minstrel show in blackface, it was intended to "parody the famous phrases of the university president," rather than Lee.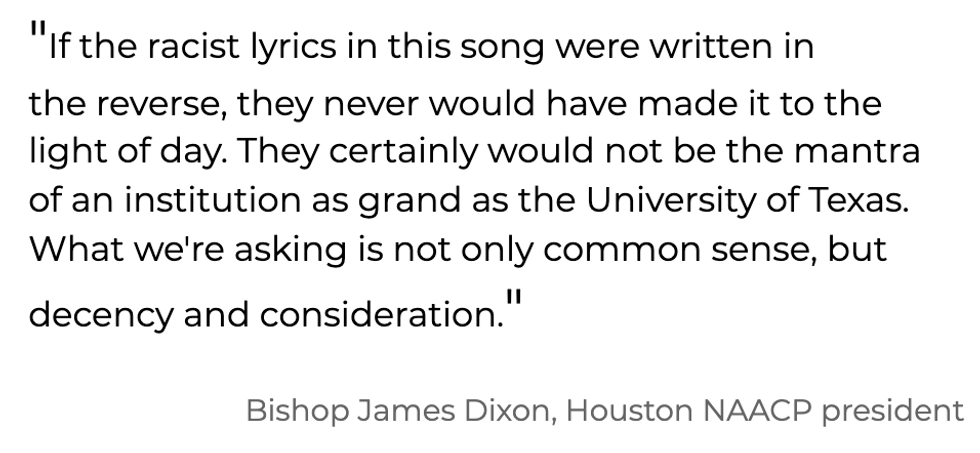 Martínez questioned why he was not asked to be part of the committee. Students who testified at the news conference said they also did not feel they were represented in the committee. James said he was shocked but not surprised when he found out the song would stay while the committee was composed of "key players at UT."
"I did not see a lot of representation for us, I did not see our Black Student Alliance president on that council," James said. "It was just disheartening to see simply because the people who are fighting for this and have been the key people in this were not on that committee at all."
Longhorns band saxophone player Judson Hayden said many of his band peers are opposed to playing the song because the Black body is opposed. While an official statement from President Jay Hartzell said the students will have the option to sing the song, there were no directives given for the band or football players. Hayden said it is still up for discussion whether or not the song will be played in the fall.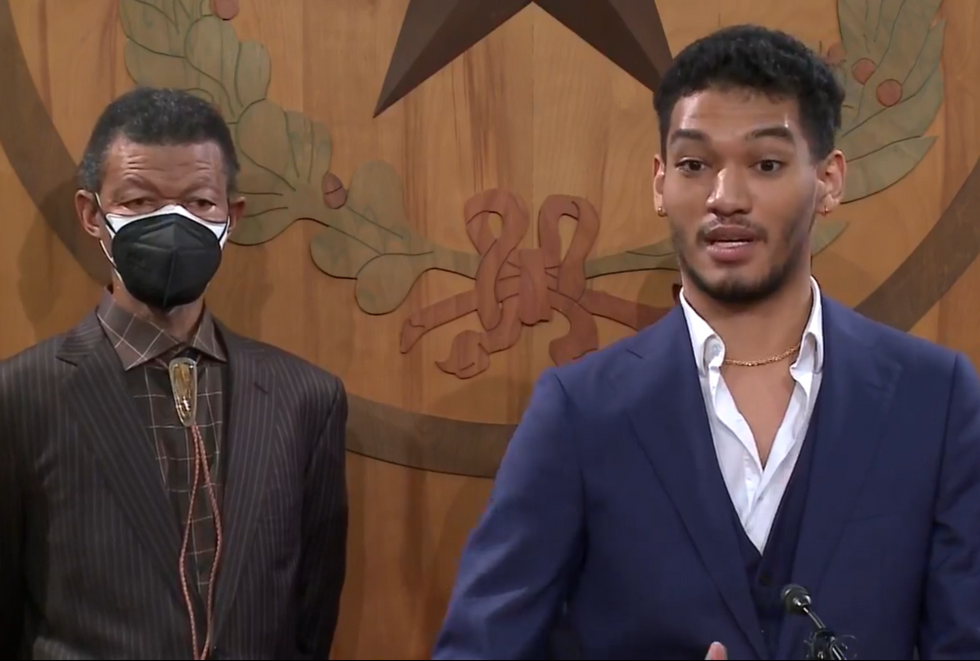 Judson Hayden
The meeting was concluded with a message from Dixon, who said removing the song would be a huge step for the state of Texas.
"It's amazing that we're debating what's obvious... If the racist lyrics in this song were written in the reverse, they never would have made it to the light of day. They certainly would not be the mantra of an institution as grand as the University of Texas. What we're asking is not only common sense, but decency and consideration."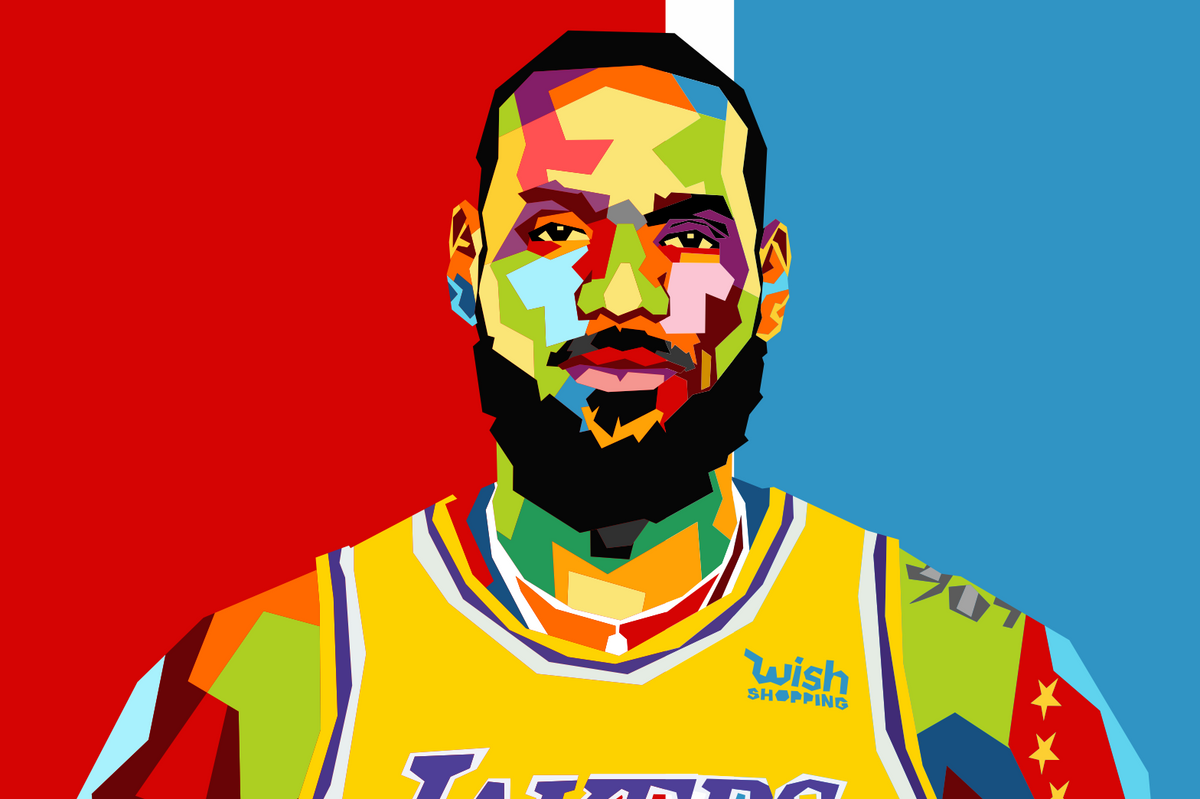 Shutterstock
It's not on the level of LeBron signing with the Spurs, but who knows, maybe you'll see him at Guero's one day, having a Rob's Especial marg and a No. 1 dinner?
LeBron James, Draymond Green, Kevin Love, LeBron's business partner Maverick Carter, and a bunch of other sports-related investors are buying a Major League Pickleball expansion franchise.
Oddly, MLP teams aren't associated with places, so at this point it's just "an expansion team."
But Major League Pickelball is based in Austin, created, according to the Austin Business Journal, by Dreamland and Richard's Rainwater owner Steve Kuhn.
League investors include familiar Austin names like C3 Presents founders Charles Attal and Charlie Walker, Parsley Energy founder and partial Austin FC owner Brian Sheffield, Silicon Labs Chairman Nav Sooch, and pickleball enthusiast Brené Brown.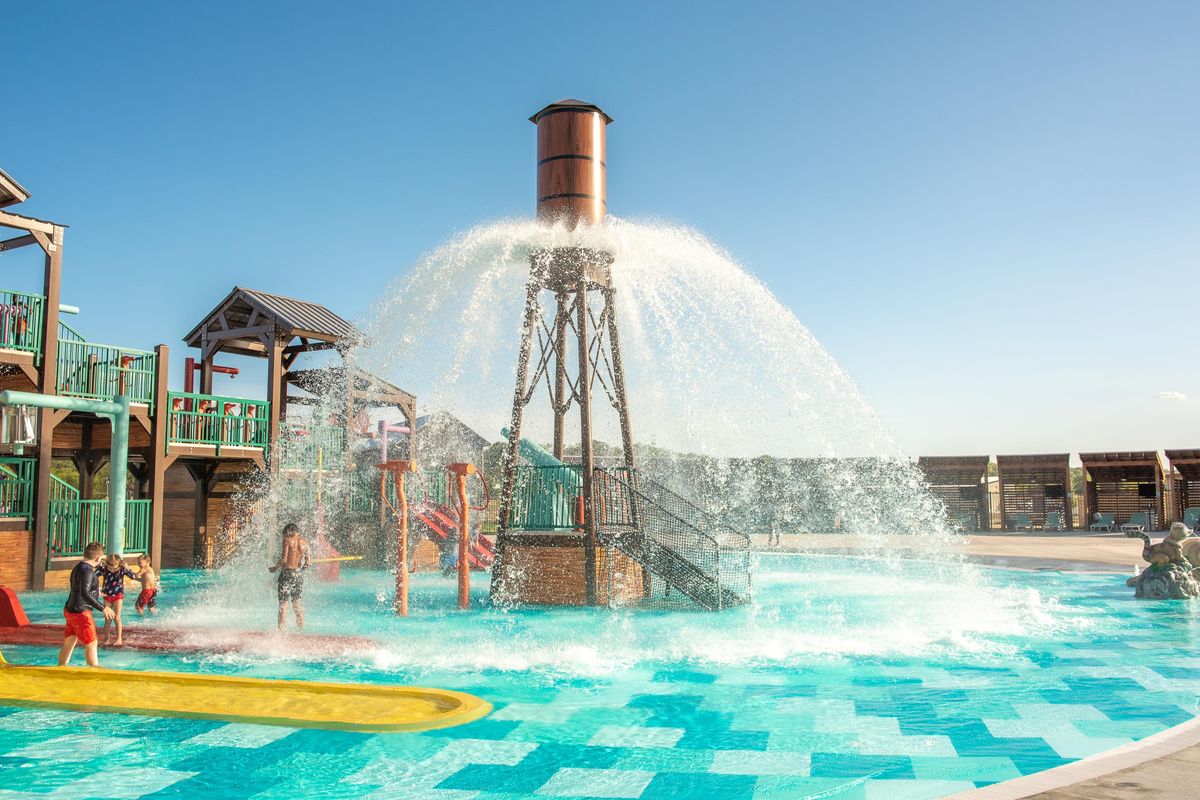 Camp Fimfo Waco
Camp Fimfo Waco, a brand new camping resort, is kicking off football and fall camping season in style! With top-notch amenities, premium accommodations, and 10 weekends of fall fun, there's no better place to have a fall camping getaway, especially if you're a Baylor football fan!
Fall promises to be a one-of-a-kind camping experience. From Sept. 16 to Nov. 24, weekends will be packed with fall-themed activities, including special Halloween weekends in October. Campers can enjoy activities like fall crafts, campground trick-or-treating, costume contests, site decorating, outdoor movie nights, and more!