Get connected with our daily update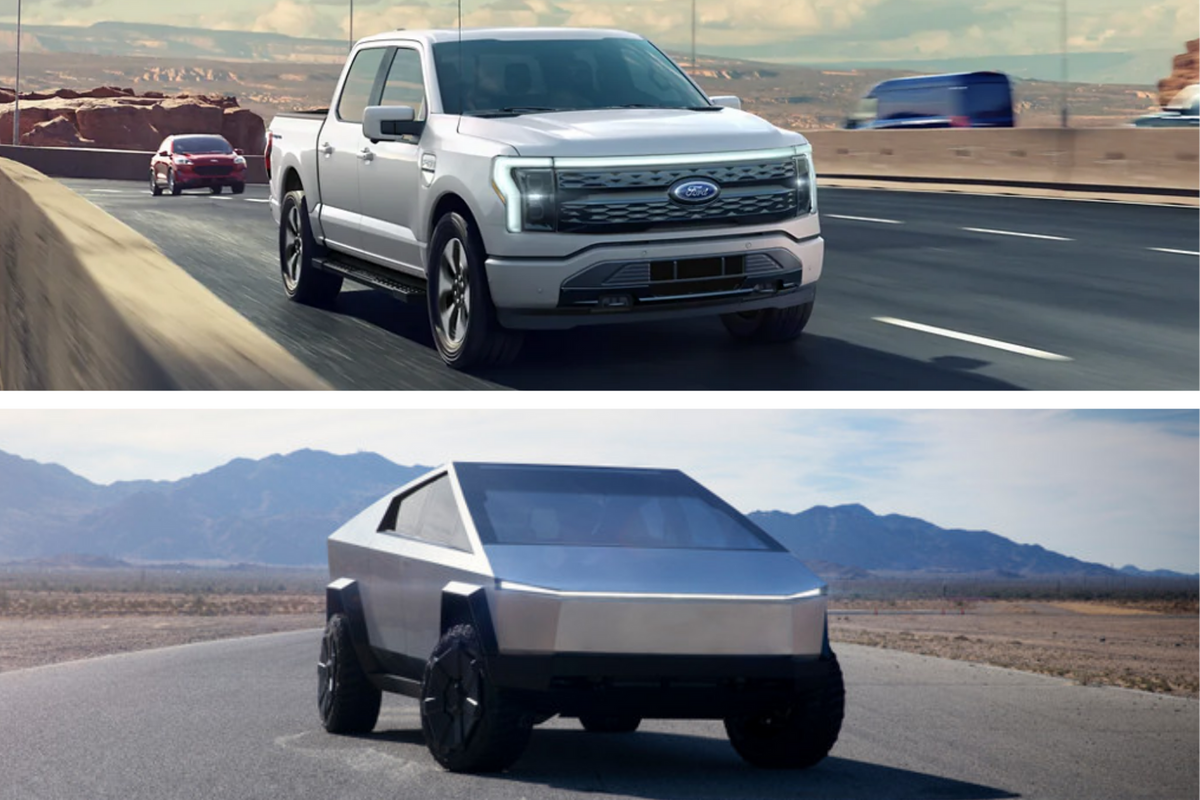 America's best-selling truck is entering a new age of vehicles with the all-electric version of the Ford F-150, the F-150 Lightning. Looks like Tesla's Cybertruck officially has competition.
---
Ford revealed the "smartest, cleanest" F-150 yet to the world Wednesday night after teasing the reveal earlier this month. With its signature heavy-duty look, it may look nothing like the futuristic Cybertruck, but the two aren't so different after all. Here's what we learned.
Release date
F-150 Lightning
Spring 2022
Rundown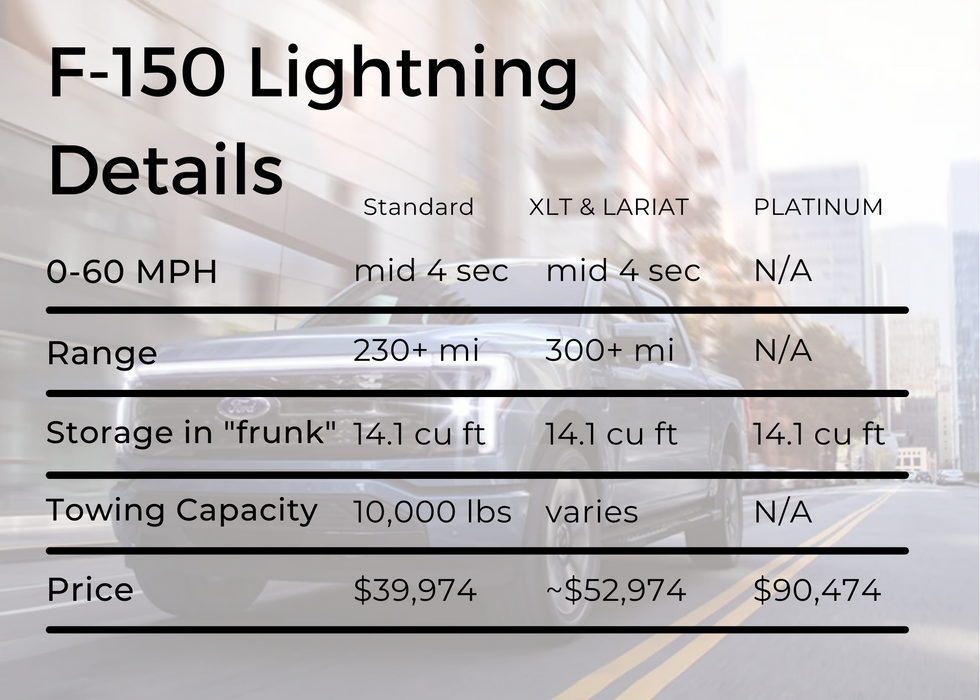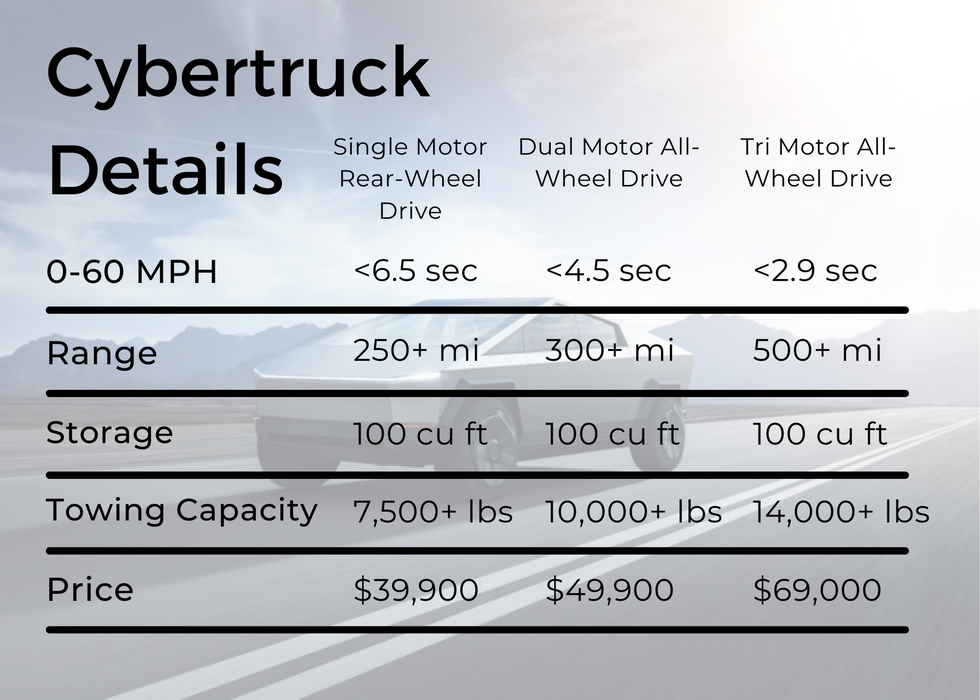 Notable features
Both companies flex the durable exterior of the trucks. Ford says its electric F-150 uses the most durable steel of any of its trucks, while Tesla says its using the best of the best—ultra-hard 30x cold-rolled stainless steel.
Both offer autopilot. This feature is most known on Teslas but Ford is adopting BlueCruise, a hands-free way of driving.
Both have slick center consoles—a 15.5 inch screen for the F-150 Lightning.
Ford is flexing its Intelligent Backup Power where the truck acts as a backup power source when there is a power outage in your home.
How to get one
Both vehicles are taking $100 down payments to reserve a truck today.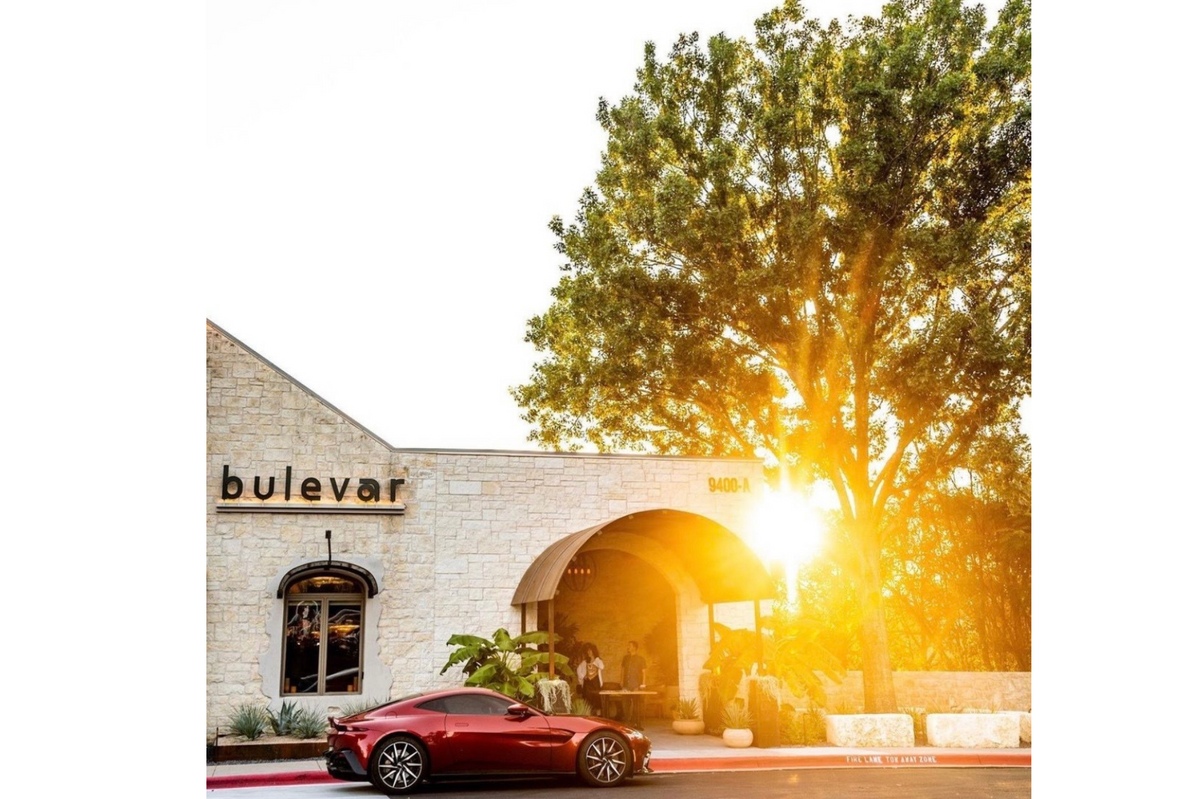 The operators behind ATX Cocina are serving up more Mexican dishes with the recent opening of Bulevar in Northwest Austin, featuring wood-grilled meats and plenty of drinks.
Partners Larry Foles and Guy Villavaso have teamed up again for a restaurant with a variety of "masa, meat and margs." The menu has appetizers like machete and queso and dinner dishes that include duck mole, roast chicken and wood-grilled meats like a Berkshire Tomahawk pork chop.
Kevin Taylor, the executive chef at Bulevar, noted that he was raised in a family-operated Mexican kitchen and learned to cook with locals during trips to Mexico. Bulevar's masa is even made in-house from Oaxacan corn sourced by Masiena.
"Each dish on the Bulevar menu is a combination of what my travels have taught me, my upbringing in a Mexican kitchen and my inspiration from the legends of Mexican cuisine," Taylor said in a press release.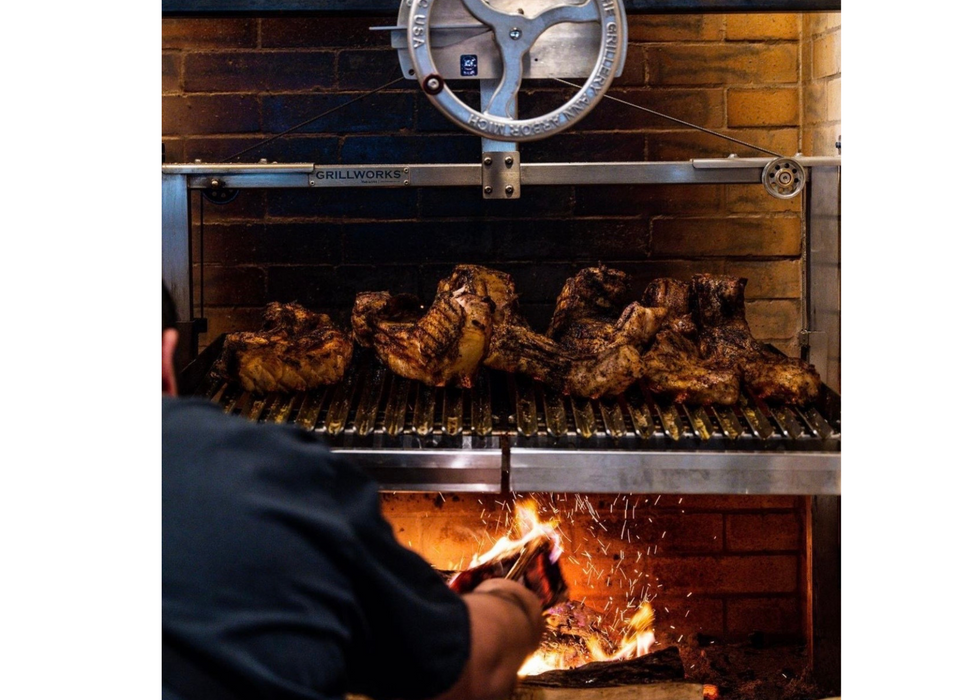 Bulevar
Located at 9400 Arboretum Blvd., the building was once the site of Z'Tejas, which will close its original location on West 6th Street to make way for a new MML Hospitality development.
Happy hour at Bulevar is from 4-6:30 p.m. with a bar that has 150 mezcal and tequilas from Mexican distilleries on top of other spirits and wine.
The restaurant, which includes a large wood-fired grill and sunset views, is open daily for dinner until 10 p.m. Brunch and lunch services are expected to begin soon.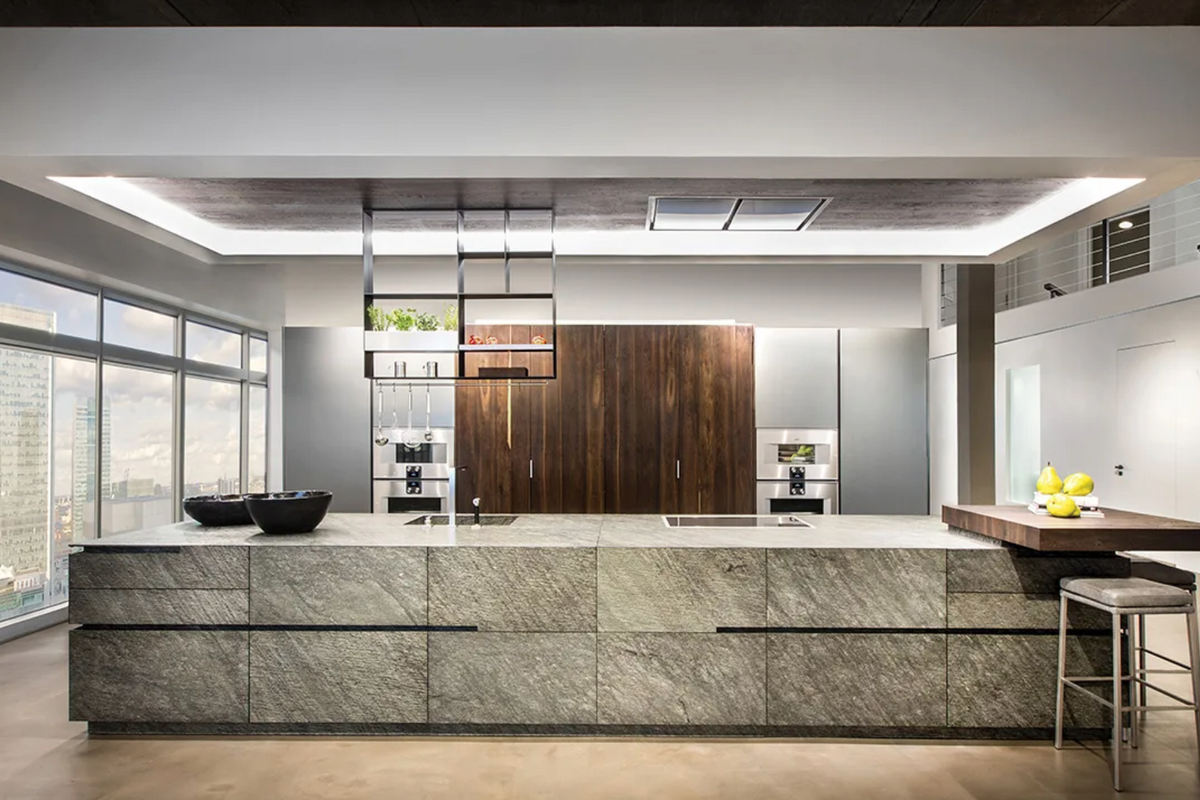 You've found your dream home. Now it's time to design your space.
Let eggersmann make your dreams come true. Not only are their products custom-crafted to last a lifetime, but their team of professional designers, installers, and care specialists are there to assist you from the ideation to the implementation of your gorgeous and highly functional space.
A family-owned business, eggersmann offers modern design solutions for every room in your home and they've had a hand in the design of many of the most beautiful homes in Texas, including right here in ATX.
A downtown condo. A house on the lake. South Austin style. All are perfect for eggersmann's design solutions.
If you're not sure where to begin, eggersmann has plenty of inspiration to get you started.
Kitchens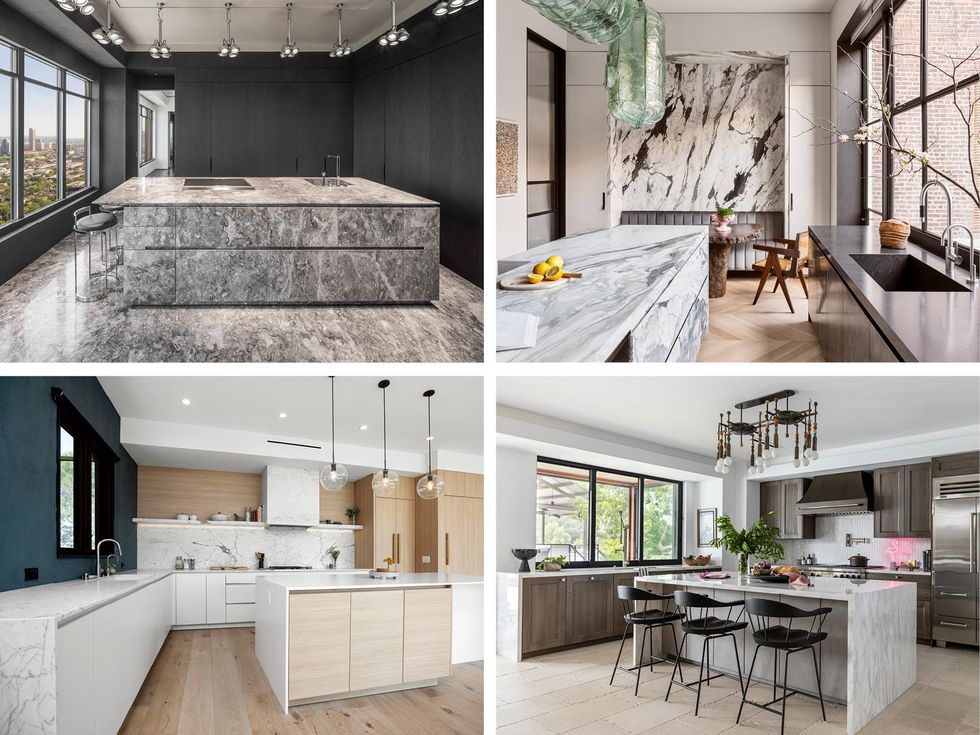 Kitchens are living spaces that invite us to indulge our senses; places that help us bond and are the heart of the modern home.
Eggersmann's modern German kitchens and home living solutions are distinguished not only by unique stone cabinet fronts and exotic veneers, but also technological feats in cabinetry composition and ergonomics like handleless cabinets and motion sliding countertops.
Their ideas spring from over 100 years of experience. Ever since Wilhelm Eggersmann founded this company in 1908, the now global team insists only the best will do and that every kitchen should be as individual as its owner.
Closets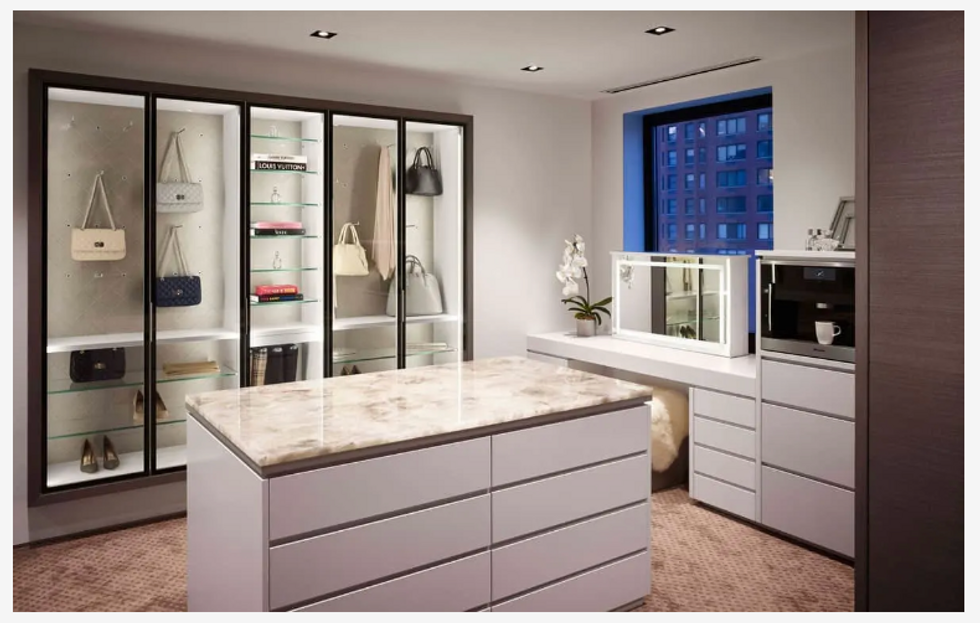 eggersmann usa
Beyond the closet, eggersmann brings soul to your wardrobe.
Tailor made in every aspect, personalize your space to make dressing and attire a special occasion. With innovative design solutions like hidden safes, watch-winders, and other accessory storage that will make the organizationally-obsessed squeal with delight, eggersmann's team of designers can help you to create a closet you'll want to spend all day in.
Living Areas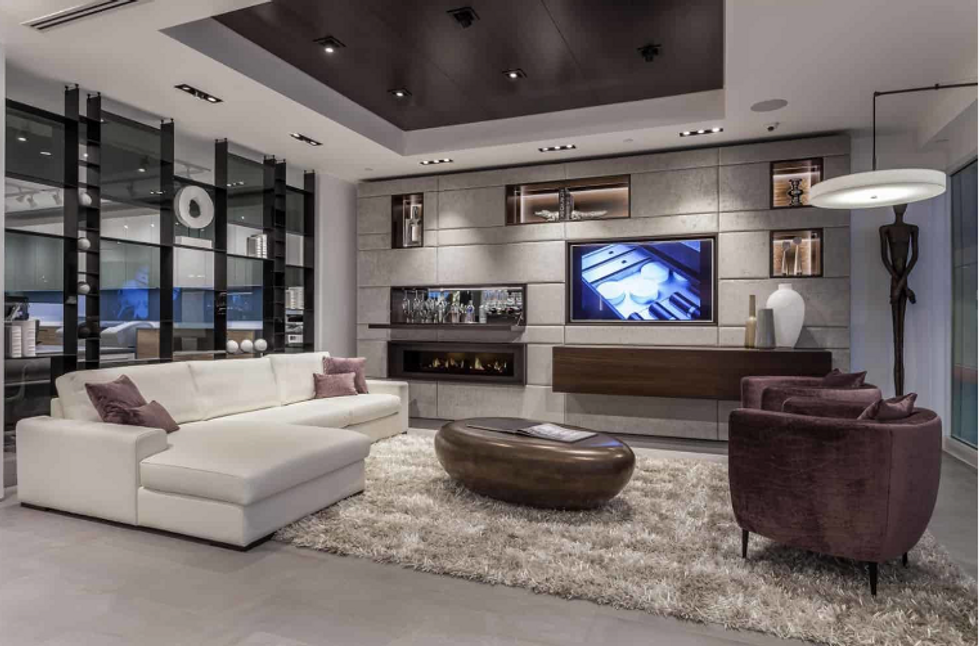 eggersmann usa
Create modern, beautiful spaces that motivate you to play and socialize. Host the next grand celebration or relax and relieve the tensions of your day. Eggersmann's entertainment solutions focus on how you live and how you entertain.

Need a TV for a family movie night but prefer something besides a black screen when you're entertaining? Eggersmann's remote-controlled lifting technology allows you to do just that. What about design solutions that keep a bustling household organized? Eggersmann makes it all possible.

Working with eggersmann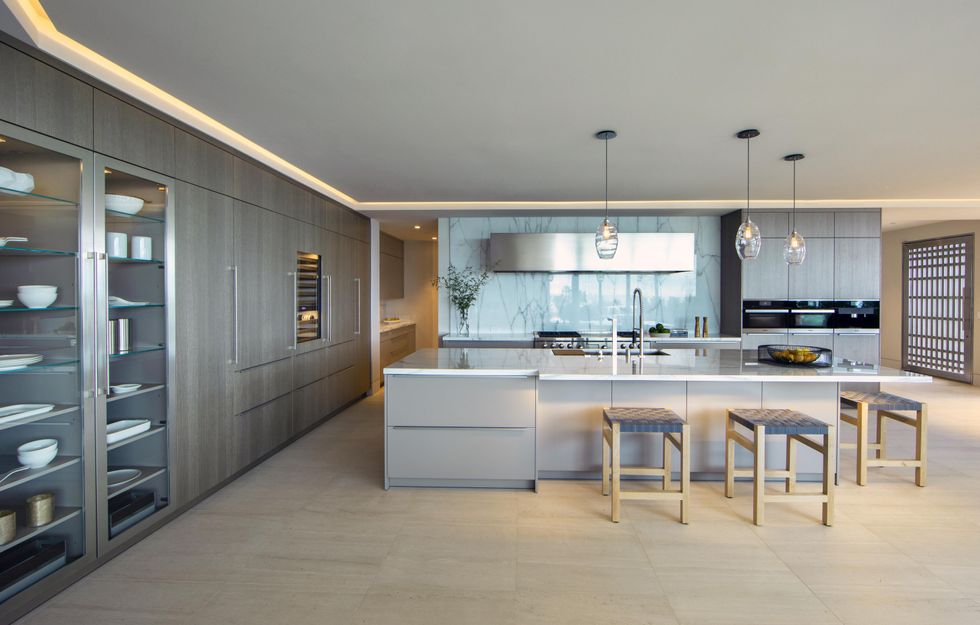 eggersmann usa
To learn more about the exceptional luxury cabinetry, exotic durable finishes, and innovative solutions, you may visit one of 6 eggersmann showrooms in the US, one of its retail locations in Canada, Mexico, or the US including Hawaii, or call to make an appointment with the satellite design service here in Austin where a knowledgeable representative will meet you at your home, office, or location of your choice.
The eggersmann team works directly with homeowners to bring their dream spaces into reality or with your interior designer, architect, or builder. They also have extensive experience working with high-rise/multi-unit developers or condo owners.
Find the
nearest eggersmann location
.