Get connected with our daily update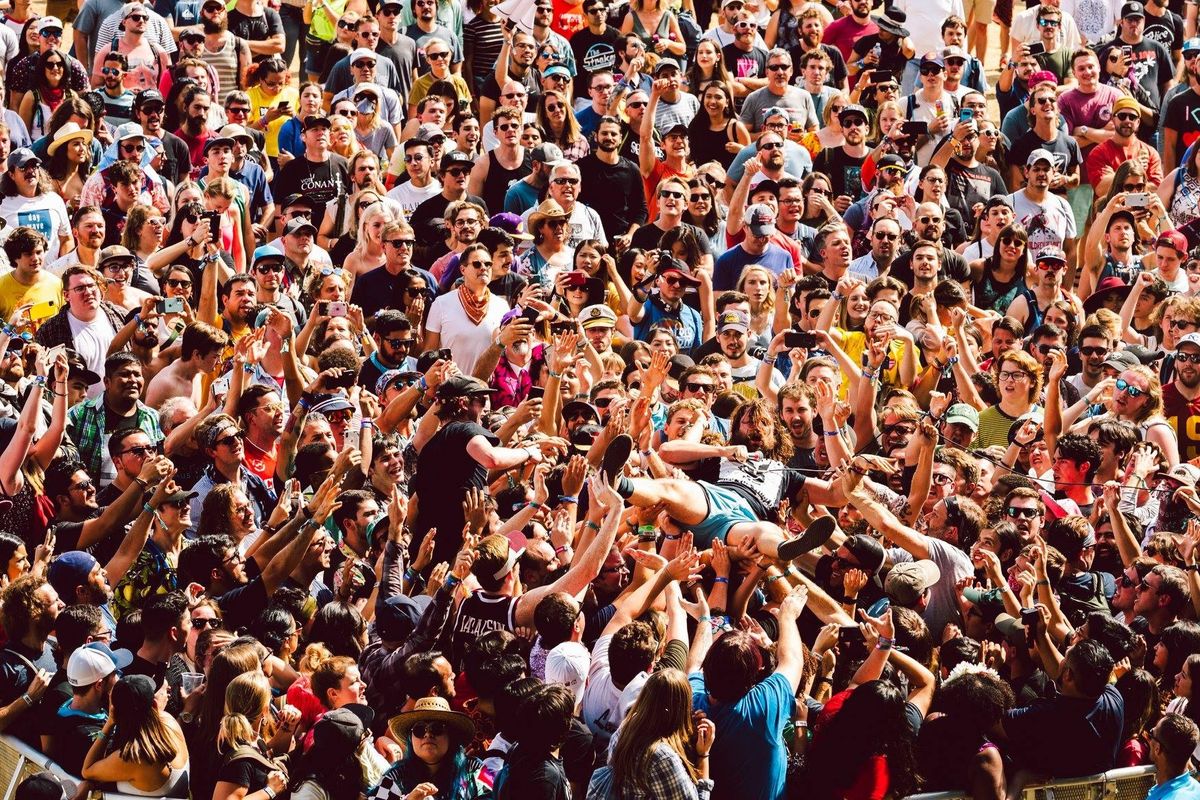 A year ago this week, Austin resident Michelle Lambreton discovered that Cardi B was playing the Honda stage at Austin City Limits Festival 2019, and excitedly bought her tickets.
It's her favorite Austin event, and she's been going almost every year since it started in 2002.
"I would still be hearing music in my head for days after," Lambreton, 38, said.
---
This year, Lambreton hears nothing but radio silence about the festival, which was expected to bring close to half a million fans to Zilker Park over the first two three-day weekends in October—before the coronavirus pandemic turned such gatherings into an infection risk.
ACL Fest 2020 has not been cancelled or changed, at this point, and no decisions have been made on whether it would be safe to move forward, one city official said.
"It's too early to tell at this point," said Jorge Ortega, senior public information specialist for the Austin Planning and Zoning Department.
But there is no announced lineup, no spring ticket sales, and no official word from organizers about where the festival stands right now.

A poll of Austonia readers shows that 83% of them believe it won't happen as planned.
"I don't think 'normal' is something that we will get back to by October," Lambreton said.
Calls to event organizers C3 and Live Nation, ACL representatives, Austin Public Health and members of the City Council were unreturned.
A ticket seller at Front Gate Tickets, the official vendor for ACL tickets, said Monday they had not been given a sale date. Typically, the lineup is announced and tickets go on sale in late April and early May.
Other signs suggest to would-be festivalgoers that they may be in for a vastly smaller, or even virtual, ACL this year.
Last week, Austin's top health official, Dr. Mark Escott, cautioned against events like football games and festivals.
"I can expect that at least for the next six months, and perhaps the next year, that events like that are going to be very, very difficult to have, unless we have substantial increases in testing and other strategies to further mitigate the threat of those kind of events," he said.
He did not mention ACL Fest specifically.
Mayor Steve Adler has said the cancellation of SXSW helped Austin prevent the spread, but he has not commented on ACL Fest 2020.
Logistical problems over festivals and tours that have already been shuffled could make it impossible to commit to a lineup, said local musician William Harries Graham.
One Austinite who organizes conventions in town said that by January, she was unable to secure pandemic insurance. It was unclear whether ACL has that coverage, but SXSW did not, organizers said.
There's also the question of hotel availability and sanitation. Some said they'll avoid large crowds for a while anyway.
"Do you really want to climb into a pit with 30,000 people that you don't know?" said Graham's father, recording artist Jon Dee Graham. "I don't think that putting Purell all over the place is going to take care of the problem."
It wouldn't be enough for Lambreton, who has autoimmune issues.
"I can only imagine a festival like that to be a perfect place for an outbreak," she said.
This story has been updated from the original with additional comments.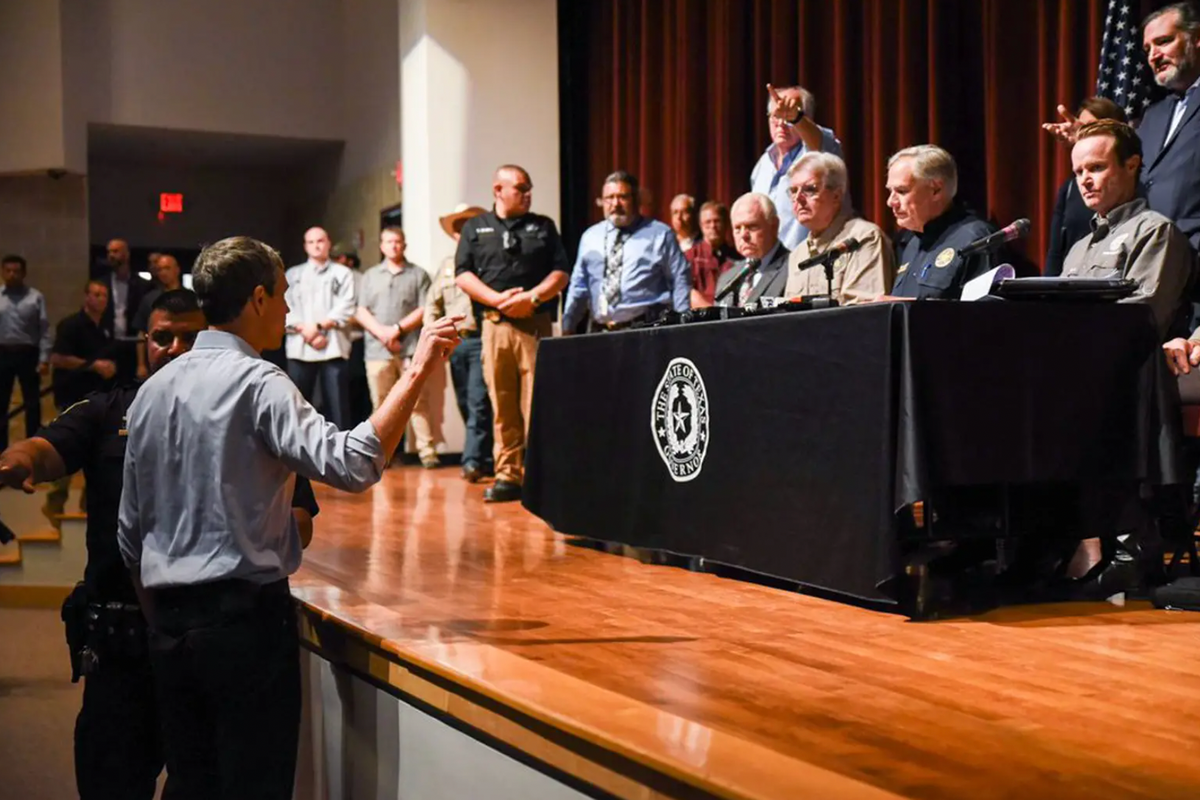 By Patrick Svitek
Beto O'Rourke caused a dramatic scene on Wednesday when he angrily confronted Gov. Greg Abbott at his news conference about the Uvalde school shooting, yelling, "This is on you."
After Abbott was done giving his initial remarks, O'Rourke approached the stage and told Abbott he was "doing nothing" to combat gun violence. He said the Uvalde massacre, in which a gunman killed 19 children and two adults, was "totally predictable."
Some of the Republican officials onstage with Abbott quickly denounced O'Rourke, telling him to go away. Another man onstage used expletives to criticize O'Rourke for interrupting the event.O'Rourke was eventually escorted away amid the unruly scene.
"I can't believe that you're a sick son of a bitch that would come to a deal like this to make a political issue," Uvalde Mayor Don McLaughlin told O'Rourke at one point.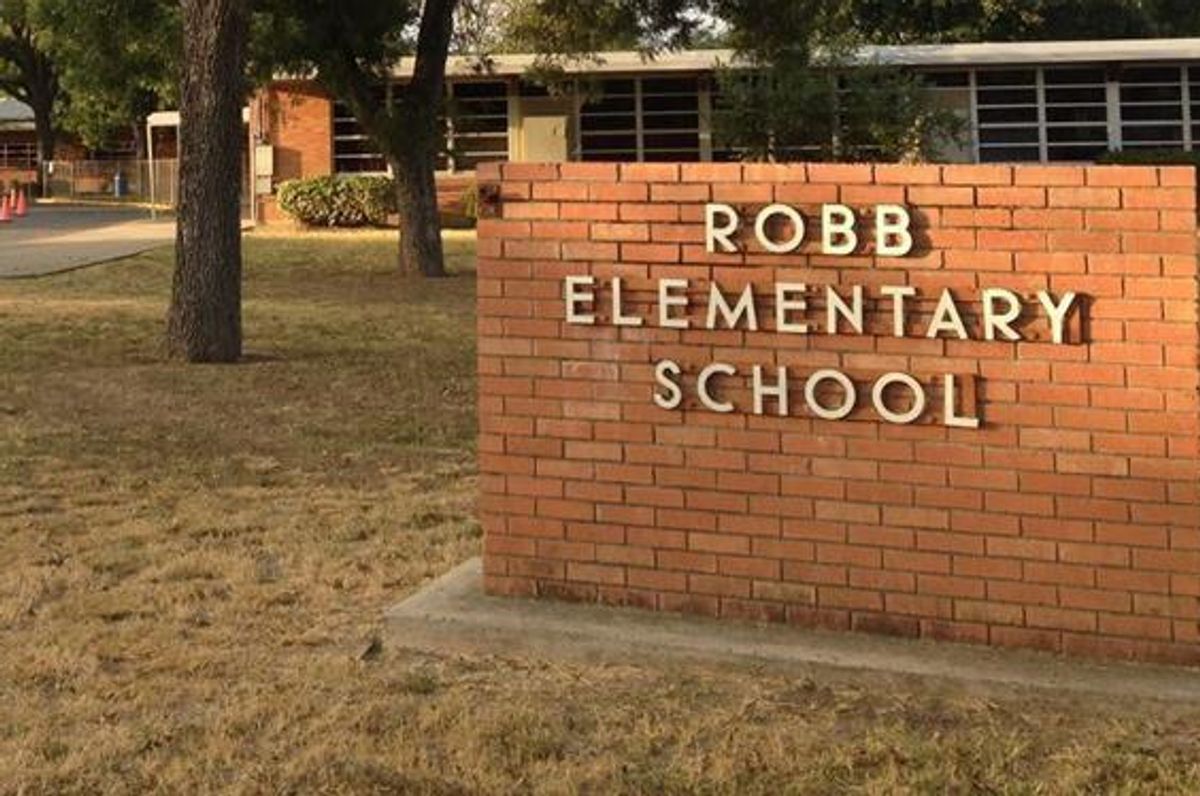 Nineteen kids and two adults are dead after a shooting at Robb Elementary School in Uvalde, Texas—a small town an hour and a half west of San Antonio—on Tuesday afternoon.
Gov. Greg Abbott said the suspect, 18-year-old Salvador Ramos, is believed to have been killed by the police. The Uvalde Police Department said the shooting began at 11:43 a.m. Tuesday.
"What happened in Uvalde is a horrific tragedy that cannot be tolerated in the state of Texas," Abbott said. "He shot and killed—horrifically, incomprehensibly."

Texans are grieving for the victims of this senseless crime & for the community of Uvalde.

Cecilia & I mourn this horrific loss & urge all Texans to come together.

I've instructed @TxDPS & Texas Rangers to work with local law enforcement to fully investigate this crime. pic.twitter.com/Yjwi8tDT1v
— Greg Abbott (@GregAbbott_TX) May 24, 2022
According to University Health Hospital officials, a 66-year-old woman and 10-year-old girl arrived in critical condition. Uvalde Memorial Hospital reportedly received 13 children for treatment and two individuals who were already deceased. At the time, it was believed 14 had died in this shooting.

The shooter prompted a lockdown at the elementary school of just under 550 students, with San Antonio Police sending SWAT, and Eagle chopper and Crime Scene Investigators.
According to White House press secretary Karine Jean-Pierre, President Joe Biden has been briefed on the tragedy and "His prayers are with the families impacted by this awful event, and he will speak this evening when he arrives back at the White House."
At 21 deaths, it is the deadliest school shooting in Texas and one of the deadliest in the U.S. since 26 at Sandy Hook Elementary lost their lives. This is the U.S.'s 213th mass shooting of 2022.