Get connected with our daily update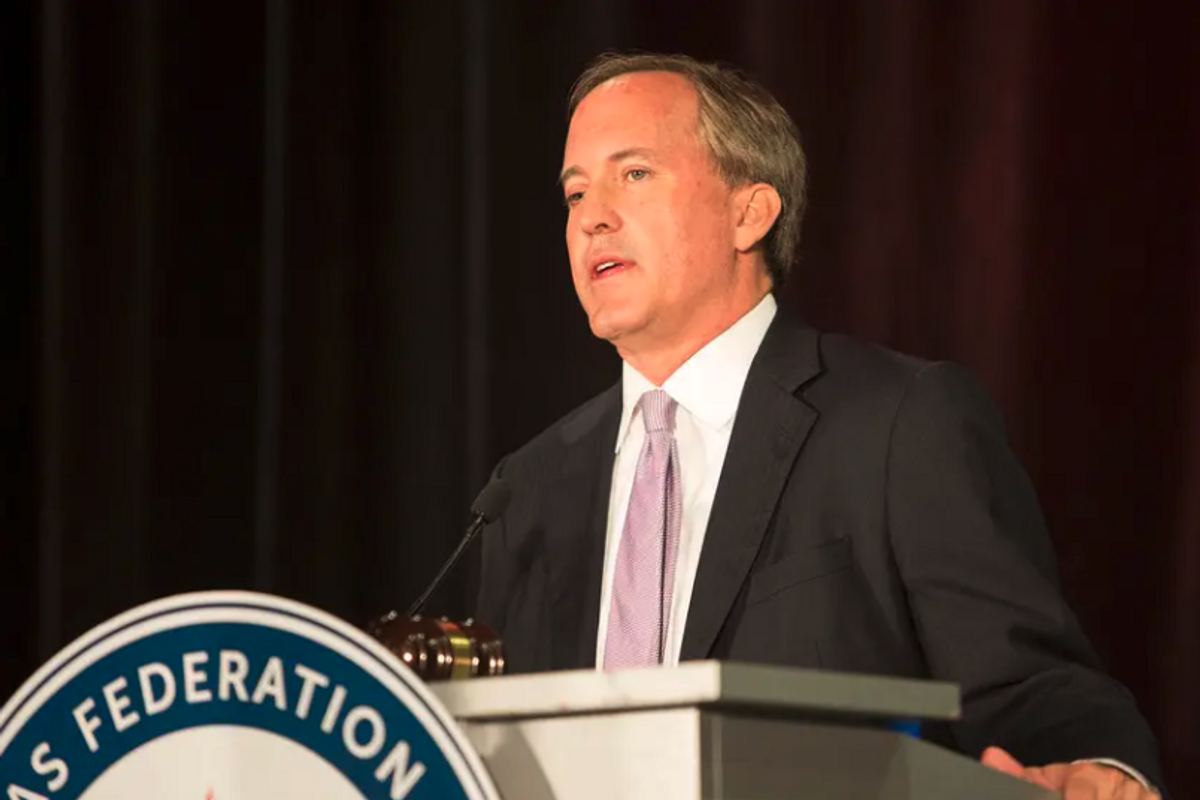 (Laura Buckman/The Texas Tribune)
The FBI is investigating Texas Attorney General Ken Paxton, the Associated Press reported Tuesday evening, vetting allegations made by eight of Paxton's former top aides that he illegally used the power of his office to benefit a political donor.
---
Two unnamed sources told the AP that the bureau was examining claims made by the whistleblowers that Paxton broke the law by intervening several times in legal matters involving Nate Paul, a real estate investor and friend who donated $25,000 to Paxton's campaign in 2018.
On Sept. 30 and Oct. 1, eight aides in total told authorities that they believed Paxton had committed crimes as part of his relationship with Paul, citing bribery and abuse of office. Since then, four aides have been fired, three have resigned, and one has been placed on leave — sparking a whistleblower lawsuit.
Paxton, a Republican in his second term, has denied wrongdoing and said he will not resign his post, even as some in his own party call on him to do so and the state's top leaders call the allegations "concerning."
Earlier Tuesday, before the FBI investigation was made public, Paxton said in a statement that he knows "a little something about being falsely accused" and dismissed the allegations made by the whistleblowers as "overblown, based upon assumptions, and to a large degree misrepresent the facts."
Paxton has been under indictment for more than five years on securities fraud charges but has yet to stand trial. He has dismissed the charges as politically motivated and entered a not guilty plea.
Neither a campaign spokesperson for Paxton nor a defense attorney who is working on his long-running securities fraud case returned a request for comment about the FBI probe Tuesday. A spokesperson for the FBI declined to comment.
The full scope of Paxton's relationship with Paul remains unclear, though Paul has characterized it as friendly. In a deposition earlier this month, Paul revealed that he had employed a woman at Paxton's recommendation, though he said it was not a favor to Paxton. The woman had been involved in an extramarital affair with Paxton, according to two people who said the attorney general told them of the relationship in 2018.
Since the allegations surfaced last month, four examples have emerged of Paxton using his 4,000-employee agency to benefit Paul.
The whistleblowers allege Paxton tried to help Paul on a pair of open-records disputes, urging state employees to release documents that should have been confidential, and that Paxton rushed a legal opinion on foreclosure sales during the coronavirus pandemic, which helped Paul avoid such sales on several of his properties.
The attorney general's office — at Paxton's direction, the whistleblowers say — also took the highly unusual step of intervening in a lawsuit between Paul and an Austin-area charity.
And in September, Paxton hired an outside attorney to evaluate a complaint by Paul that he had been mistreated during an FBI raid on his property in 2019. Paxton's staff, the whistleblowers say, had already vetted the allegations and found them meritless, but Paxton continued to push the investigation.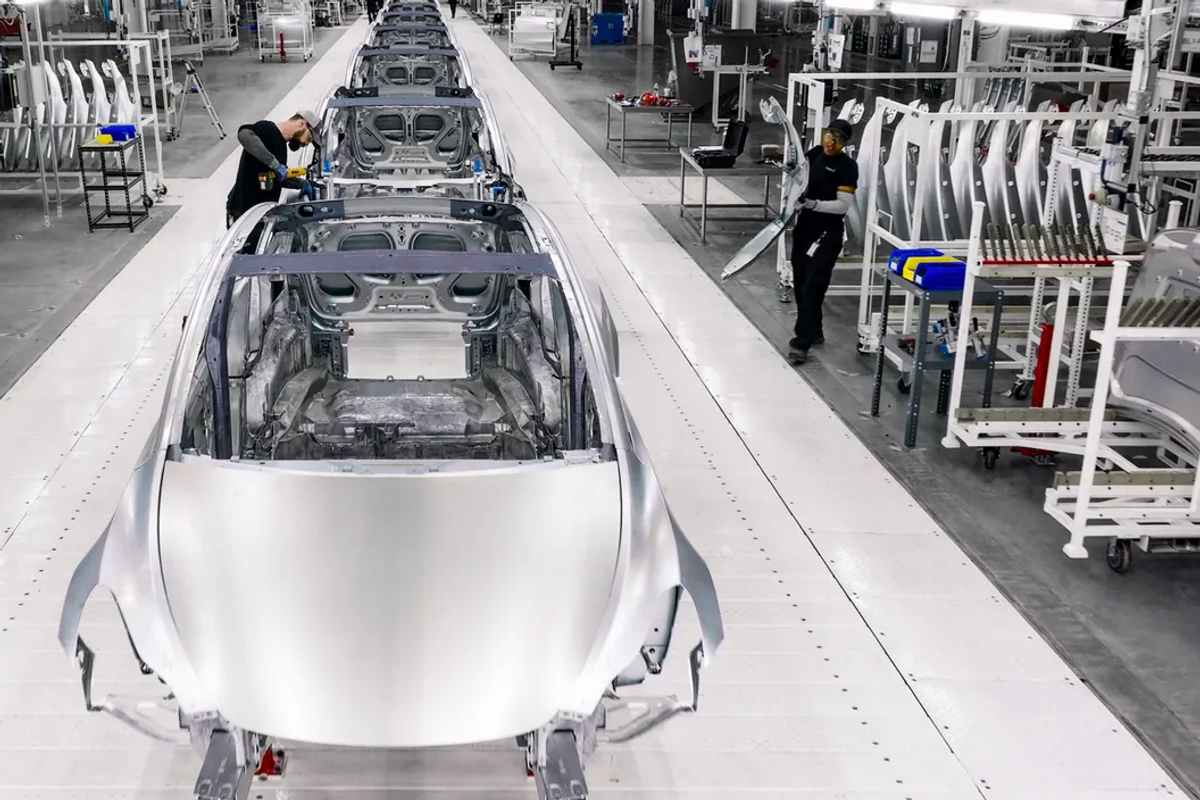 Giga Texas, the massive Tesla factory in southeast Travis County is getting even bigger.
The company filed with the city of Austin this week to expand its headquarters with a new 500,000-square-foot building. The permit application notes "GA 2 and 3 expansion," which indicates the company will make two general assembly lines in the building.
More details about the plans for the building are unclear. The gigafactory has been focused on Model Y production since it opened in April, but the company is also aiming for Cybertruck production to kick off in mid-2023.
While there is room for expansion on the 3.3 square miles of land Tesla has, this move comes after CEO Elon Musk's recent comments about the state of the economy and its impact on Tesla.
In a May interview with Tesla Owners Silicon Valley, Musk said the gigafactories in Berlin and Austin are "gigantic money furnaces" and said Giga Texas had manufactured only a small number of cars.
And in June, Musk sent a company wide email saying Tesla will be reducing salaried headcount by 10%, then later tweeted salaried headcount should be fairly flat.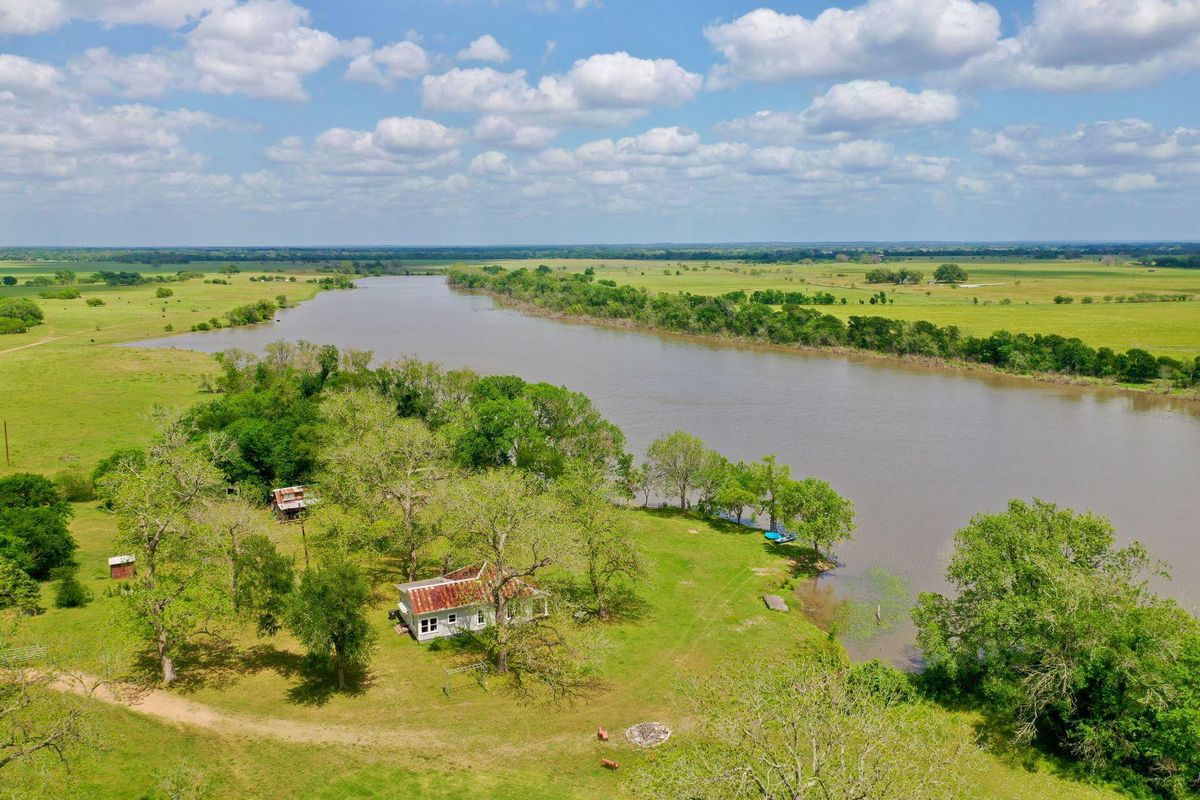 It's been a record-breaking hot summer already and Austin still has a few months of heat to weather. But the heat doesn't have to be so bad if you've got a swimming hole in your backyard, like these three ranches.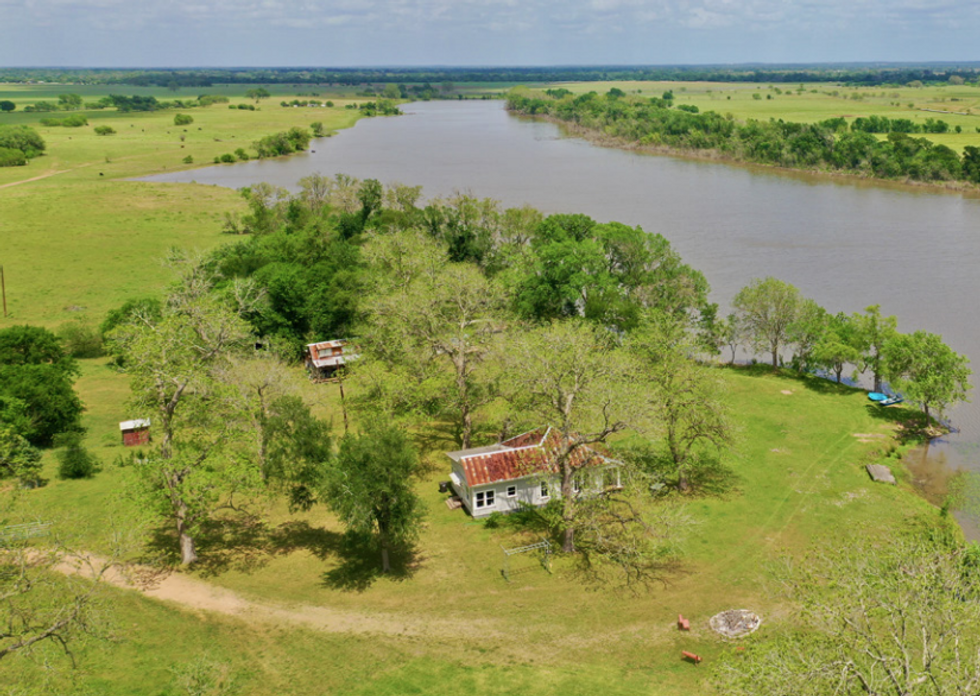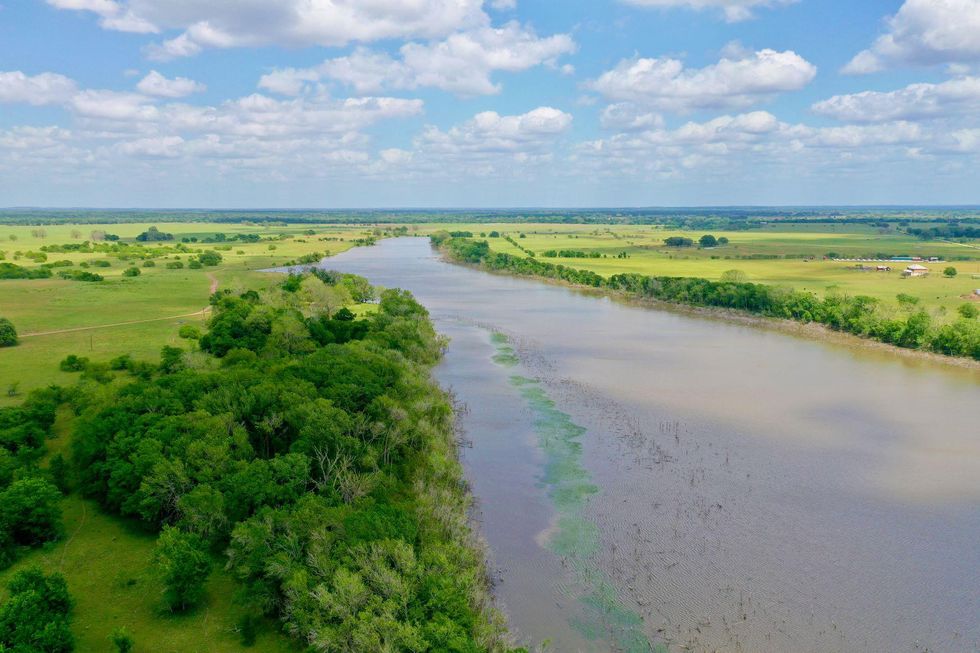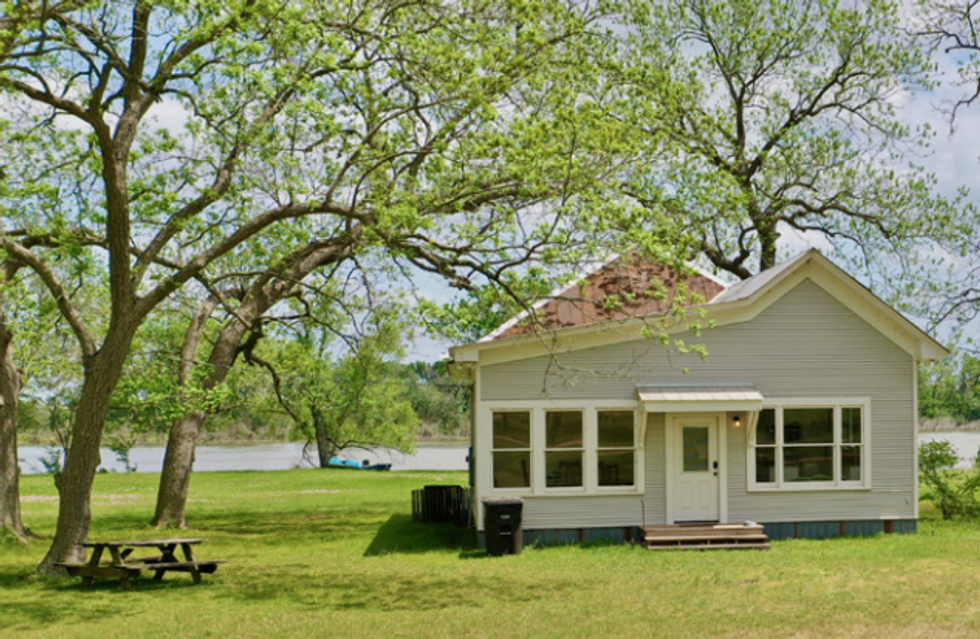 You'll have to leave city limits if you're looking for a proper ranch property like 417 Acres Shipp Lake Ranch, aptly named for its acreage. The property comes built out with three farmhouses, one of which has bedrooms and two bathrooms and two of which have two bedrooms and one bathroom. The nearly untouched property, which surrounds the 100-plus-acre Shipp Lake, has remained in the same family since the early 1900s and gives you picturesque views for the making of a dream home. In fact, the previous owners ran a water ski camp on the property.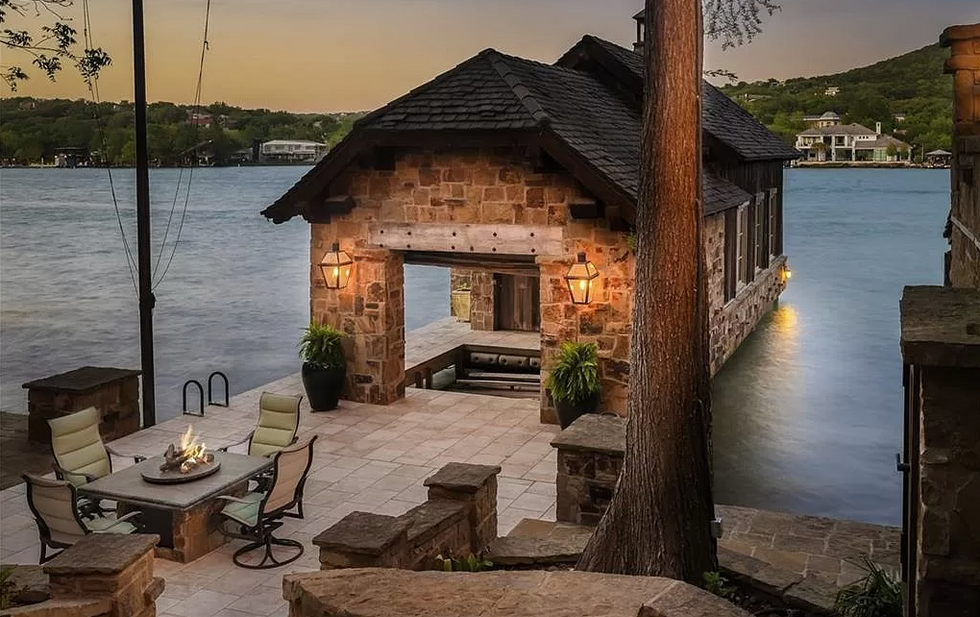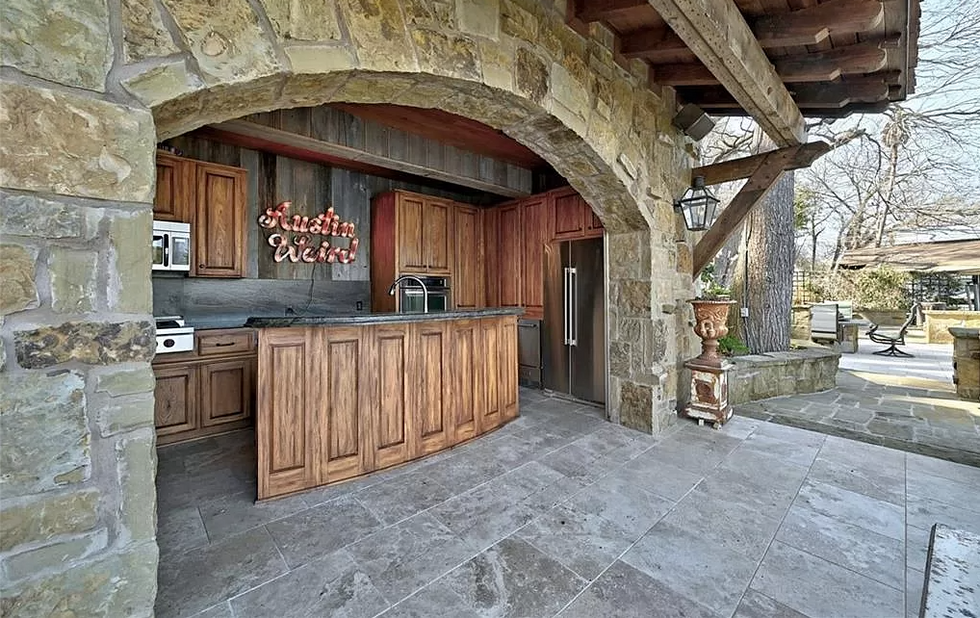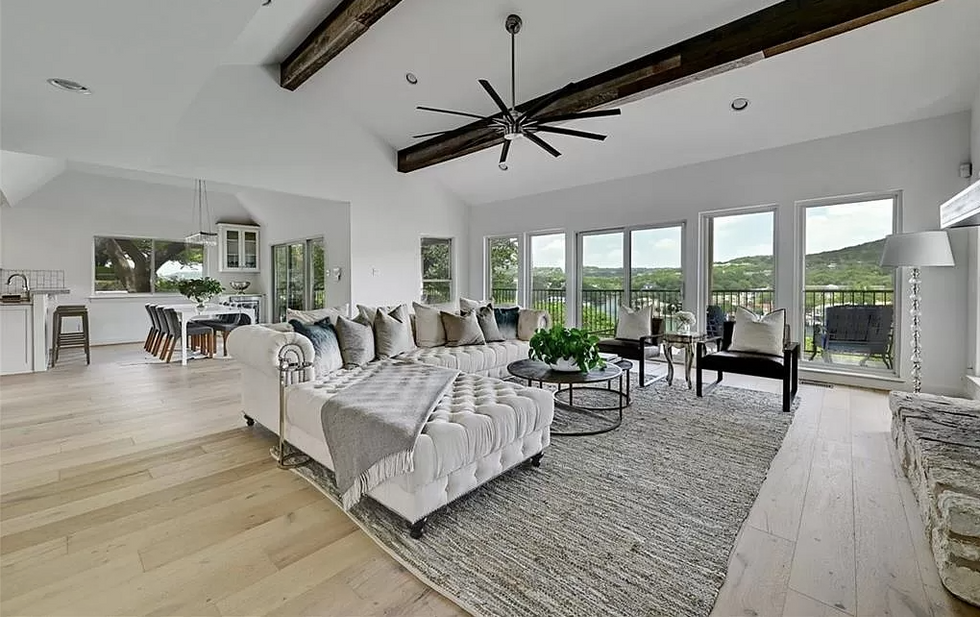 Sitting waterside on Lake Austin, this home gives you the unique opportunity to own a piece of the lush Hill Country with views of Mount Bonnell. The 2,750-square foot, three-bedroom, four-bathroom house allows you to integrate indoor and outdoor life with large windows opening to an outdoor living area. The crown jewel is the .76-acre parcel of land that tapers off to your own lakeside resort, featuring an covered outdoor kitchen, fire pit, stone boat house to store your water sports supplies and veranda sitting at the mouth of the water, perfect for an entertainer.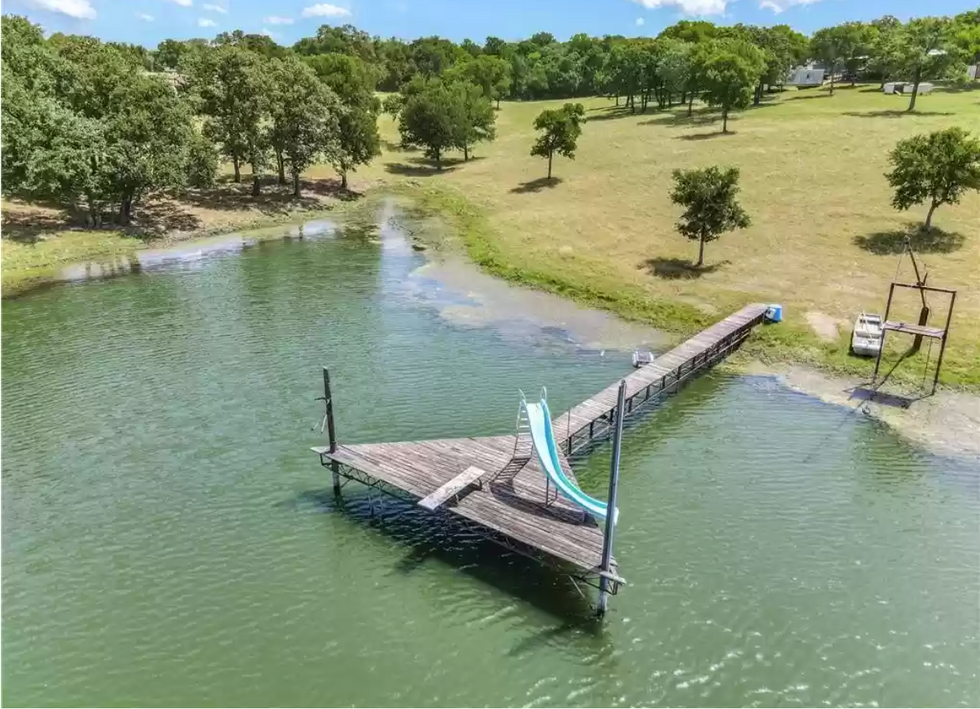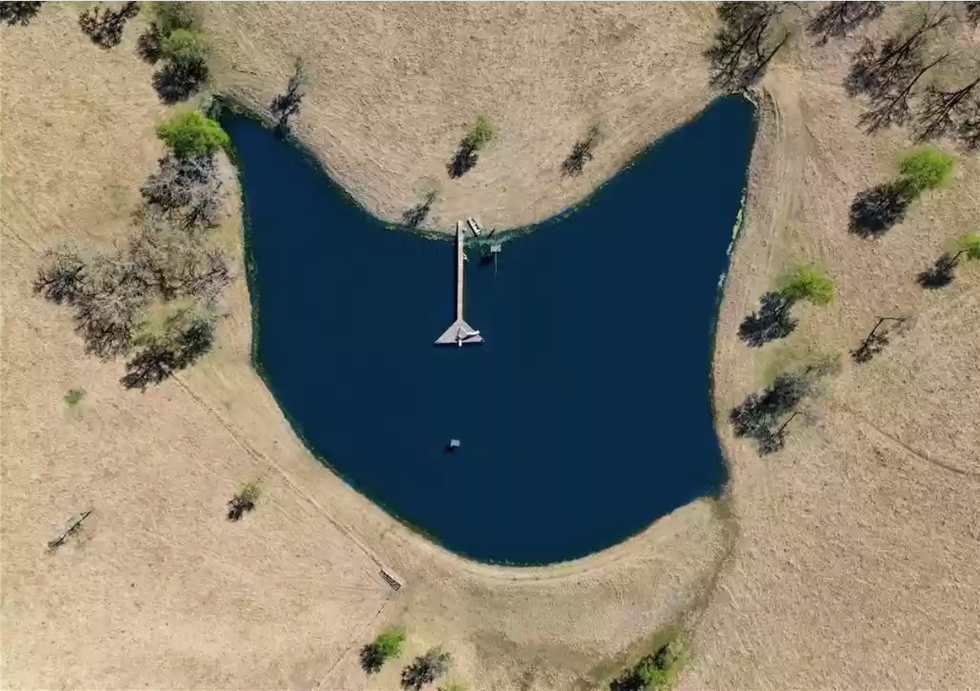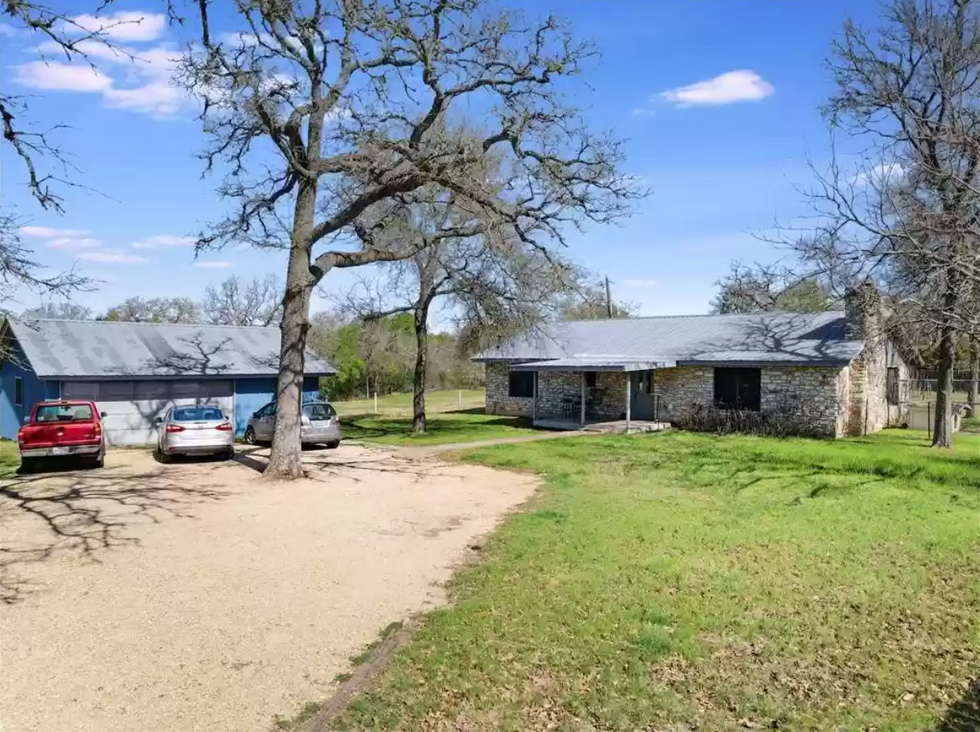 Got dreams of becoming a real Texas rancher? 7814 Brown Cemetery Rd. is the perfect place to start with 40 rolling acres of land and its very own swimming hole. Just east of Austin in Manor, the modest-on-the-outside home clocks at 4,412 square feet with five bedrooms and five-and-a-half bathrooms, but there are an additional two living structures on the property. The horseshoe-shaped pond sits in the heart of the property and comes equipped with a water slide, diving board and a fishing dock.