Get connected with our daily update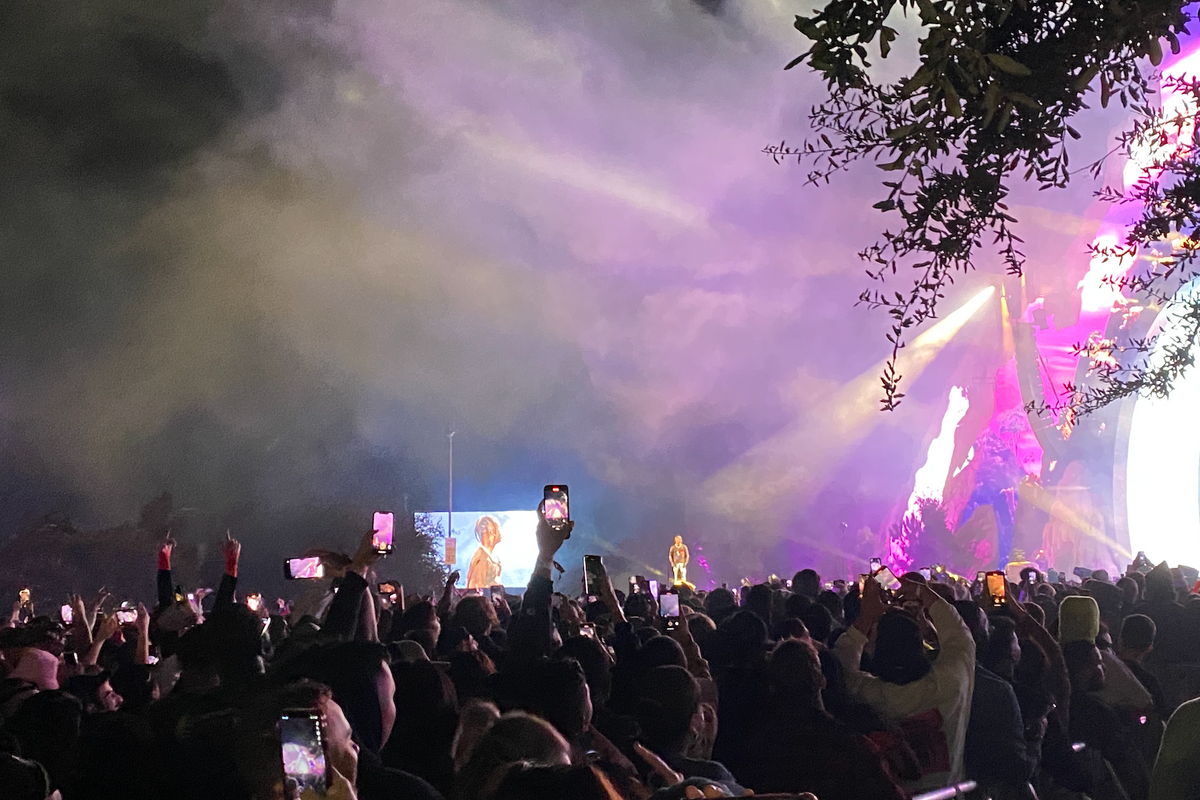 I went to Astroworld this weekend and haven't stopped recounting every decision I made there—thinking about every moment that led to the death of eight fellow festivalgoers and hundreds more injured.
---
It's haunting to see the videos that have circulated. I knew so little of what was happening that night, but it's a night that will live in my memory forever. Here's my recollection leading up to one of the most deadly music festivals in U.S. history:
Early signs of trouble can be seen in videos of people stampeding through the VIP entrance at 2 p.m. It was like a scene from the 2019 event, which I also attended. But at 3:30 p.m., it was an easy and calm entrance into the gates of NRG Park.
We almost immediately went to Don Toliver's set, who was to perform at 4:30 p.m. I stood in the back, right where it felt like the crowd ended, with my boyfriend. As soon as the rapper came out, there was this rush toward the stage and we opted to get pushed back rather than to fight closer. Close to the sound and camera systems in the center back, we were so tight we couldn't turn around. This is still almost nothing I'm sure to what would come that night.
Despite an extremely tight crowd (I had to let go of my drink because I didn't have space to hold it), mosh pits still formed. A group of under 5'4 girls next to us looked to be in distress as it was getting harder to breathe. But the crowd eased. I would later hear similar stories of people requiring medical attention after this set.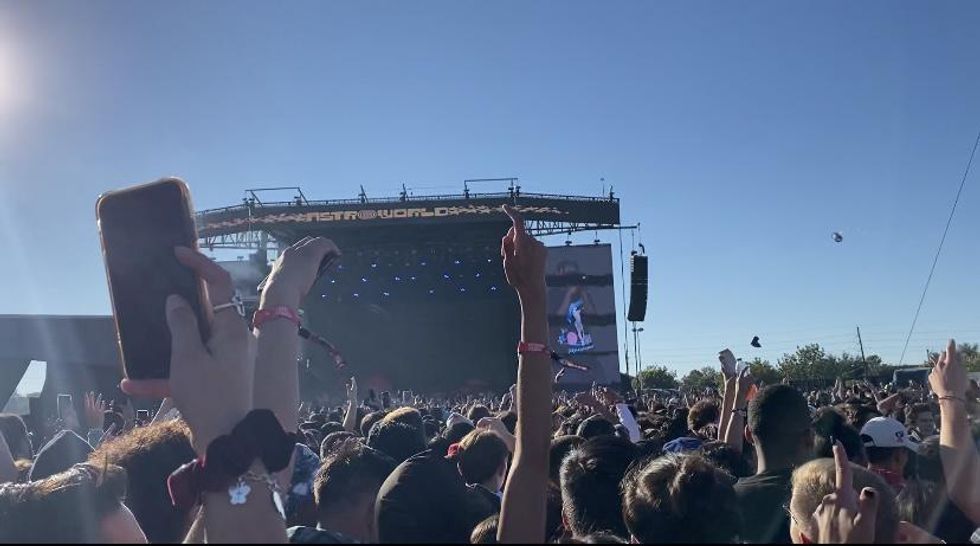 As Don Toliver took the stage, the crowd's energy amped up. (Sonia Garcia)
During Toliver's set, a medic worked their way through the crowd and rolled out a 20-something-year-old who was close to passing out. It was hard to tell if it was from alcohol poisoning or heat exhaustion. Sadly, that too was not an abnormal sight at this kind of festival.
At around 6 p.m., we were in place for Travis Scott's performance. We thought about a spot close to the stage, but decided further to the right, along a rail that separated General Admission from the photo pit and VIP watch area. We had a good view of the stage and more importantly, we knew we'd be safer from aggressive festivalgoers that seemed to be unhinged after last year's canceled event. It would turn into the smartest decision of the day.
Also, as nefarious drugs get brought into the conversation, it should be noted, a young guy came up to us before it got dark outside, holding his phone up with "LSD $15" on it and asking people to buy. Never had I seen anything like that out in the open at a festival.
At 8:45 p.m., the crowd was visibly riled up. I witnessed hundreds jumping into the VIP area on the right side of the stage and security looking overwhelmed. Eventually, they started tackling people and sending them back to the General Admission area.
People jumped over the General Admission barrier to VIP, hundreds getting away. (Sonia Garcia
And then just like the reports stated, there was this surge toward the stage around 9 p.m., when Travis Scott came on—I stayed put, gripping the fencing I was against. Around 9:30 p.m., a medic cart slowly pushed through the crowd, right past me—a trail of happy-go-lucky festivalgoers trailed behind it, hoping it would be their ticket to the front. Scott stopped the show for 20 seconds to make sure the person the medic was going toward got help.
The people around me and myself watched with confusion as Scott had a very shocked look on his face. I remember saying out loud, "What is he seeing, that we're not?" We weren't thinking it could be someone passing out, let alone multiple people passing out and dying by the end of the night.
By 9:38 p.m., the Houston Chronicle reports Houston officials said a "mass casualty incident" had occurred. I look at my camera roll now and see at exactly 9:38 p.m. I have a short video of Scott singing, and getting the crowd to sing, "Skeletons." It makes me disgusted that I had no idea about the deaths—that I was another festivalgoer who was potentially part of the problem.
I can't imagine being one of the brave people to help someone in need and even calling for the concert's end. I've seen the videos, but I didn't witness it as I was completely clueless in my safe spot on the festival grounds. There was no way for me to hear their voices pleading for the festival's end and nor would I have been able to do anything if I had.
The concert continued until its end with Drake surprising the audience, hyping Scott for being able to put on a festival like Astroworld every year. After Drake left the stage, Scott performed his last song of the night "Goosebumps," completing his set. He later said he didn't know about the deaths until he was off the stage.
We walked away after the last song, exiting toward Lantern Point Drive, again, no idea we were present during a mass casualty incident. I get this ugly pit feeling thinking about it now, but how could I or any of the people next to me know. There was no announcement or unconscious bodies on our side of things.
At our hotel, we ran into other festivalgoers who also had no idea; no one seemed to be distressed about the event. I opened Twitter for just a second and saw excitement around Drake making an appearance, I closed it before seeing any of the headlines.
It wasn't until the morning after, the family phone calls came in very, very early. I was beyond shocked and overall devasted by what happened. My heart hurts for the families who didn't hear back from their loved ones. And I couldn't believe I had no idea until that morning.
I've been unable to peel my eyes away from all the reports since—the first-person accounts, the horrifying videos, the details on the victims. No one should lose their life at a music festival and I pray nothing like this comes close to happening again.

Enjoying Austonia? Signup for our newsletter to get daily Austin news, straight to your morning inbox!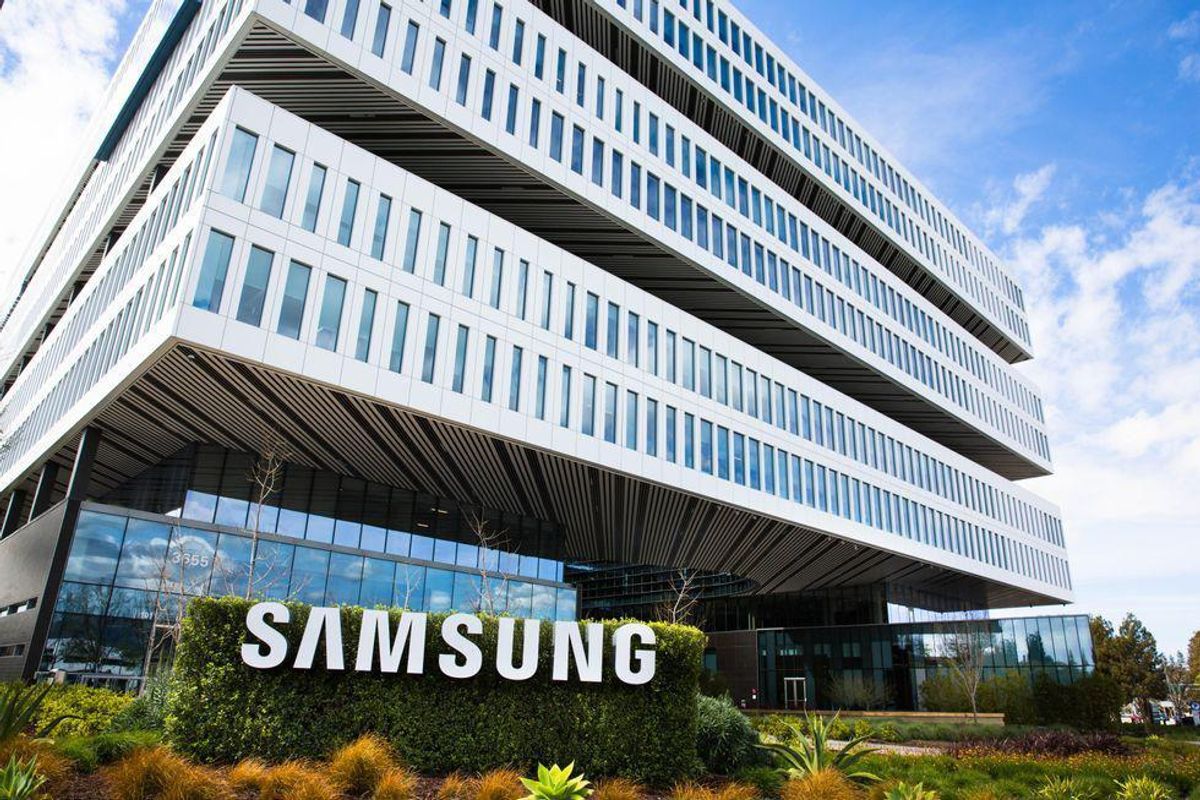 Samsung might soon be making more moves in the Austin metro.
The tech giant, which made waves as it announced plans to build a $17 billion chip plant in Taylor in late 2021, might be looking to expand in the Northeast Austin area, according to an Austin Business Journal report.
ABJ said the South Korean company is seeking more tax breaks from nearby Taylor and Manor school districts. The company filed documents requesting Chapter 313 incentives related to the breaks Saturday, and ABJ said each district will review the requests separately on Tuesday.
"While we do not have specific plans to build at this time, the Chapter 313 application process is part of our long-term planning to evaluate the viability of potentially building additional fabrication plants in the U.S.," Samsung Austin Semiconductor LLC.'s director of communications, Michele Glaze, told the ABJ.
But Samsung has made headlines for more than just the $17 billion plant: In early 2022, the company caught heat for two separate spills of millions of gallons of wastewater into tributaries near its semiconductor plant.
While no expansion is promised, ABJ speculates that expansions could occur at the 1,200 acre planned Taylor factory or near the chipmaking factory on Austin's East Parmer Lane. Both expansions could bring even more revenue and job opportunities to Samsung's Texas home.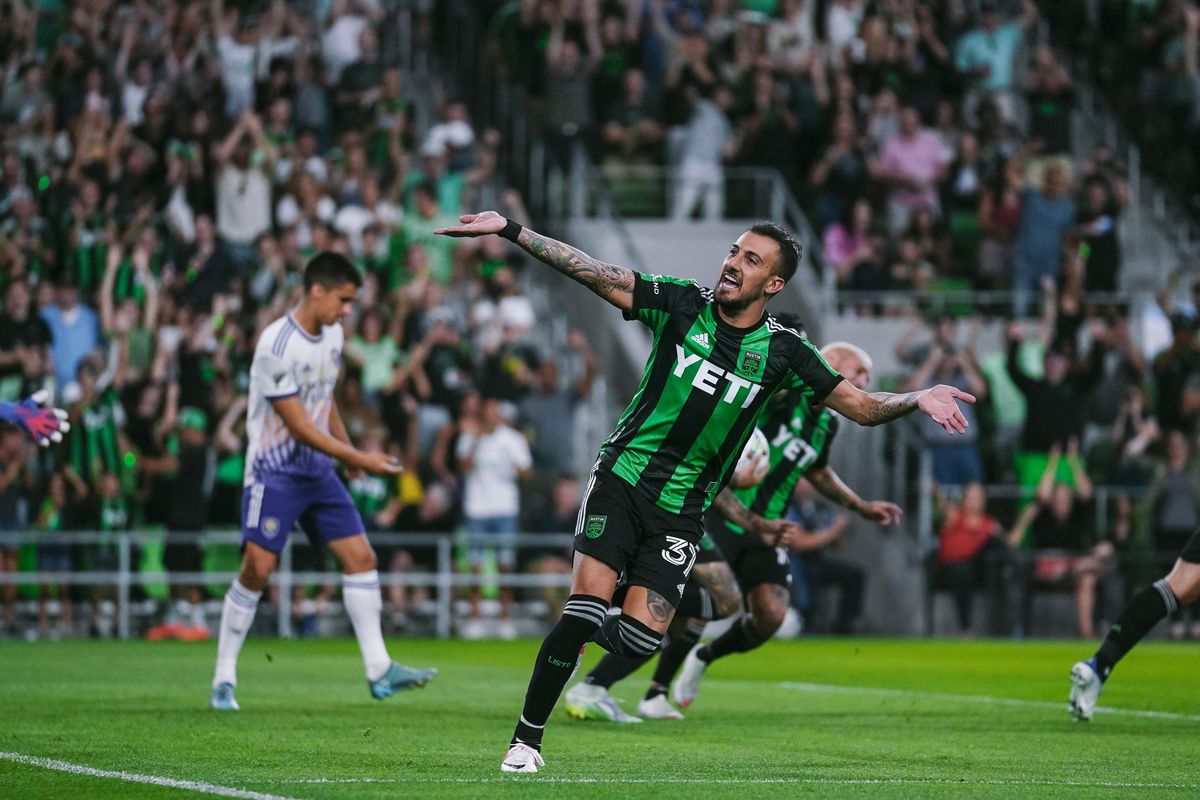 A first minute error gave Austin FC an early setback, but with the help of two red cards and two second-half goals, the Verde and Black still forced a last-minute tie in a messy home battle against Orlando City SC Sunday night.
With the 2-2 draw, Austin dropped from No. 1 in the MLS West conference but still earned a point in the standings thanks to a penalty kick goal from Sebastian Driussi and a breakthrough shot from striker Moussa Djitte, who scored his first goal with the club in the final minute of play.
Here are the top three takeaways from the match: