Get connected with our daily update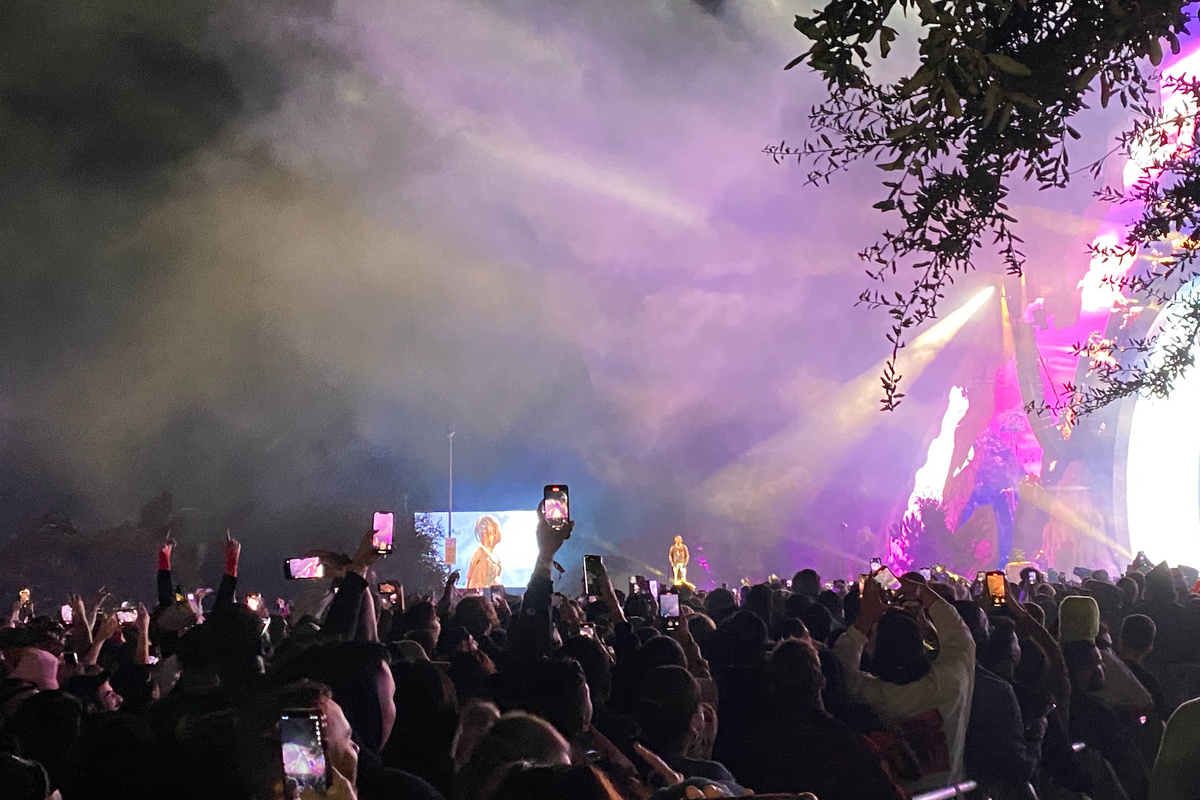 I went to Astroworld this weekend and haven't stopped recounting every decision I made there—thinking about every moment that led to the death of eight fellow festivalgoers and hundreds more injured.
---
It's haunting to see the videos that have circulated. I knew so little of what was happening that night, but it's a night that will live in my memory forever. Here's my recollection leading up to one of the most deadly music festivals in U.S. history:
Early signs of trouble can be seen in videos of people stampeding through the VIP entrance at 2 p.m. It was like a scene from the 2019 event, which I also attended. But at 3:30 p.m., it was an easy and calm entrance into the gates of NRG Park.
We almost immediately went to Don Toliver's set, who was to perform at 4:30 p.m. I stood in the back, right where it felt like the crowd ended, with my boyfriend. As soon as the rapper came out, there was this rush toward the stage and we opted to get pushed back rather than to fight closer. Close to the sound and camera systems in the center back, we were so tight we couldn't turn around. This is still almost nothing I'm sure to what would come that night.
Despite an extremely tight crowd (I had to let go of my drink because I didn't have space to hold it), mosh pits still formed. A group of under 5'4 girls next to us looked to be in distress as it was getting harder to breathe. But the crowd eased. I would later hear similar stories of people requiring medical attention after this set.
As Don Toliver took the stage, the crowd's energy amped up. (Sonia Garcia)
During Toliver's set, a medic worked their way through the crowd and rolled out a 20-something-year-old who was close to passing out. It was hard to tell if it was from alcohol poisoning or heat exhaustion. Sadly, that too was not an abnormal sight at this kind of festival.
At around 6 p.m., we were in place for Travis Scott's performance. We thought about a spot close to the stage, but decided further to the right, along a rail that separated General Admission from the photo pit and VIP watch area. We had a good view of the stage and more importantly, we knew we'd be safer from aggressive festivalgoers that seemed to be unhinged after last year's canceled event. It would turn into the smartest decision of the day.
Also, as nefarious drugs get brought into the conversation, it should be noted, a young guy came up to us before it got dark outside, holding his phone up with "LSD $15" on it and asking people to buy. Never had I seen anything like that out in the open at a festival.
At 8:45 p.m., the crowd was visibly riled up. I witnessed hundreds jumping into the VIP area on the right side of the stage and security looking overwhelmed. Eventually, they started tackling people and sending them back to the General Admission area.
People jumped over the General Admission barrier to VIP, hundreds getting away. (Sonia Garcia
And then just like the reports stated, there was this surge toward the stage around 9 p.m., when Travis Scott came on—I stayed put, gripping the fencing I was against. Around 9:30 p.m., a medic cart slowly pushed through the crowd, right past me—a trail of happy-go-lucky festivalgoers trailed behind it, hoping it would be their ticket to the front. Scott stopped the show for 20 seconds to make sure the person the medic was going toward got help.
The people around me and myself watched with confusion as Scott had a very shocked look on his face. I remember saying out loud, "What is he seeing, that we're not?" We weren't thinking it could be someone passing out, let alone multiple people passing out and dying by the end of the night.
By 9:38 p.m., the Houston Chronicle reports Houston officials said a "mass casualty incident" had occurred. I look at my camera roll now and see at exactly 9:38 p.m. I have a short video of Scott singing, and getting the crowd to sing, "Skeletons." It makes me disgusted that I had no idea about the deaths—that I was another festivalgoer who was potentially part of the problem.
I can't imagine being one of the brave people to help someone in need and even calling for the concert's end. I've seen the videos, but I didn't witness it as I was completely clueless in my safe spot on the festival grounds. There was no way for me to hear their voices pleading for the festival's end and nor would I have been able to do anything if I had.
The concert continued until its end with Drake surprising the audience, hyping Scott for being able to put on a festival like Astroworld every year. After Drake left the stage, Scott performed his last song of the night "Goosebumps," completing his set. He later said he didn't know about the deaths until he was off the stage.
We walked away after the last song, exiting toward Lantern Point Drive, again, no idea we were present during a mass casualty incident. I get this ugly pit feeling thinking about it now, but how could I or any of the people next to me know. There was no announcement or unconscious bodies on our side of things.
At our hotel, we ran into other festivalgoers who also had no idea; no one seemed to be distressed about the event. I opened Twitter for just a second and saw excitement around Drake making an appearance, I closed it before seeing any of the headlines.
It wasn't until the morning after, the family phone calls came in very, very early. I was beyond shocked and overall devasted by what happened. My heart hurts for the families who didn't hear back from their loved ones. And I couldn't believe I had no idea until that morning.
I've been unable to peel my eyes away from all the reports since—the first-person accounts, the horrifying videos, the details on the victims. No one should lose their life at a music festival and I pray nothing like this comes close to happening again.

Enjoying Austonia? Signup for our newsletter to get daily Austin news, straight to your morning inbox!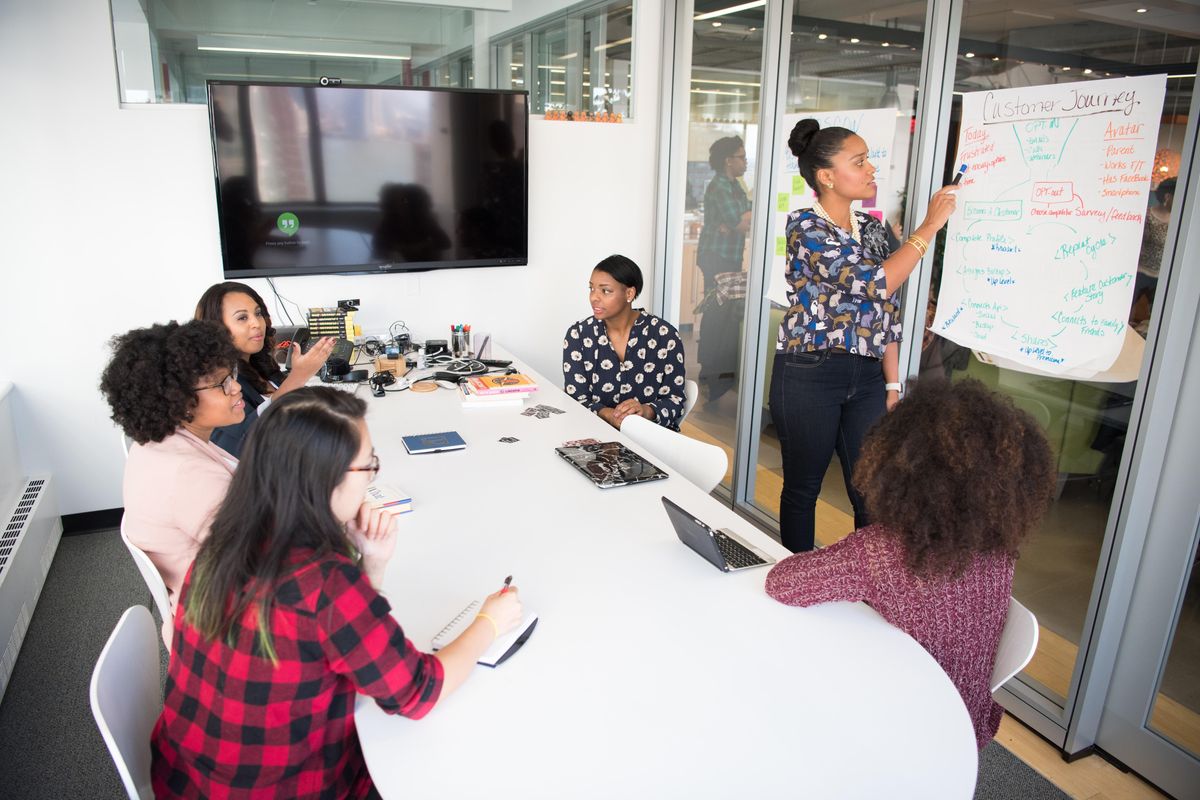 The 40-hour workweek has reigned since around the time of the Great Depression. But a new schedule gaining steam could lead some companies to throw out the practice of having employees clock in five days a week.
Promising results are coming out halfway into a six-month trial of four-day workweeks in the U.K. with 35 out of 41 companies responding to a recent survey saying they were "likely" or "very likely" to continue the reduced week after the pilot ends.
The trial, which began in June, is run by nonprofit 4 Day Week Global, think tank Autonomy, the 4 Day Week UK campaign and researchers at Cambridge University, Boston College and Oxford University. It involves 3,300 workers across 72 companies who are trying out one paid day off per week between Monday and Friday.
During the four-day week, 34% of companies reported that productivity "improved slightly" and 15% say it "improved significantly."
With the survey indicating that a four-day workweek could have some perks for companies and employees alike, will Austin join in on the trend?
On job searching tools like LinkedIn and Indeed, some jobs based in Central Texas are boasting a four-day work week. And Coltech Global, a recruiting firm based in London with a growing presence in Austin, began the four-day work week about a year ago.
Jessica Sutcliffe, a staffing consultant at Coltech, joined the company to help grow the U.S. market. She says due to the time difference between the U.S. team and the UK one, the company implemented a four-day week.
"I've found it very beneficial as it allows time to rest and complete life admin, whilst also enjoying life, travel and be able to come back to work rested/fulfilled outside of work, which ultimately helps focus inside of those core work hours," Sutcliffe said via email.
In an Instagram post, Coltech said that not only are employees feeling the benefits of being more refreshed in the mornings, having reduced illness and a less stressed atmosphere, but it's also improving their carbon footprint since there's less time spent traveling to the office and using energy.
Niki Jorgensen, director of service operations at human resources service provider Insperity, noted similar factors driving companies to make the change to a reduced work week.
"The most significant benefit for a company to adopt the four-day workweek is the improvement of employee morale," Jorgensen told Austonia via email. "Over the past two years, numerous studies have shown employees think a four-day workweek reduces stress and burnout. With reduced stress and burnout comes improved employee engagement."
And while Austin is already drawing in plenty of workers who are in their early careers, a four-day week may help companies stand out to that bracket's top talent even more.
"Companies can leverage this to make their company more appealing, especially to younger generations who strongly consider factors outside of compensation when choosing employment," Jorgensen said.
She went on to offer a few tips for making a smooth transition to a four-day week like setting expectations and staggering coverage so that it's still possible to see clients five days a week. Also, employers should be flexible. She says some employees may not be able to get 40 hours of work done in a shorter week due to responsibilities like childcare, so employers should consider how they can still accomplish their duties.
Before ditching the 40-hour workweek though, it can help to take a temperature check to see if an extra day off is the right fit for the workplace.
"Do not implement a flexible schedule such as the four-day workweek if business owners and managers cannot commit to the level of trust and flexibility needed to ensure the schedule's success," Jorgensen said.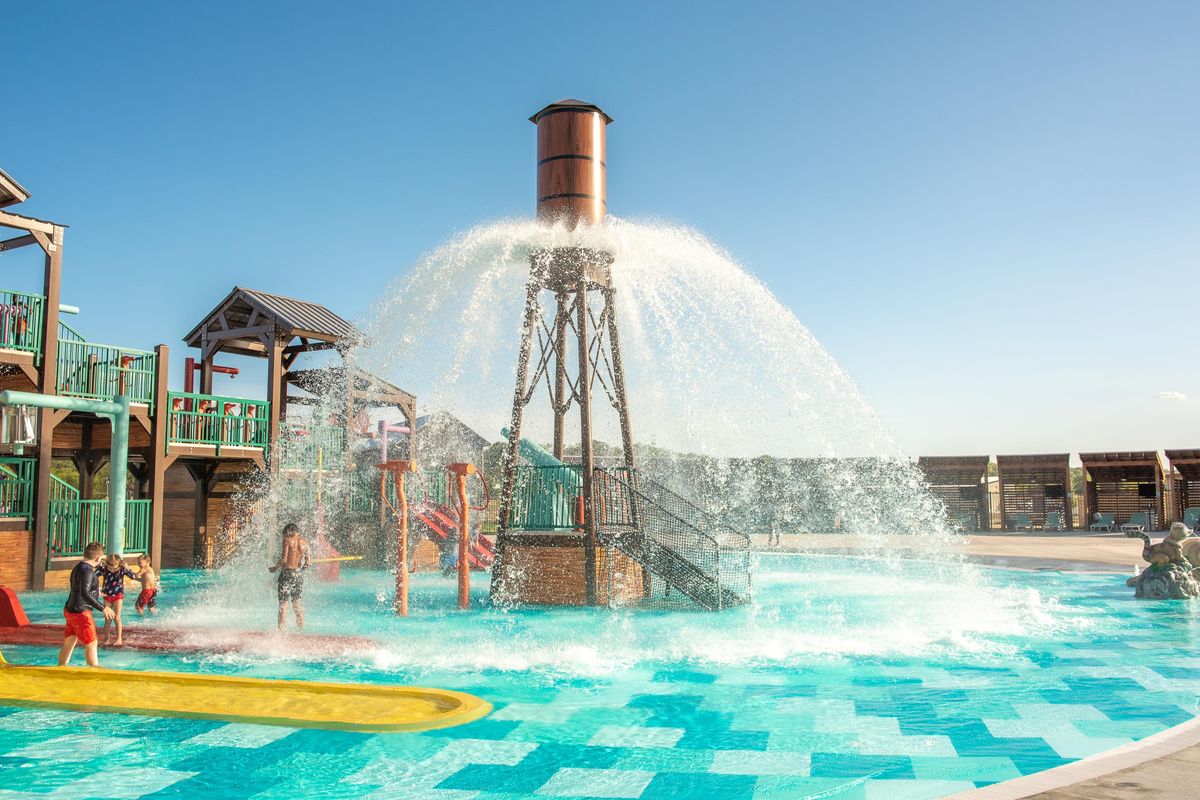 Camp Fimfo Waco
Camp Fimfo Waco, a brand new camping resort, is kicking off football and fall camping season in style! With top-notch amenities, premium accommodations, and 10 weekends of fall fun, there's no better place to have a fall camping getaway, especially if you're a Baylor football fan!
Fall promises to be a one-of-a-kind camping experience. From Sept. 16 to Nov. 24, weekends will be packed with fall-themed activities, including special Halloween weekends in October. Campers can enjoy activities like fall crafts, campground trick-or-treating, costume contests, site decorating, outdoor movie nights, and more!