Get connected with our daily update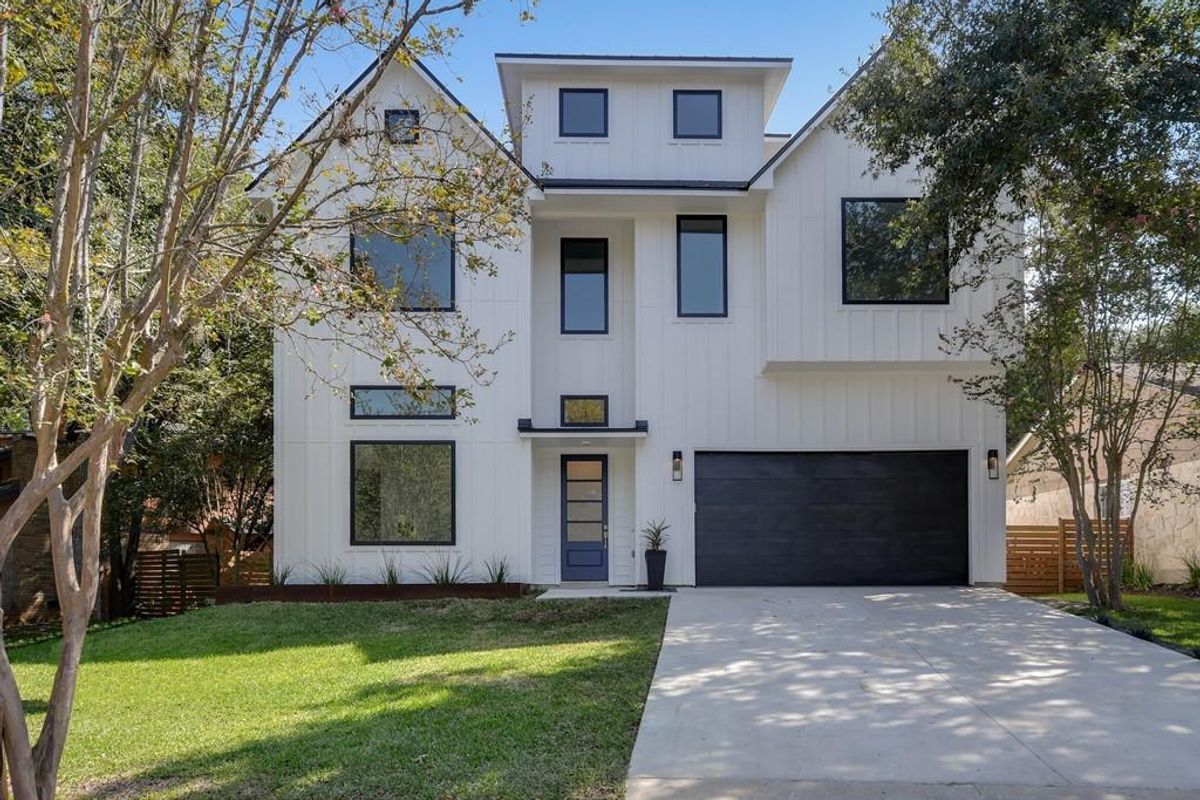 Whether you became a home chef when the pandemic began or have always enjoyed crafting delicious meals, it's undeniable that no home is complete without a cozy kitchen.
---
Not only do these luxurious homes have enviable amenities like natural light, sky-high ceilings and land to grow into, they also boast extraordinary kitchens. These are not your mom's kitchens—we're talking wine fridges, Miele appliances and wet bars.
Take a peek at these five gems on the market now.
In the South Austin Parten community, this castle-like four-bedroom, three-and-a-half bathroom stunner puts you just minutes from Austin, Dripping Springs and other nearby communities. Stark white and black contrasting features give the interiors a clean look, while a large curving staircase serves as a centerpiece for the ground floor. The chef's kitchen is spacious, facing the living room and multiple windows, and immediately draws the eye. Upstairs you'll find a spa-style bathroom, game room with a wet bar and Hill Country Views.
This listing is held by
Adam Zell and Lexie Zell.
This hyper-modern, 3,300-square-foot Scandinavian-styled home is a paradise for natural light in Hyde Park. With four bedrooms and three-and-a-half bathrooms spread across one story, the home rests on concrete columns to protect from extreme climate conditions. Inside, you'll find crisp, clean trim in the open-plan kitchen with built-in luxury appliances and a walk-in pantry. Lofty 12-foot ceilings and gigantic windows set the tone, with a wet bar and second living room for entertaining. When you retire to the master bedroom, enjoy a warm bath in the soaking tub or enjoy the multi-output shower.
This listing is held by Austin Stowell.
In the heart of Westlake, this stacked three-story new build is a sprawling 4,483 square feet with five bedrooms and four-and-a-half bathrooms. The home is centrally located and full of natural light, especially on the open concept first floor, which includes the kitchen, casual dining space and living area. The third floor has a bedroom and loft, perfect for the at-home worker.
This listing is held by Jen Templeton and Cheryl Albanese.
This 3,539 square foot, three-bedroom, three-and-a-half bathroom Tarrytown townhouse is newly remodeled but still holds on to its vintage charm. Bright white cabinets, a green accented island and quartzite countertops in the kitchen give the space a cheery feeling. Entering on the second floor, you'll have to walk downstairs to get to the bedrooms, which include ensuite baths and walk-in showers. The third level bonus room is the perfect place for an at-home office.
This listing is held by
Cindy Fowler
.
​Just outside Austin in the sleepy town of Wimberley, the Backbone Ridge Ranch is one of the city's most "iconic and pristine" properties. On nearly 50 acres of land, the house takes you into nature without getting too far from nearby cities. With 4,369 square feet, six bedrooms and six-and-a-half bathrooms, floor-to-ceiling windows effortlessly light the entire space. You'll feel like a celebrity chef while cooking in the kitchen, even more so entertaining from the outdoor kitchen and living space. The 33,000-gallon quarried limestone pool is perfect for those hot Hill Country summers!
This listing is held by
Nicole Kessler.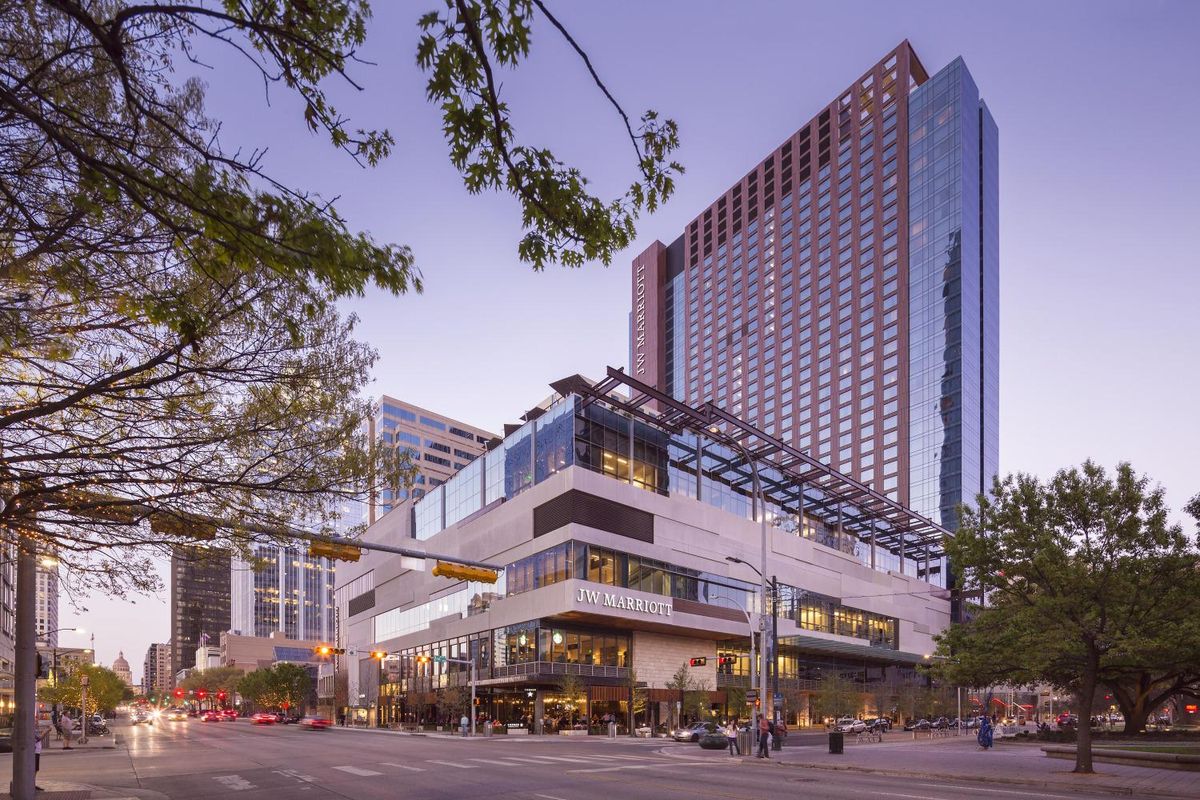 Chi Lee, the director of architecture firm HKS's new Austin office, describes this point in our city's life as puberty.
"Our voices are changing and we have freckles everywhere," Lee said. "You know, starting to look like an adult but still acting like a kid kind of thing."
But as Austin matures and faces all the pressures of its increased popularity—competing for company relocations and expansions all while managing rising rents and affordability woes—Lee thinks we should look outside when planning an approach to Austin's growth.
"A big mistake we could make is if we don't embrace what other cities, nationally, regionally, internationally have done to improve upon the experience of all the folks who live there."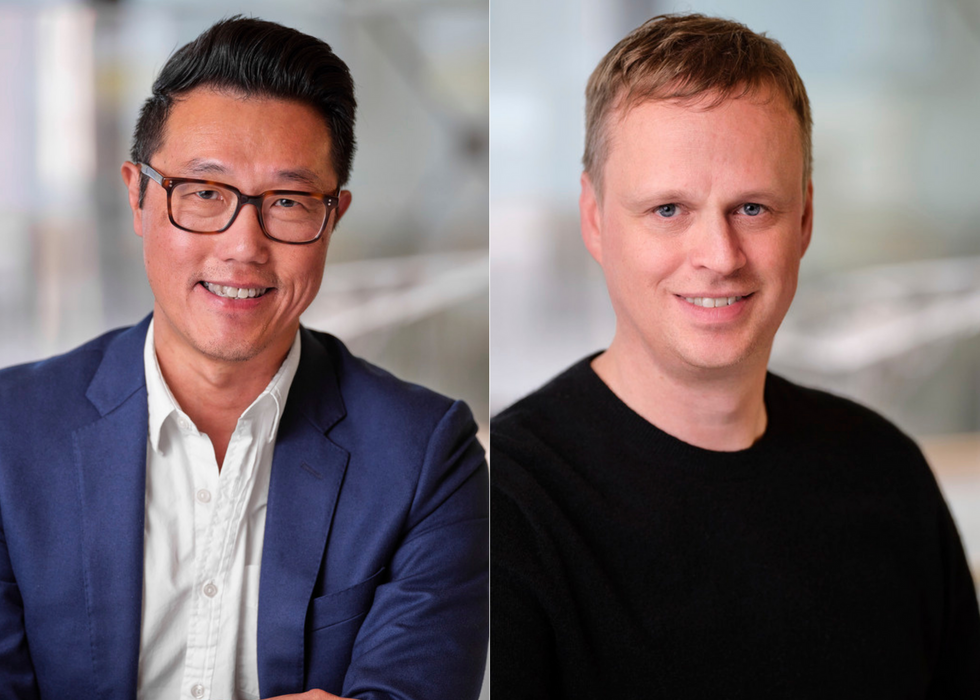 Chi Lee and Brad Wilkins (HKS)
Lee and HKS studio design leader Brad Wilkins keep this in mind as the firm, which has carried out projects in Austin since the 80s, further cements its presence here.
HKS is making ambitious strides in Austin: the firm has more than 50 projects in design or under construction in the Austin market, including Domain 9, the Dell Children's Medical Center expansion and projects in the Rainey Street District including one that may end up being the tallest tower in Texas.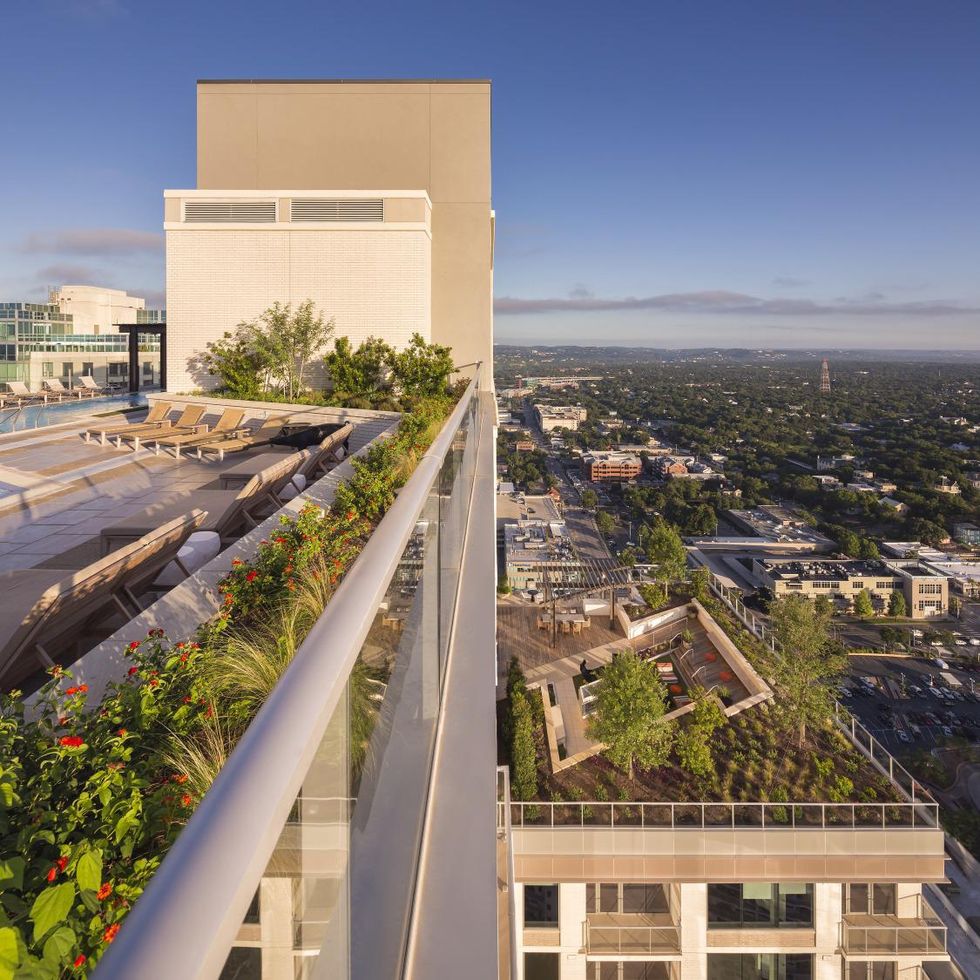 The Bowie, a 36-story apartment tower HKS designed in Austin's Central Business District. (HKS)
"We've been able to do things during the pandemic, and since then, which are really pushing the boundaries of what Austin would typically do. And frankly, what would be done anywhere in the world," Wilkins said. "Things like having outdoor space on every level of an office tower and creating the spaces not just to be like outdoor spaces, but to be spaces that people can actually enjoy."
As these projects span all over the city, Lee and Wilkins are observant of how action on certain quality of life factors could be key to preventing problems as Austin draws in a larger population.
For Wilkins, that's informed by his international work. He's lived in about half a dozen places in Europe and Asia, starting his career out in Chicago. He's carried out big projects and was one of the designers of the first LEED platinum building just outside of Hong Kong.
"One thing that we're always needing to be very careful about is looking at things that were not done great," Wilkins said. "There are mistakes in public transportation in those cities that I worked in overseas, there are mistakes in public housing."
It's partly why the pair see Project Connect—the $7.1 billion transit system expansion voters approved in November 2020 that includes light rail lines, a downtown subway and an expanded bus system—as a boon to the city's future.
Lee said he's excited that HKS is working on a couple of projects that are along the future lines and sees it as a massive opportunity for the city.
"We need to get out of our cars if we can. We just don't have the type of transportation infrastructure in place that needs to be in place," Lee said. "A lot of major metropolitan and urban cities have subway systems and light rail systems and things like that, where we don't."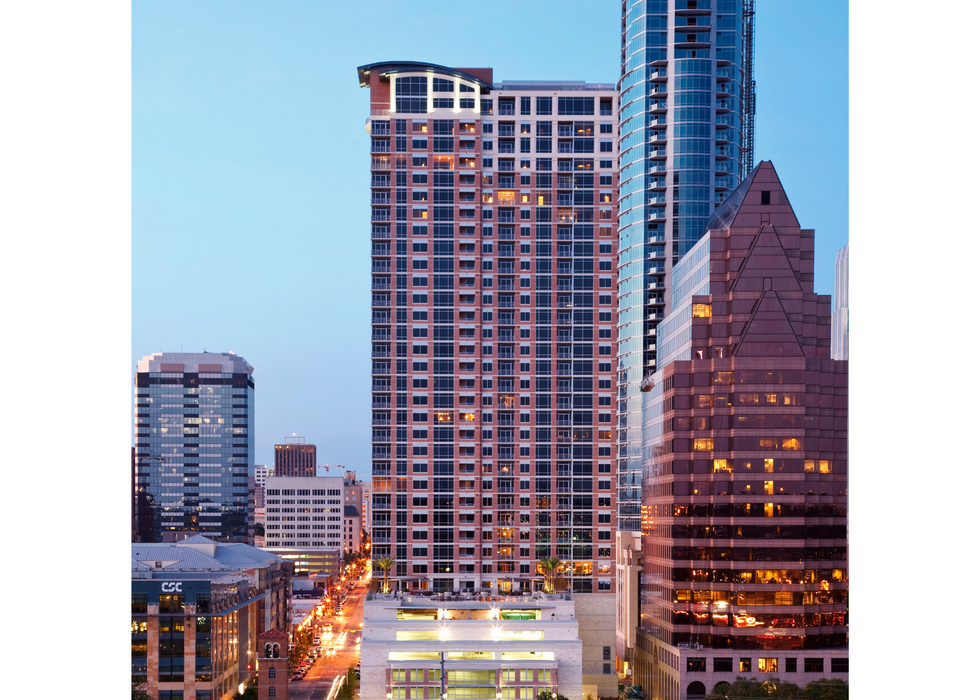 The Ashton (HKS)
Still, someday Austin will. The plan is trudging ahead with moves on anti-displacement initiatives and collecting input on design proposals for key lines. So even while HKS prepares for changes to the city from the ground up, Lee and Wilkins aim to maintain the city's personality.
"I'm always more about the local place, not the international place, even though I do bring with me international experience," Wilkins said. "Chi and I are only interested in doing Austin, we're interested in making Austin special, keeping Austin culture."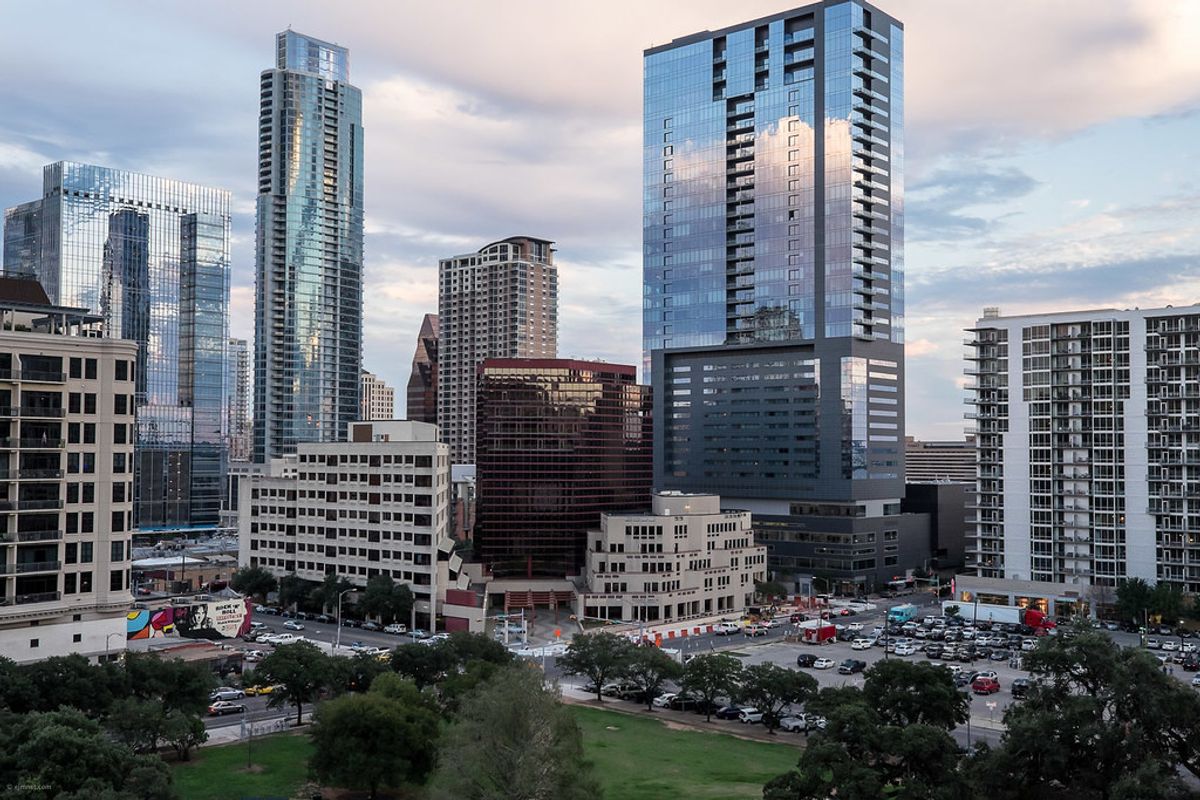 (Earl McGehee/CC)
Austin may still be the most expensive metro area for Texas renters, with reports of rent rising upwards of 25-40%, but the apartment hunting process can still be daunting no matter your budget.
There are a lot of neighborhoods, apartment complexes and prices floating around, which can make the already difficult hunting process more confusing. Smart City apartment locator and lifelong Austinite Maddie Hastings told Austonia which areas are trendiest, cheapest, most over-hyped and hidden gems.
Quick tips from Hastings:
Don't do it alone: Apartment locators offer free services from licensed real estate agents that usually have "behind the scenes" information.
Don't rely on online prices: Apartment prices change every day and third-party websites usually don't have up-to-date information on capacity or current rates.
Take everything with a grain of salt: Read recent reviews and try to see through photos of staged units.
Hottest: Downtown, Barton Springs and South Congress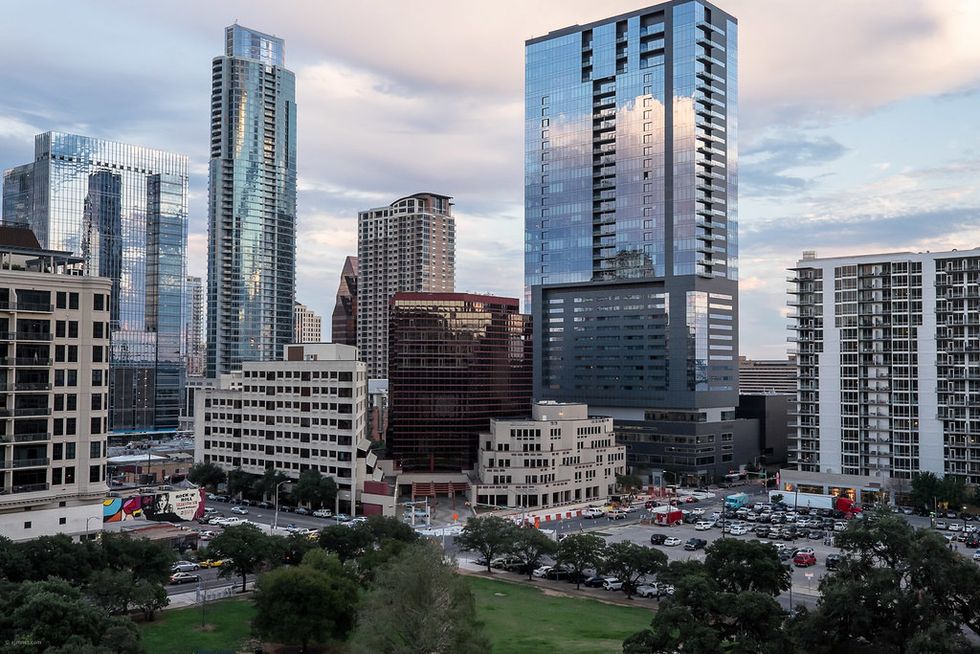 (Earl McGehee/CC)
Hastings said only a small portion of people she locates have previously lived in the Austin area—with the city's growth, many come from Chicago, New York or the West Coast.
New residents tend to want to be near Austin's most famous landmarks like Zilker Park, Barton Springs and Downtown, Hastings said. The problem is that housing in those areas is often limited and expensive, between $1,918-$3,163 on average, according to RentCafe, though she understands the hype.
"I do like South Austin because I feel like it's more accessible and easier to get downtown—it's close to Zilker Park, close to Barton Springs," Hastings said. "A lot of people want to be downtown and the rest want to be in that South Central area where South Lamar, South Congress and South First is."
Not: North Austin suburbs and Riverside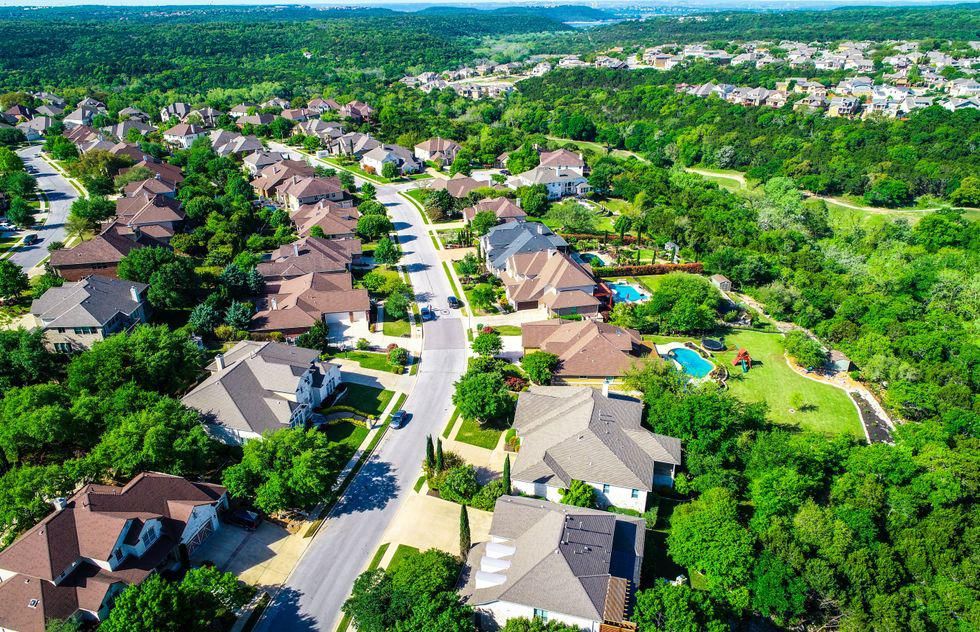 (Roschetzky Photography/Shutterstock)
Hastings said it isn't that she doesn't place people in apartments in places like Round Rock, Pflugerville and Cedar Park, it just tends to be people that work in the area, are specifically looking to live in the area or have an "outside reason" drawing them there."
Meanwhile, Hastings said that one neighborhood she consistently hears people don't want to live in is Riverside, which is a cheaper option with the average tenant paying $1,583 per month, according to RentCafe.
Though Hastings says not to let that taint your image of East Austin. If you like the price but don't want to live in Riverside, Hastings recommends looking at apartments in Montopolis and Pleasant Valley.
"They do have some nice, newer complexes," Hastings said. "So for me, I mean, it's a great way to get a good price on a new place that's close to downtown."
Most underrated: Mueller and Southpark Meadows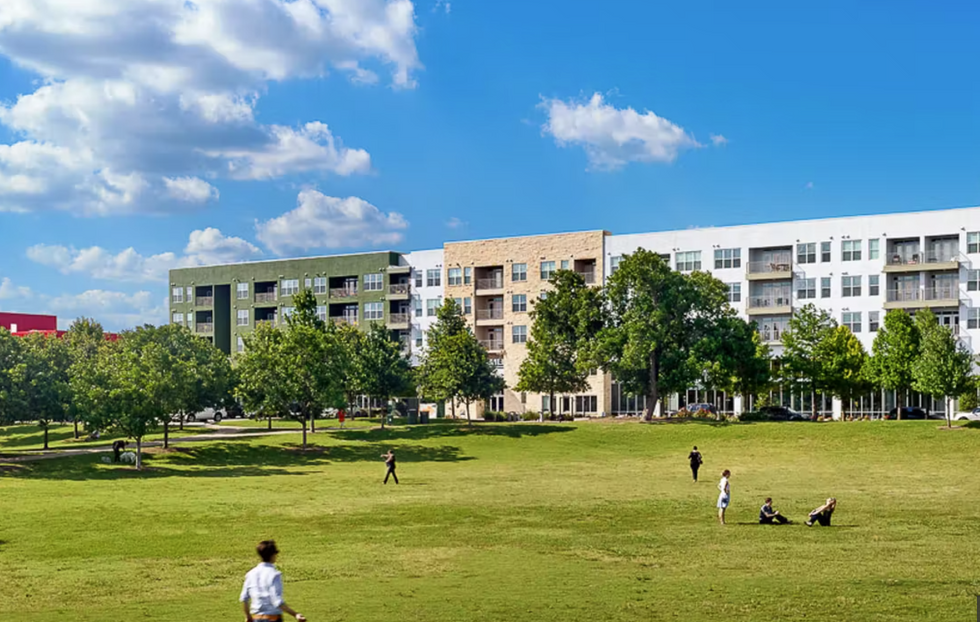 (Mueller AMLI)
Though it may be on the more expensive side, about $2,000 on average for a one-bedroom, Hastings said she really enjoyed living in the Mueller area herself. The perks: It's relatively newly developed, home to the biggest farmer's market in town, has restaurants and coffee shops, trails and feels like a good neighborhood area.
"I personally love Mueller," Hastings said. "It has that neighborhood feel but it's one of the few walkable areas in Austin. I really like that you get everything you need, right in that little area, and it's so close to Central Austin and downtown."
Hastings also said she loves living in Southpark Meadows, which may be a bit cheaper, has easy highway access, nearby shopping and may also land you a newer building.
"If it was me looking on my own, and I had to consider money, that's personally where I would recommend people to get the most bang for their buck," Hastings said.
Most overrated: South Lamar and The Domain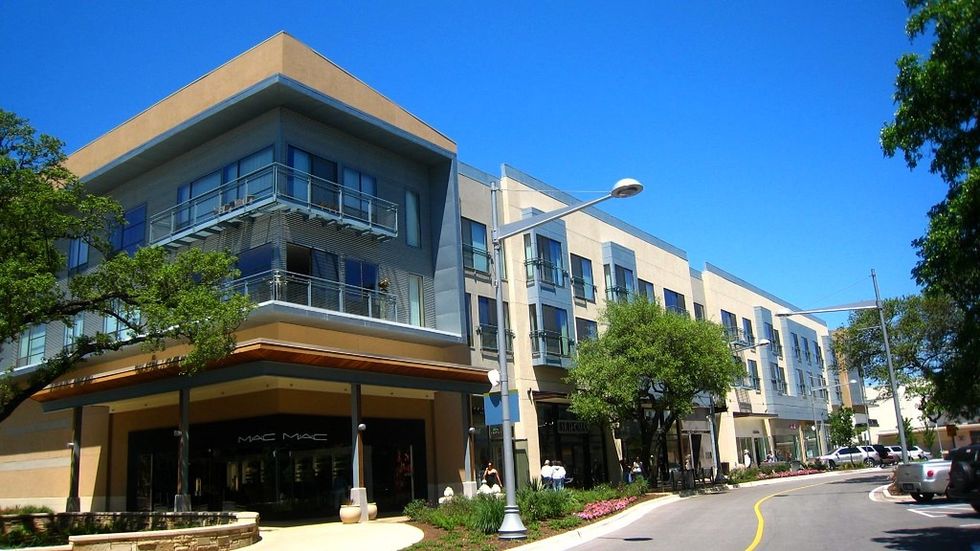 (Peter French/CC)
Hastings said she understands the immediate appeal behind wanting to live at The Domain—the shopping, restaurants, glamor and bar scene—but doesn't like the traffic, higher price tag and lack of "Austin" character"
Plus, Hastings said she doesn't often see people living there for long.
"People move to Austin because it's quirky and different and while The Domain is a good time, it's just super commercialized so you're not really getting the Austin experience," Hastings said. "It's not my favorite, I've definitely leased a few people in The Domain and then after a year they're like, 'Yeah, I'm over it, I'm ready to be somewhere else.'"
Hastings had opposite things to say about South Lamar—she thinks it embodies the city's character—but there just isn't enough housing to go around right now because it's in such high demand. Plus, it has a pricey average rent at $1,918, according to RentCafe.
"I understand why everyone wants to live on South Lamar—that's where everyone wants to be," Hastings said. "And I can't really say it's overrated because there are so many restaurants and things to do."
Happy hunting!