Get connected with our daily update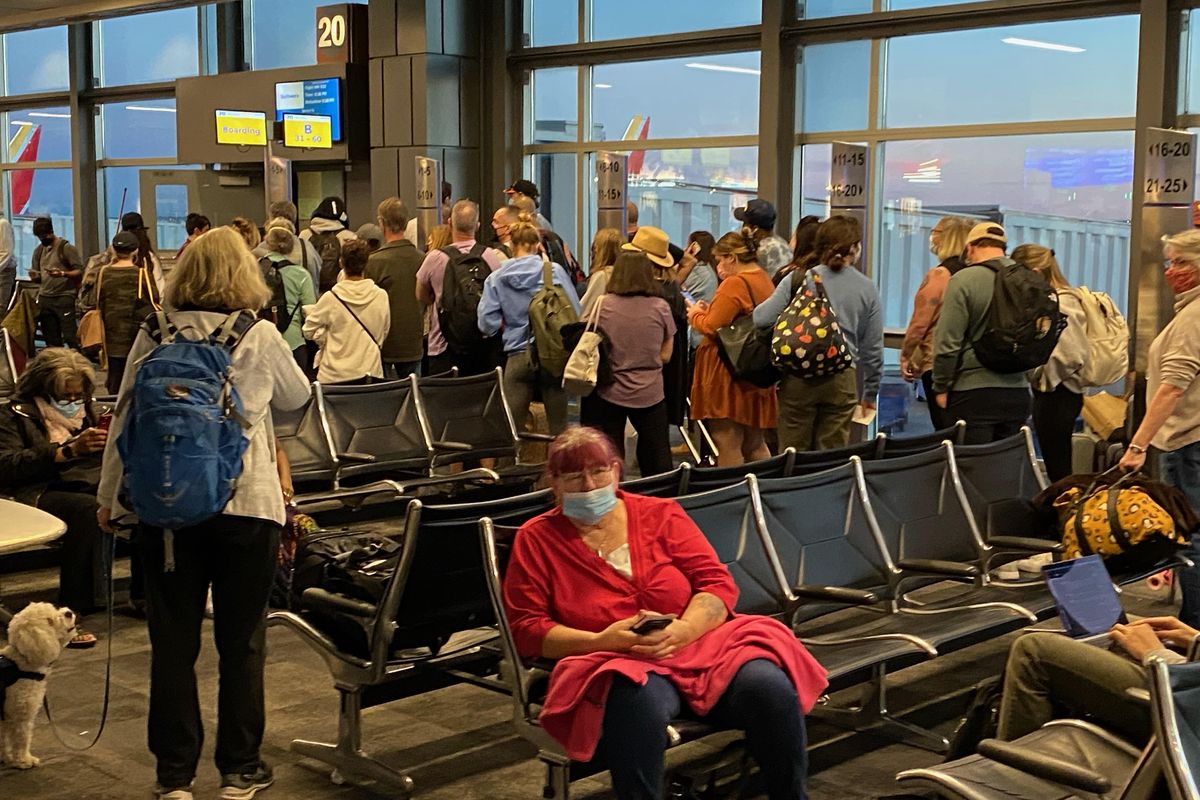 Just as Austinites switch gears into the new year, dozens of flight cancellations and delays hit Austin-Bergstrom International Airport Monday amid winter storms and a COVID spike that left many stuck at home.
---
Austin saw 39 flight cancellations and 84 delays coming to and from the airport as of 1:30 p.m. Monday, accounting for 23% of all flights. Nearly 50 of those flights came from Southwest Airlines, which saw 12% of its flights canceled and 17% delayed in the same time frame. While no American Airlines flights were canceled, 24 flights—or 23%—were delayed Monday morning.
The cancellations reflect a nationwide trend: over 3,800 flights were canceled in the U.S. by 1:30 p.m., while nearly 10,000 were delayed, according to FlightAware. According to ABIA's public information office, airlines have shared that the bulk of Monday's cancellations are due to winter weather, especially as areas of the Midwest saw their strongest snowstorm of the season over the weekend.
"Inclement weather at other airports across the country, such as snow from the southern Appalachian and Mid-Atlantic states, have impacted flights at AUS," the airport said in an official statement. "Passengers should check their flight's status for delays or cancelations prior to arriving at the airport."
Monday's troubles are the latest bout of cancellations after a year of unprecedented delays, demands and obstacles for the troubled airline industry amid the pandemic. In October, ACL attendees and other travelers were left stranded in the Texas capitol and airports across the U.S. as Southwest Airlines canceled over 60% of its planned flights on one day alone, while American Airlines saw a Halloween shutdown as they canceled 32% of local Austin flights due to weather and staffing concerns.
Hundreds to thousands of flights have been canceled daily for weeks as COVID cases reached a new peak mid-holiday season. Winter weather—Austin's temperatures abruptly dropped from a balmy near-80 degrees to sub-30 degree temperatures Saturday— paired with a staffing shortage due to COVID caused over 5,000 U.S. flight cancellations over New Year's weekend, according to national airlines.
While airlines have been suffering with staffing shortages since just before Christmas, they saw triumph as the CDC shortened COVID quarantine recommendations from 10 to 5 days on Monday, Dec. 27. The industry had lobbied for the new recommendations, which don't require a negative test to return to work and now require a 5-day isolation period and 5 extra days of masking, citing personnel shortages.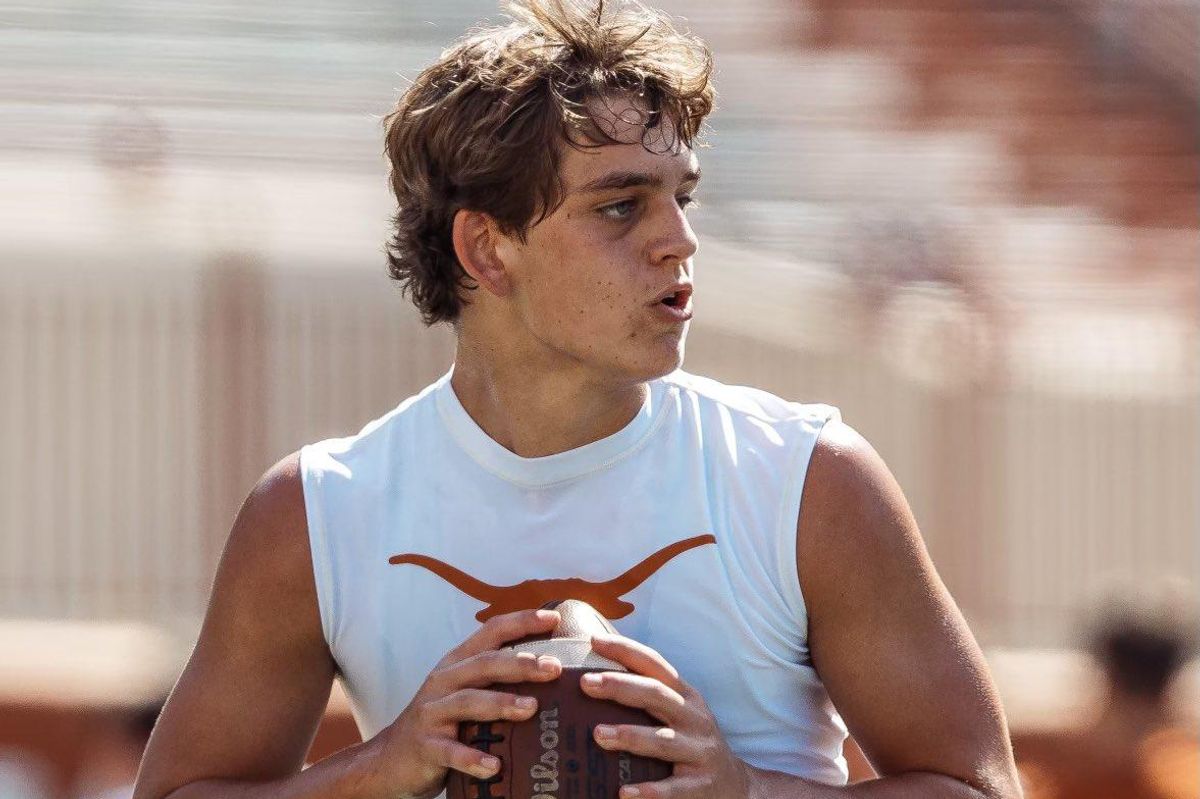 Arch Manning, the latest prospect in the Manning football family and No. 1 recruit in the class of 2023, has committed to the University of Texas.
Manning is the nephew of Eli and Peyton Manning and the son of Cooper Manning, a former wide receiver for Ole Miss. The Manning football legacy began with Archie Manning, Arch Manning's grandfather and namesake who played for the New Orleans Saints throughout the 1970s.
Manning joins head Texas football coach Steve Sarkisian's program after a disappointing 5-7 first season. Manning, who has been the starting quarterback at New Orlean's Newman High School since he was a freshman, was the No. 1 recruit in the 2023 class, according to 247sports.
Manning had plenty of SEC suitors, including Georgia, Alabama and LSU, but committed to Texas after a recent visit to Austin.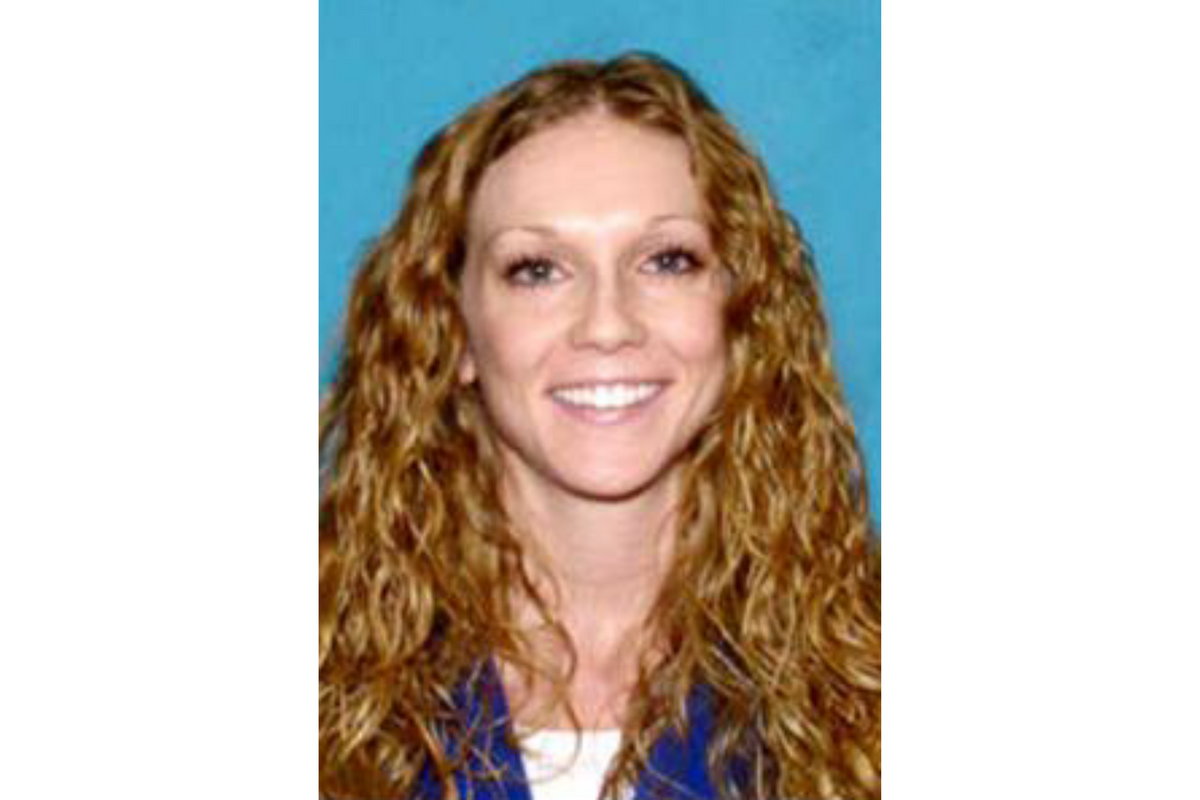 The Lone Star Fugitive Task Force has found the Jeep belonging to Kaitlin Armstrong, the accused murderer of professional cyclist Moriah "Mo" Wilson.
Armstrong is suspected to have killed Wilson—who was visiting Austin for a race in Hico, Texas last month—in a crime of passion after Wilson met up with her short-term ex-boyfriend Colin Strickland.
The Task Force said the black Jeep Cherokee was sold to a South Austin CarMax dealership on May 13, one day after being questioned by the Austin Police Department, for $12,200.
Armstrong was spotted at Austin-Bergstrom International Airport the next day, en route to LaGuardia Airport, but officials said they lost her trail after she was dropped off at Newark Liberty International Airport on May 18.
Investigators were unable to find any flight reservations under the name "Kaitlin Armstrong" and believe she may be using her sister's name, Christine.
The case has been designated as a U.S. Marshals Service major case, which brings in more resources to the investigation; officials consider Armstrong dangerous. According to an anonymous tipster, Armstrong became "furious," when she found out about Wilson and Strickland's meeting and wanted to "kill" her.
Authorities believe the longer Armstrong is evading arrest, the more dangerous she may become, so anyone who sees her is encouraged to call 911 instead of approaching her. A $6,000 reward, along with an additional $15,000 from an anonymous donor, has been issued for information leading to her capture.