Get connected with our daily update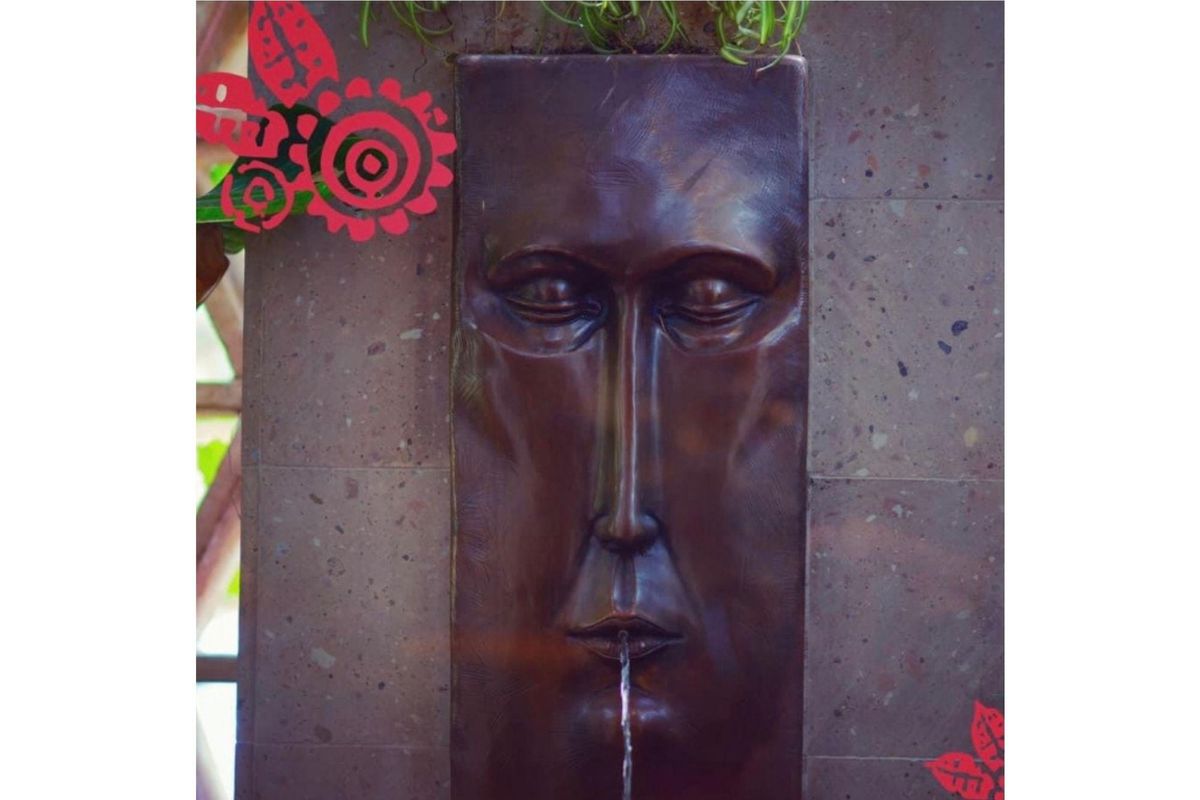 After nearly two months of waiting and wondering by the Fonda San Miguel staff and customers, their beloved bronze fountain was finally returned by an anonymous source this past weekend.
---
Tom Gilliland, owner and founder of Fonda San Miguel, thought fondly of this fountain and he, along with the restaurant's employees and visitors, was extremely concerned about its whereabouts.
"It felt like having a dear friend return safely from an unexpected trip without knowing when or if they would ever return."
The fountain, which featured an elongated face and was entitled "Rostro Rectangular, Ojos Cerrados" (eyes closed), was stolen the morning of July 6 and was immediately reported to the Austin Police Department. The restaurant offered a $500 reward for anyone who could help locate their dearest fountain piece.
The piece was created by Mexican artist Sergio Bustamante and weighs over 60 pounds. The heist was not one for beginners.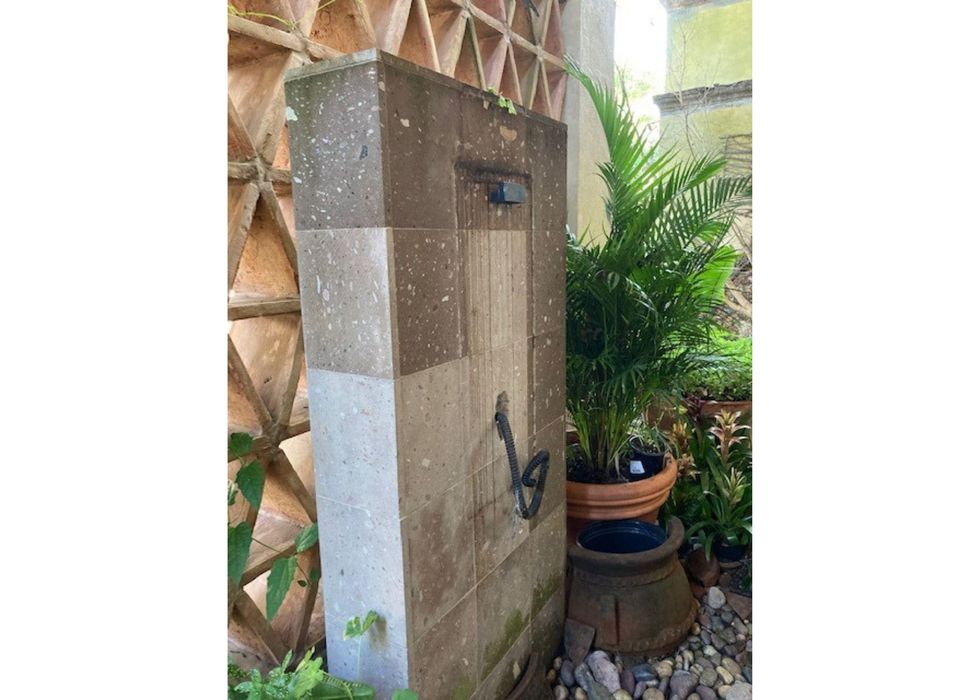 The fountain was stolen off this wall in July. (Fonda San Miguel)
"(The fountain) is massive and would have required at least two strong individuals and a truck to pull this off," Gilliland said. "My guess is the thieves knew exactly what they were stealing."
It sat tucked away behind a wooden screen and stone wall, making it not easily visible by any passersby. However, many customers adored the iconic fountain and viewed it through the window in the main dining room.
Gilliland first bought the fountain in 2019 while visiting Bustamante's gallery in Mexico. Other pieces by the renowned artist can be seen on display within the restaurant.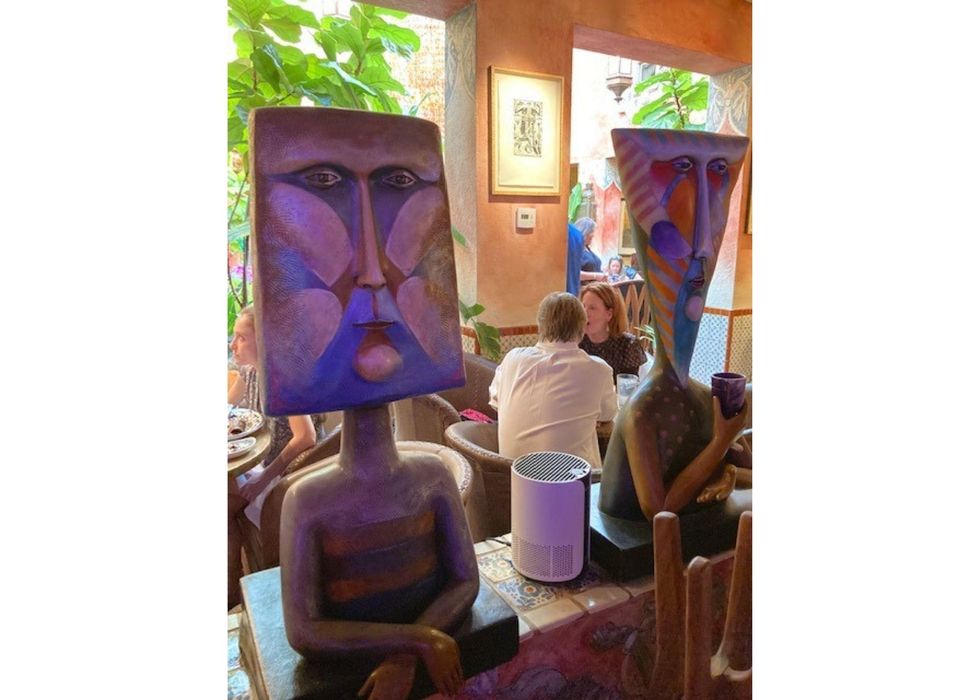 Art pieces from the same artist line the restaurant. (Fonda San Miguel)
After the fountain was stolen, Bustamante crafted a new fountain, which was slightly darker than the original. They implemented additional security measures with this installment.
When the fountain was returned, they also increased security measures in hopes of preventing a situation like this from happening again. Though it luckily only endured minimal damage while it was gone, the original fountain will return to its display spot soon, the owners say.
Gilliland encourages those who want to see the fountain back in its rightful place to visit their restaurant located on West North Loop. Fonda San Miguel is open every day starting at 5 p.m. and is closed on Sundays.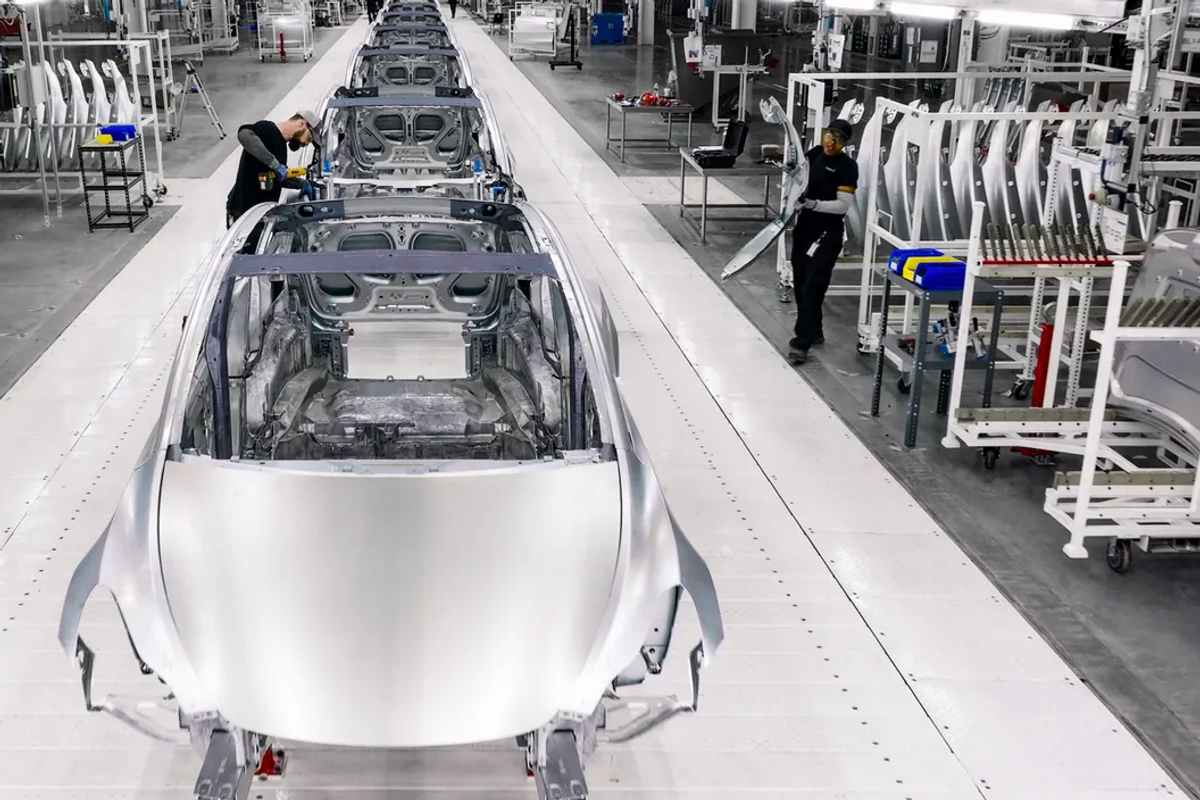 Giga Texas, the massive Tesla factory in southeast Travis County is getting even bigger.
The company filed with the city of Austin this week to expand its headquarters with a new 500,000-square-foot building. The permit application notes "GA 2 and 3 expansion," which indicates the company will make two general assembly lines in the building.
More details about the plans for the building are unclear. The gigafactory has been focused on Model Y production since it opened in April, but the company is also aiming for Cybertruck production to kick off in mid-2023.
While there is room for expansion on the 3.3 square miles of land Tesla has, this move comes after CEO Elon Musk's recent comments about the state of the economy and its impact on Tesla.
In a May interview with Tesla Owners Silicon Valley, Musk said the gigafactories in Berlin and Austin are "gigantic money furnaces" and said Giga Texas had manufactured only a small number of cars.
And in June, Musk sent a company wide email saying Tesla will be reducing salaried headcount by 10%, then later tweeted salaried headcount should be fairly flat.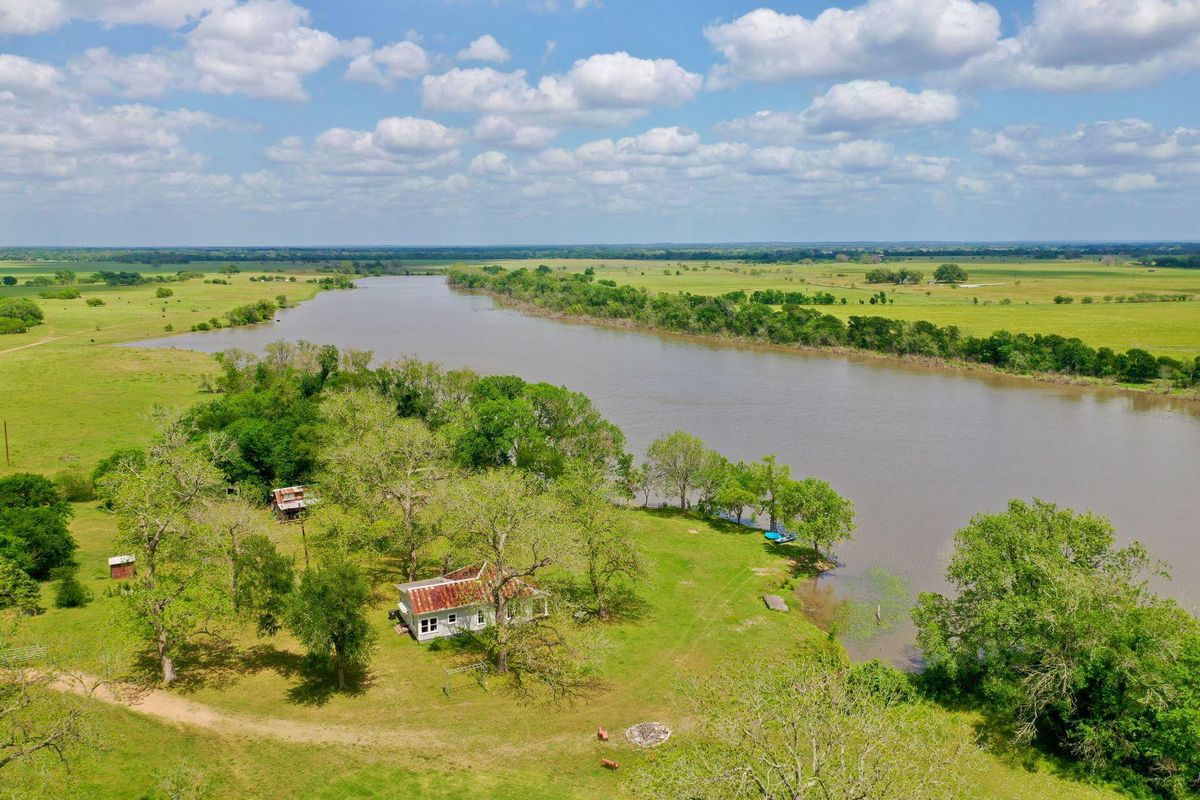 It's been a record-breaking hot summer already and Austin still has a few months of heat to weather. But the heat doesn't have to be so bad if you've got a swimming hole in your backyard, like these three ranches.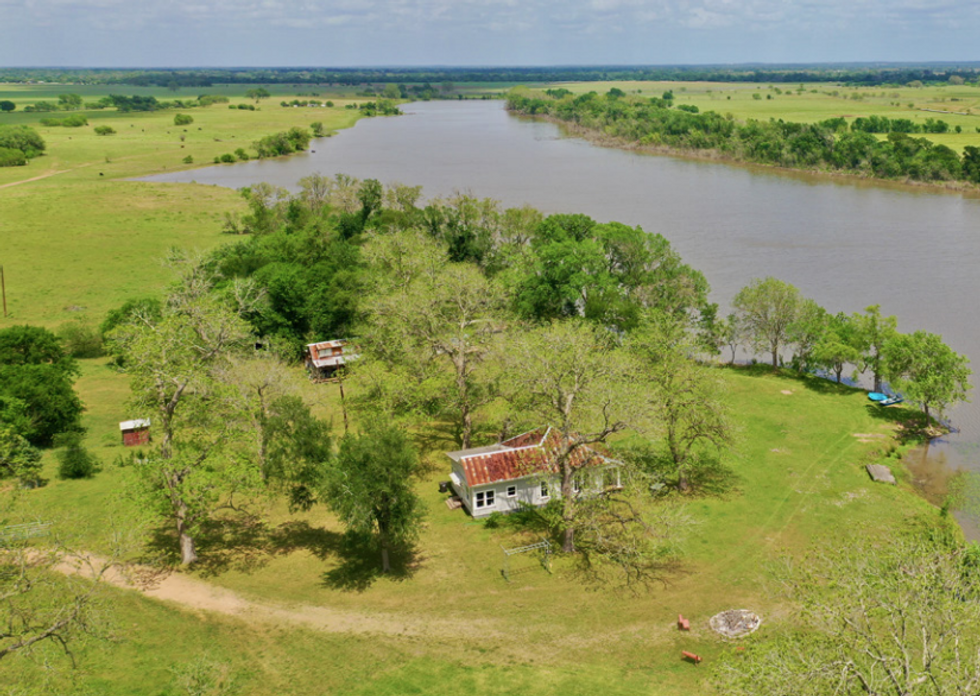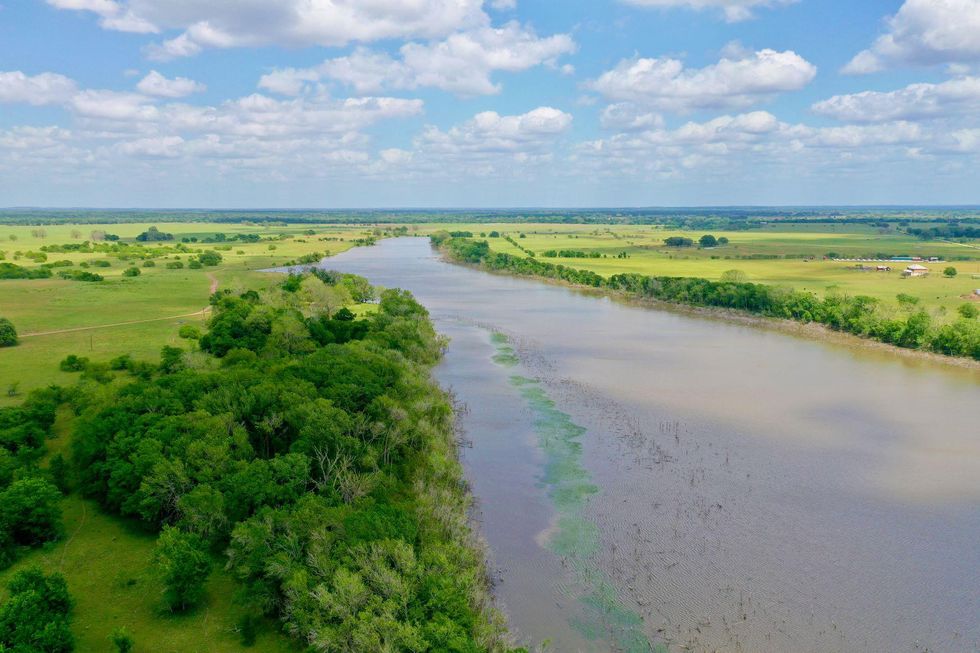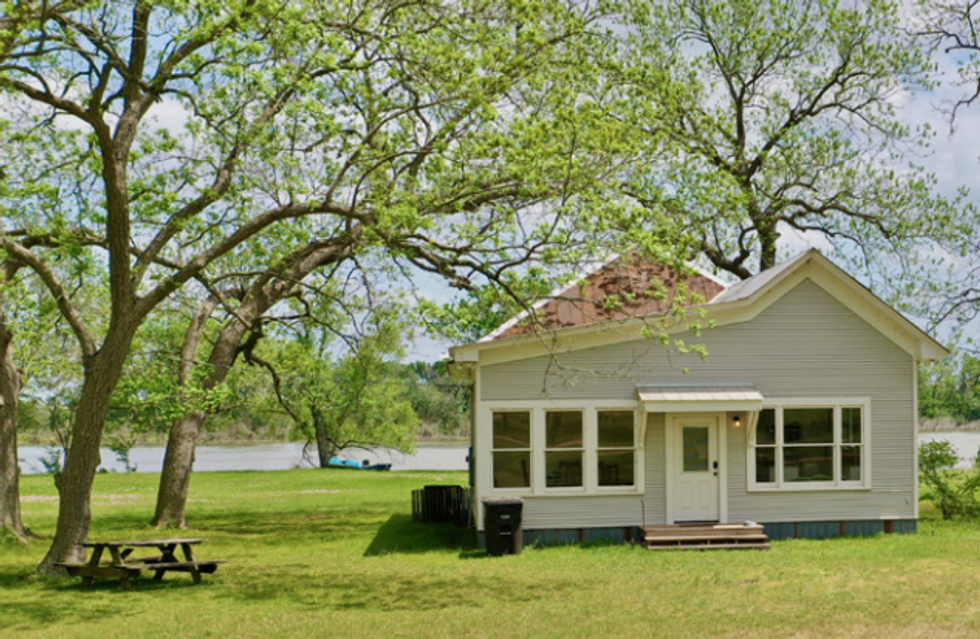 You'll have to leave city limits if you're looking for a proper ranch property like 417 Acres Shipp Lake Ranch, aptly named for its acreage. The property comes built out with three farmhouses, one of which has bedrooms and two bathrooms and two of which have two bedrooms and one bathroom. The nearly untouched property, which surrounds the 100-plus-acre Shipp Lake, has remained in the same family since the early 1900s and gives you picturesque views for the making of a dream home. In fact, the previous owners ran a water ski camp on the property.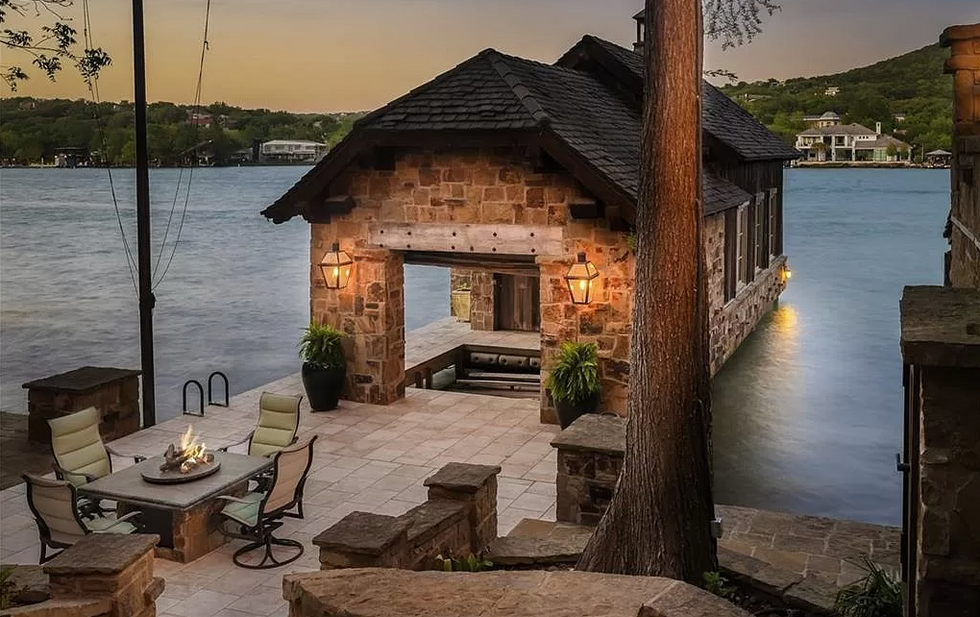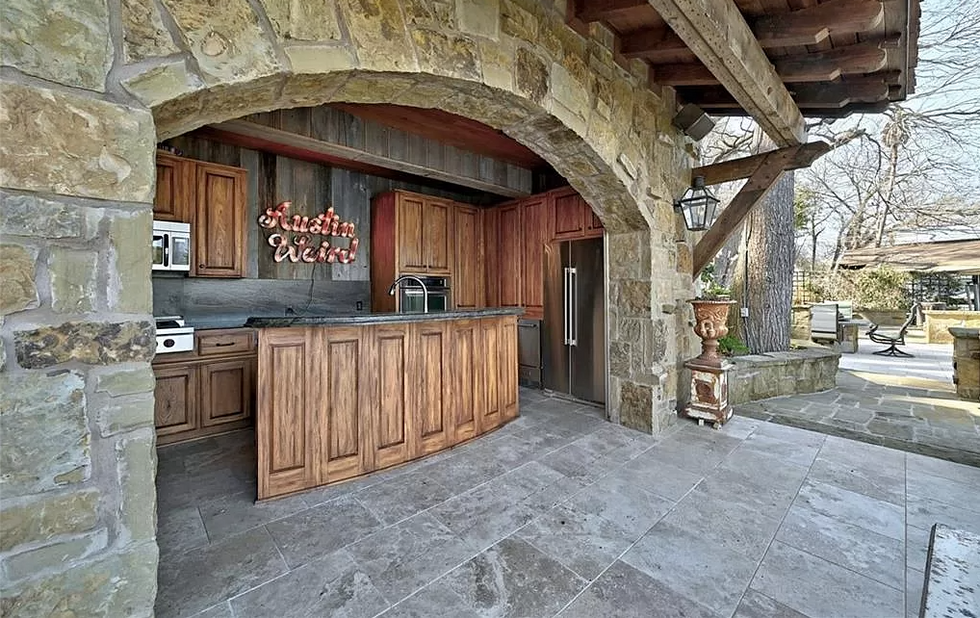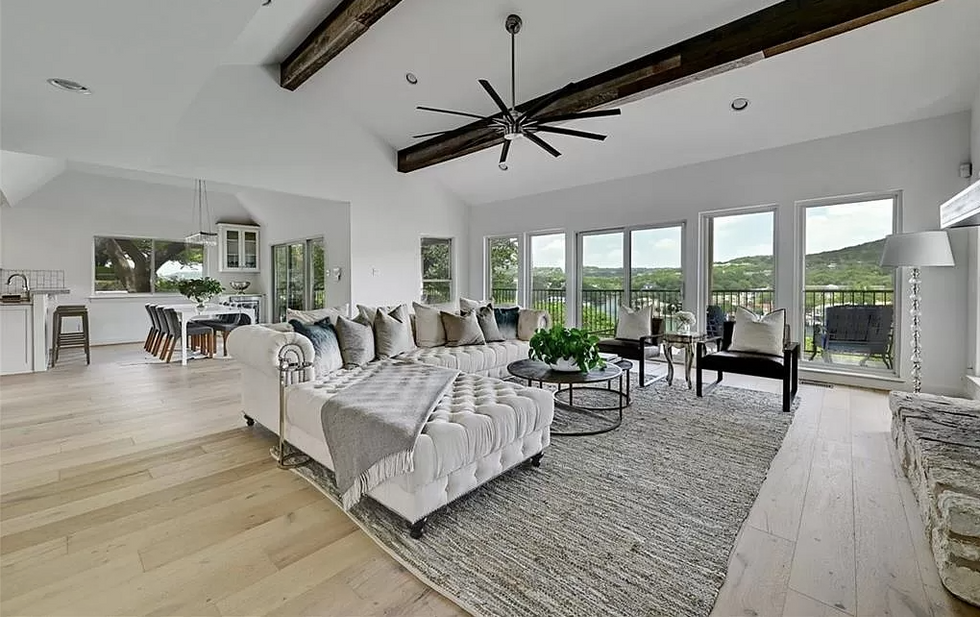 Sitting waterside on Lake Austin, this home gives you the unique opportunity to own a piece of the lush Hill Country with views of Mount Bonnell. The 2,750-square foot, three-bedroom, four-bathroom house allows you to integrate indoor and outdoor life with large windows opening to an outdoor living area. The crown jewel is the .76-acre parcel of land that tapers off to your own lakeside resort, featuring an covered outdoor kitchen, fire pit, stone boat house to store your water sports supplies and veranda sitting at the mouth of the water, perfect for an entertainer.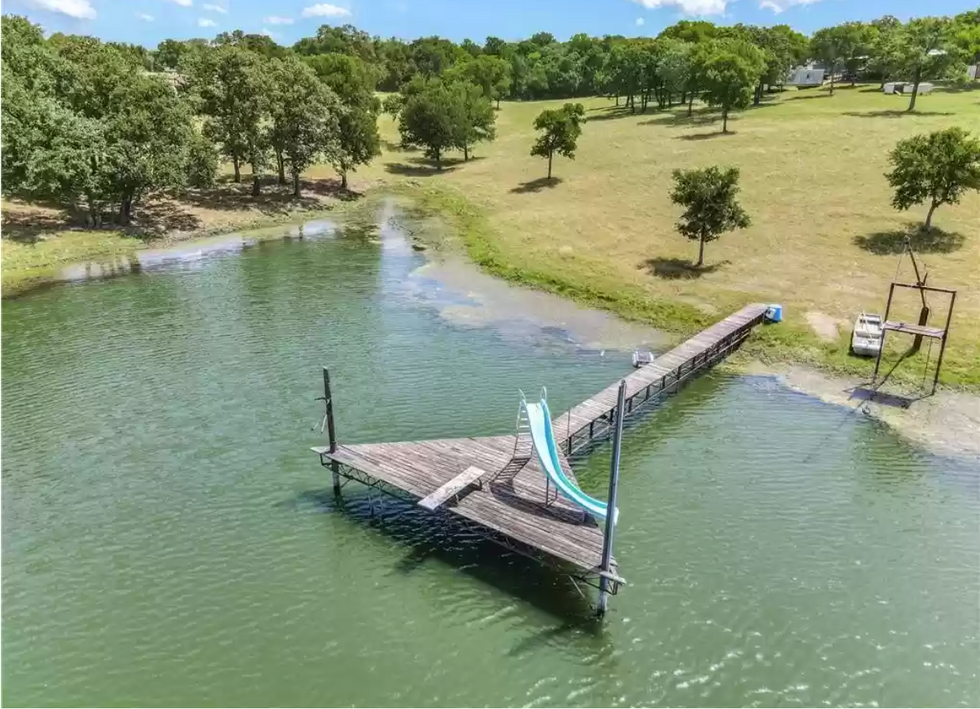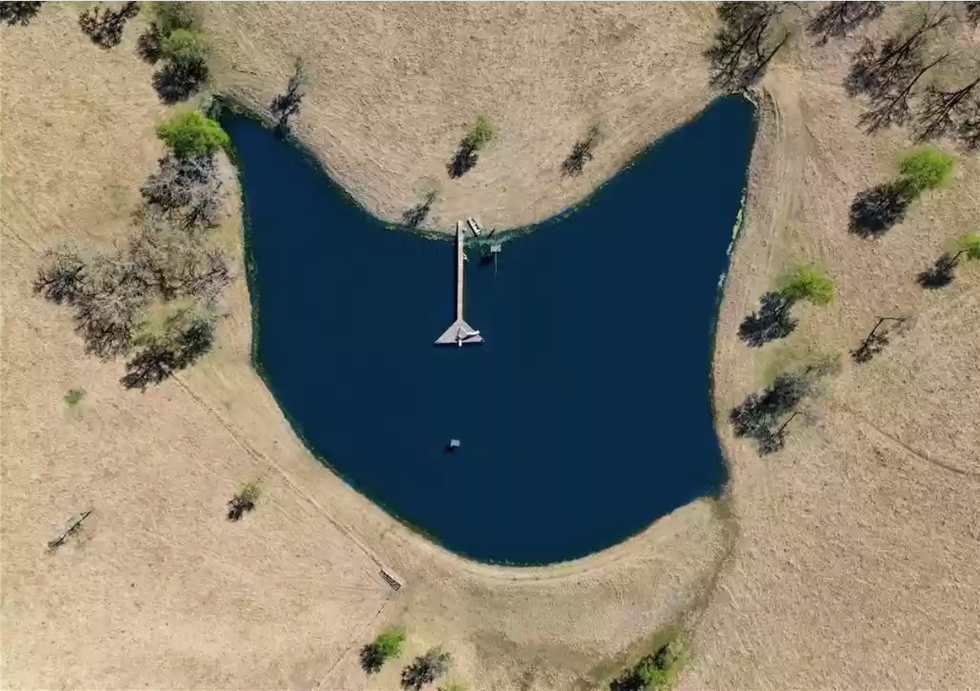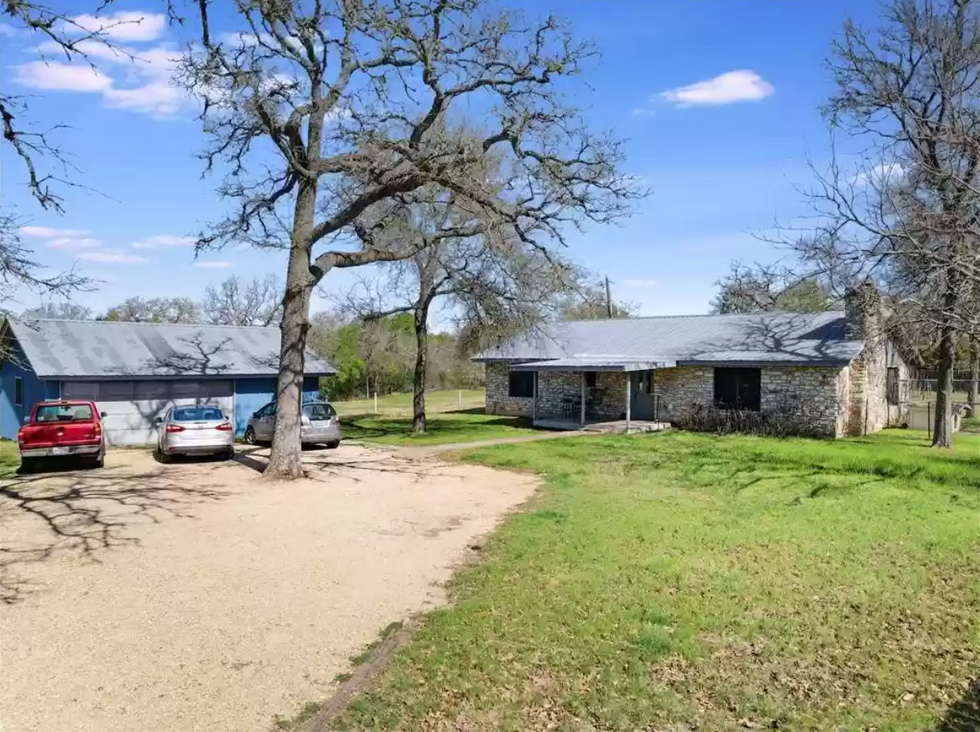 Got dreams of becoming a real Texas rancher? 7814 Brown Cemetery Rd. is the perfect place to start with 40 rolling acres of land and its very own swimming hole. Just east of Austin in Manor, the modest-on-the-outside home clocks at 4,412 square feet with five bedrooms and five-and-a-half bathrooms, but there are an additional two living structures on the property. The horseshoe-shaped pond sits in the heart of the property and comes equipped with a water slide, diving board and a fishing dock.