Austonia AM
100% Austin news, info, and entertainment, straight to your inbox at 6 a.m. every morning.
In five minutes, you're fully informed and ready to start another great day in our city.
Get connected with our daily update
Austin FC's home opener is just over a week away, and the chefs behind all of the local eats at Q2 Stadium are ready to showcase their cuisine.
From dumplings at Bao'd up to Austin FC's signature Verde Queso, Austin FC chef Sam Boisjoly said that the goal is to make anyone feel ready to grab a plate at the stadium. "If I had a friend that had a layover for three hours at Austin... if he came here, he would be able to see Austin," Boisjoly said.
Austonia's Claire Partain got a sneak peek at all the spicy, sweet and savory options soon to be offered at the stadium.
Here's what she thought:
Verde Queso: 8.5/10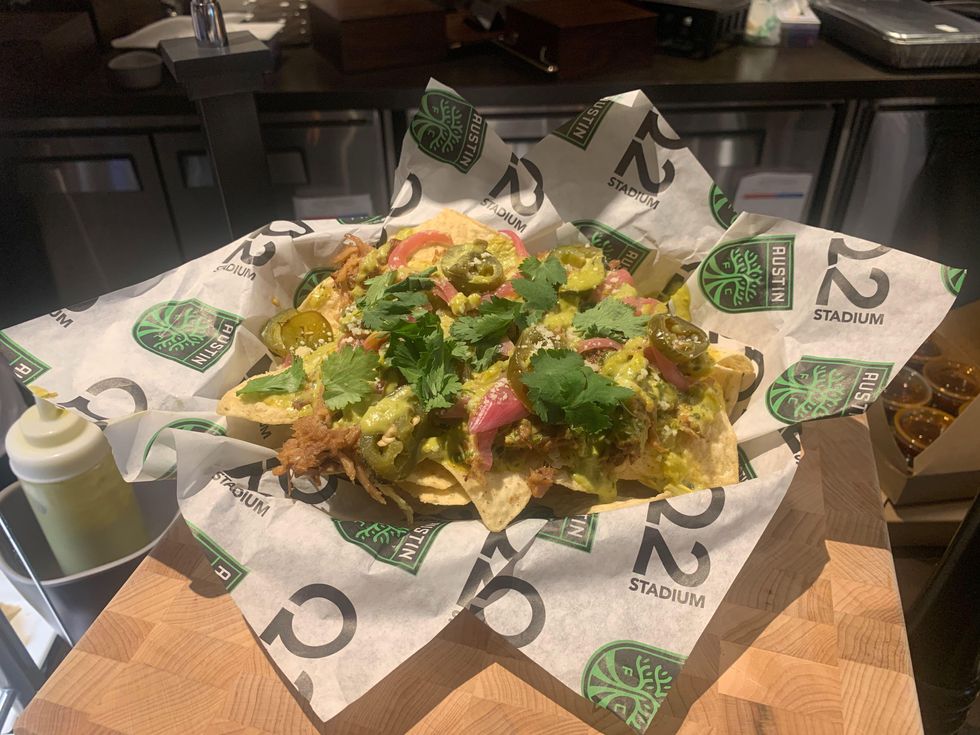 (Claire Partain/Austonia)
Austin FC's signature Verde Queso was the winner of the club's queso contest, which featured dozens of entries from homemade cooks across the city. It'll be featured at the club's soon-to-be-famous Queso Fountain alongside a classic queso and fuego queso. The queso and salsa verde combine into a lovely Tex-Mex flavor with a kick. Topped with pickled onions and chopped pork, this is a far cry from regular stadium nachos. Prepare to come to Q2 hungry for this one.
Bao'd Up veggie bao: 9/10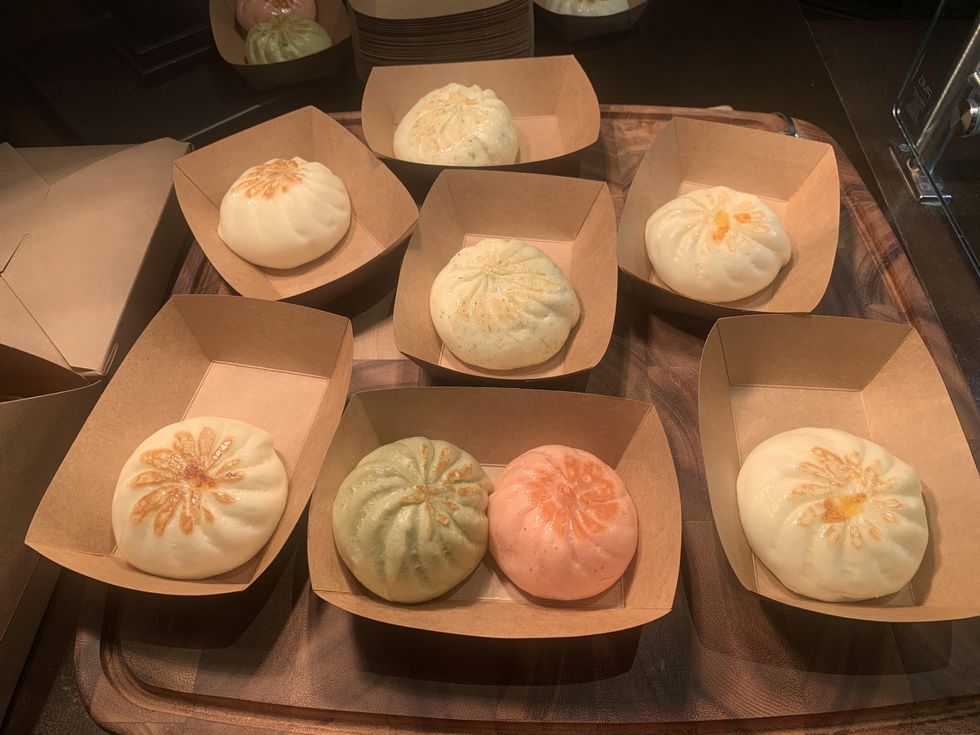 I've never had bao before, so I was least prepared for what was inside these lovely, aesthetically-pleasing dough rolls. The trendy restaurant stuffs bao with anything from buffalo chicken to cheesecake, but I chose the veggie flavor to see what vegetarians may be able to try at Q2. Boisjoly said that people with any diet would enjoy food at the stadium, and he didn't disappoint: the veggie bao featured a lovely cream inside wrapped in a warm, doughy crust. Definitely a must-try for any attendee.
Valentina's Tex-Mex: 8/10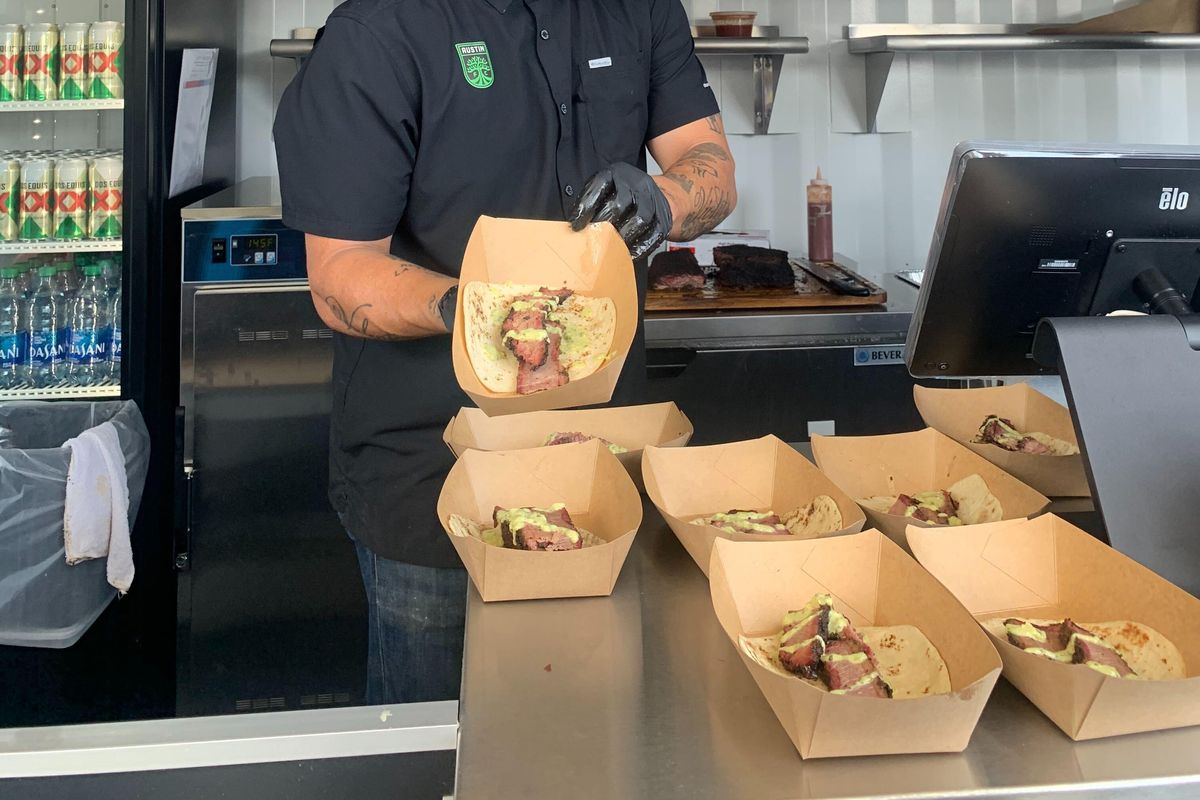 (Claire Partain)
The only reason this gets below a 9.5 is because they ran out of ribs before I could try it. I survived to tell the tale, and Valentina's other selection, a sliced brisket taco, did not disappoint. Featuring thick slabs of meat covered in a green sauce and wrapped in a fresh tortilla, Valentina's provides two Texas favorites—Tex-Mex and BBQ—into a joyfully delicious taco. The supporters' section will also have easy access to the truck, which is located nearby alongside a well-placed Dos XX booth.
Easy Tiger: 8/10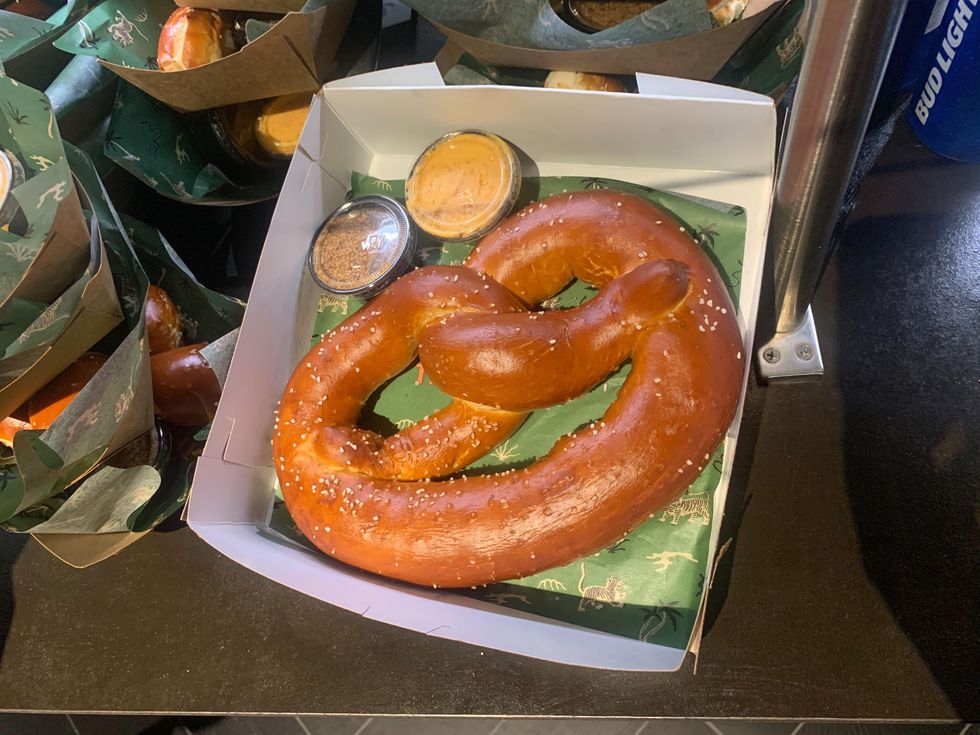 (Claire Partain)
Easy Tiger was given the task of providing Austin FC with a classic stadium pretzel, and they fulfilled expectations. The massive pretzels are just soft and salty enough to satisfy, and they're paired with equally yummy cheddar cheese sauce. The only drawback was the horseradish sauce, but that may just come down to personal preference.
T'Locs Sonora Dogs: 7.5/10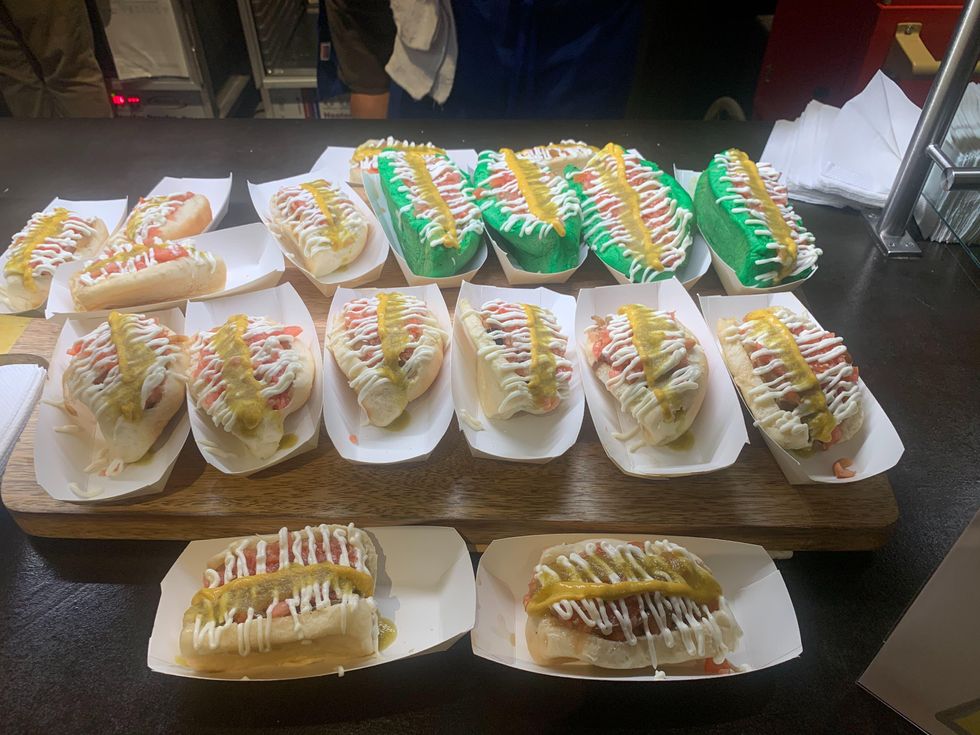 (Claire Partain)
What a combo: T'Locs Sonoran Hot Dogs combine savory, sweet, sour and spicy to form a truly excellent ballpark dog. Covered in multiple sauces, the meat is tender and juicy, but the true star of the show is their authentic Sonoran buns shipped in from Arizona.
DoubleDave's Pizza Rolls: 7/10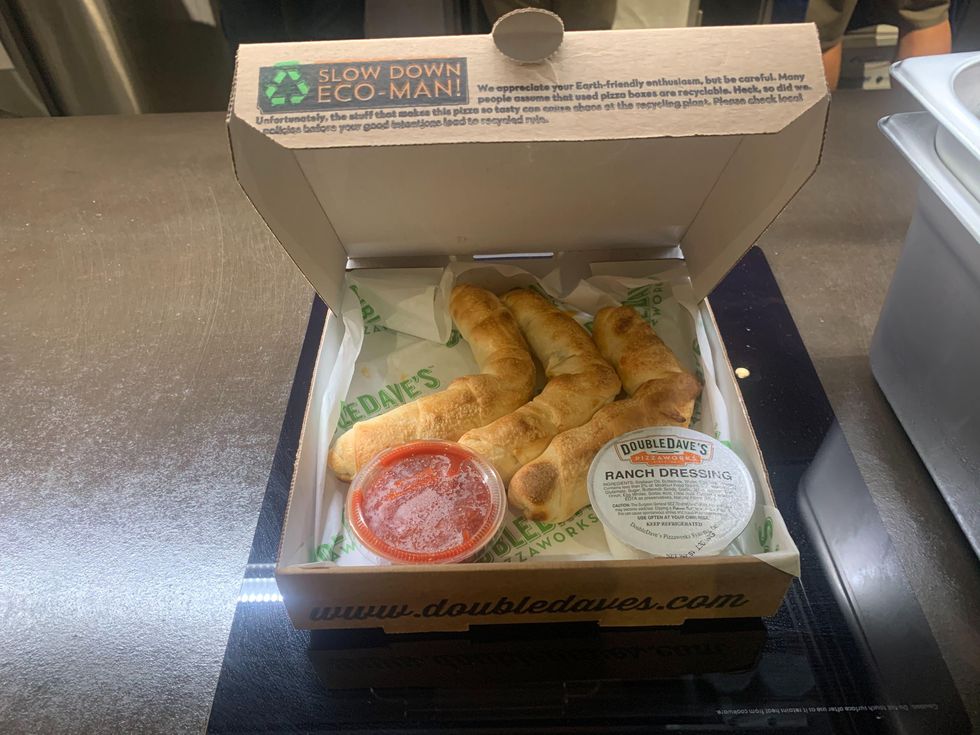 (Claire Partain)
DoubleDave's is featured on both ends of Q2 Stadium, and it's no surprise that stadium officials double booked Austin's signature pizza chain. As a frequent DoubleDave's customer, I was less starstruck by the rolls than other dishes, which is why it only receives a seven out of 10. Still, anyone looking for cheesy, pepperoni goodness should grab a pizza roll before any Austin FC match.
TacoDeli- 7/10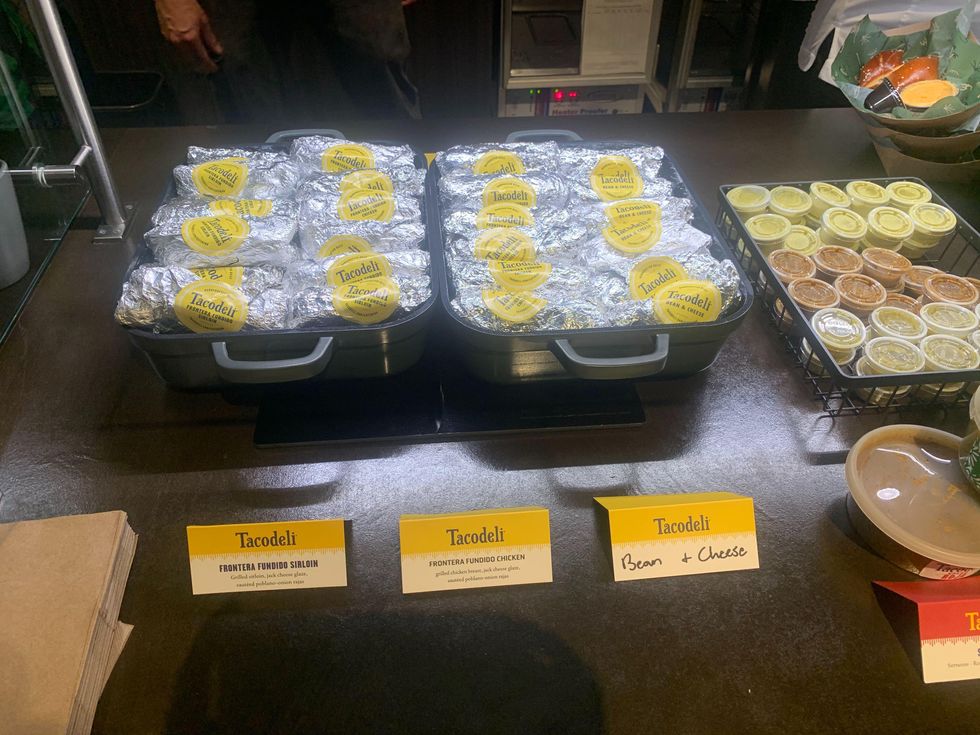 Tacodeli's frontera fundido sirloin taco was unfortunately the last I tried, which means I was only able to muscle down a bit. Still, the tender beef topped with signature salsa will be a satisfying and portable option for anyone at Q2 come game time.
From its garden-studded outdoor space and rooftop pool to its cozy-yet-luxury indoor bar and club, Soho House Austin has arrived.

The London-based, members-only club opened its 27th global location, sandwiched in between music venues, iconic Austin eateries and more on South Congress' new Music Lane last month.
While the House's 46 bedrooms and screening room are still in the works, Austonia's Claire Partain and Laura Figi took an exclusive tour around the club's bar, terrace and rooftop pool, all of which opened May 19. Here's an insider's view of the new space, with photos provided by the Austin Soho House itself:
Greens, golds and beiges at the third-floor bar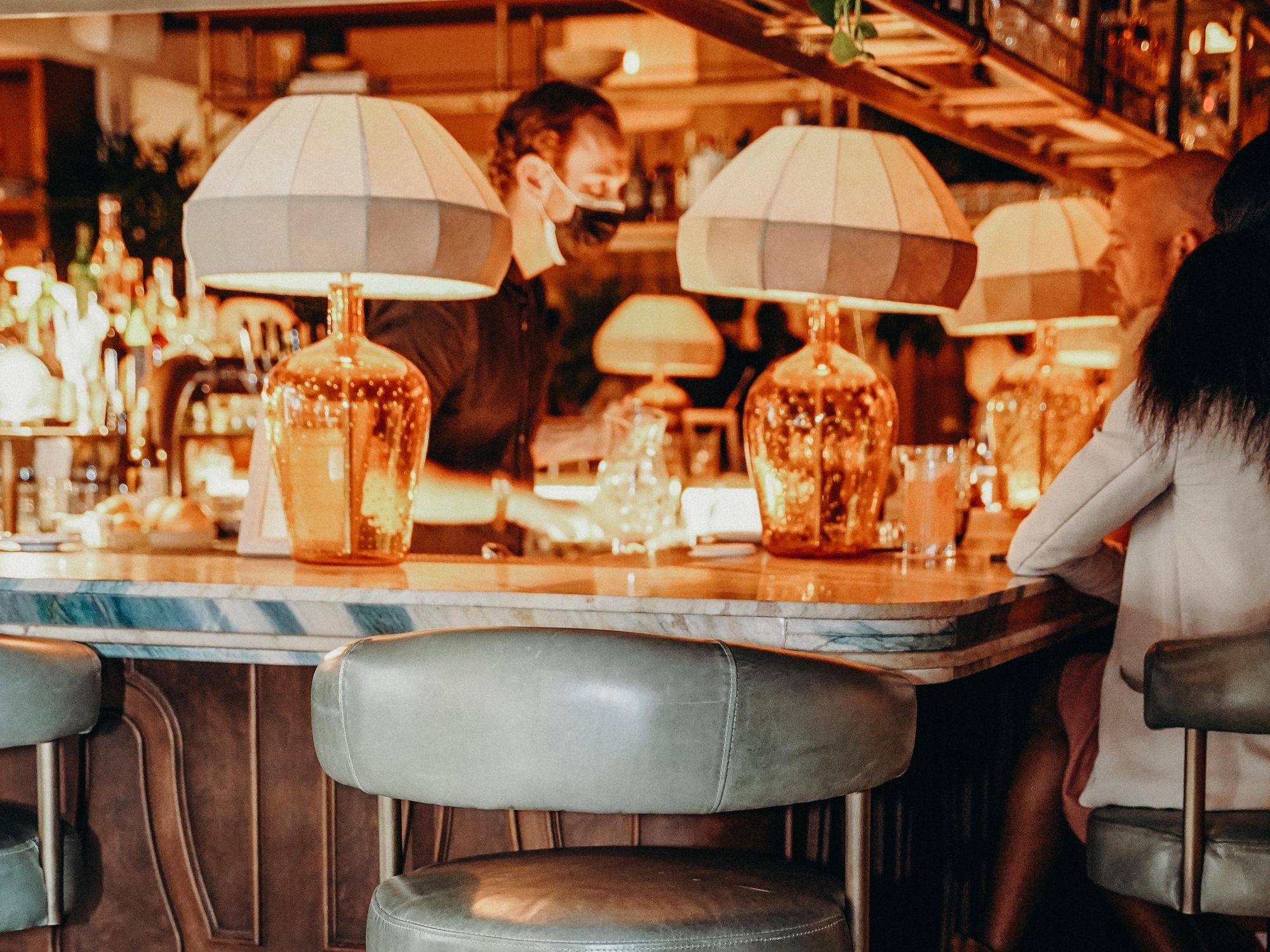 (Christina Fisher)
Inside the bar, which serves as the hub for social hangouts, DJ features and events, club members will feel right at home among the dusty sage green and beige color scheme. The bar is lined with cushioned green stools, a marble countertop and warm lighting.
Cushy seating for both work and play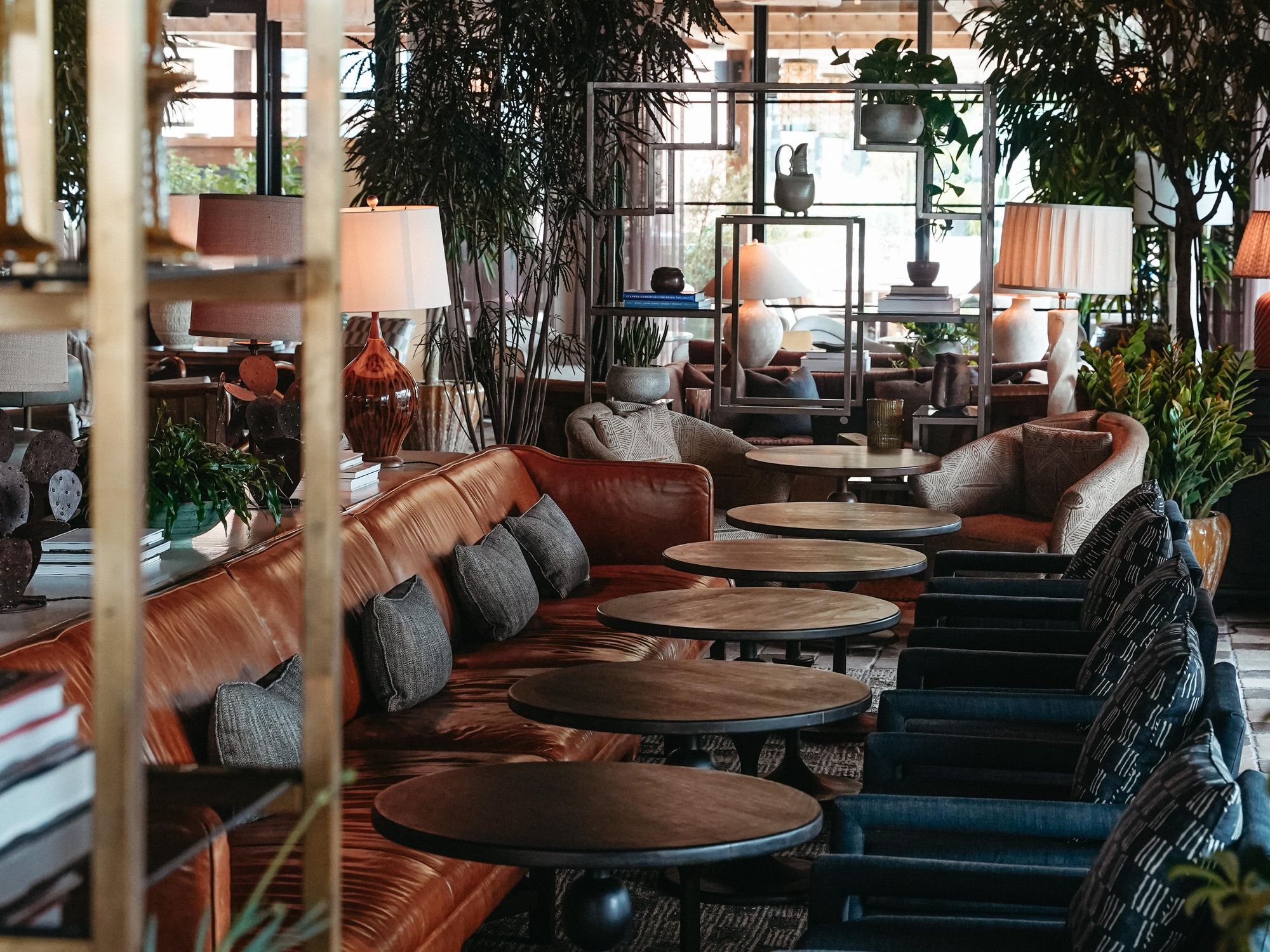 (Christina Fisher)
The airy indoor seating area is lined with professionals during the day, but as the sun begins to set, a strict no-laptop policy is employed. Cushy seats, open to groups both big and small, are designed for both times of day, with plenty of space for members of the community to mingle. Windows line the space to merge both indoor and outdoor seating areas.
Vintage furniture, work from local artists and craftsmen and reclaimed lighting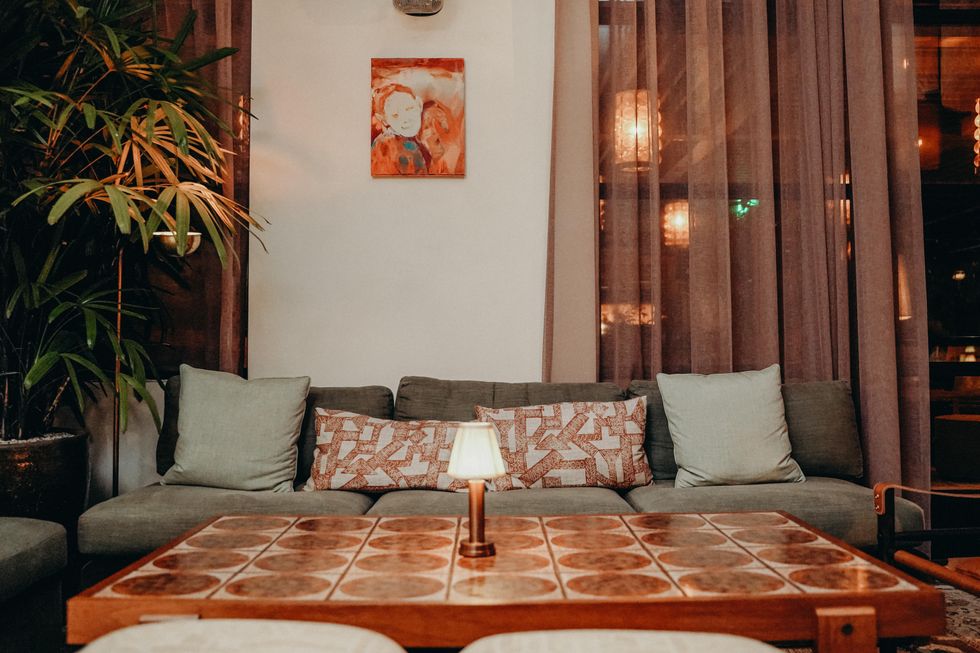 (Christina Fisher)
Brown and beige vintage furniture and lush green vegetation give the room an earthy, Southwestern feel that is somehow authentically Texan. Aged reclaimed floor lamps and glass pendant lights give the space a warm glow.
A full bar menu, from appetizers to gourmet meals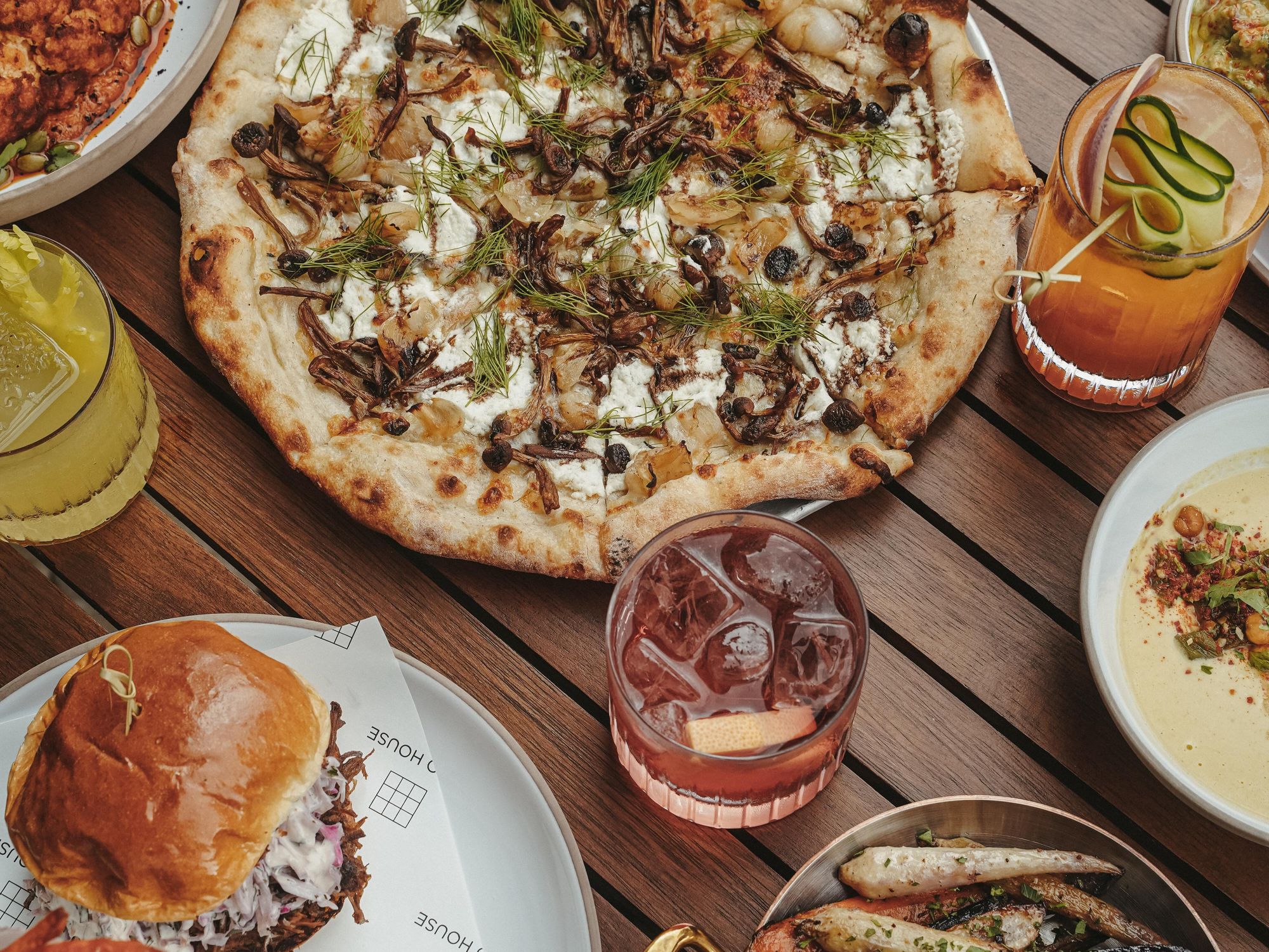 (Christina Fisher)
Soho House's bar serves gourmet kitchen items as well, from homemade Tex-Mex items like guacamole to deluxe pizzas. The Texas-inspired kitchen is led by Chef Dustin Musgrave, a former executive chef at Soho House Chicago.
A lush terrace complete with views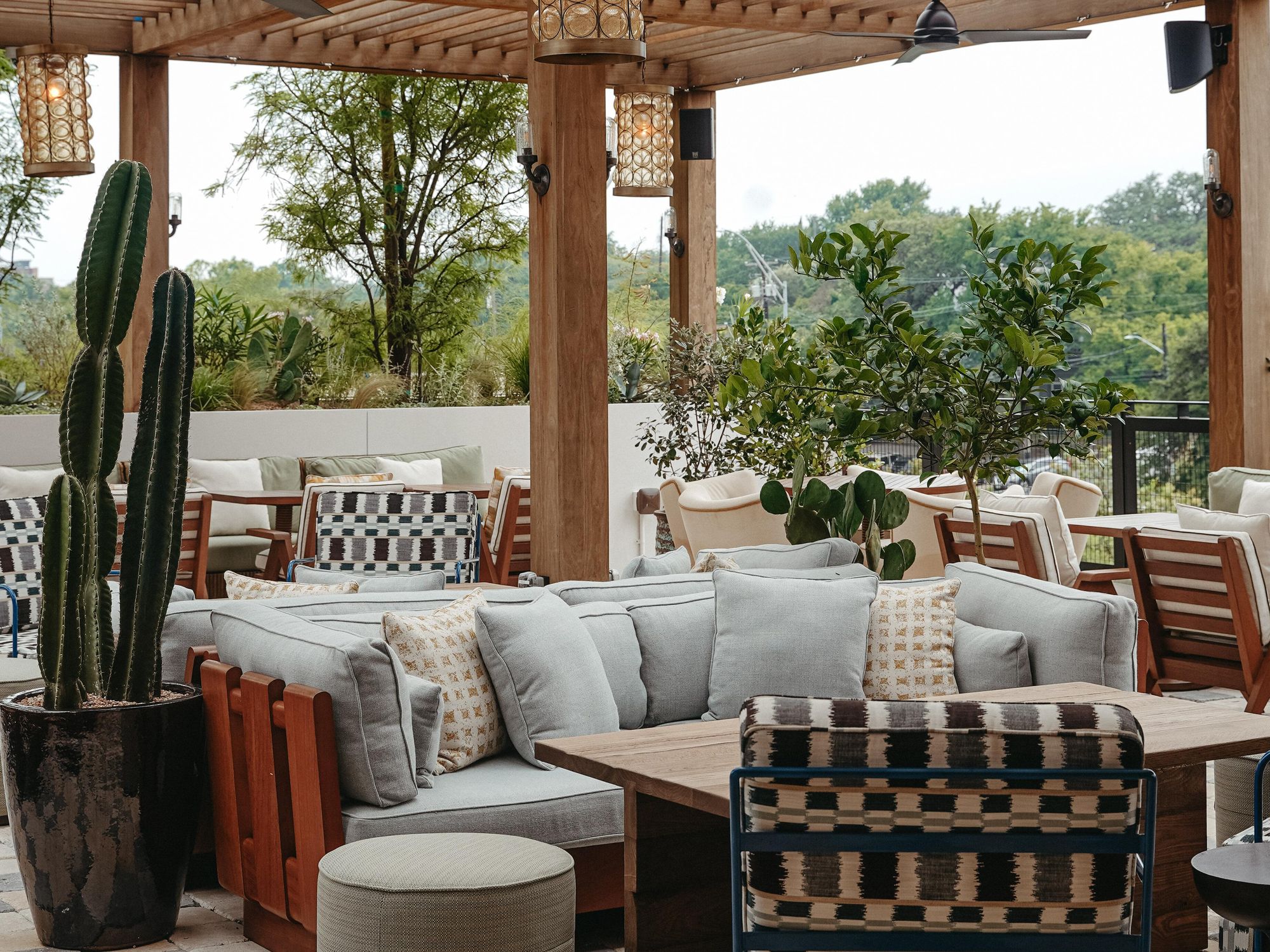 (Christina Fisher)
Soho House worked with local artists and craftspeople to merge both Texas Modernism and Spanish contemporary styles, and it's best seen on the terrace. A wooden pergola hangs overhead, and more seating is nestled in every corner between native Texas plants, with chairs centered around a large tree. The outdoor club space overlooks Austin's Music Lane, with views of the city and more greenery amid the terrace gardens.
The rooftop pool overlooking downtown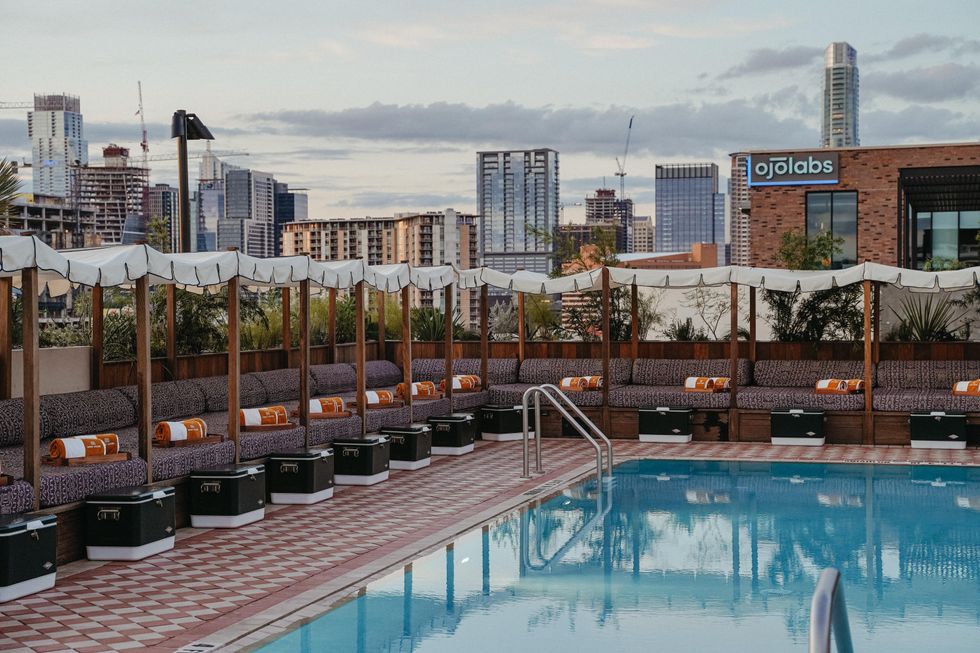 (Christina Fisher)
The Soho House rooftop pool hasn't gotten much use in the weeks of rain, but Austonia still got a peek at the house's crown jewel. The House's Spanish feel is embodied by red-and-white tile, while shaded seating equipped with coolers line the entire pool. While taking a dip, club members get a birds-eye view of the city on the third floor.
From spicy to sweet, the bar's drinks have plenty to offer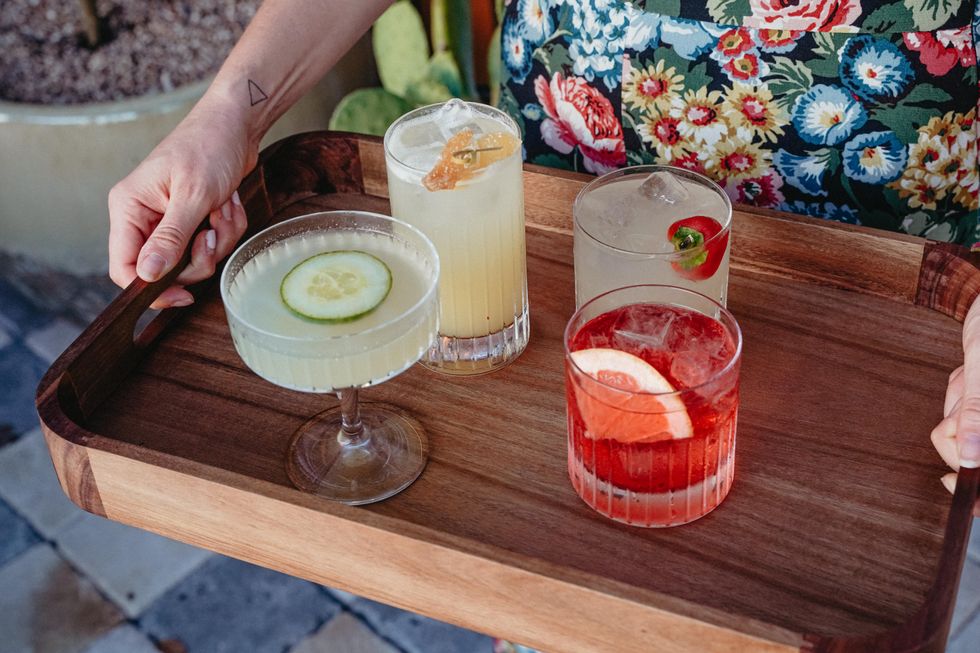 (Christina Fisher)
Just like the rest of the space, Soho House's bar menu can make club members feel both surprised and at home. For a Texas feel, try the spicy Picante, or stick to a classic Soho House Mule.
After looking at all it has to offer, you might be wondering how you can join. Admission to the club is on the steeper end—membership is $3,500 annually for access to every location and $2,290 for Austin-only entry, and the bar still comes with $14 drinks. Still, the club offers huge discounts to those under 27 ($1,750 and $1,140, respectively), and the space also provides something many consider priceless: for many Austin creatives, it's a one-of-a-kind club perfect for building a community.
Between Central Texas barbeque and Boca Chica tacos, it's no surprise Texas' new resident Elon Musk is ready to dabble in the restaurant business next.
Tesla quietly applied for three trademarks (one for the word "Tesla" and two for the different logos) in restaurant services last week without word on what the upcoming project could be, reports Electrek. But by the looks of it, it may not be for a local restaurant.
It is suspected that Musk could be planning to go through with his '50s diner idea that he floated around in 2018 and resurfaced earlier this year. The diner would be part of a Californian supercharger station for Tesla owners to visit when charging up.
@Gfilche Major new Supercharger station coming to Santa Monica soon! Hoping to have 50's diner & 100 best movie cli… https://t.co/LZKHKd41wu

— Elon Musk (@Elon Musk)1617390799.0
While Musk may not seem to know the ins and outs of the restaurant industry, it'd take a quick phone call to brother Kimbal Musk, who is a restaurant operator in Colorado and Chicago, for some advice.

This won't be Tesla's first time creating a consumer product. Last year it debuted a Tesla Tequila, tequila in a lightning-shaped, Tesla-labeled bottle, after making an April Fools joke out of it in 2018.
With the latest Tesla Gigafactory under construction in Southeast Travis County, maybe Austin Tesla owners could be next to receive some love with a Tesla eatery.
(De Nada Cantina)
Summer is finally here and Austin's food scene is following suit with fresh and vibrant specials, pop-ups and announcements. Uniquely-flavored ice creams, classic burgers fresh off the grill and new takes on classic dishes are the anthem for the new bites of 2021.
Whether you're spending the season by the grill, indulging in all kinds of frozen treats or trying out new things this summer, these new Austin restaurants have you covered.
Z'Tejas Southwest Grill announces Woo Woo Burgers ghost kitchen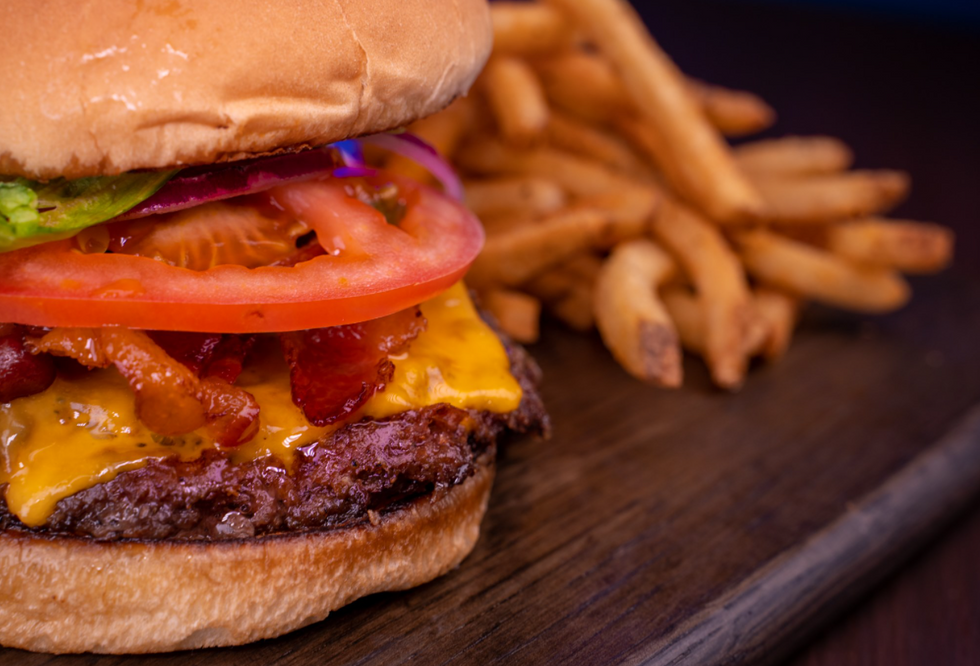 (Woo Woo Burgers)
Operating out of a 6th Street ghost kitchen, Woo Woo Burgers is a new restaurant concept by Z'Tejas Southwest Grill to serve simple burgers made with simple ingredients—1/3 lb patties with lettuce, tomatoes, red onions and cheese. The kitchen, which opened on May 28, serves a menu celebrating American culture: burgers, chicken sandwiches, sides and all the fixin's. The brand new burger joint is celebrating the launch by donating 10% of proceeds to the Special Olympics until June 7.
Ramen Tatsu-Ya summer spicy chilled ramen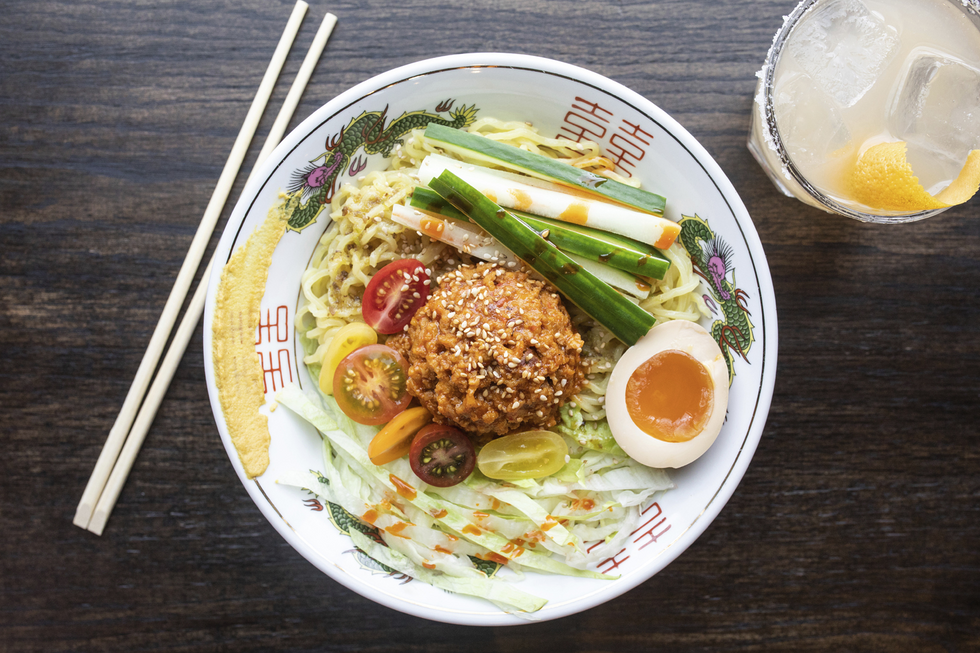 (Julia Keim)
After gracing Austin with Japanese soul food for almost 10 years, Ramen Tatsu-Ya, with a location in South, East and North Austin, is bringing back the favorite summer special—spicy chilled ramen. Famous for some unique menu items like the Tsukemen dip ramen, the Spicy Chilled ramen is a similarly brothless noodle with citrus soy dressing, ajitama, pork, cucumber, tomatoes and chili oil for a simultaneously spicy and cooling bowl. The ramen will be available all summer but after that, it's gone!
De Nada Cantina opening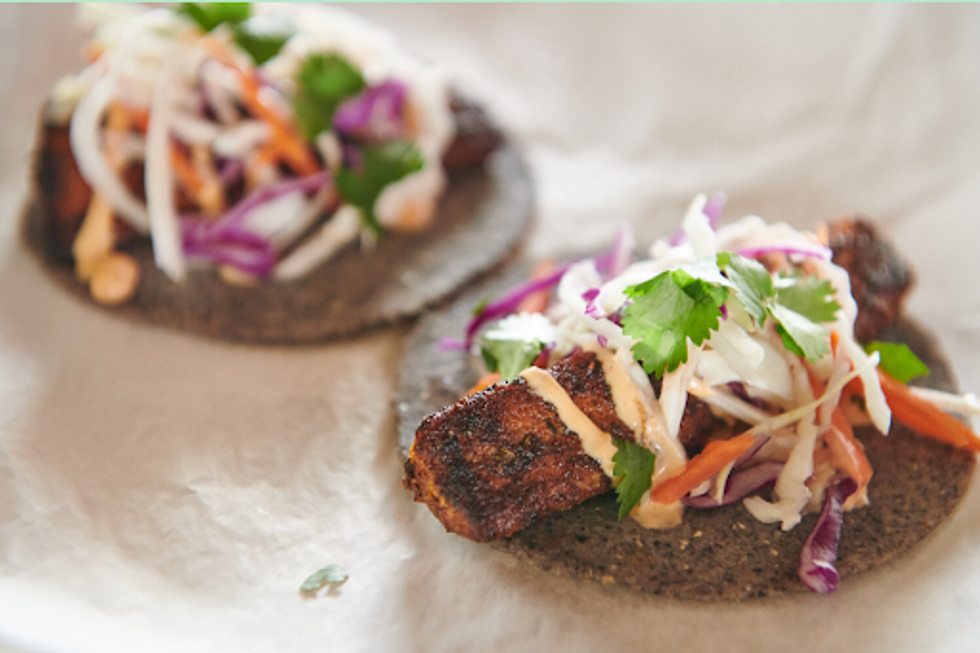 (De Nada Cantina)
Coming from some of Austin's prevalent foodies like former ATX Cocina Chef Allie McMillan, Sawyer & Co. Head Chef Alex Amar, 2 Dine 4 Head Chef Nick Barrera and Half Step Bar owner Chris Bostick, De Nada Cantina is a modern take on traditional tacos and margaritas. Featuring blue corn tacos with interior Mexican flavors like Pollo Escabeche and Camarones, Nada Cantina will also have an extensive cocktail menu with drinks like "the Cadillac" of margaritas "El Chingon," and fresh palomas. The restaurant, 4715 East Cesar Chavez, opens on June 2.
DipDipDip Ice Cream brings back specials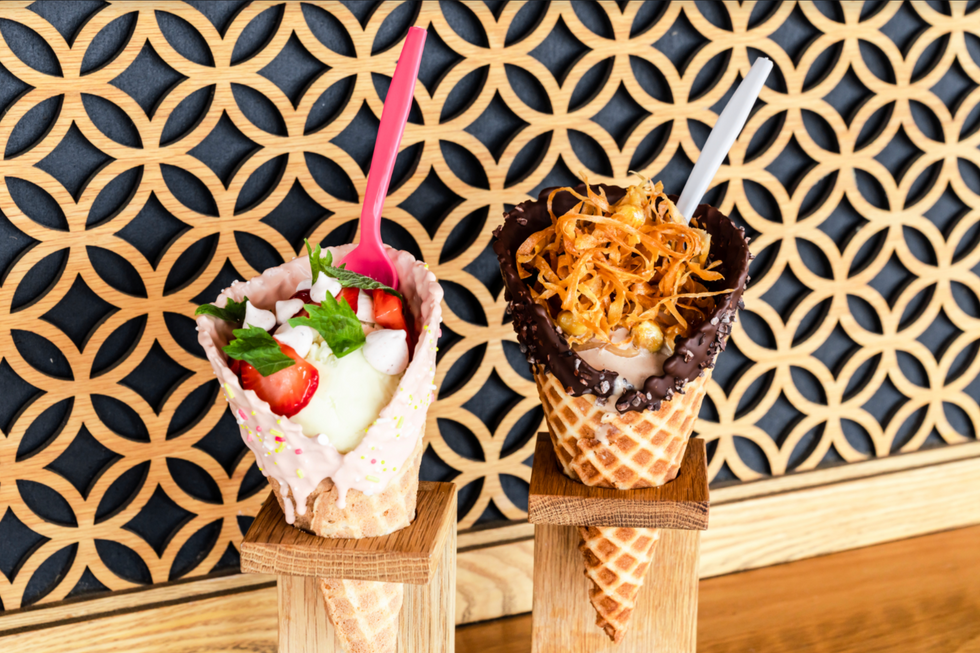 (Jane Yun)
Just in time for summer, DipDipDip Ice Cream, 7301 Burnet Road, is bringing back two original sundae creations: Sum Yum Yuzu and Shroom of Doom. Black pepper-yuzu-mascarpone ice cream, meringue kisses, berry preserve and shiso leaf are served in a pink lemon dipped cone to create the Sum Yum Yuzu sundae and the umami-filled Shroom of Doom is made with caramel-chocolate-shiitake ice cream, sherry sauce, hazelnuts and fried parsnips. There are plenty of other sweet treats available from the pop-up: boozy milkshakes, ice cream tacos and pints of cookies and matcha ice cream.
Bobo's Snack Bar opening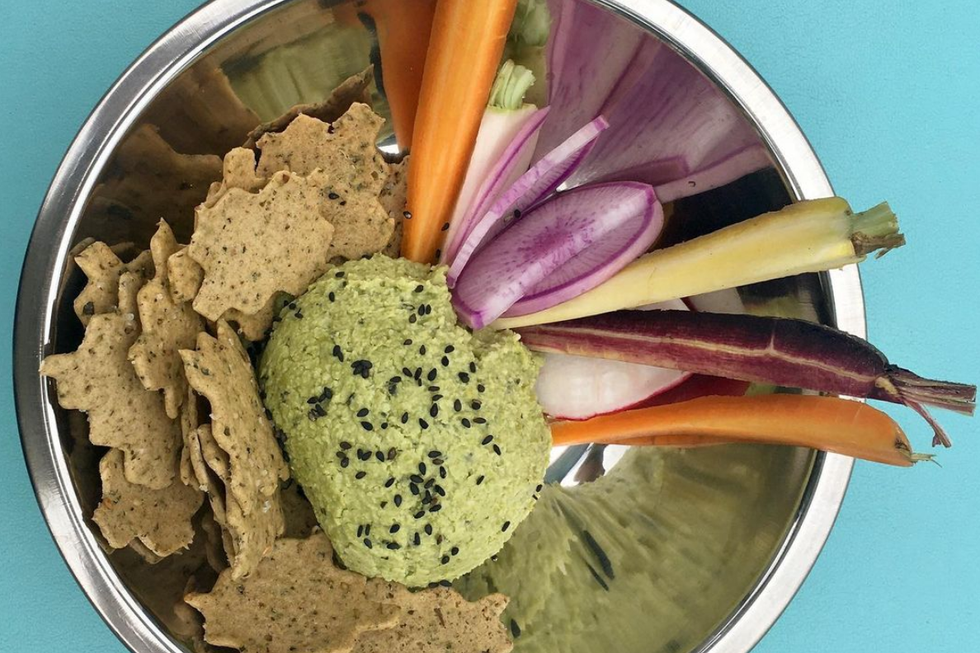 (Bobo's Snack Bar)
After South Congress' Snack Bar was shuttered in 2016, owners Bethany Andrée and Karl Gilkey are trying again on 3850 Airport Blvd. Owners consider the new space to be a community tasting room, as all the food they serve is sourced within a 100-mile radius from Austin: produce from VRDNT Farms and edamame hummus from Fat Belly Pretzels are just a few of the unique flavors from Lone Star artisans you can try while you visit.