Get connected with our daily update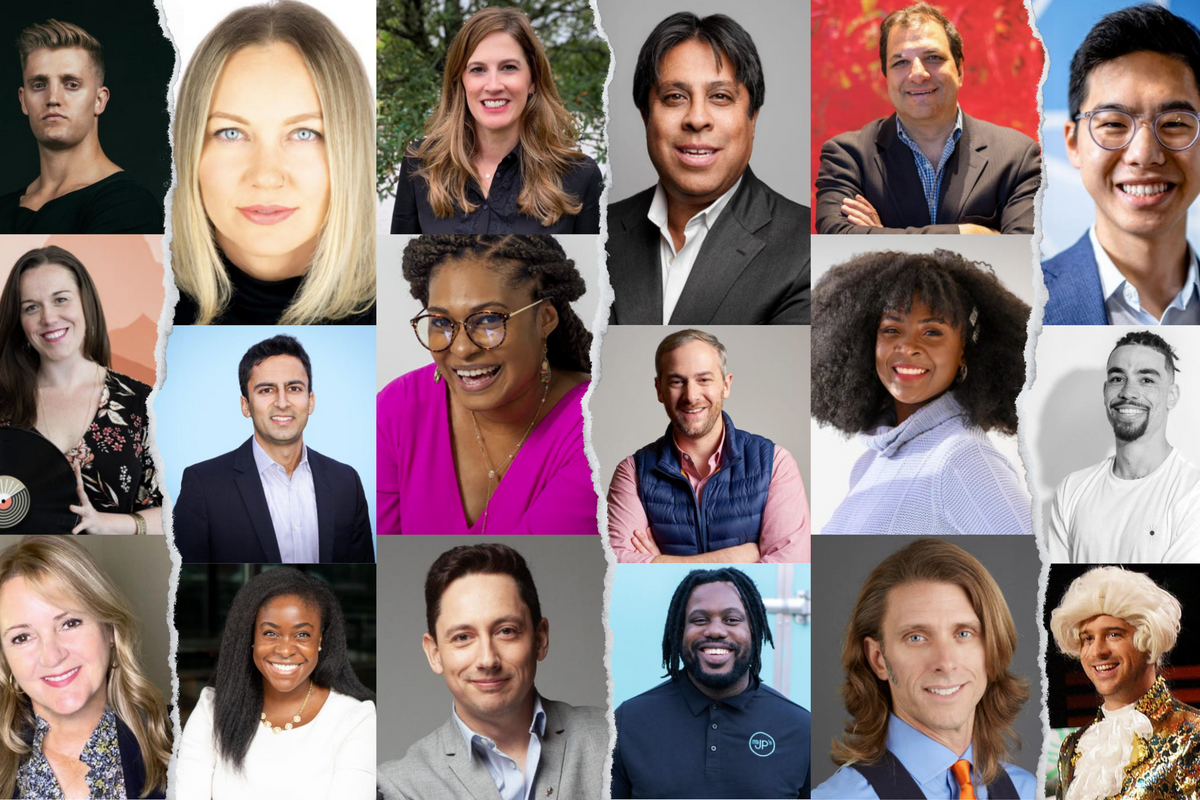 After yet another year of uncertainty for small businesses, local entrepreneurs still prevailed and continued to adapt to the world around them. Of the thousands of small business owners in Austin, 23 were named on Forbes' Next 1000 list
---
The Next 1000 list is a year-round showcase for America's small businesses and sole proprietors with under $10 million in revenue. The list is fueled by nominations to create four seasonal installments of 250 people redefining what business means to them. The list is still accepting nominees for the next installment.
More Austin-based companies were named than any other Texas city, though Dallas comes out on top if you include the full metro area of Fort Worth and Frisco, with 24 businesses.
Meet the entrepreneurs from Austin:
​Antoinette Alexander Adefela | Exp.Design founder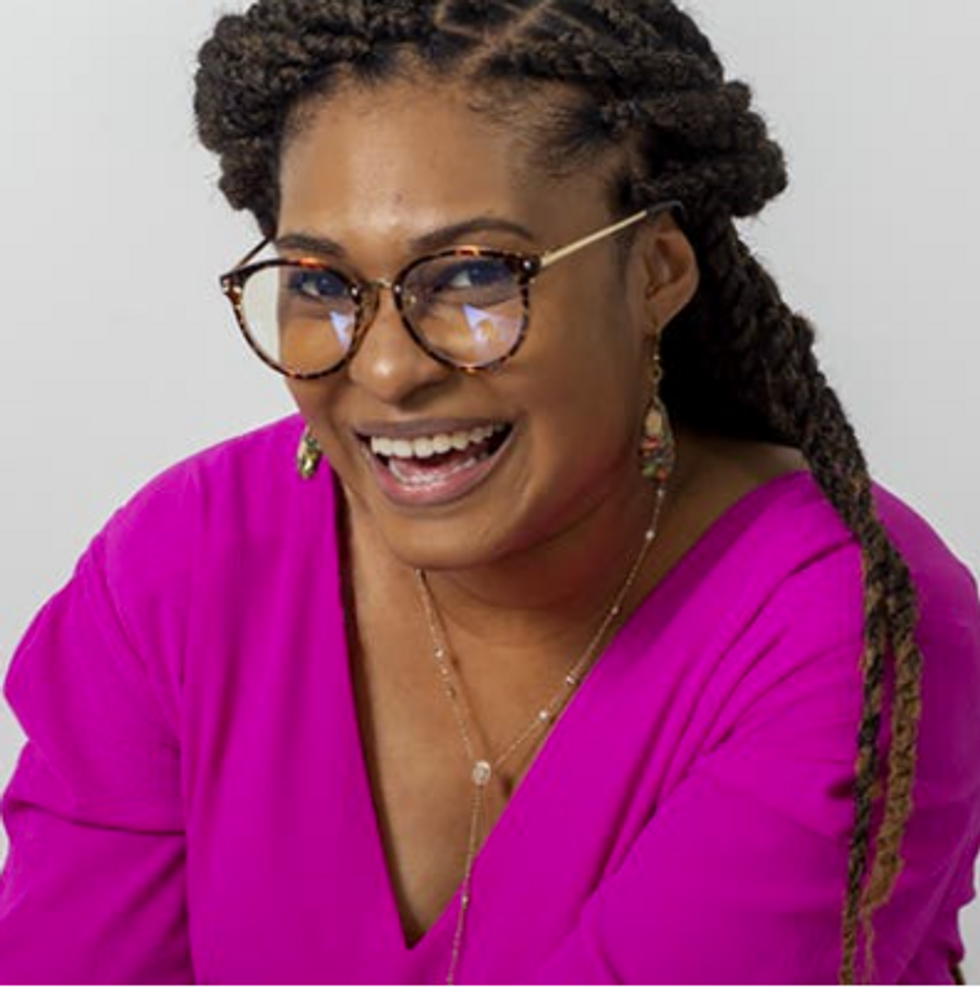 After more than 10 years of consulting, Adefela started architecture and design firm Exp.Design at the onset of the pandemic and quickly scored big with her first client, Apple's Inclusion and Diversity team.

Nitin Agrawal | Cofounder and CEO of Interstride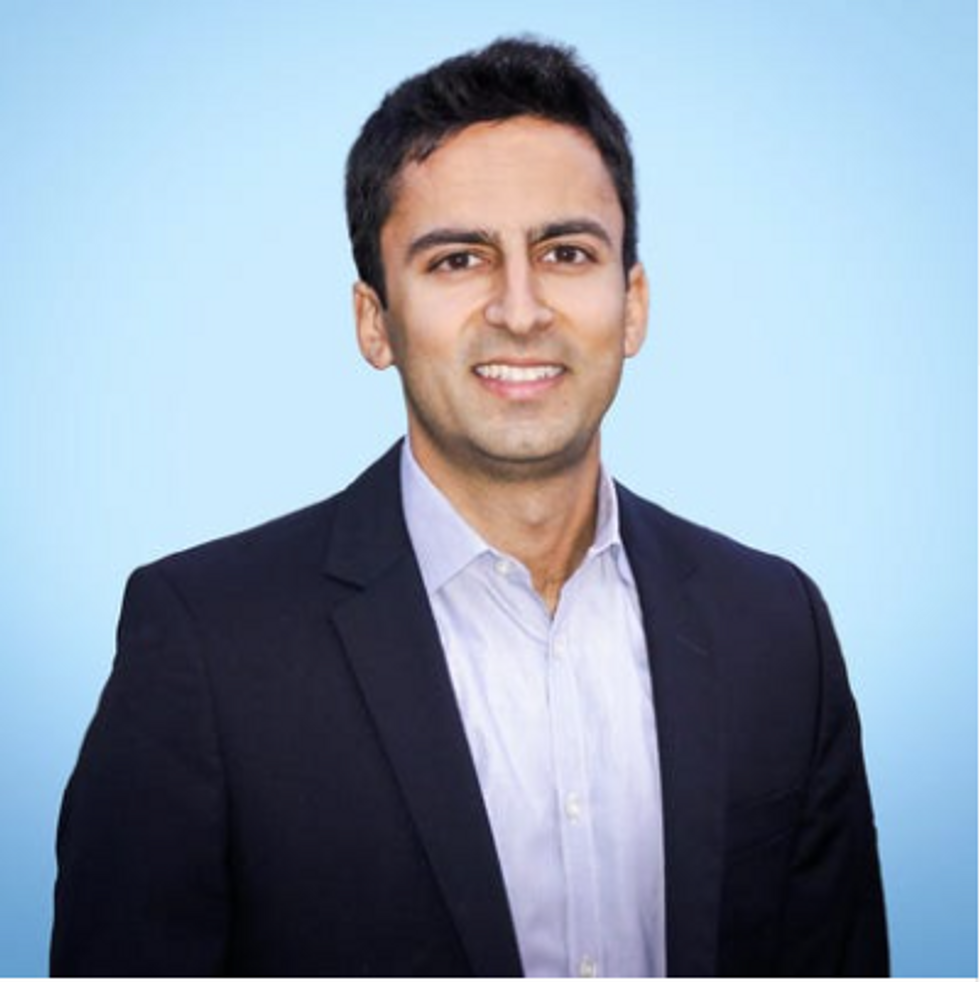 (Forbes)
Interstride was inspired in 2016 by the real-life experiences of Agrawal and cofounder Christian Eder, who moved to the U.S. several years back to pursue higher education. The result: an interactive portal to help close the opportunity gap for international students by putting community, job opportunities and visa guidance all in one place. Now, Interstride is used at more than 150 universities, including Duke University and UT Austin.
Tim Angelillo | Founder and CEO of Source Craft Cocktails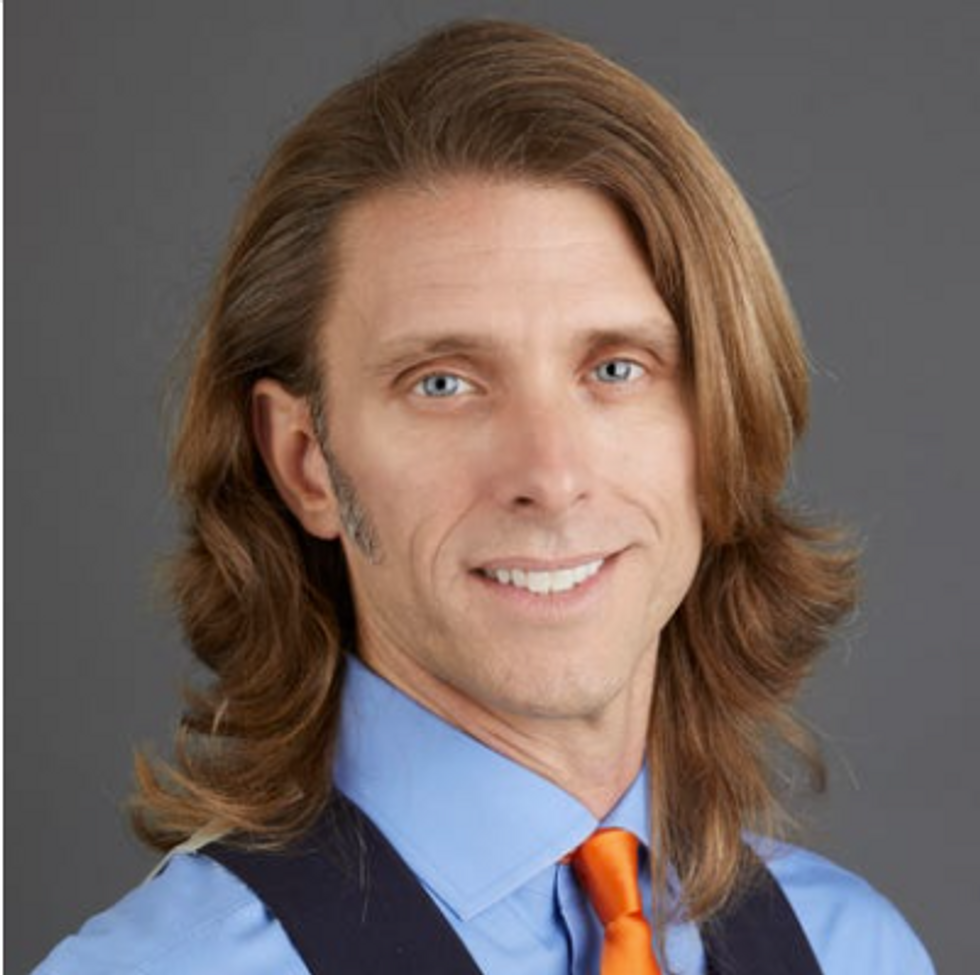 Austin-based company Source Craft Cocktails spurred to life after the COVID-19 pandemic rendered the bar industry inoperable for months with luxe cocktails delivered to your door. Source Craft Cocktails now serves more than 900,000 customers per day in 10 cities and holds virtual happy hours, called "Sourced Socials."
Ruben Arias | Beereaders cofounder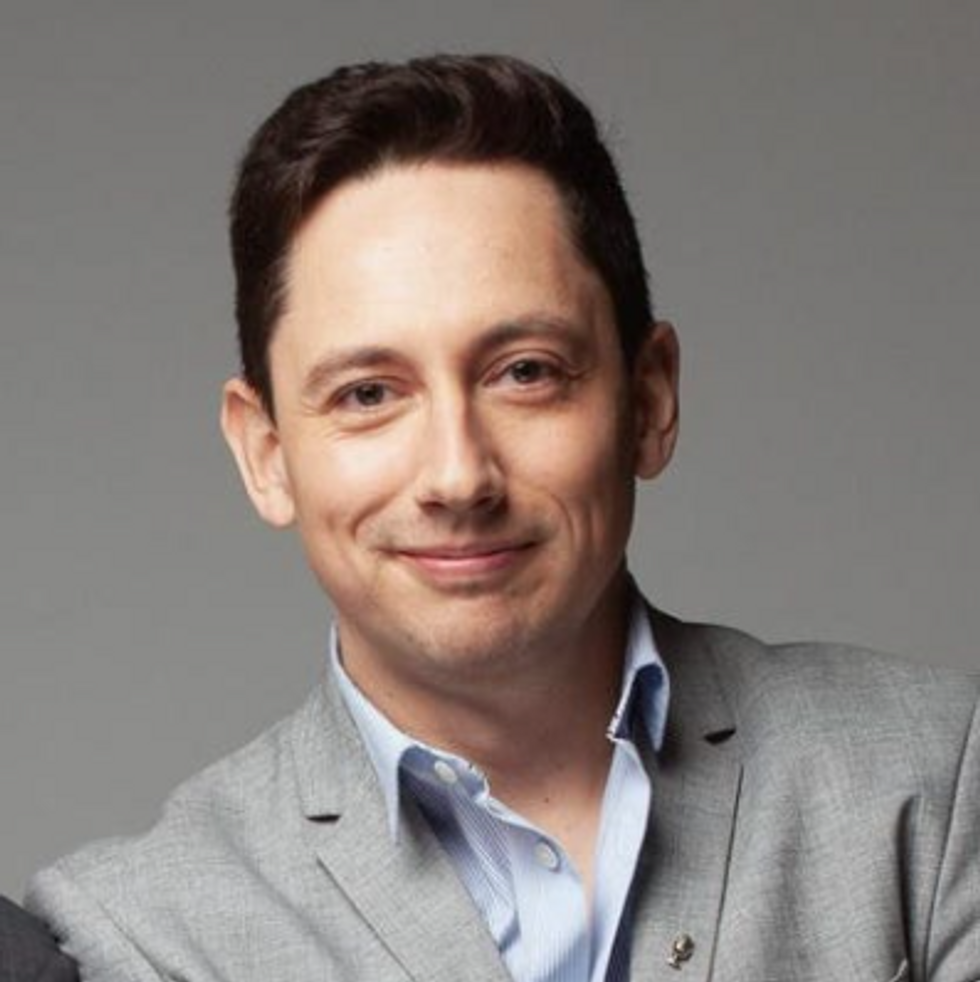 Along with cofounder Luis Gringas, Arias started digital learning platform Beereaders to help close the reading comprehension gap among Spanish-speaking students. The platform has helped 135,000 students improve in their native language and has raised more than $2 million in venture capital funding.
Heather Emerson | Prep to Your Door founder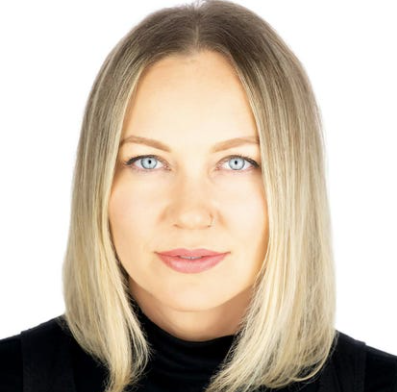 Farm-to-table meal delivery service Prep to Your Door was founded by Emerson after wrapping up a fashion career in New York City and cashing out her 401k savings. Though the service only delivers in Austin and Houston for now, the company has plans to expand nationally by 2024 and has doubled its revenue every year since it began.
Mbiyimoh Ghogomu | Tradeblock cofounder and CEO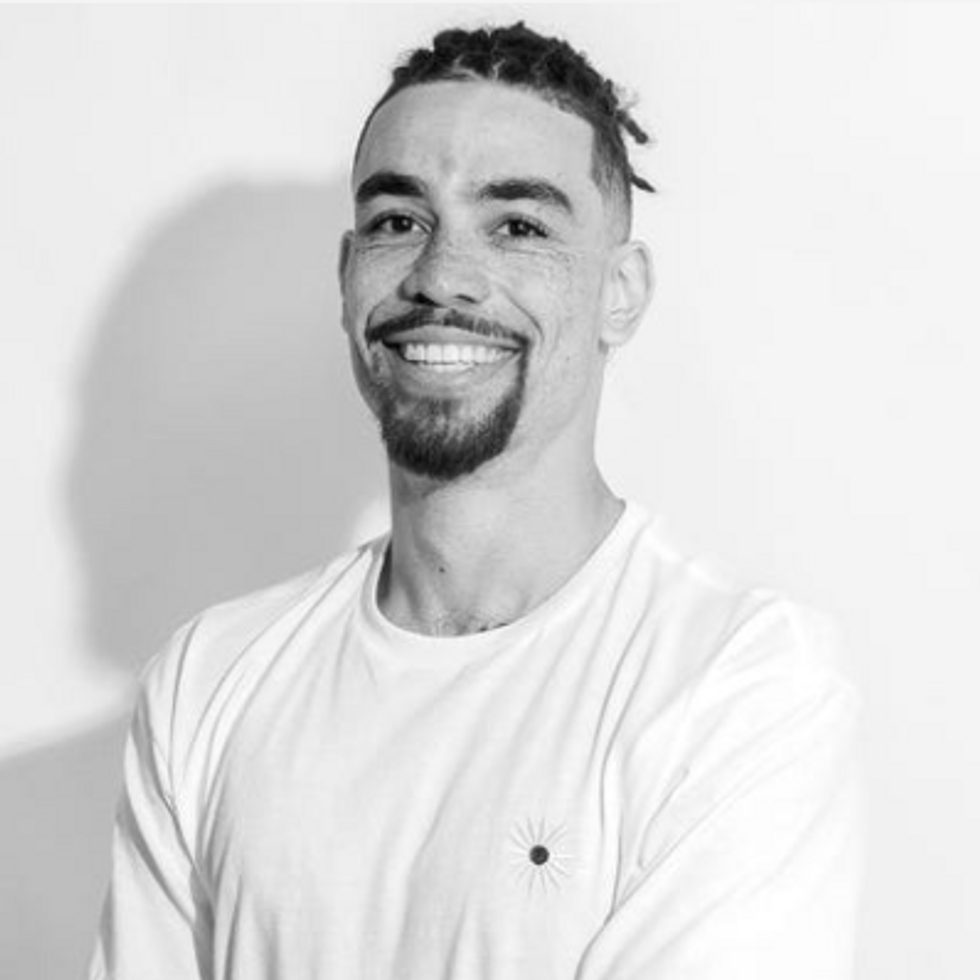 Cofounded by Ghogomu, Tony Malveaux and Darren Smith, Tradeblock offers a social marketplace for sneaker collectors with barter-based transactions. Now with more than 38,000 users and 180,000 pairs of shoes, Tradeblock charges a service fee of up to $60 for sales.
Christopher Jane | Proper Good cofounder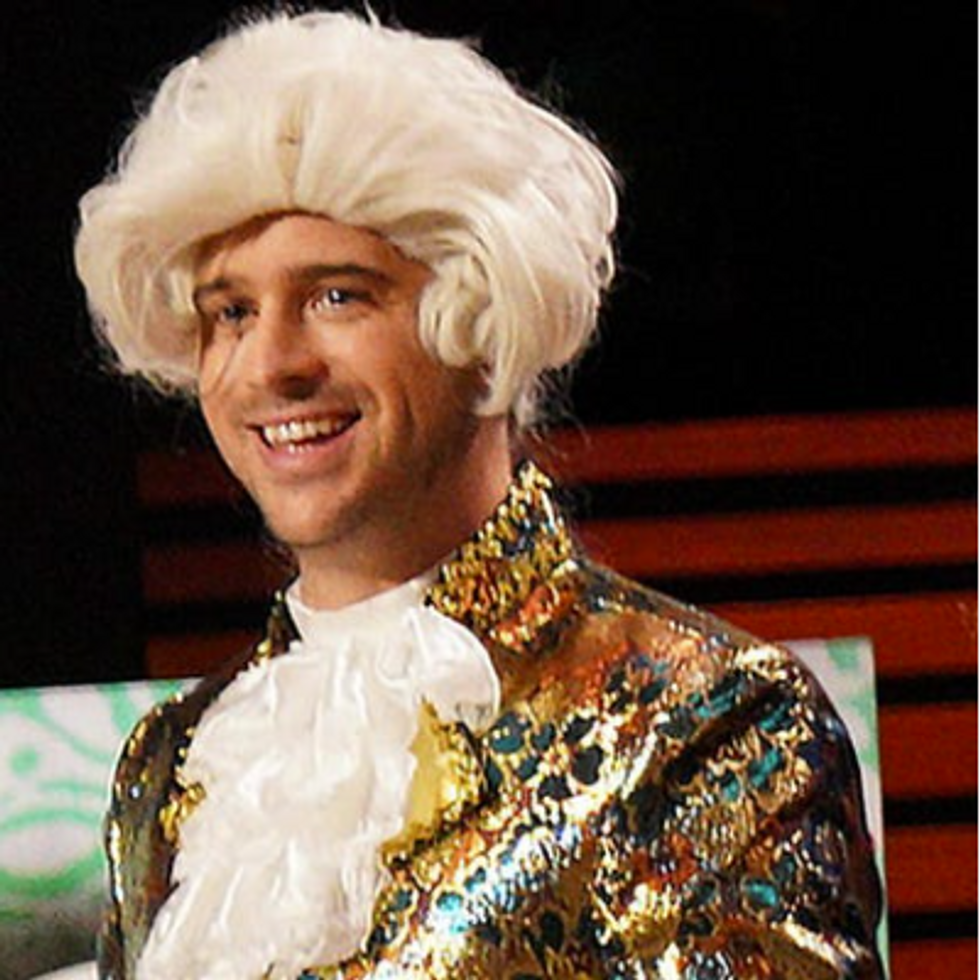 Another clean eating company, Proper Good isn't Jane's first entrepreneurial endeavor. Proper Good started in 2020, eight years after Jane's organic condiment company Montana Mex, and offers pre-made meals for all types of diets through its e-commerce platform.
Caren Kelleher | Gold Rush Vinyl founder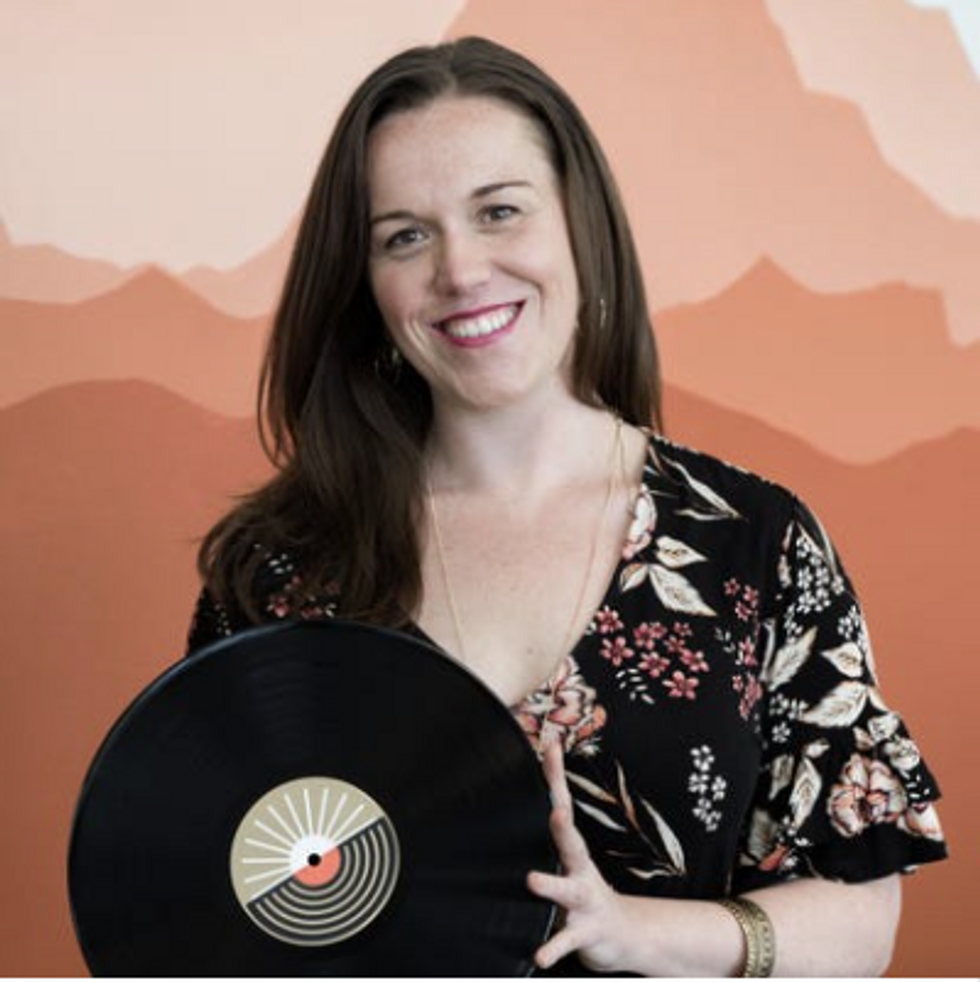 As the former head of Music App Partnerships at Google, Kelleher ordered vinyls to sell as merch for an indie band she managed and received them months too late. The late delivery inspired Kelleher to start Gold Rush Vinyl, making the manufacturing process three times faster than the industry standard with energy-efficient practices.
Ariel Lee | Remane cofounder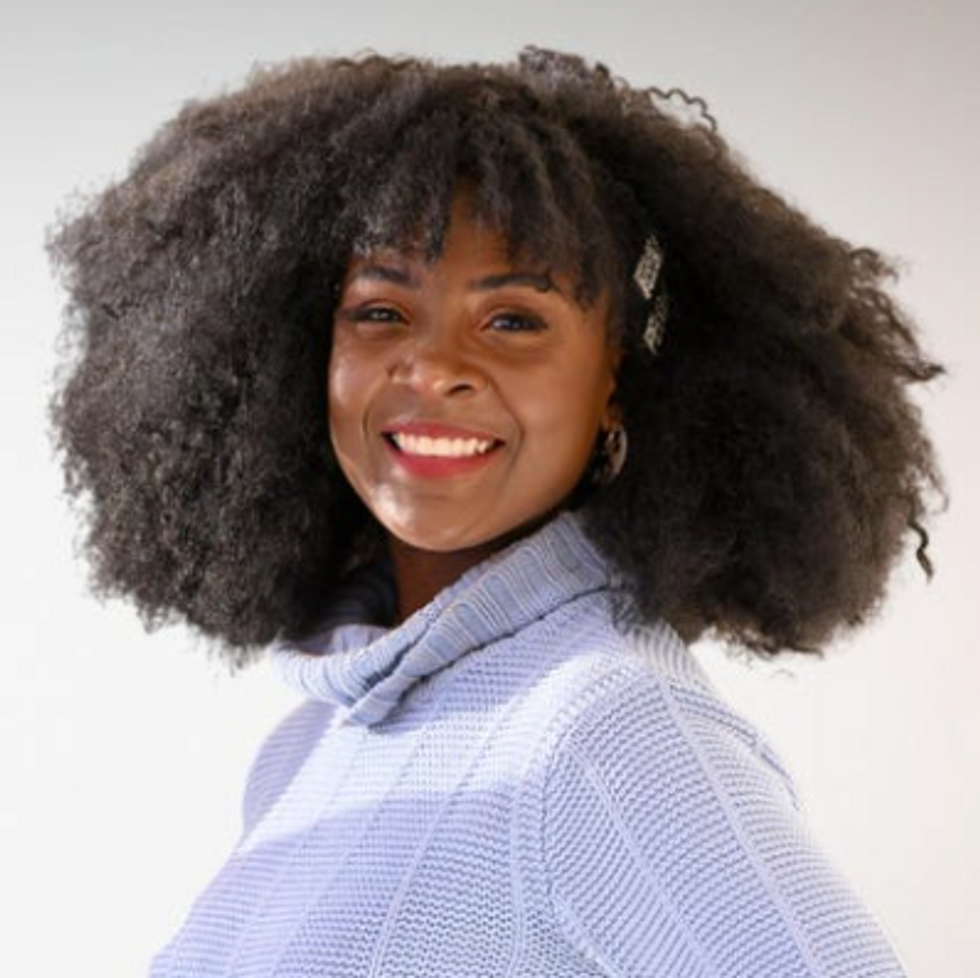 Personalized hair care company Remane is aiming to disrupt the Black hair care industry by offering personalized recommendations driven by machine learning to those with natural hair. Since starting the company in her junior year of college in 2018, Lee has received funding from Target Accelerators and Blackstone x Techstars.
Charles Li | V2 Admissions founder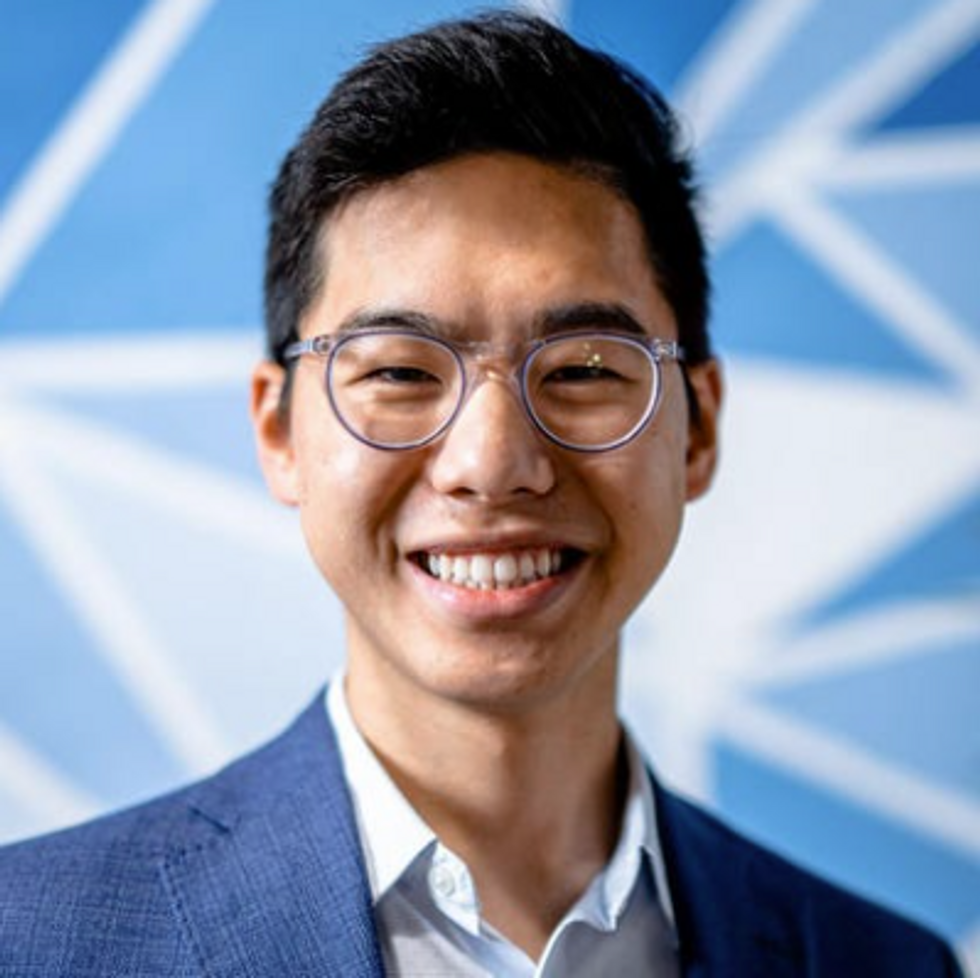 At just 21 years old, Li started V2 admissions to help students achieve top-level university acceptance. With its master class on college applications, 150 clients and a three-step approach, V2 Admissions boasts that more than 95% of enrolled students attended one of their top three university choices.
​Daniel Marcos | Growth Institute founder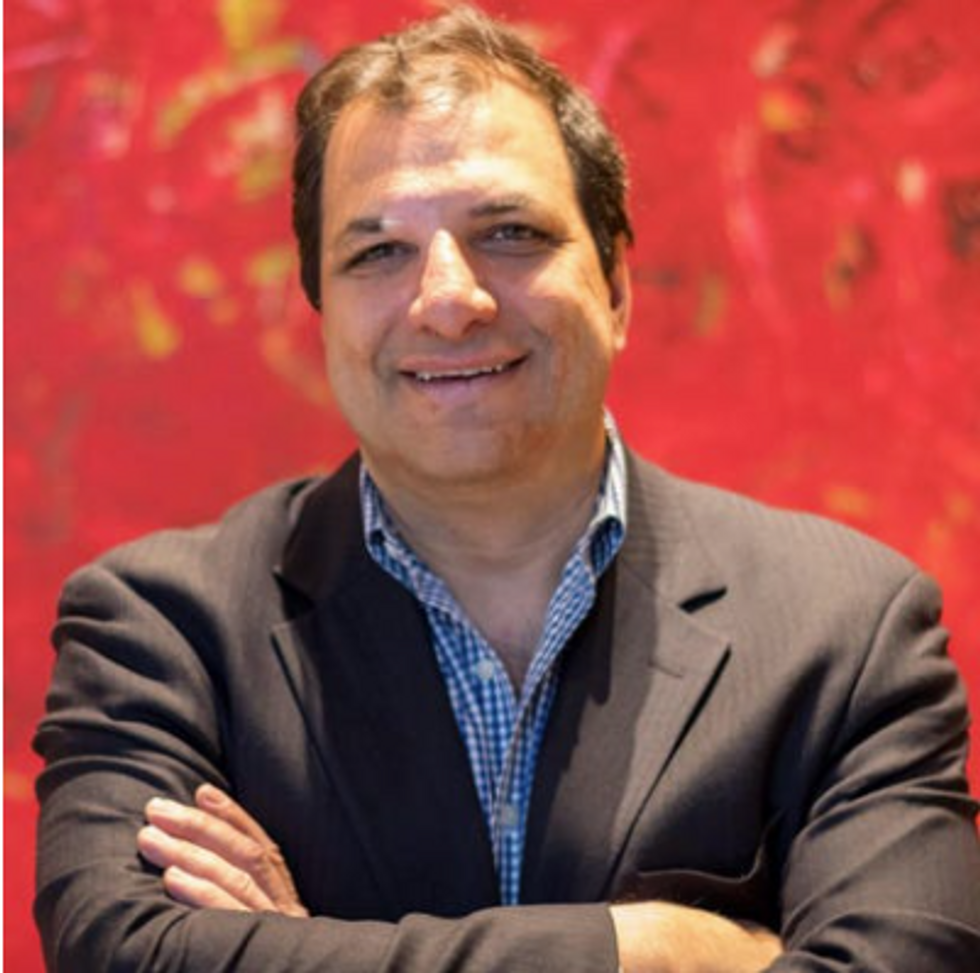 Marcos is a serial entrepreneur who has founded several companies, including Hispanic-serving mortgage lender Unika Mortgage. Most recently, Marcos founded the Growth Institute, an executive coaching company with master classes and online programming. Growth Institute says it helps mid-market companies "scale up with less drama."

Julia Niiro | MilkRun founder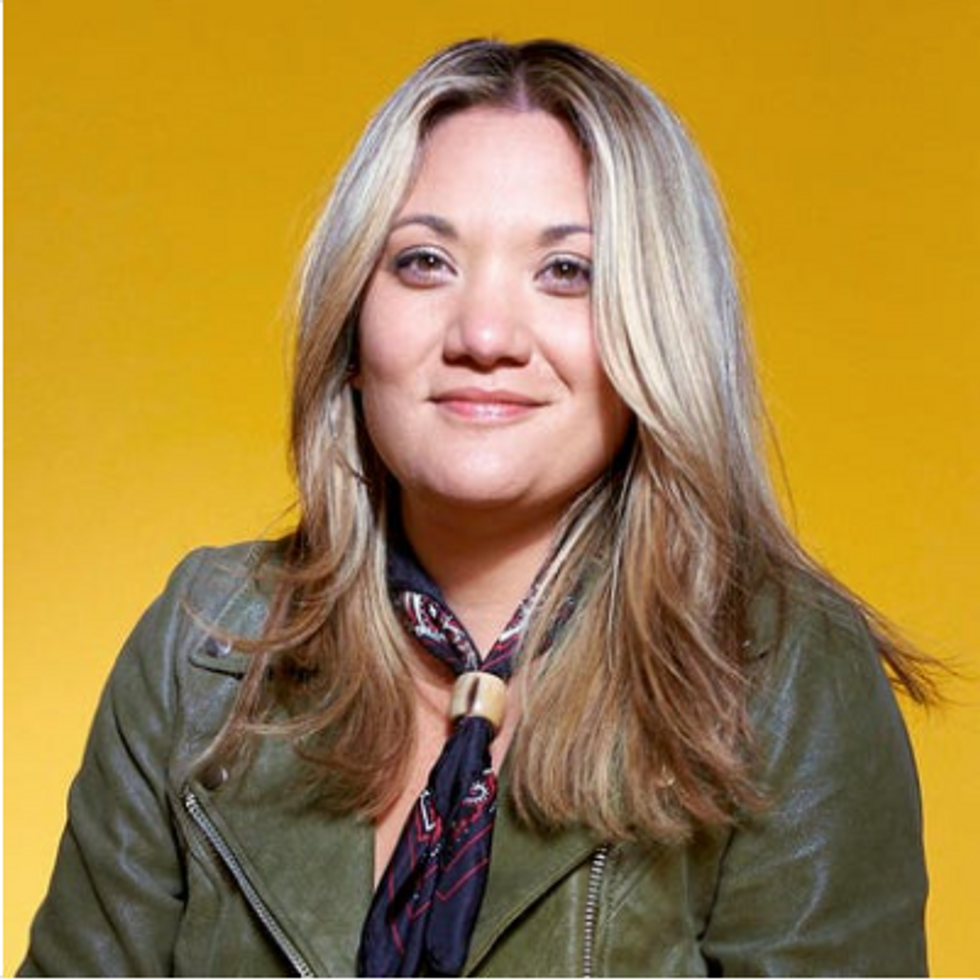 In the pandemic sphere, a trip to the grocery store can be a formidable task, especially while many home cooks are searching for local alternatives in the kitchen. Niiro's company MilkRun gives consumers a marketplace to buy produce, dairy and meats from local farmers and has since expanded to Portland and Seattle on top of Austin.
​Victoria O'Connell | Golightly cofounder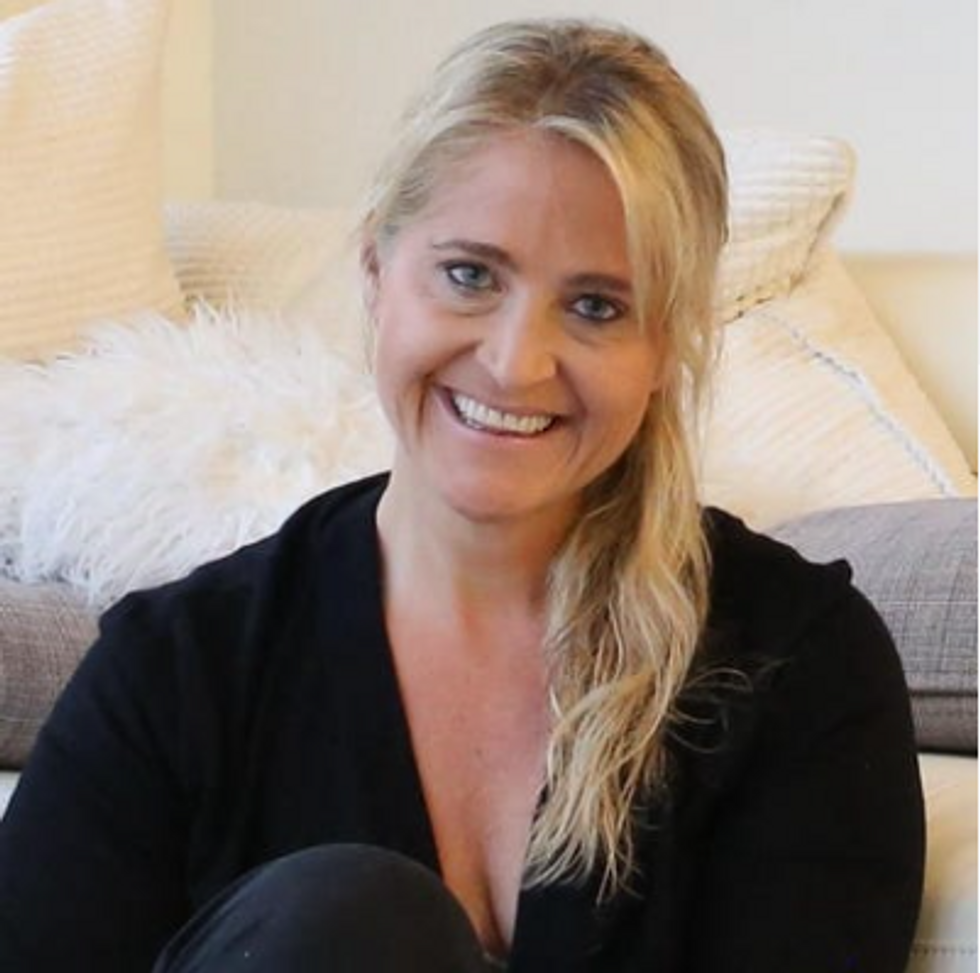 After having her home burglarized by some renters in 2017, O'Connell started Golightly, a members-only home-sharing platform in 2020. Now with more than 7,000 members in 90 countries, Golightly offers an online and offline community for members to connect.

Janice Omadeke | The Mentor Method founder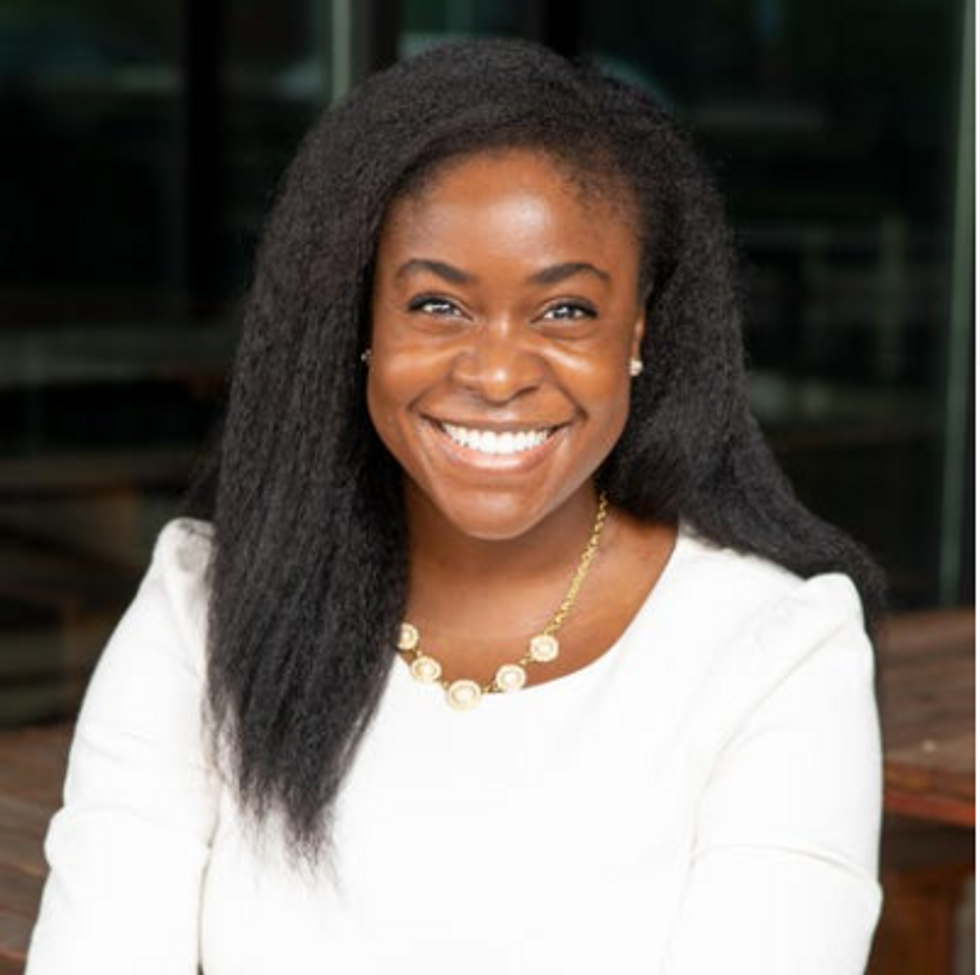 Having already raised over $1.5 million in seed funding, The Mentor Method is a reinvigoration of tired corporate mentorship programs and has clients like Deloitte and Chegg. Omadeke did this by creating a double-blind algorithm that matches mentors and mentees, combating unconscious bias and helping increase workplace retention.
​Jen Pinkston | La Paloma founder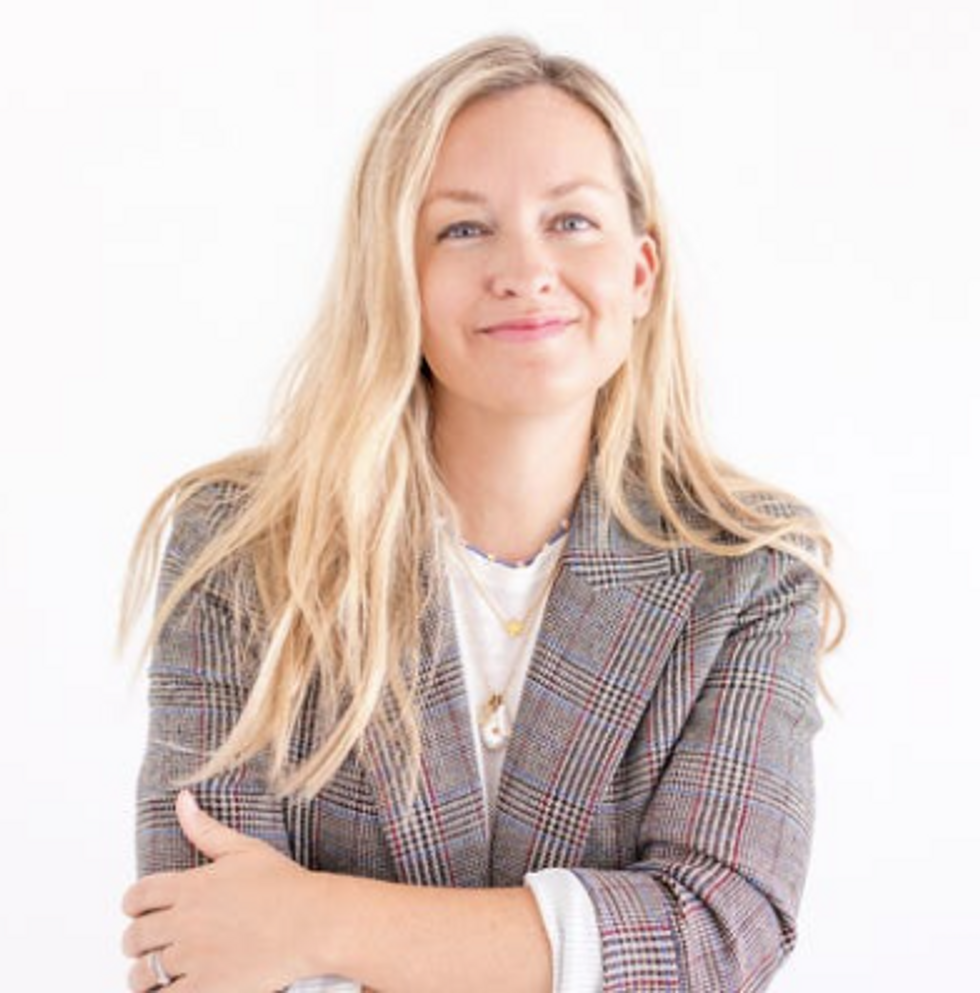 Pinkston wants kids to be just as cozy at nighttime as their parents, so she created La Paloma, a children's and women's loungewear with garments made from 100% cotton. Now, La Paloma has more than 700 customers including Molly Sims and Meena Harris.

​Alexandria Porter | Mod Tech Labs founder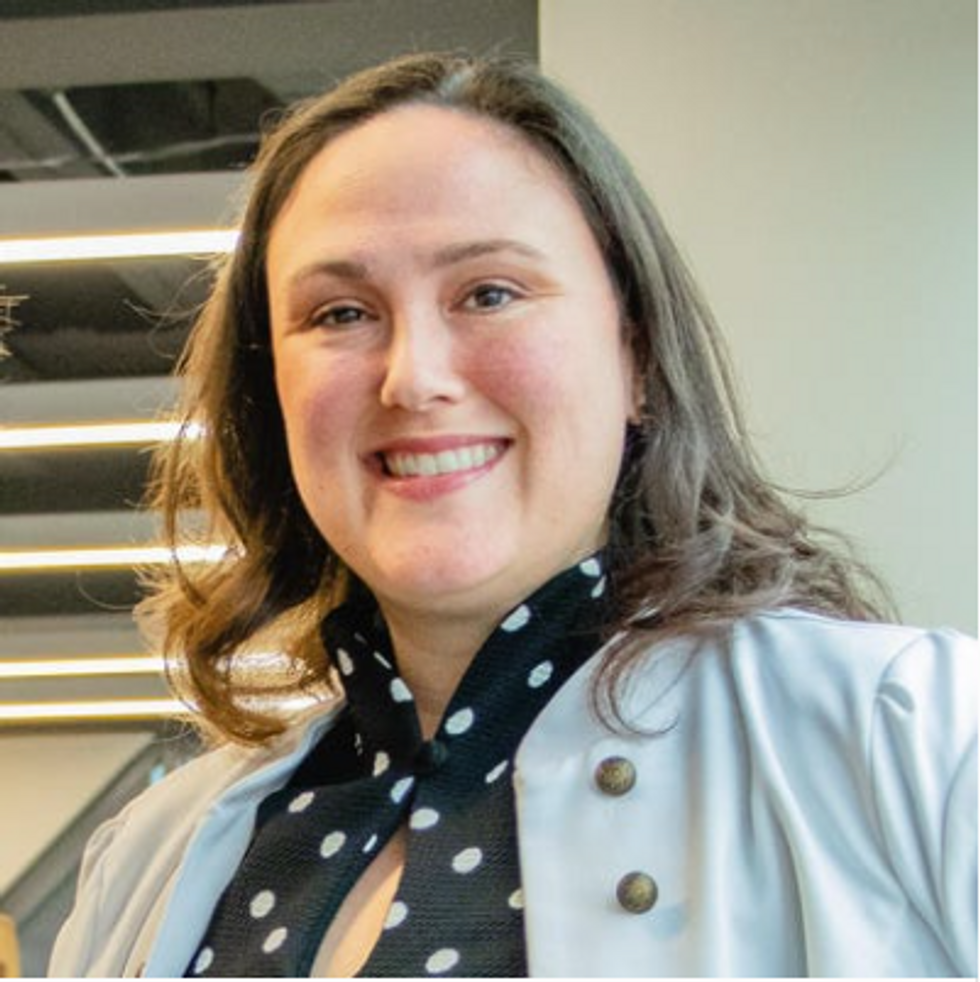 After spending 15 years in the entertainment sphere, Porter created Mod Tech Labs in 2020 to fill a need for realistic content. The business uses machine learning to speed up digital content detailing.

​Scotty Reiss | A Girls Guide To Cars founder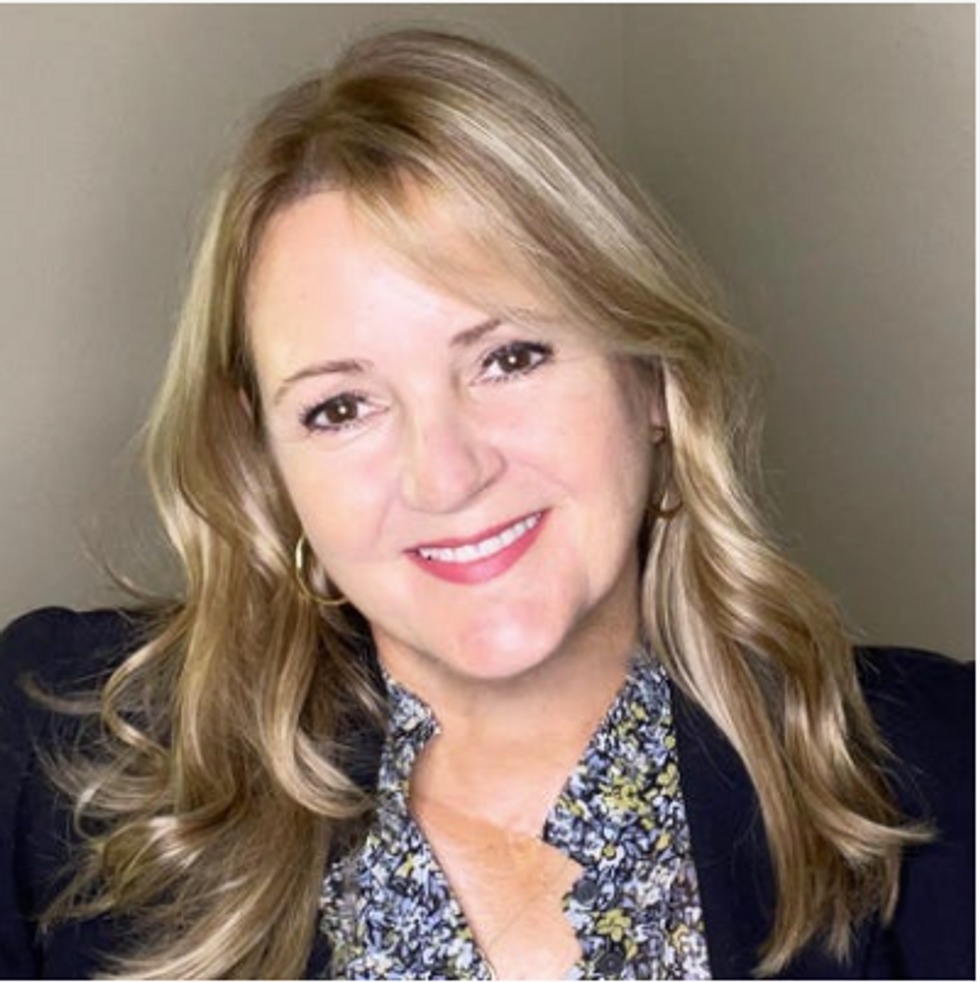 Giving women more agency in the auto industry, Reiss founded A Girls Guide to Cars in 2013 and has since gained a digital audience of more than 2 million. Reiss works with brands like Volkswagen, Lexus, Toyota and Cooper Tire while giving car tips on her blog.

Yash Sabharwal | CherryCircle Software cofounder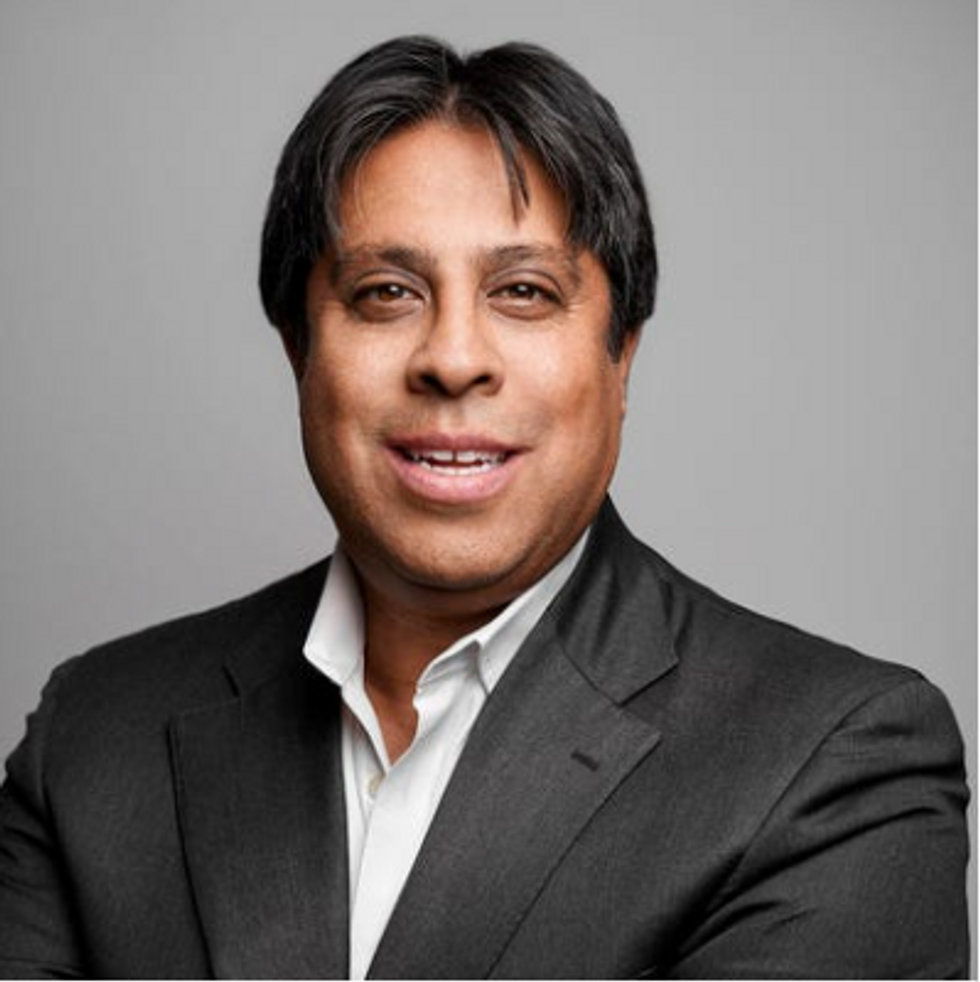 Working as COO at Xeris Pharmaceuticals, Sabharwal discovered that data management issues delayed product manufacturing and medical availability. Sabharwal cofounded CherryCircle with partner Ryan Shillington to help bridge the gap, accelerate treatments and provide products to patients at cheaper price points. CherryCircle has since raised $4.6 million in funding.
​Krista Sampson | Argument-Driven Inquiry founder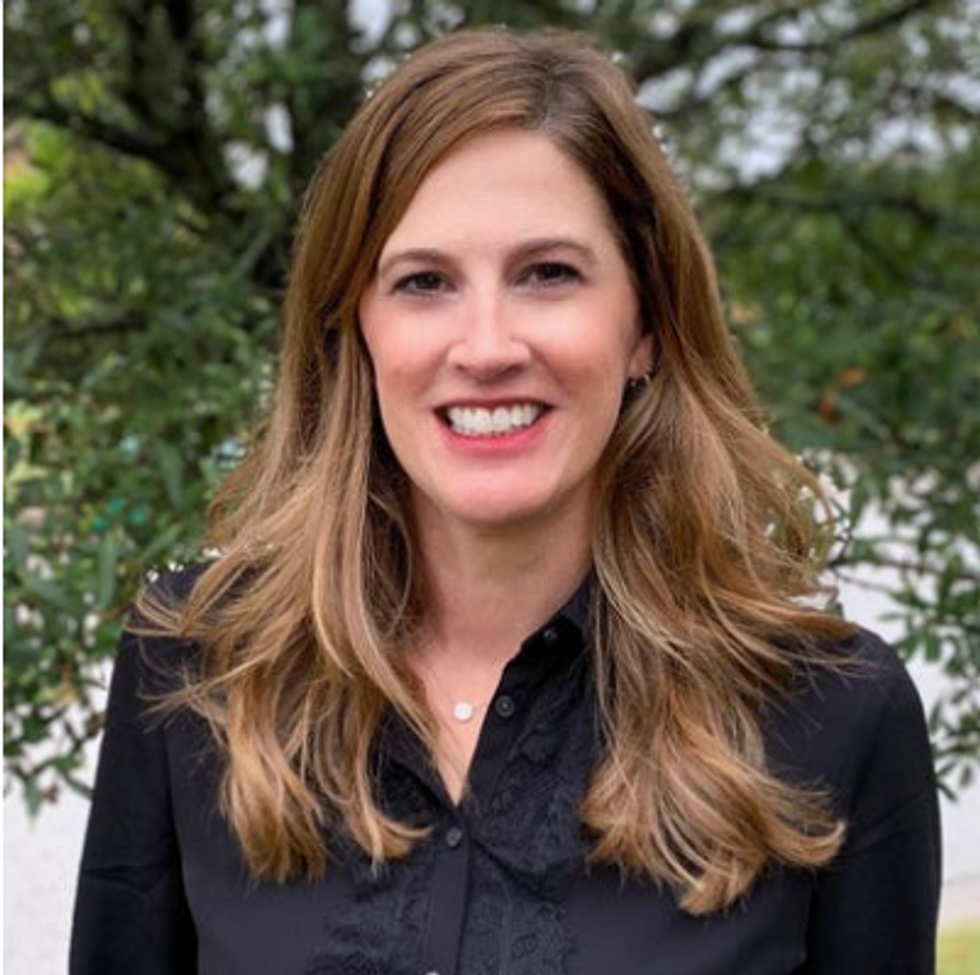 Giving teachers tools to create the classroom resources they need, Sampson founded the company in 2015 for educators teaching grades 3-12. Argument-Driven Inquiry provides instructional materials for science, engineering and math teachers through a browser-based application

​Benjamin Smith | Disco founder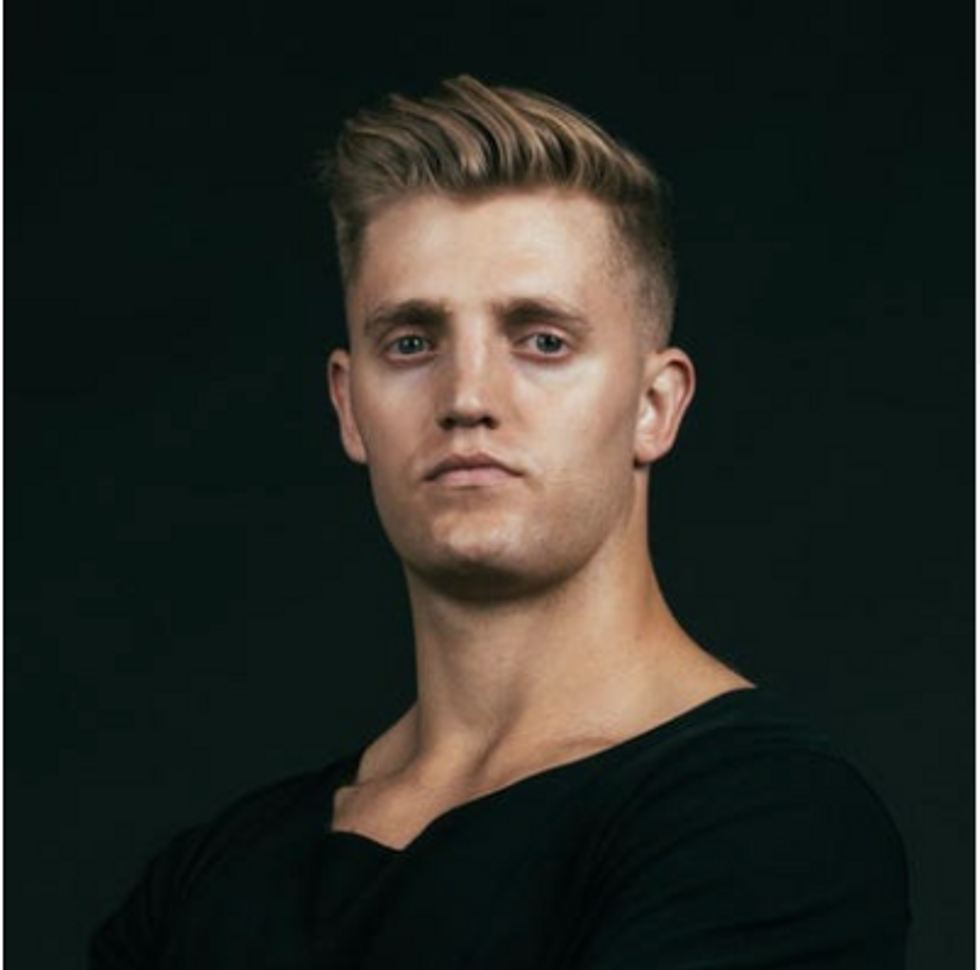 After a lifelong skincare struggle, Smith started premium care line Disco to give men comfort and confidence in buying skin products. His face cleanser, eye cream, face masks and more are sold at Nordstrom with gender-neutral packaging. The company has raised over $5 million in funding and around $10 million in revenue.
​Mark Stern | Custom Box Agency founder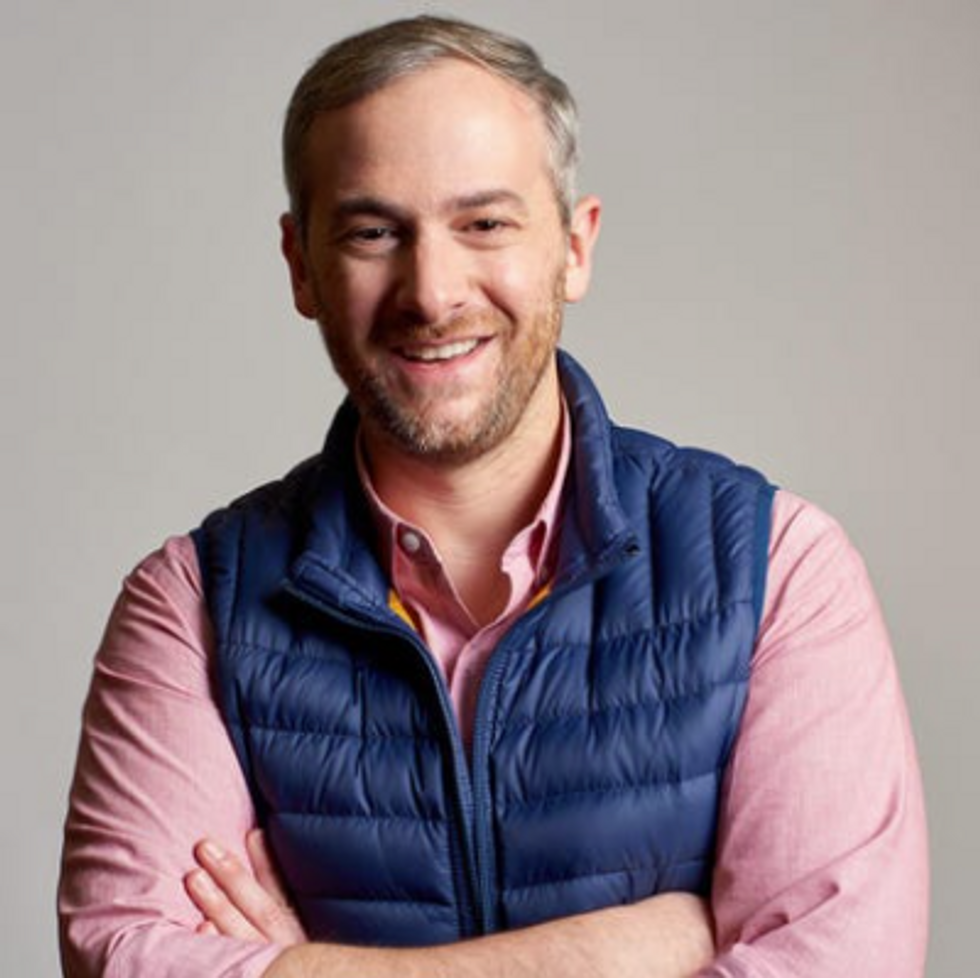 When Stern launched a virtual events company in 2018, he didn't expect the custom boxes to morph into his main offering just two years later. When the pandemic hit, Stern began to offer more than 100 types of packages to help onboard employees, foster business growth and build business relationships. Custom Box Agency made $450,000 in revenue in 2020.

​John Paul Udenenwu | JP's Pancake founder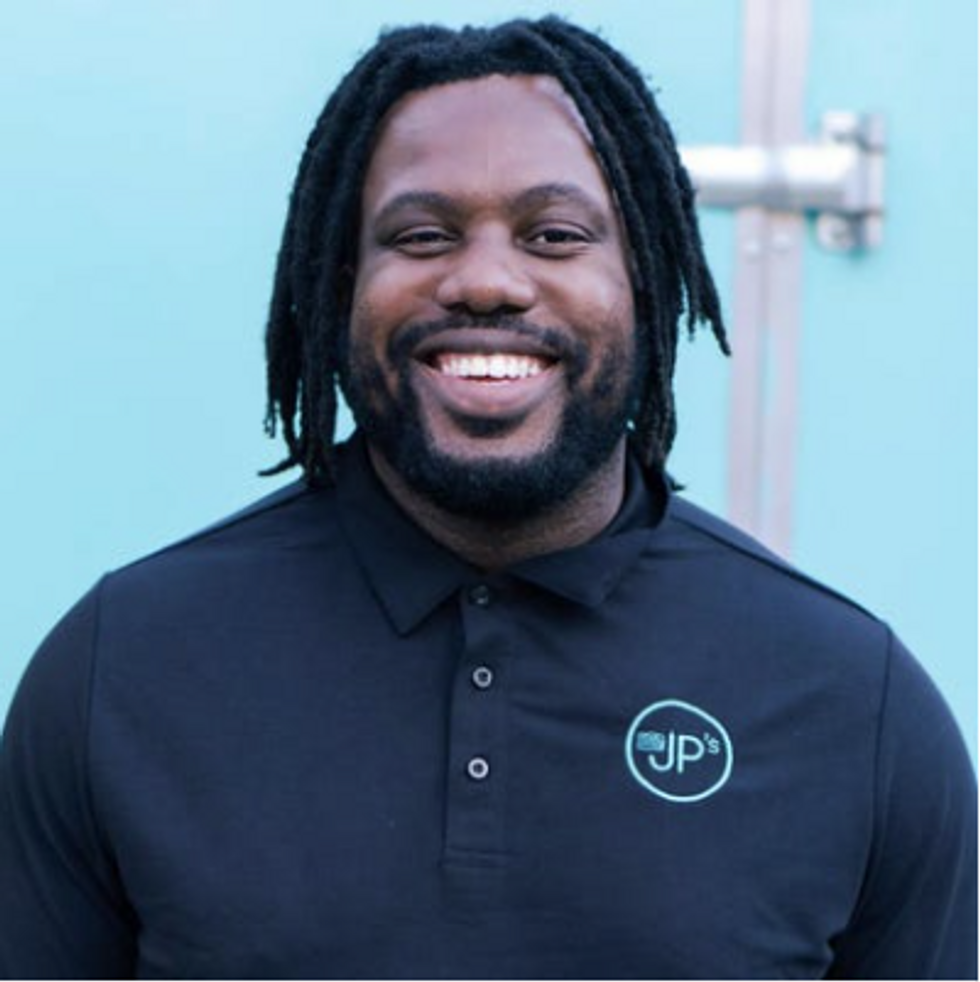 A former college basketball player, Udenenwu began experimenting with pancakes for his coworkers while working at a Mexican restaurant. The experience led him to start the first deluxe pancake food truck in 2019, offering toppings like pecans, raspberries, bacon and cookie butter. Since, JP's Pancake has served more than 20,000 customers.

​Lauren Washington | Fundr cofounder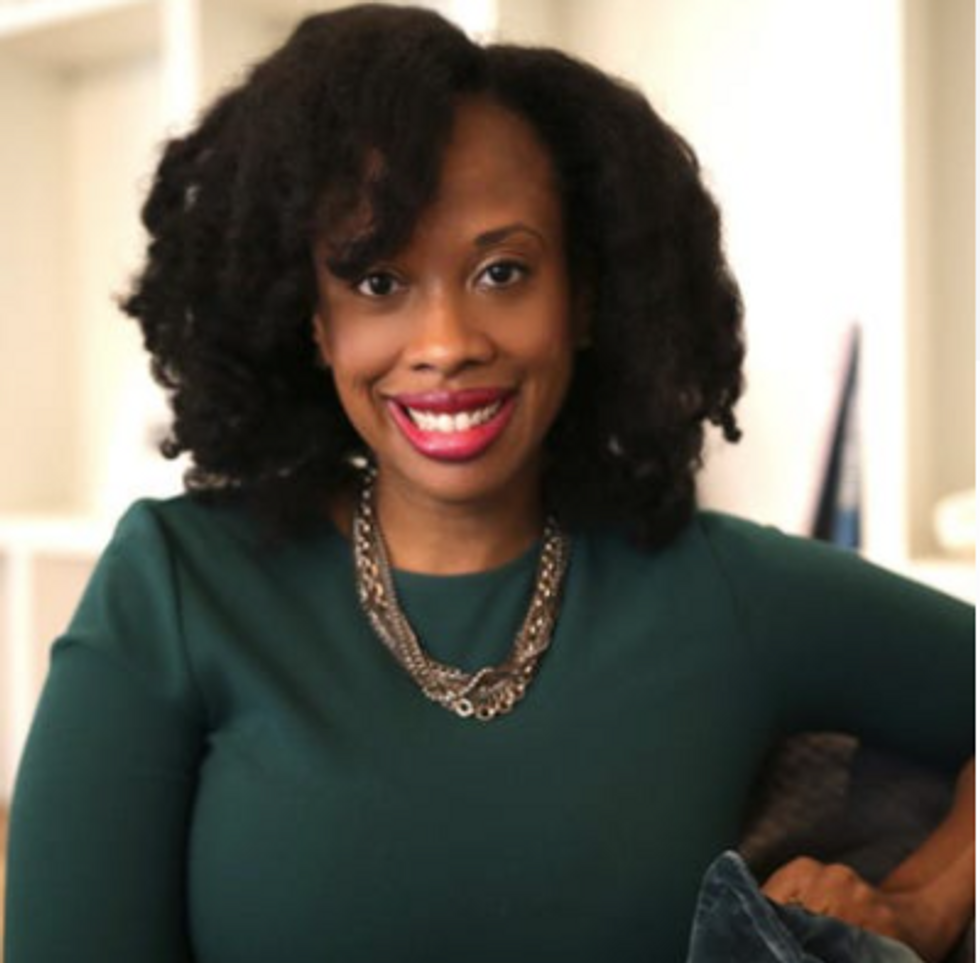 With a mission for bringing equal opportunity to the world of investing, four-time entrepreneur Lauren Washington created Fundr in 2020. Fundr is an online marketplace that automates seed investing by creating portfolios of AI-vetted startups for angel investors and institutional VCs—the company tested the algorithm at the Black Women Talk Tech pitch competition and correctly predicted the winner.

The aquarium, located in a strip mall off highway US-183, is an exotic indoor petting zoo that has encouraged visitors to touch nearly all of its animals since it opened in 2013. It was designed and built by Ammon Covino, who was sentenced to a year and a day in prison for illegally shipping protected animals to another aquarium in Florida a week before the Austin grand opening. He was arrested again on a federal warrant in Austin in 2015 and again in 2016.
The aquarium claims to have welcomed almost half a million guests in 2021, and thousands of locals have expressed concern via social media over the business's practices in the last decade.
During a USDA routine check in March, Austin Aquarium was cited for not providing adequate care when two otters were in need of veterinary care. Additionally, PETA announced it had filed requests with local, state and federal authorities to investigate allegations of violating animal protection, worker safety, wildlife laws and to revoke the aquarium's federal license to exhibit regulated animals on Thursday after sending an undercover employee to work in the facility for four months this year.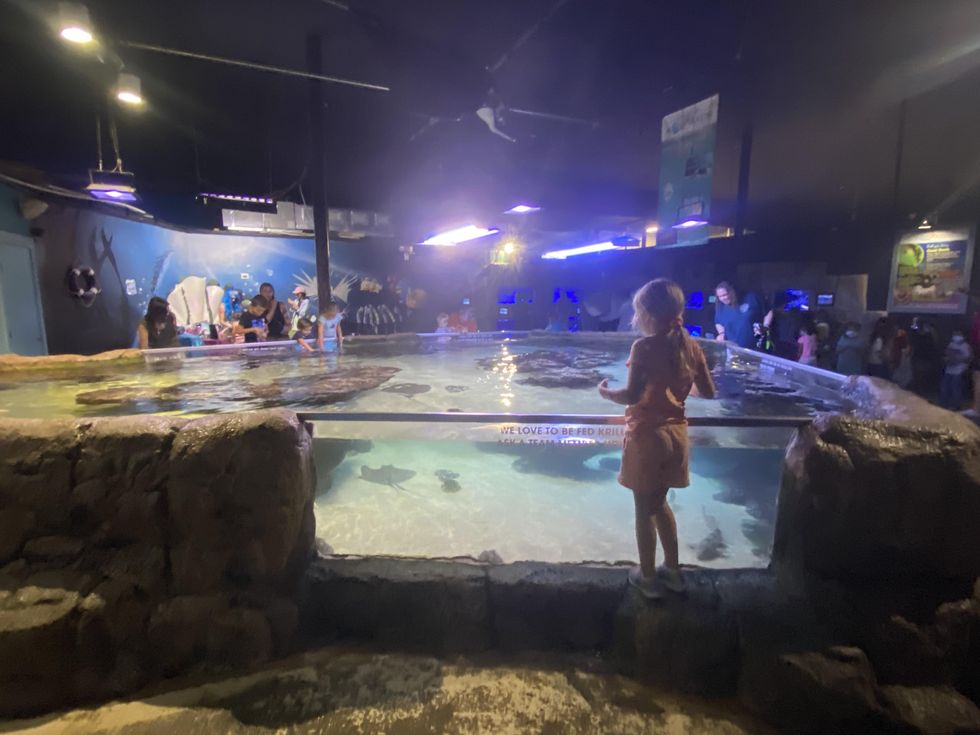 Guests were encouraged to stick their hands in the sting ray and shark tank. (Laura Figi/Austonia)
Austonia reached out to Austin Aquarium for comment on PETA's claims multiple times but didn't hear back. We visited the aquarium on Friday afternoon to investigate some of PETA's claims for ourselves.
Inside the facility
As a single person with no children in tow, I was definitely the odd one out as Austin Aquarium was almost exclusively families with small kids.
Immediately to the right of the entrance is the ring-tailed lemur encounter enclosure, where visitors are encouraged to enter with an attendant to pet the animals. Forest the lemur is in an isolated cage where he paces with a limp from one of his back legs.
An Austin Aquarium employee, who told Austonia she had been working there for three months, said Forest was "born that way." PETA alleges he was injured and never received treatment at the San Antonio Aquarium, which is run by the same owners.
Another employee seemed visibly hesitant to answer the question of where the animals came from, simply saying, "A lot of them are donated." When asked where they were donated from, the employee said, "They're just donations, a lot of them, a lot of people aren't able to take care of them."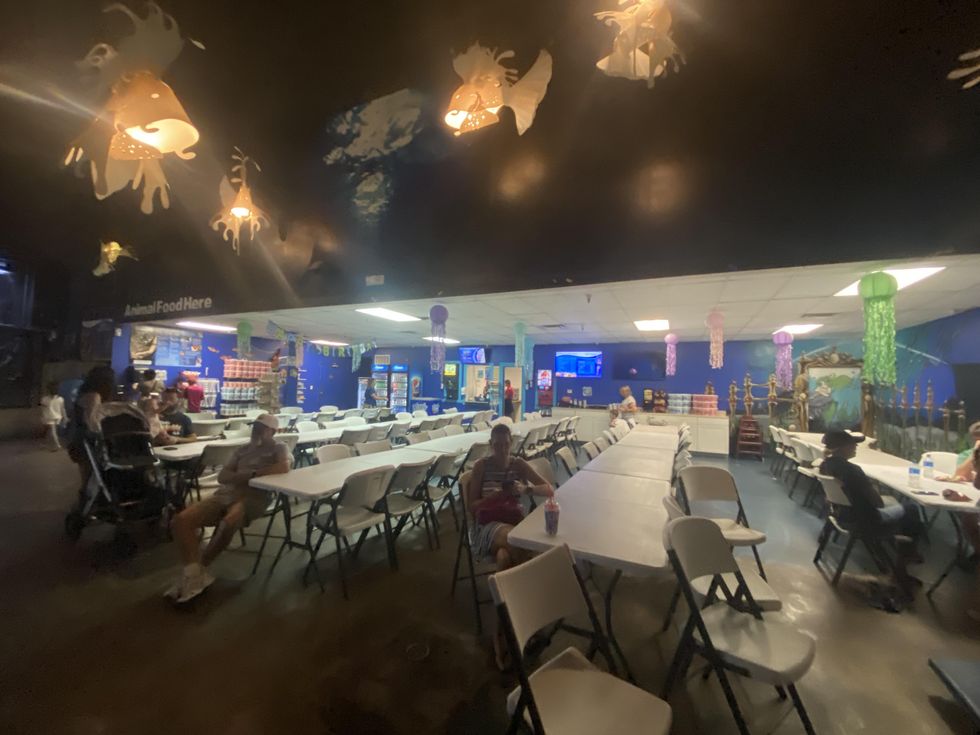 The otters are in an enclosure at the back of the aquarium, which opens up to a large cafeteria, ahead of dozens of exhibits asking visitors to "Please touch" the animals, many without attendants present. An employee said the otters, Scooter and Sadie, were 15 months old.
The aquarium also invites visitors to touch and feed its cold water fish, tropical fish, stingrays, a parakeet aviary, caiman lizards, iguanas, sloths, tortoises and parrots. There are also kangaroos and a capybara on display.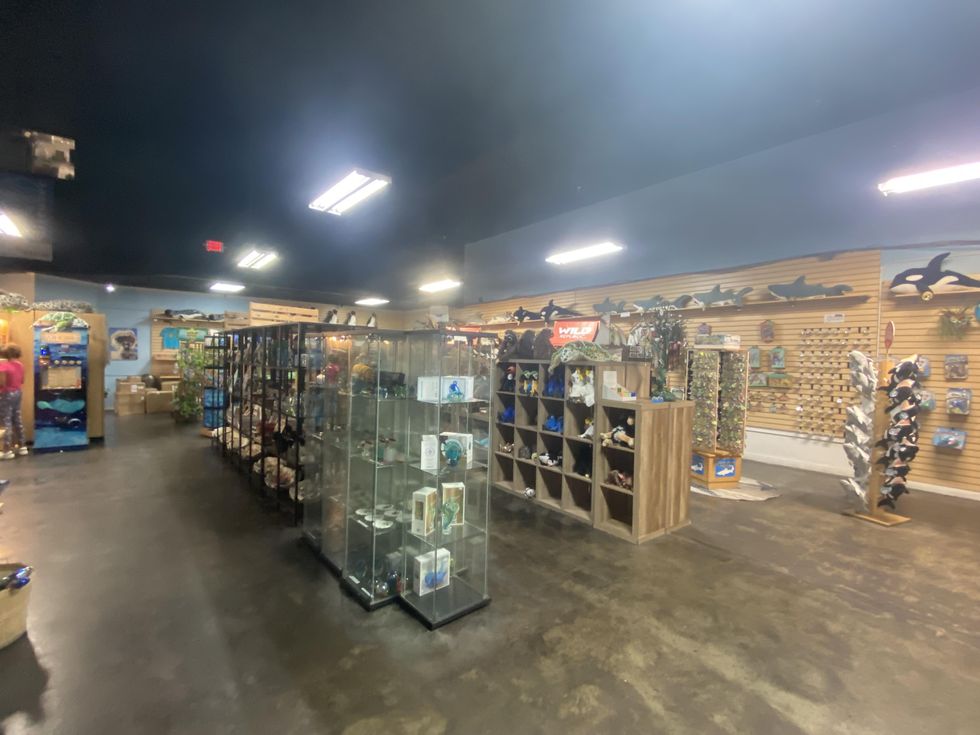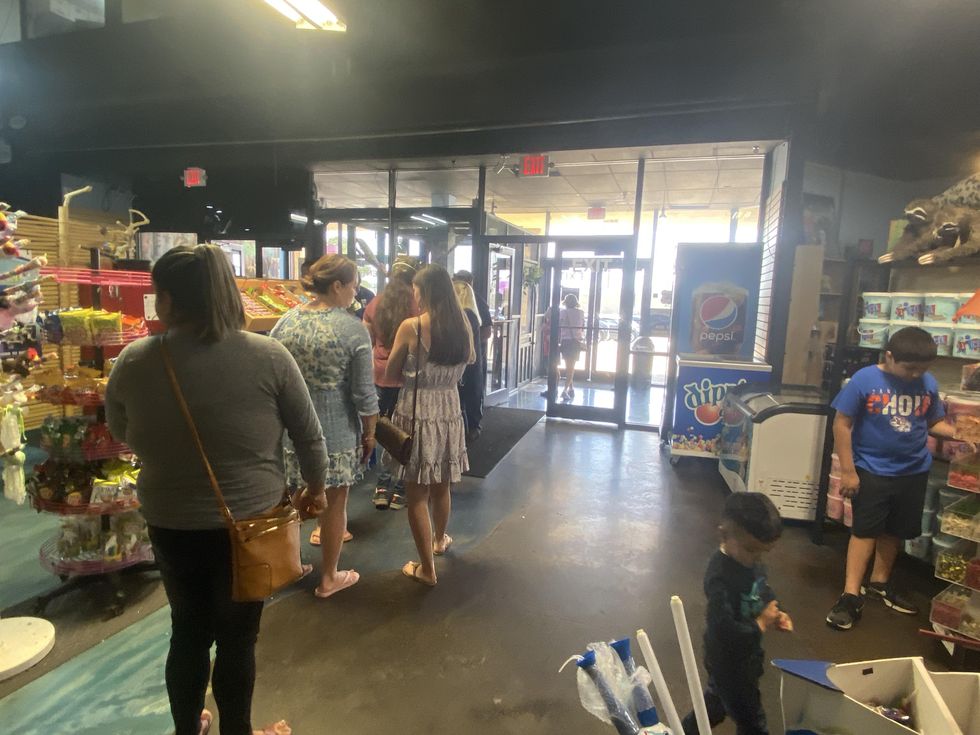 The attraction ends at the large gift shop, which is filled with all the trinkets you'd expect and oil diffusers all around to mask the smell.
The allegations
During an April interview with PETA Associate Director of Captive Animal Law Enforcement Michelle Sinnott, she told Austonia she's been following owner Ammon Covino since he pled guilty to wildlife trafficking in 2013.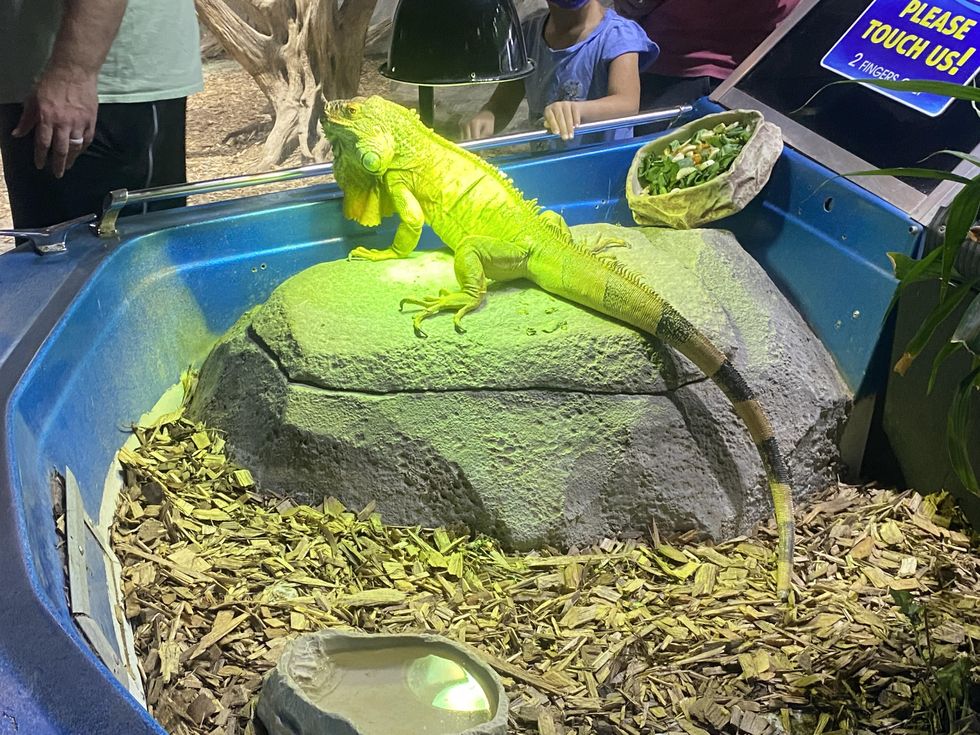 No one supervised this iguana, who was open-air.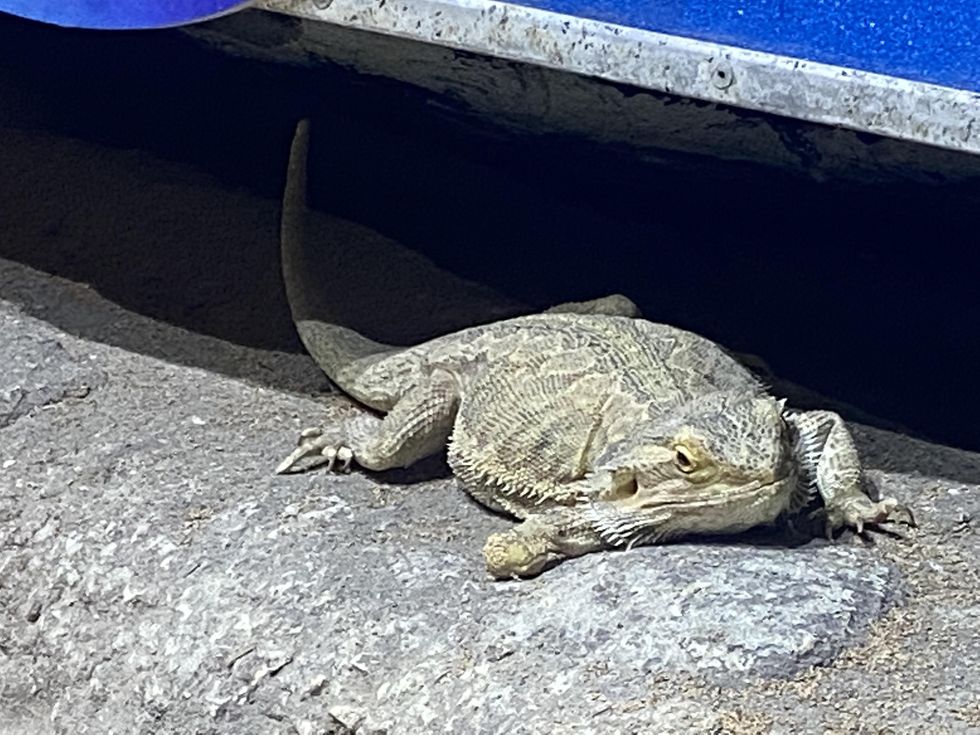 This lizard seemed to be missing a hand.
Austin Aquarium is one of several aquariums in a nationwide chain led by Ammon and his brother, Vince Covino.
Sinnott has also been following the cases of otters Scooter and Sadie, which the USDA said were showing signs of "severe" distress from too many encounters with the public, and Forest the lemur, who PETA said sustained a leg injury at the San Antonio Aquarium that went untreated.
PETA said its investigator learned 11 staffers had been bitten by animals, 12 visitors had been bitten by lemurs or kinkajous in a two-month period and saw many animals die while working in the facility.
"Knowing that that's what the federal investigators walked in and observed at this facility is critical information for the public," Sinnott said. "PETA is urging everyone to steer clear of the Austin Aquarium. The price of your ticket is what's allowing these facilities to stay in operation."
Public perception
Reddit threads over the years have revealed concerns customers of the aquarium, citing different instances they saw for themselves where animals seemed unhappy.
Twenty-year-old visitor Fiona, who asked Austonia to keep her last name private, said she visited with her young cousin last year, spending $60 dollars on tickets and tokens to feed animals while she was there.

Fiona said she hasn't been back since because she felt animals were in too small of enclosures, were unmonitored by attendants, fish tanks were dirty and the location smelled "sewage-y."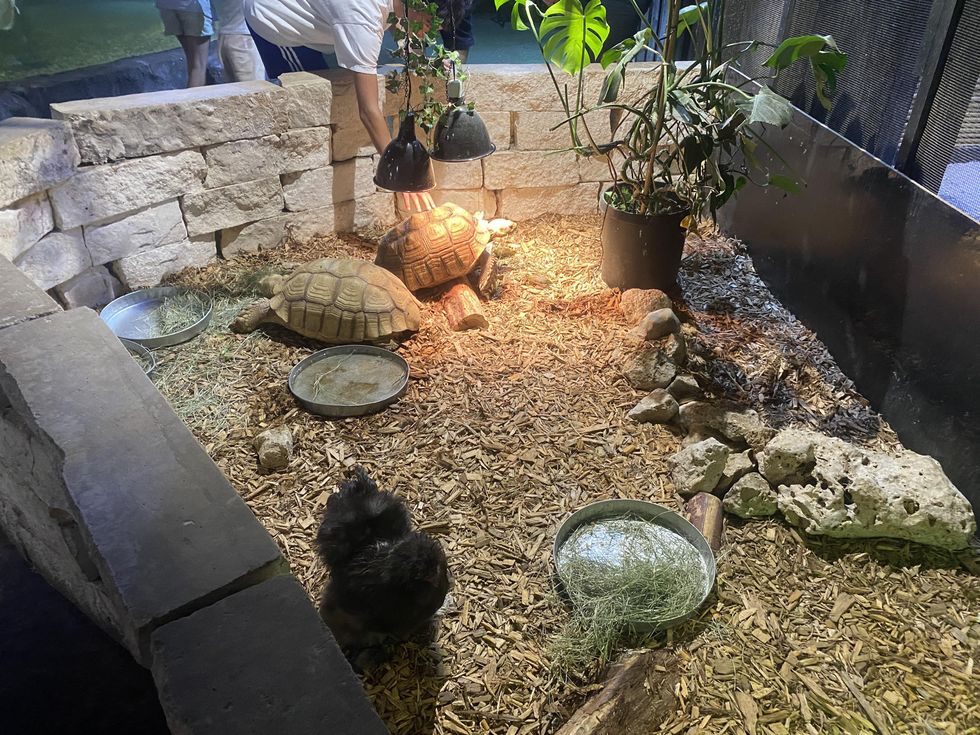 (Laura Figi/Austonia)
"A lot of the areas were touch and pet sections and some of the animals should not be there—like the tortoises in a very tiny, open living space—and I was just like, the animals are obviously overly stimulated," Fiona said.
Fiona is passionate about wildlife, studying natural resource management in college for a while, and said she encourages people who are upset at the animals' treatment to contact the Association of Zoos & Aquariums.
"I wish I knew what I was getting myself into," Fiona said. "I feel like a lot of adults don't really have the guts to actually explain to kids this is not an okay situation and animals are not happy here."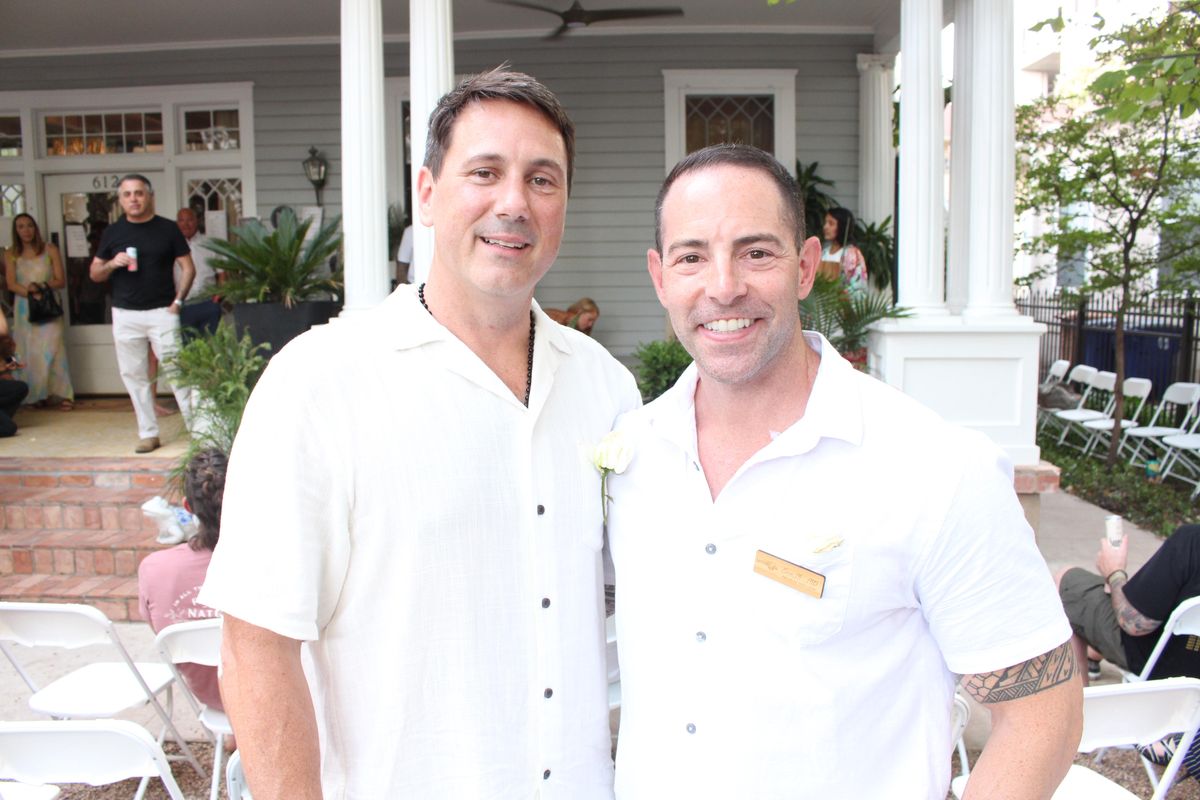 A new clinic focused on guiding individuals through ceremonial psychedelic treatments has come to Austin.
WITHIN Founder David Naylor, hosted a grand opening Friday for the recently opened center, which treats those in recovery from drug and alcohol addiction as well as those with depression, anxiety, traumas, PTSD, chronic pain and those navigating life transitions.
"We know psychedelic therapy works for all kinds of ailments, and thanks to John Hopkins University and other research centers and also the veterans, they've been on the front lines once again to push these laws through Congress, showing the results and efficacy," Naylor said.
The grand opening involved a series of talks from psychedelic industry leaders including Greg Fonzo, co-director of the Center for Psychedelic Research & Therapy at the University of Texas at Austin.
WITHIN says it offers a warm approach with a clinic that provides guided sessions for ketamine, which their website describes as a "dissociative anesthetic," hypothesized to interrupt ruminative thinking and emotional suppression by inducing the anomalous state of consciousness. There are various methods of administering ketamine, but the center uses what it believes to be the most effective: intramuscular injection. After receiving it from a nurse practitioner guests are encouraged to use eye shades and headphones and practice mindful breathing. It can feel dissociative, the website says, "almost as though you were astral projecting or lucid dreaming."
The center also offers retreat packages where guests can access ketamine treatment sessions, food, workshops, coaching and more. Prices range from a two-week stay with a shared room costing nearly $10,000 to a month-long stay with a private room going for $17,777.
Clients like Luke Carver from the first two months of its opening have given positive feedback.
"Psychedelic therapy released attachments, blocks, and got me out of behaviors I had tried to break my entire life," Carver said.
WITHIN has raised $600,000 to launch the flagship Austin location and is currently raising a $1.5 million seed round with plans to expand to three more states by the end of 2023.