Get connected with our daily update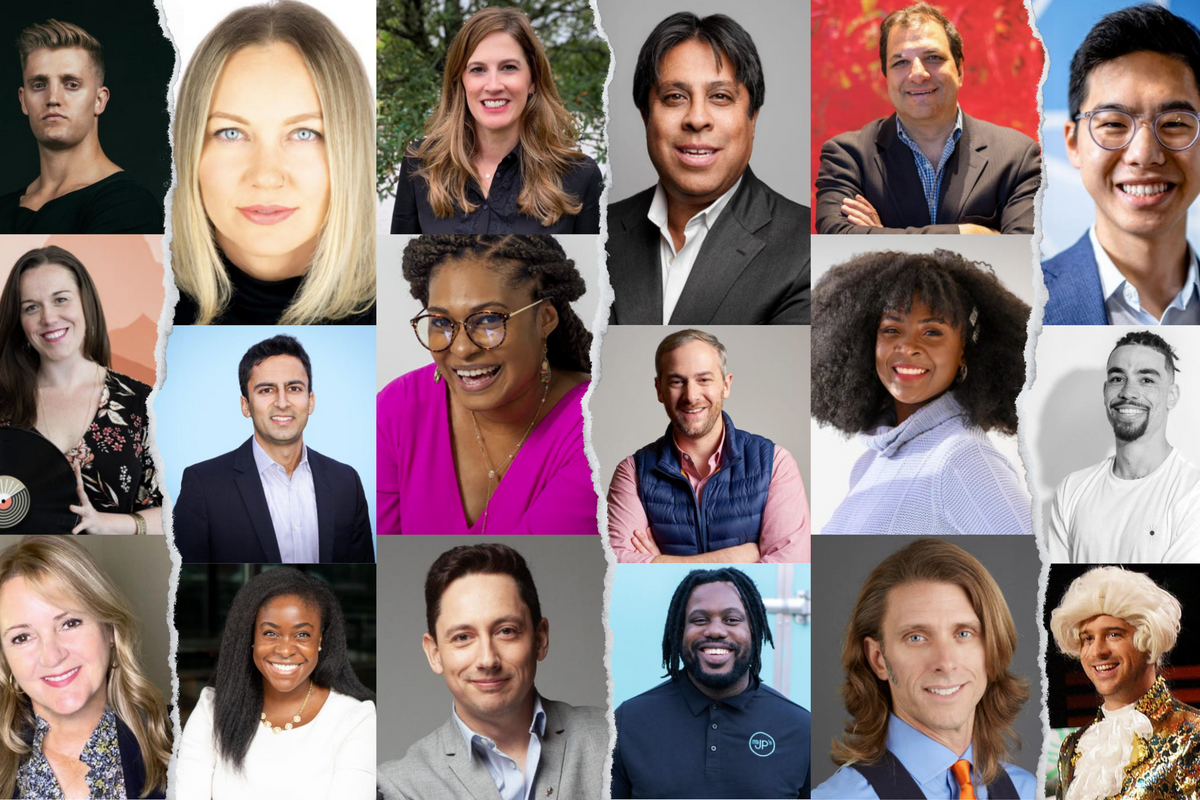 After yet another year of uncertainty for small businesses, local entrepreneurs still prevailed and continued to adapt to the world around them. Of the thousands of small business owners in Austin, 23 were named on Forbes' Next 1000 list
---
The Next 1000 list is a year-round showcase for America's small businesses and sole proprietors with under $10 million in revenue. The list is fueled by nominations to create four seasonal installments of 250 people redefining what business means to them. The list is still accepting nominees for the next installment.
More Austin-based companies were named than any other Texas city, though Dallas comes out on top if you include the full metro area of Fort Worth and Frisco, with 24 businesses.
Meet the entrepreneurs from Austin:
​Antoinette Alexander Adefela | Exp.Design founder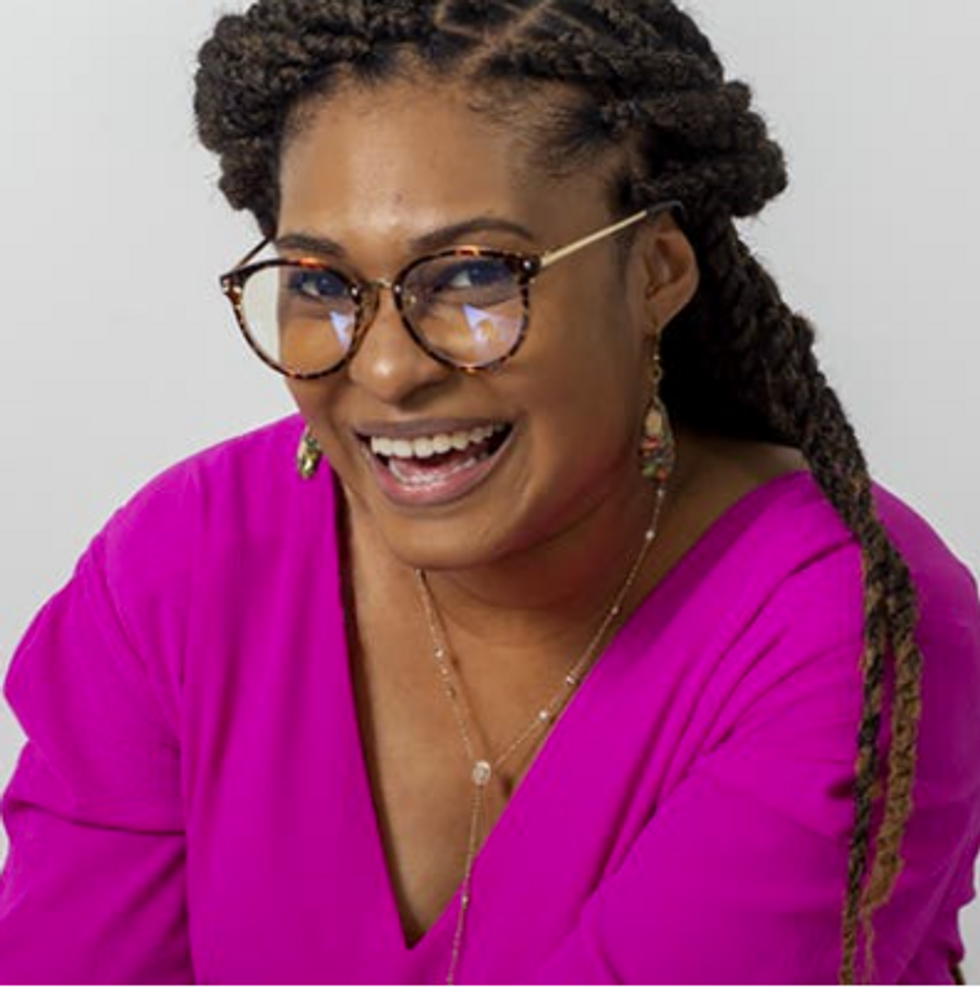 After more than 10 years of consulting, Adefela started architecture and design firm Exp.Design at the onset of the pandemic and quickly scored big with her first client, Apple's Inclusion and Diversity team.

Nitin Agrawal | Cofounder and CEO of Interstride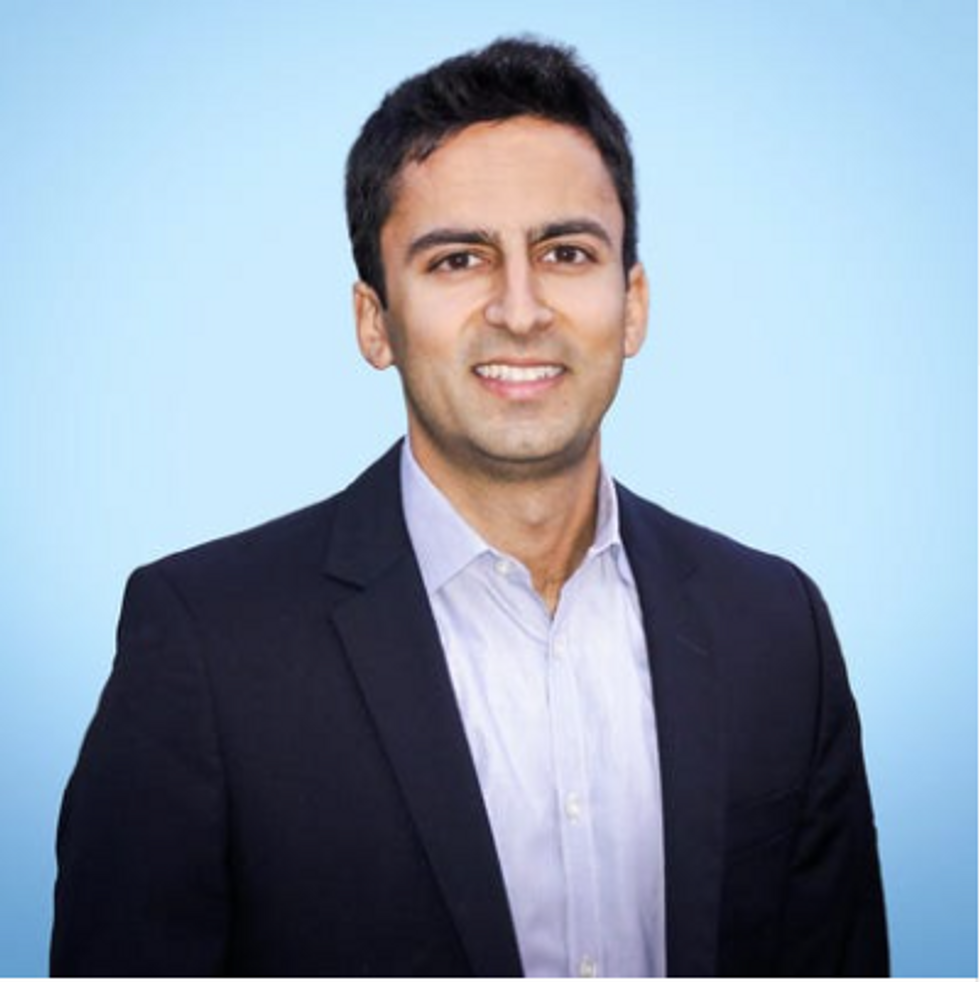 (Forbes)
Interstride was inspired in 2016 by the real-life experiences of Agrawal and cofounder Christian Eder, who moved to the U.S. several years back to pursue higher education. The result: an interactive portal to help close the opportunity gap for international students by putting community, job opportunities and visa guidance all in one place. Now, Interstride is used at more than 150 universities, including Duke University and UT Austin.
Tim Angelillo | Founder and CEO of Source Craft Cocktails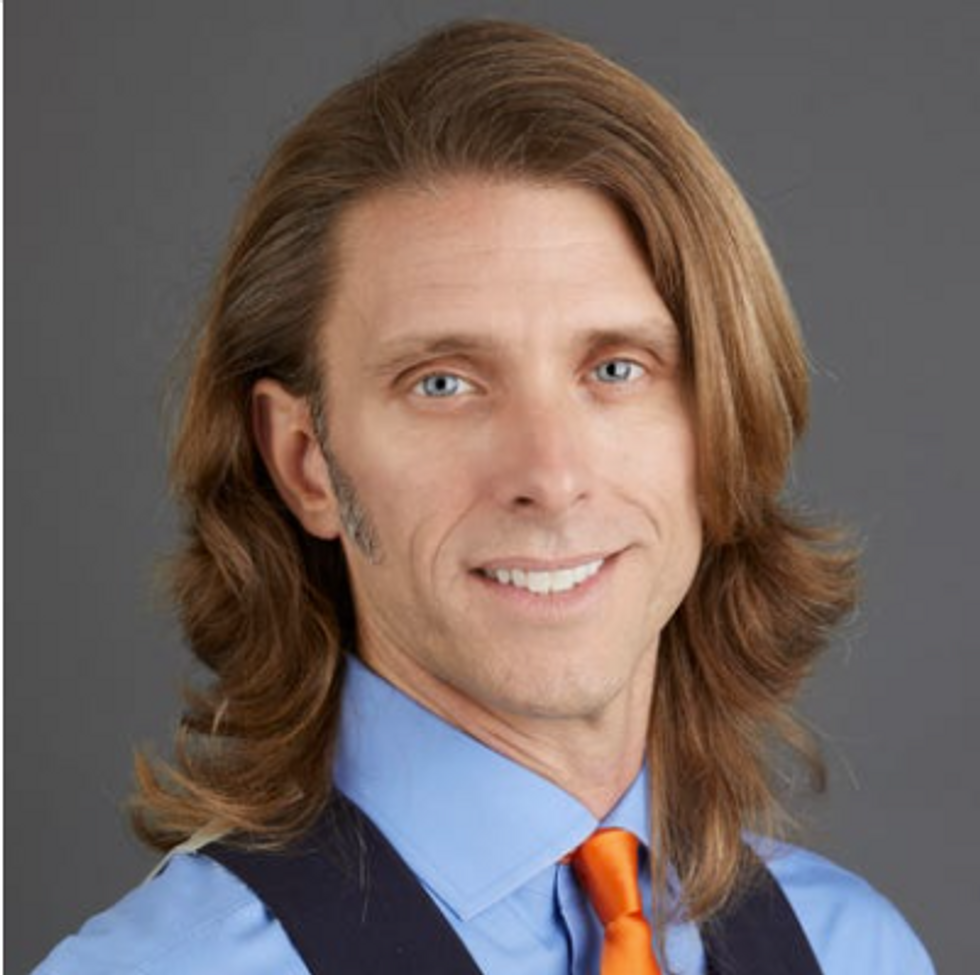 Austin-based company Source Craft Cocktails spurred to life after the COVID-19 pandemic rendered the bar industry inoperable for months with luxe cocktails delivered to your door. Source Craft Cocktails now serves more than 900,000 customers per day in 10 cities and holds virtual happy hours, called "Sourced Socials."
Ruben Arias | Beereaders cofounder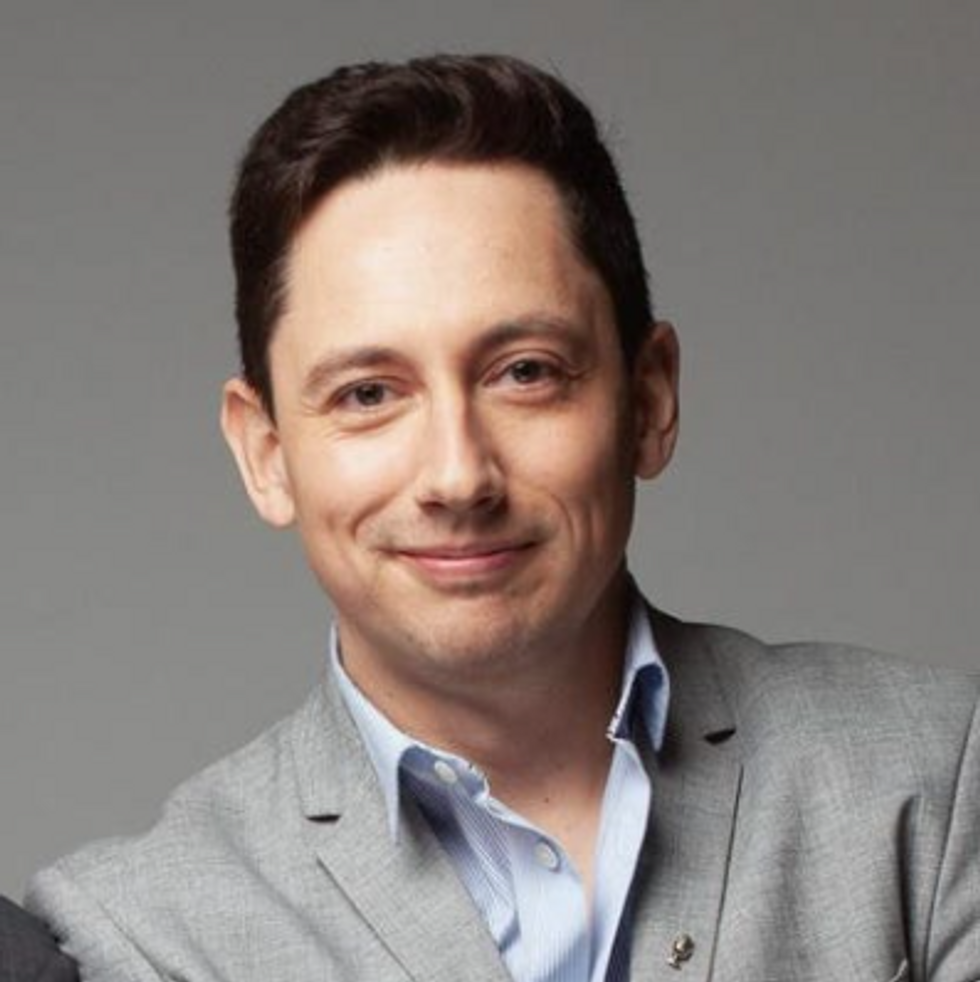 Along with cofounder Luis Gringas, Arias started digital learning platform Beereaders to help close the reading comprehension gap among Spanish-speaking students. The platform has helped 135,000 students improve in their native language and has raised more than $2 million in venture capital funding.
Heather Emerson | Prep to Your Door founder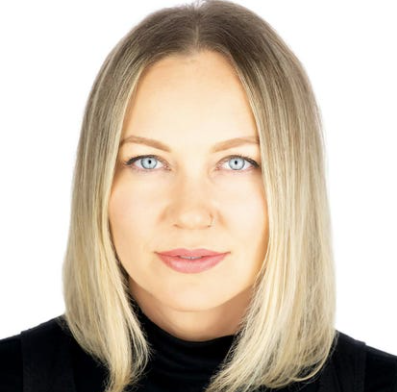 Farm-to-table meal delivery service Prep to Your Door was founded by Emerson after wrapping up a fashion career in New York City and cashing out her 401k savings. Though the service only delivers in Austin and Houston for now, the company has plans to expand nationally by 2024 and has doubled its revenue every year since it began.
Mbiyimoh Ghogomu | Tradeblock cofounder and CEO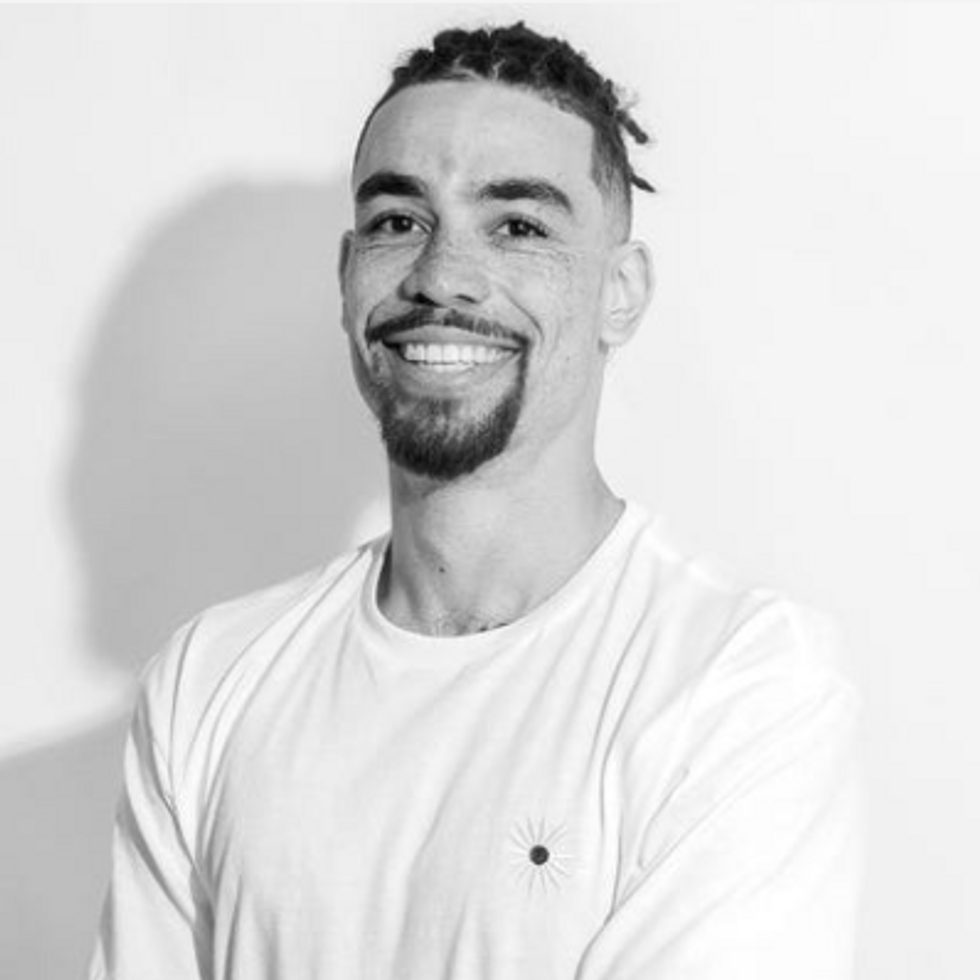 Cofounded by Ghogomu, Tony Malveaux and Darren Smith, Tradeblock offers a social marketplace for sneaker collectors with barter-based transactions. Now with more than 38,000 users and 180,000 pairs of shoes, Tradeblock charges a service fee of up to $60 for sales.
Christopher Jane | Proper Good cofounder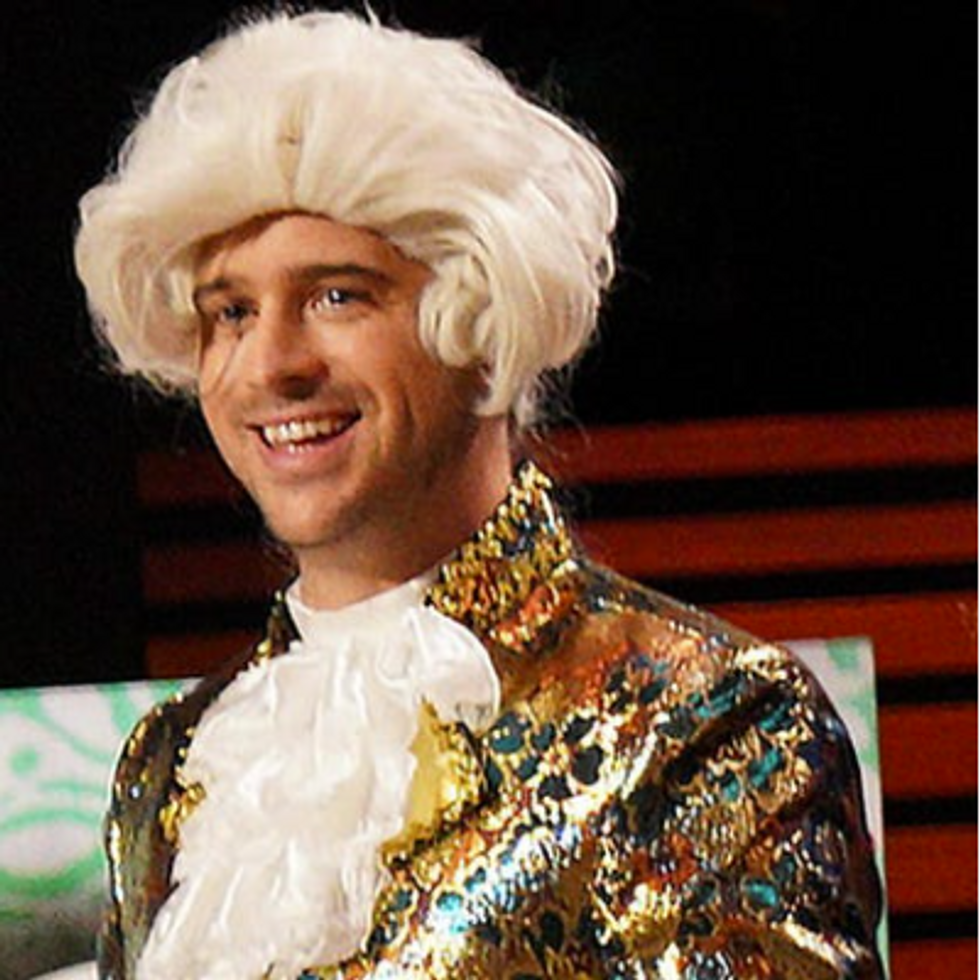 Another clean eating company, Proper Good isn't Jane's first entrepreneurial endeavor. Proper Good started in 2020, eight years after Jane's organic condiment company Montana Mex, and offers pre-made meals for all types of diets through its e-commerce platform.
Caren Kelleher | Gold Rush Vinyl founder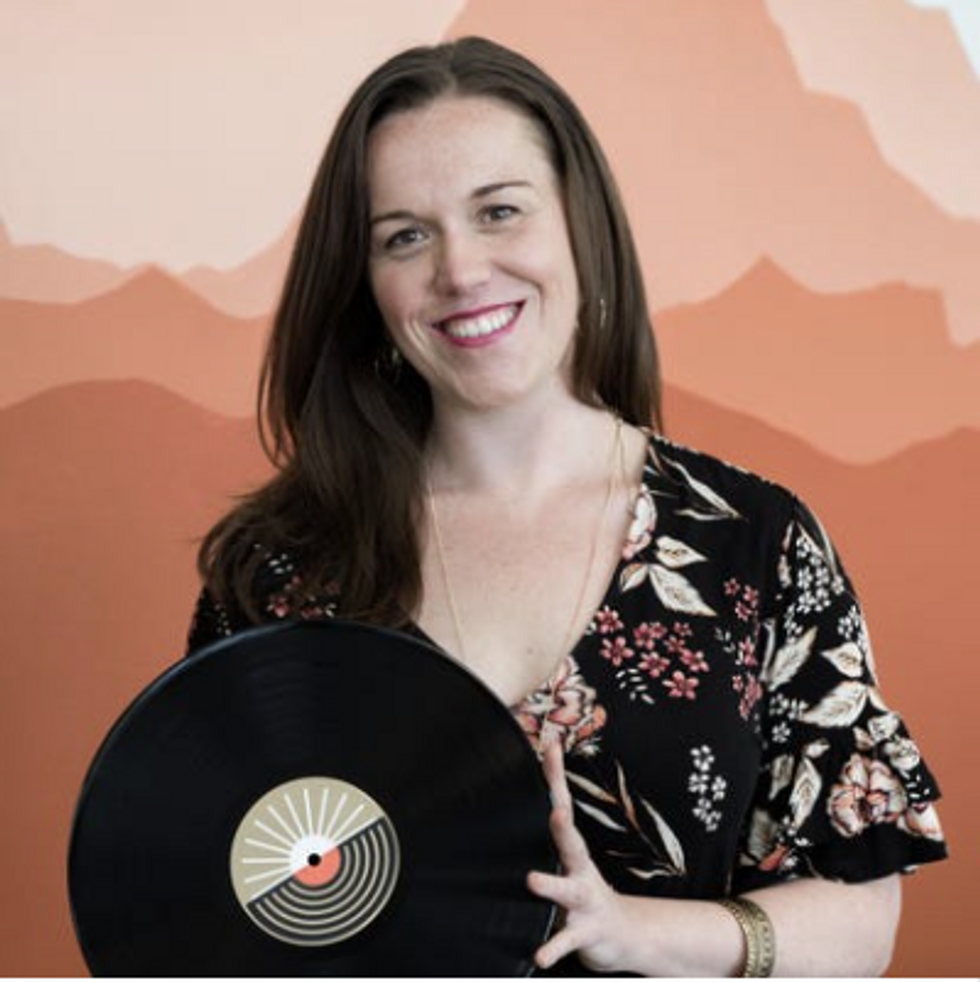 As the former head of Music App Partnerships at Google, Kelleher ordered vinyls to sell as merch for an indie band she managed and received them months too late. The late delivery inspired Kelleher to start Gold Rush Vinyl, making the manufacturing process three times faster than the industry standard with energy-efficient practices.
Ariel Lee | Remane cofounder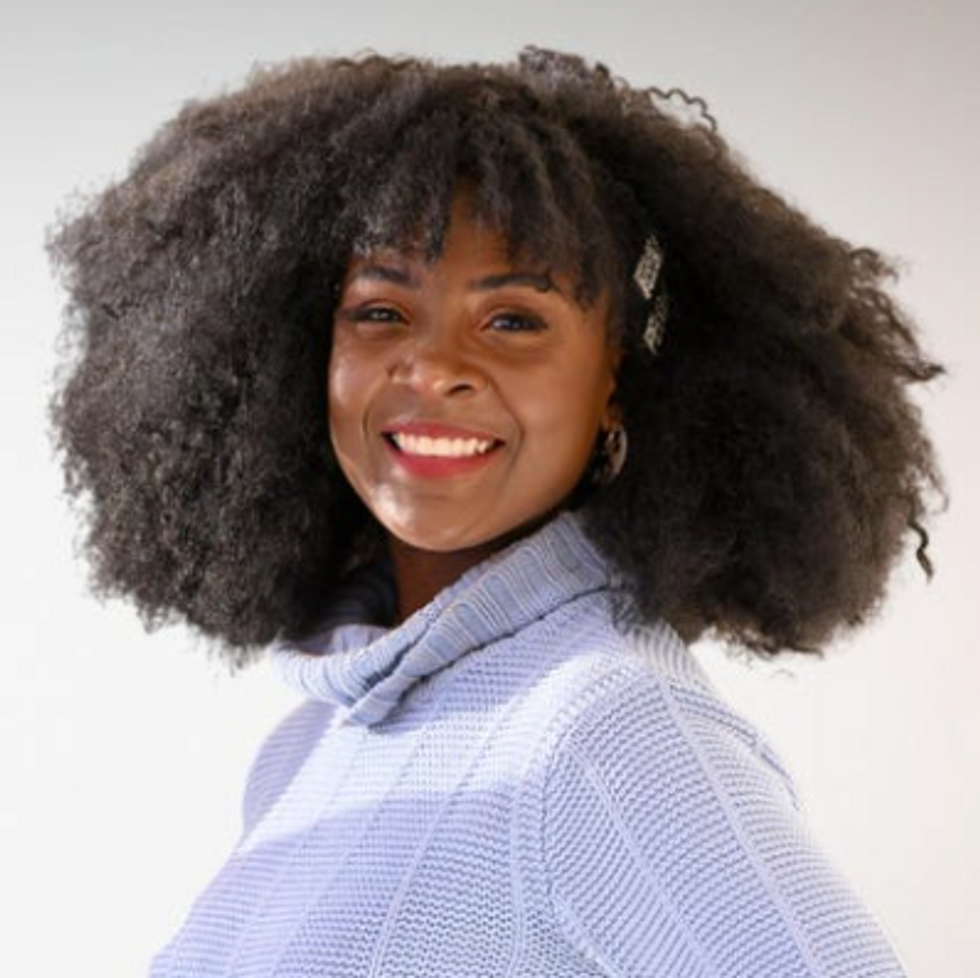 Personalized hair care company Remane is aiming to disrupt the Black hair care industry by offering personalized recommendations driven by machine learning to those with natural hair. Since starting the company in her junior year of college in 2018, Lee has received funding from Target Accelerators and Blackstone x Techstars.
Charles Li | V2 Admissions founder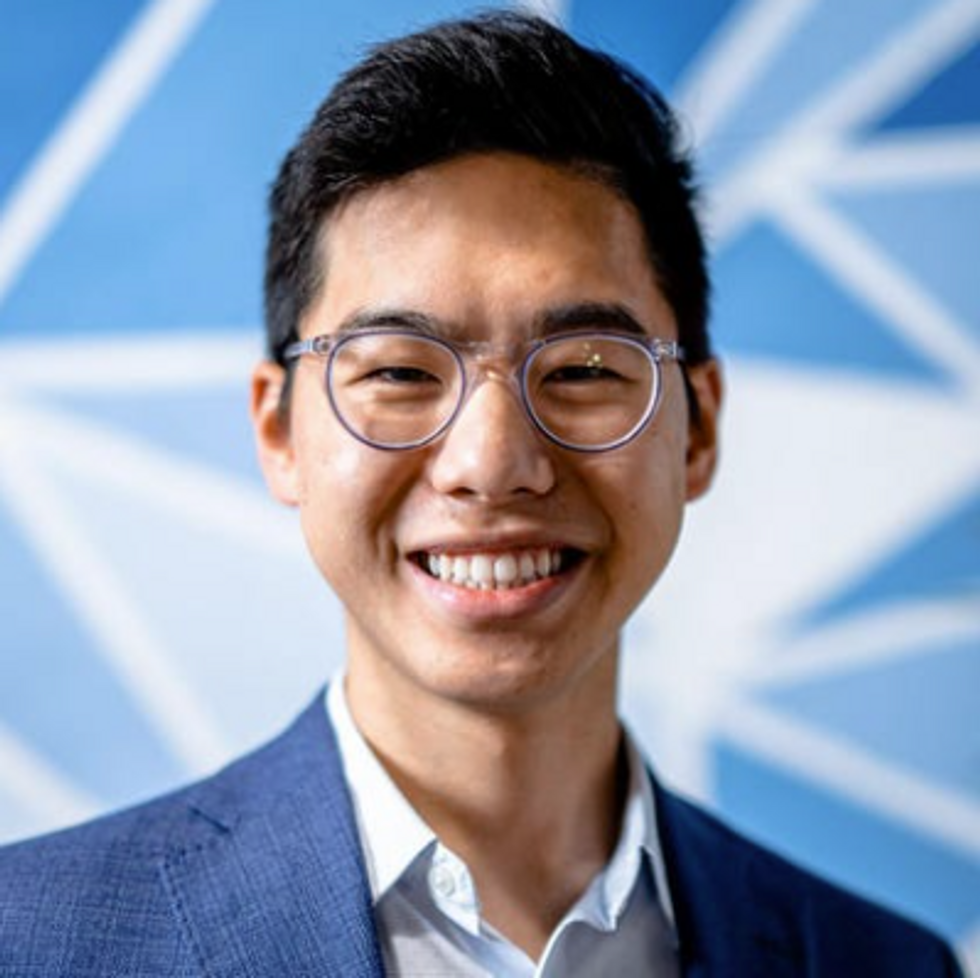 At just 21 years old, Li started V2 admissions to help students achieve top-level university acceptance. With its master class on college applications, 150 clients and a three-step approach, V2 Admissions boasts that more than 95% of enrolled students attended one of their top three university choices.
​Daniel Marcos | Growth Institute founder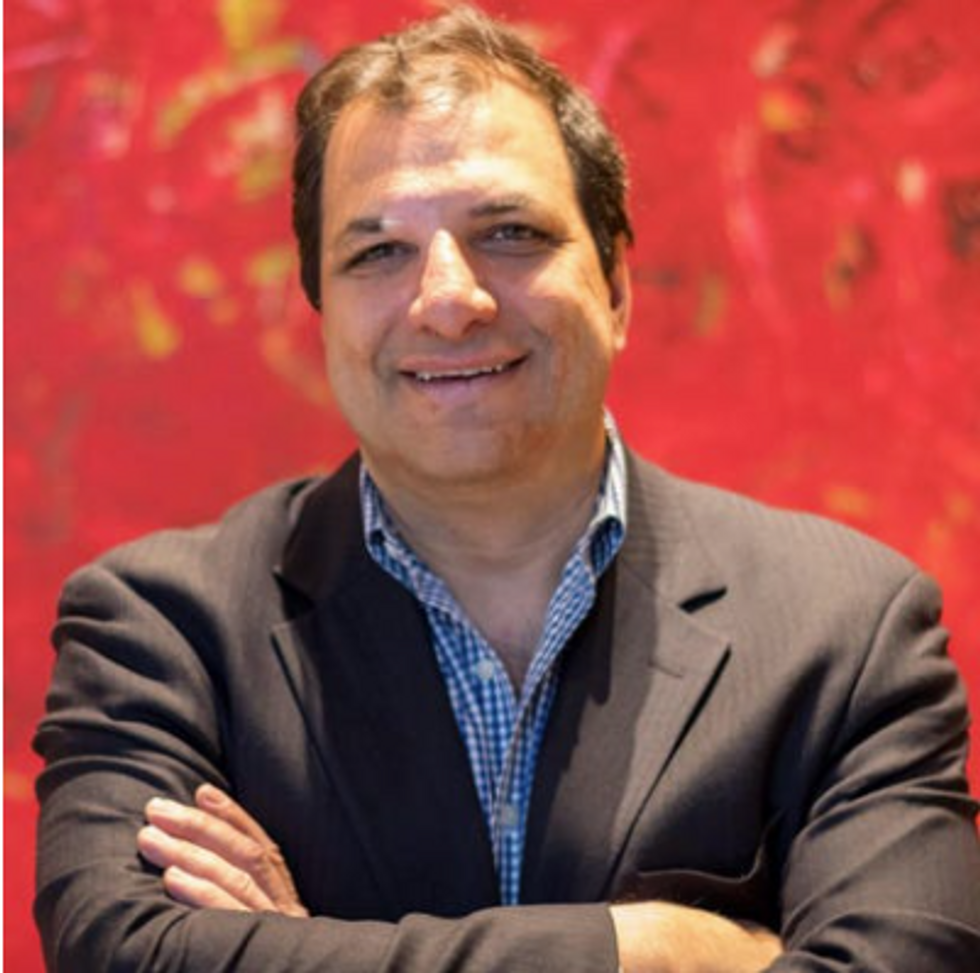 Marcos is a serial entrepreneur who has founded several companies, including Hispanic-serving mortgage lender Unika Mortgage. Most recently, Marcos founded the Growth Institute, an executive coaching company with master classes and online programming. Growth Institute says it helps mid-market companies "scale up with less drama."

Julia Niiro | MilkRun founder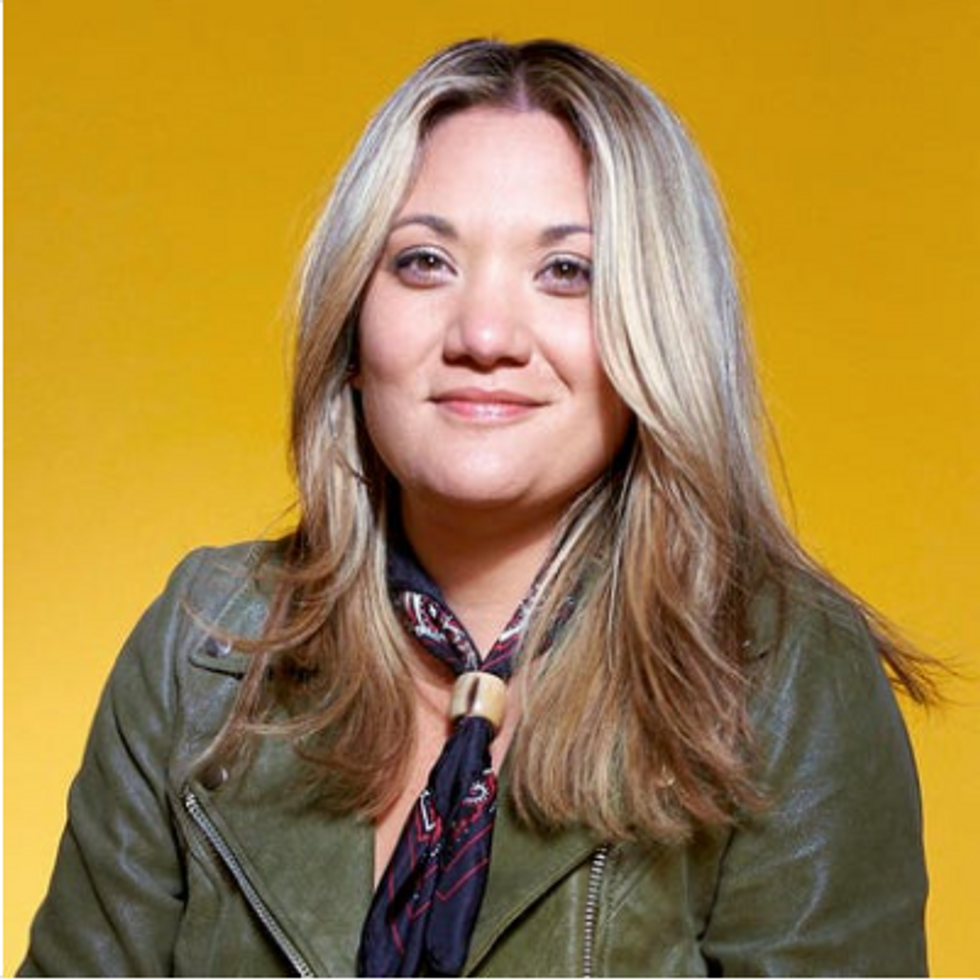 In the pandemic sphere, a trip to the grocery store can be a formidable task, especially while many home cooks are searching for local alternatives in the kitchen. Niiro's company MilkRun gives consumers a marketplace to buy produce, dairy and meats from local farmers and has since expanded to Portland and Seattle on top of Austin.
​Victoria O'Connell | Golightly cofounder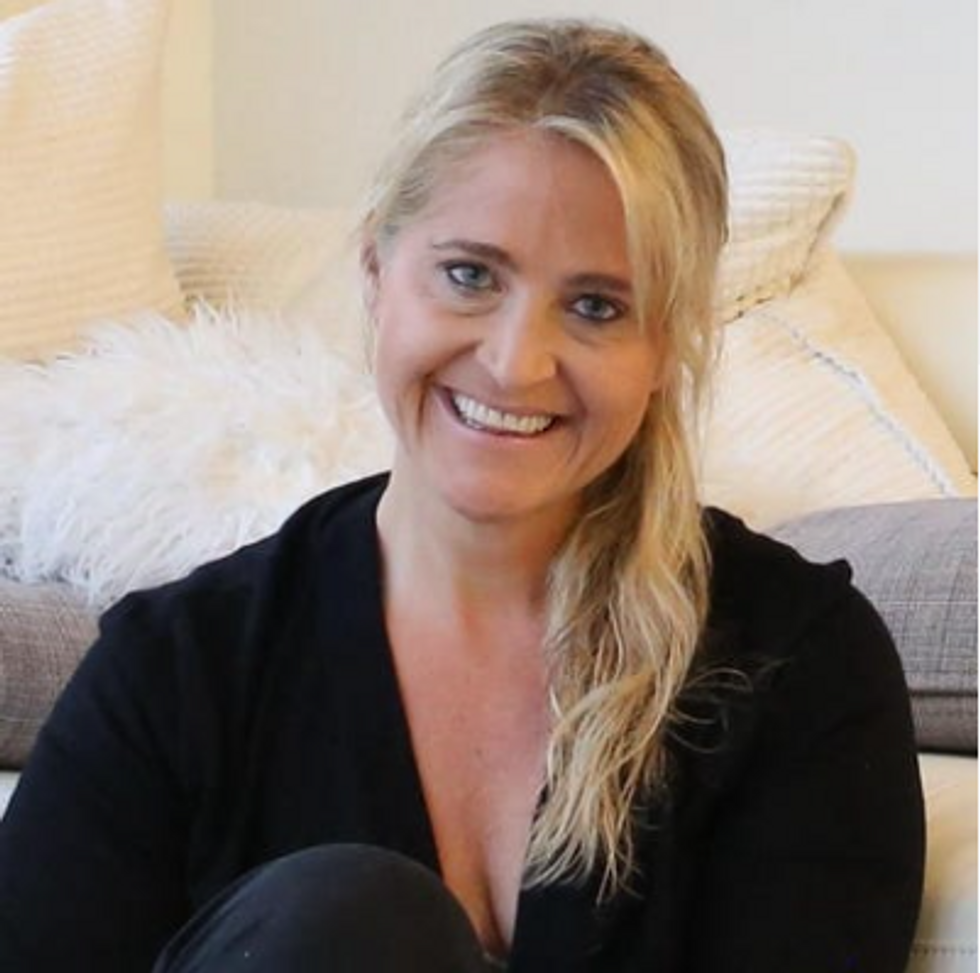 After having her home burglarized by some renters in 2017, O'Connell started Golightly, a members-only home-sharing platform in 2020. Now with more than 7,000 members in 90 countries, Golightly offers an online and offline community for members to connect.

Janice Omadeke | The Mentor Method founder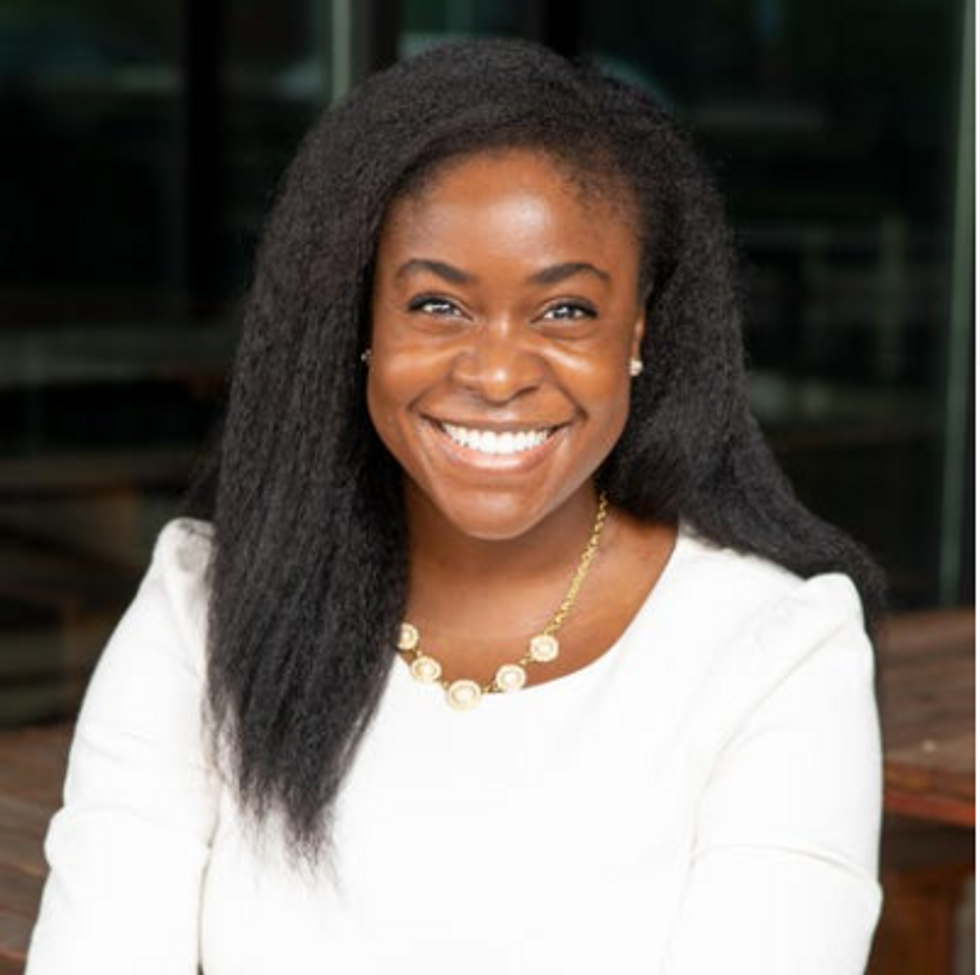 Having already raised over $1.5 million in seed funding, The Mentor Method is a reinvigoration of tired corporate mentorship programs and has clients like Deloitte and Chegg. Omadeke did this by creating a double-blind algorithm that matches mentors and mentees, combating unconscious bias and helping increase workplace retention.
​Jen Pinkston | La Paloma founder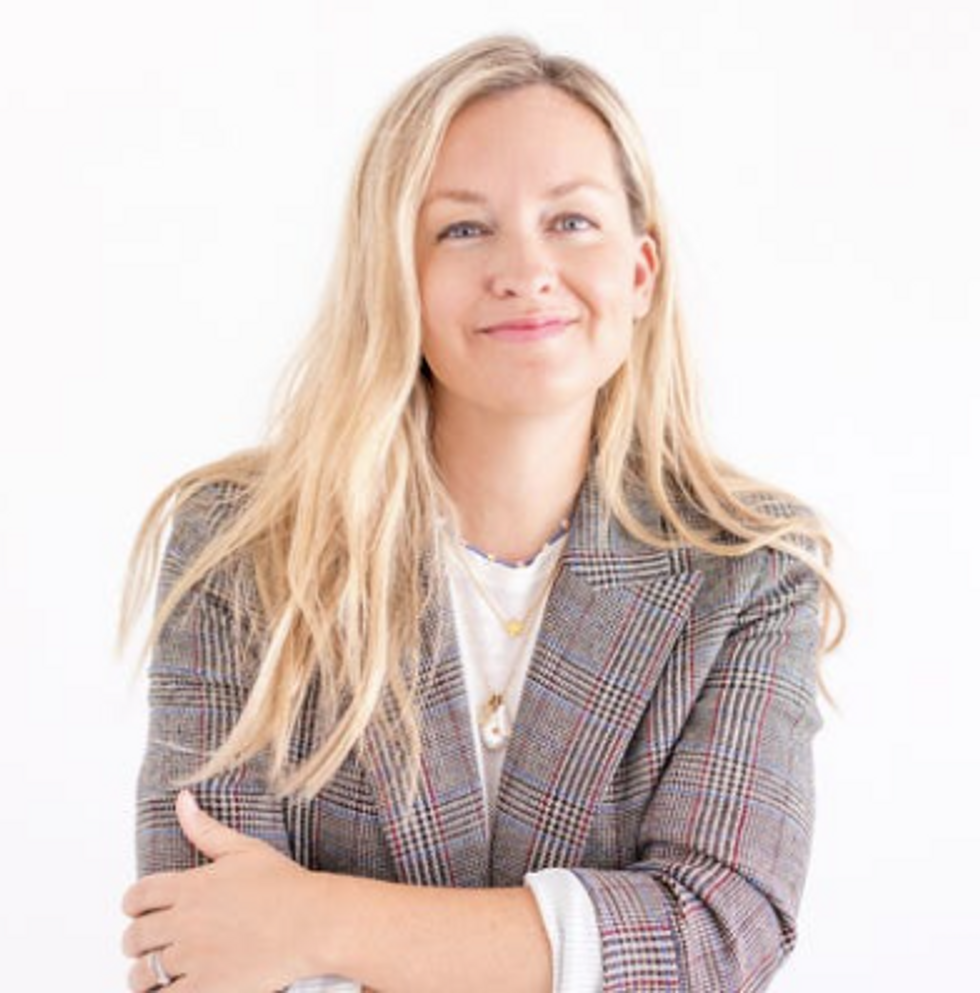 Pinkston wants kids to be just as cozy at nighttime as their parents, so she created La Paloma, a children's and women's loungewear with garments made from 100% cotton. Now, La Paloma has more than 700 customers including Molly Sims and Meena Harris.

​Alexandria Porter | Mod Tech Labs founder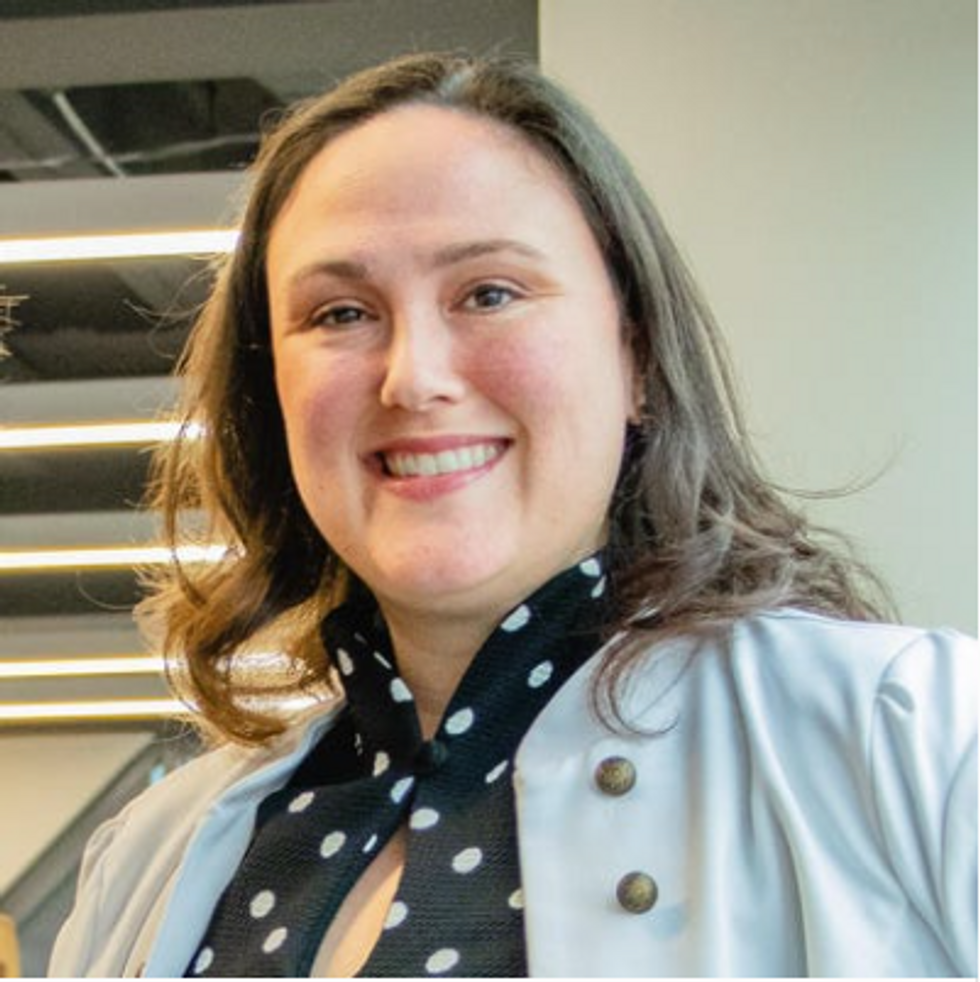 After spending 15 years in the entertainment sphere, Porter created Mod Tech Labs in 2020 to fill a need for realistic content. The business uses machine learning to speed up digital content detailing.

​Scotty Reiss | A Girls Guide To Cars founder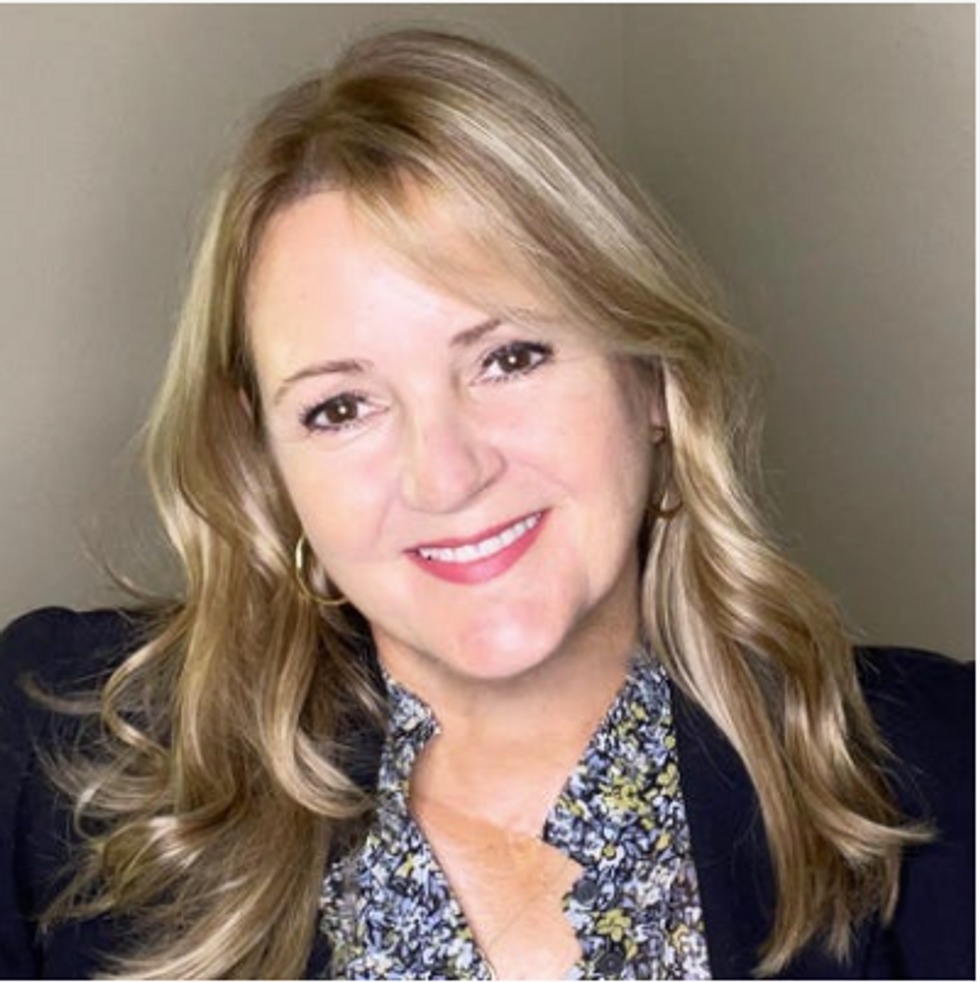 Giving women more agency in the auto industry, Reiss founded A Girls Guide to Cars in 2013 and has since gained a digital audience of more than 2 million. Reiss works with brands like Volkswagen, Lexus, Toyota and Cooper Tire while giving car tips on her blog.

Yash Sabharwal | CherryCircle Software cofounder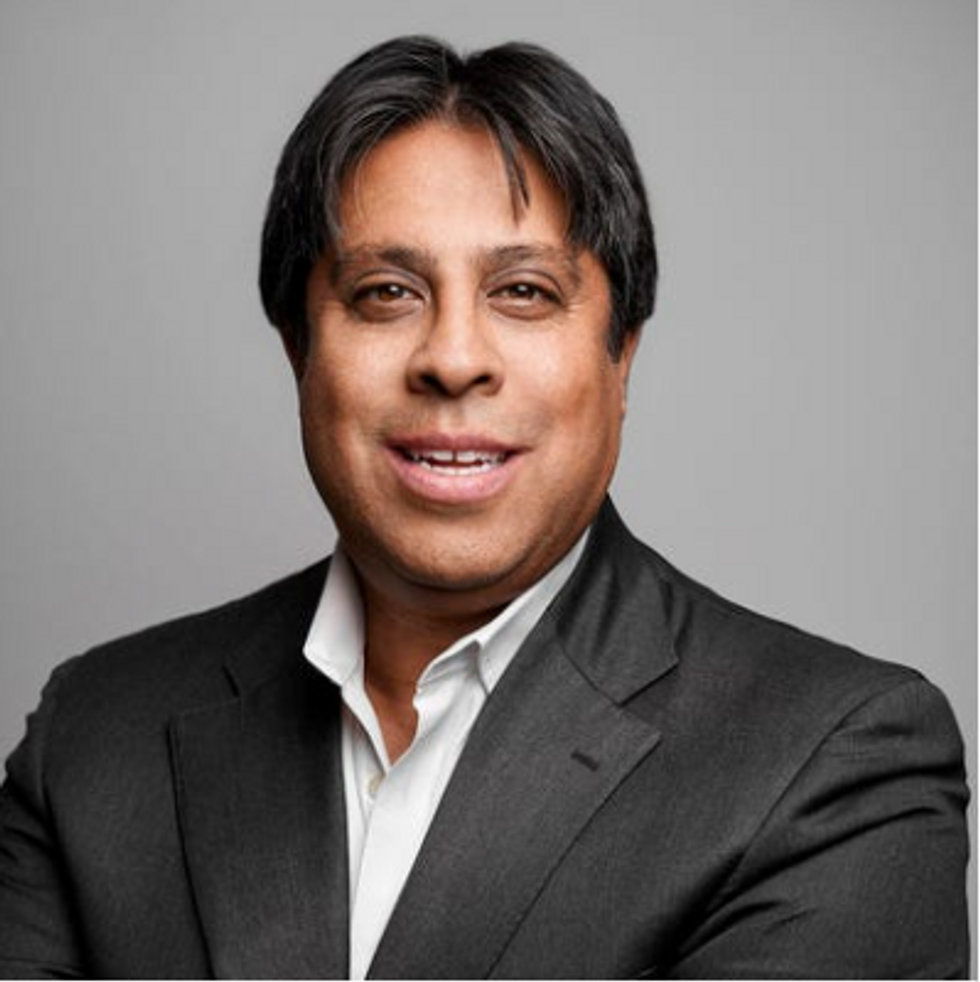 Working as COO at Xeris Pharmaceuticals, Sabharwal discovered that data management issues delayed product manufacturing and medical availability. Sabharwal cofounded CherryCircle with partner Ryan Shillington to help bridge the gap, accelerate treatments and provide products to patients at cheaper price points. CherryCircle has since raised $4.6 million in funding.
​Krista Sampson | Argument-Driven Inquiry founder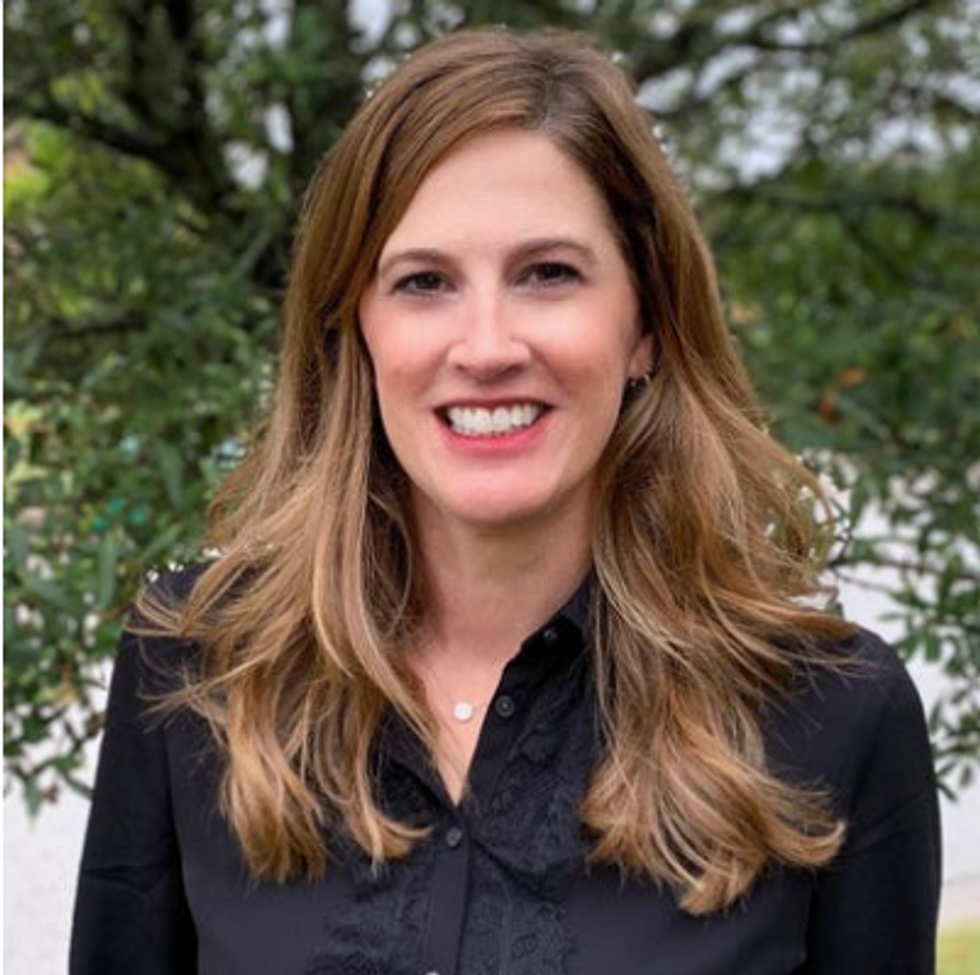 Giving teachers tools to create the classroom resources they need, Sampson founded the company in 2015 for educators teaching grades 3-12. Argument-Driven Inquiry provides instructional materials for science, engineering and math teachers through a browser-based application

​Benjamin Smith | Disco founder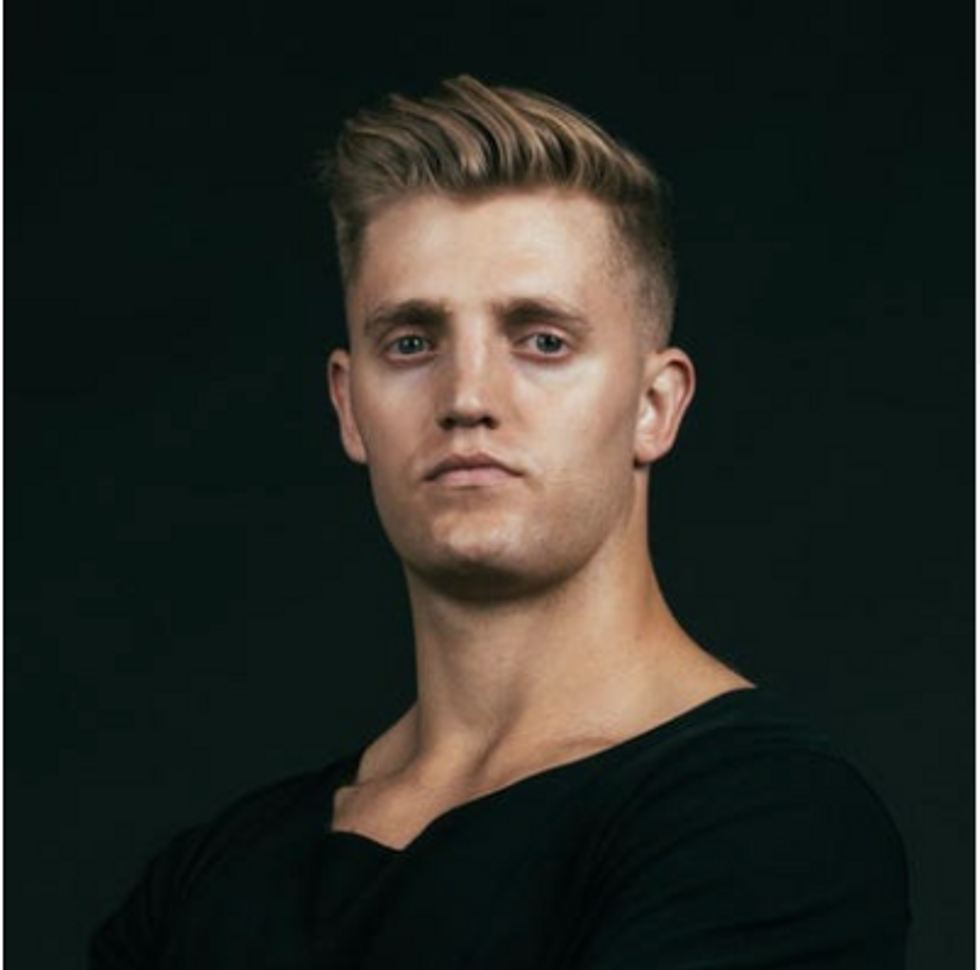 After a lifelong skincare struggle, Smith started premium care line Disco to give men comfort and confidence in buying skin products. His face cleanser, eye cream, face masks and more are sold at Nordstrom with gender-neutral packaging. The company has raised over $5 million in funding and around $10 million in revenue.
​Mark Stern | Custom Box Agency founder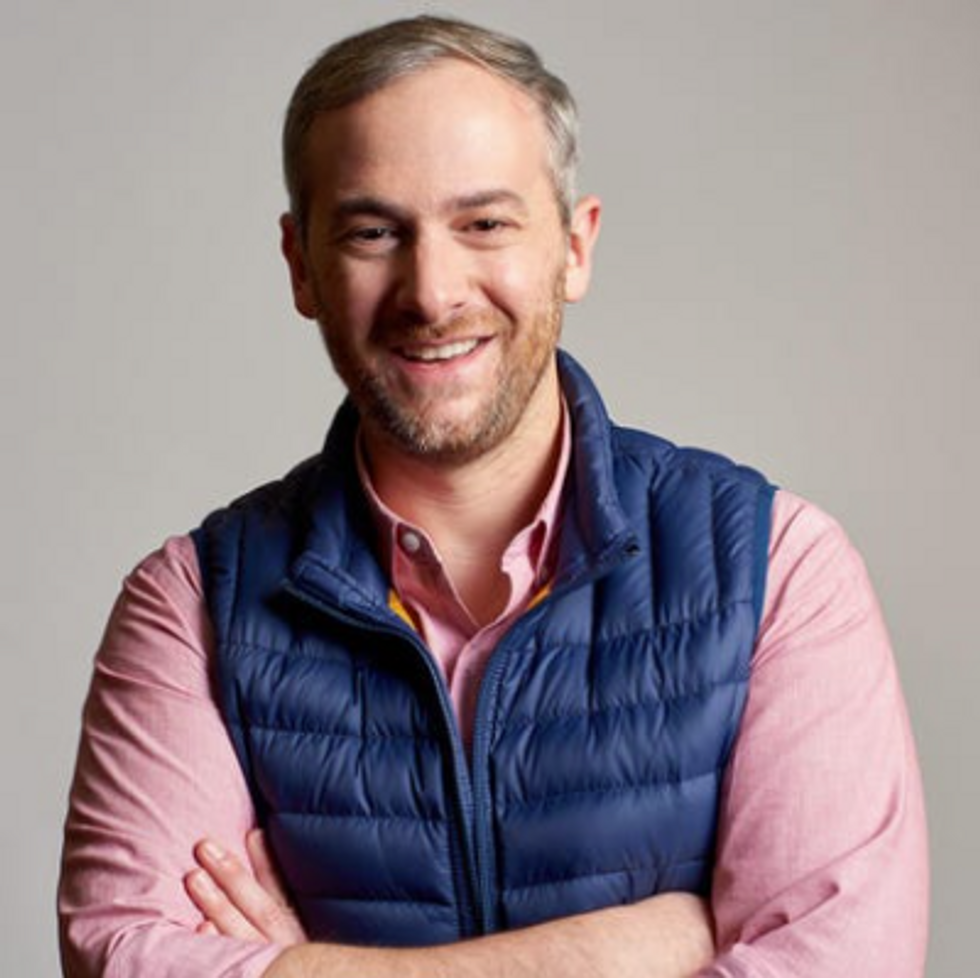 When Stern launched a virtual events company in 2018, he didn't expect the custom boxes to morph into his main offering just two years later. When the pandemic hit, Stern began to offer more than 100 types of packages to help onboard employees, foster business growth and build business relationships. Custom Box Agency made $450,000 in revenue in 2020.

​John Paul Udenenwu | JP's Pancake founder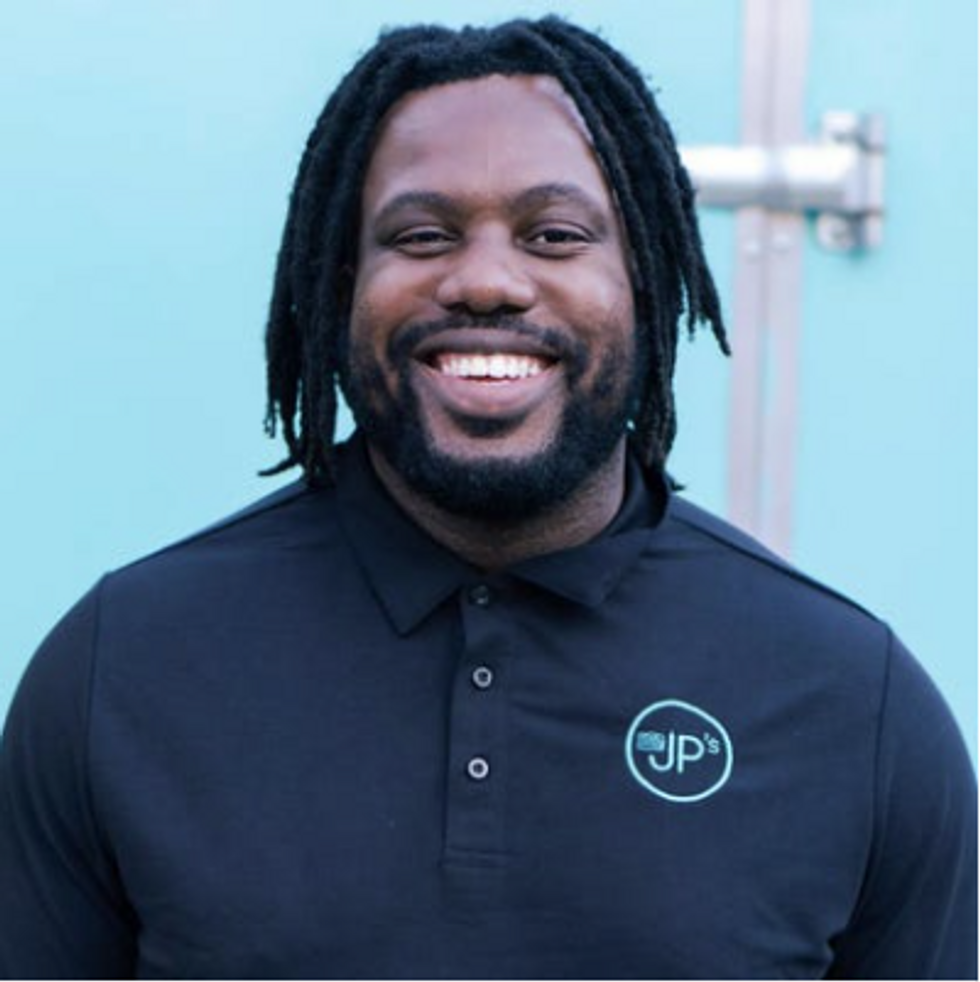 A former college basketball player, Udenenwu began experimenting with pancakes for his coworkers while working at a Mexican restaurant. The experience led him to start the first deluxe pancake food truck in 2019, offering toppings like pecans, raspberries, bacon and cookie butter. Since, JP's Pancake has served more than 20,000 customers.

​Lauren Washington | Fundr cofounder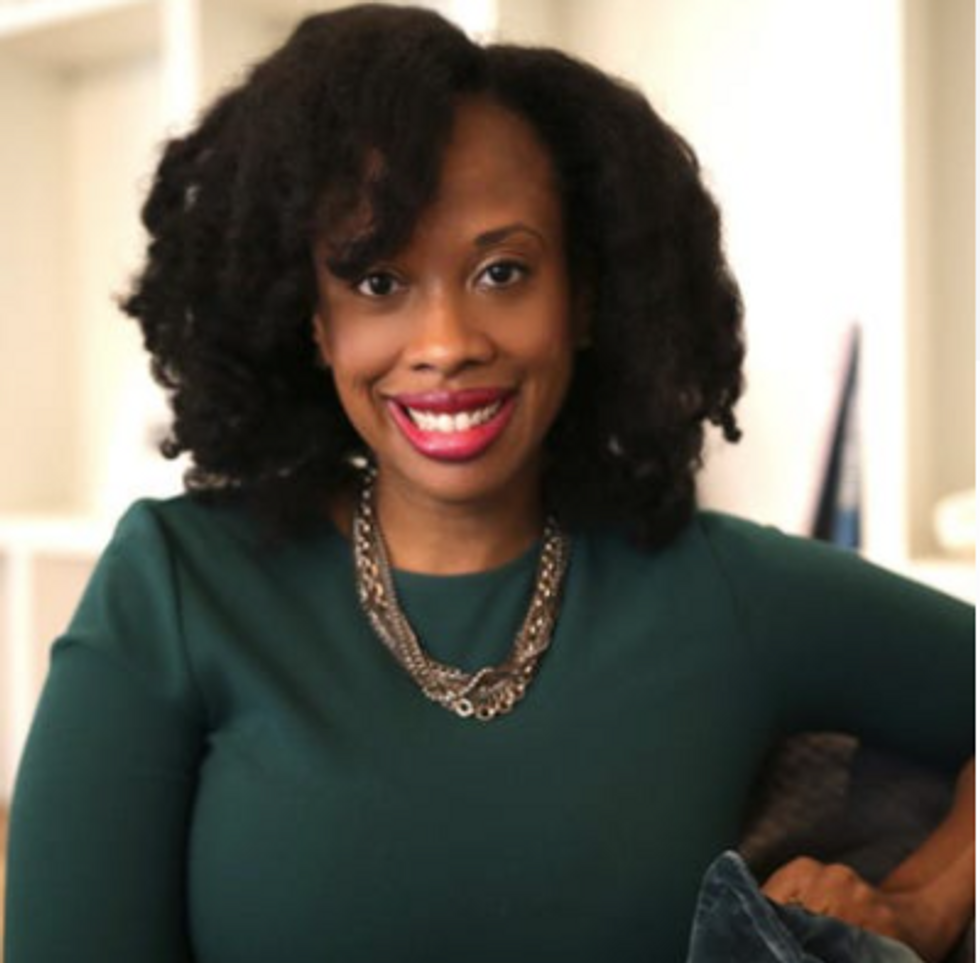 With a mission for bringing equal opportunity to the world of investing, four-time entrepreneur Lauren Washington created Fundr in 2020. Fundr is an online marketplace that automates seed investing by creating portfolios of AI-vetted startups for angel investors and institutional VCs—the company tested the algorithm at the Black Women Talk Tech pitch competition and correctly predicted the winner.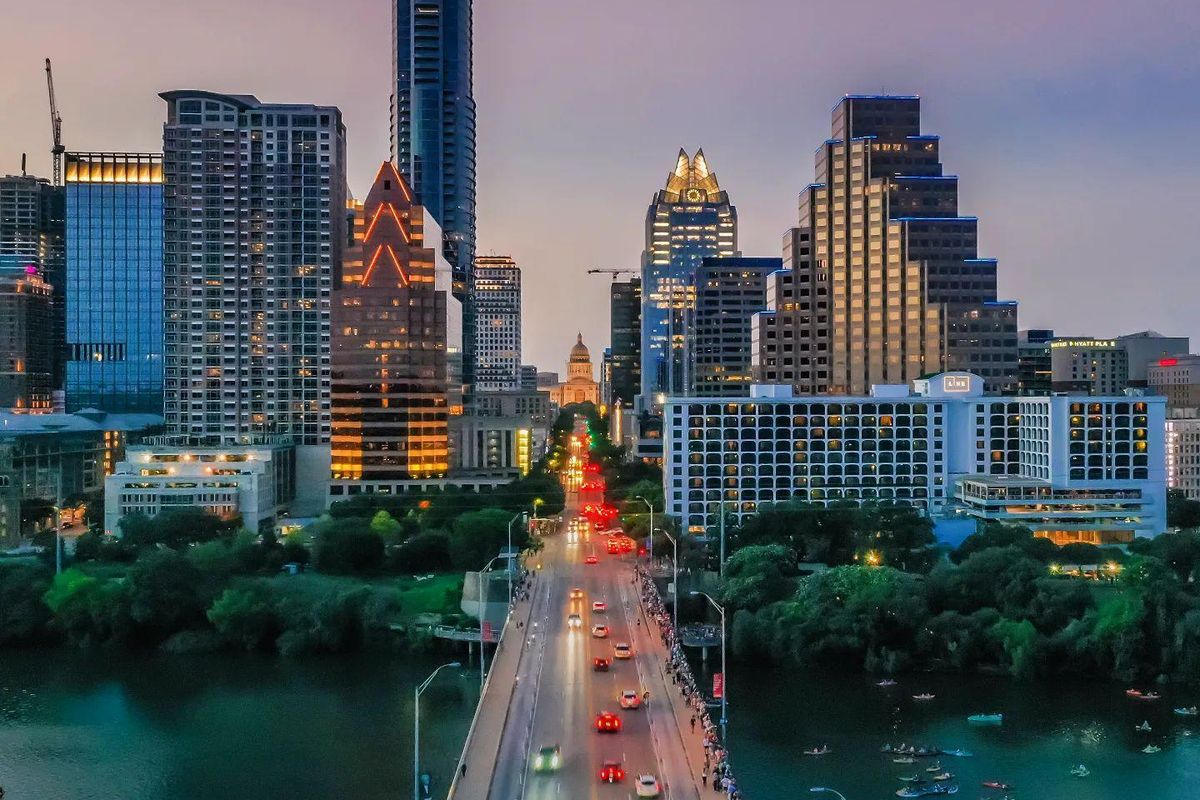 Live Music Capital of the World. Mecca of all things "weird." City of hippies, slackers and honky tonks—Austin's reputation was once synonymous with all things "cool."
But after three years as the top city to live in the U.S., Austin fell to No. 13 in the U.S. News & World Report's ranking this year.
For over a hundred years, Austinites have lamented that their city's charm is gone, and some continue to worry that the city has swapped too many of its grittier live music venues for gleaming corporate towers.

Has Austin's coolness taken a fall from grace? Here's a look at what could be affecting Austin's reputation.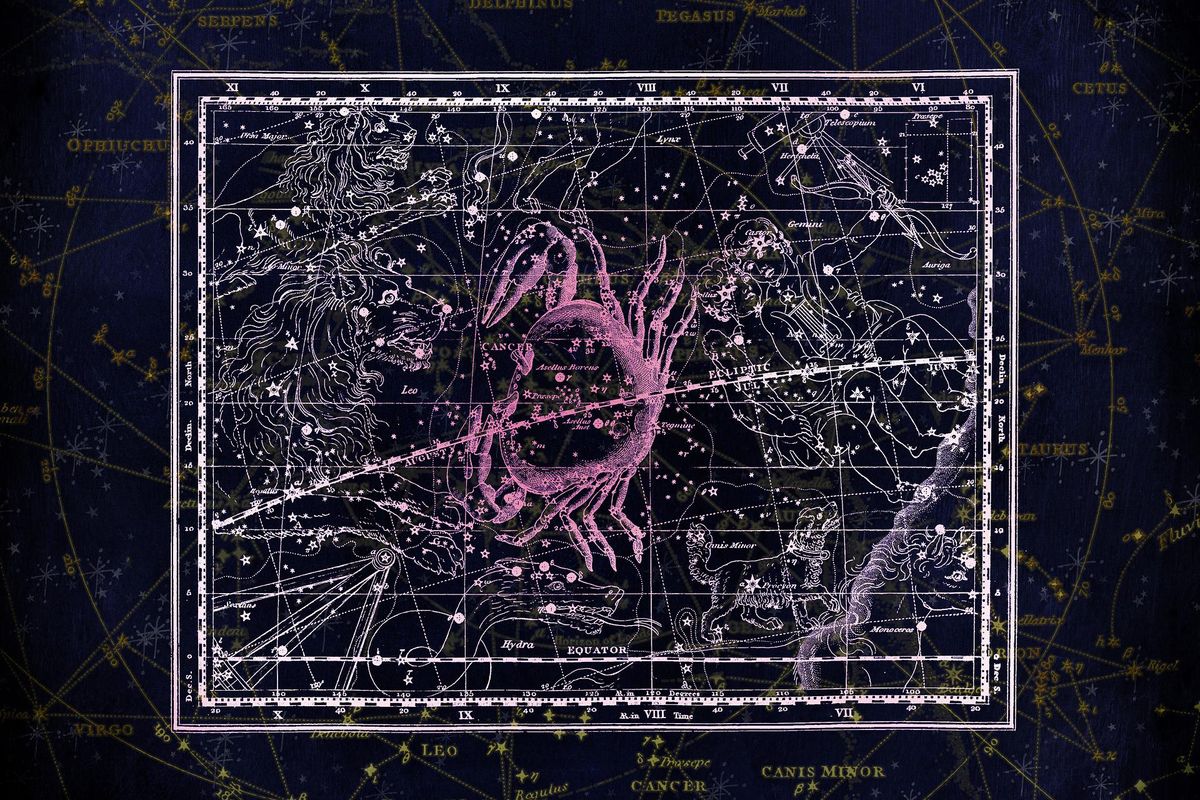 This Cancer season features a strong urge toward self-protection and passionate care for those we love. This comes with a bit of bite and grit, which, if we aren't wielding it ourselves, may feel like a bit of a thorn in our side.
Shortcuts: Aries, Taurus, Gemini, Cancer, Leo, Virgo, Libra, Scorpio, Sagittarius, Capricorn, Aquarius, Pisces
Nevertheless, through this first part of the month, there should be a capacity for lightheartedness and simple joy available to us. Although we very may have to be navigating difficult and urgent themes, it will be greatly helpful to enter into them with a sense of curiosity and willingness to learn. Toward the end of the month, things will take on a bit of a more intense hue, as the Sun opposes Pluto, urging us into the fires of transformation.

Cancer: June 21-July 22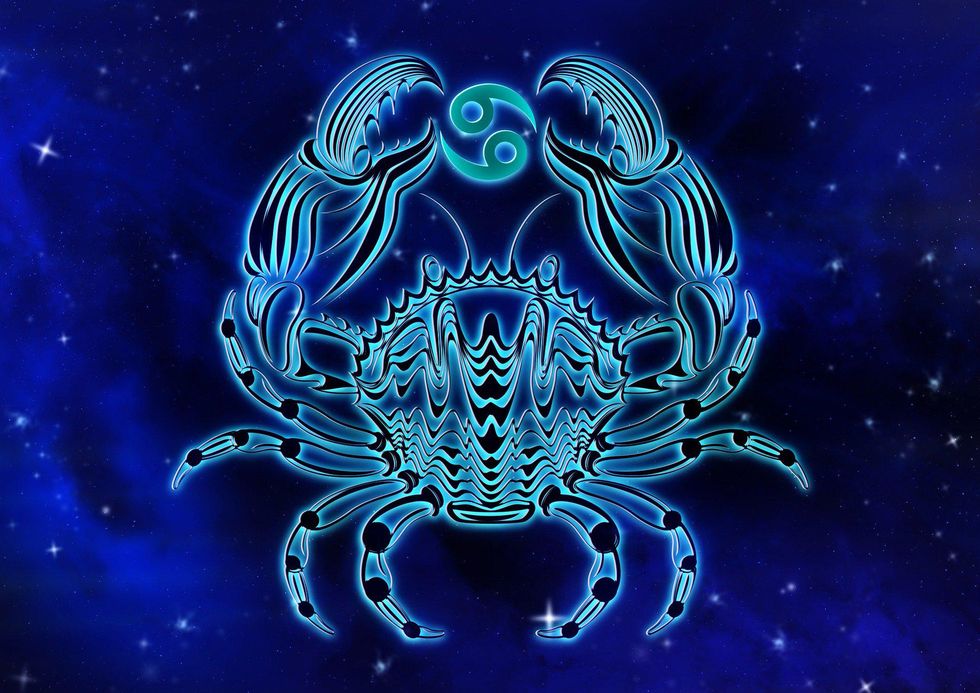 Cancer: June 21-July 22
This Cancer season has a bit of an edge. It's your time of the year to shine, certainly, but consider that your striving toward radiance might have also to do with embracing some healthy contrast. More than just searching for soft and smooth energy, a bit of sharp focus and fiery courage—acknowledging and responding to life's shadowy difficulties—can provide definition that would feel very supportive. This way, your warmth and joy will have more substance behind it, something to fall back on when life gets real and intense, which it especially will toward the end of the month, during our full moon and in the following couple of weeks, as the Sun opposes Pluto.
Leo: July 23-Aug. 22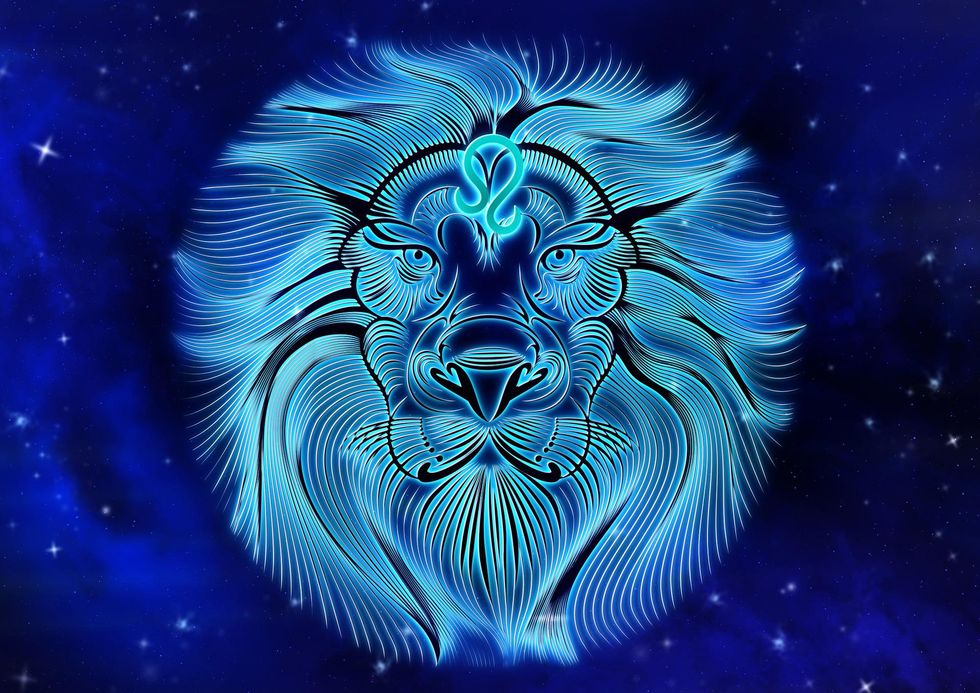 Leo: July 23-Aug. 22
The first part of this Cancer season is relatively soft for you, Leo, and it would be a good time to let yourself breathe into the summer. You're likely to have the oomph to respond to life's demands when you need it, but the most meaningful moments are more likely to be gentle, airy, and will bring more levity into your being. Steeping yourself in this sort of nourishing simplicity will be helpful to prepare you for the second half of the month, which will have a bit more of a feeling of urgency—a spirit that will actually accelerate into August. For the most part, this intensity is demanding that you take more responsibility in your everyday life and relationships, but this shouldn't make you rigid and cold. Really, the best response will arise through a spirit of care and recognition of the truly valuable things in life.
Virgo: Aug. 23-Sept. 21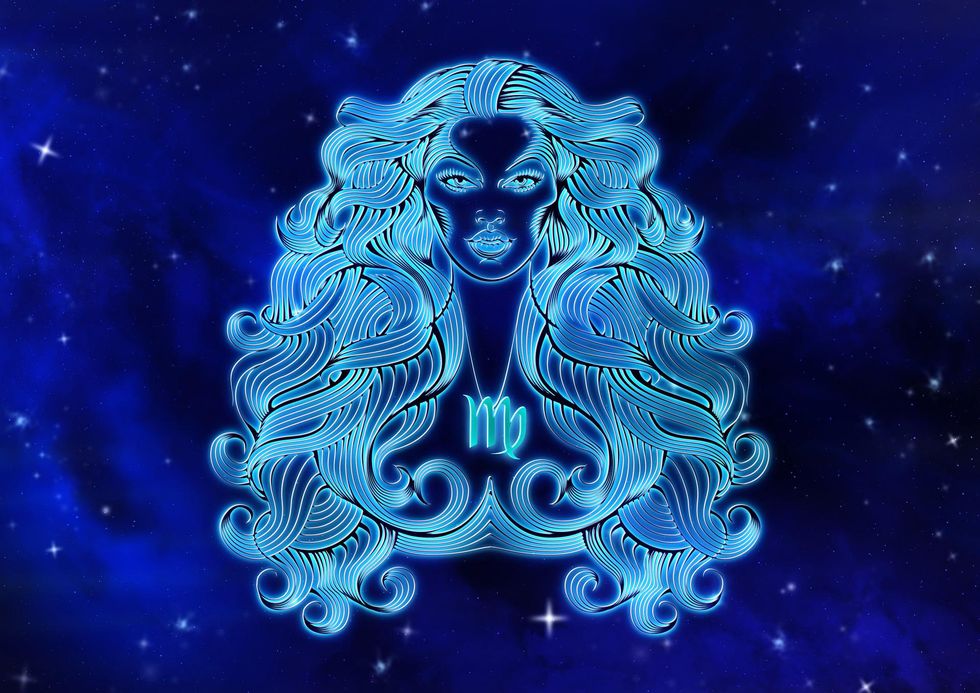 Virgo: Aug. 23-Sept. 21
This Cancer season will be a wonderful time to focus on your broader community, Virgo. Although this can start with a lighthearted social spirit, the real magic will come from a recognition of how intertwined you are with the world outside of you. As you open up to the world, pay attention to the things that ache or make you twinge. There's some heart-opening medicine to be taken here, which can really open your horizons and expand your world. In turn, this month you can have a real reconfiguration of how you understand your role in the world and make some great strides in adjusting your daily rhythms around that clearer purpose. This might feel overwhelming, but consider that this metamorphosis and unfolding is entirely natural and doesn't require contrived effort from you.
Libra: Sept. 22-Oct. 23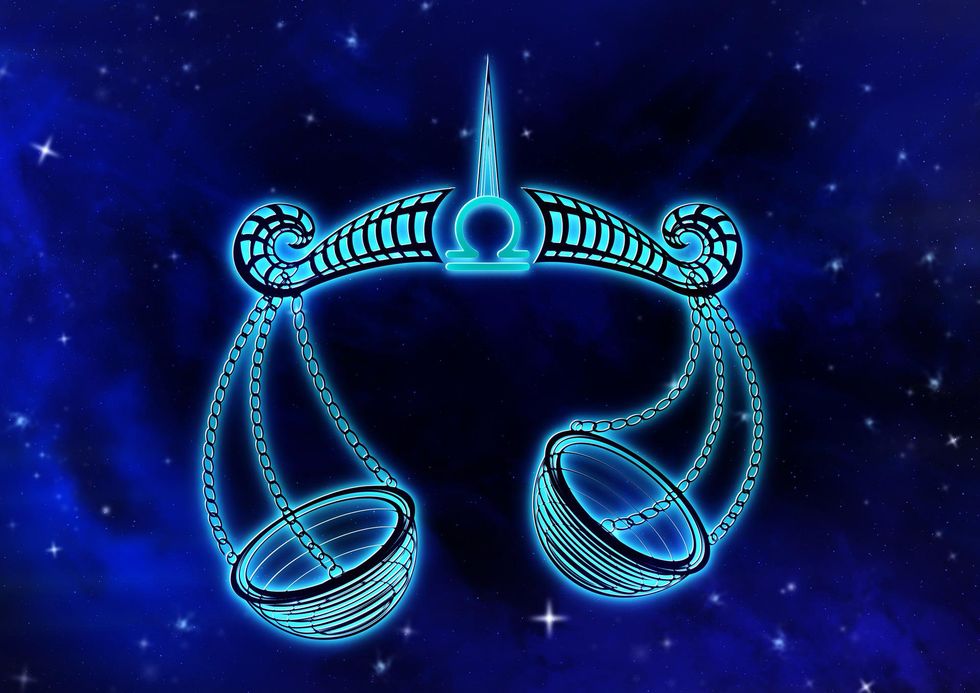 Libra: Sept. 22-Oct. 23
This Cancer season continues some heat and intensity in your relationships, Libra, but takes them to another, deeper and more subtle level. At the start of the month, this will likely feel like a lot of stimulation and excitement, but we'd hope that this would stabilize and set you into more meaningful grooves—a stronger sense of your role and gifts to the world, clearer devotion to those you share your life with, and deeper dedication to the process of learning. Although there's a fiery, crackling spirit to this growth (which will stick around for the summer), the Cancer energy, especially, can bring you into a good bit more humility, softness, and care—which can help you stay even more even keeled and finely equilibrated.
Scorpio: Oct. 24-Nov. 21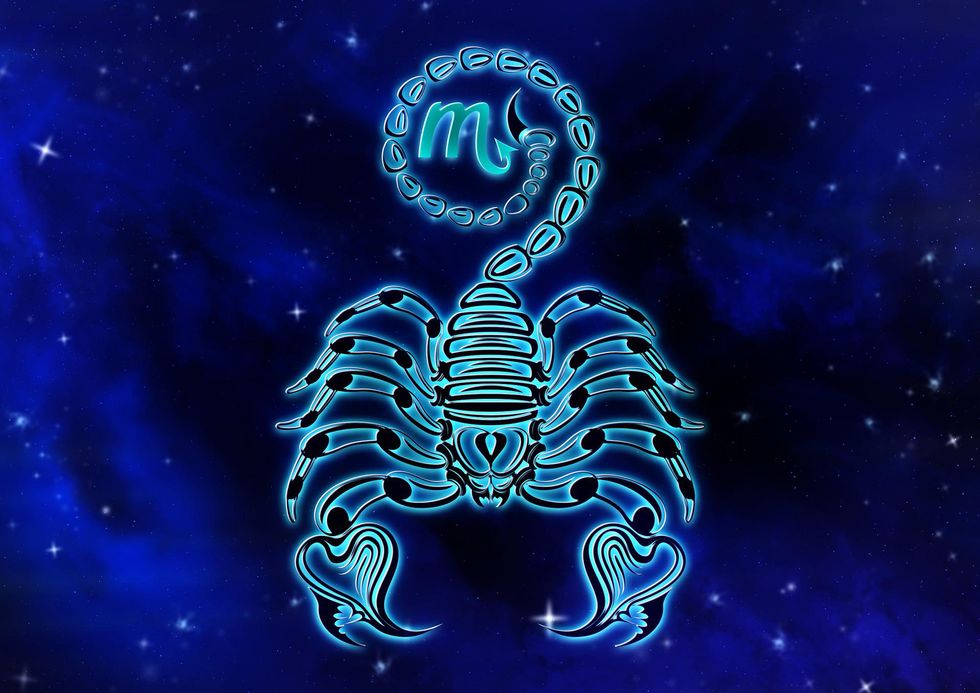 Scorpio: Oct. 24-Nov. 21
Amid a particularly tumultuous year for Scorpios, this month can be a time of smooth growth. Although it might look or feel small or slow, letting yourself flow into new ideas, perspectives, and ways of being can have big impacts—even on a karmic/destiny level. A peak moment in this unfolding will take place on the full moon and the 10 days or so afterward, as life shows you what is ripe for change. Although this might evoke fear or poke some frozen parts of you, that soft, graceful spirit will allow you to thaw and float into your next evolution with minimal strain. Especially at the end of the month, as we start turning over into Leo season, there could be some large flows of previously dammed-up energies which might require a strong response, but here too, the task is more to recognize and align with a natural intelligence, rather than forcing a reaction.
Sagittarius: Nov. 22-Dec. 21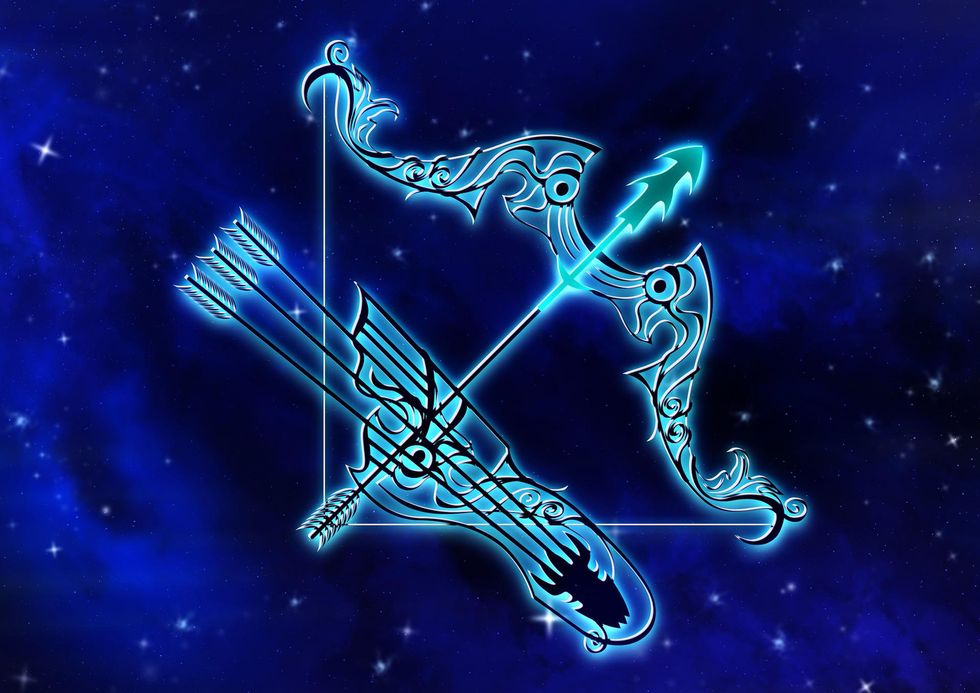 Sagittarius: Nov. 22-Dec. 21
Cancer season presents a challenge for you to grow into more clarity and nobility amid your intimate relationships, Sagittarius. This summer you're having a spurt of sharp, strong energy flowing into you—the task here is to refine that force so that it can deftly navigate the subtle, sensitive intricacies of our deep connections. Although a certain amount of liveliness, friskiness, and unabashed joy will continue to serve you, see how you can encourage yourself into new frontiers of loving maturity. A specific, major realm where you can take great strides is into the simple routines and duties of everyday life. Bringing more connection or camaraderie into these daily rituals would be a great idea, but you might also set higher sights for yourself this month, counting on a bit of extra oomph and endurance, especially later in the month.
Capricorn: Dec. 22-Jan. 19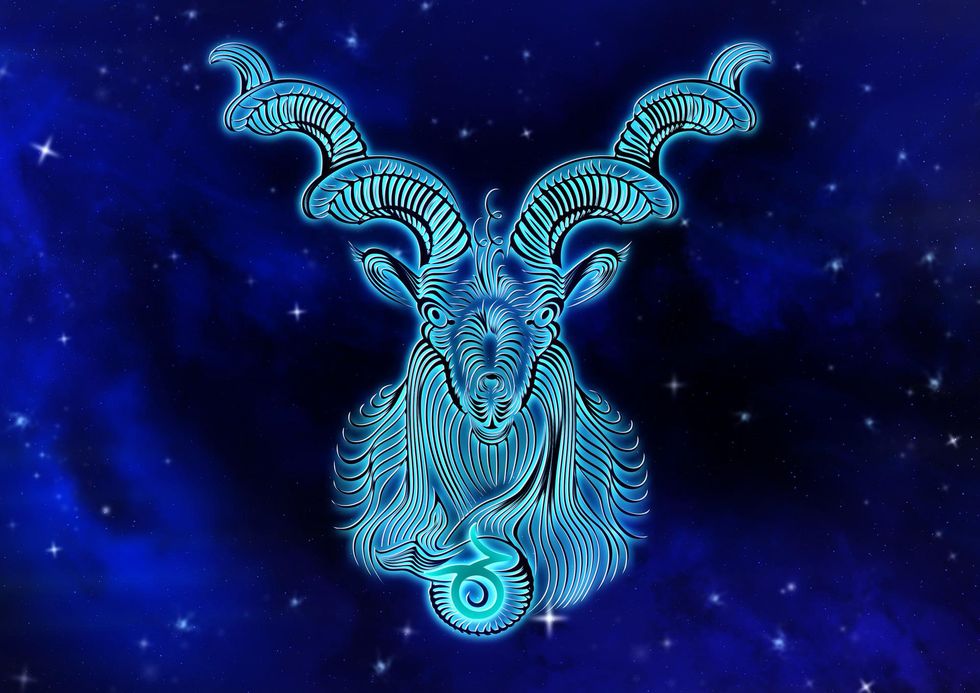 Capricorn: Dec. 22-Jan. 19
This summer's heat is oriented toward illuminating, supporting, and stoking your soul's hearth fire, Capricorn. Amid a world that's sometimes trembling and sometimes buzzing with excitement, your task is to keep your inner light warm, bright and steady. At the start of the month, this might feel like a task that requires heroic concentration and incredible sacrifice, but more than strict discipline, what's really called for is devotion, openheartedness, and a good deal of attentive wit. What can arise is a beautifully simple, ingenious, and elegant self, rooted in goodness and compassion and capable of adapting to small shifts. This allegiance to the essential can usher you through great transformations and initiations.
Aquarius: Jan. 20-Feb. 18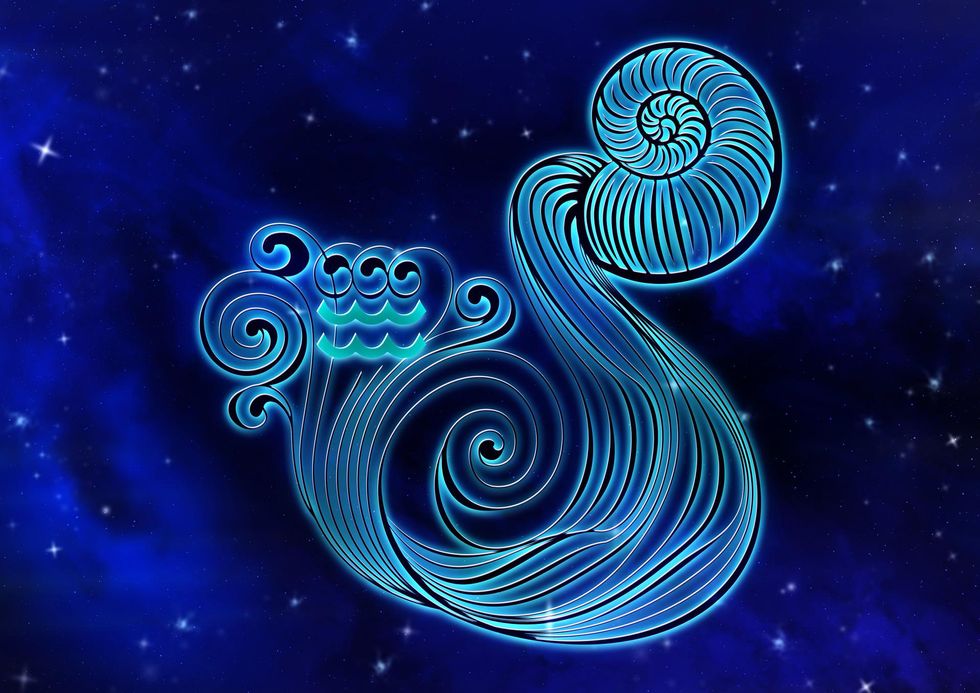 Aquarius: Jan. 20-Feb. 18
Your revolutionary ingenuity is best focused on developing stability and simplicity this summer, Aquarius, orienting your life around the things that truly nourish you and those you care about. Call it nest-building, call it nourishing your roots, call it radical self-care in the end, you should feel more easy, trusting in the future, and settled in your everyday existence. Bringing more sweetness or care to your everyday rituals would be a great idea, especially if it opens up space for you to feel more sacredness and allow your soul to breathe through intense churnings. Especially in the couple of weeks following our full moon, staying tethered to the holiness of the every day can help you resolve the scary or tricky psycho-spiritual knots that come to the fore alongside the Pluto-Sun opposition.
Pisces: Feb. 19-March 20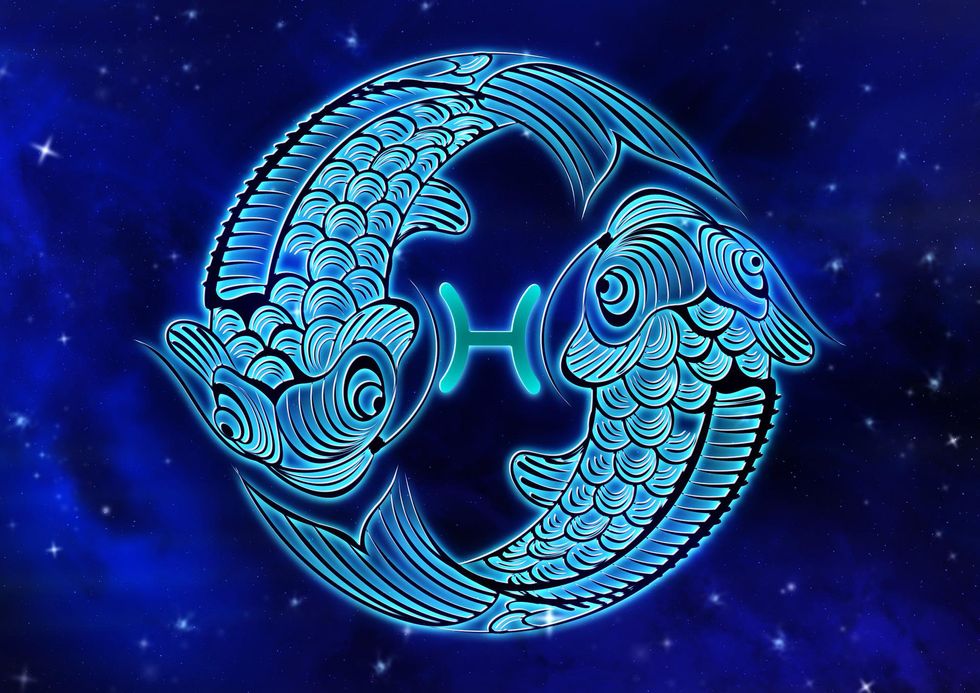 Pisces: Feb. 19-March 20
Cancer season emphasizes your development into a more nourishing sense of warmth and joy, Pisces. A simple and childlike spirit can help balance out some of the bigger shifts unfolding this month, which may or may not feel like they're in your control. Instead of letting yourself get too rattled, if you can maintain an inner smile and watch the cosmic drama with a sense of curiosity and wonder, and focus on your immediate environment, sphere of influence, and quality of your inner experience, you can find reservoirs of optimistic strength to carry you into the future. If this feels fanciful, it could be great to reinforce your connections with your teammates and allies in this life adventure. Even a single warm conversation could help remind you of the inherent goodness and beauty of this ride.
Aries: March 21-April 19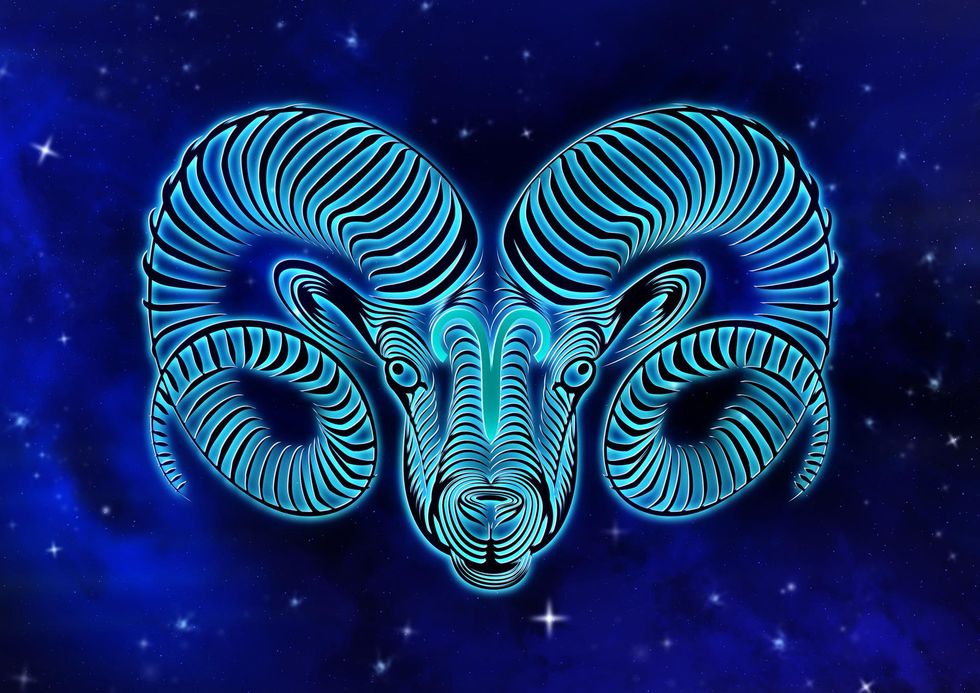 Aries: March 21-April 19
Quite a bit of oomph will be available to you at the start of this Cancer season, Aries, even as it might at times run into conflict with a softer or more sensitive part of your life. You can harmonize these by expressing care with a bit of spice or working up the courage to undertake some necessary deep-cleaning—internal or external. After our New Moon on the 28th, this can stabilize into a steady, growthful groove. Although that might look like a focus on certain habits or specific projects, it could also stem from a deeper, more heartfelt devotion to certain values or visions for the future. Although these should feel electric and exciting, make sure they also integrate an awareness of where things could go wrong or awry. Making sure your inner child feels safe about the future is certainly priority No. 1.
Taurus: April 20-May 20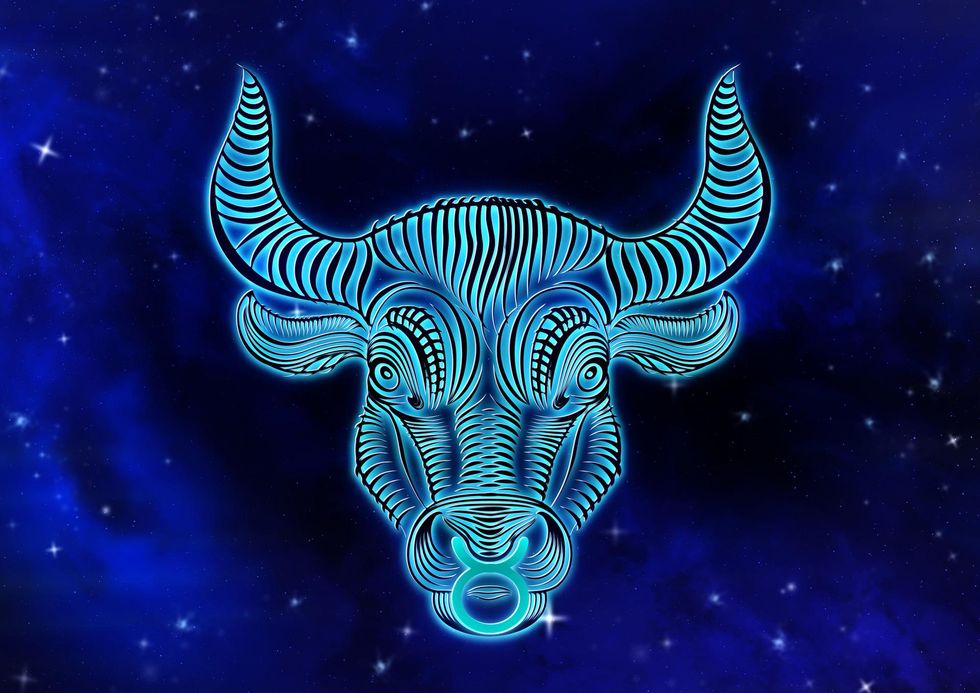 Taurus: April 20-May 20
This Cancer season brings an invitation for you to stoke your deeply held soul-fires, Taurus, tending your inner hearth. Insofar as you know the right, sustainable and abundant fuel for your fire, this is a great month to reach out for those nutrients. If you're still figuring out what you need, or what's possible for you, this month can give you a little kick of urgency into those explorations and conversations. You'll know this precise fuel by its fruit, though—you're looking to be radiant, growing a sturdy and coherent light and warmth to be a more positive force in a quickly changing world. Once you've caught your stride in staying steady, you've got permission to play around with turning up the heat!
Gemini: May 21-June 20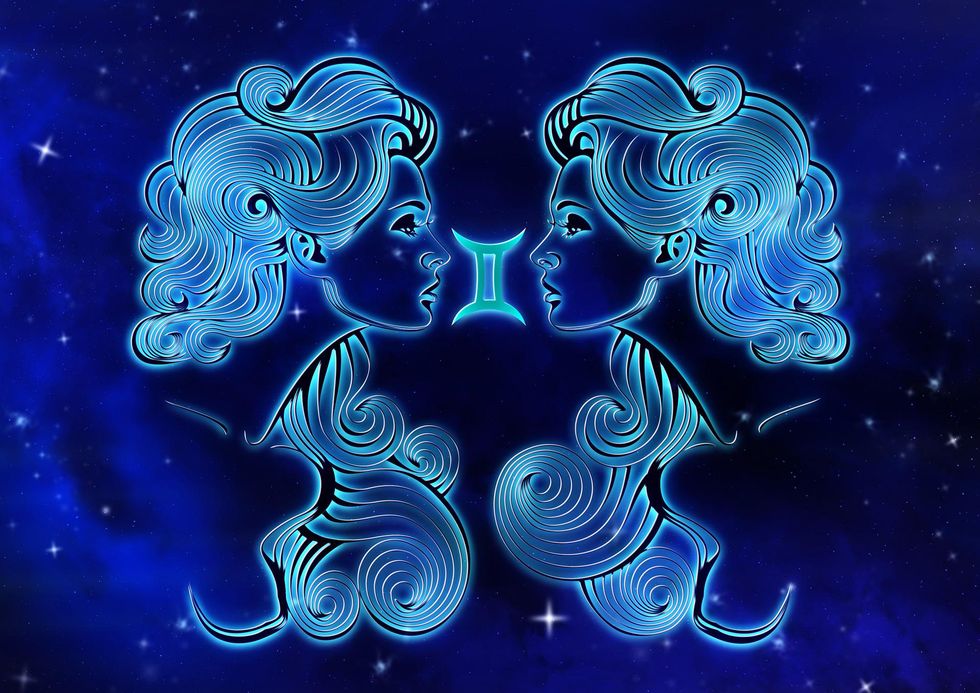 Gemini: May 21-June 20
This Cancer season highlights the development of your soul's senses, Gemini. Although there might be lots of action taking place in your community, as well as semi-urgent feeling material realities to attend to, we don't want you to get twirled around in a fiery haze. Rather, if you can listen for the hidden, subtle aspects of all of this motion, you'll find a clearer way through—and feel more lively and capable to boot. Although time in quiet or with loved ones can nourish these intuitive faculties, consider that the natural world itself wants to disclose its mysteries and help you along your journey.