Get connected with our daily update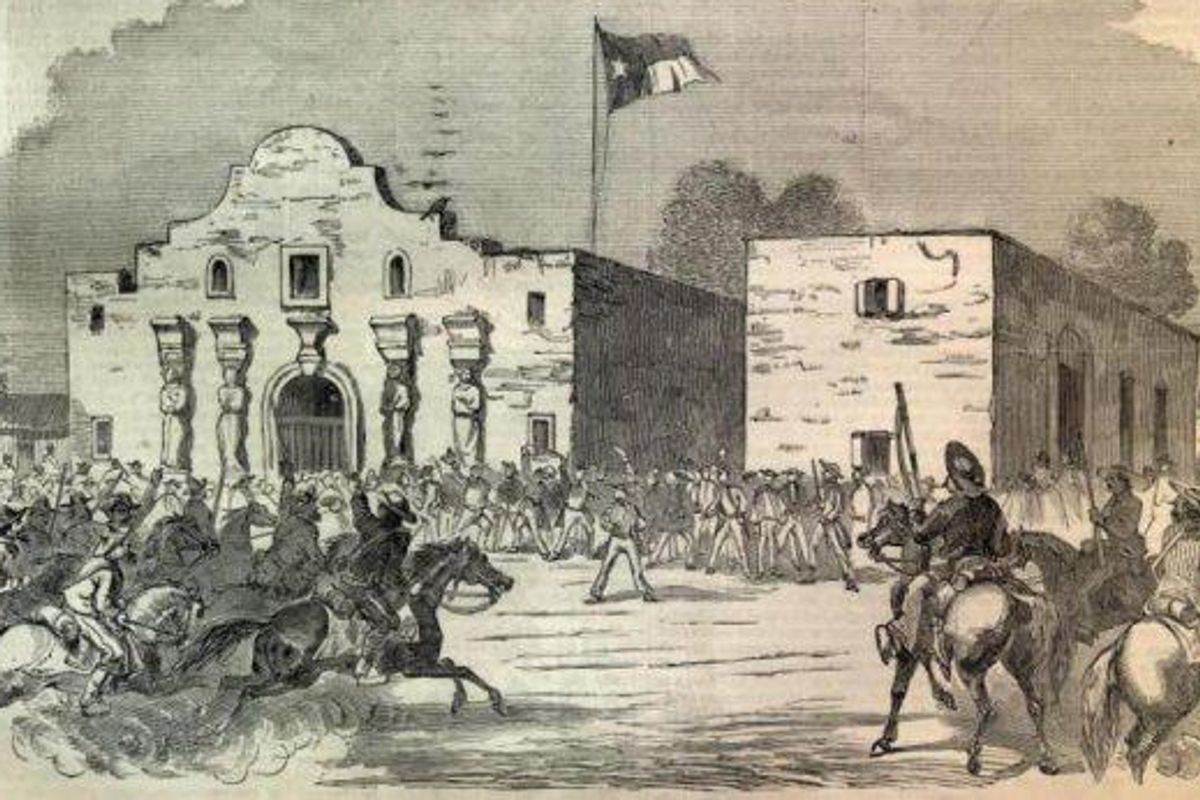 Truths about Texas' history took center stage in "Forget the Alamo: The Rise and Fall of an American Myth," a book released last month, which reminds anyone who cares to remember that Gen. Santa Anna—well, the whole country of Mexico if you want to get technical about it—was very much against slavery at the time of the Texas Revolution and that Davy Crockett and his slave-trading cohorts Jim Bowie and William B. Travis were in fact fighting for the right to treat people as property.
---
The myth (more suitable to comic books than Texas History classrooms) is that Crockett would not surrender and died in a blaze of glory for the cause of freedom; however, the book underscores the truth that Crockett's surrender and execution were widely reported in 1836 and only morphed into martyrdom in the popular imagination thanks to Walt Disney's 1954-1955 miniseries.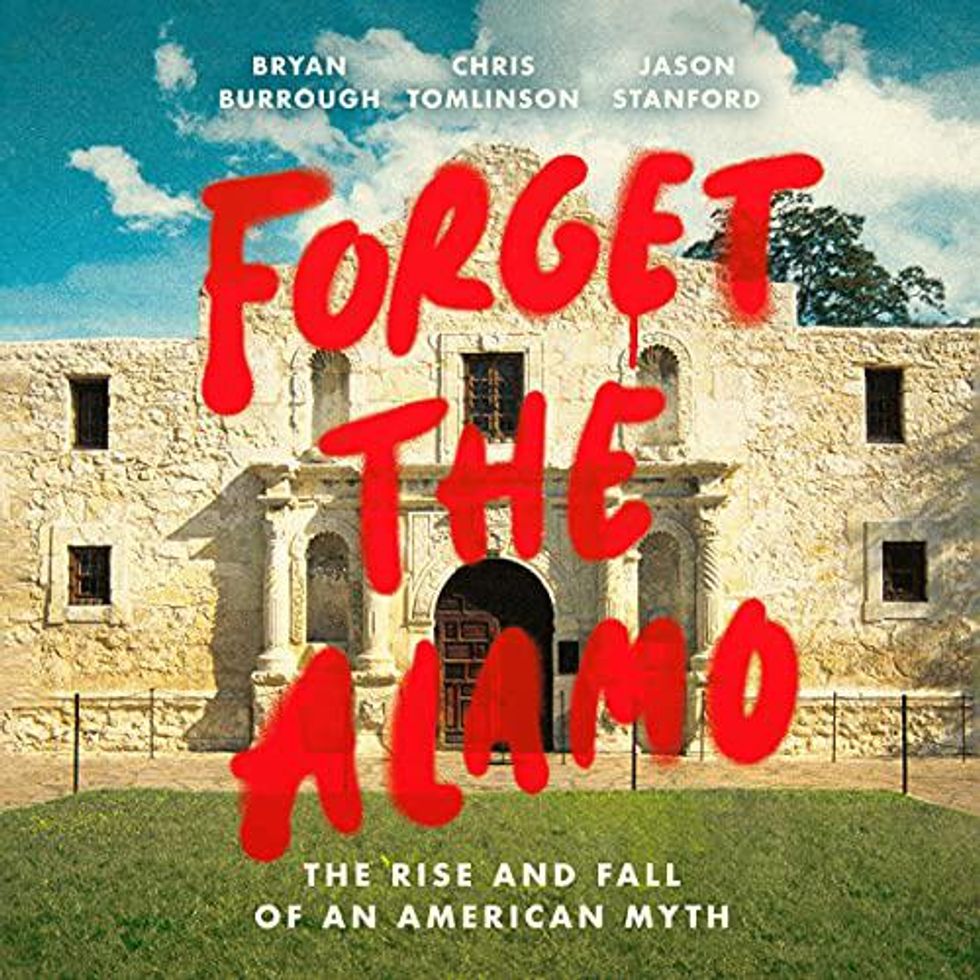 The authors of "Forget the Alamo" maintain (and back up their findings with copious footnotes that will supply any skeptic with a serious summer reading list) that the myth of the freedom fighters standing their ground in the Alamo, or Misión San Antonio de Valero," has been used to promote a number of reactionary causes, from Nixon-era anti-communism to post-9/11 anti-Arab drum-beating. But primarily the authors argue the Alamo has been employed to foster a narrative of white supremacy for the right.
"The Alamo, long used in a myth that demonized and gaslit Mexican-Americans and Indigenous people, might as well be a Confederate monument in the minds of conservative adherents to the Heroic Anglo Myth," the authors stress. "We must recognize that the Battle of the Alamo was as much about slavery as the Civil War was about slavery," they write.
Describing themselves as "proud Texans," the authors of "Forget the Alamo" (Bryan Burrough, Chris Tomlinson, and Jason Stanford) are a trio of veteran journalists who "don't believe knowing the truth about Texas history makes the state any less unique or important."
The authors (whose byline bona fides extend from Texas Monthly to Vanity Fair) don't ask for much, really, just to open a conversation involving some obvious truths that might make for a more nuanced, factual account of the "cradle of Texas liberty."
This conversation has proven to be a difficult one to have in public.

On July 1., Lt. Gov. Dan Patrick called for the cancellation of a "Forget the Alamo" book event at the Bullock Texas State History Museum. Patrick tweeted out his motivation the next day, saying: "As a member of the Preservation Board, I told staff to cancel this event as soon as I found out about it... this fact-free rewriting of TX history has no place."
As a member of the Preservation Board, I told staff to cancel this event as soon as I found out about it. Like efforts to move the Cenotaph, which I also stopped, this fact-free rewriting of TX history has no place @BullockMuseum. #txlegehttps://t.co/ua1aSFxHCk
— Dan Patrick (@DanPatrick) July 2, 2021
Much to GOP officials' dismay, the book's authors have called for some honesty to be injected into the education system rather than let Texas schools keep teaching what they call "the whitewashed story." "To learn the real lessons of the Texas Revolt, we need to learn the truth about Bowie, Travis and Crockett," they write. "Bowie was a murderer, slaver, and con man; Travis was a pompous, racist agitator and syphilitic lech; and Crockett was a self-promoting old fool who was captive to his own myth."

Patrick and Gov. Greg Abbot have a vested interest in controlling any dialogue that emerges from "Forget the Alamo."
In June, the governor established the "1836 Project," a nine-member advisory committee crafted for the promotion of a "patriotic education" to the residents of Texas, regarding the state's secession from Mexico in 1836. The project aims to ensure that "future generations understand TX values."
Abbot's 1836 project—following Trump's now-canceled 1776 Commission -- is a not-so-subtle attempt to counter The New York Times' 1619 Project: which seeks to shine a light on the legacy of slavery and racism in the U.S. while offering an easily accessible curriculum for interested educators.
In recent months 22 states have put forth legislation designed to limit educators' ability to reference the 1619 Project, and states such as Idaho, Iowa, Oklahoma, Tennessee and Texas, have signed those limits into law.

The facts about the Alamo made prominent in "Forget the Alamo" would no doubt make Abbott's not-yet compulsory "patriotic education" more complicated. For, regarding the heroes of the Alamo, the authors note: "They fought for freedom, just not everybody's freedom."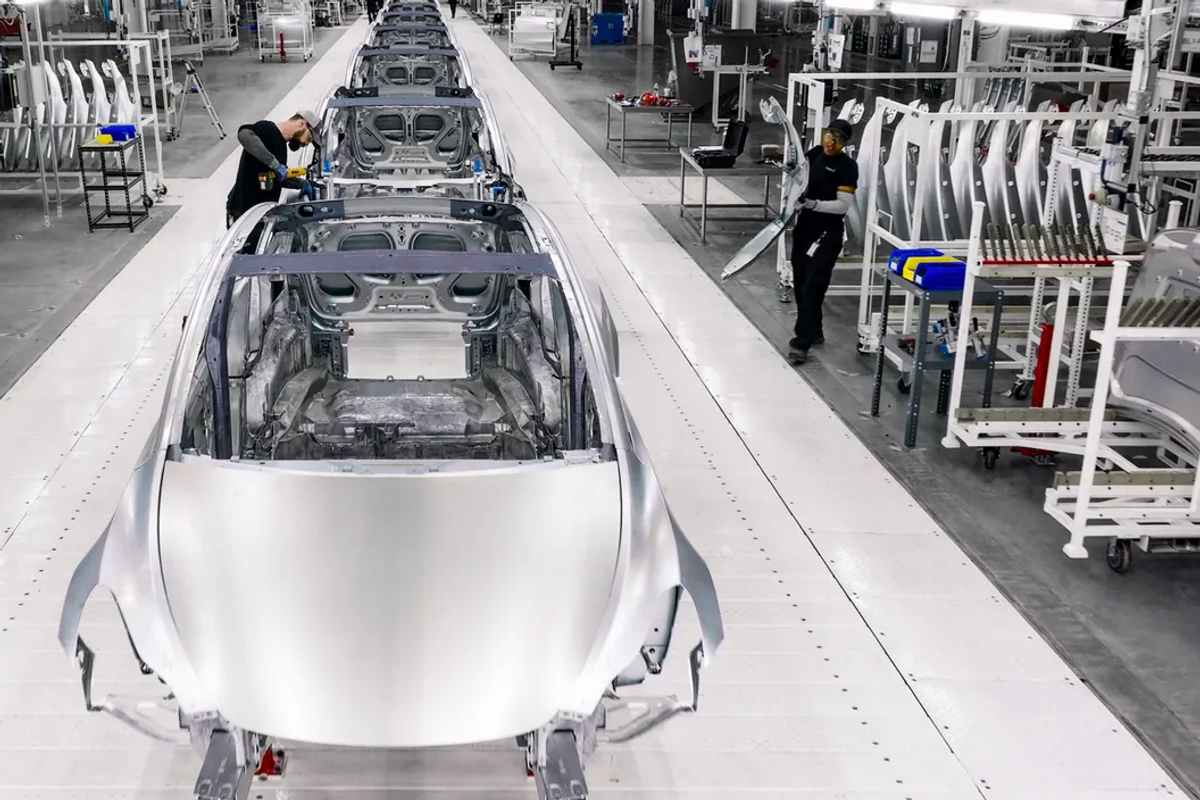 Giga Texas, the massive Tesla factory in southeast Travis County is getting even bigger.
The company filed with the city of Austin this week to expand its headquarters with a new 500,000-square-foot building. The permit application notes "GA 2 and 3 expansion," which indicates the company will make two general assembly lines in the building.
More details about the plans for the building are unclear. The gigafactory has been focused on Model Y production since it opened in April, but the company is also aiming for Cybertruck production to kick off in mid-2023.
While there is room for expansion on the 3.3 square miles of land Tesla has, this move comes after CEO Elon Musk's recent comments about the state of the economy and its impact on Tesla.
In a May interview with Tesla Owners Silicon Valley, Musk said the gigafactories in Berlin and Austin are "gigantic money furnaces" and said Giga Texas had manufactured only a small number of cars.
And in June, Musk sent a company wide email saying Tesla will be reducing salaried headcount by 10%, then later tweeted salaried headcount should be fairly flat.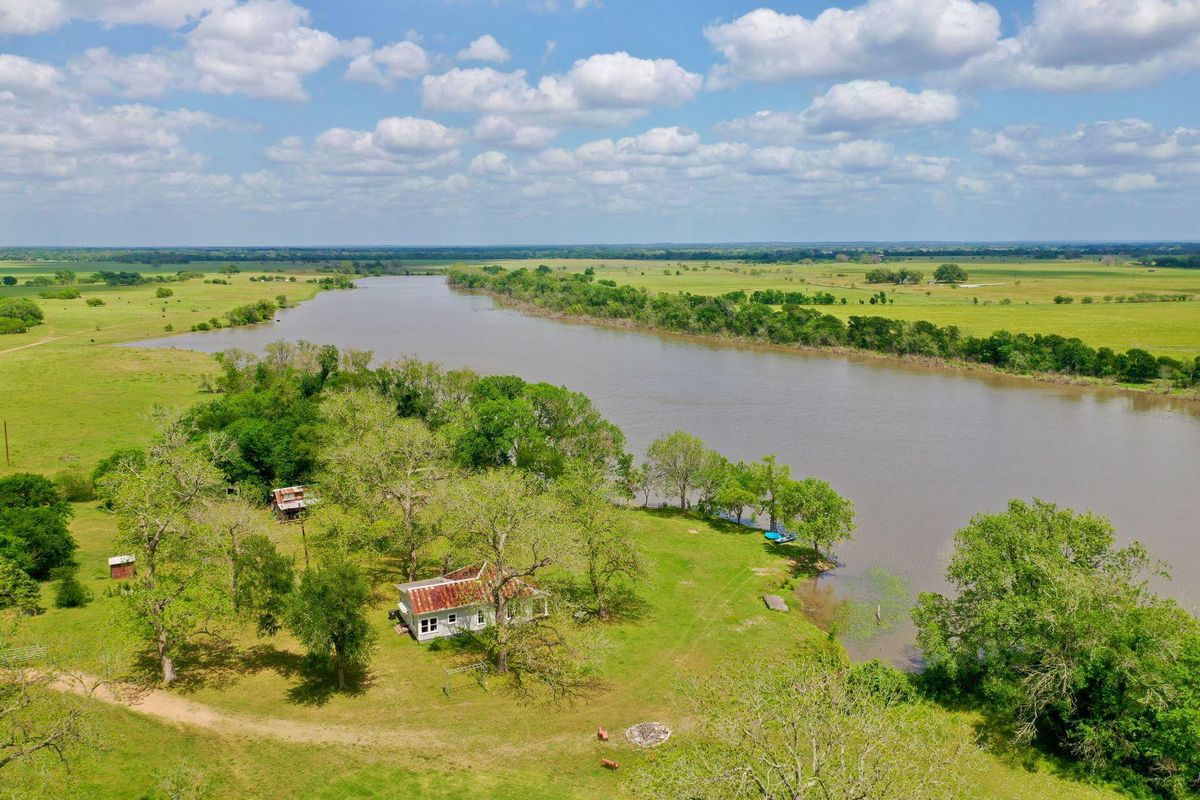 It's been a record-breaking hot summer already and Austin still has a few months of heat to weather. But the heat doesn't have to be so bad if you've got a swimming hole in your backyard, like these three ranches.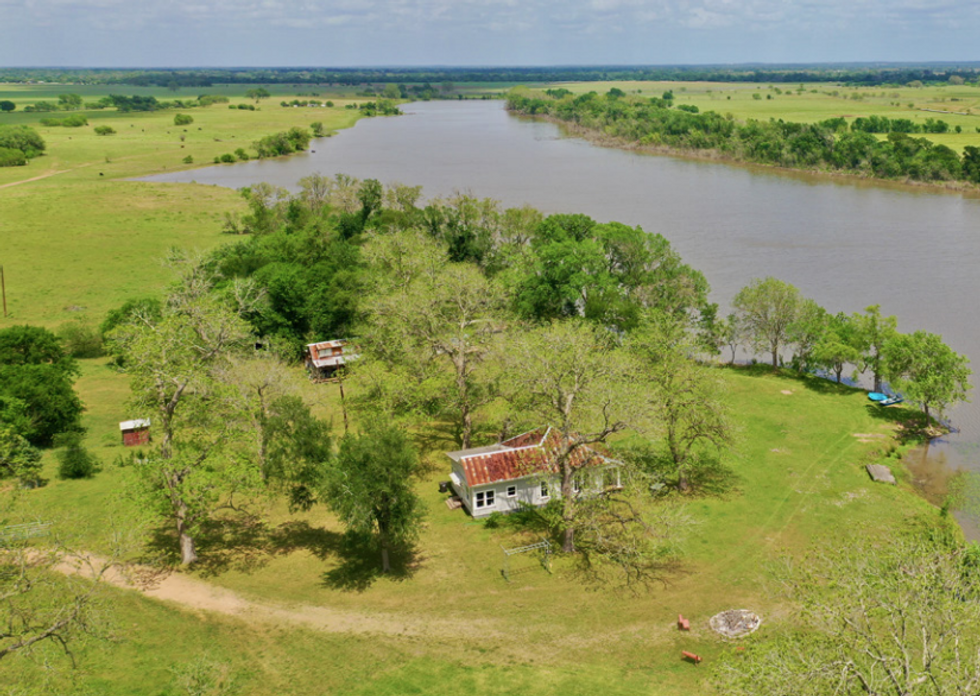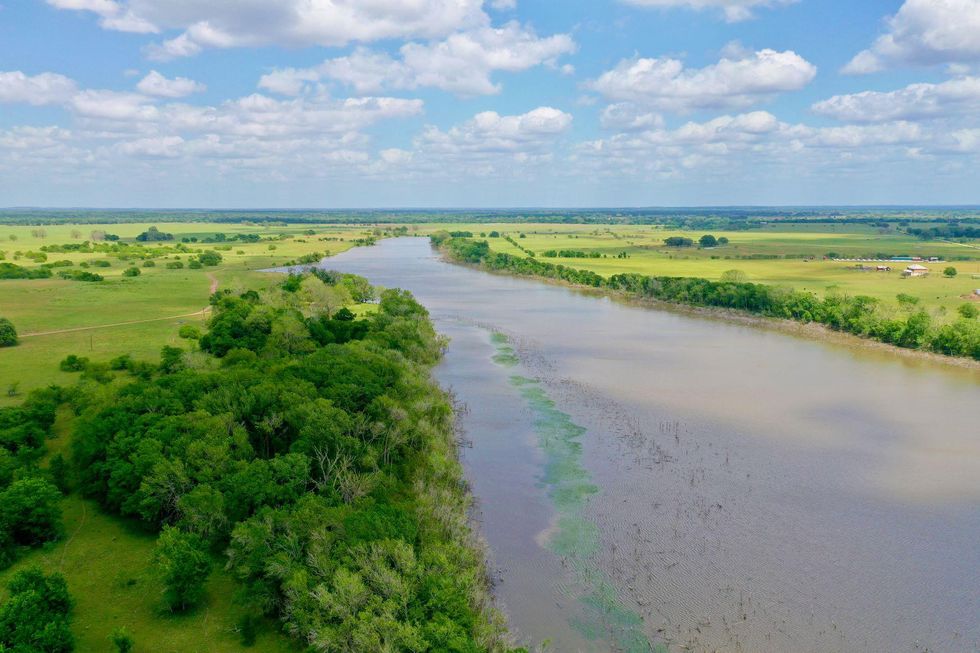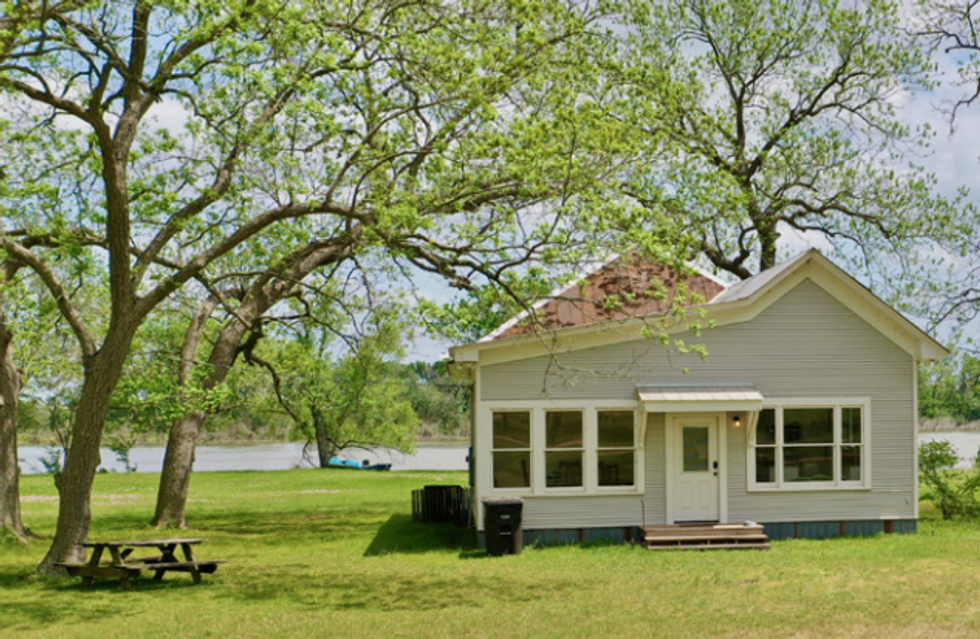 You'll have to leave city limits if you're looking for a proper ranch property like 417 Acres Shipp Lake Ranch, aptly named for its acreage. The property comes built out with three farmhouses, one of which has bedrooms and two bathrooms and two of which have two bedrooms and one bathroom. The nearly untouched property, which surrounds the 100-plus-acre Shipp Lake, has remained in the same family since the early 1900s and gives you picturesque views for the making of a dream home. In fact, the previous owners ran a water ski camp on the property.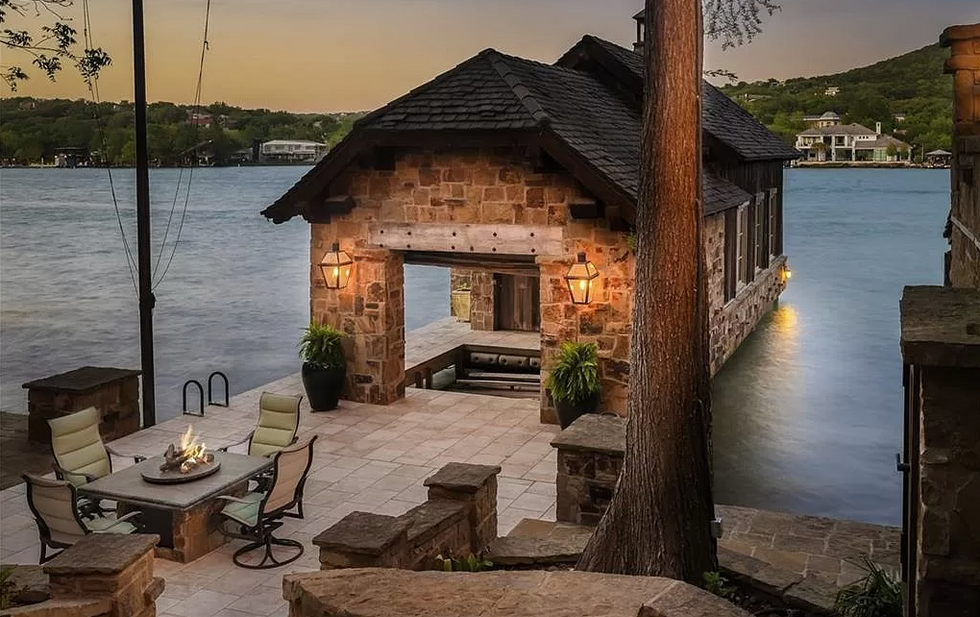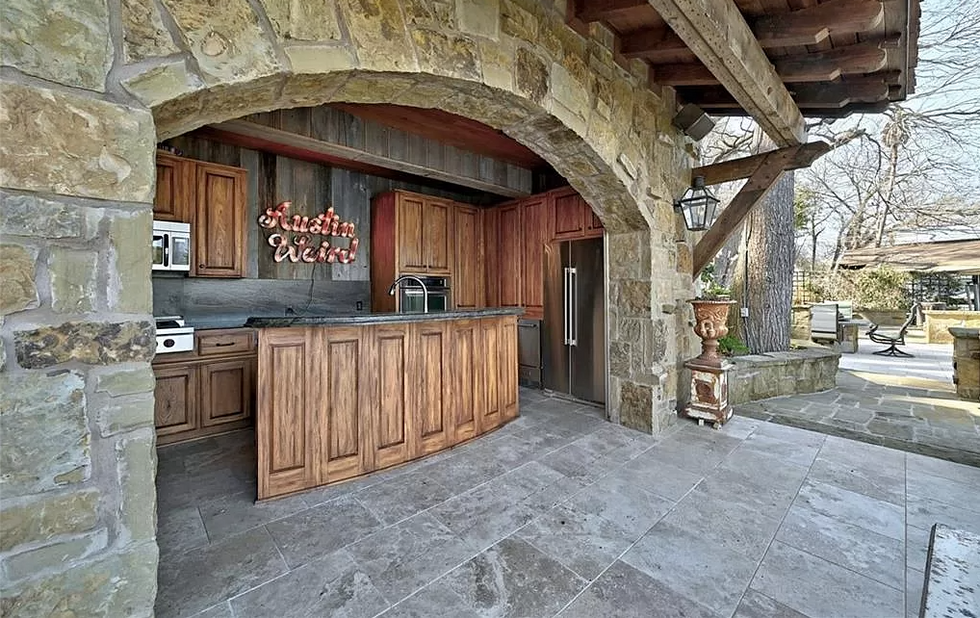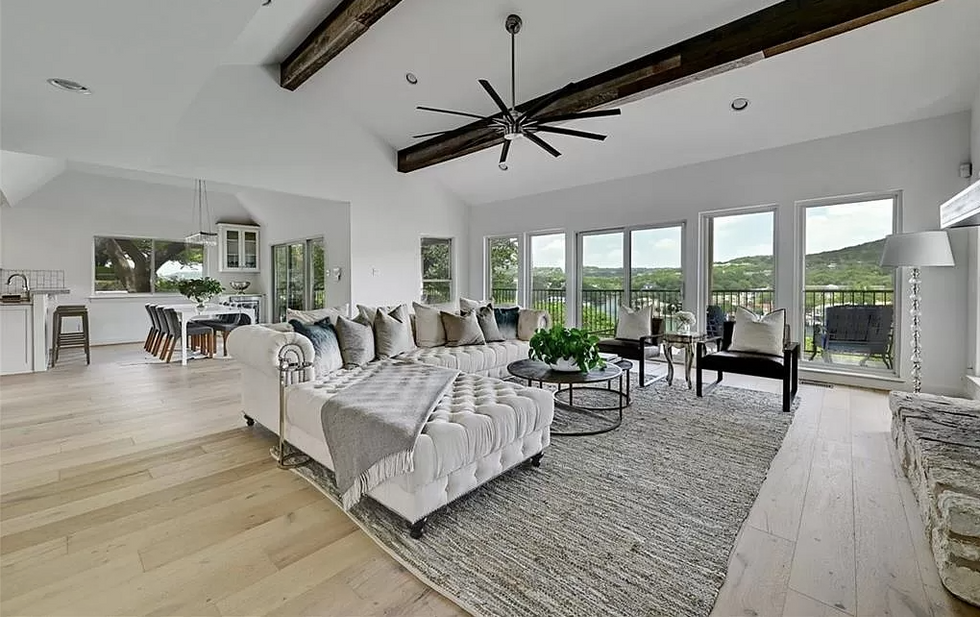 Sitting waterside on Lake Austin, this home gives you the unique opportunity to own a piece of the lush Hill Country with views of Mount Bonnell. The 2,750-square foot, three-bedroom, four-bathroom house allows you to integrate indoor and outdoor life with large windows opening to an outdoor living area. The crown jewel is the .76-acre parcel of land that tapers off to your own lakeside resort, featuring an covered outdoor kitchen, fire pit, stone boat house to store your water sports supplies and veranda sitting at the mouth of the water, perfect for an entertainer.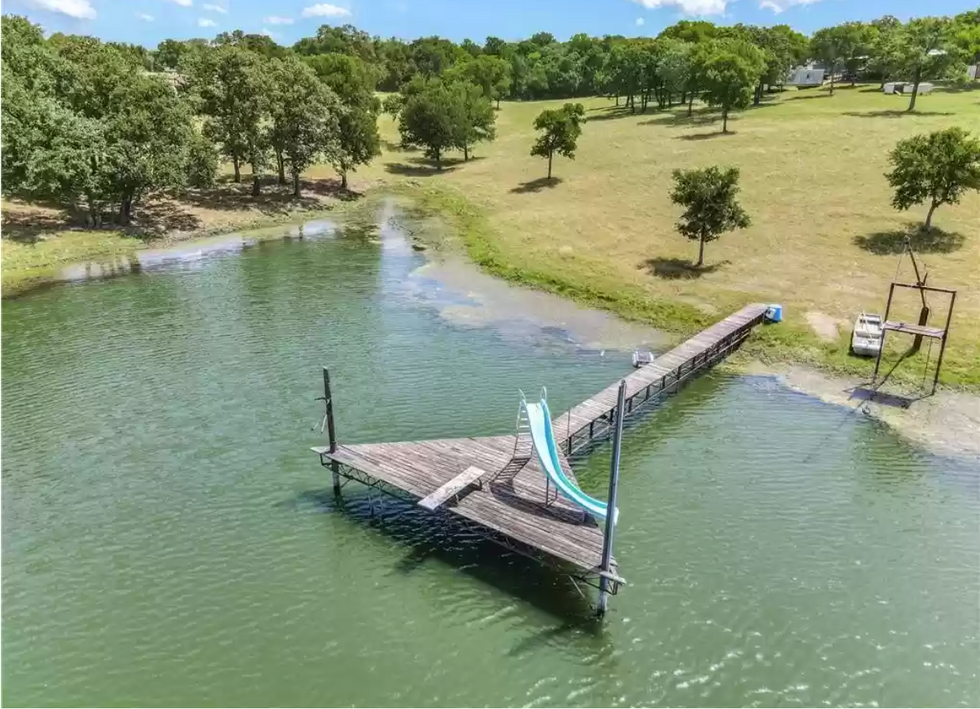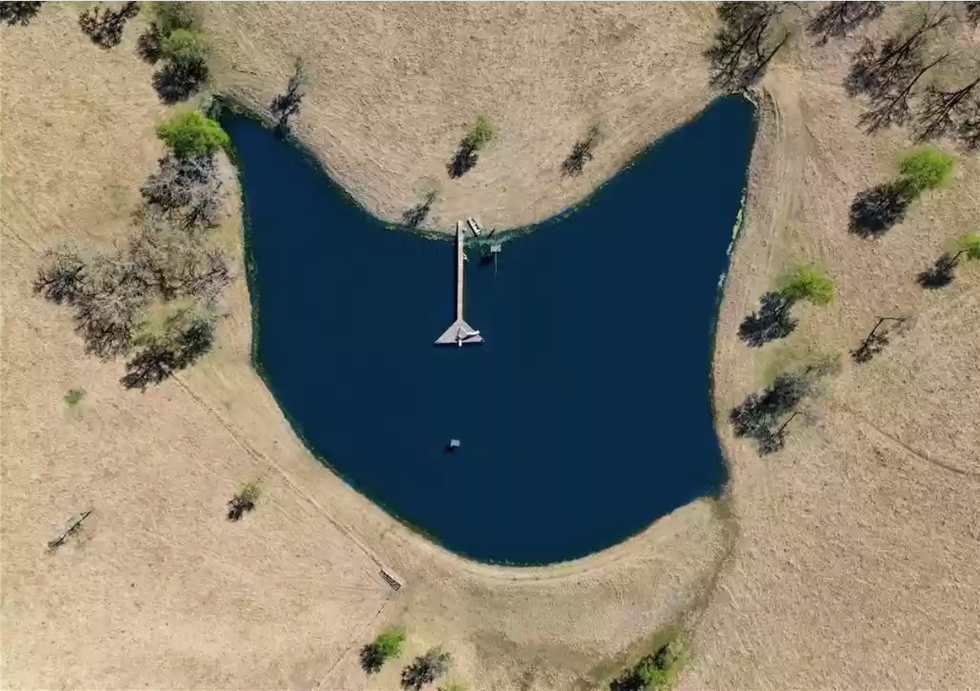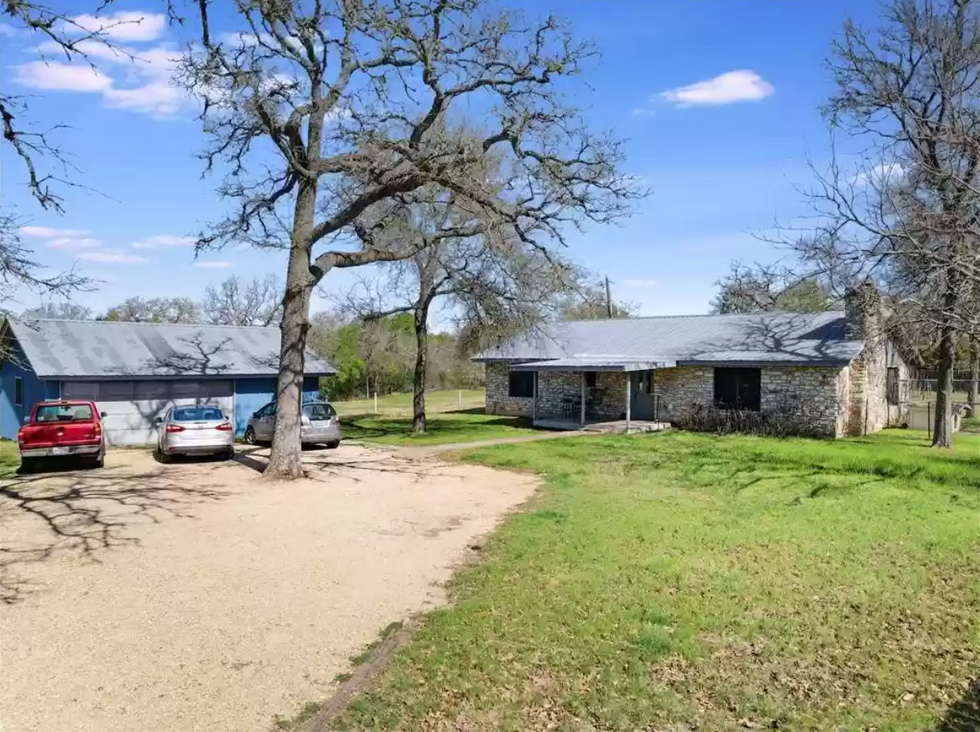 Got dreams of becoming a real Texas rancher? 7814 Brown Cemetery Rd. is the perfect place to start with 40 rolling acres of land and its very own swimming hole. Just east of Austin in Manor, the modest-on-the-outside home clocks at 4,412 square feet with five bedrooms and five-and-a-half bathrooms, but there are an additional two living structures on the property. The horseshoe-shaped pond sits in the heart of the property and comes equipped with a water slide, diving board and a fishing dock.