Get connected with our daily update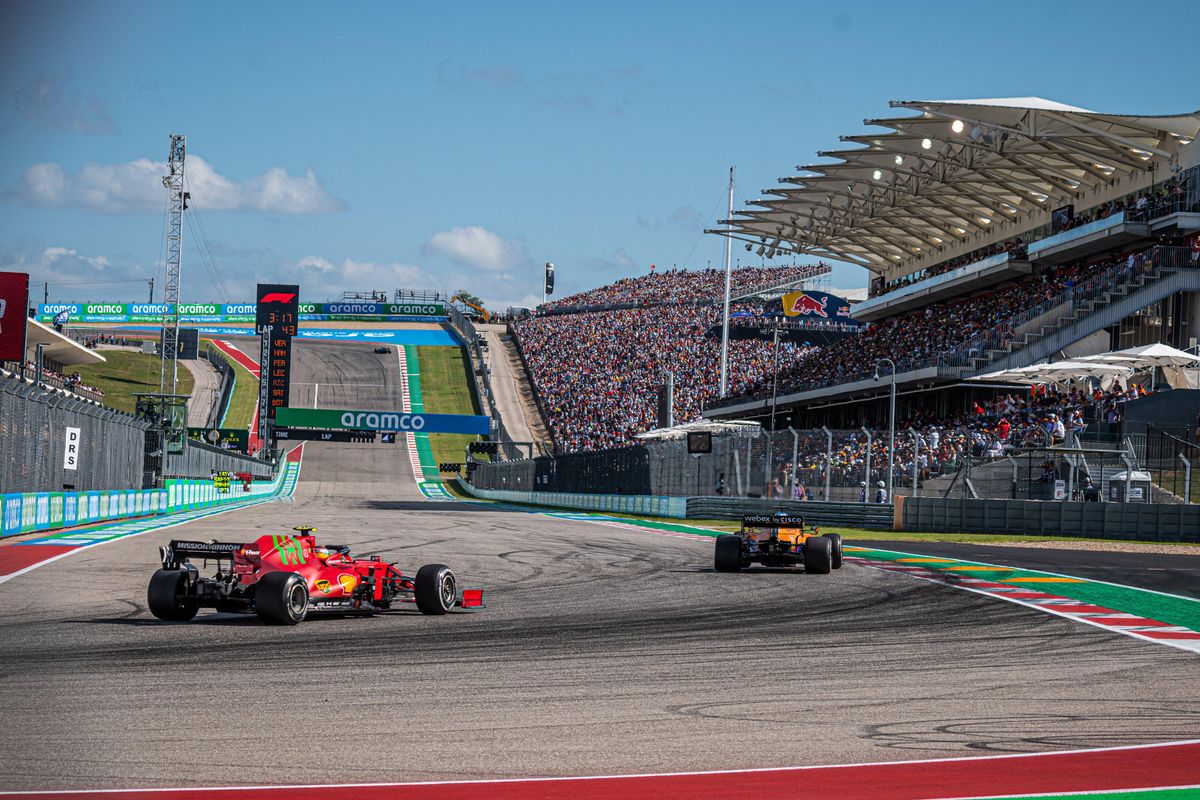 With an estimated 300,000 expected to pour into Miami for the freshly-minted Miami Grand Prix race this weekend, Austin's Circuit of the Americas will no longer be the only F1 race in the States.
---
COTA, which was the U.S.'s sole F1 headquarters for a decade, has new competition in Miami as the fellow up-and-coming tech hub gears up for the inaugural Grand Prix at Hard Rock Stadium May 6-8.
Here's a side-by-side comparison of the two Grand Prixs:
The venues
While Austin's track is still the only permanent purpose-built F1 track in the United States, Miami's temporary track has also been custom-made for Formula 1's open-wheel racecars.
Here's a look at the two tracks:
Circuit of the Americas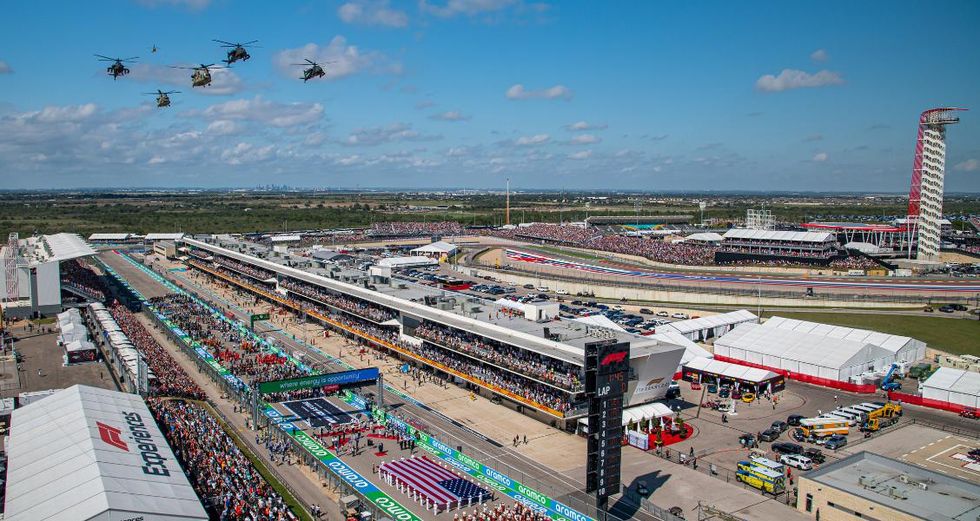 New amusement park to bring rollercoasters to COTA
Built on an 890 acre-plot in southeast Austin
20 turns
3.41 miles
Holds a weekend attendance record of ~400,000
Miami International Autodrome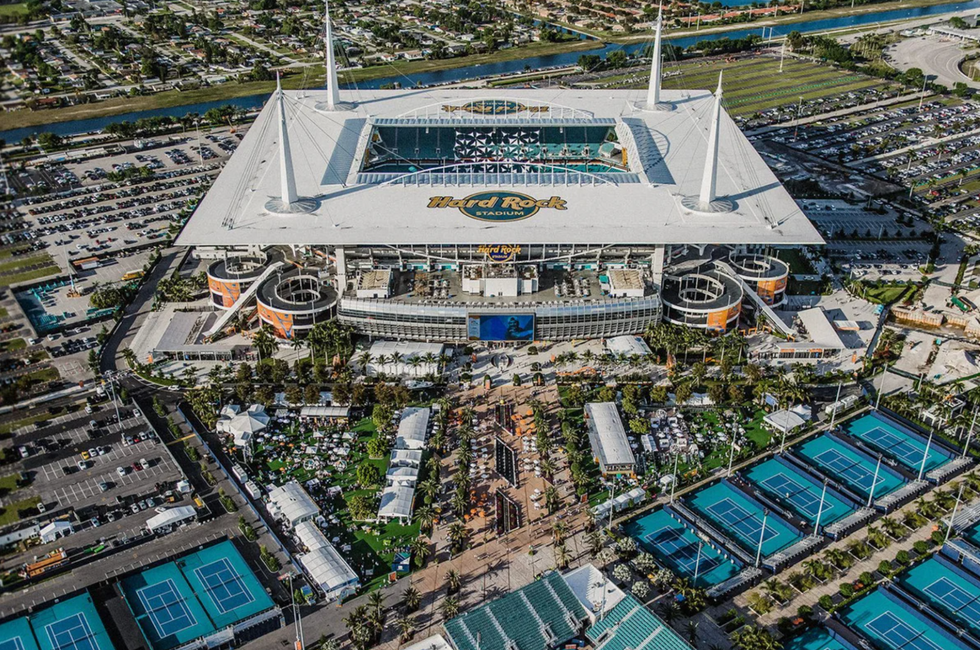 Built around the Miami Dolphins' Hard Rock Stadium
19 turns
3.36 miles
More than 300,000 are anticipated for the first Miami Grand Prix
The pricing
While F1 is known for its popularity among the wealthy, Austin's brand of F1 has become the people's F1 race. General admission tickets for each of the first two race days, which include preliminary races, entertainment and more, are on sale for as low as $59, while tickets to the Sunday U.S. Grand Prix are yet to go on sale. Single-day Sunday tickets started at $210 in 2021, while sold-out 3-day grandstand tickets started at $724 for the 2022 race.
Miami, however has embraced the luxury appeal of the global racing sport. Raceday tickets are averaging at $2,179, three times more expensive than Austin's 2021 race, according to SeatGeek. Some immersive packages are being resold for upwards of $25,000, while the lowest Friday ticket is selling for around $100.
The rest of Miami is bracing for the surge of wealthy ticketholders, with spending expected to exceed the 2020 Super Bowl's $571.9 million in revenue. Price tags over $100,000 are dotting the city over the weekend, with some hotel suites and exclusive nightclub tables priced at six figures each.
"This is going to be the biggest week in Miami history," Jeff Zalaznick, managing partner of Major Food Group, told NBC. "It's going to be a very hedonistic experience."
Meanwhile, COTA claims it brings in almost $1 billion each year as hundreds of thousands file into Austin for one of the city's biggest travel weekends of the year.
The events
To the good old days ✨ #USGPpic.twitter.com/B2zlULj55W

— Circuit of The Americas (@COTA) October 23, 2021
While on the throne as the U.S's sole F1 experience, COTA has sought to bring a festival-like atmosphere to each USGP. Every year, celebrities from Megan Thee Stallion to Ben Stiller and Gordon Ramsay dot the Austin event, while famous performers including Billy Joel, Shaquille O'Neal and Twenty One Pilots took to the stage at last year's race.
The 2022 event will feature Ed Sheeran as its headliner, with more announcements to come. And if it's anything like last year, the event will come packed with dozens of local food venues, musical guests, and amusement park-style entertainment from the Major League Eating Championship to stilt walkers and on-site tattoo artists.
"Austin is such a great host city, and an absolute highlight of the sport's global tour," COTA Chairman Bobby Epstein told Austonia. "With the campgrounds, the entertainment, and the themed villages, the grand prix at COTA takes on an unrivaled atmosphere. The COTA experience is much more like that of a historic, traditional Formula 1 track."
Under the helm of Epstein, the track is also expanding to include luxury "car condos" and a new amusement park dubbed COTALAND as early as 2023.
Among others, Miami's race is expected to host celebritiesLeBron James, David Beckham, Michael Jordan and Serena Williams, who attended the 2021 USGP. The event will also last for three days and include local food, music and entertainment, including a Miami-style beach club zone with poolside views of the race in the center of the track. And just like the hoity-toity Monaco F1 race, the luxe Miami GP will include a "Yacht Club"—one that the landlocked venue has created entirely from scratch with a faux marina and about a dozen dry-docked yachts.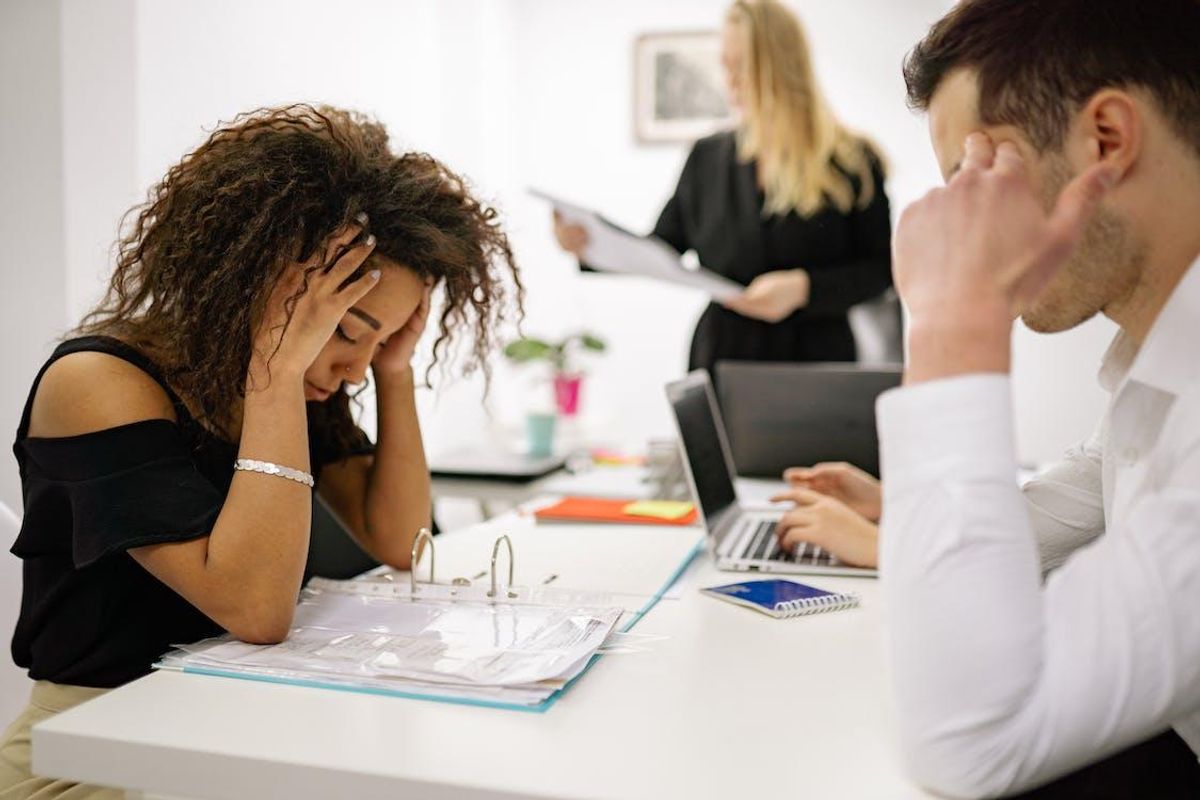 "Quiet quitting" first emerged on Tiktok in July to describe workers who choose not to go above and beyond at work. Some say the term demonizes employees who simply strive for a good work-life balance, while others have slammed down on the "slackers," often Gen Zers, who promote the trend.
Enter "quiet firing." At its surface, it seems to be employers' counterpart to the trend. Both are very old ideas with new names, but "quiet firing" can often have more dire consequences.

Per The Washington Post, "quiet firing" can look like being "nudged out by a manager who can't fire you but is making your job increasingly unpleasant and unrewarding." It may mean years without a promotion or a raise, fewer hours, or a lack of praise even when you feel like your performance hasn't dipped.
For some employers, the "quiet quitting" recipe is simple: reward your most productive employees while gently nudging others in a different direction.
For others, it's an unwelcome punishment for employees who don't make work their sole priority in life.
Unsurprisingly, these two trends seem to be intertwined. In the remote era, lines were increasingly blurred between work and home life. Employee burnout, "quiet quitting's" predecessor, earned the spotlight as many found that going above and beyond didn't result in increased job satisfaction or rewards.
To put it simply, many workers aren't happy. A Gallup poll showed that up to 50% of employees are engaging in a form of "quiet quitting," and job dissatisfaction has shown itself in Austin through the unionization and worker strikes of several local businesses.
While both terms are nothing new, they do seem to point to a larger toxicity within modern workplace culture.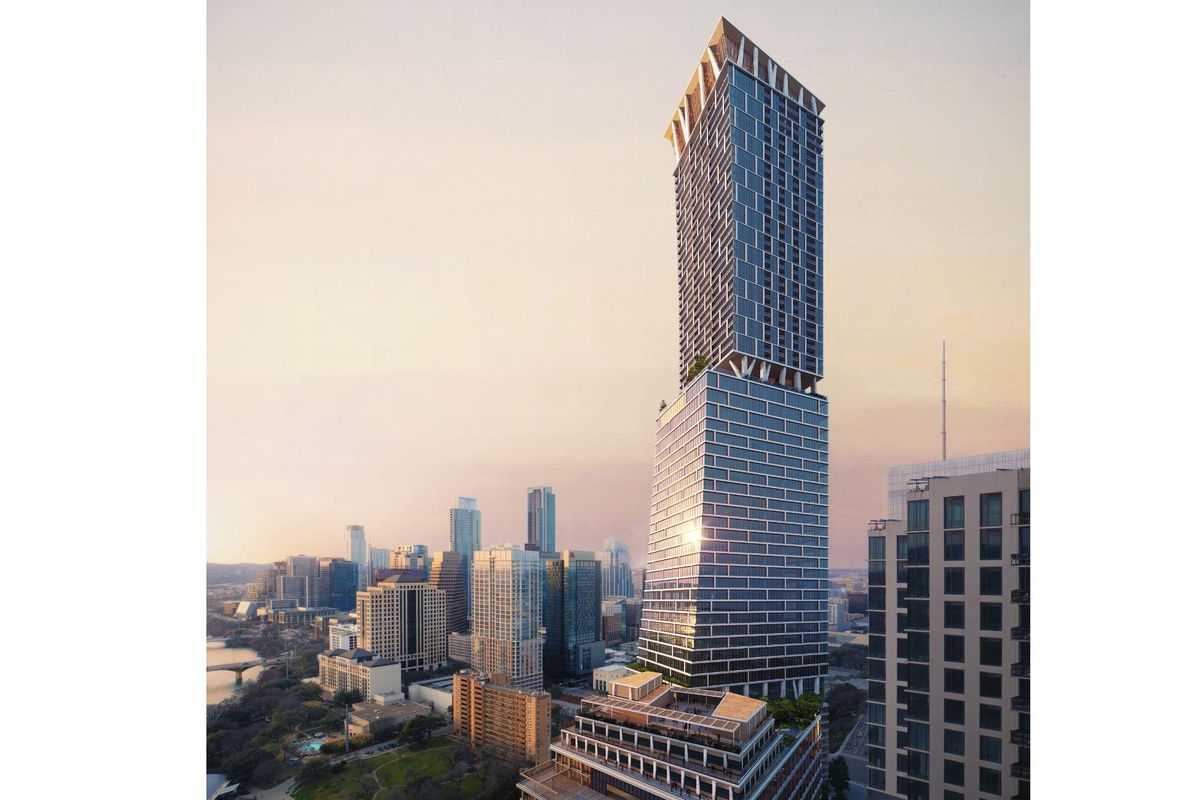 Standing at 1,022 feet near the intersection of Waller Creek and Lady Bird Lake, a mixed-use high rise called Waterline is set to open in late 2026.
The 74-story building will be more than 300 feet taller than the Independent, Austin's tallest, and 20 feet taller than the state's current champ, the JPMorgan Chase Tower in downtown Houston.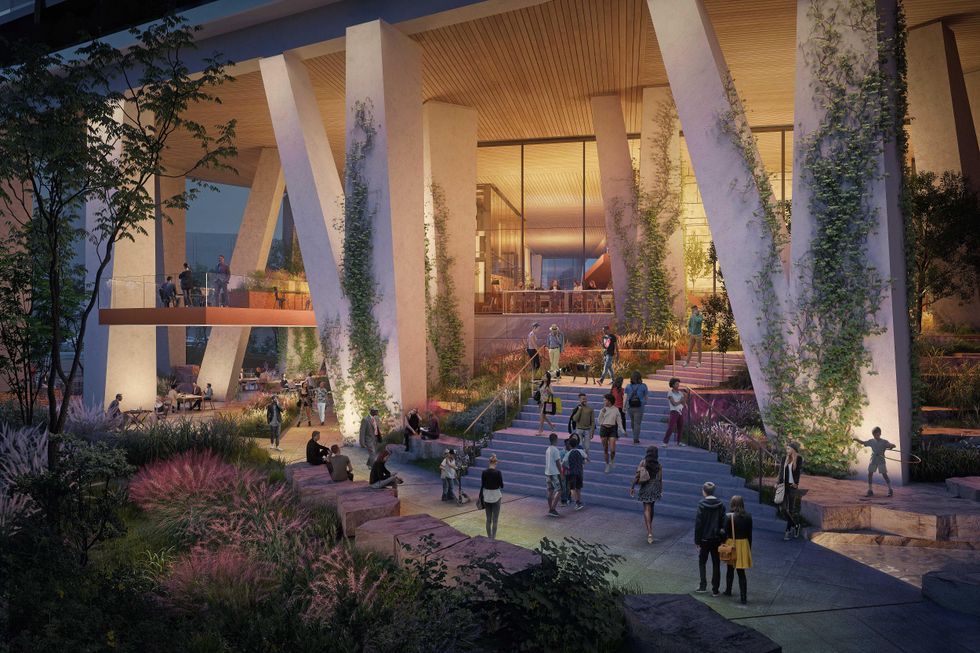 Features:
3.3 acres at 98 Red River St.
A 251 room hotel, Hotel Austin
352 luxury apartment homes
700,000 square feet of office space
The developers, Lincoln Property Company and Kairoi Residential, said Waterline will serve as a new gateway from the Central Business District to the Rainey Street district.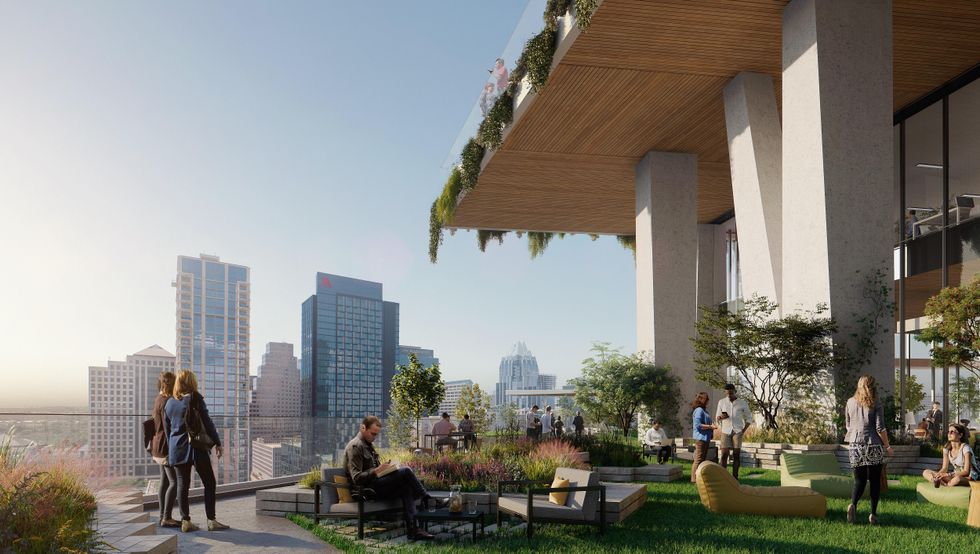 "Waterline marks a new milestone for downtown not only because of its height but also because of the positive impact this project will have on improving connectivity, enhancing public amenities, and attracting more people to this beautiful area of downtown," Seth Johnston of Lincoln said.
A Canadian pension fund manager is the project's primary owner.