Get connected with our daily update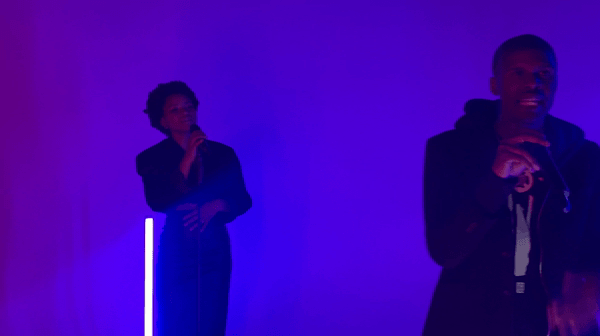 As part of a commitment to uplift local artists, three resident creators debuted new collections of work spanning three different mediums through FotoHouse's Artist-In-Residency program.
---
The program is a quarterly "incubating" affair—each resident is selected by "leading photographers, videographers, and tastemakers in the Austin scene," paired with a local mentor artist from their field and then given guidance and FotoHouse, 1701 Guadelupe St., resources to execute the project.
Artists received monthly check-in meetings to help solve problems and lend support. According to a release from FAIR, the program allows artists "to pursue new ideas and take provocative risks to expand their artistic practice," while giving them the eyes they need on their work.
Closing out the first artist residency program of 2022, FotoHouse showcased the work of Carla Taylor, a makeup artist and photographer; Ron Wayne, a model and musician; and Luke Lidell, a filmographer, with a mid-February viewing.
Carla "CT" Taylor | Makeup artist and photographer
A photographer and makeup artist by trade and first-generation American by heritage, Carla Taylor's showcase focused on a multimedia display that put Black women at the forefront.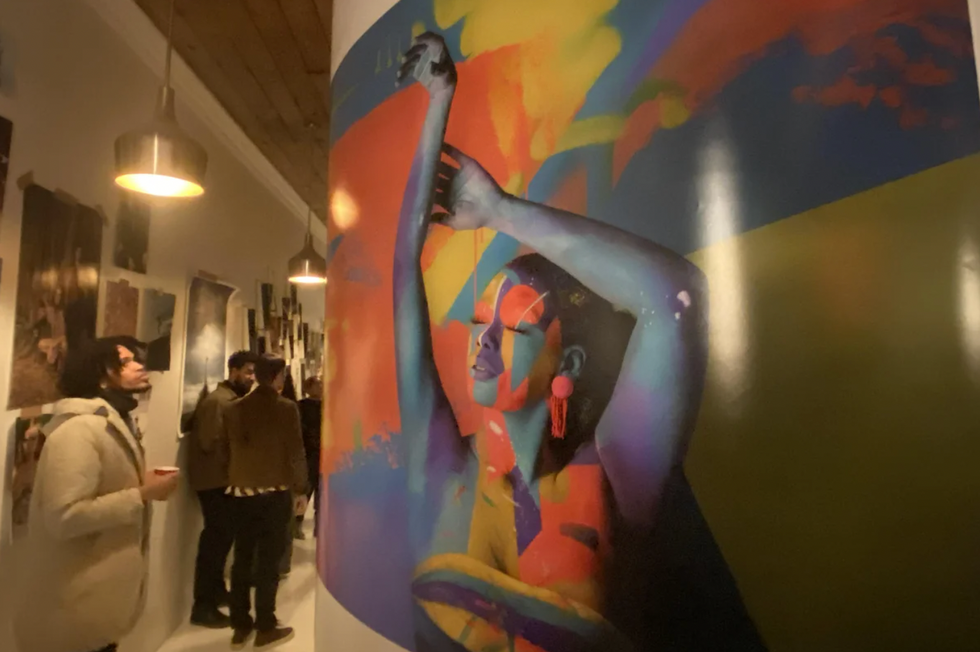 Paired with local artist Matthew Trujillo, the project was composed of constructed portraits, with Taylor executing both the makeup and the shutter while Trujillo created the colorful backdrops. The end result draped colorfully-painted photos over FotoHouse's rounded walls.
Luke Lidell | Film maker
After most recently getting his name out there with his film "Devexity," which starred Black Pumas frontman Eric Burton, Luke Lidell premiered a proof-of-concept trailer that will be used to generate interest in creating a full-length feature.
Called "Eyes," Lidell's film follows the true story of a "UFO" sighting by 60 schoolchildren at Ariel School in Zimbabwe in 1994. During a Q&A for the premiere, Lidell said the trailer was filmed on an exotic wildlife ranch in Texas over the course of two days.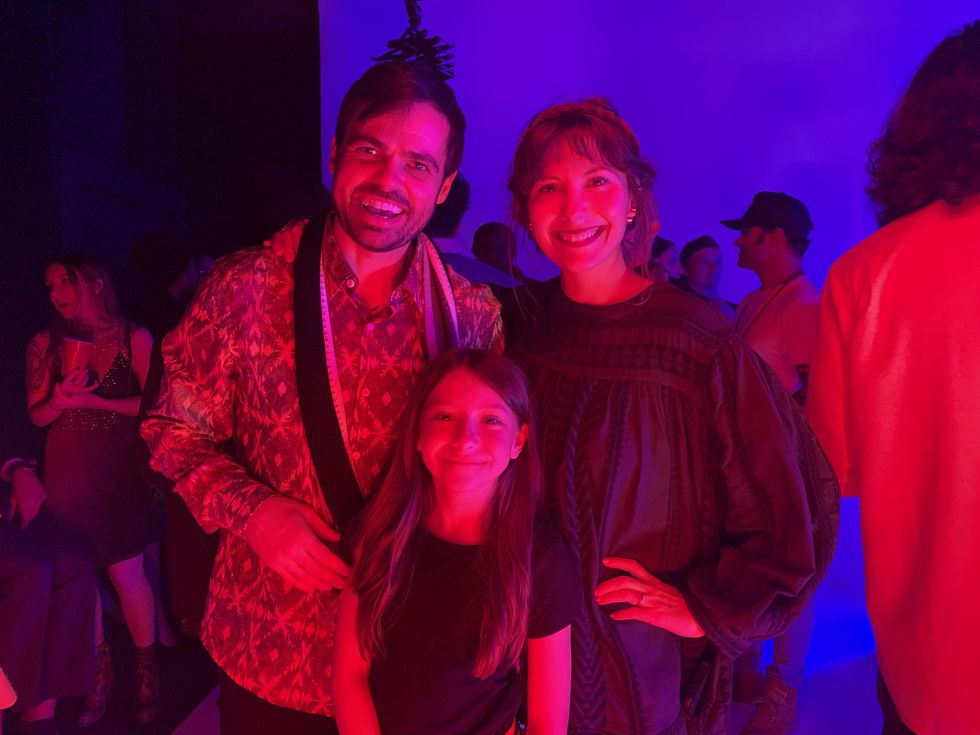 Lidell pictured with "Eyes" actors Stella Wren (center) and KarieAnn Randol (right). (Laura Figi/Austonia)
"I really wanted to show these characters just going about a natural day, casually hearing about it in the news," Lidell said. "Then something very dramatic happens to these children that they will never change their story on or forget the change all their lives, forever."
Working with a small budget, Lidell said he wants to get the proof-of-concept video in front of as many people as possible—especially Dan Aykroyd, who Lidell said has a vested interest in the story. Since his proof-of-concept focused mostly on the incident, Lidell said he wants to focus more on the interactions between parents and children in the full-length film.
"I think the main thing would be diving into some of the character's dynamics—some of their parents don't believe, some of them do," Lidell said. "I just think it's an amazing story and they ended up here like going back to their original school later, as adults, and talking about their experience so I'll maybe show that in the film as well."
Ron Wayne | Rapper and model
Leveraging his talents in both performance and modeling, Ron Wayne used his residency to create his first rap music video "One in a Million." Though he has already found success in modeling for Urban Outfitters, Fila, Vogue Magazine and New York Fashion Week, Wayne is making the shift toward music.
The music video, which splices the audio in and out as Wayne transitions in and out of two different versions of his own life, is meant to show vulnerability while chasing aspirations and breaking the cycle of what you were given.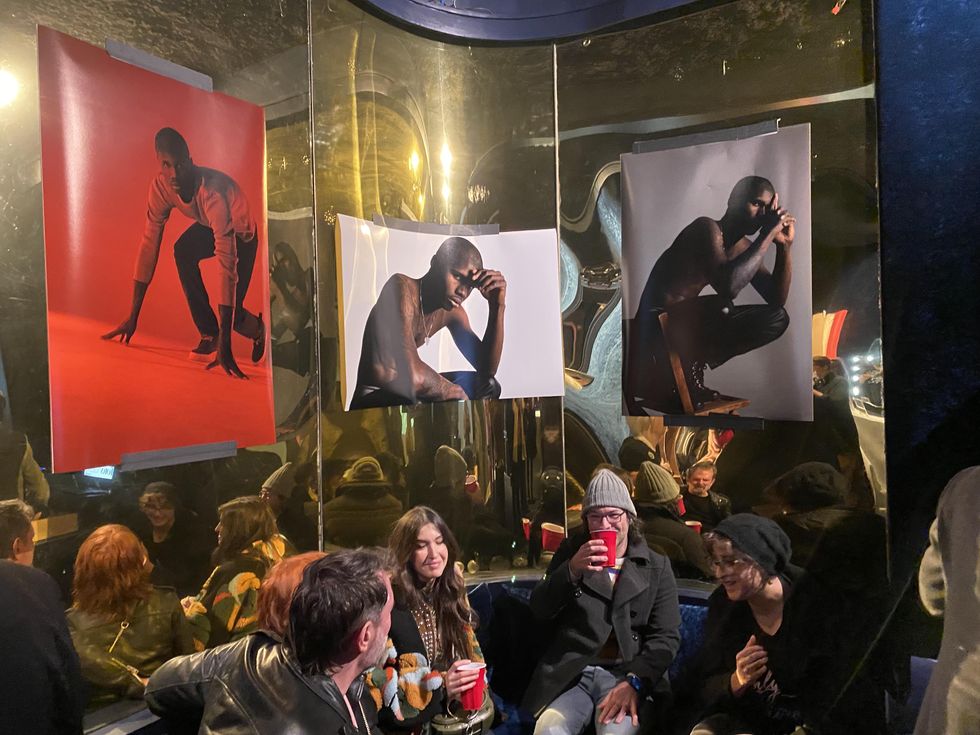 "Everyone wants to chase their dreams, whether there's anything that's stopping internally or externally outside yourself, you don't want to let anything block you," Wayne said. "So if you have a dream, believe in it."
In conjunction with FotoHouse's support, Wayne will debut his EP and career as a musician at SXSW 2022.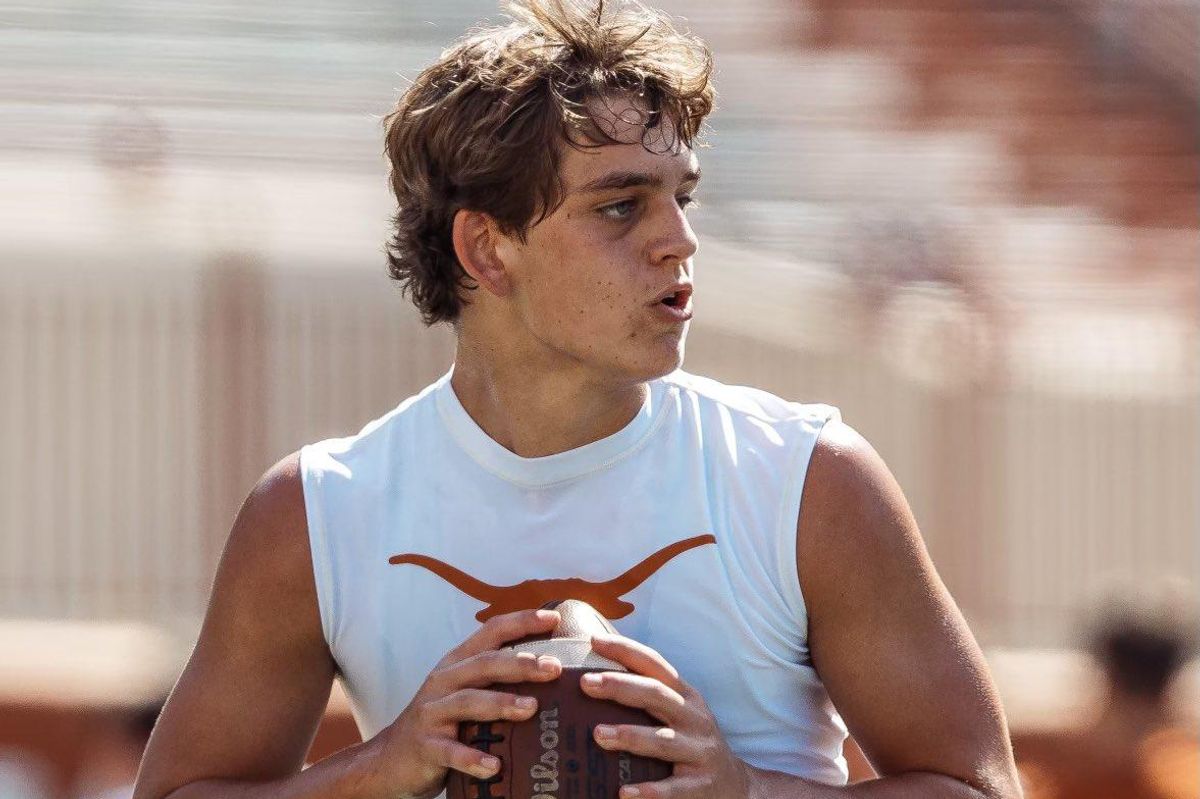 Arch Manning, the latest prospect in the Manning football family and No. 1 recruit in the class of 2023, has committed to the University of Texas.
Manning is the nephew of Eli and Peyton Manning and the son of Cooper Manning, a former wide receiver for Ole Miss. The Manning football legacy began with Archie Manning, Arch Manning's grandfather and namesake who played for the New Orleans Saints throughout the 1970s.
Manning joins head Texas football coach Steve Sarkisian's program after a disappointing 5-7 first season. Manning, who has been the starting quarterback at New Orlean's Newman High School since he was a freshman, could help build a stronger legacy for the new coach come 2025.
Manning had plenty of SEC suitors, including Georgia, Alabama and LSU, but committed to Texas after a recent visit to Austin.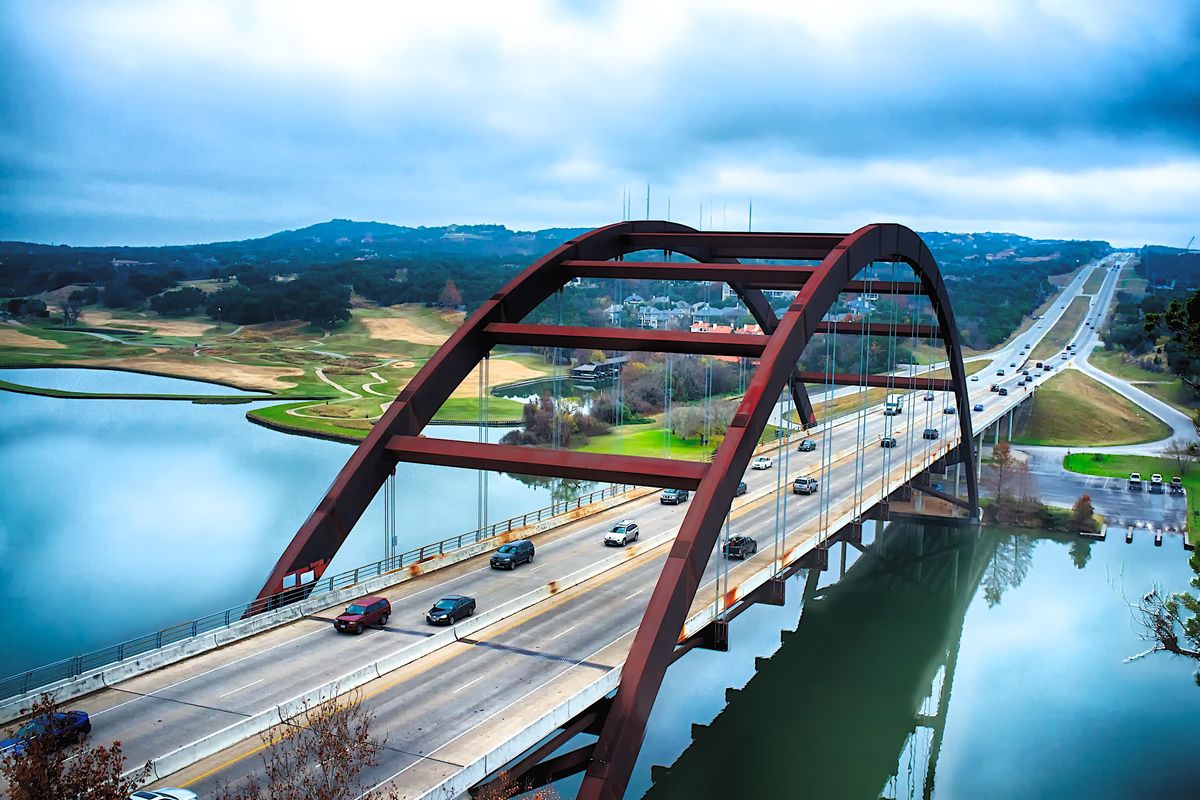 What would Austin be without its City Hall, Central Library or iconic 360 Bridge?
For 50 years, Austin developer Hensel Phelps has shaped Austin with city-focused landmark developments across the metro, gracing the top spot on Austin Business Journal's best general contracting list for years in a row.
In 1972, the company broke ground for the first time in Austin with the Town Lake, or Mopac Bridge project, connecting the developing areas of West Austin to the rest of the city.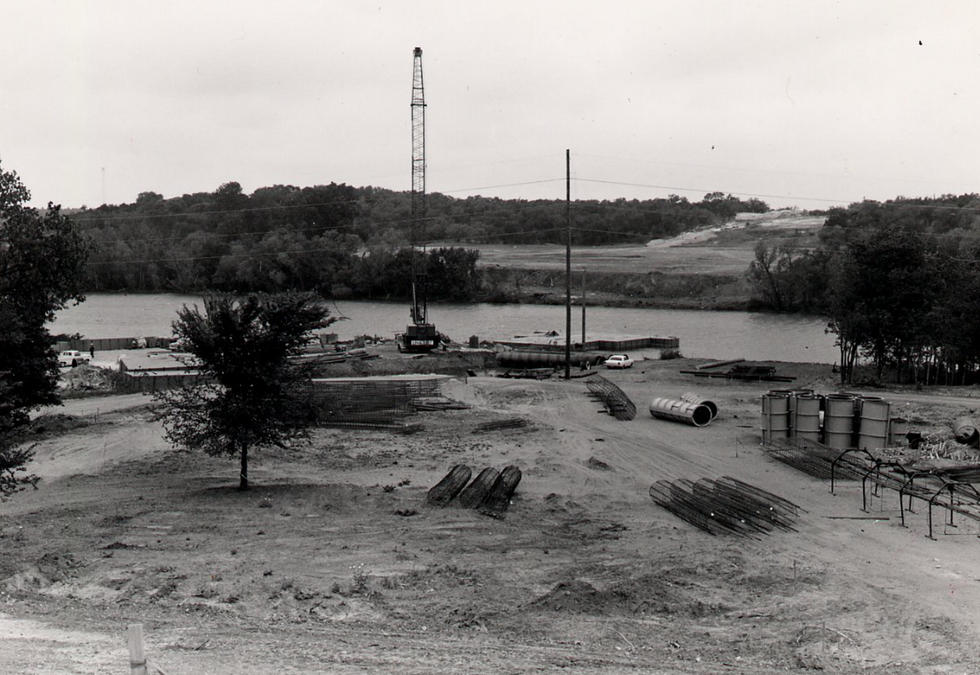 Hensel Phelps broke ground for its first project, the Mopac Bridge, in 1972. (Texas Freeway)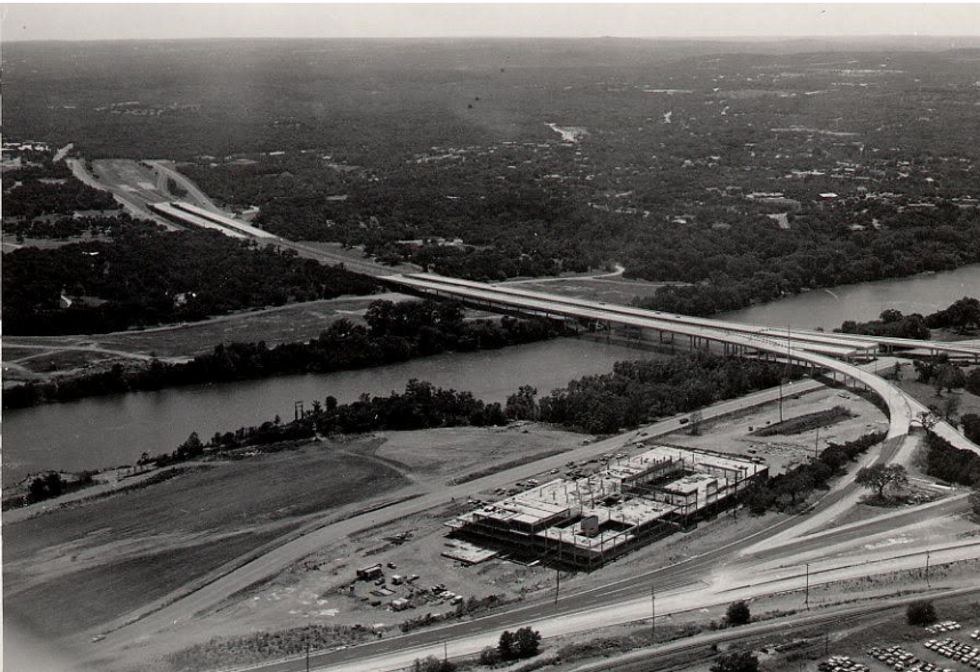 The Town Lake Bridge was one of eight available bridges in Austin at the time of construction. (Hensel Phelps)
Since then, it's headed several projects, including:
The Pennybacker (360) Bridge: After the Town Lake Bridge success, the company set out to build the world's second cable-supported bridge. Newcomers and native Austinites alike take to the nearby 360 Bridge Overlook Trail to see sunset views of the cliffside, copper-colored landmark.
Dell Diamond Baseball Stadium: Since it opened in 2000, the Round Rock Express, the metro's Triple-A- Minor League baseball team, has held countless games at this 85-acre, 11,000+ capacity stadium.
Samsung Fab 2 Chip Fabrication Facility: When Hensel Phelps helped Samsung with its second semiconductor project in the area in 2007, the grand opening ceremony was commemorated with the University of Texas Longhorn Band, UT Cheerleaders, pop singer LeAnn Rimes and a bald eagle to boot.
Austin Central Public Library: With six floors, a rooftop garden and plenty of window views of downtown, Austin's Central Library project quickly became a central hub for the city when it opened in 2017.
Darrell K. Royal-Memorial Stadium: The company has had a hand in all major expansions of the Texas Longhorns' longtime football stadium.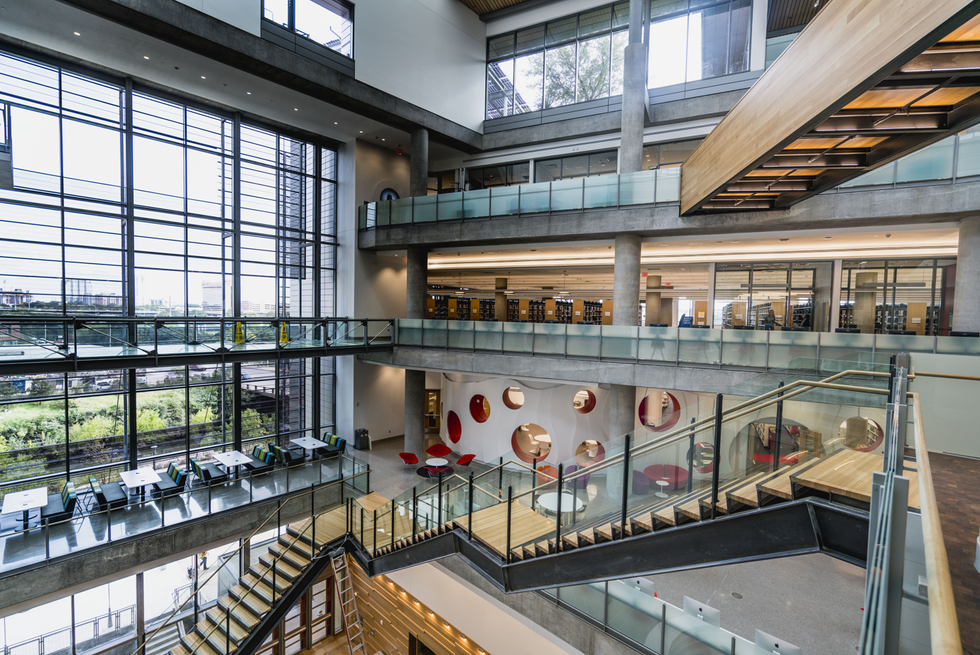 Austin's new Central Public Library first opened in 2017. (Hensel Phelps)
Through dozens of projects dotted throughout the region, Hensel Phelps' Southwest district manager and Vice President Brad Winans said the company's focus has always been the public sector.
"That's where we think we support and develop the city, from truly grassroots, truly local support and involvement in the community," Winans said. "Our job is to develop things that truly support the city, not specific to one business."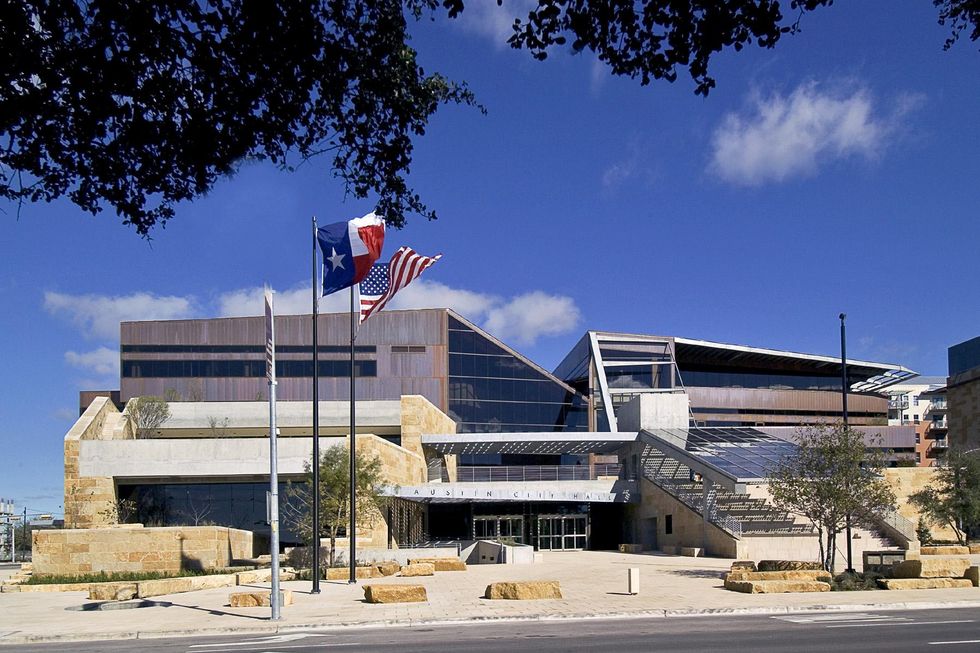 Austin's City Hall was constructed with native Texas limestone and built with sustainability in mind. (Hensel Phelps)
A University of Texas graduate and 30-year employee, Winans said that the company's 2004 City Hall project felt most impactful to the community. The building, built from both native limestone and recycled materials, embraced sustainability and high-tech qualities, including solar panels in its garage, while maintaining a classic Texan identity.
"It's a very hard industry to be a part of, but it's also very rewarding," Winans said. "For me, City Hall means a lot because the back in the day, we called it 'The Jewel,' and so it's great to be part of that."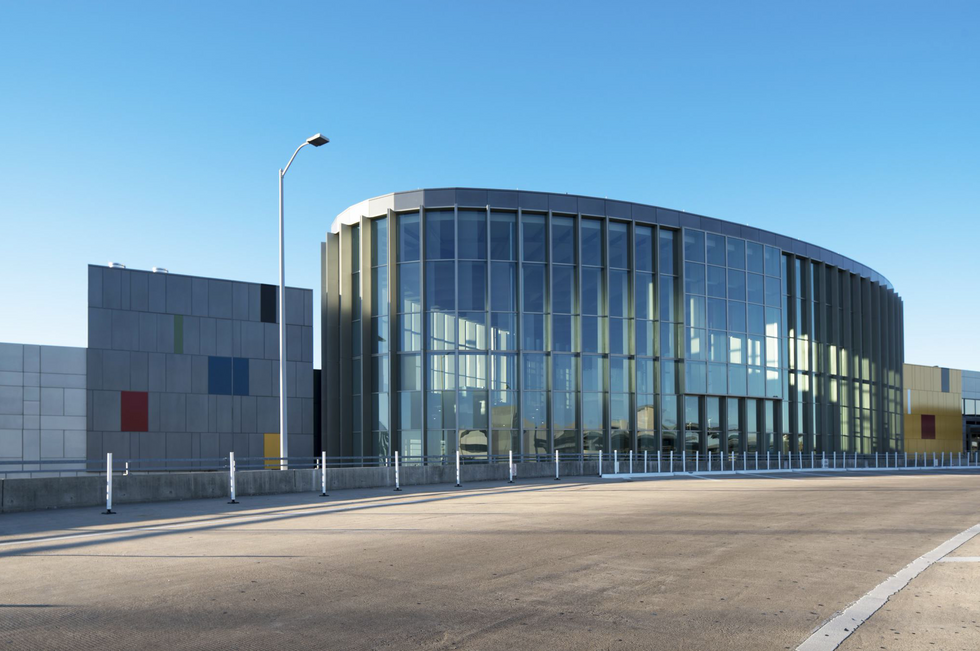 The company has constructed at Austin-Bergstrom International Airport in the past and will continue to help expand the airport. (Hensel Phelps)
With 50 years under its belt, Winans said the company will continue to work on the "endless" development opportunities coming to the city, from expansion of the rapidly-growing Austin-Bergstrom International Airport to projects in the tech sector.
"Everybody seems to want to come to Austin," Winans said. "It'd be nice if things did kind of spread out a little bit, but right now there's still a very eager push to develop in and around Central Texas and I think (Hensel Phelps) will be a major part of that."