Get connected with our daily update
Four Seasons' luxury homes on Lake Austin aren't built yet, but drone footage shows a tower is already in place to show potential buyers their future views. (Steven Joyner)
The brainchild of 1-800-Contacts founder Jonathan Coon and Four Seasons Hotel and Resorts will soon come to fruition with plans for multimillion-dollar lakefront residences by Lake Austin.
---
Updates on the project, which was first proposed by Coon three years ago, came out Tuesday, confirming that Coon and his development team were partnering with Four Seasons to create The Four Seasons Private Residences Lake Austin. This is Four Season's first standalone residential development in the state, joining the ranks of current locations in London, Los Angeles and San Francisco.
The development sits on 145 acres and will create 179 units that will range from smaller vacation homes just under 2,000-square feet to 7,000-square foot penthouses.
The luxury homes will start at $4 million and will emphasize comfortability, beauty and privacy. In addition to units that soak in views from multiple directions, the development will include an indoor garden, an athletic center and spa, a private two-story restaurant, clubhouse and theater.
Half of the cliffside views will also turn into a public overlook above the lake and will include free parking, similar to a nearby Pennybacker Bridge overlook located just west of the property.
According to the Austin Business Journal, Coon said that developers will break ground in early 2023 and should be completed by the end of 2025.
In addition to Coon and Four Seasons developers, others working on the project include executive architects Handel Architects LL P and Page Southerland Page, Inc., project engineer Arup Group Ltd. and sales and marketing team Eric Moreland Group.
Coon said the homes will be made with care for a special reason—he and his wife will also be living on the property.
"Our goal is really to maximize the customer experience, probably because we plan on being customers," Coon told ABJ.
Enjoying Austonia? Signup for our newsletter to get daily Austin news, straight to your morning inbox!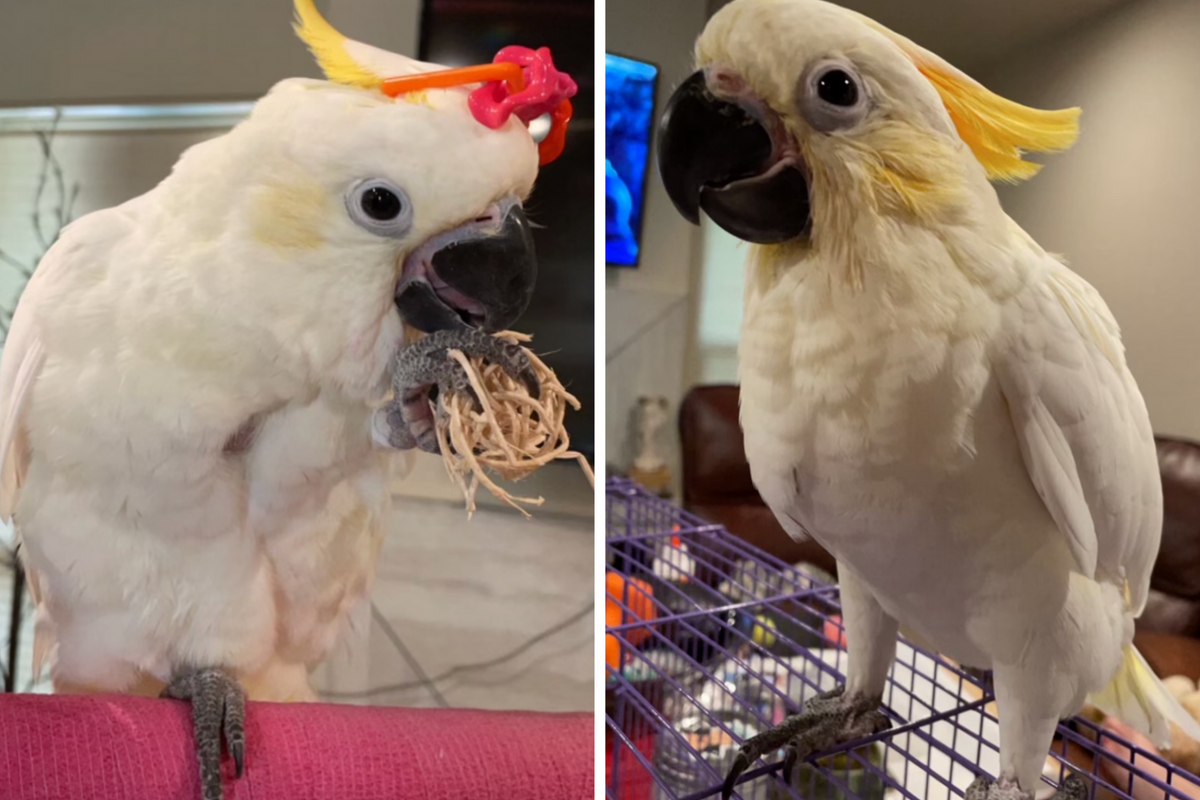 A big-money bird has been stolen from a northwest Austin pet store.
Kelsey Fernandez, the owner of a $6,000 sulphur and citron-crested cockatoo named Lemon Grab, said the emotional support animal was taken from the Gallery of Pets store, around closing time on Sunday.
"I've struggled with mental illness my entire life, and ever since I got him I've been doing so much better," Fernandez told Austonia.
The $6k cockatoo is young and will starve unless he is fed by hand, Fernandez said.
In a surveillance video, a man appears to have something under his shirt as he and two others exit the business around the same time the store believes that Lemon Grab was stolen.
Fernandez said a report has been filed with the Austin Police Department with an $1,000 reward for his return.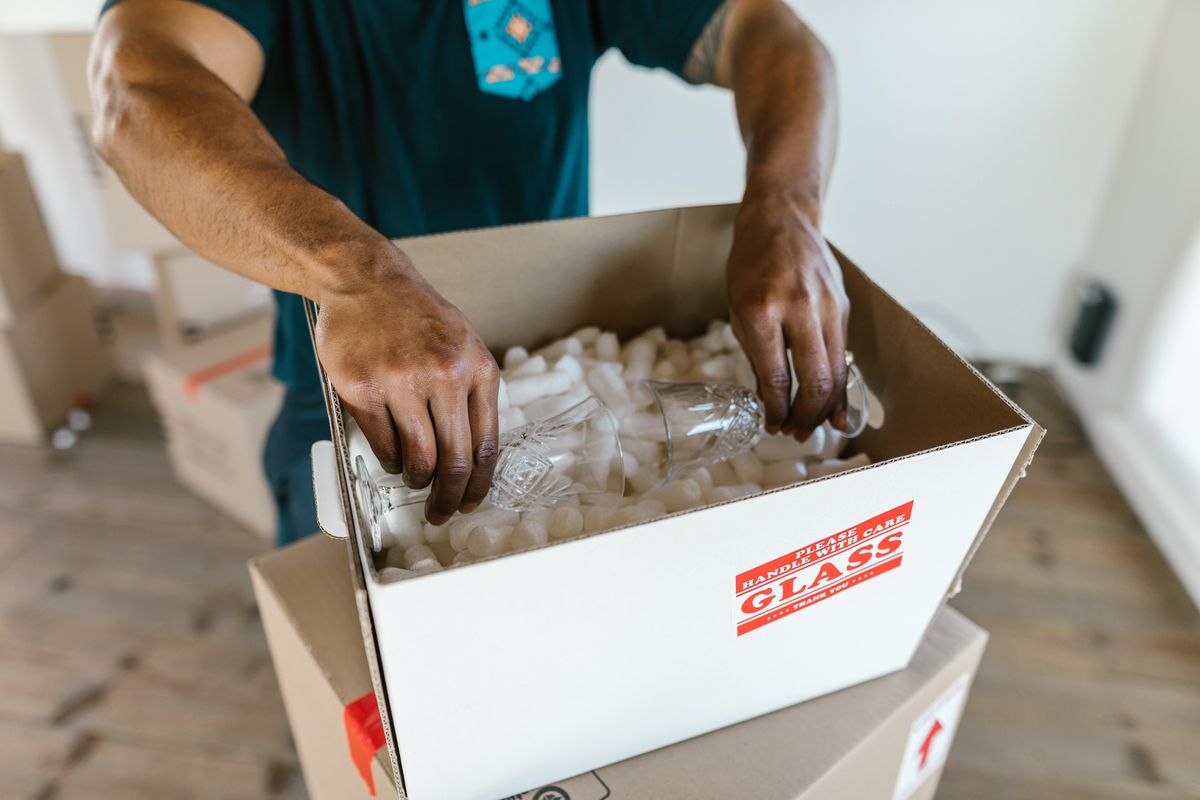 Introverts and personal space lovers may not want to make the move to Austin anytime soon: The Texas capital saw a bigger increase in one-bedroom rent prices than almost any other U.S. city in April, according to a Rent.com report.
Austin's one-bedroom rent has more than doubled—a 112% increase—from April 2021 to 2022, the report said. Only Oklahoma City saw a higher year-over-year increase with a 133% jump.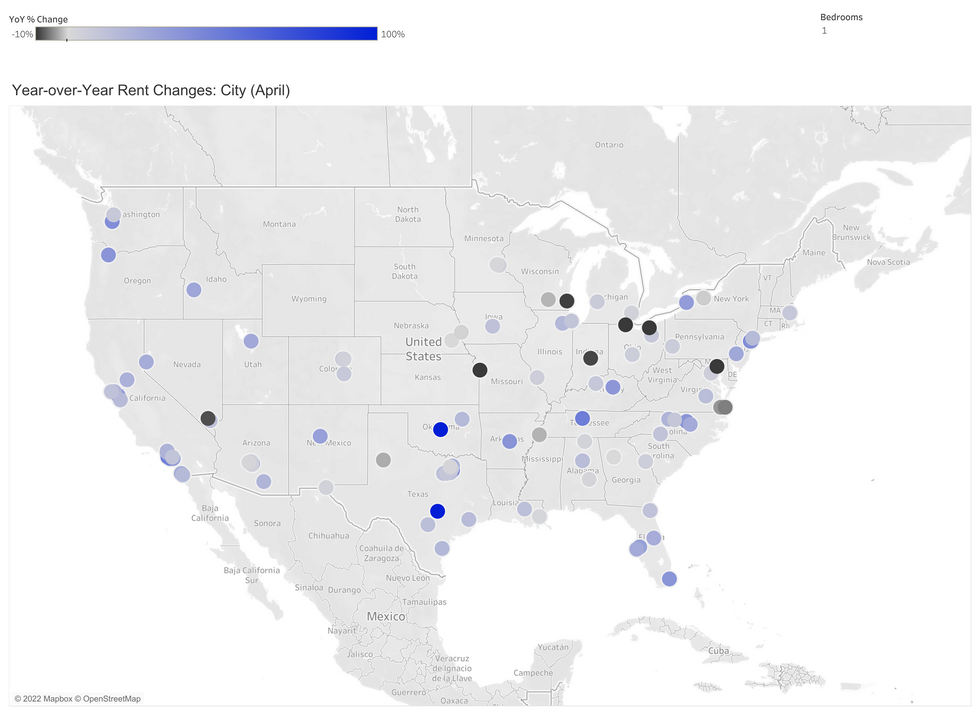 Austin also had the fourth-highest increase in two-bedroom rent, with a 50% increase in the past year. The city joined a nationwide trend where rents were up 8.3% year-over-year across the U.S, a trend exacerbated by a 6.2% increase in inflation in the same time period.
But "not everyone is experiencing inflation the same way," Redfin Deputy Chief Economist Taylor Marr said in the report, and a brunt of the load has gone to cities with more move-ins. While over 90% of state rental markets increased in the last year, that jump was seen most in Sun Belt states, including Texas, Arizona and Florida.
Even with breakneck increases in rent, however, Austin's rent prices still haven't cracked the top 10: the city's one-bedroom apartments are the 12th most expensive in the nation with an average price of $2,918. Meanwhile, its two-bedrooms fall behind Texas cities Frisco, Dallas and Plano and come out 34th on the list with a $2,302 average monthly rent.