Get connected with our daily update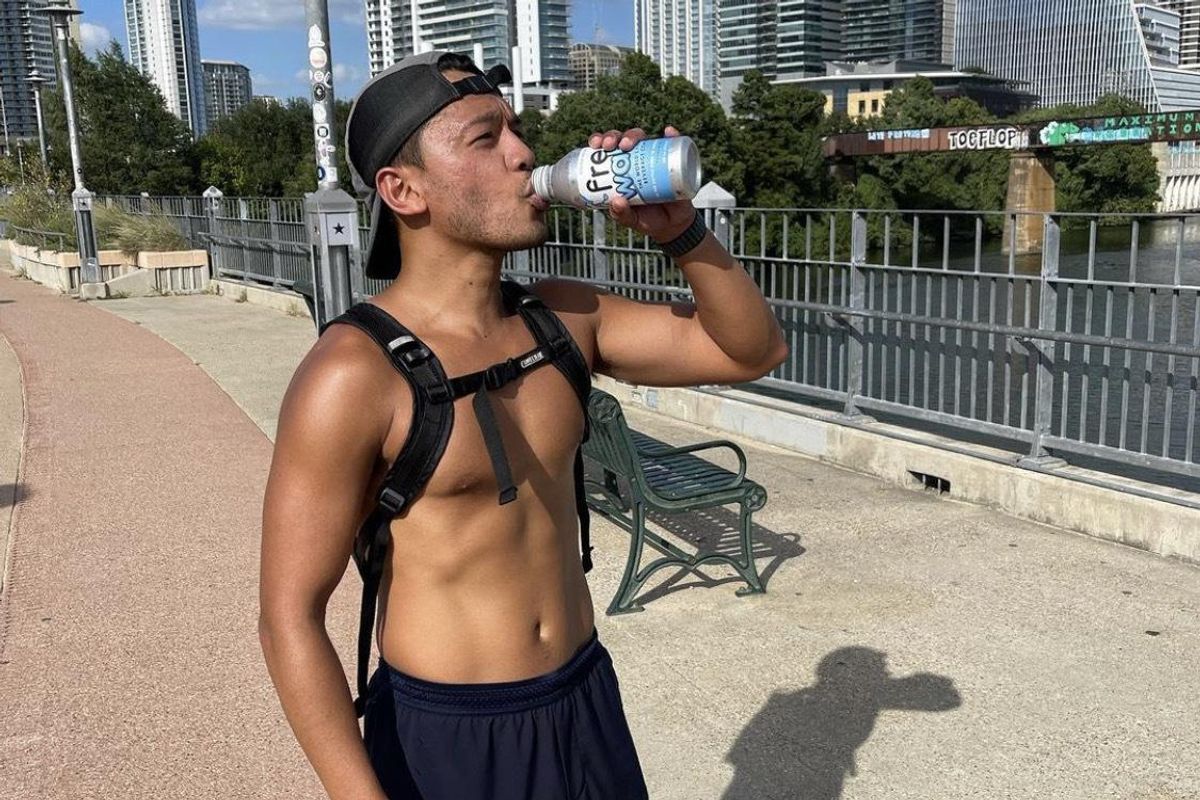 Austin-based company FreeWater is doing just what its name implies—it's the first packaged beverage company to be completely free to customers.
---
But there must be a catch, right?
While passing out waters to runners on Austin streets, families and other Austinites initially were skeptical about the brand, but they universally seemed to accept the money-saving, philanthropic ideals embodied by the new startup, FreeWater has said. Founded earlier this year, the company has already appeared on multiple news sites and has millions of views on its TikTok account.
Instead of charging for each bottle, FreeWater's business relies on advertising on its bottles to make its profits. More of a marketing channel than a product-based business, the startup offers B2B plans that sell bottles to businesses that can either hand out water or choose to have customers pay, or B2C distribution which directly gives bottles to customers for free.
"FreeWater aims to be a positive and prominent advertising channel that doesn't annoy or harass its audience," the company said in a press release. "Instead, they want to make people happy by saving them money, saving lives and helping the environment."
Philanthropic in nature, the company also donates 10 cents made from each bottle to Austin-based charity WellAware, which works to build water wells for people in need in East Africa.
Additionally, each bottle is made with recyclable materials including aluminum, and the company hopes to be totally carbon neutral by 2025.
As a marketing platform, FreeWater offers an interactive advertisement model that can include QR codes and other means of interacting with customers. According to an Associated Press article in May, the bottles receive 10 times the engagement of direct mail advertisements. FreeWater said its current valuation is $5 million as of October 2021.
While the company awaits support from major advertisers, it works to target famous brands and influencers Elon Musk through its growing social media following and handing out the products at popular Austin hotspots.
According to FreeWater's website, the company is on track to distribute 50,000 bottles by the end of 2021 and hopes to send out 1 million through 2022 as it places three vending machines around Austin early next year.
But founder Joshua Cliffords, who came up with the idea while learning about water insecurity issues from refugees, said water is just the start for the revolutionary company. Eventually, it hopes to create a free supermarket, other free beverages and a free "Amazon 2.0" that would enable the "free and profitable distribution of nearly every type of product that can be purchased in COSTCO today," including "food & beverages, clothing, medicine, computers, transportation, and travel."
While it has a small footprint now, expect to see more of FreeWater in the future as it hands out 20,000 of its free bottles at its media launch at the 2022 SXSW festival.
Enjoying Austonia? Signup for our newsletter to get daily Austin news, straight to your morning inbox!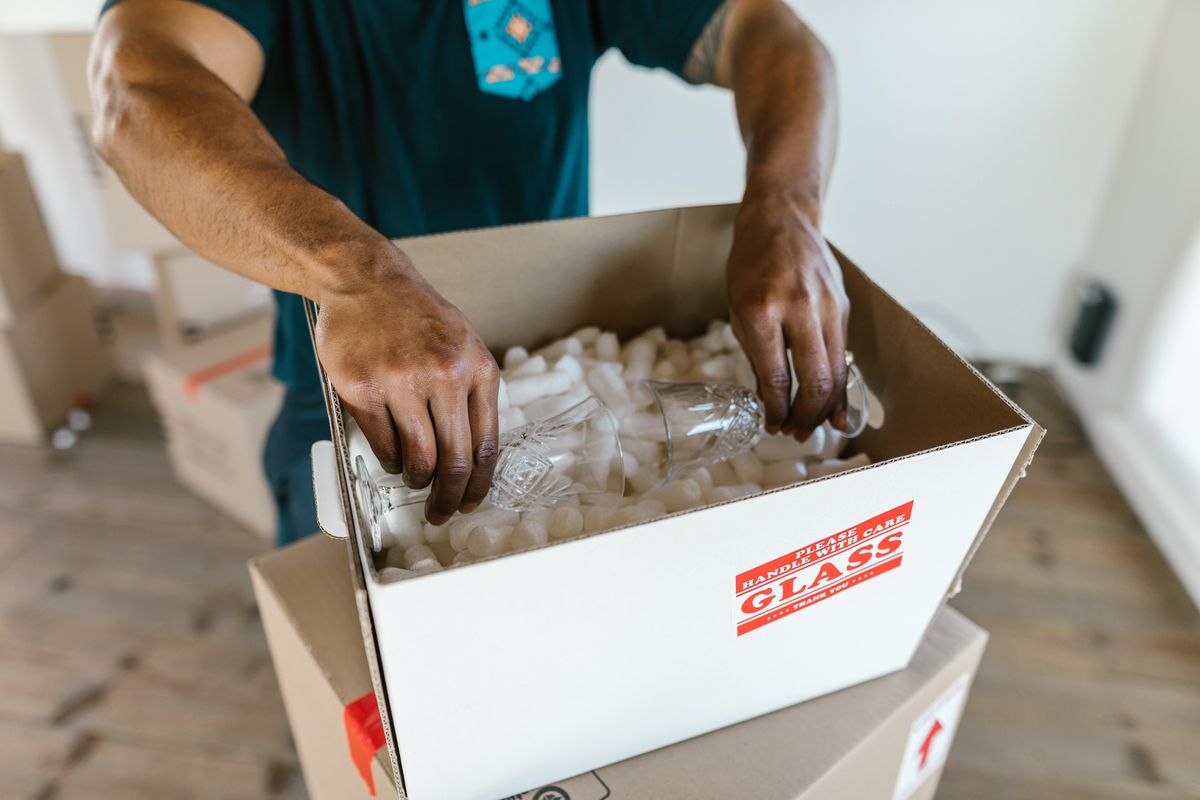 Introverts and personal space lovers may not want to make the move to Austin anytime soon: The Texas capital saw a bigger increase in one-bedroom rent prices than almost any other U.S. city in April, according to a Rent.com report.
Austin's one-bedroom rent has more than doubled—a 112% increase—from April 2021 to 2022, the report said. Only Oklahoma City saw a higher year-over-year increase with a 133% jump.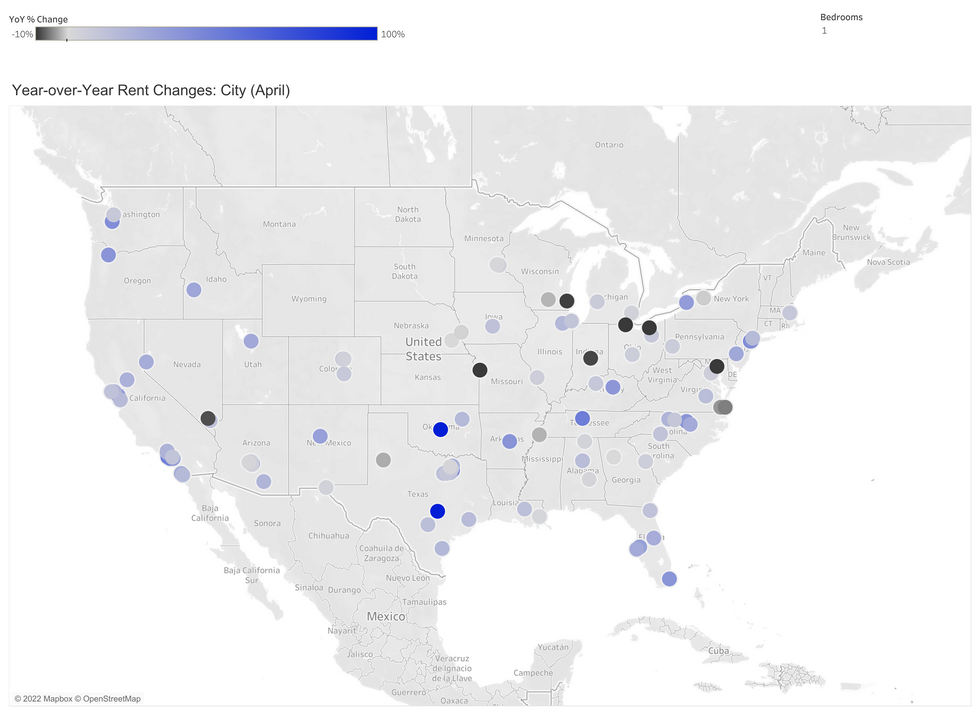 Austin also had the fourth-highest increase in two-bedroom rent, with a 50% increase in the past year. The city joined a nationwide trend where rents were up 8.3% year-over-year across the U.S, a trend exacerbated by a 6.2% increase in inflation in the same time period.
But "not everyone is experiencing inflation the same way," Redfin Deputy Chief Economist Taylor Marr said in the report, and a brunt of the load has gone to cities with more move-ins. While over 90% of state rental markets increased in the last year, that jump was seen most in Sun Belt states, including Texas, Arizona and Florida.
Even with breakneck increases in rent, however, Austin's rent prices still haven't cracked the top 10: the city's one-bedroom apartments are the 12th most expensive in the nation with an average price of $2,918. Meanwhile, its two-bedrooms fall behind Texas cities Frisco, Dallas and Plano and come out 34th on the list with a $2,302 average monthly rent.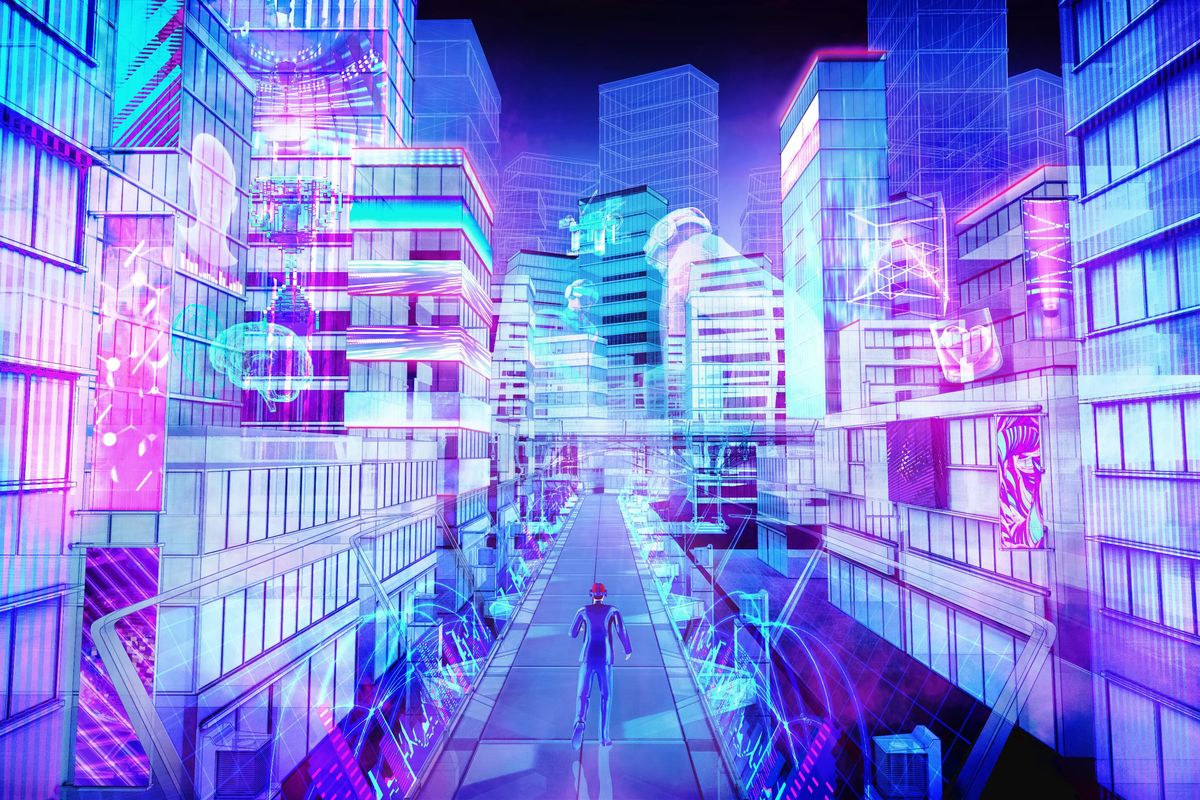 If the idea of the metaverse makes you feel more scared than excited, you're not alone.
In a recent poll on the metaverse, a third of respondents leaned toward feeling more scared about it. It's a response fitting for a tool that's in its infancy stages, where it's not uncommon for some to find it elusive or irrelevant, or require a virtual reality headset.
Amber Allen, founder of metaverse company Double A, has noticed these concerns. Now with the Austin-based company, she's working on advancements in the metaverse, which may see progress in business use before it becomes mainstream in the general public. But getting to that point involves demystifying misconceptions over it, like that we'll all put a headset on and avoid real life.
"A lot of people are talking about the metaverse and like what it could be in 10 or 30 years. And they're not talking a lot about what it is right now. And I think that's what scares people and confuses them," Allen told Austonia. "I'm just very passionate about what is the metaverse now. It's the next wave of the internet. No, you don't need to wear a VR headset."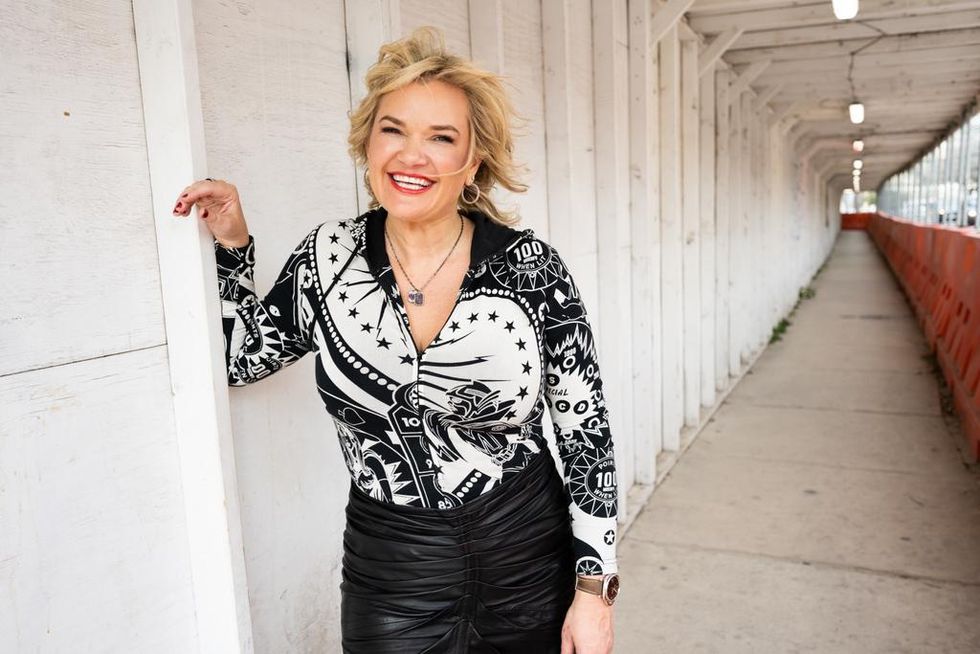 (Amber Allen/Twitter)
She broke this down last week in Forbes, writing about what is hype versus what's actually happening with this phase of the internet.
Allen sees how eventually, the metaverse could become a part of how we play and interact. But before the Metaverse extends to the average consumer, many predict that it will be popular in business first.

It's why some think Microsoft may have an edge over Facebook turned Meta in the industry. And why Allen has designed for work that's 3D, interactive and business to business, garnering interest from companies like General Mills, Dell and Chanel.
She points to how many workers now prefer a hybrid work environment, but says the business tools are not there right now. It's not just within the workplace, however. Double A also offers tools for boosting sales and generating brand engagement through activities like watch parties and meet and greets.
With companies like Allen's, corporate metaverse use could see wider adoption. Double A has hired 13 people this year, adding to the ranks of nearly 30 employees plus dozens of contractors. Some are remote workers outside of Texas while others use the office in East Austin with graffiti art that includes popular gaming figures like Zelda and the Mario Brothers.
Allen takes great pride in working in her home state, saying that she'd like to be a great ambassador for Austin. She said she wants people new to the city to feel welcome. She has meet ups from time to time so that new people who have moved in can get face time with others who have been in Austin for a while.
Still, her work is bound to extend outside of Austin as she aims to create products that will have global reach.
"I want to change the world," Allen said. "You got to think localized. If I'm creating something, how does this work for Europe? How would this work for Asia? How can they build on things?"