Get connected with our daily update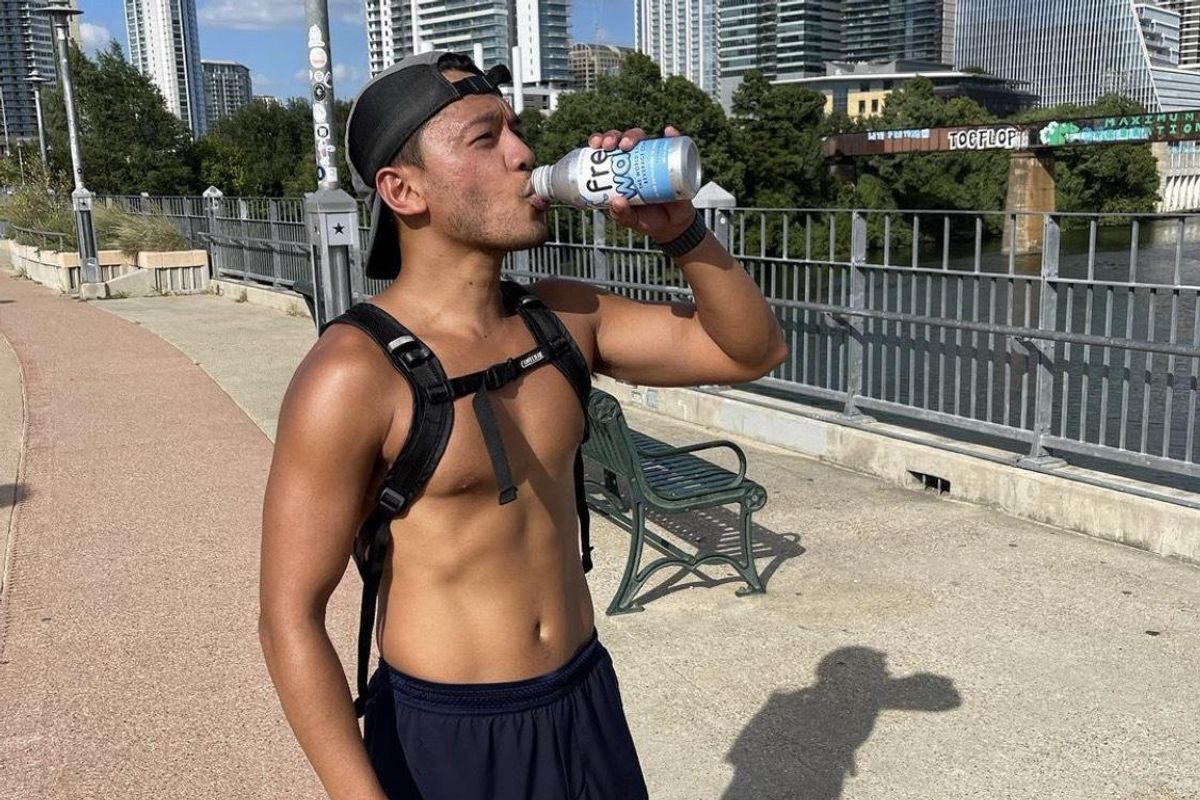 Austin-based company FreeWater is doing just what its name implies—it's the first packaged beverage company to be completely free to customers.
---
But there must be a catch, right?
While passing out waters to runners on Austin streets, families and other Austinites initially were skeptical about the brand, but they universally seemed to accept the money-saving, philanthropic ideals embodied by the new startup, FreeWater has said. Founded earlier this year, the company has already appeared on multiple news sites and has millions of views on its TikTok account.
Instead of charging for each bottle, FreeWater's business relies on advertising on its bottles to make its profits. More of a marketing channel than a product-based business, the startup offers B2B plans that sell bottles to businesses that can either hand out water or choose to have customers pay, or B2C distribution which directly gives bottles to customers for free.
"FreeWater aims to be a positive and prominent advertising channel that doesn't annoy or harass its audience," the company said in a press release. "Instead, they want to make people happy by saving them money, saving lives and helping the environment."
Philanthropic in nature, the company also donates 10 cents made from each bottle to Austin-based charity WellAware, which works to build water wells for people in need in East Africa.
Additionally, each bottle is made with recyclable materials including aluminum, and the company hopes to be totally carbon neutral by 2025.
As a marketing platform, FreeWater offers an interactive advertisement model that can include QR codes and other means of interacting with customers. According to an Associated Press article in May, the bottles receive 10 times the engagement of direct mail advertisements. FreeWater said its current valuation is $5 million as of October 2021.
While the company awaits support from major advertisers, it works to target famous brands and influencers Elon Musk through its growing social media following and handing out the products at popular Austin hotspots.
According to FreeWater's website, the company is on track to distribute 50,000 bottles by the end of 2021 and hopes to send out 1 million through 2022 as it places three vending machines around Austin early next year.
But founder Joshua Cliffords, who came up with the idea while learning about water insecurity issues from refugees, said water is just the start for the revolutionary company. Eventually, it hopes to create a free supermarket, other free beverages and a free "Amazon 2.0" that would enable the "free and profitable distribution of nearly every type of product that can be purchased in COSTCO today," including "food & beverages, clothing, medicine, computers, transportation, and travel."
While it has a small footprint now, expect to see more of FreeWater in the future as it hands out 20,000 of its free bottles at its media launch at the 2022 SXSW festival.
Enjoying Austonia? Signup for our newsletter to get daily Austin news, straight to your morning inbox!
Help us find our editor!
Austonia, a for-profit Austin digital media company, is looking for the right person for a new position as newsletter editor.
Are you an innovator who wants to work exclusively in digital media and push the boundaries? Do you have 3+ years in digital, broadcast, print or agency work? This could be the opportunity for you.
In two years we've created a place in the Austin media landscape, and we're looking for people who can move us toward the front.
AM email newsletter, 22,500+ daily subscribers
Austonia.com, reaching 250,000+ users/month
Social media, 50,000+ followers
Success in this role is based on skills: an excellent writer, editor, visual communicator and storyteller who builds compelling stories with digital and classic elements, who can recruit and mentor contributors in doing the same.
Austin is the most interesting city in the world, and we want to cover it that way. The people, issues, opportunities, challenges, companies and cultures that make Austin dynamic and successful.
Compensation depends on experience. Benefits include PTO and employee Blue Cross Blue Shield "Silver" health coverage, with 100% of the monthly premium paid by the company.
This is a hybrid, mostly remote position. Must live in Austin.
The position reports to Austonia's CEO.
To apply, follow this link to become a candidate immediately:
https://hu9c8d8pxw6.typeform.com/to/JMkTWPwG
Or send your contact info and a link to your LinkedIn profile to hr@austonia.com.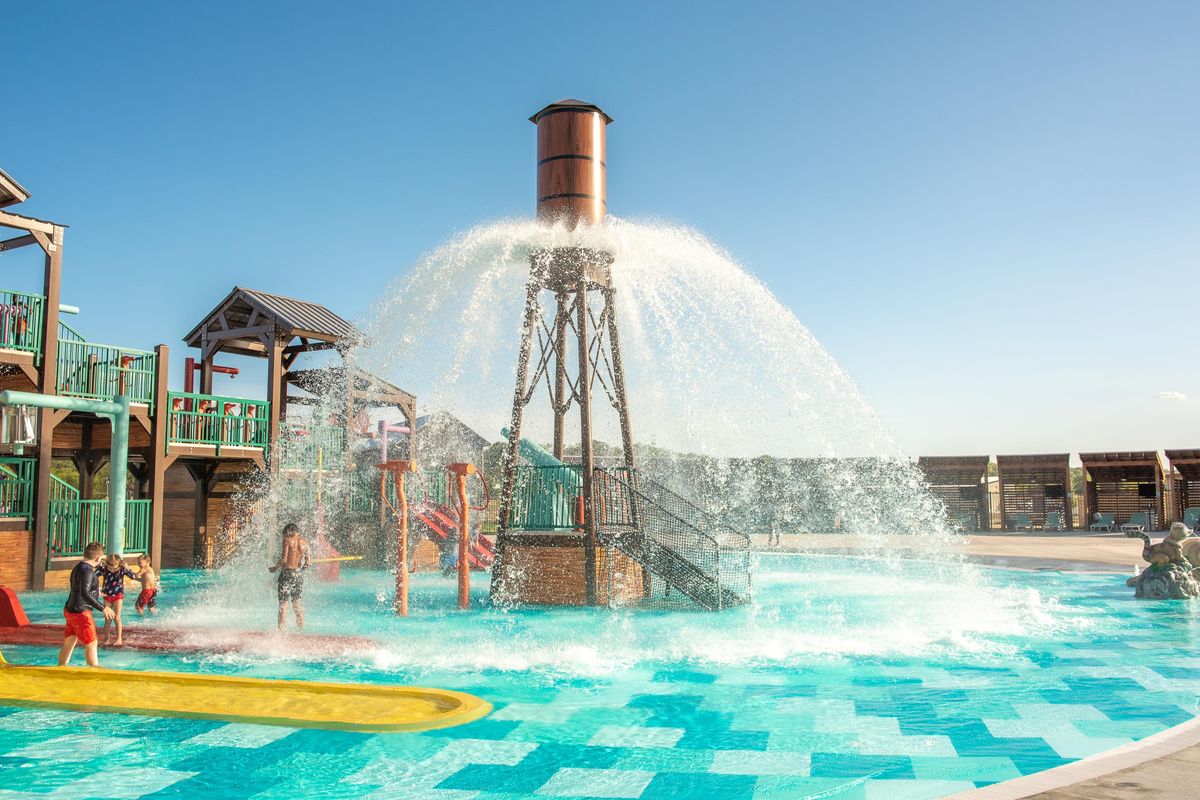 Camp Fimfo Waco
Camp Fimfo Waco, a brand new camping resort, is kicking off football and fall camping season in style! With top-notch amenities, premium accommodations, and 10 weekends of fall fun, there's no better place to have a fall camping getaway, especially if you're a Baylor football fan!
Fall promises to be a one-of-a-kind camping experience. From Sept. 16 to Nov. 24, weekends will be packed with fall-themed activities, including special Halloween weekends in October. Campers can enjoy activities like fall crafts, campground trick-or-treating, costume contests, site decorating, outdoor movie nights, and more!