Get connected with our daily update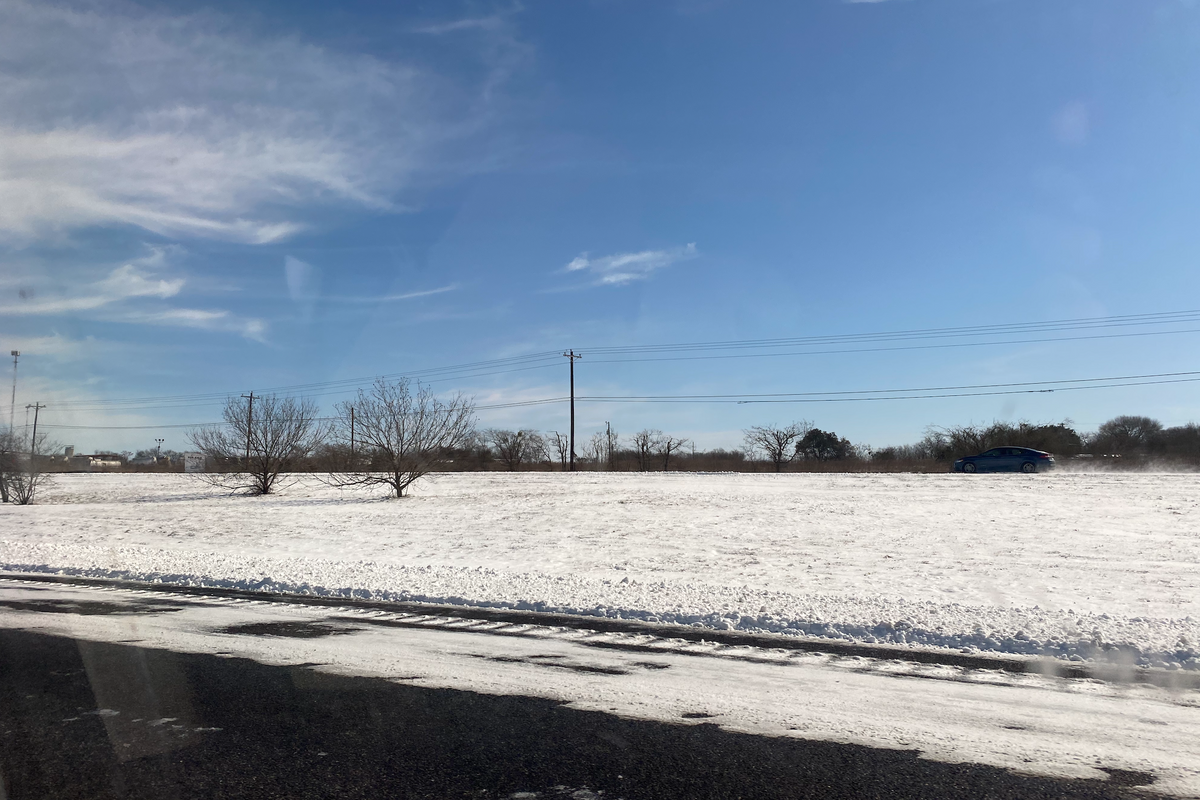 As if there weren't already dangerous road conditions after days of a winter storm sweeping the hill country, freezing rain is now making it "near impossible" to drive.
---
The Austin area experienced freezing rain Tuesday night into Wednesday morning, according to the National Weather Service. Freezing rain causes ice to form on the roads making for extremely dangerous conditions to drive on—worse than snow. The weather service urges residents to stay off the roads.
As of 7:10 a.m., temperatures are near or just above freezing, but ice on the ground could refreeze temperatures.
On Tuesday alone, Austin-Travis County EMS reported responding 1,323 calls for service. There were 31 traffic collisions with injuries, including 5 rollovers. Ice has also made for dangerous conditions outside of the vehicle as well, with the EMS responding to 104 falls due to ice. Bikers are also urged to take extra precaution and avoid cycling as ice can be hard to see.
And as they have for days now, the Texas Department of Transportation has treated highways, but slick spots are still expected as rain continues. If you must drive, you can view ice on roads on this live map.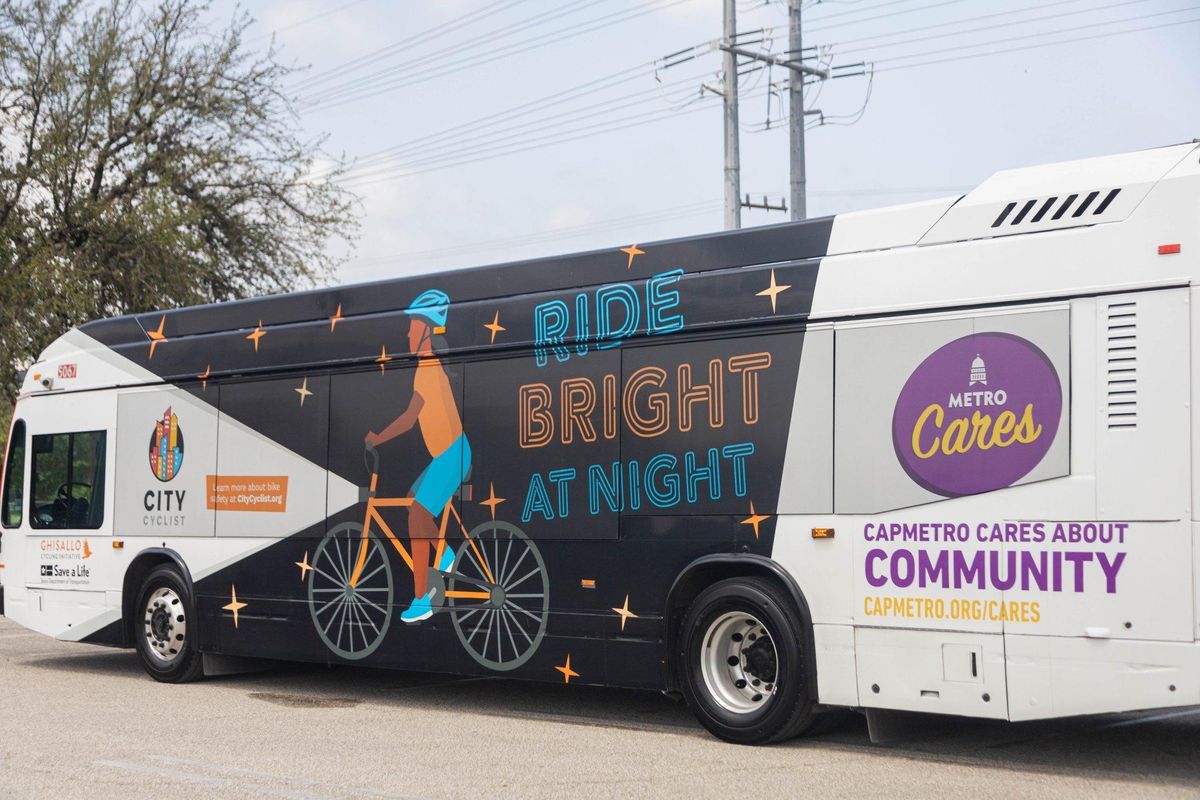 The head of CapMetro is going from the Texas capital to the nation's capital.
President and CEO Randy Clarke is moving to a new role as the General Manager and CEO of the Washington Metropolitan Area Transit Authority in D.C.
The details:
He's expected to move to the new role sometime this summer
Clarke has held his role at CapMetro since March 2018
Since December 2020, he's been with Austin Transit Partnership, where he's helped lead the newly formed organization implementing Project Connect, the multi-billion transit expansion plan approved by voters in November 2020.
WOW what a day! Thx you @CapMetroATX & #ATX, we will miss you. I am honored and excited to be named the next GM/CEO @wmata. Look forward to returning to DC to lead #wmata into the future. Thx to the Board for their confidence & support. See everyone soon on ! Onward.pic.twitter.com/ojwxPUrqFv

— Randy Clarke \ud83d\ude8c\ud83d\ude8a\ud83d\ude8d (@Randy Clarke \ud83d\ude8c\ud83d\ude8a\ud83d\ude8d) 1652215225
"All along my desire has been to see more communities served through providing better access to high-quality transit, and it's been an honor to have served the people of Austin and Central Texas," Clarke said. "This place and you all will be always near to my heart," he added.
A fallen conduit at The Northshore apartment complex, 110 San Antonio St., has displaced residents in 439 apartments for the past two weeks.
According to residents who spoke with Austonia, the power lines fell around 6 p.m. on April 28, cutting off power to most units in the building. However, many residents have still been living in their powerless units.
The complex told residents repairs would be finished on Wednesday, after postponing a few times leading up to that, but announced Tuesday that it can't guarantee that power will be restored by the end of the week.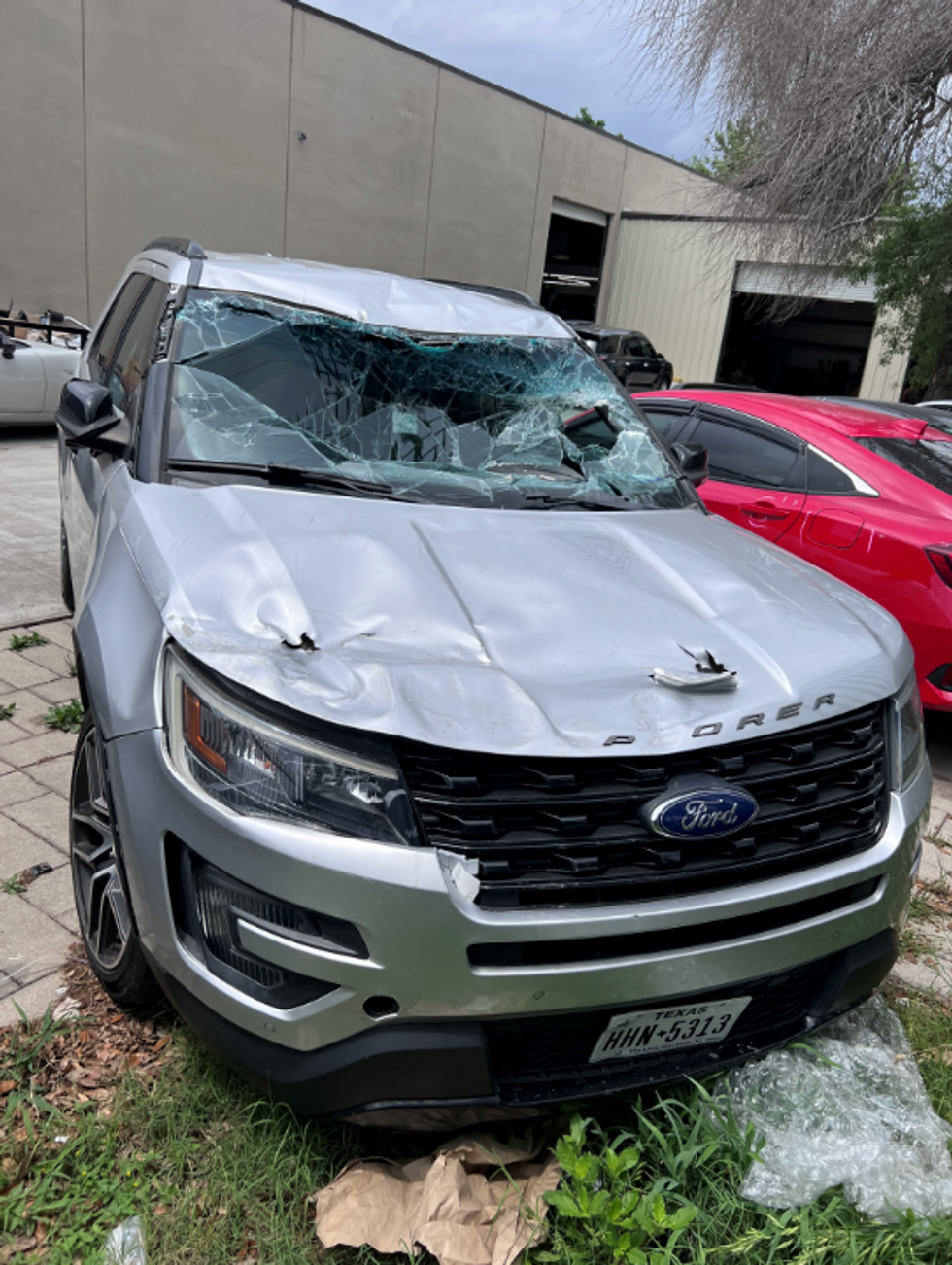 (P.J. Rabice)
P.J. Rabice, who was dining at ATX Cocina with his wife during the incident, was one of the first to find out about the damage. Rabice said they gave his 2016 Ford Explorer to the valet and had just sat down when a loud noise followed by a sudden dust storm rushed through.

A few minutes later, a manager came to tell Rabice the conduit had blocked the garage and shortly found out it fell on his vehicle.
The complex was unable to get his vehicle out of the fallen rubble until Wednesday, May 4. Though he hasn't heard back from insurance companies yet, Rabice expects the car to be a total loss.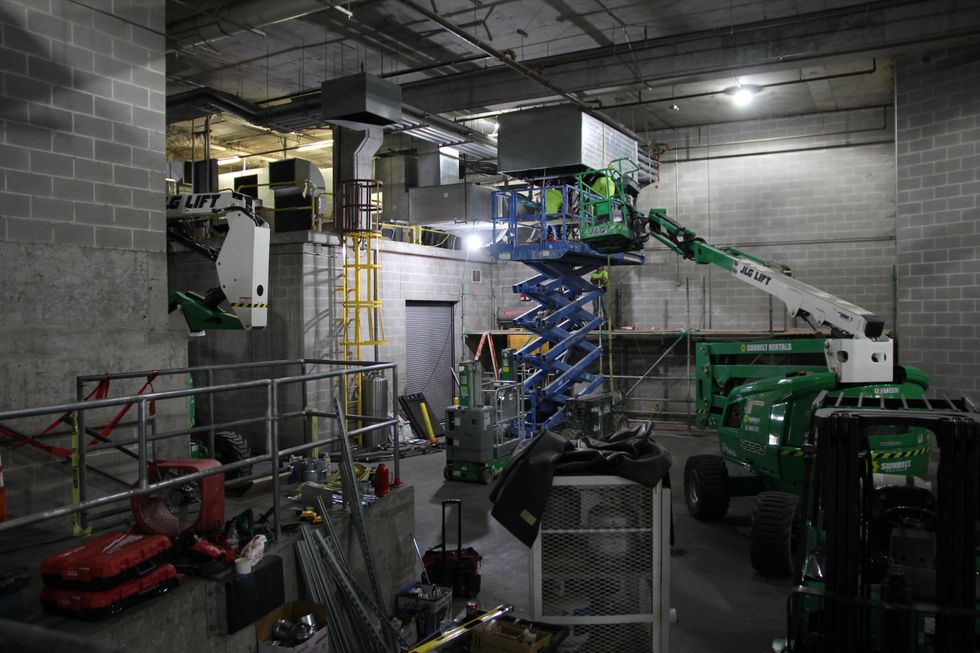 Rabice said the situation "kind of sucks but you move on." For eighth floor resident Chris, who declined to use his last name to protect his privacy, the two-week debacle is starting to wear on his "high spirits."
"The lack of expectation management, the just long duration of this ordeal—it's starting to become tiresome," Chris said. At this point… other accommodations are kind of something I'm thinking about more seriously now."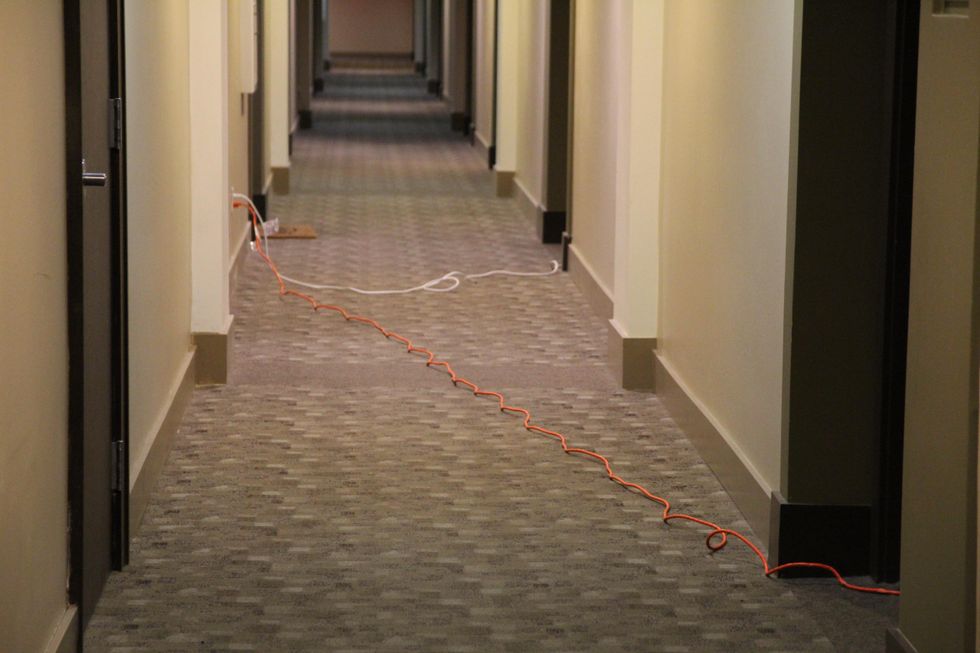 Many of the 38 floors have extension cords running from common areas into their apartments, including Chris. (Laura Figi/Austonia)
Chris has continued to live in his apartment, for the most part, with an extension cord running from the hallway and into his unit that gives him a morsel of electricity. The complex is compensating residents with $375 per day for accommodations but Chris said many people are following his lead by staying home and gathering in common areas at night, where there is AC.
At this point, Chris isn't sure when his home will have power. Chris said when the complex emailed saying they didn't have a timeline anymore, he found that more comforting than empty promises.
"Don't sugarcoat it, like this was a major collapse and if you don't have an ETA at this time, please say that," Chris said. "It seems like we'll be compensated, which is at this point, all I can reasonably expect. I can't really fix the power myself so I'm just keeping on keeping on and hoping that they continue to send us updates."
The complex is emailing residents daily on the state of repairs, telling residents they would extend reimbursement until 48 hours after the repairs have been finished.
"It is not enough simply to say we're so very sorry for this disruption to your life. Please understand we sincerely want the power back on as much as you do," the complex said in an email on Tuesday.

The complex did not immediately provide comment to Austonia.