Get connected with our daily update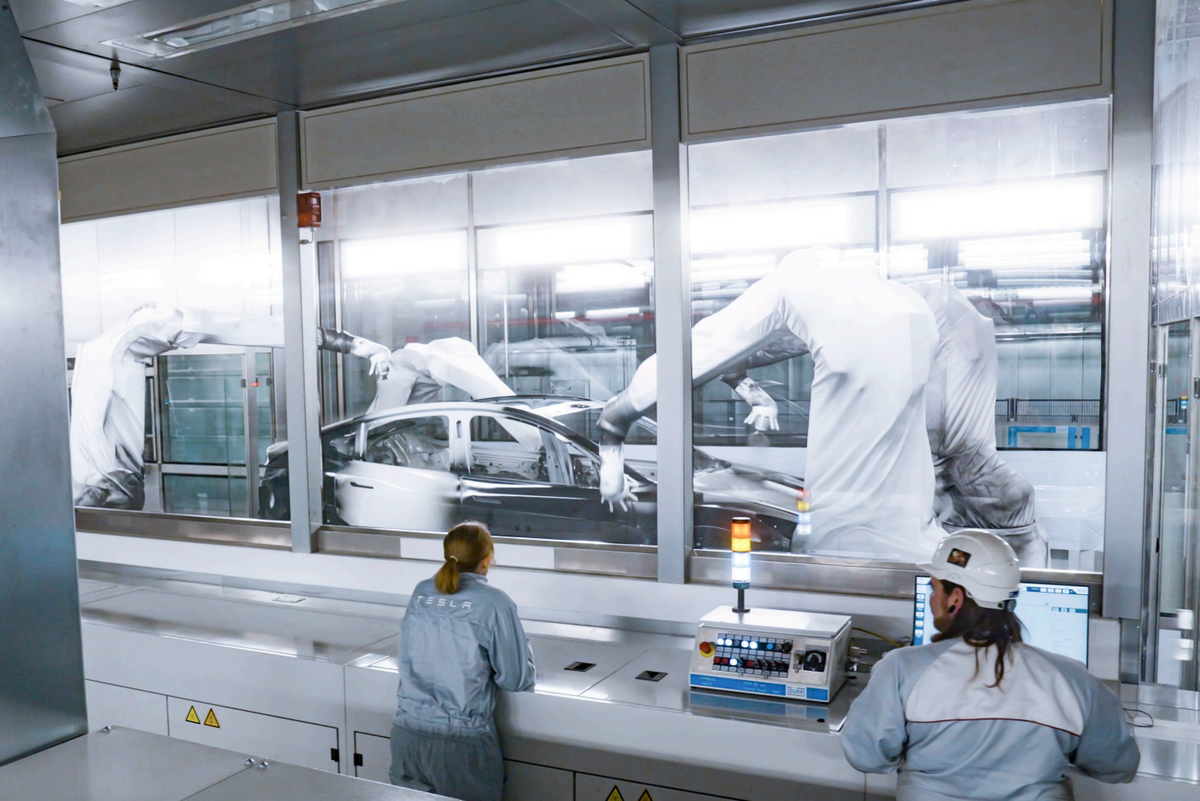 Someday, electric vehicles could go distances fit for road trips across Texas.
Researchers at the University of Texas at Austin, who have previously made strides in the lithium-ion battery industry, have developed a new electrode for such batteries that could draw greater power and allow faster charging.
So far, the research has looked at just a single type of battery electrode and is in its early stages. But it offers exciting potential as some buyers consider driving range an important factor when making the switch to an EV or picking one.
Tesla's Model Y being produced out of Giga Texas, for example, offers an estimated 330-mile range, which is lower than what many have become accustomed to in gas-powered vehicles.
So UT professor Guihua Yu, along with other researchers, had their findings on battery electrodes published in the Proceedings of the National Academy of Sciences.
"The unprecedented growth of electric vehicles during the past decade has played an indispensable role in paving the way for a carbon-neutral future," the researchers write.
That's why it's key to address a hitch with next-generation batteries, where restacking material can cause "significant bottlenecks" in charge transport, Yu says. Consequently, it can be difficult to achieve high energy and fast charging.
To tackle the sluggish reactions of electrodes, the team used thin two-dimensional materials as the building blocks and stacked them to create thickness. Then, they used a magnetic field to manipulate their orientations and put the materials in vertical alignment. In doing so, researchers essentially made a fast lane for ions to travel through the electrode.
They compared their results to a commercial electrode and a horizontally arranged one for experimental control purposes. In that comparison, they recharged the vertical thick electrode to 50% energy level in 30 minutes. The horizontal electrode took 2 hours and 30 minutes.
Zhengyu Ju, a graduate student in Yu's research group who is leading this project, said the team's electrode shows superior electrochemical performance.
In part, that's "thanks to the unique architecture we designed," Ju said. It ultimately allowed for high mechanical strength, high electrical conductivity and facilitated lithium-ion transport.
Going forward, the team aims to generalize their methodology of vertically organized electrode layers to apply it to different types of electrodes using other materials. They imagine if this technique becomes more widely adopted in industry, it may create future fast-charging, high-energy batteries to power EVs.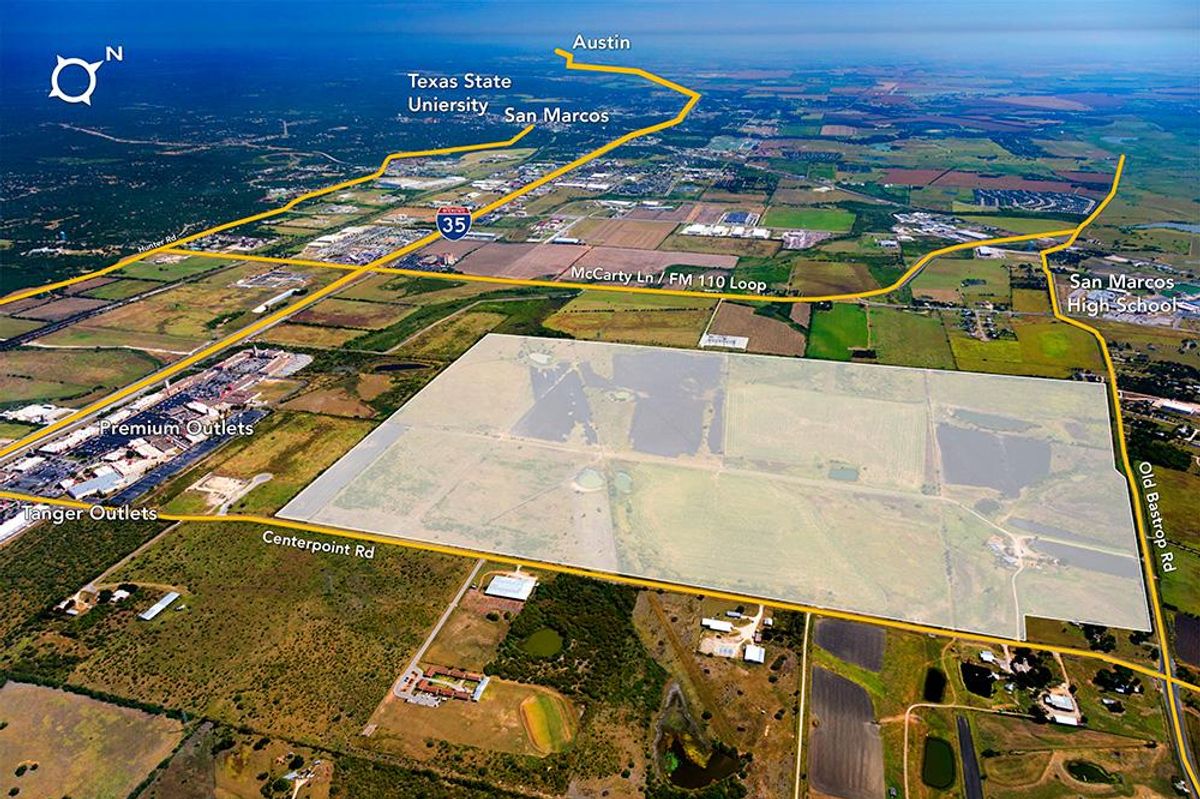 A mixed-use development that will sit on about 400 acres could be coming to a rapidly growing San Marcos.
Real estate investment company Walton Global Holdings LLC and developer Majestic Realty Co. have received approvals from the city and Hays County to build east of I-35, on Centerpoint Road. The plan involves an industrial park that's been dubbed "Project Thin Mint."
The Austin Business Journal reports that company executives shared plans to start construction in 2024 on two buildings totaling about 200,000 square feet, and the site could be more than 2 million square feet someday.
These plans come as San Marcos plays a key role as a possible economic powerhouse in the budding Austin-San Antonio metroplex.
The land that the San Marcos City Council approved Majestic for rezoning is referred to as the Gas Lamp District. Walton says it will be used for residential offerings, commercial, retail and industrial uses like 200 acres of such space being developed by Majestic. It'll also have open spaces and parks connected by hike and bike trails.
Capital investment for the development is estimated at $103 million over the course of a decade, so the buildout may be through 2033.
Earlier this month, the San Marcos City Council approved the project for a Chapter 380 incentives agreement. This sets up a three-year, 50% property tax rebate per building for 10 years. Only unoccupied parts of the development would be eligible for the rebate.
The city estimates that the return on investment for the incentives could be more than $1.5 million.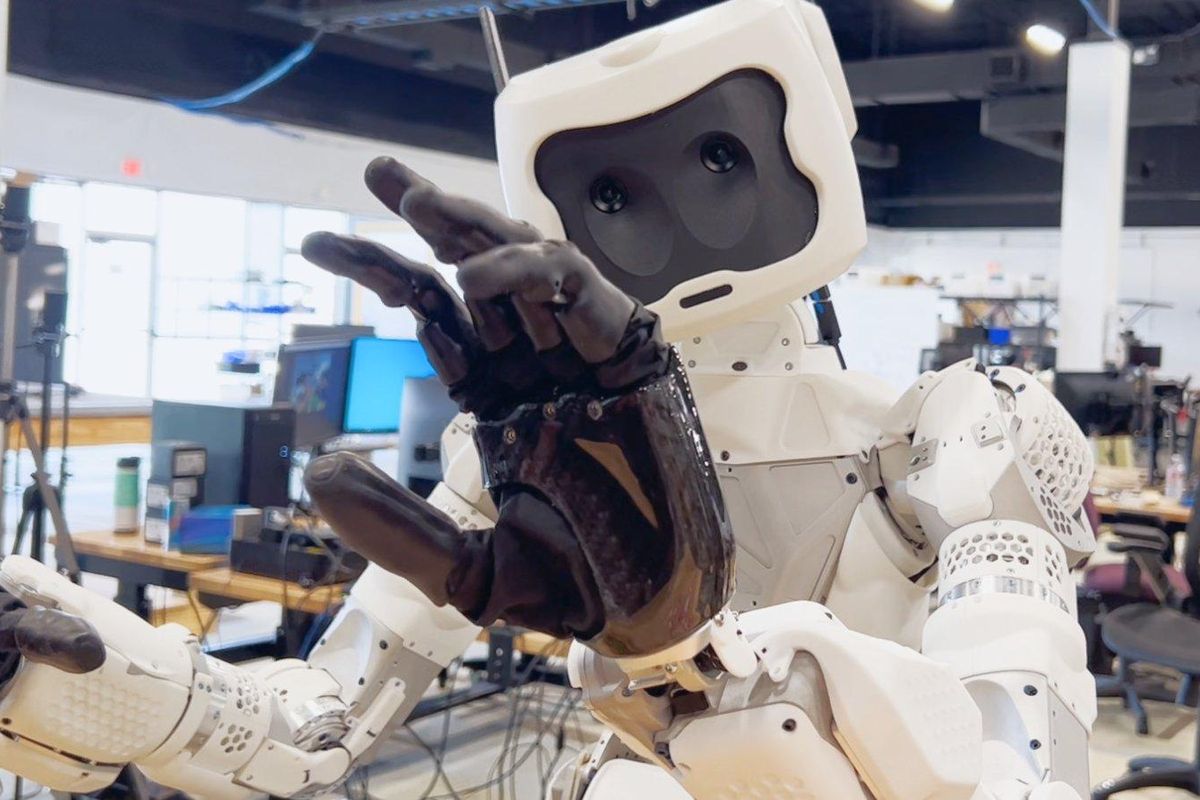 Austin-based company Apptronik is developing a humanoid robot and is teaming up with NASA to get it done.
The robot, named Apollo, is poised to be one of the first humanoids available in commercial markets and is expected to reach broader availability next year. Currently, its first prototype is complete at the company's headquarters on Stonehollow Dr. in North Austin.
Apollo will be capable of doing a wide range of tasks. Apptronik says this ability as a general-purpose robot will help workers in industries like logistics, retail, hospitality, aerospace and more.
Apptronik was founded in 2016 out of the Human Centered Robotics Lab at the University of Texas at Austin. Argodesign, a firm with offices in New York, abroad and near South Congress, on Gibson Street, was selected as a partner in designing Apollo. In a press release, Apptronik said the team's focus now is to scale Apollo so that it's customer-ready in 2023.
Apptronik first partnered with NASA in 2013 during a robotics challenge where founders were selected to work on NASA's Valkyrie Robot.
Now that the agency has selected Apptronik as a commercial partner, a new generation of robots for terrestrial and extraterrestrial use is expected to launch, with Apollo leading the way.
Jeff Cardenas, CEO and co-founder of Apptronik, expressed excitement over the continued investment from NASA.
"The robots we've all dreamed about are now here and ready to get out into the world," Cardenas said. "These robots will first become tools for us here on Earth, and will ultimately help us move beyond and explore the stars."
Apptronik describes Austin as a growing hub for robotics and is recruiting talent, with several openings based here for roles in design, software engineering, operations and other tasks.
Aside from Apptronik, another Austin company is pushing hard on humanoid robots. Tesla is expected to unveil a prototype of its bot, known as Optimus, during its AI day on Sept. 30. The company may also work to deploy thousands of these bots in their factories, job postings indicate.