Get connected with our daily update
Elon Musk is holding true to his promise to make space tourism accessible. The world's first all-civilian space mission made history yesterday evening when SpaceX launched the Inspiration4 crew into orbit at NASA's Kennedy Space Center in Merritt Island, Florida.
In a spacecraft fashioned from a used Crew Dragon capsule and Falcon 9 rocket, the Inspiration4 crew will remain in space for three days, where they will perform medical experiments, before touching back down to the Atlantic Ocean on Sept. 18.
The spacecraft lifted off around 7 p.m. Wednesday.
The team was quick to share the wonder with a video of the blue planet from the ship's cupola window.

Who's on the crew?

Jared Isaacman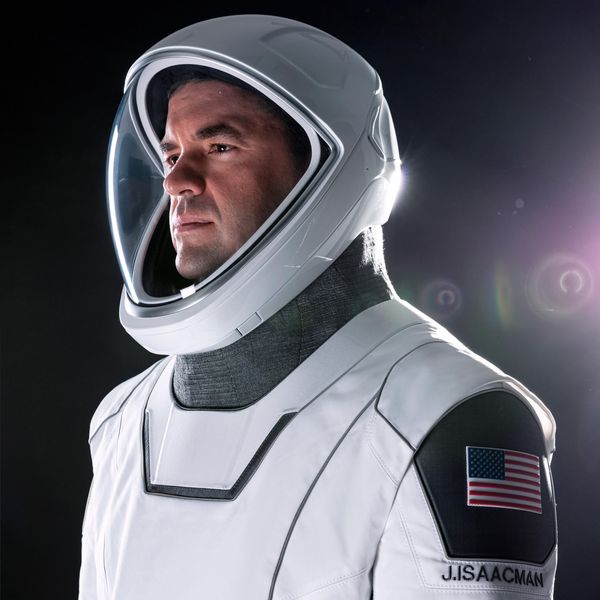 Serving as the mission commander, Isaacman is a tech entrepreneur and the founder and CEO of Shift4 Payments. The billionaire financed the trip.
Sian Proctor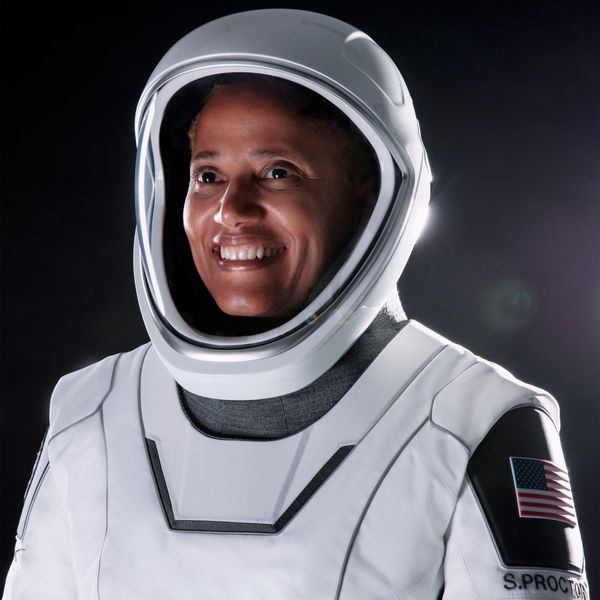 A geoscientist, science communicator and actress, Proctor is the mission's pilot.
Hayley Arceneaux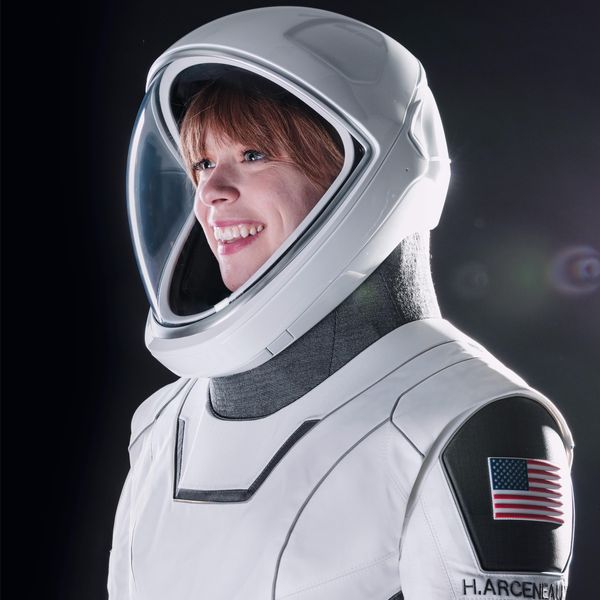 Bone cancer survivor, physician assistant for St. Jude's and now the youngest American to make it to space at 29, Arceneaux is the chief medical officer.
Chris Sembroski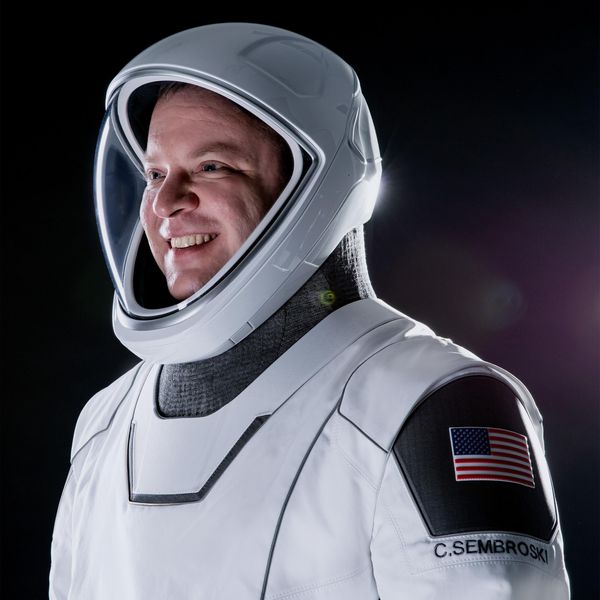 The team's mission specialist, Sembroski is a data engineer and an Air Force Veteran.
While drawing from experiences from professional crews prior, the four members of Inspiration4 will be tested for balance and perception both before and after to compare the tests, a common practice for professional astronauts.
Data about the crew's "movement, sleep, heart rate and rhythm, blood oxygen saturation, cabin noise and light intensity" will be monitored while they're in space, according to a release, and will continue to be monitored even after they land. Since fewer than 600 people have been to space before, this data is scare and highly valuable to SpaceX and others who wish to plunge deeper into the vastness of the cosmos.
SpaceX President Gwynne Shotwell said she is proud to be "paving the way for a future where space is more accessible" in a statement.
"We are so proud that they entrusted us to fly them," Shotwell said. "On behalf of all SpaceX employees, I want to thank the crew and their families for allowing us to be a part of their historic mission."
Brought to you by the same company that plans on integrating driverless taxis onto Austin streets, Argo AI and Ford are partnering with Walmart to have groceries delivered via robotaxi right to your door.
Equipped with Argo AI's self-driving technology and groceries in tow, the partnership is set to debut in Austin from the East Ben White Boulevard Walmart; Miami and Washington D.C. sometime this year.
The announcement comes off the heels of Argo AI's partnership with Lyft, which will bring driverless taxis to passengers in 2022. Although Walmart has been working with autonomous vehicles since 2018, this new partnership will help meet pandemic-fueled demand and grow the delivery process, according to Walmart U.S. Senior Vice President of last-mile delivery Tom Ward.
"This collaboration will further our mission to get products to the homes of our customers with unparalleled speed and ease, and in turn, will continue to pave the way for autonomous delivery," Ward said in a release.
Initially, the process will start with small fleets of autonomous vehicles and expand delivery access over time. According to Ford's autonomous vehicles and mobility businesses CEO Scott Griffith, this is just the beginning of autonomous vehicles scaling across U.S. cities.
"Pairing Walmart's retail and e-commerce leadership with Argo and Ford's self-driving operations across these multiple cities marks a significant step toward scaling a commercial goods delivery service that will ultimately power first-to-scale business efficiencies and enable a great consumer experience," Griffith said in a release.
Austin has long been a hub for emerging AI technology—Waymo, an Alphabet Inc. subsidiary and Argo AI competitor, operated in Austin from 2015-2019. Waymo now operates autonomous vehicles out of Arizona. And delivery robots were seen this year when Refraction AI partnered with Southside Flying Pizza to deliver to Austin homes.
The mighty woolly mammoth may walk again if Austinite, entrepreneur and multi-CEO Ben Lamm has anything to do with it.
Outspoken about the effects of climate change and inspired by the idea of the possibility of bringing back the woolly beast by Harvard University's Dr. George Church, Lamm, former CEO of Austin AI company Hypergiant, used his business-building expertise to put the hypothesis to the test.
Thus, the company Colossal Biosciences was born, spearheaded by the entrepreneur and geneticist. After raising $15 million in venture funding and hiring a team of technologists, operations were kept under wraps for the past two years until the company was ready to reveal itself.
The 19-person team is split between three cities: software and hardware in Austin, biology work led by Church based at Harvard in Boston, and commercialization for biomedical industries in Dallas.
Colossal plans to resurrect the mammoth using CRISPR technology "to apply advanced gene-editing techniques" on genomes of existing Asian elephants. According to Lamm, Colossal will birth its first batch of mammoth calfs in four to six years, after an 18-month artificial gestation period. Once Colossal has mastered the mammoth, the company has the potential to pioneer the preservation and de-extinction of other species.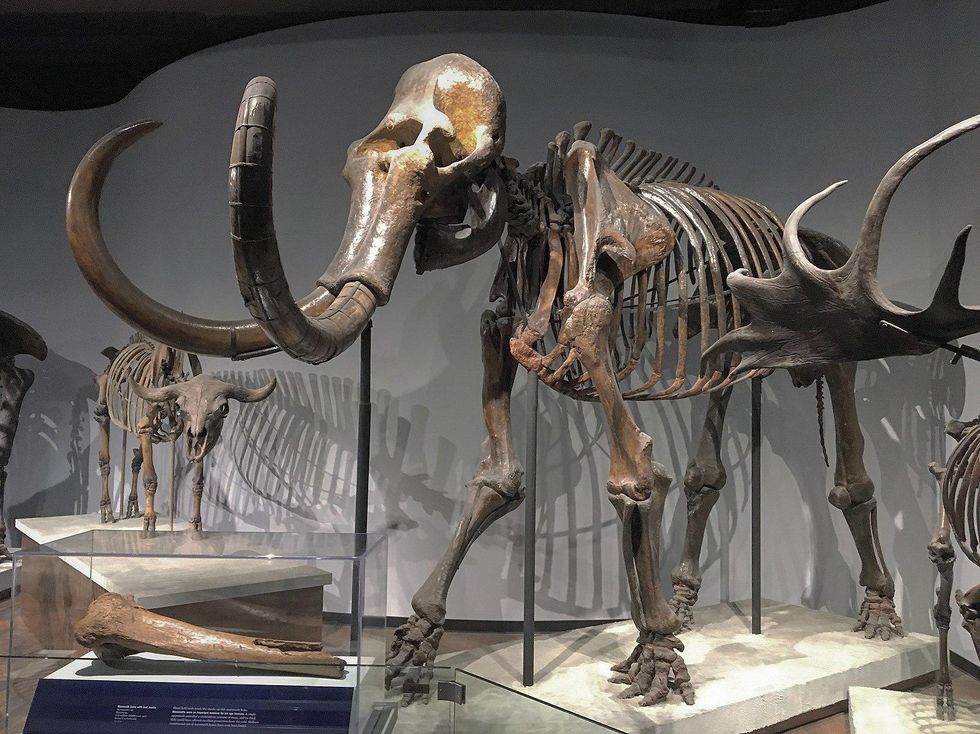 Wooly mammoth fossil skeleton on display at the Field Museum of Natural History in Chicago. (CC)
"Never before has humanity been able to harness the power of this technology to rebuild ecosystems, heal our Earth and preserve its future through the repopulation of extinct animals," Lamm said. "In addition to bringing back ancient extinct species like the woolly mammoth, we will be able to leverage our technologies to help preserve critically endangered species that are on the verge of extinction and restore animals where humankind had a hand in their demise."
More than 1 million animals, plants and fungi are at risk of extinction worldwide, according to a 2019 report from the United Nations. The company says reintroducing previously extinct species will help revitalize and recover lost ecosystems and have the potential to reverse the effects of climate change.
"If you look at the loss of biodiversity in this terrible tragedy that's upon us with man-made climate change, one of the things that sticks out is that between now and 2050 we're gonna lose 50% of biodiversity," Lamm said.
Reintroducing the mammoth will help restore the Arctic grasslands, which have climate change-combatting properties including carbon sequestering, methane suppression and light reflection. The Asian elephant's DNA is 99.96% similar to a mammoth, so the hybrids will be genetically prepared to withstand the cold and likely share the same physical characteristics, like its long coat.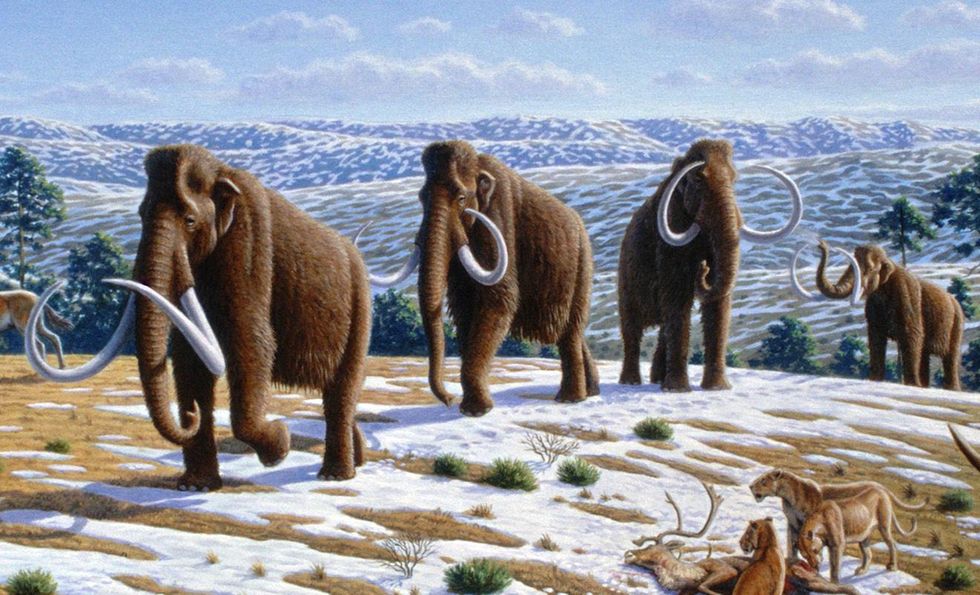 Woolly mammoth's will help restore the Artic grasslands if brought back. (CC)
"Technologies discovered in pursuit of this grand vision–a living, walking proxy of a woolly mammoth–could create very significant opportunities in conservation and beyond, not least of which include inspiring public interest in STEM, prompting timely discussions in bioethics, and raising awareness of the vital importance of biodiversity," Church said.
The mission will be funded by a host of investors including Thomas Tull, the billionaire businessman of Tulco LLC and former CEO of Legendary Entertainment, Breyer Capital, Draper Associates, Animal Capital, At One Ventures, Jazz Ventures, Jeff Wilke, Bold Capital, Global Space Ventures, Climate Capital, Winklevoss Capital, Liquid2 Ventures, Capital Factory, Tony Robbins and First Light Capital.
In the futuristic nature of Tesla, the electric car company is bringing its audacious goal of using laser beams as windshield wipers closer to reality.
The pioneering car company earlier this week obtained a permit from the U.S. Patent and Trademark Office for the laser beam-cleaning technology, which it first applied for more than two years ago, according to electric car site Electrek.
Despite the patent news, we might not see laser beams playing such an active role in the lives of Tesla drivers anytime soon. The company is also reportedly developing new electromagnetic wipers, which are closer to traditional windshield wipers and could see action on the company's Cybertruck model.
CEO Elon Musk always has something up his sleeve from jokes that have become actual products (think flamethrower) to possible future projects we can only guess at. Earlier this summer, it was reported that Tesla had applied for three trademarks (one for the word "Tesla" and two for the different logos) in restaurant services.
But the biggest project coming to fruition in Austin's backyard is Tesla's new $1.1 billion Gigafactory in southeast Travis County that is slated to open later this year. And aside from that, the company also announced further plans to build a major residential community in southeast Austin with housing units incorporating Tesla solar panels, electric vehicle charging stations and other features aimed at sustainability.
The company is coming off of one of its best-ever quarters, reporting an income of more than $1 billion and producing more than 200,000 vehicles despite pandemic-related challenges such as a global semiconductor shortage.