Get connected with our daily update
Welcome to austonia.com, a new local news site for Austin. We're an authentically local company—Austin stories, Austin people, Austin advertisers. News, trends, media, topics, people. No paywalls. We cover the changes that are reshaping our city. To get connected, sign up for our free daily AM newsletter update.
Tesla's proposed deal to bring a new "Gigafactory" to Austin was quickly followed by rumors that the company might move its headquarters here too—and along with it, CEO Elon Musk and his family. But the agreements haven't been signed, and as far as anyone knows, Tulsa is still on the table.

---
Tesla looks to fast-track approval of an Austin 'Gigafactory' (Video by Ethan Hunt) www.youtube.com
Musk is in a relationship and has a son with musician Grimes. So, where does it make the most sense for Musk to bring his family and company? Austin. Here's why.
1. The live music capital of the world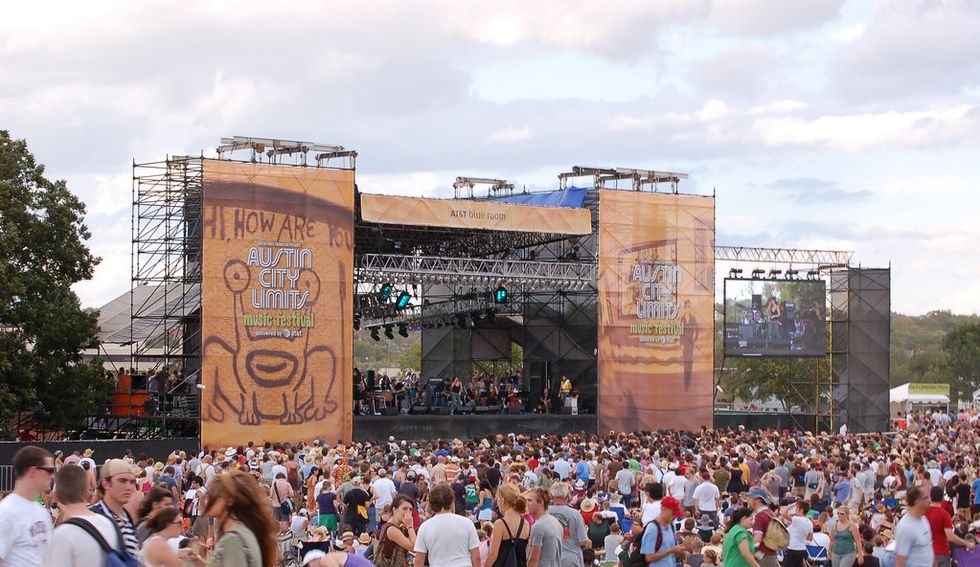 (Choose_Freewill via Flickr)
Happy wife, happy life, right? What better place for Grimes to move than Austin, with its musical flare.
She would live among countless other musicians in Austin. Also for her convenience, there are 204 recording studios in the Austin area, with endless opportunity to perform live, including at festivals like Austin City Limits, where she has previously performed.
2. Friendly neighborhoods for raising children
@flcnhvy @TeslaGong @PPathole @priscillabanana https://t.co/lm30U60OtO

— Elon Musk (@Elon Musk)1588660456.0
With Grimes giving birth to son X AE A-XII last month, Austin would be a great family-friendly place for him to grow up. It has an array of highly-ranked primary and secondary education options.
Last year, millennials ranked Austin at the top of the list for friendliest, cleanest city in the U.S. in a survey conducted by Langston Co. Austin is known as a progressive city that embraces a "weird" culture—perfect for the child of eccentric parents.
3. Highly educated population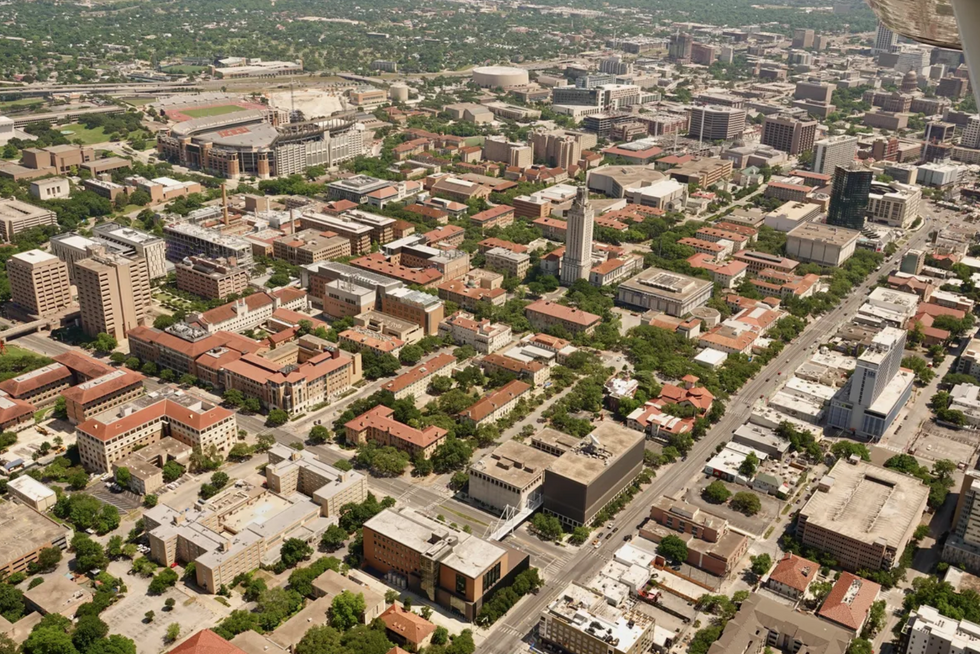 (staff/Austonia)
Between 27 colleges and universities, Austin offers a highly educated labor pool for Tesla, and a great set of potential friends for the family. The need for engineering and technical workers would be easy to find in a city with nearly 45% of residents over age 25 having bachelors degrees.
Also, in-state tuition for X AE A-XII—not that they need the discount.
4. Personality of the city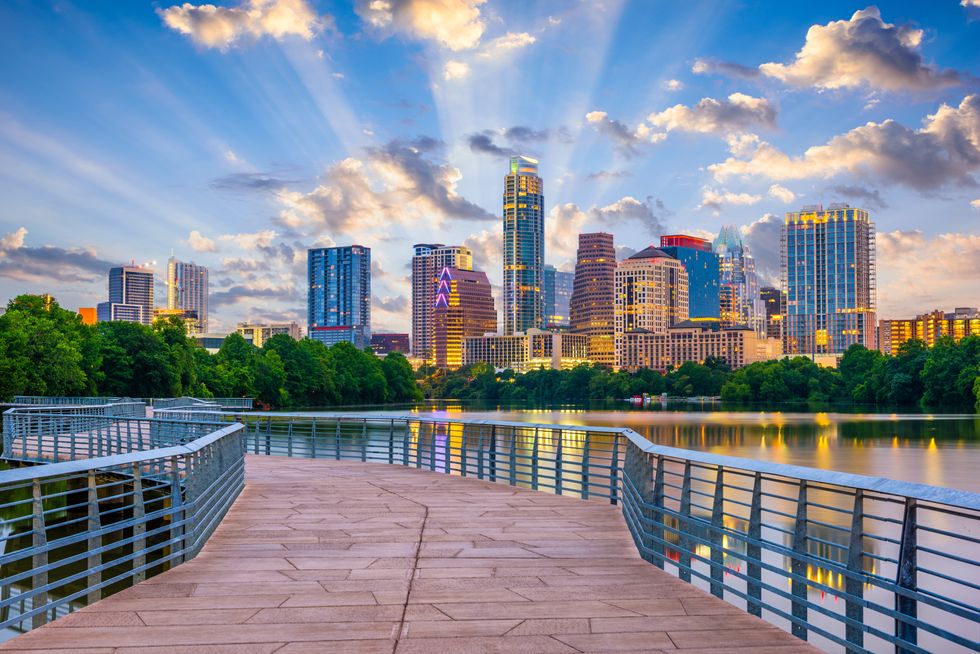 (SeanPavonePhoto/Adobe)
A source told Austonia that Texas' "entrepreneurial, pioneering personality" matches that of Elon Musk. This couldn't be more true. Tesla could fit right in with the innovative culture of Austin.
Companies like Optimizely, Indeed and Bumble are just a few that have flourished in the city.
5. Live among other celebs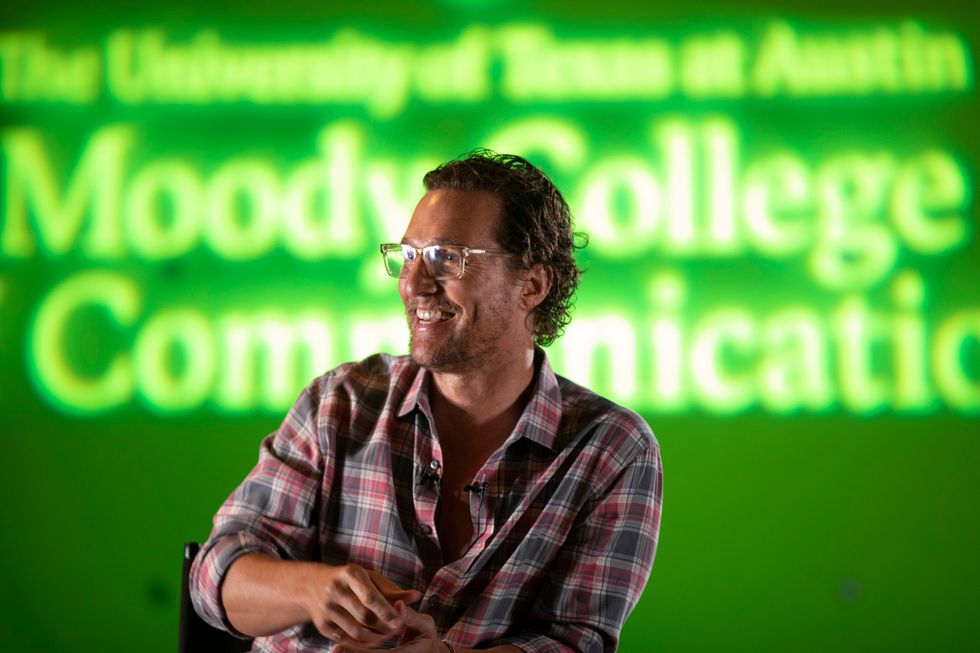 (UT College of Communication via Creative Commons)
There are no shortage of celebrities in California, of course, but Musk and his family would have good company as a few of Austin's local stars. It's a spot for celebs to get a smaller-town feel, but still live in a big city.
Celebrities living in Austin include Matthew McConaughey, Elijah Wood and Jenson Ackles.
Want to read more stories like this one? Start every day with a quick look at what's happening in Austin. Sign up for Austonia.com's free daily morning email.
After months of speculation, a new report says political personality Beto O'Rourke is mulling a run for Texas governor that he will announce later this year.
Sources tell Axios the former congressman is preparing his campaign for the 2022 election, where he will likely vie for the position against incumbent Gov. Greg Abbott. The only other candidate that has announced he will take on Abbott for governor is former Texas GOP Chairman Allen West—no Democrats have announced they are running as of yet.
"No decision has been made," Axios reports David Wysong, O'Rourke's former House chief of staff and a longtime adviser, said. "He has been making and receiving calls with people from all over the state."
A new poll from The Dallas Morning News and University of Texas at Tyler shows O'Rourke is narrowing the gap between himself and Abbott's prospects for governor. In the poll, 37% said they'd vote for O'Rourke over Abbott, while 42% said they'd vote for Abbott.
Abbott has been in the hot seat due to his handling of COVID-19 and the signing of landmark legislation into law, including new abortion and voting rights laws; 54% of poll respondents voted they think the state is headed in the "wrong direction." Still, Texas hasn't had a Democrat as governor since the 90s.
O'Rourke's people-focused approach to the 2018 Senator race, which he lost to Sen. Ted Cruz, gave him a widespread following and many hoped he'd throw his hat into the ring since he said he was considering it earlier this year.
"We hope that he's going to run," Gilberto Hinojosa, the state chair of the Democratic Party, told Axios. "We think he'll be our strongest candidate. We think he can beat Abbott because he's vulnerable."
Austin rapper Jordi Esparza may not have won the 2021 Red Bull Batalla, the world's largest Spanish freestyle rap competition, but for a spirited two rounds, the 22-year old Mexican native looked like he had every right to.
On Saturday evening in Los Angeles, the event itself looked like Cobra Kai meets Star Search with graphics adding a very Batman Beyond aesthetic. Over a dozen rappers hoping to represent the U.S. in the international round of the competition took to the stage with in-your-face jabs at accents, sexual orientation and odors, among other things.
This was Esparza's second rodeo; he had placed third at the 2020 National Finals, automatically securing him a spot this year.
However, things were different this year. He was not nervous about the contest. Unlike in 2020, when he made his Red Bull Batalla debut, the anxiety of the event led him to "feeling so bad."
Affecting a casual calm, the locally-based landscaper said he just felt "so relaxed, so happy" and primarily wanted to "enjoy everything."
Choosing his first-round opponent, Esparza, whose stage name is Jordi, elected to go against LA-based Boss.
Esparza freestyled an attack on his opponent's weight and cholo style of dress.
Boss—bracketing his Latin freestyle with English appeals to the crowd—mocked Jordi's lack of education, made fun of how clean Jordi's shoes looked and suggested that Jordi just came back from a Footlocker.
That first round went to Jordi.
But his next opponent Eckonn would prove to be his undoing.
Eckonn compared Jordi to Hannah Montana, while Jordi soulfully explained that he had learned from the best.
Esparza's verbal dexterity is matched by a rattling rhythm and a game face that is as mawkish as it is mockish. The overall effect is that of an underdog with bite.
Eckonn beat Esparza in that round with the overall championship going to Palm Beach-based rapper Reverse.
However, Esparza was just happy to be there. He recently told Austonia going to the finals again was a dream come true—a pinnacle that he said he won't know how to top.
With his nimble jabs and sneaky prowess, honed from pop culture and the swagger of a young working man hungry to be more, Jordi Esparza is just getting started.