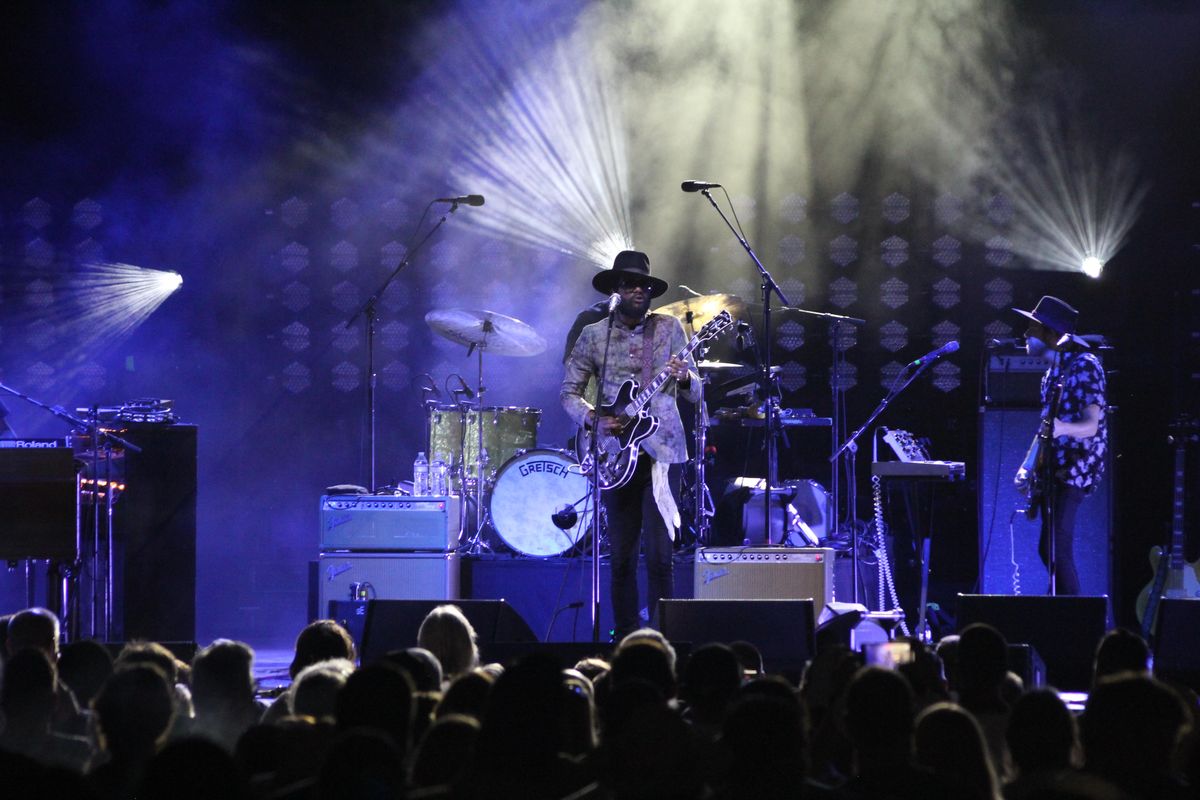 The Moody Amphitheatre's grand opening kicked off with a big capital-of-Texas bang: a concert by two home-grown musical performances, Gary Clark Jr. and Blackillac.
---
The 5,000-seat venue debuted its long-awaited Clark concert on Friday evening complete with big, sold-out crowds. The music went on as scheduled after it was announced in June 2020, with seats packed all the way over the lawn.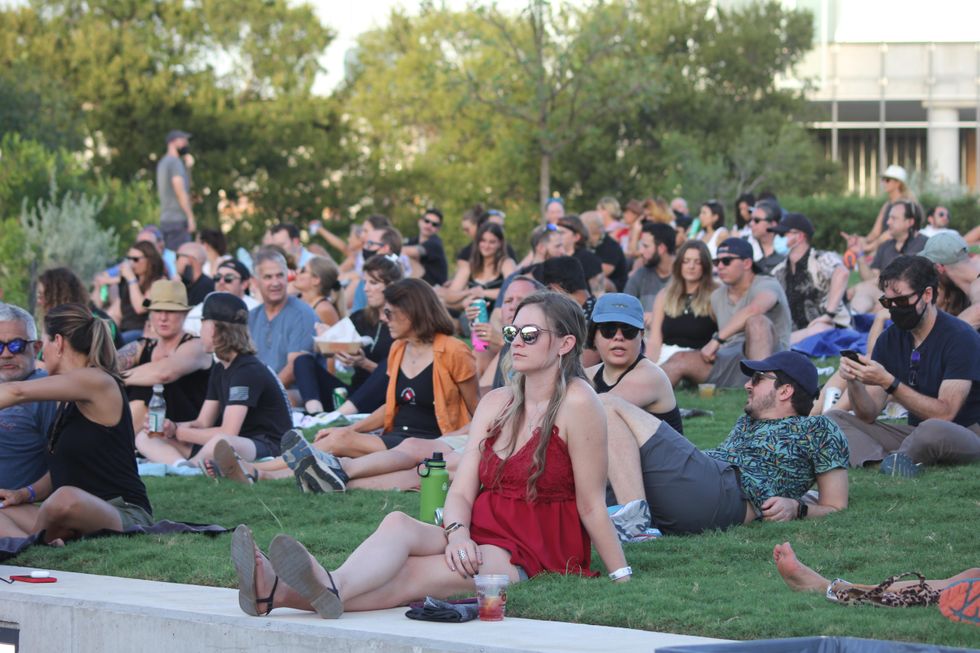 Although Moody Amphitheater said it would require masks at all times except when eating or drinking, almost none were worn in the open-air venue. (Laura Figi/Austonia)
Many attendees enjoyed a live music ambience for the first time in over a year. Austinites Lauren Clary, Doug Nguyen and Trent Castleberry said it was their first concert since COVID-19 began other than Blues on the Green.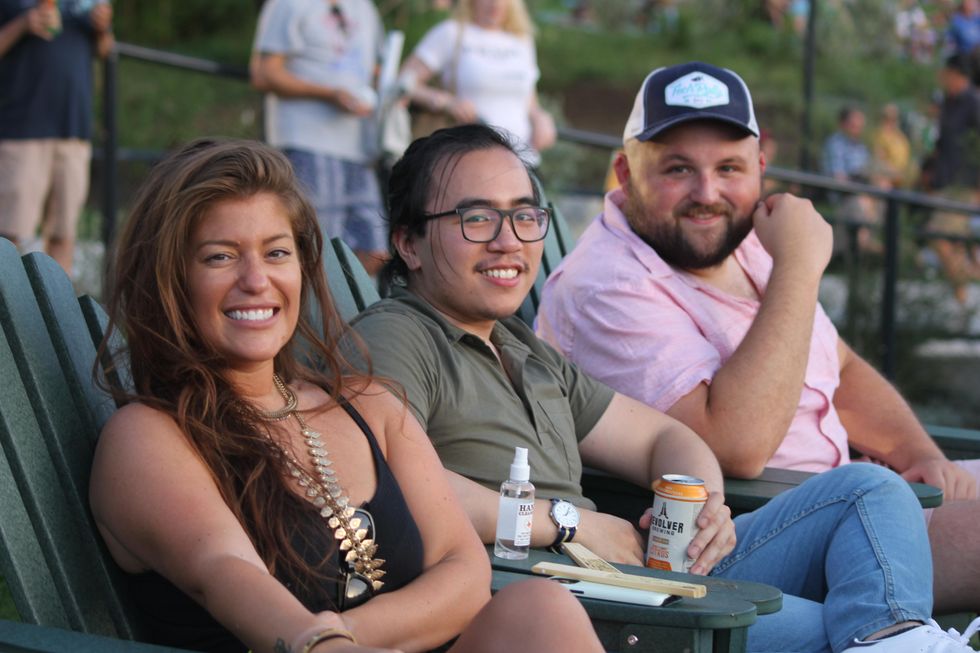 Clary, Nguyen and Castleberry they are looking forward to seeing more live music, like ACL, this year. (Laura Figi/Austonia)
"I love (Clark) because he's a local," Clary said, noting that she appreciates that Clark is involved in putting community events together like Blues on the Green.
Opening rap duo Blackillac is comprised of 36-year-old Valin Zamarron, whose stage name is Zeale, and 35-year-old J.J. Shaw, whose stage name is Phranchyze. The pair started making music in 2018 with guidance from Clark, who lovingly shouted them out in his opening remarks.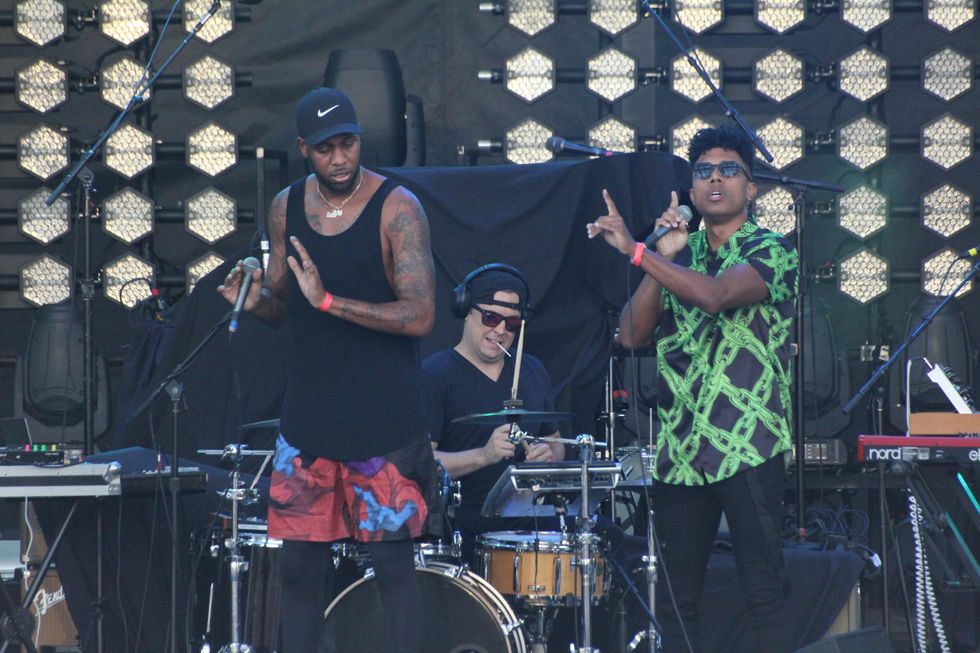 Blackillac has been climbing the ranks in Austin's music scene for a while—the two have performed at ACL Festival in 2019 and were named "Best Hip Hop/Rap" group at the 2020 Austin Music Awards. (Laura Figi/Austonia)
Blackillac had the crowd standing by the second song.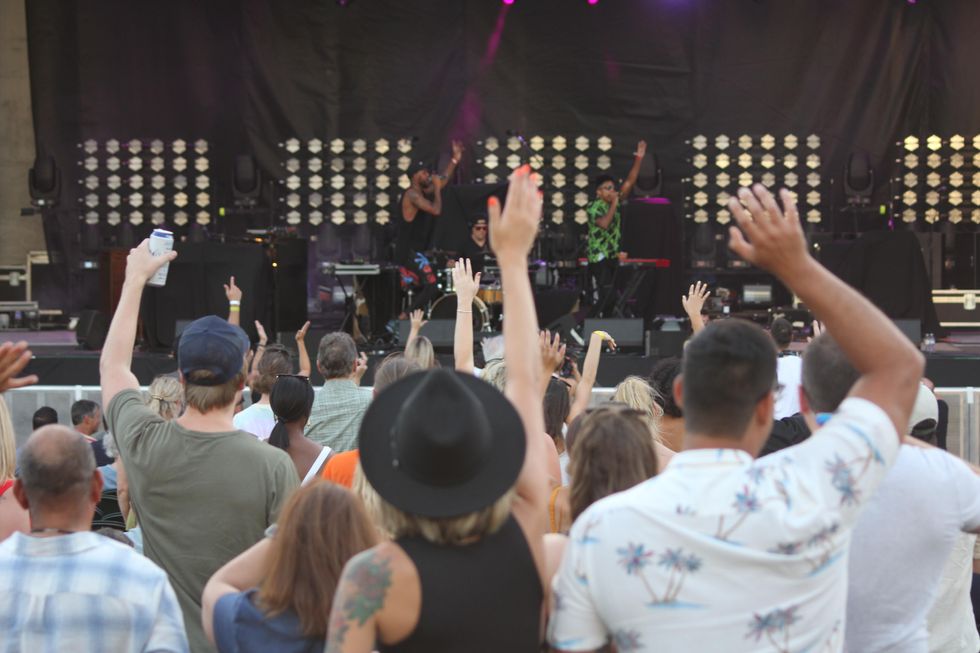 Blackillac played a 30-minute set before passing the stage on to Clark. (Laura Figi/Austonia)
Concert-goers Brad and Rhonda Davidson said they used to frequent concerts at Waterloo Park before it was revitalized. The couple said they were enjoying the new park just the same and were excited to see Clark again after seeing him at Blues on the Green in July.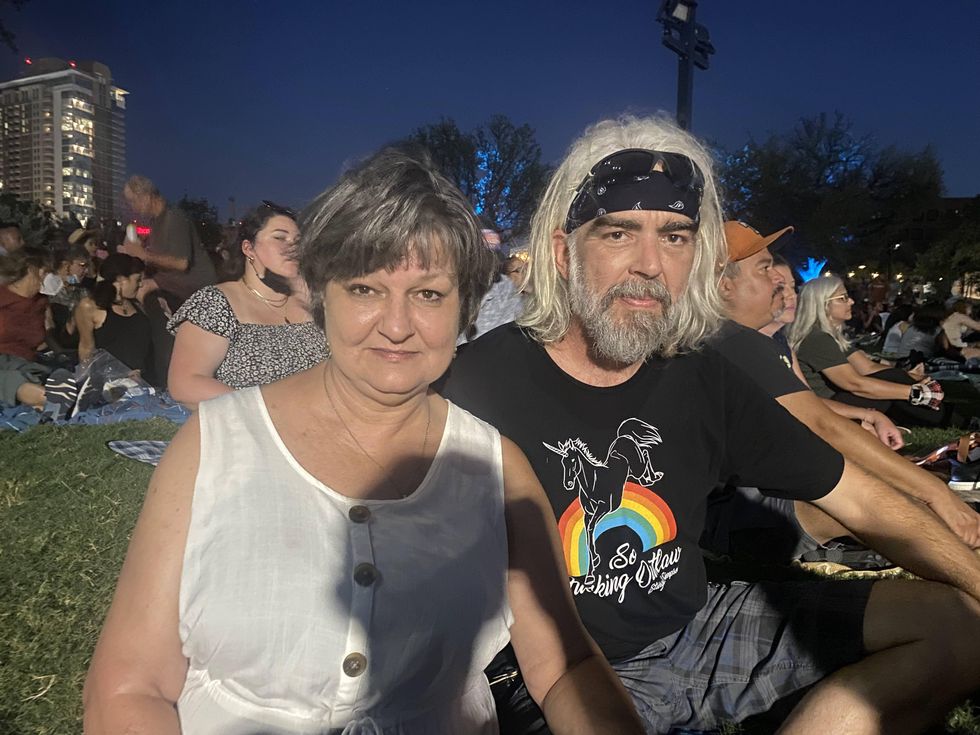 Brad and Laura Davidson were happy to be back at Waterloo Park for a concert once more. (Laura Figi)
"(This concert is) the inaugural thing in this park and it's part of Austin," Brad said. "I used to see (Clark) walking downtown carrying his guitar into a venue. He's been part of Austin for the last 30 years; Gary is Austin."
Clark took the stage in his signature brimmed hat and opened with a guitar solo.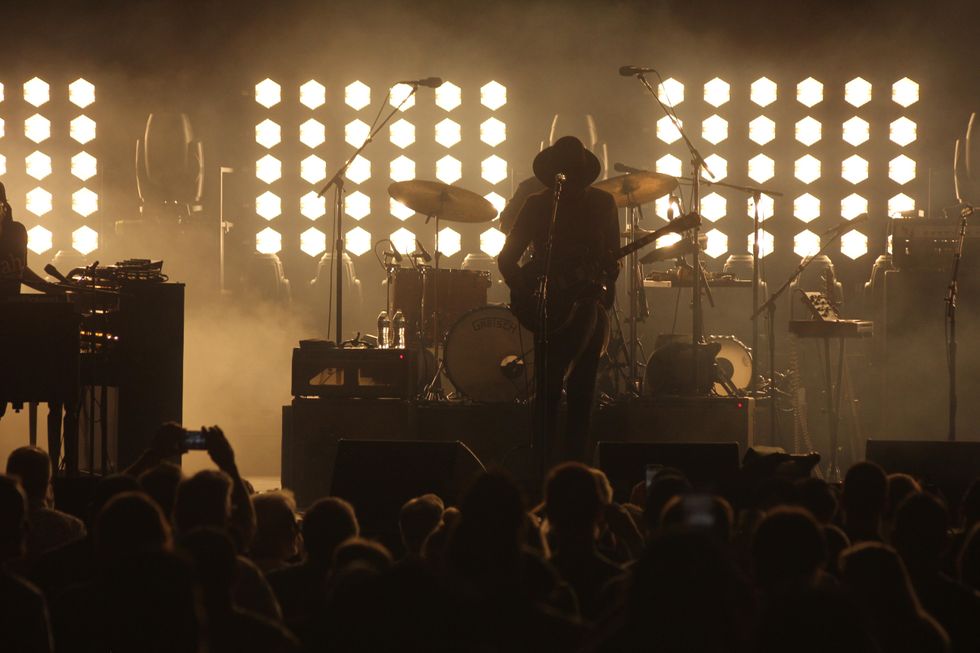 Just seconds before Clark starts the first song... (Laura Figi/Austonia)
During his set, Clark played "Bright Lights" and "Cold Blooded" to open up the show in front of a thrilled crowd.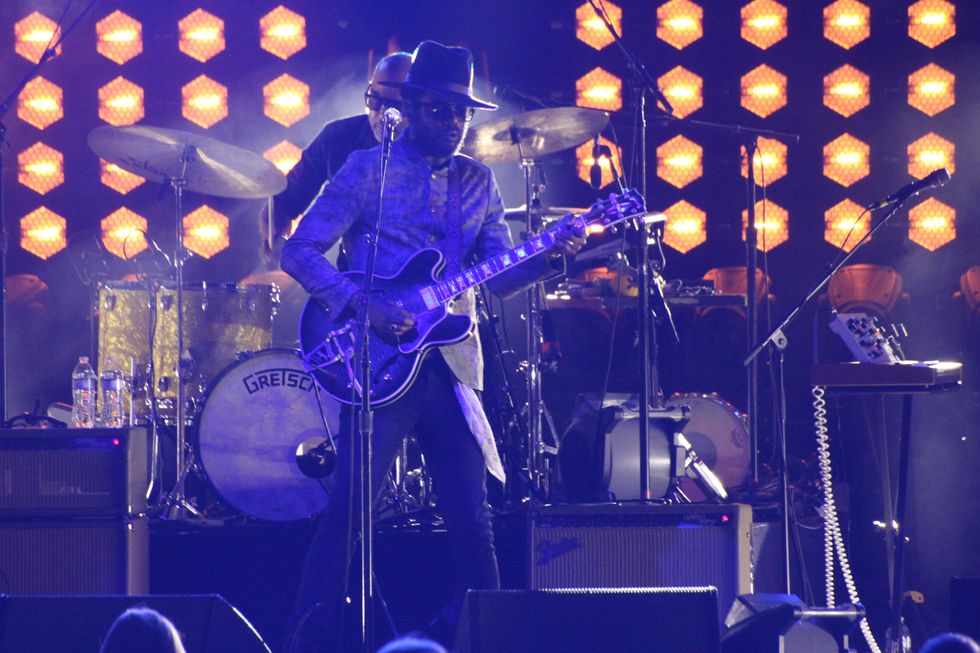 A lifelong Austinite, Clark is also a Grammy award-winner and a seasoned musician who started playing when he was just 12 years old. (Laura Figi/Austonia)
Clark is playing the Moody Amphitheater again Saturday at 6 p.m. with opener Kydd Jones. The next show will play on Sept. 9, bringing reggae-rock band Rebelution to the stage