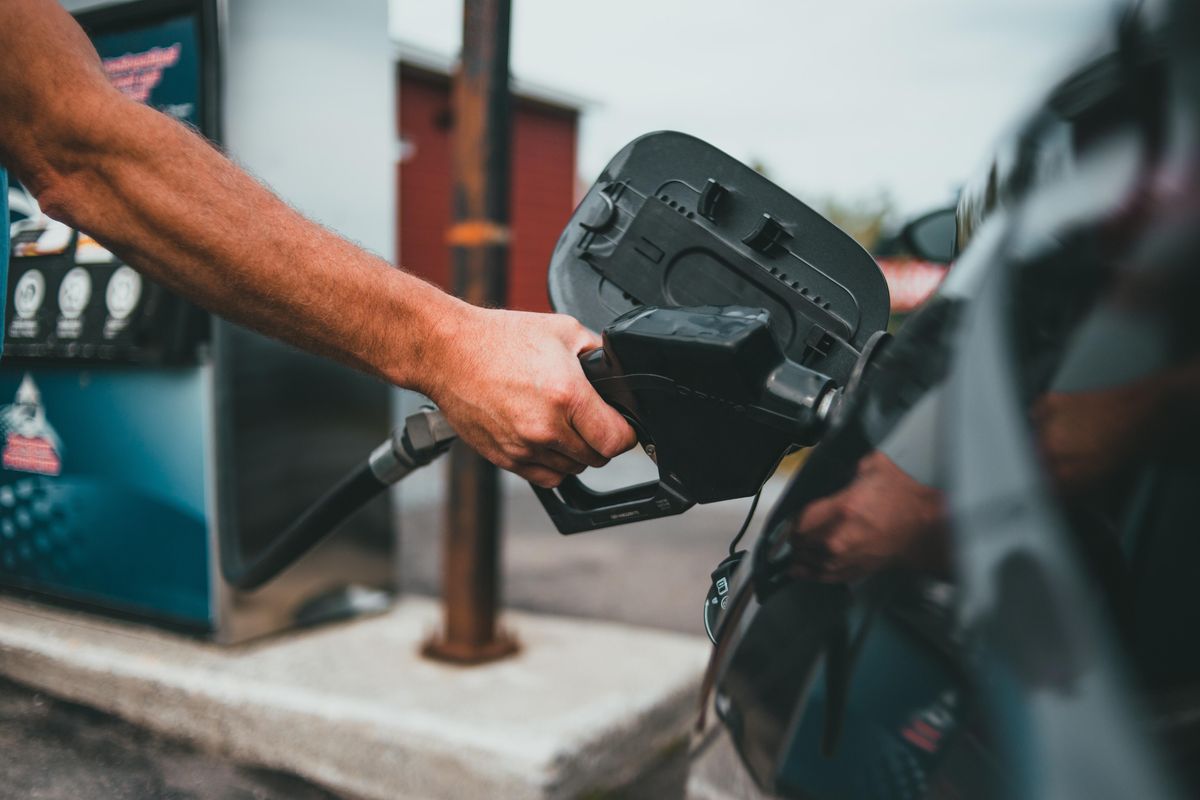 Fuel costs in Austin and across the nation are record high—and they're not going down anytime soon.
---
Average gas prices in Travis County are sitting a hefty $4.16 per gallon, according to AAA, compared to an average of $2.70 last year. Nationwide, fuel prices are at an average of $4.48 per gallon.
The bill per gallon is the highest ever recorded in Austin but experts don't expect a reprieve anytime soon—GasBuddy head of petroleum analysis Patrick DeHaan said to expect new records on a "near daily" basis.
"There isn't much reason to be optimistic that we'll see a plunge any time soon," DeHaan said, adding to expect prices closer to $5 by the end of the week.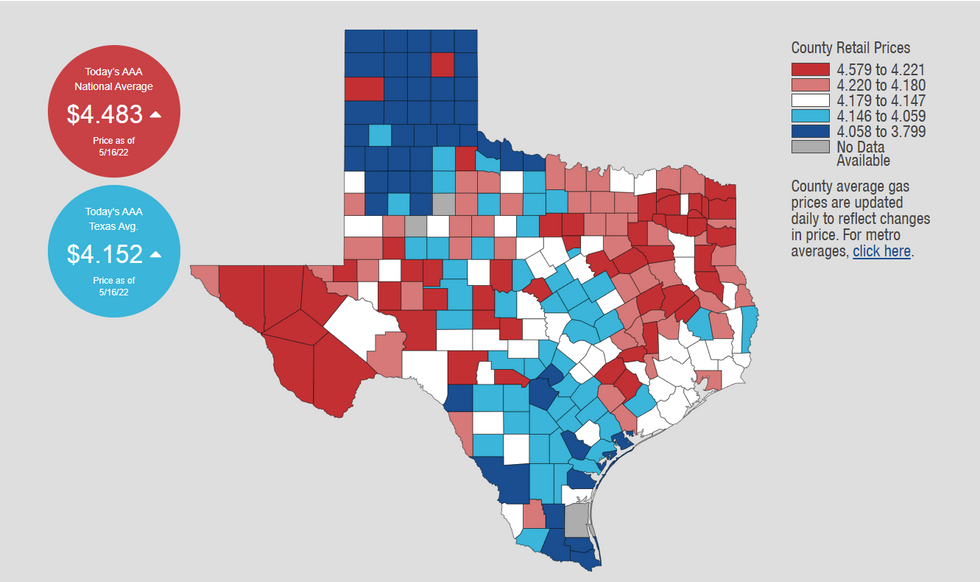 Why are prices climbing? DeHaan says to blame low inventory combined with high demand, more expensive blends and warming temperatures jump-starting "driving season."
While gas prices are marginally cheaper in Williamson and Hays Counties, between $4.12-$4.13, surrounding counties are locked into the same price range.