Get connected with our daily update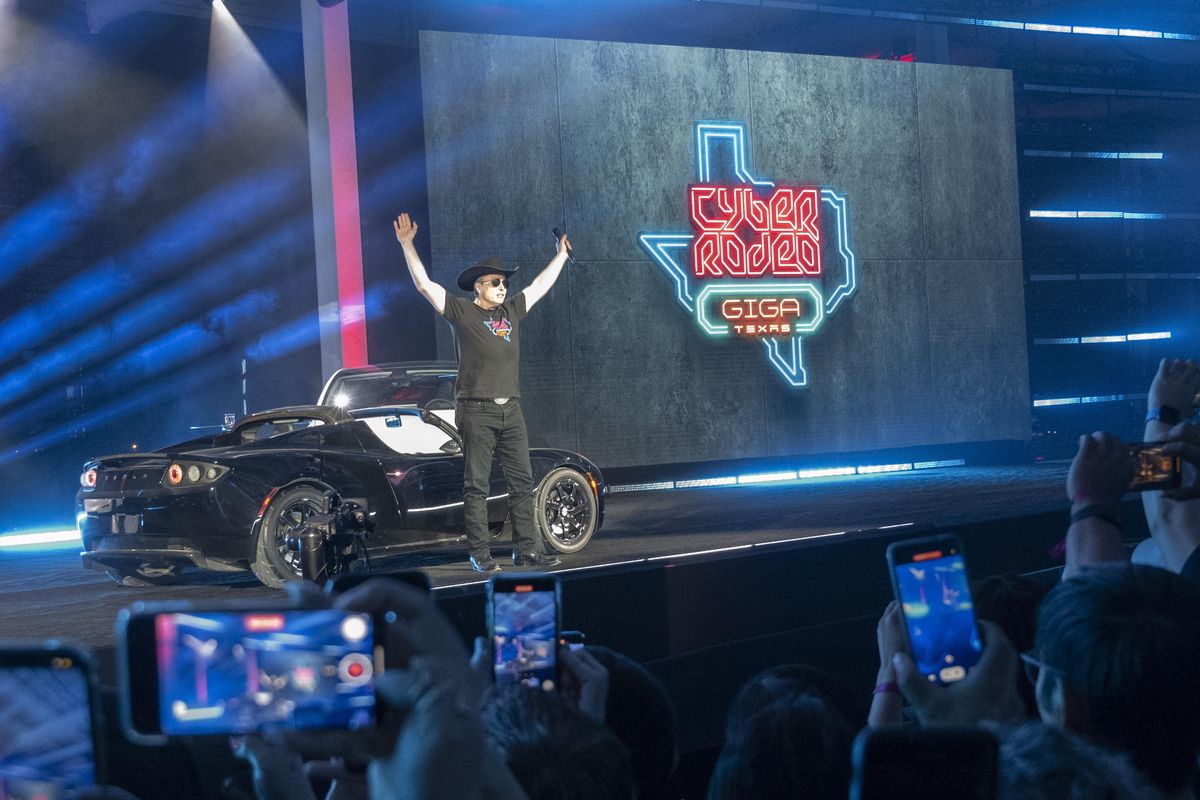 Driving onto stage Thursday night to the tune of a Dr. Dre song, CEO Elon Musk clad in a cowboy hat and Tesla belt buckle gave remarks on the automaker's history, production plans and the new $1.1 billion Giga Texas site, declaring it "the most advanced car factory that earth has ever seen."
---
Roughly 15,000 people traveled from near and far to attend the grand opening of the headquarters with a Cyber Rodeo theme. The night featured fireworks, a drone display, a petting zoo and the start of delivery for Texas-made Teslas.
The factory is the product, Musk said. He provided metrics like that it's taller than the Burj Khalifa if flipped on its side, and joked about how it could fit 194 billion hamsters. But with 10 million square feet of floor space, views of downtown Austin and 70,000 solar panels, Musk has big plans for it.
Tesla aims to have half a million Model Y units pumped out each year, which he claimed would be the highest capacity line in the world. Next year, Cybertruck production will start.
Musk acknowledged the delays on the highly anticipated vehicle and showed off the most recent iteration of the pickup with the stylistic choice to remove door handles. "I can't wait to have this baby in production," Musk said. "It's going to be epic."
He hyped the crowd up with multiple other goals: the world's biggest casting machine, plans to make Giga Texas the biggest cell factory globally, and moving to a "massive scale that no company has achieved in the history of humanity."
Scaling, he emphasized, matters with respect to making an environmental impact. An ad before his remarks began said Tesla owners saved 8 metric tons of CO2 last year. Still, Musk pointed to a bar graph while on stage showing Tesla's vehicle output compared to the rest of the world market, estimating it at a little more than 1%.
"We want to try to get to, I don't know, 20%. As much as we can to move the needle," Musk said. "This is why scale matters. In order to make a difference, a real big difference to sustainability, we have to make a lot of cars... to transition the world to sustainable technology as quickly as possible."
Texan Tesla enthusiasts already had merch to show their pride with the Giga Texas belt buckle, but the party dug into Texan culture even more with bull rides, an actual bull, Teslas formatted into the Texas flag and a boot statue.
Some locals attended the grand opening including EV-only rideshare app Earth Ride and representatives from Del Valle Independent School District, which let school out early for the event.
Musk addressed the question, "Why Austin?"
"California is great, and we're continuing to expand in California," Musk said. "But we ran out of room. And so we need a place where we can be really big, and there's no place like Texas."
The state's business-friendly reputation has driven Tesla, Samsung and other tech giants to Central Texas in recent years. Before Thursday night's festivities started, Gov. Greg Abbott went on FOX Business noting his talks with the CEO in the early stages of Tesla establishing a presence in Austin.
"We're 10 minutes from the airport. 15 minutes from downtown, central logistics hub. We've got access to awesome talent," Musk said. "Thank you, Austin. Thank you, Travis County," Musk said to cheers.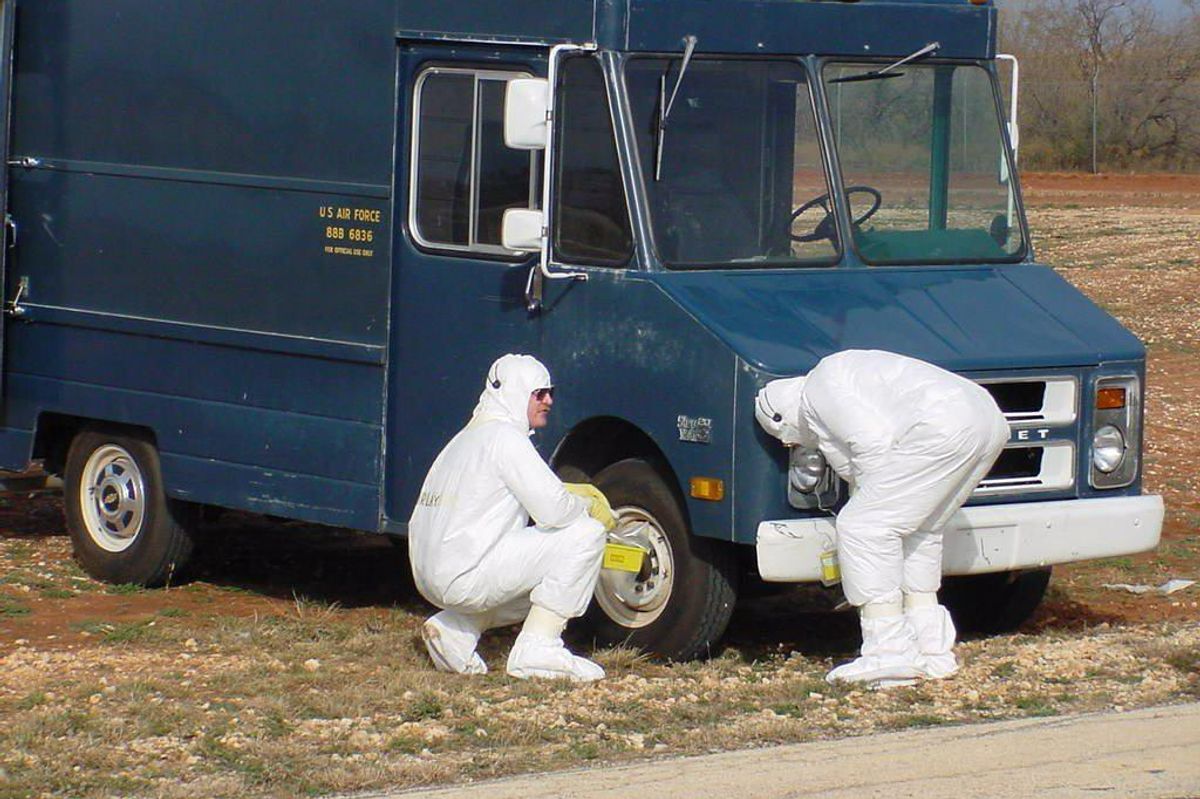 Hazmat suits, low-flying aircraft and more will be seen this week as Austin hosts an exercise to prepare for radiological incident.
The project, called Cobalt Magnet 22, involves more than 30 local, state and federal agencies planning for 18 months to be prepared in the event of radiological threats. It will start Monday and last through May 20.
What to expect: Field teams in protective clothing using radiological monitoring and detection equipment, low-flying aircraft conducting data-gathering overflights, and groups of first responders and others staged at various locations.
The exercise is part of a regular program of training, exercises and planning.
"Th City of Austin is pleased to welcome NNSA and the numerous local, state and federal agencies participating in Cobalt Magnet", said Juan Ortiz, Director of Austin's Homeland Security and Emergency Management Office. "Our goal in this exercise is to test our procedures and make improvements to ensure we're keeping the Austin/Travis County community protected."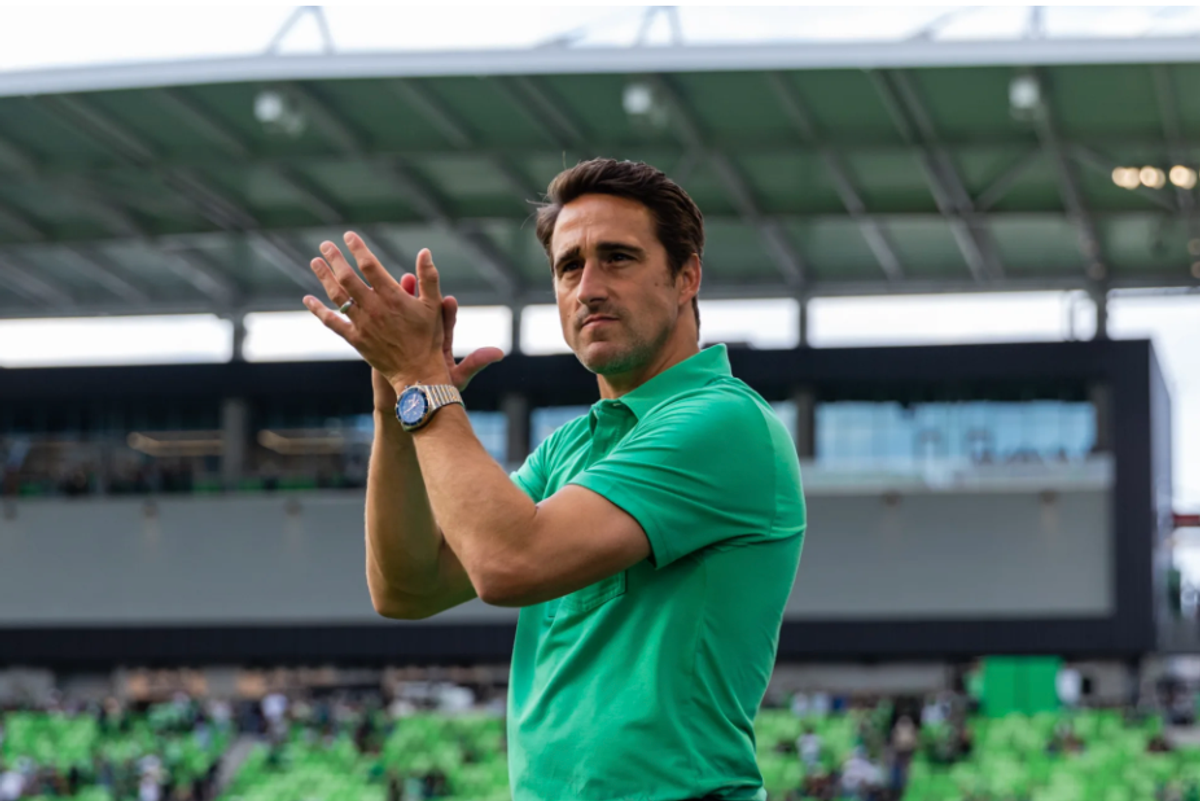 Austin FC head coach Josh Wolff is here to stay as the Club announced he signed a three-year contract extension.
Wolff, who was previously an assistant coach for the U.S. Men's National Team, will coach Austin FC through the end of 2025 under the new contract.
Wolff has been the Austin FC head coach since November 2019. In the team's first year, some hoped to oust Wolff as the team was at the bottom of the Western Conference. But this year, the team is at the top, ranking No. 3.
"This is still a young, growing Club but seeing our vision for Austin FC come to life on and off the field has been one of the great honors of my career. My staff and I will keep working every day to represent the city, and to develop our team both competitively and as human beings. The best is yet to come," Wolff said.