Get connected with our daily update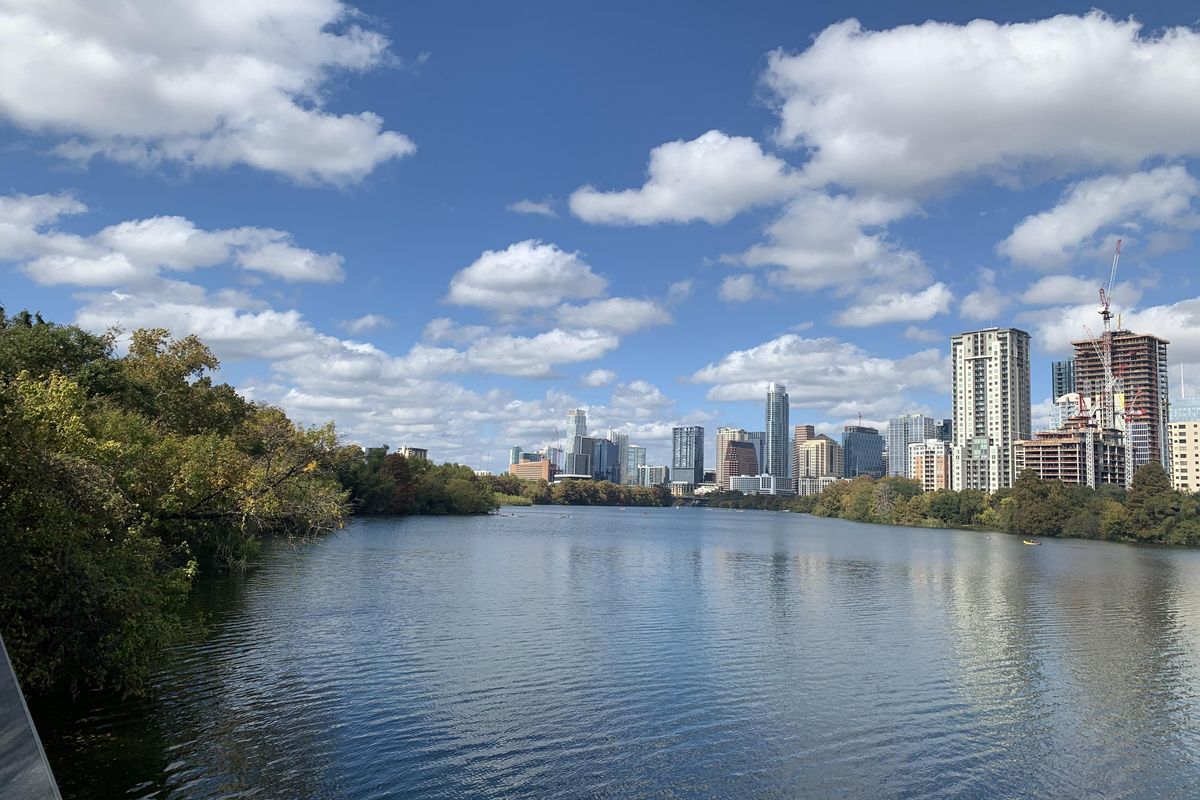 (Emma Freer)
Between 2000 and 2019, when the last available population estimates were tallied, the population of Texas increased 39% and that of the city of Austin increased 49%, fueling countless headlines referencing boomtown status.
---
"We have been growing substantially," State Demographer Lloyd Potter told Austonia. "This past decade Texas added more people than any other state."
This growth, however, is not new. Texas and by extension Austin have grown rapidly since their foundings. To better understand their magnetism, Austonia has looked into the drivers of migration starting in the 19th and 20th century. Today's installment focuses on the 21st century, when the state and its capital city continued to expand, even as the nature of the American boomtown fundamentally changed. Read the past installments here.

Growth factors
The state's population growth is due to two factors: natural increase, which just means more births than deaths, and migration, both from other parts of the U.S. and other countries.
After the Great Recession, Texas bounced back more quickly than other states, providing job opportunities to hopeful transplants from other states. "Domestic migration is largely a function of what happens economically, not just in Texas but also across the country," Potter said, citing California, Florida and Illinois among the biggest net senders. Although Texas also loses residents to other states—notably Colorado and Tennessee—domestic migration has fueled around one-third of Texas' population growth in recent years.
International migration is more steady—"there's only so many visas given out every year," Potter said—but the demographics have changed in the last decade or so. Mexican migration has largely been supplanted by migration from other Central and South American countries in the post-recession period, said Paul Hart, a professor of history at Texas State University whose research focuses on modern Mexico. There's also been an uptick in immigration from Asian countries, China and India in particular. Locally, this impact can be seen in North Austin and Williamson County, where the tech industry has served as a powerful draw.

In addition to domestic and international migration, there's also been a movement among Texans. Although the state's population grew by more than 4 million people between 2010 and 2020, 104 of Texas' 254 counties were losing population at last count. "A lot of the growth we're seeing in the urbanized areas is from people moving in from more rural parts of the state," Potter said, adding that this growth is even more acute in the suburbs and counties neighboring big cities such as Austin.

All this growth, however, has led to some growing pains. Despite Austin's continued boom, its Black population has been in steady decline since the turn of the 21st century—a statistic that makes it an outlier among other growing big cities. "Concentrated segregation followed by concentrated gentrification resulted in the massive displacement of African Americans from their historic communities," according to a 2016 report from the Institute for Urban Policy Research & Analysis at the University of Texas Austin.
Rapid population growth has also stressed the city's (and the state's) infrastructure, leading to award-winning traffic congestion; multi-billion dollar efforts to right-size the city's transit system, such as Project Connect; unending sprawl; and the recent winter storm super crisis, which left millions without power and water for days amid subfreezing temperatures. "So many people, they just didn't anticipate the infrastructure or build the infrastructure," Potter said.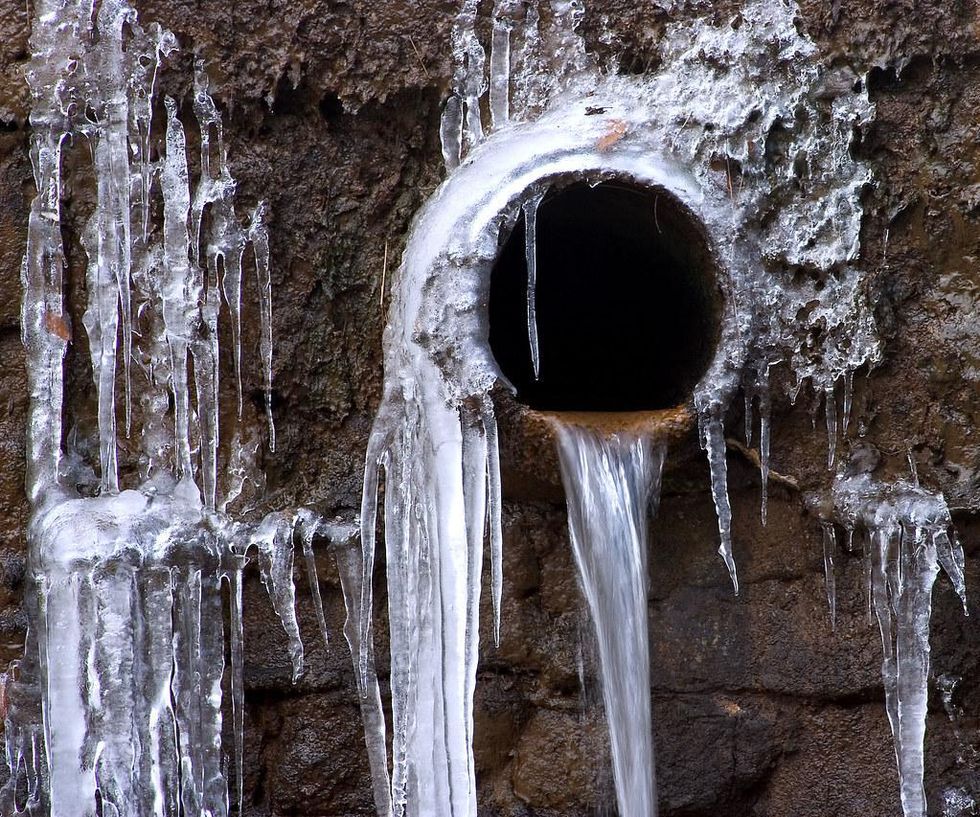 This is not to say that the boom is in any danger of going bust, however. "As long as Texas' economy stays strong, as most indicators suggest, I think we can anticipate to continue to have population growth," he added.

The changing nature of booms
Austin's growth has been steady since its founding in 1839, but the nature of American boomtowns has changed dramatically.
David Schleicher, a professor at Yale Law School whose specialties include land use and urban development, said cities fit technology. In the early 20th century, boomtowns emerged along ports and near railroad hubs, with local economic booms going hand-in-hand with population booms. "This was a product of there was demand to live there, and there was easy supply," he said.
But this is no longer the case, generally speaking. "What has changed in modern America is that many of our booms … those cities don't accommodate booms," Schleicher said, pointing to Silicon Valley, which has the economic driver of big tech but has also grown prohibitively expensive due to restrictive land-use policies that deter migration.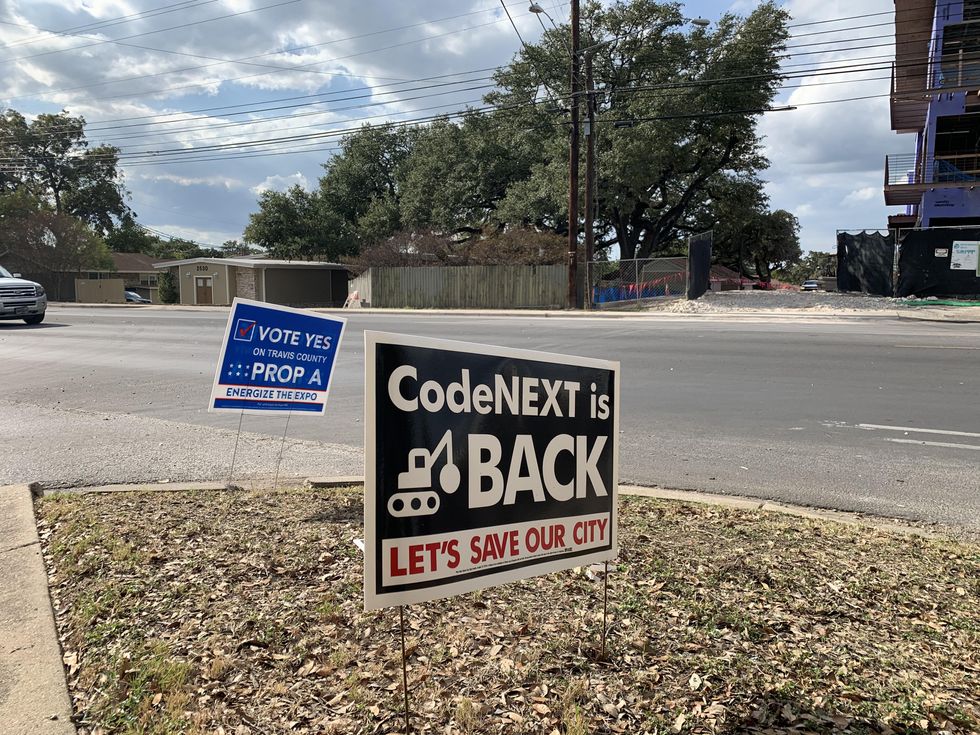 (Emma Freer)
It's too soon to tell whether this will be Austin's fate. "Austin is growing quickly in part because it's seen as a cheaper, but still cool, alternative for tech firms," he said. "This will inevitably put pressure on its land use system as people who are used to one form of suburban type of town … have incentive to restrict entry because it will make them richer."

The increasingly polarized politics of land use reform aside, Schleicher argues that Austin's relative affordability is what is driving its current population growth. Without a housing supply that is keeping pace, the city could see its main draw compromised. "There is a possibility that you could kill the goose that lays the golden egg," he said.
Read the first two installments of this series here.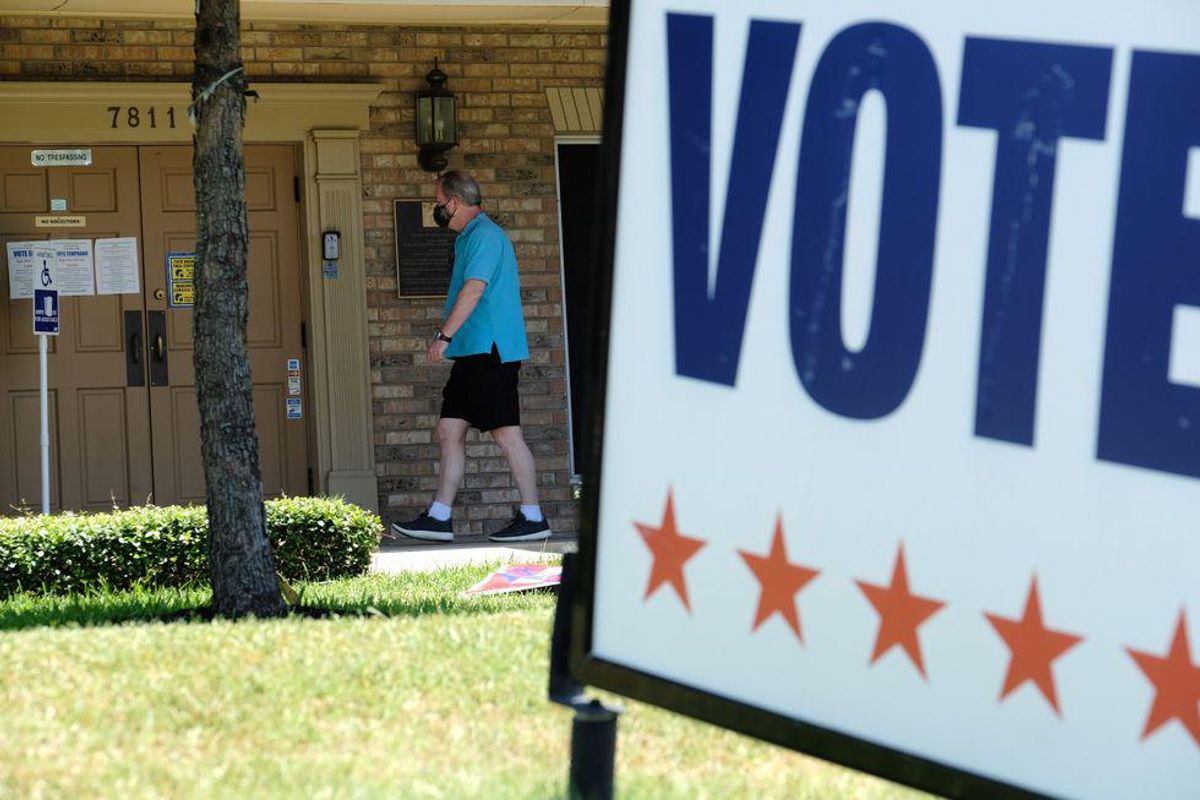 May's second election is here, in which voters will decide on the candidates to represent their party in the November general election after the winner in some March primary races was unclear.
Just like the March primaries, voters will choose which party they choose to vote in. Then based on location, each ballot will show which races are in a runoff.
In Texas, candidates must win at least 50% of the vote to be elected. In the races where the top candidate only received a plurality of votes, a runoff is being held.
Here's everything you need to know before heading to the polls.
Know before you go
Early voting for the Texas primary runoff election begins Monday and will last through May 20; Election Day is May 24.
The registration period for this election has passed; check if you're registered to vote here.
The polls are open from 7 a.m. to 7 p.m. daily. As long as you're in line by 7 p.m., you can vote.
You'll need a valid photo ID to present once you're at a polling location.
Here are the early voting locations in Travis County.
View wait times at polling locations here.
Races to watch in Travis County:
Statewide
Lieutenant Governor
Republican: Incumbent Lt. Gov. Dan Patrick won his primary in March.
Democratic: Mike Collier and Michelle Beckley are vying to be the Democrat candidate on the ballot.
Attorney General
Republican: Incumbent AG Ken Paxton is fighting for his seat against George P. Bush.
Democratic: Rochelle Garza and Joe Jaworski will face off to be the Democratic candidate in this race.
View all the statewide races on the ballot here.
U.S. House of Representatives

View the district you live in here.
District 21
Republican: Incumbent Chip Roy won his primary in March.
Democratic: Claudia Andreana Zapata and Ricardo Villarreal are hoping to secure this vote.
District 35
Republican: Dan McQueen and Michael Rodriguez are going head to head to be the Republican candidate in this race.
Democratic: Former Austin council member Greg Casar won this race in March.
Texas House
District 19
Republican: Ellen Troxclair and Justin Berry are vying to be the Republican candidate in this race.
Democratic: Pam Baggett won her primary in March.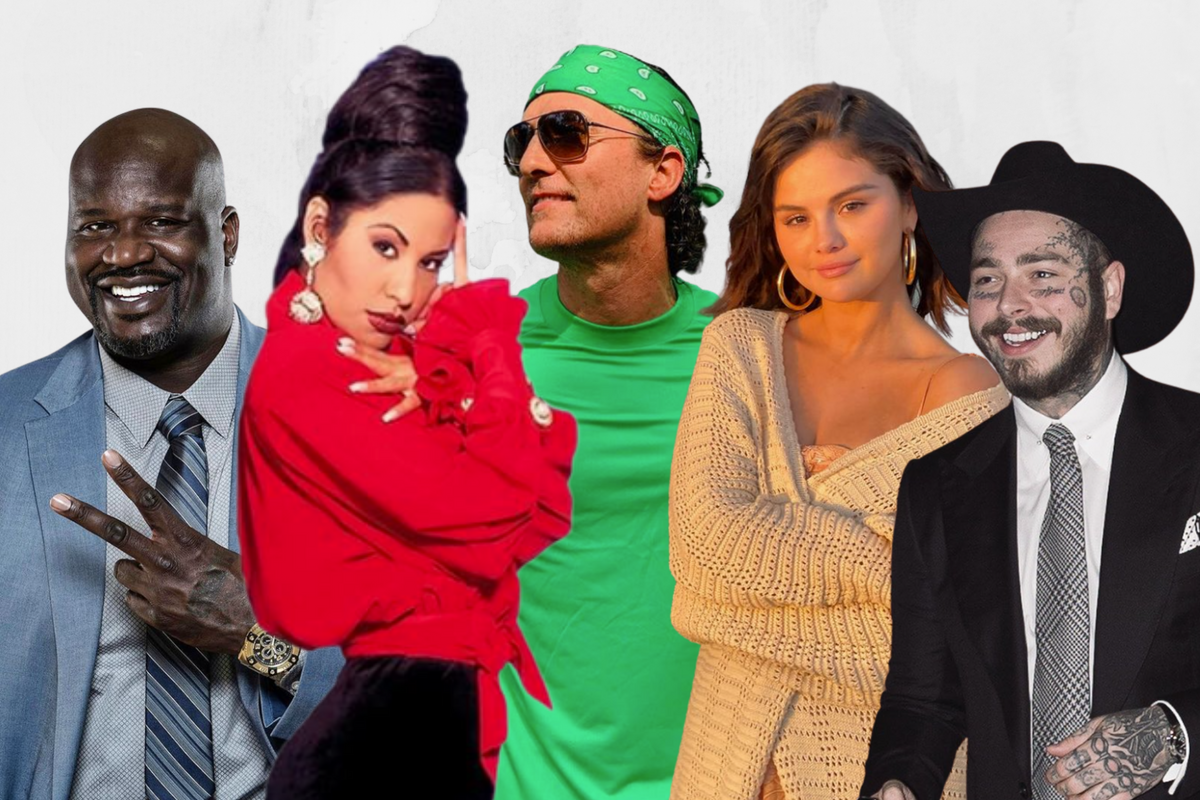 Texas has been home to some of the country's biggest celebrities of all time—think Amarillo resident Georgia O'Keeffe, Lubbock's Buddy Holly and Corpus Christi's famous singer Selena.
The Pudding's People Map of the U.S., which shows each city's "most Wikipedia'ed" resident, placed celebrities from all walks of life on the Texas map. As for Central Texas celebrities, there are some interesting (and not so surprising) names on deck.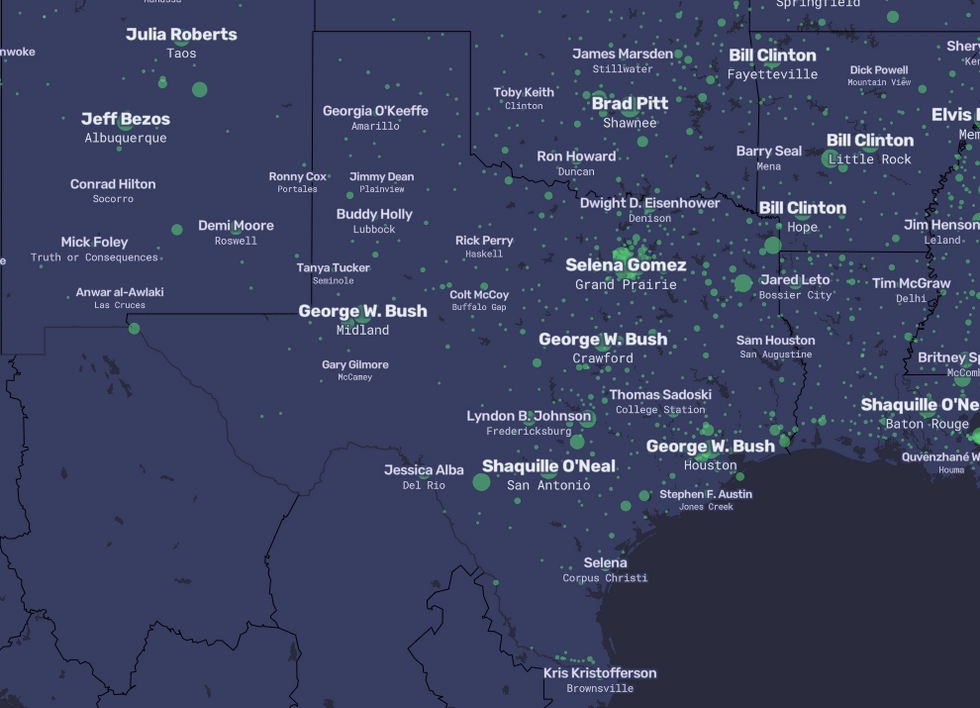 (The Pudding)
Proving that Austin is "alright, alright, alright," Minister of Culture Matthew McConaughey is both Austin's and Uvalde's top Wikipedia'ed resident. McConaughey, who was born in San Antonio adjacent Uvalde, has deeply ingrained himself in Austin by studying Radio-Television-Film at UT Austin, starring in the Austin-filmed movie "Dazed and Confused" and investing in Austin FC.
Heading down just a few miles south, San Marcos claimed former president Lyndon Baines Johnson as Texas State University's most famous alumni, who graduated in 1930, and was also named in Fredericksburg. LBJ wasn't the only ex-president on the map—George W. Bush was listed as the top resident in Dallas, Midland, Houston and Crawford.
You'll see some other names with ties to Austin strewn around the state: Janis Joplin in Beaumont and Port Arthur; Stone Cold Steve Austin in Victoria and Edna; Dan Rather in his hometown of Wharton; and Waylon Jennings in Littlefield.
Venturing outside of the central areas, there are big celebrities who call Texas Home. Actress and artist Selena Gomez dominated search traffic in her hometown of Grand Prairie, musical artist Post Malone was most "Wikipedia'ed" in Grapevine, and Shaquille O'Neal was named in the city where he went to high school, San Antonio.
Plus, Thomas Haden Church, Angela Kinsey, Jessica Simpson, Chuck Norris, Roy Orbison, Ron White, Jessica Alba, Colt McCoy, Jimmy Dean and Johnny Manziel all had at least one city covered on the list.
Where's Texas' newest resident, Elon Musk? You'll find him still in Los Angeles, as his foray into Texas living has just begun.
Click here
to view the full map.