Get connected with our daily update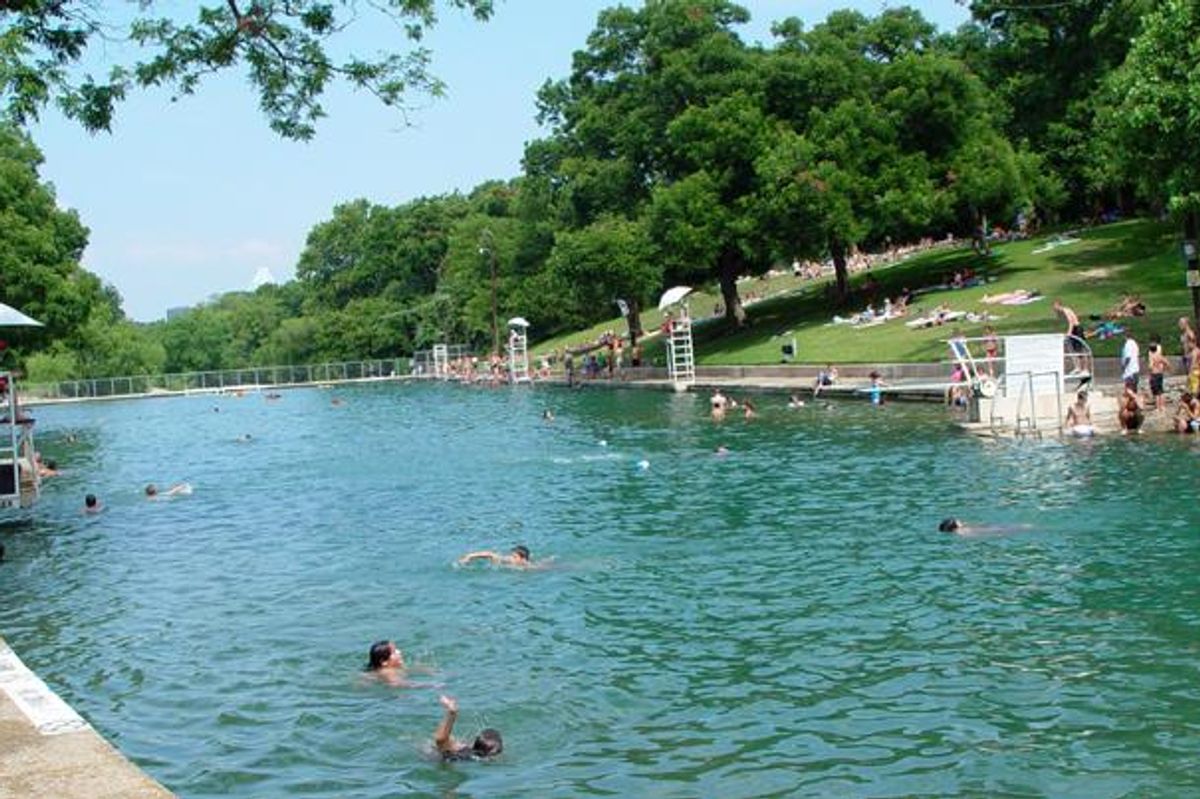 Central Texans will be able to walk from Austin to San Antonio and all the communities in between, connecting 50,000 acres over the Edwards Aquifer, before 15 years are up.
---
The Great Springs Project, with help from Alta Planning + Design, announced plans for the proposed 100-mile trail on Monday, with the goal to complete the massive web of interconnected trails by the Texas Bicentennial in 2036.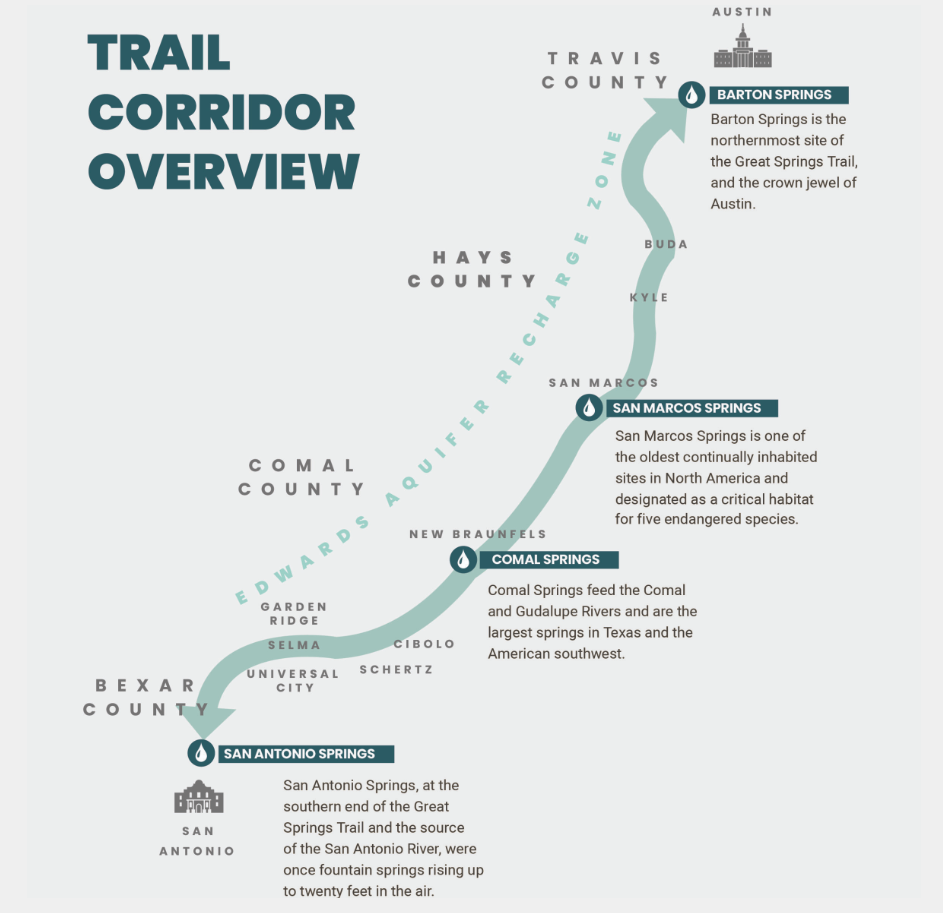 The trail will connect four major Edwards Aquifer springs. (Great Springs Project)
The network will connect already-existing trails with proposed trails to fill in the gaps. The trail will likely be built in phases depending on:
Funding
Landowner negotiation
Establishing right of way
Permitting
Design
Construction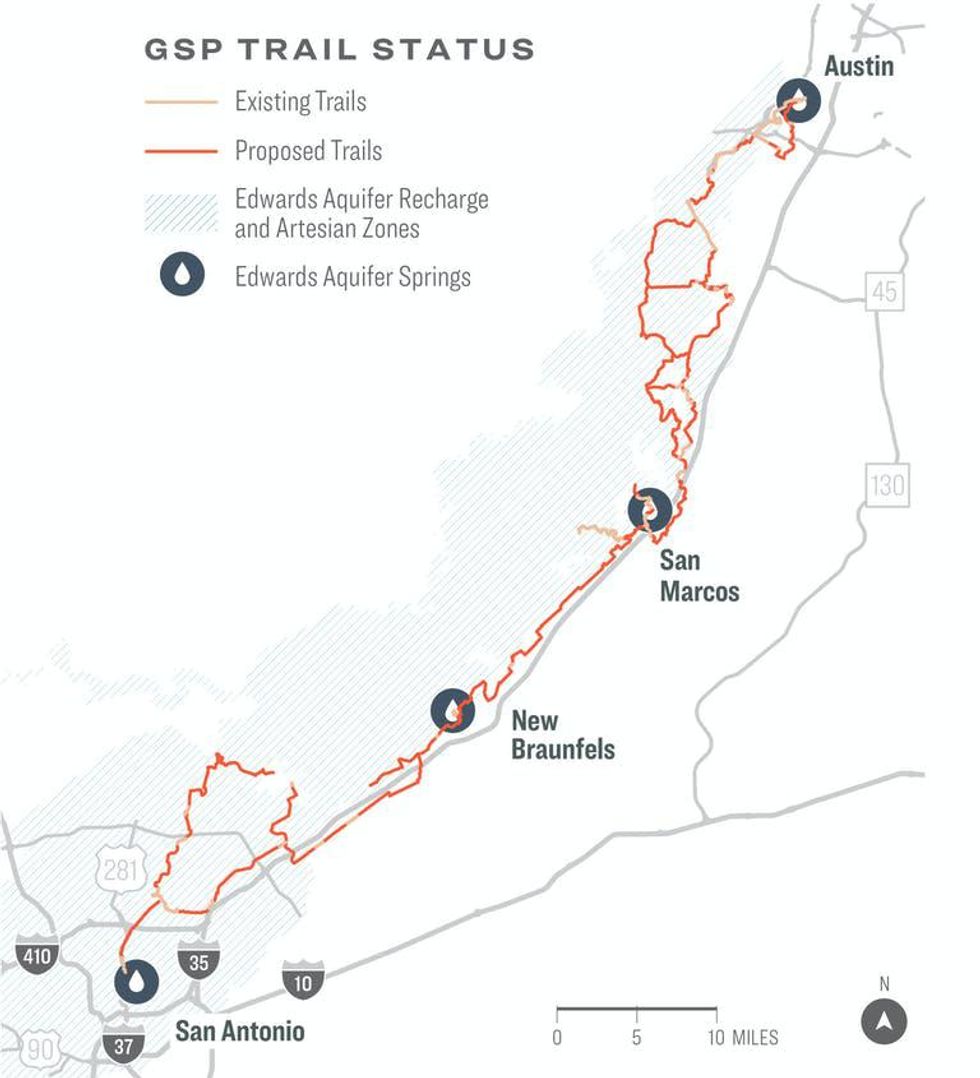 (Great Springs Project)
The goal of the project is to conserve land and local ecosystems running through the Edwards Aquifer as the region bustles with growth, while simultaneously connecting people to nature. The trails will run through Barton Springs, San Marcos Springs, Comal Springs and San Antonio Springs.
GSP says they plan to fund the project through a mix of "local, state, and federal funding with private investment."
Lower Colorado River Authority general manager Phil Wilson said he expects the project to raise awareness about caring for the region's vital resources, but also have a "valuable economic impact" through tourism.
Meanwhile, former Mayor of San Antonio Henry Cisneros said the project is "absolutely the best hope for a permanent, unifying, and essential greenspace that demonstrates our respect for our land, our natural resources, our history, our outdoor spirit, and our commitment to the common good."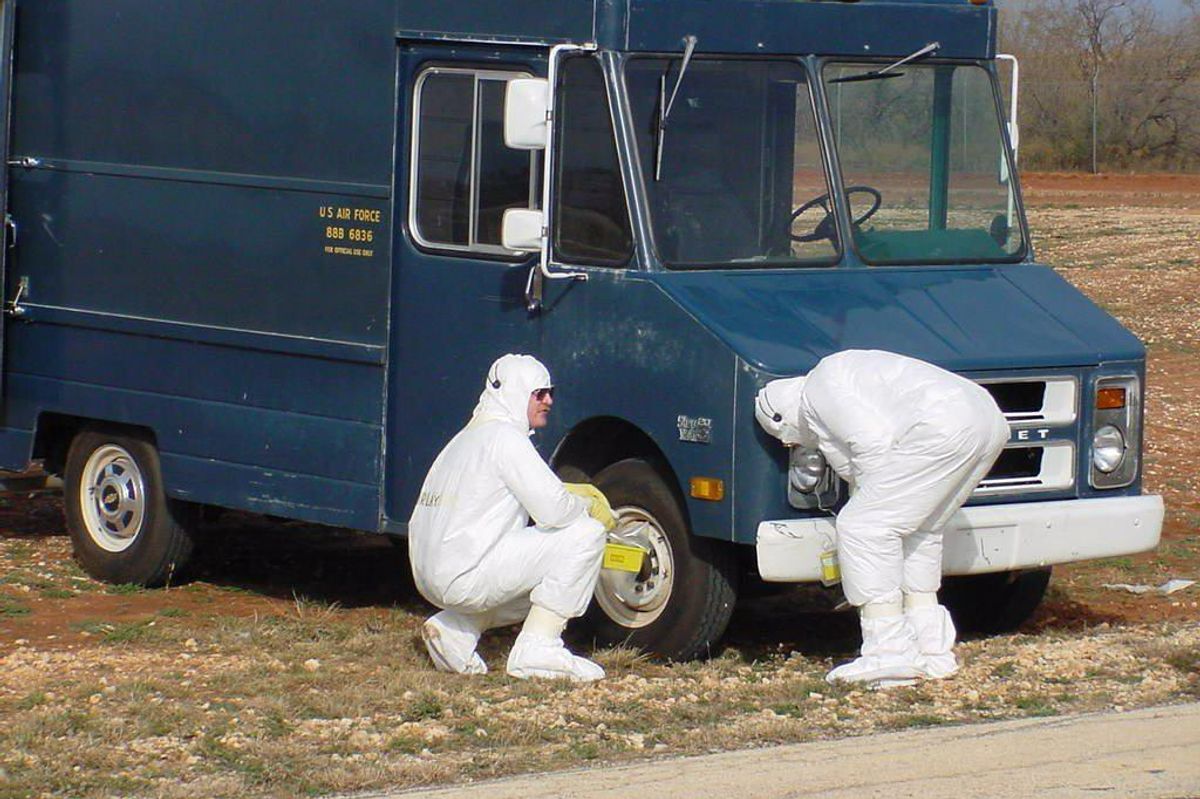 Hazmat suits, low-flying aircraft and more will be seen this week as Austin hosts an exercise to prepare for radiological incident.
The project, called Cobalt Magnet 22, involves more than 30 local, state and federal agencies planning for 18 months to be prepared in the event of radiological threats. It will start Monday and last through May 20.
What to expect: Field teams in protective clothing using radiological monitoring and detection equipment, low-flying aircraft conducting data-gathering overflights, and groups of first responders and others staged at various locations.
The exercise is part of a regular program of training, exercises and planning.
"Th City of Austin is pleased to welcome NNSA and the numerous local, state and federal agencies participating in Cobalt Magnet", said Juan Ortiz, Director of Austin's Homeland Security and Emergency Management Office. "Our goal in this exercise is to test our procedures and make improvements to ensure we're keeping the Austin/Travis County community protected."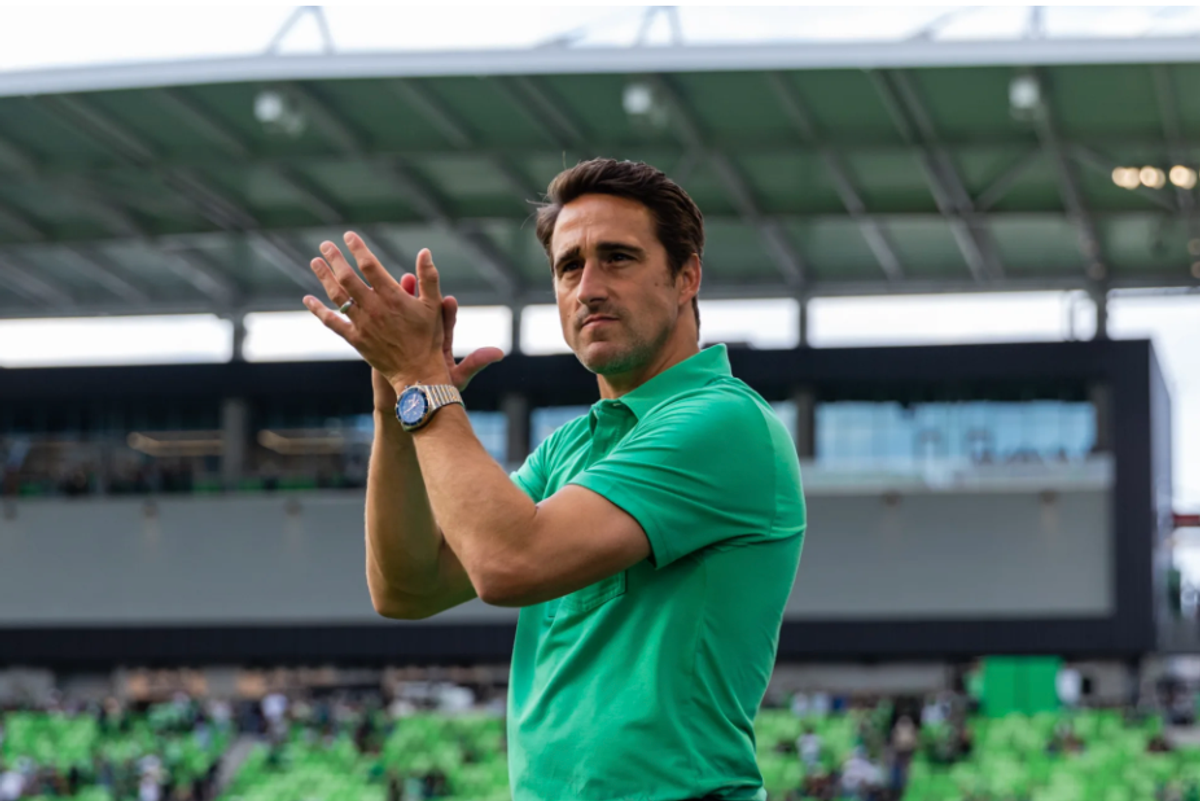 Austin FC head coach Josh Wolff is here to stay as the Club announced he signed a three-year contract extension.
Wolff, who was previously an assistant coach for the U.S. Men's National Team, will coach Austin FC through the end of 2025 under the new contract.
Wolff has been the Austin FC head coach since November 2019. In the team's first year, some hoped to oust Wolff as the team was at the bottom of the Western Conference. But this year, the team is at the top, ranking No. 3.
"This is still a young, growing Club but seeing our vision for Austin FC come to life on and off the field has been one of the great honors of my career. My staff and I will keep working every day to represent the city, and to develop our team both competitively and as human beings. The best is yet to come," Wolff said.