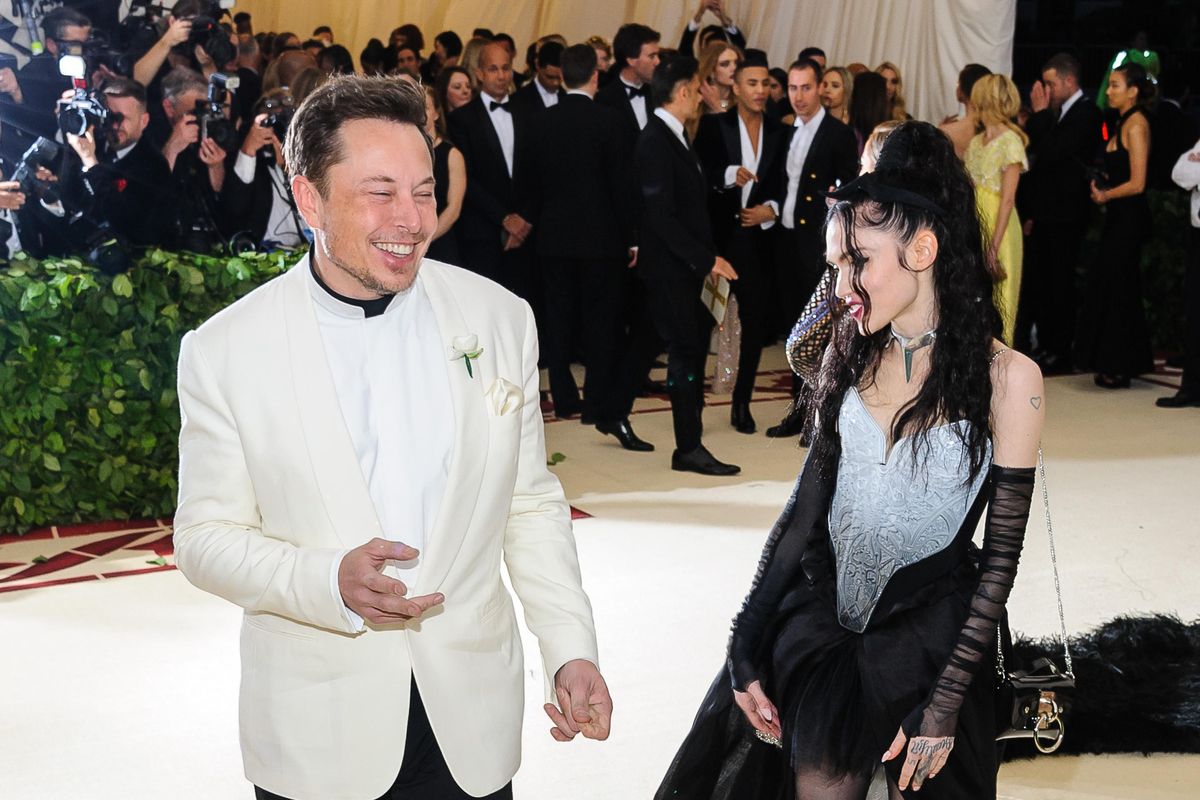 Self-proclaimed "Crypto Queen" Grimes made nearly $6 million to kick off her Sunday by selling her newest artwork, a series of crypto-art pieces titled "WarNymph."
---
The pieces, which feature cherub warriors protecting post-apocalyptic planets, went on sale Sunday at 1 p.m for 48 hours.
In 20 minutes, Grimes, musician, artist and girlfriend of Elon Musk, reached $5.8 million in sales from the auction. By noon Monday, all pieces were sold out except for one, "Death of the Old," which is currently bidding for $250,000. Some works, including "The Newborn 2," are being resold for as much as $2.5 million.

According to her artwork's page, WarNymph "explores the fluidity of identity in the virtual age: the ability to create, augment, and splinter ourselves into unlimited avatars, create boundless worlds, and build rich, complex lore."
Each artwork features winged babies in various forms: protecting Mars, sitting atop thrones and wielding weapons including bows and arrows or blood-red spears.
All of the works are examples of a new cryptocurrency called non-fungible tokens, or NFTs. NFTs have surged in popularity in recent weeks as other cryptocurrencies like Bitcoin continue to take off. Unlike Bitcoin, however, NFTs cannot be traded for one another or broken down into smaller values. Instead, they serve as a form of collectibles that stand on their own as individualized collector's items.
Brands such as Nike and Louis Vuitton have already begun creating virtual assets for their consumers, while celebrities including Lindsay Lohan have sold NFTs for thousands of dollars. The NBA, which made the platform NBA Top Shot, has already sold $270 million worth of NFTs in the form of unique NBA video highlights.
NFTs have to be bought using other cryptocurrencies such as Ethereum's Ether or World Asset eXchange. The currency is predicted to continue to skyrocket in value as creators make products for virtual reality technologies.
According to Grimes, there's more where this came from. WarNymph is part of a bigger whole—an entire virtual universe Grimes has titled Oth3rkin that the singer will continue to work on with her brother, Mac Boucher.
Some proceeds from the project are going toward reducing carbon emissions via nonprofit organization Carbon 180. Billionaire Texan transfer Musk, is passionate about the subject as well.
The artworks were sold using NFT trading site Nifty Gateway.