Get connected with our daily update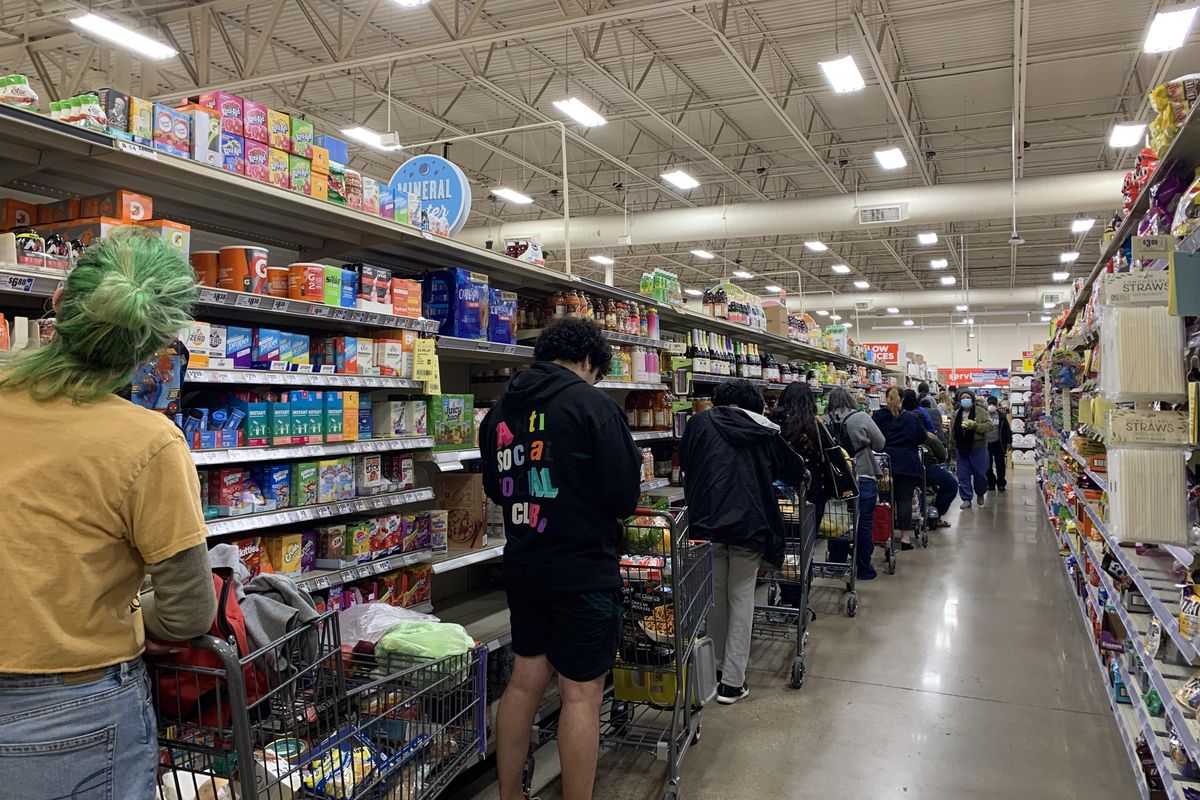 After spending days without water, heat and other necessities during Winter Storm Uri a year ago, Central Texans are bracing for the worst again.
---
With tomorrow's expected sleet, freezing temperatures and wind gusts, people flocked to grocery stores, stocking up on goods to last through the severe weather. Although Gov. Greg Abbott has said the state is prepared, skeptical shoppers are preparing for a loss of power anyway.
Austonia staff visited grocery stores Wednesday to see what conditions are like around Austin, and here's what we found:
H-E-B, 1000 East 41st St.
A worker at this store by the University of Texas at Austin said they usually don't see much traffic in the morning, but today, people were waiting outside when doors opened. But shoppers may have a hard time finding some items. The worker added that truck deliveries have been later than usual, arriving two or three hours late from the typical 10 a.m. arrival. Plus, if you're looking to stock up on produce, this store has been low on fruits and vegetables.
Windsor Park resident Jamelik Queen changed her usual shopping schedule in anticipation of freezing temperatures tomorrow, moving up her typical errand a day so she could stay in on Thursday. "I'm definitely concerned," Queen said, referencing the 246 death toll reported by Texas officials from last year's storm. According to other reports, deaths were actually more than 750. While her power stayed on then, she says her power often goes out during the heat, one time even staying off for a week.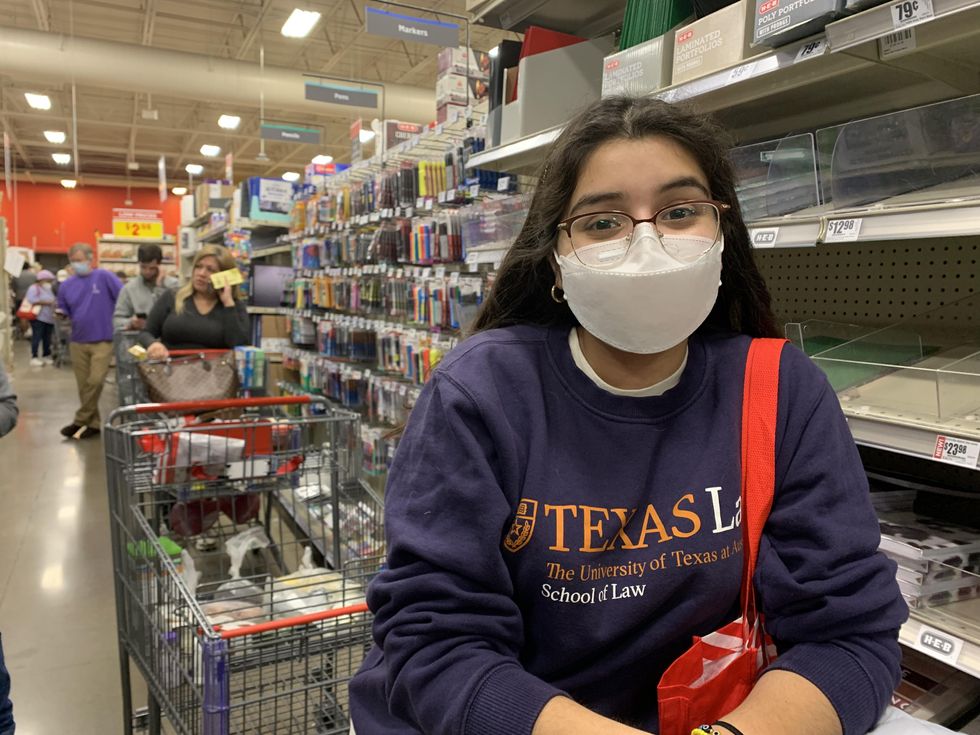 Suseth Munoz, from the Rio Grande Valley, is a resident assistant at UT Austin. Early Wednesday afternoon, Munoz was stocking up on canned food and water for herself and to share with others, expressing worry that she'd lose power. During her about 40 minute wait in the check-out line at the E. 41st H-E-B, Munoz said she felt dread about the coming freezing temperatures.
"I'm kind of angry we have to do this, especially when a lot of this could have been avoided if we had tackled the electrical grid when the Texas Legislature was in session," Munoz said. "It's definitely a government failure and it's kind of angering and frustrating."
Walmart, W Slaughter Lane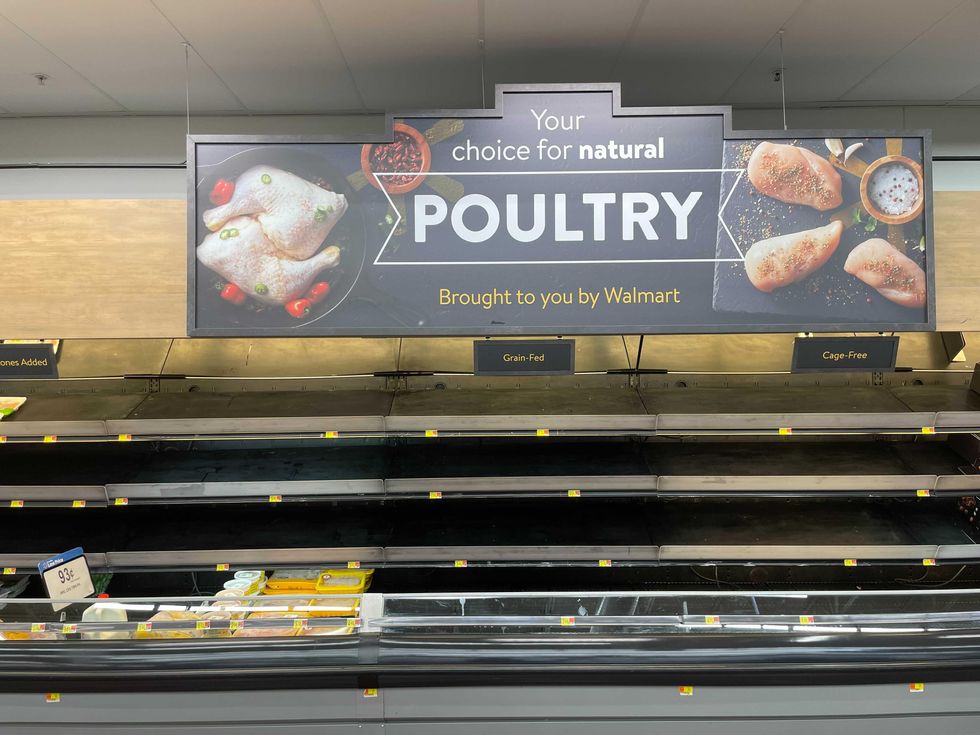 Lines are longer than usual at this Walmart on Wednesday, but the store appears to have much in stock with some exceptions. On food, there's a chicken shortage and boxed foods like pasta and ramen are running low. Toilet paper is also running on short supply.
H-E-B, 2701 E 7th St.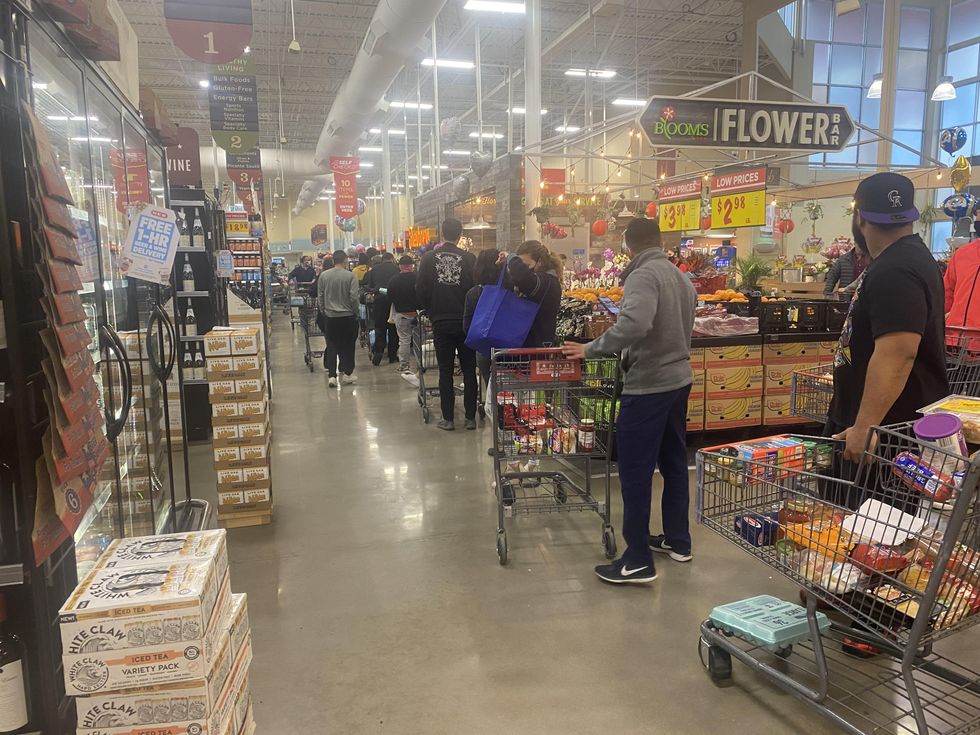 Shopping at this H-E-B might be a little hectic. Reporter Laura Figi found a line out the door when she stopped by early afternoon Wednesday.
Trader Joe's, 211 Walter Seaholm Dr.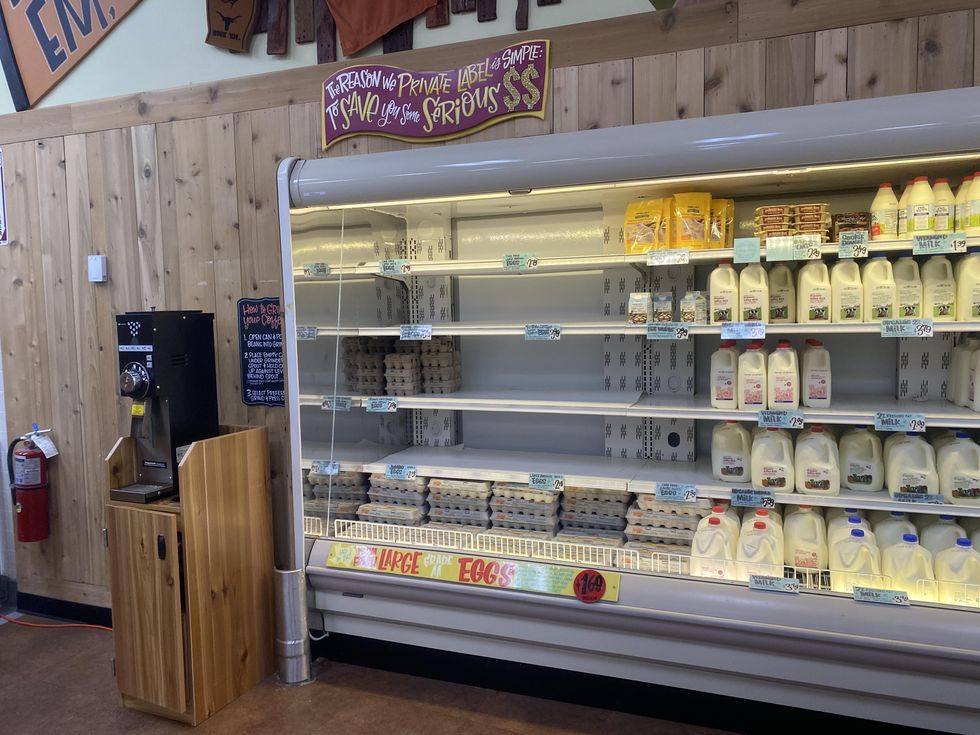 Food essentials like eggs were in low supply at the Trader Joe's Downtown as of Tuesday night.
H-E-B, 701 S Capital of Texas Hwy.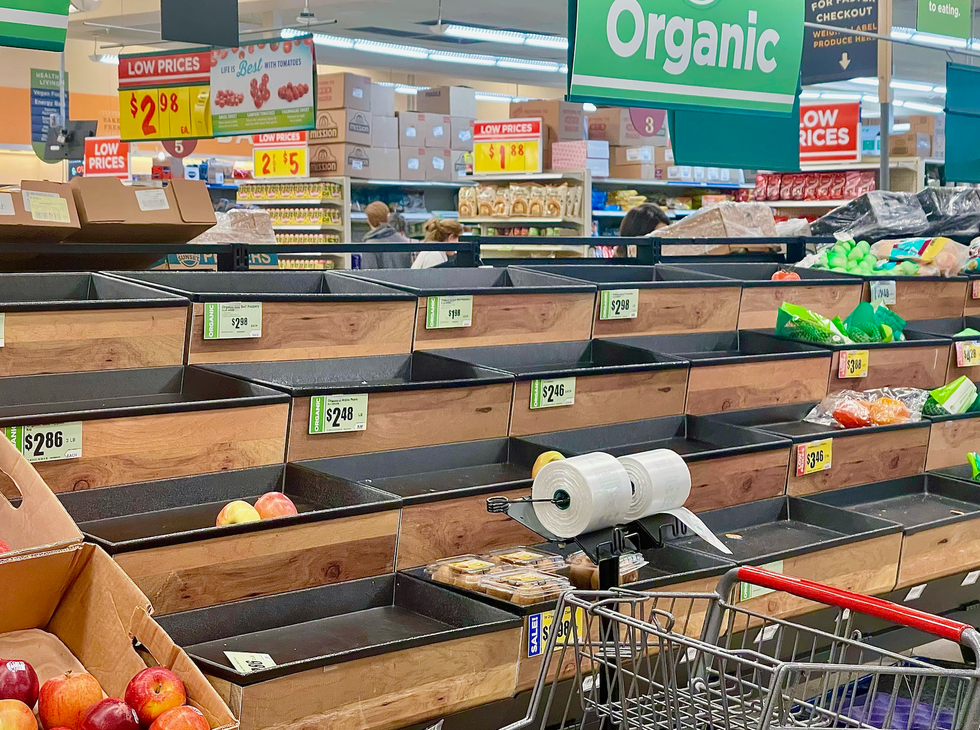 This H-E-B in Westlake saw empty produce shelves on Tuesday night.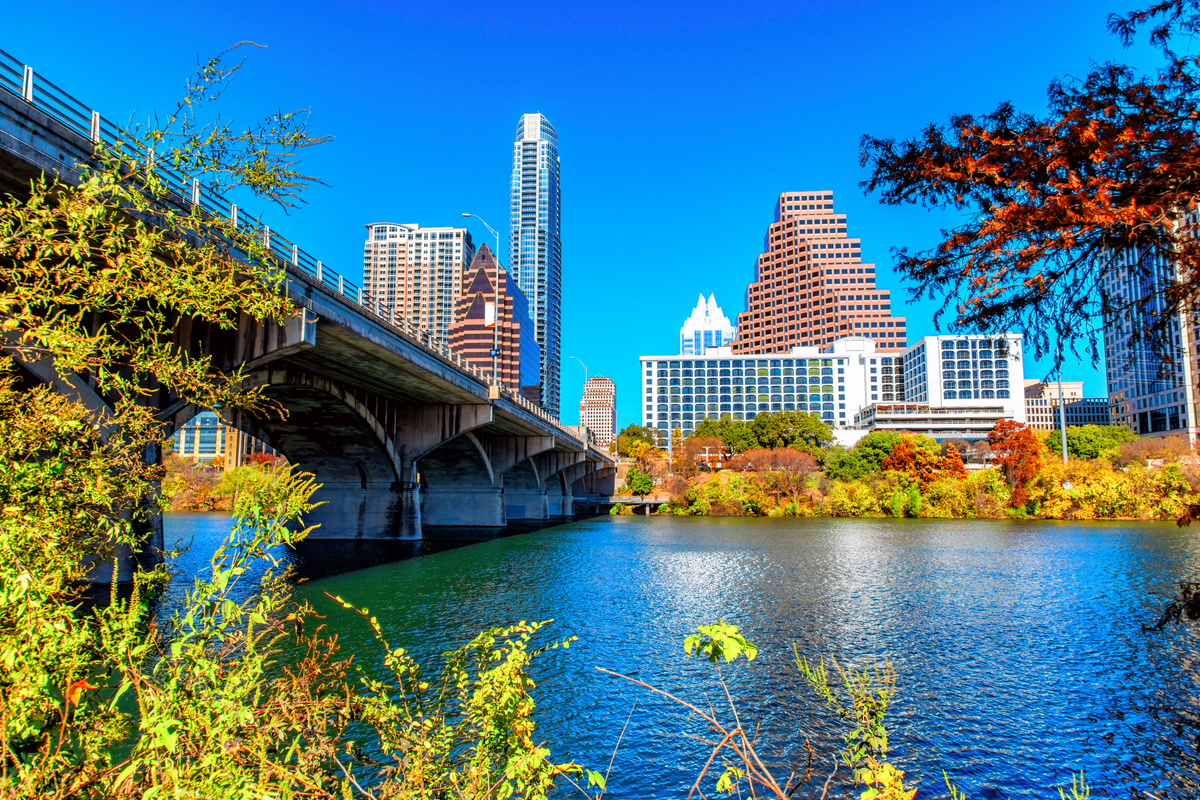 Austin is in for an early start to what is threatening to be an unseasonably hot summer.
So far, this month has been the hottest May on record with Camp Mabry reporting an average temperature of 82 degrees, compared to the National Weather Service's recorded average of 74 degrees from May 1-10.
Austin has been an average of 8 degrees hotter than normal this month—the hottest May since 1898. NWS meteorologist Keith White told Austonia that Austinites have La Niña to thank for this sweaty summer.
What is causing the heatwave?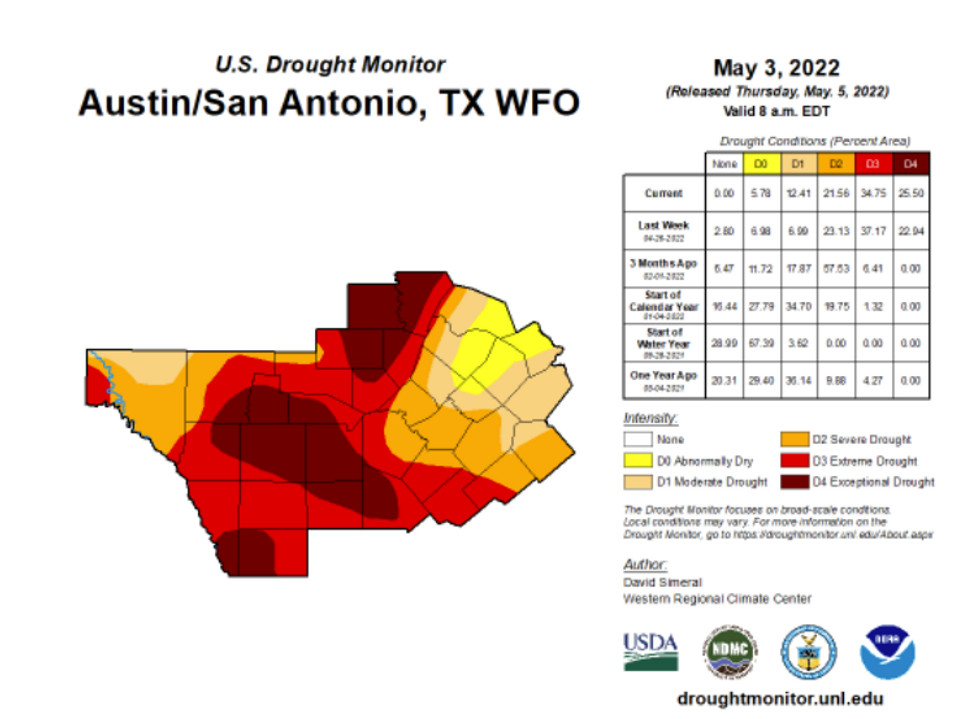 A phenomenon characterized by cooling waters across the central and eastern pacific oceans, La Niña tends to cause cooler and wetter conditions in the northern U.S. but warmer and drier conditions across Central Texas. We would typically be on our way out of La Niña at this time of year, according to White, but the heat can be turned around with a little rain.
White explained that the sun is able to heat dry ground—due to the drought and La Niña—more efficiently than wet ground. West Austinites might be feeling more of the heat, as the drought has been worse west of town.
Austin is entering its rainy season, which tends to fall between May and October. The last 30 days have seen about 2-4 inches of rain, which is just a touch below average, but White said the end of May is looking rainy, which could quell the heat.
"There will be some dependency on if we're able to pick up some more beneficial rains here," White said. "While at least over the course of the next week it looks likely to remain dry, there may be some rain chances returning toward the end of May."
Does a record-breaking May mean a record-breaking summer?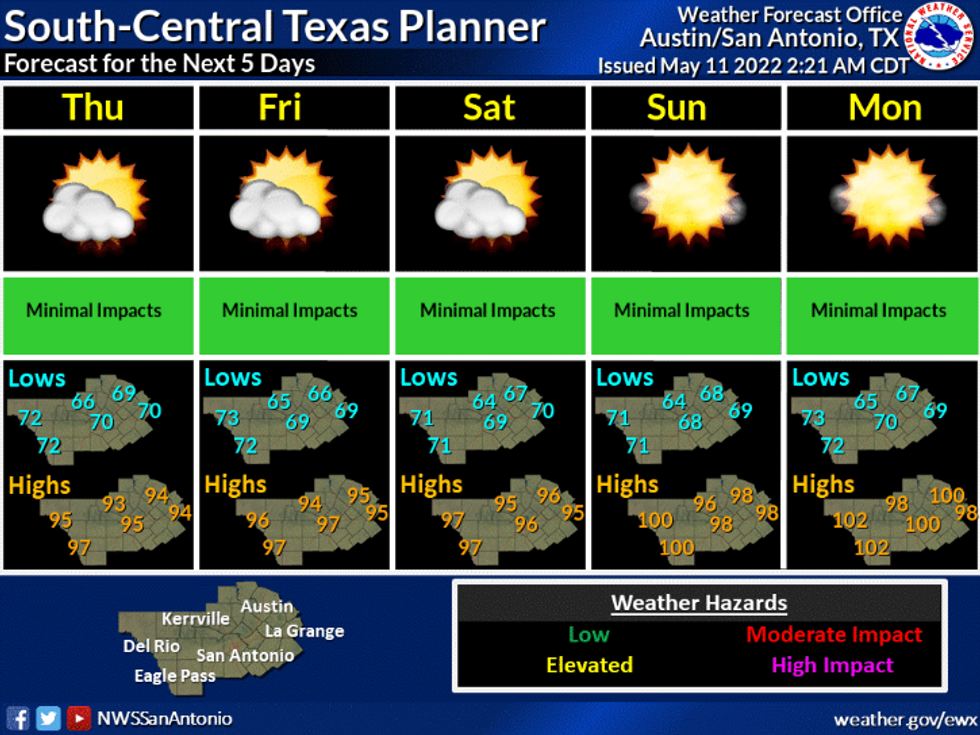 Not necessarily, though in part due to climate change, all of the top five hottest summers have been recorded since 2008 with the hottest to date in 2011. Meanwhile, 2021 was only the 38th hottest summer on record.
White said that means climate variability is superimposed against climate change, meaning temperatures are gradually rising, but the amount of rain we receive could make a huge difference.
While 2011 saw more than 90 100-degree days, 2021 only saw 12 100-degree days.
"As our climate warms, the risk of excessive heat will increase because you're taking the average temperature and moving it up," White said.
How to stay safe and cool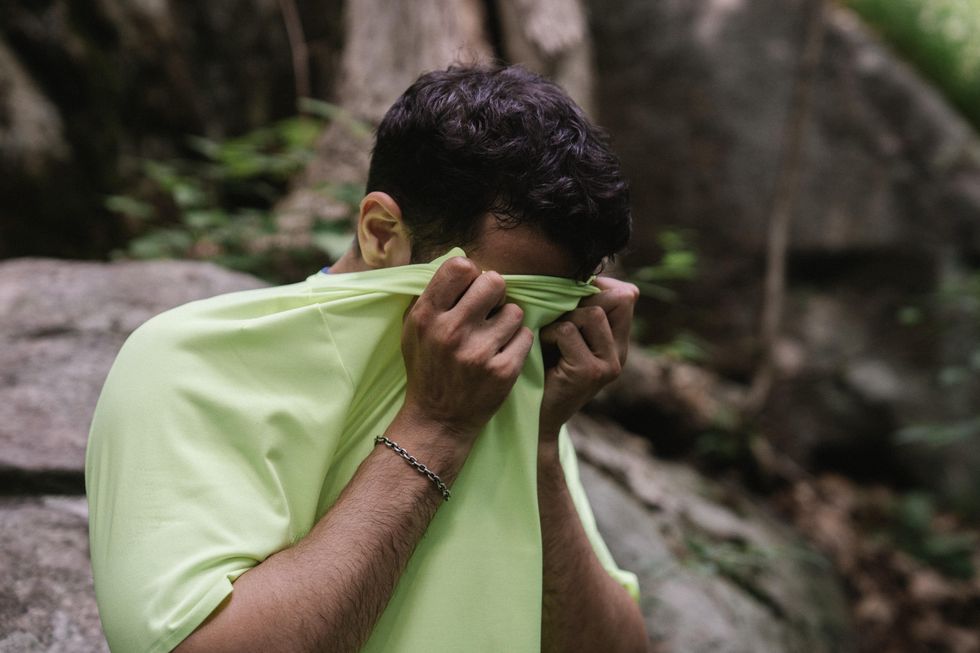 (Pexels)
With rising temperatures, there is always a risk of heat-related illness. In fact, White said last weekend there were 29 heat-related illness calls to Austin EMS.
The best way to avoid getting sick in the hot Texas summer is to wear light clothing, drink lots of water, take breaks in air-conditioned areas and familiarize yourself with symptoms of hyperthermia.
And prepare yourself for the first half of August, which is traditionally the hottest time of year.