Get connected with our daily update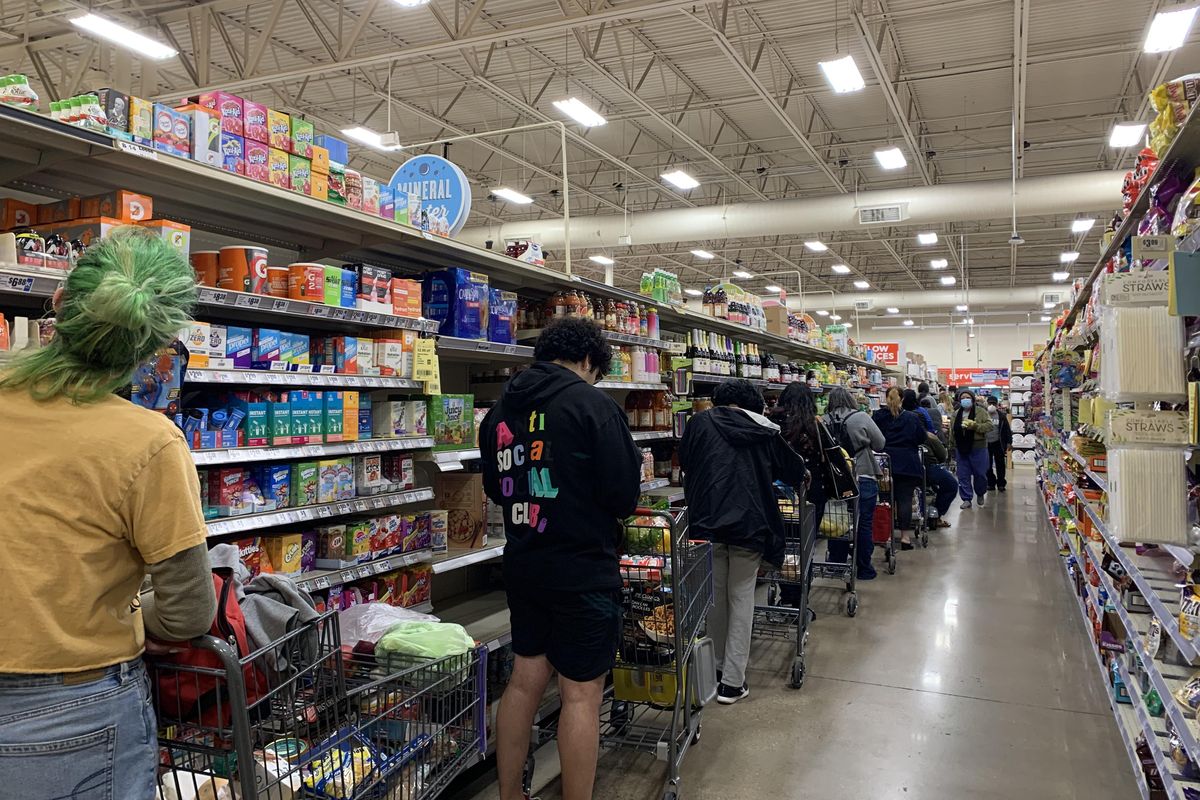 After spending days without water, heat and other necessities during Winter Storm Uri a year ago, Central Texans are bracing for the worst again.
---
With tomorrow's expected sleet, freezing temperatures and wind gusts, people flocked to grocery stores, stocking up on goods to last through the severe weather. Although Gov. Greg Abbott has said the state is prepared, skeptical shoppers are preparing for a loss of power anyway.
Austonia staff visited grocery stores Wednesday to see what conditions are like around Austin, and here's what we found:
H-E-B, 1000 East 41st St.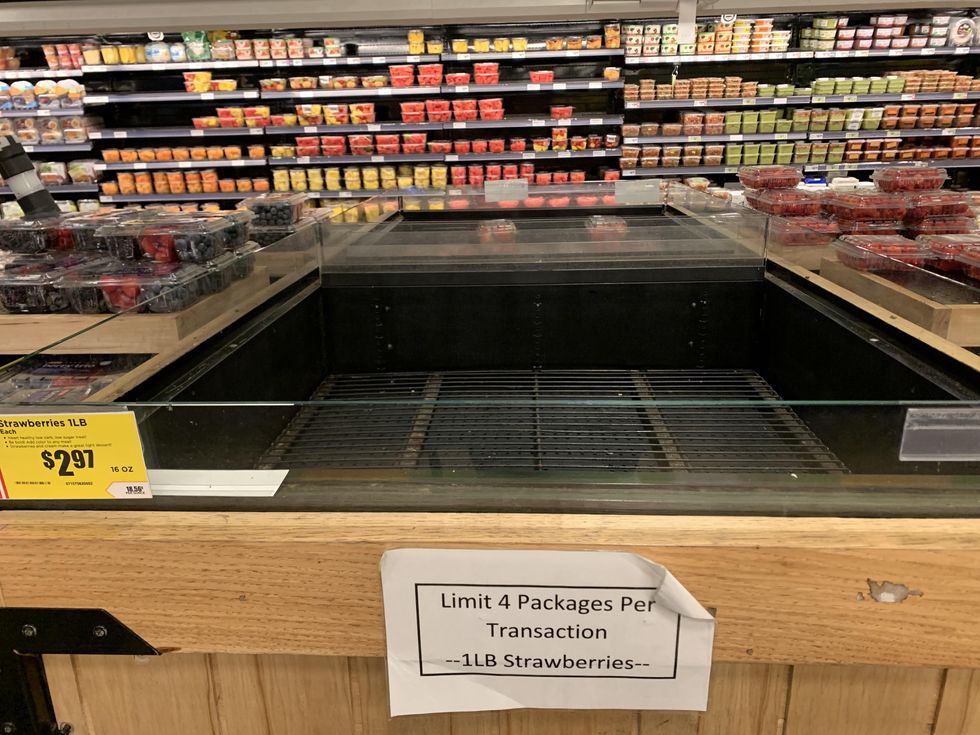 A worker at this store by the University of Texas at Austin said they usually don't see much traffic in the morning, but today, people were waiting outside when doors opened. But shoppers may have a hard time finding some items. The worker added that truck deliveries have been later than usual, arriving two or three hours late from the typical 10 a.m. arrival. Plus, if you're looking to stock up on produce, this store has been low on fruits and vegetables.
Windsor Park resident Jamelik Queen changed her usual shopping schedule in anticipation of freezing temperatures tomorrow, moving up her typical errand a day so she could stay in on Thursday. "I'm definitely concerned," Queen said, referencing the 246 death toll reported by Texas officials from last year's storm. According to other reports, deaths were actually more than 750. While her power stayed on then, she says her power often goes out during the heat, one time even staying off for a week.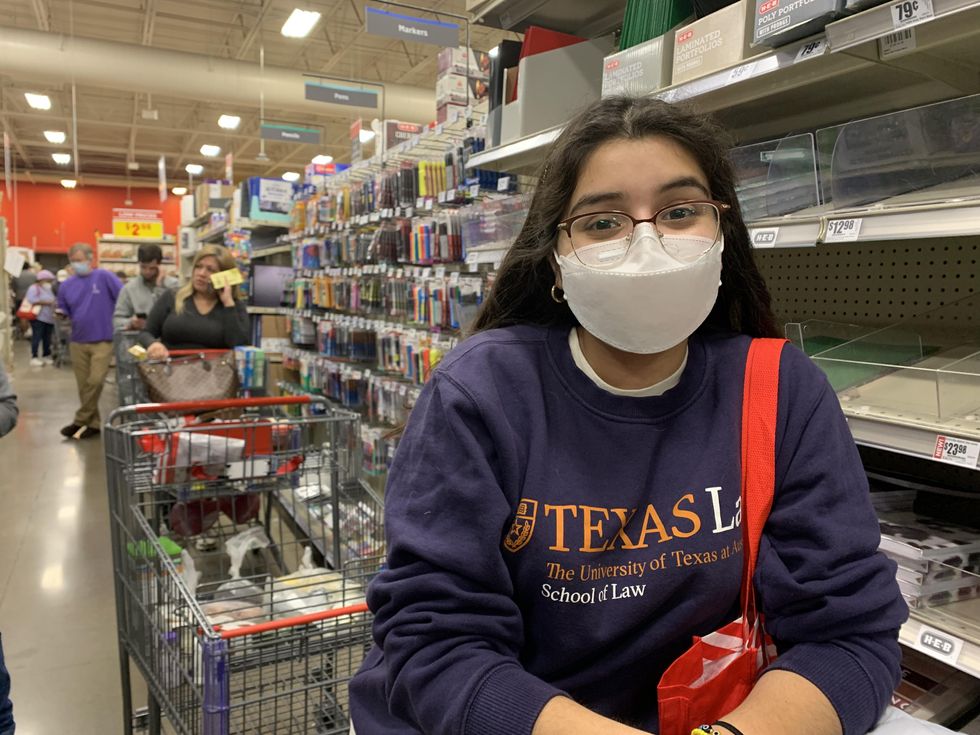 Suseth Munoz, from the Rio Grande Valley, is a resident assistant at UT Austin. Early Wednesday afternoon, Munoz was stocking up on canned food and water for herself and to share with others, expressing worry that she'd lose power. During her about 40 minute wait in the check-out line at the E. 41st H-E-B, Munoz said she felt dread about the coming freezing temperatures.
"I'm kind of angry we have to do this, especially when a lot of this could have been avoided if we had tackled the electrical grid when the Texas Legislature was in session," Munoz said. "It's definitely a government failure and it's kind of angering and frustrating."
Walmart, W Slaughter Lane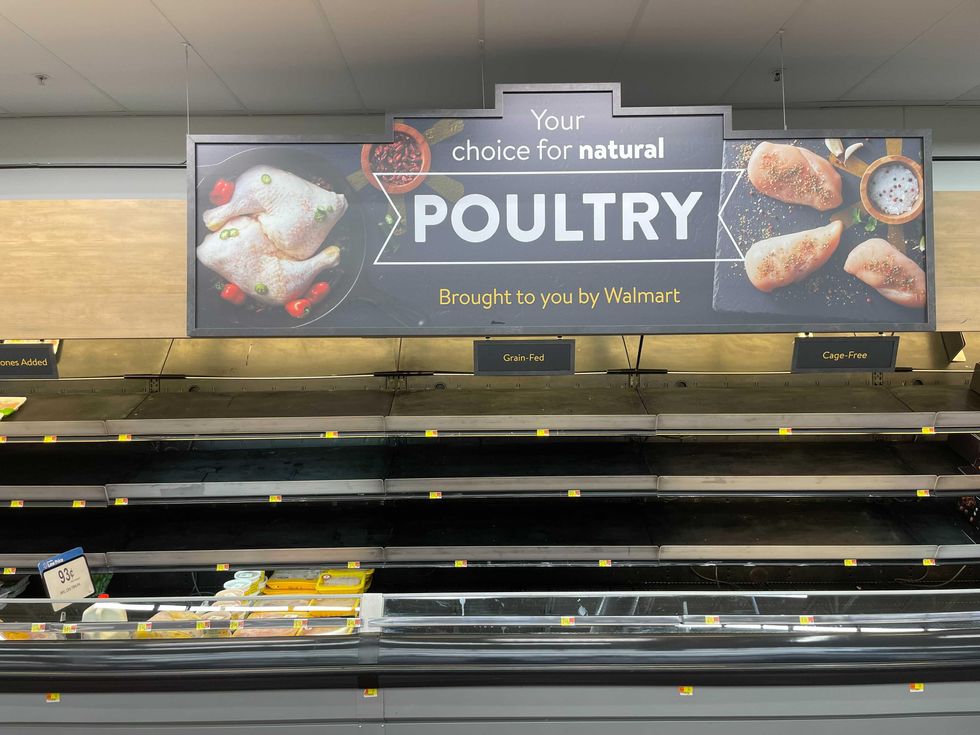 Lines are longer than usual at this Walmart on Wednesday, but the store appears to have much in stock with some exceptions. On food, there's a chicken shortage and boxed foods like pasta and ramen are running low. Toilet paper is also running on short supply.
H-E-B, 2701 E 7th St.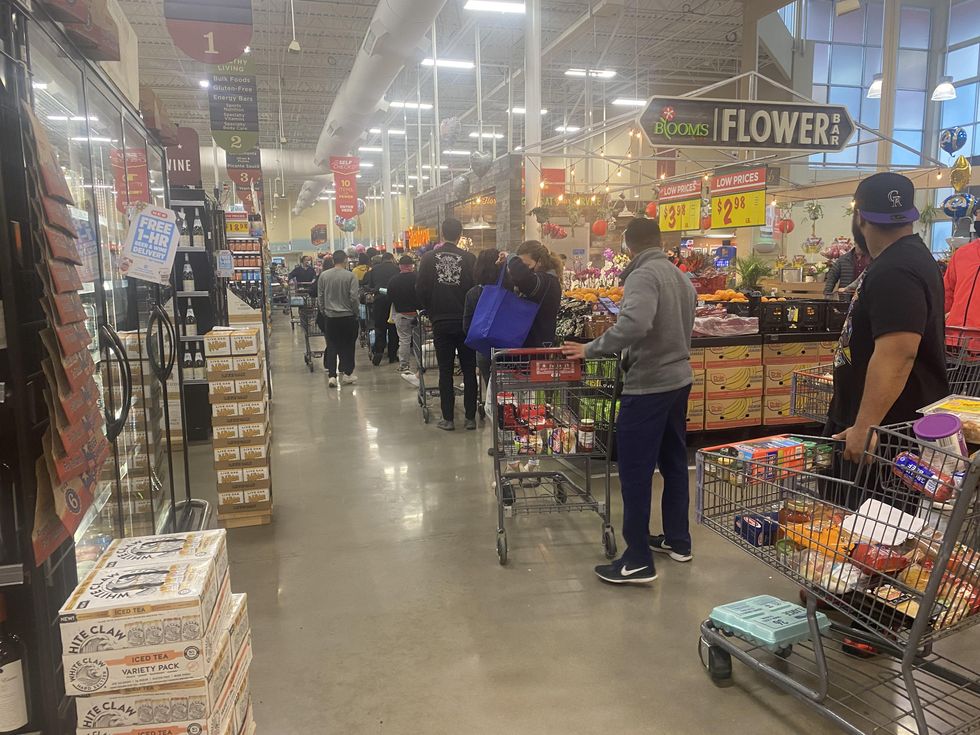 Shopping at this H-E-B might be a little hectic. Reporter Laura Figi found a line out the door when she stopped by early afternoon Wednesday.
Trader Joe's, 211 Walter Seaholm Dr.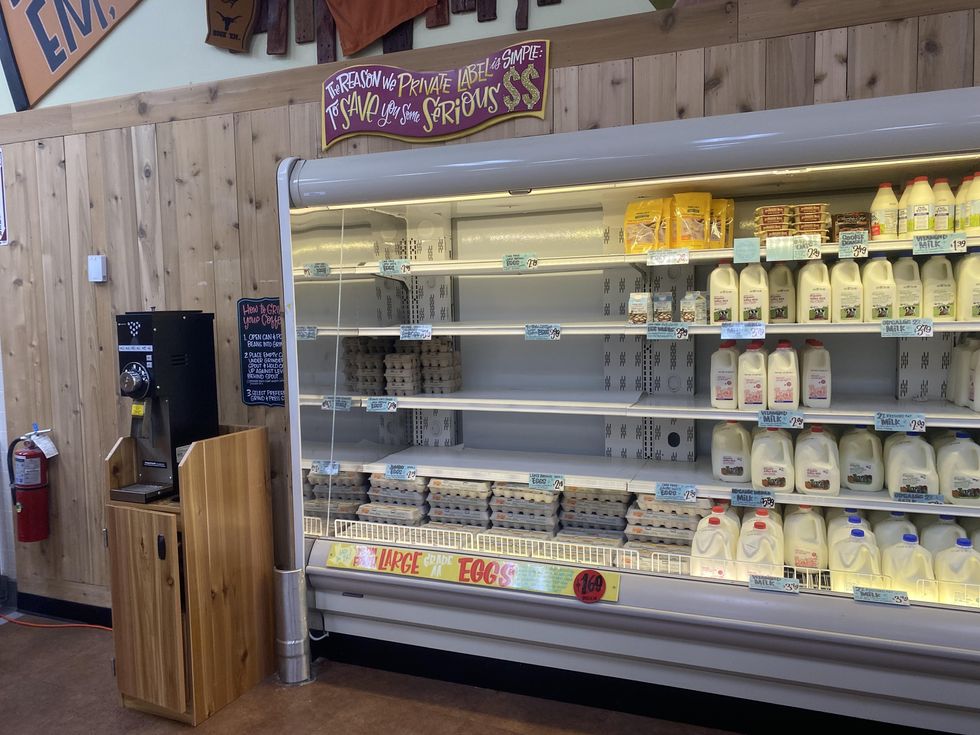 Food essentials like eggs were in low supply at the Trader Joe's Downtown as of Tuesday night.
H-E-B, 701 S Capital of Texas Hwy.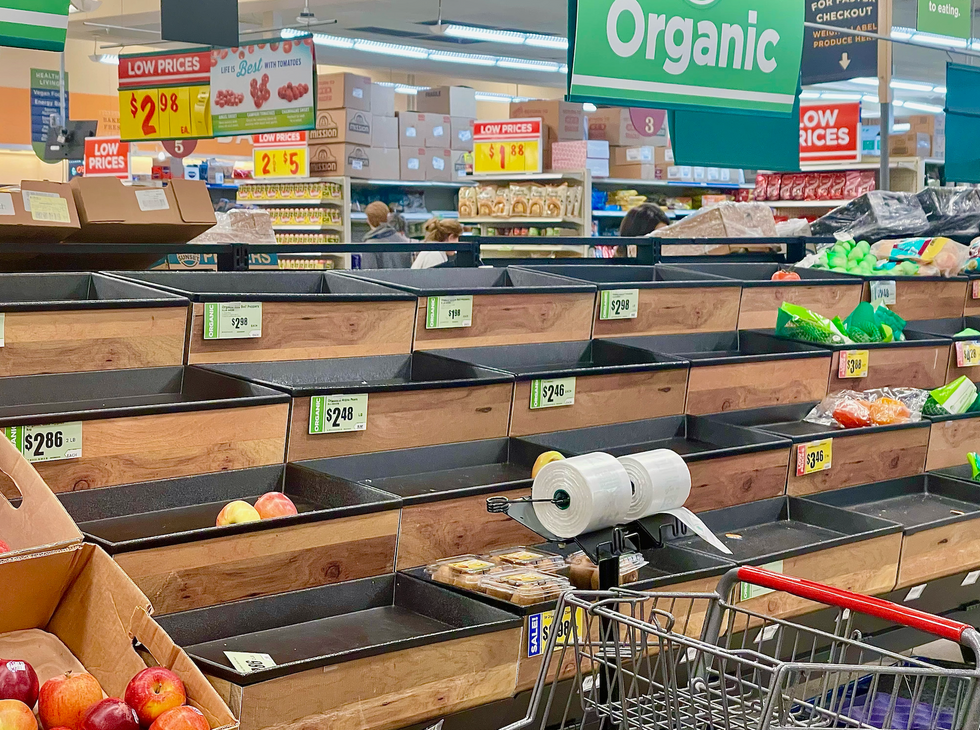 This H-E-B in Westlake saw empty produce shelves on Tuesday night.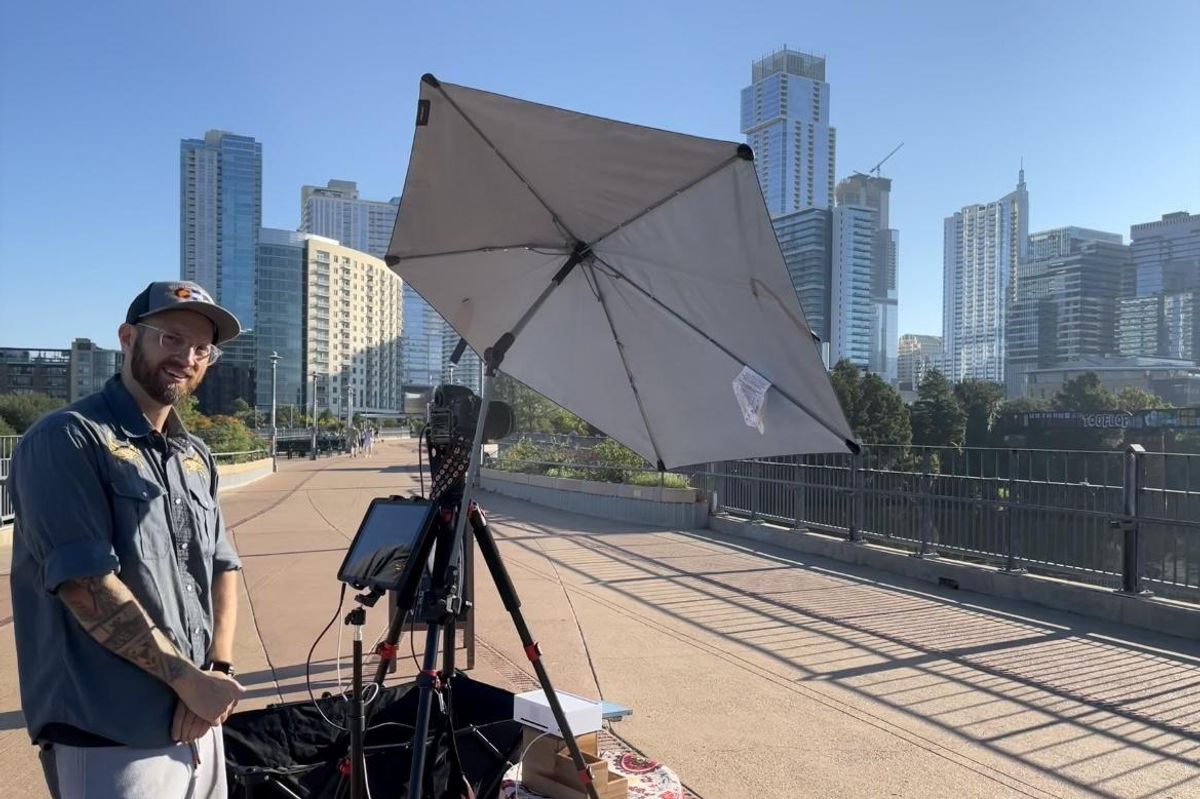 Nicklaus Pereksta says he loves photographing enthusiastic people, and it's why his latest gig offering pictures to people out on Lady Bird Lake's hike and bike trail is going smoothly. He sets up his gear on the Pfluger pedestrian bridge and puts out a sign: Photos, $10.
"Overwhelmingly, this has been a really positive experience," Pereksta said. "I get excited when I wake up in the morning and I can't wait to go to work."
Bikers and joggers are excited about it too. On the pedestrian bridge leading to downtown Thursday morning, a man on an e-bike rode up and posed, wanting more photos.
"I posted the last pictures on Instagram and people loved it. They asked, 'where is this guy?'" the biker told Pereksta. Bashfully, Pereksta, who also photographs landscapes and at weddings and other events, said he was happy to hear that.
Pereksta started these photos about a month ago, after the strenuous runs required in his valet job started causing pain in his legs. And though he has a passion for photography, he wasn't so sure when he started working independently if it would work out.
He felt uncertain about the demand for it and was also worried about having lots of expensive equipment out in the open.
"Then like the first day was nothing but high praise and people are like, this is so awesome. This is great. I've never seen anything like this before. I was like, Wow, this was really good, like positive turnout. So I got encouraged."
Now, he wants to expand and is thinking of contacting the Mueller Farmers Market about how to become a vendor. Still, he'll carry a connection to photographing on the bridge since the word bridge is related to his last name.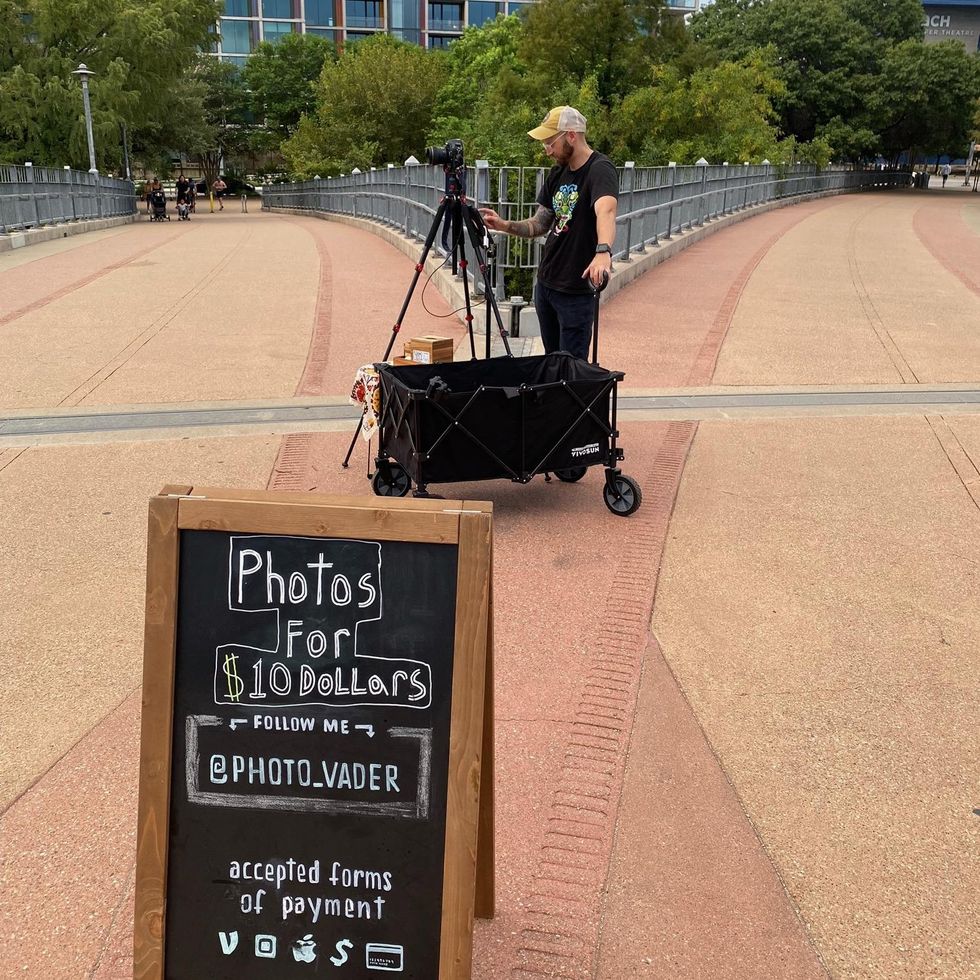 (Dewey C.)
"It's a name my great, great, great grandfather came up with when he was marrying somebody. It's actually quite a romantic name. It means a joining of two bridges," Pereksta said. "So, I thought it was ironic that I'm set up on a bridge. I'm kind of representing my last name right now."
Austonia talked to Pereksta about life in Austin, where he's lived for eight years after living in Boston doing band photography.
What was your first experience with Austin?
I came here to visit some friends and they took me to Barbarella. So we went to Barbarella and I was like, 'wow, this place is great.' And then the restaurants and the food and going to Barton Springs. I was like, 'this is amazing.' Because there's nothing like that in Boston. If you want to go to a natural spring, you got to go to New Hampshire. There's no pools in the city at all. So there's lots of swimming out here.
What do you like best about Austin?
You go to any little quiet bar and there's a band playing that should be like onstage for a sold out show. Yeah, they're playing to 10 people, right? Like, one of the best bands ever and they're playing for 10 people, right? And just little magic moments like that are pretty fun. You just run into little random weird things.
What do you think makes Austin different from other places?
There's no fall.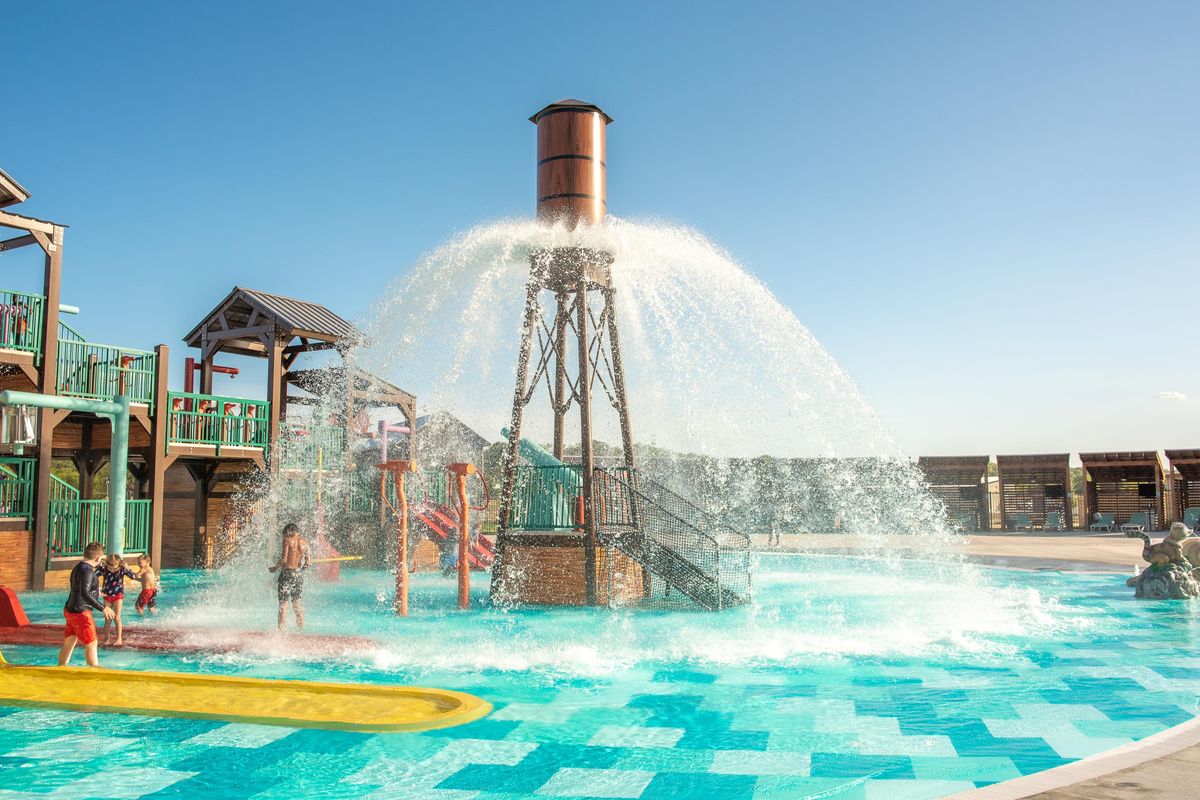 Camp Fimfo Waco
Camp Fimfo Waco, a brand new camping resort, is kicking off football and fall camping season in style! With top-notch amenities, premium accommodations, and 10 weekends of fall fun, there's no better place to have a fall camping getaway, especially if you're a Baylor football fan!
Fall promises to be a one-of-a-kind camping experience. From Sept. 16 to Nov. 24, weekends will be packed with fall-themed activities, including special Halloween weekends in October. Campers can enjoy activities like fall crafts, campground trick-or-treating, costume contests, site decorating, outdoor movie nights, and more!