Get connected with our daily update
When you visit Austin-Bergstrom International Airport, you'll notice the places and names that make the Live Music Capital of the World famous displayed for all travelers to see. This is no mistake—ABIA is designed to make you feel as though you are right in the heart of Austin proper.
---
In fact, it might even be best to
plan out your airport excursion
ahead of time. So while you visit this mini Austin of sorts, whether it's for the first time or the 50th time, soak it all in—it's likely to have changed by the next time you travel.
Know before you go
Don't miss your flight by not planning ahead. Peak travel times are 5-8 a.m., 11 a.m.-1 p.m. and 3:30-5:30 p.m. The airport recommends travelers during those times arrive up to 2.5 hours before.
🚗Parking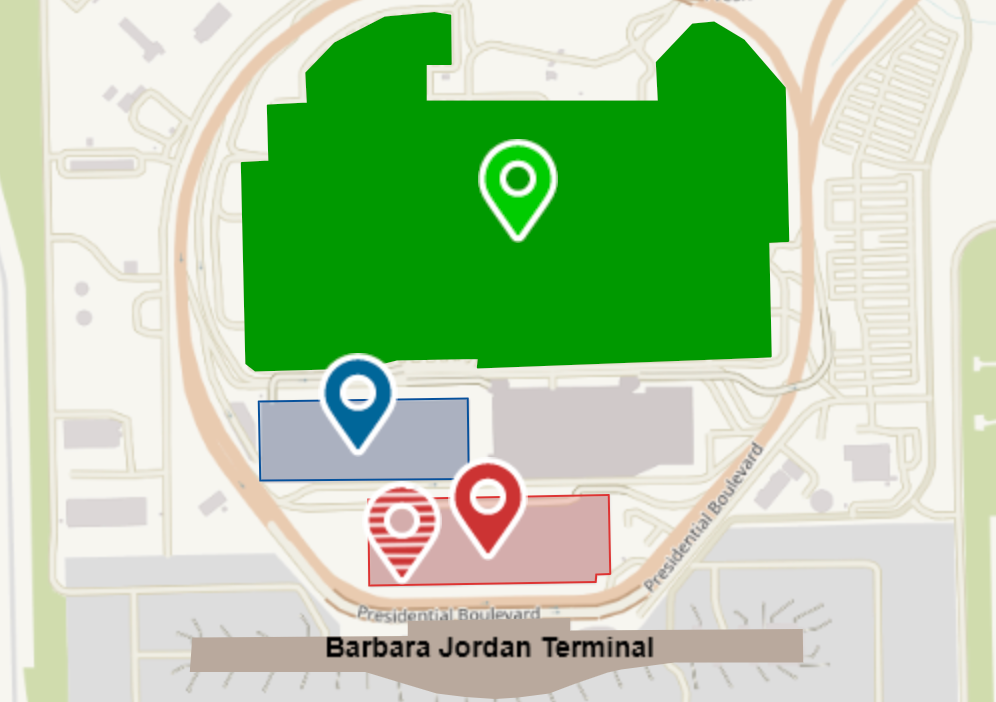 You won't find any free parking here, whether you're hopping on a plane or picking someone up, so plan ahead. If you're heading out on a trip, you're probably better off hitching a ride with a friend or grabbing an Uber rather than paying to park, which can be quite pricey but takes advance reservations.
However, here are how airport lots stack up from closest to furthest away:
Red garage and short term lot: $5 per hour, $27 per day
Blue garage: $5 per hour, $17 per day
Economy lot (green): $5 per hour, $8 per day
You can check ABIA's Twitter account for updates on when the garages fill up
here
.
☕️Coffee
If you want to have the most bean juice options to choose from, try and get to the airport early. If you waltz into the airport at 1 p.m. looking for coffee, like I did on my most recent trip, you're going to have limited options. Yes, there is a Starbucks on deck, but with so many local options in one place, why not branch out?
Caffe Medici, near gate 9, open 4:30 a.m.-12 p.m. daily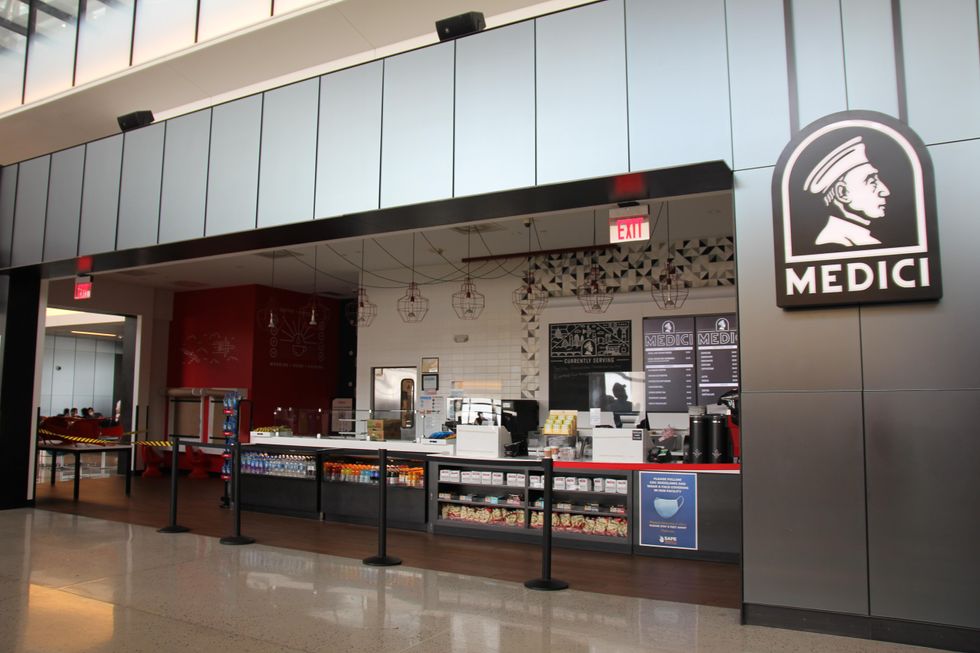 A petite version of the Austin-based cafe is tucked on the far east end of the Barbara Jordan terminal, so get there early and be ready to walk. Caffe Medici, named for the arts patron Medici family of Florentine history, sells traditional coffee that has come to be a favorite among locals and is enjoyed at its six other Austin locations. This location often has long lines so plan accordingly!
Jo's Coffee, near gate 19, open 5 a.m.-5 p.m.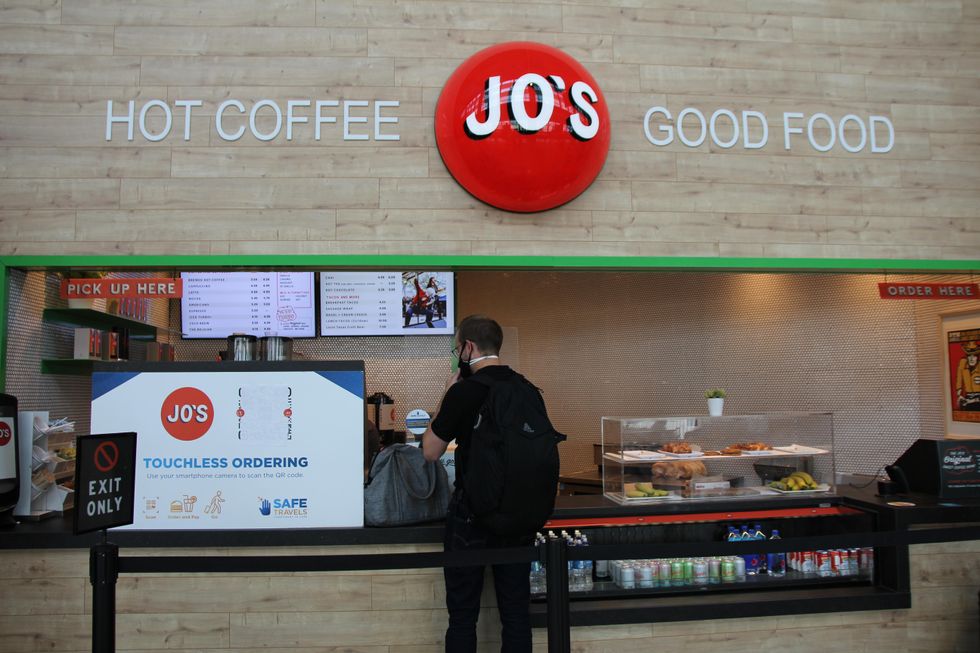 Yes, that Jo's Coffee is available at the airport, minus the "I love you so much" wall. However, this coffee joint is easy to see with its signature red bubble in the middle of the terminal. Not only can you get your coffee at Jo's, it's also a great place to score some breakfast tacos.
​High Brew vending machine, near gate 23, always open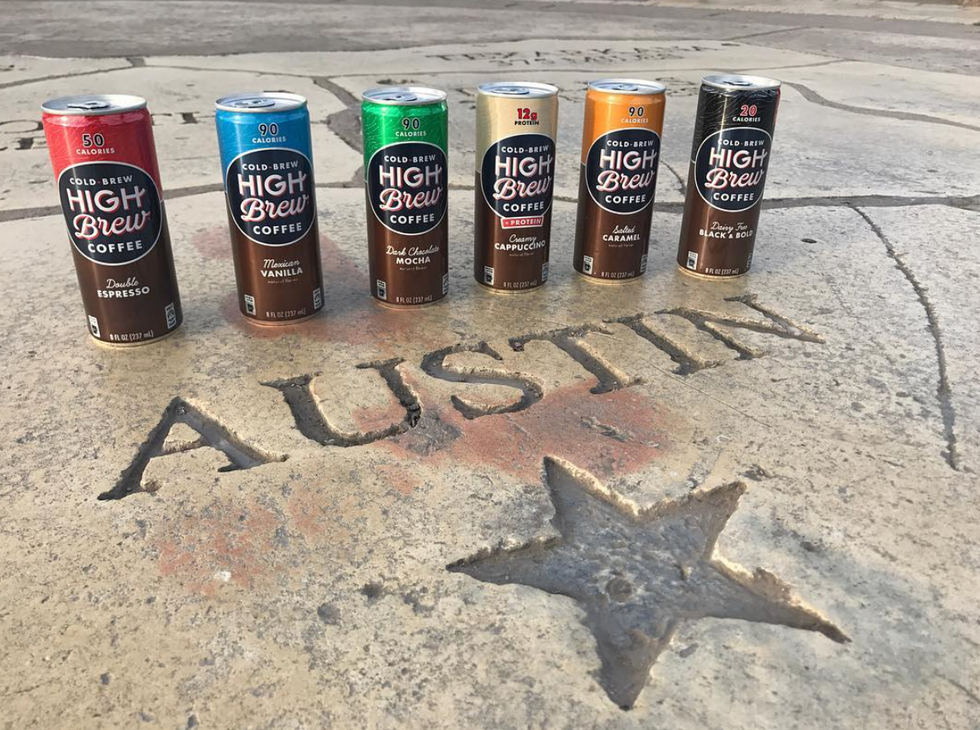 Austin's local canned coffee favorite High Brew is available via vending machine, so you can stock up on caffeine when you're inevitably jonesing for it during a connecting flight. Try the Toasted Coconut or the Bourbon Vanilla Nitro Latte, some of High Brew's best sellers.

🧃Non-coffee drinks
Fewer options than coffee drinks, to be sure, but you can still find your green juice or acai bowl when you visit ABIA.
Juiceland, near gate 17, open 5 a.m.-1 p.m.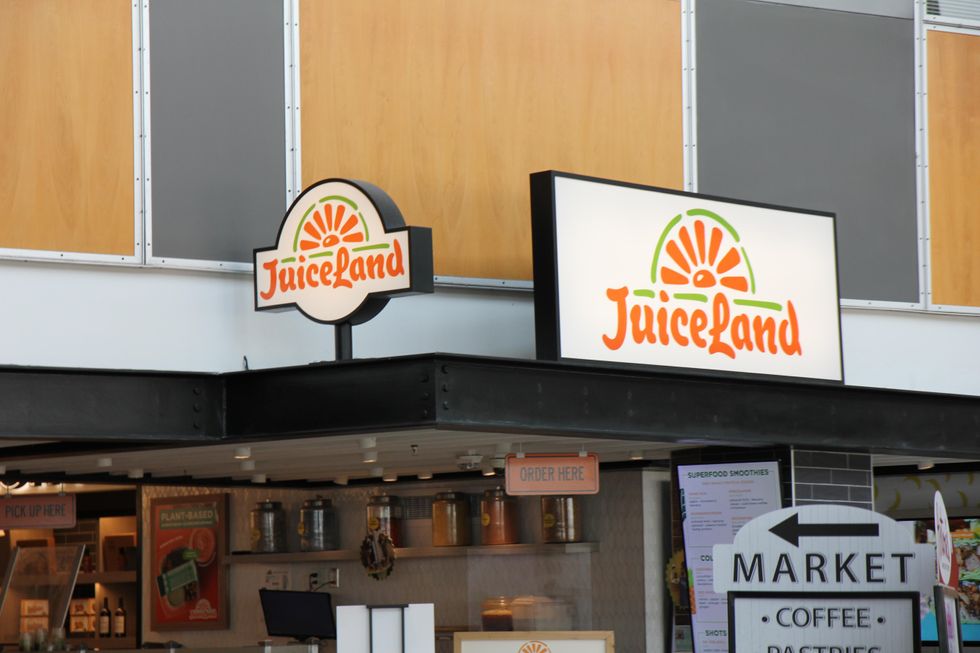 No trip to the airport is complete without a Juiceland visit—if you can make it before it closes. Though you'll find a smaller menu here, like many of the airport versions of local favorites, you can still find a selection of cold-pressed juices, shots, fruit bowls and more vegetarian snacks.
Jugo, near gate 10, temporarily closed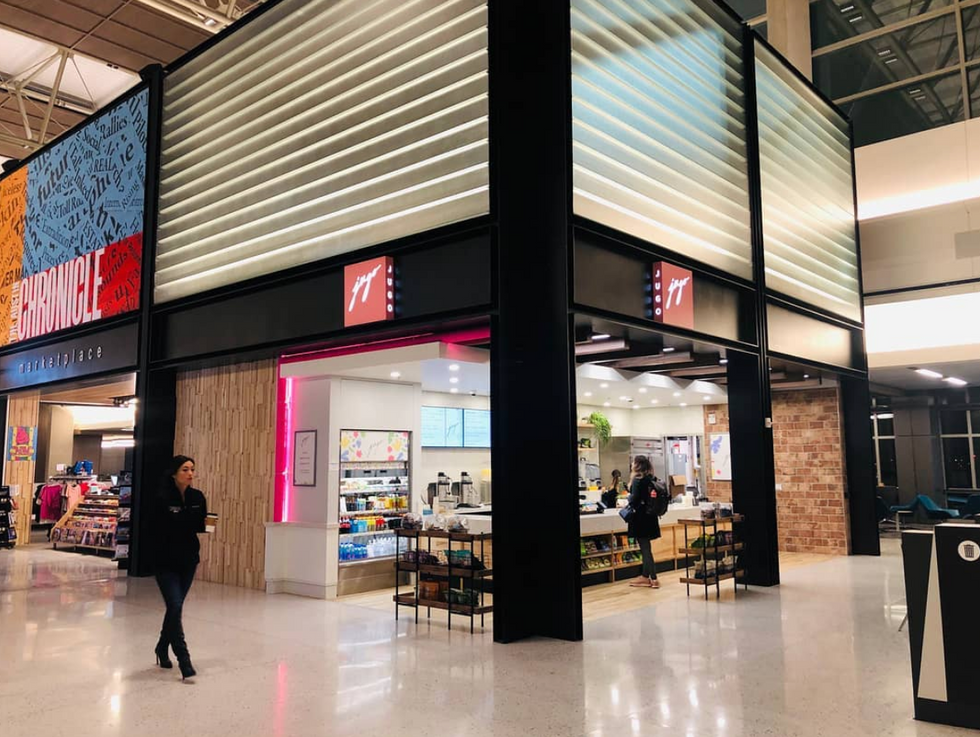 For your local farm-to-table green juices, Jugo is temporarily closed as of Aug. 11 but normally serves juice combinations like carrot, orange, ginger, lemon and turmeric; and pineapple, beet and jalapeno. Jugo is also a great stop for coffee drinks, tea and fresh, healthy snacks.
🥡Food
ABIA really shines when it comes to regional cuisine, packing in as many local franchises as possible.
🌮Best tacos 
The Peached Tortilla, near gate 17, open 11 a.m.-5:30 p.m.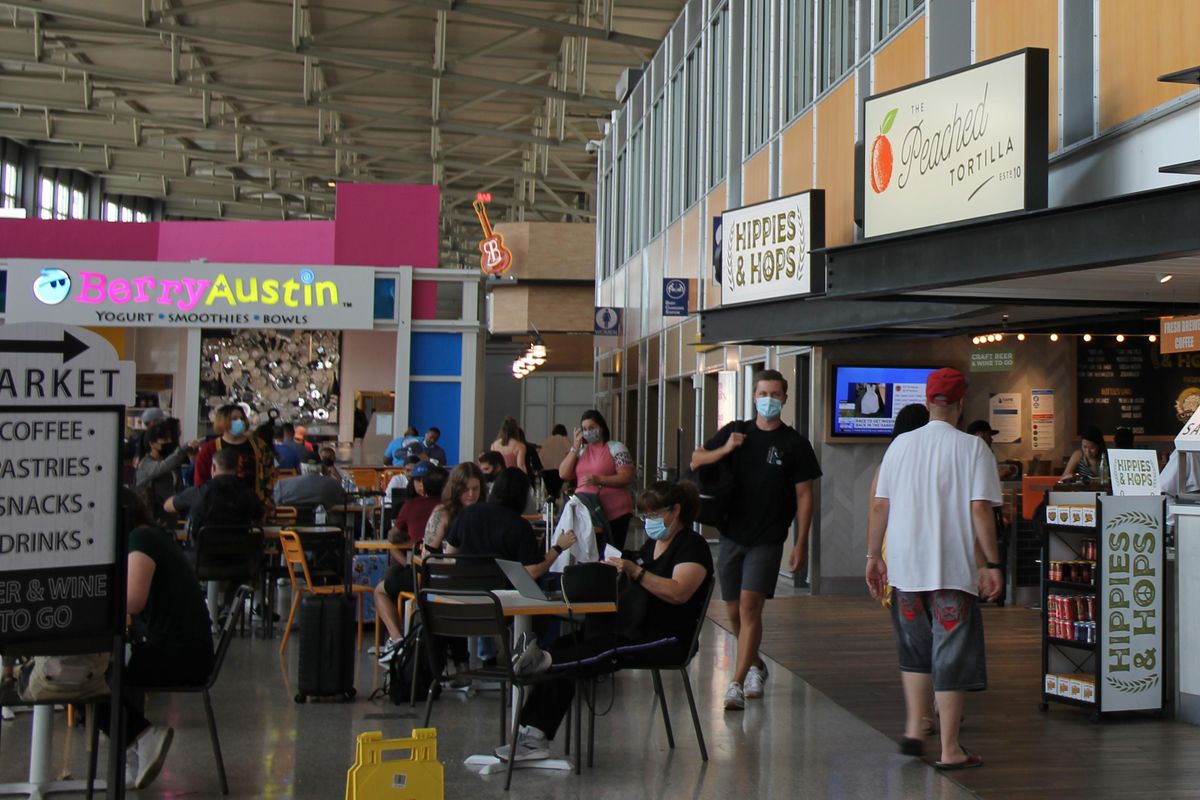 You'll find a much more limited menu at the airport than you would at a standalone location but these tacos are worth it. The restaurant offers only three options, I recommend the Chinese BBQ Chicken, to be served either in tortilla or bowl form and are all made fresh to order.
Tacodeli, near gate 23, open 5 a.m.-1 p.m.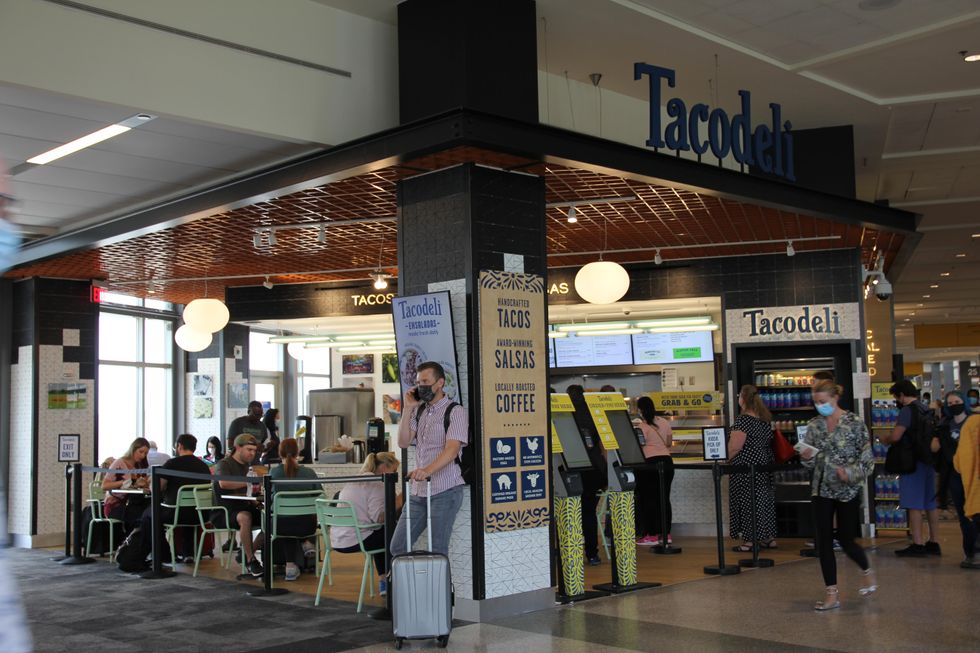 A warning: this Tacodeli's line is not for the faint of heart, so make sure you have time to spare before you commit to a taco. That said, Tacodeli's breakfast tacos are about as "Austin" as you can get—especially if you order with the burn-your-face-off Salsa Doña.
🍔Best burger 
Hut's Hamburgers, near gate 14, open 11 a.m.-7 p.m.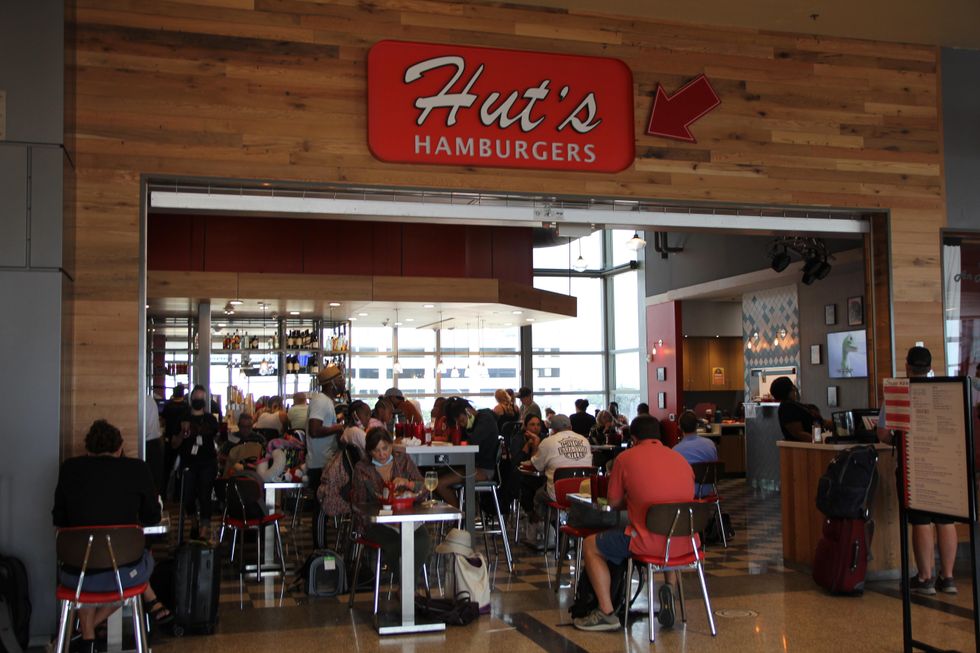 While you can find most of ABIA's grub options outside the airport, Hut's Hamburgers is a special exception. The former West 6th location closed in 2019 and left the airport location behind as its sole successor, so ABIA is the last place you can get one of its famous burgers, which are all available with buffalo or chicken, onion rings or milkshakes.
🍖Best barbecue
The Salt Lick BBQ, near gate 22, open 5 a.m.-8:30 p.m.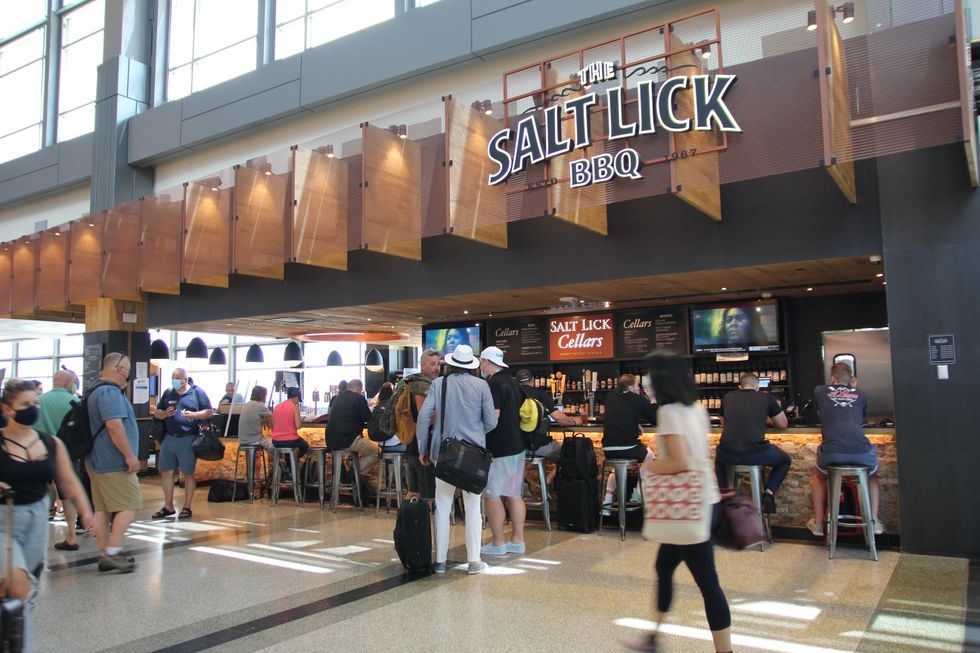 Haven't even left Texas and already missing that smoky Hill Country BBQ? Look no further than gate 22, where a tiny version of the BBQ favorite will sell you brisket, sandwiches, baked potatoes and sides for dine-in or to take on your flight. The next best thing to the real thing, The Salt Lick was voted fourth place in the World's Best Airport Restaurants by the Daily Meal.
🍴Best dine-in restaurant 
Parkside, near gate 3, open 5 a.m.-1 p.m.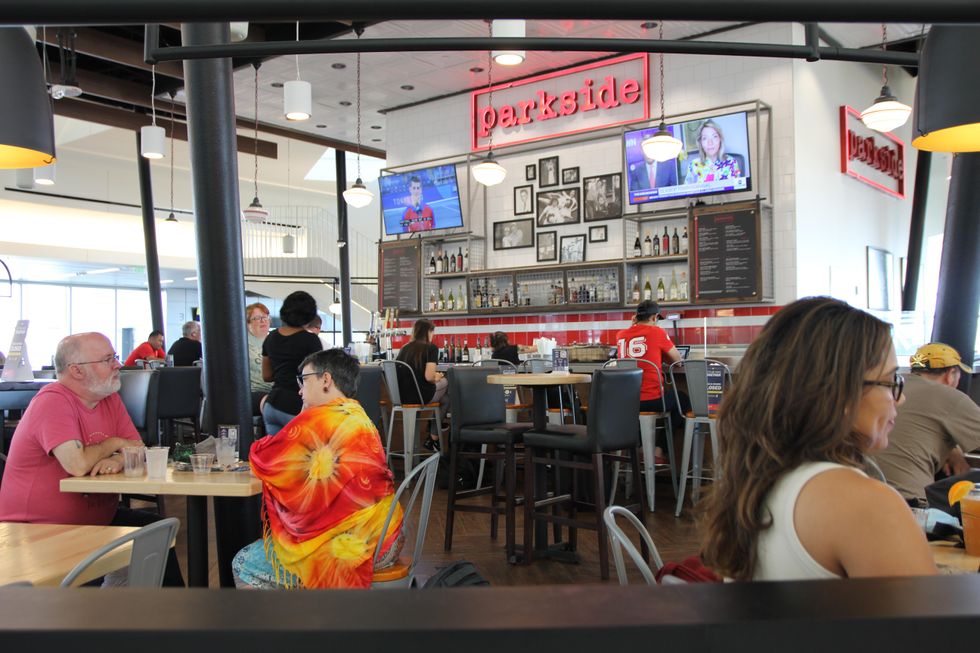 This open-air pavilion is a sophisticated choice for those looking to grab a quality bite to eat before jet-setting away. Serving upscale American sandwiches, salads and cocktails, the restaurant is located in the international wing and tends to be a quieter place to sit down and chat. Don't forget to check out the airport's hidden sky deck located right nearby!

🍸Best bar 
The Saxon Pub, near gate 19, open Monday-Saturday 7 a.m.-8 p.m. and Sunday 10 a.m.-8 p.m.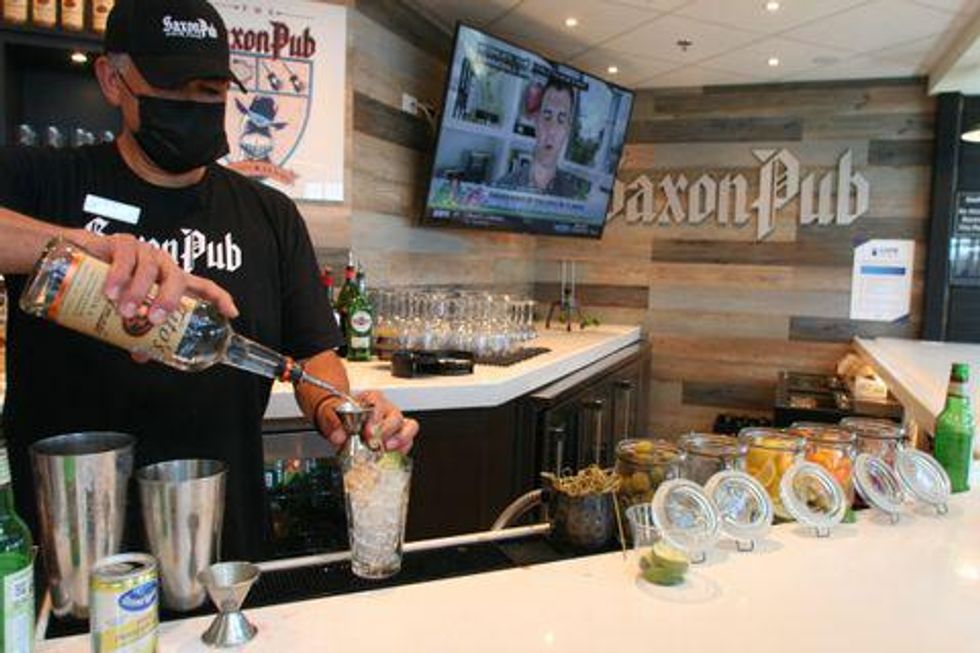 Like its South Lamar counterpart, The ABIA Saxon Pub is carrying on the tradition of keeping live music alive. The bar is perfectly centered in the terminal and right next to the Asleep at the Wheel stage, which is the biggest stage at the airport. While you're there, enjoy a seat in the bleacher-style seating and listen to the band while appetizers and a full bar await at The Saxon Pub.

🍭Sweets
Amy's Ice Creams, near gate 21, 11 a.m.-7 p.m.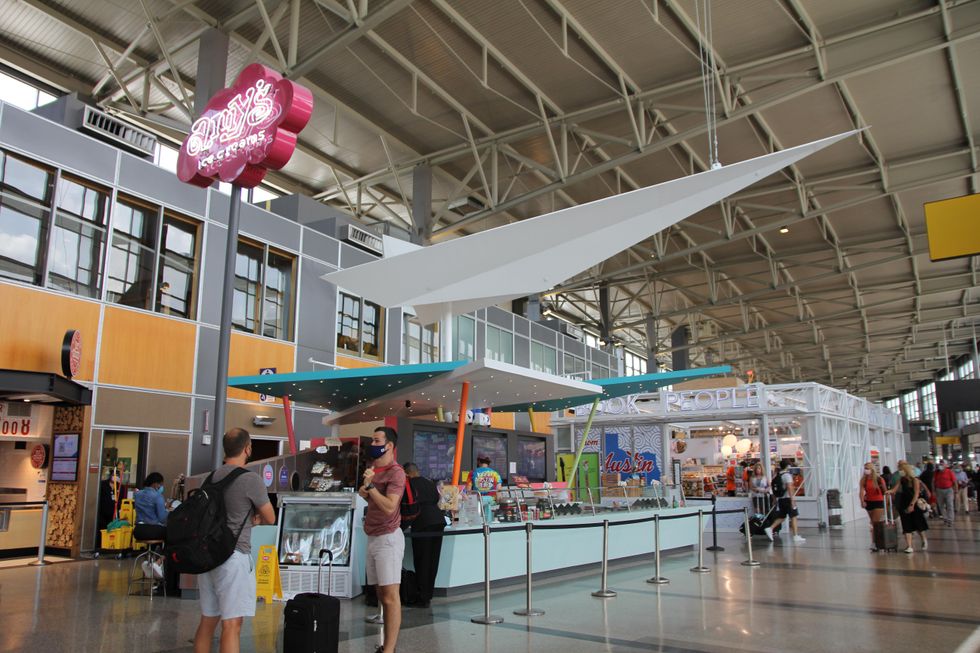 If you're from Austin, you already know what Amy's is all about, but if you're visiting and you haven't tried her ice creams yet—let's just say you're going to get some weird looks. Look up to find Amy's stand because it is located directly underneath a gigantic paper airplane.
Toy Joy & Yummi Joy, near gate 11, 6 a.m.-6 p.m.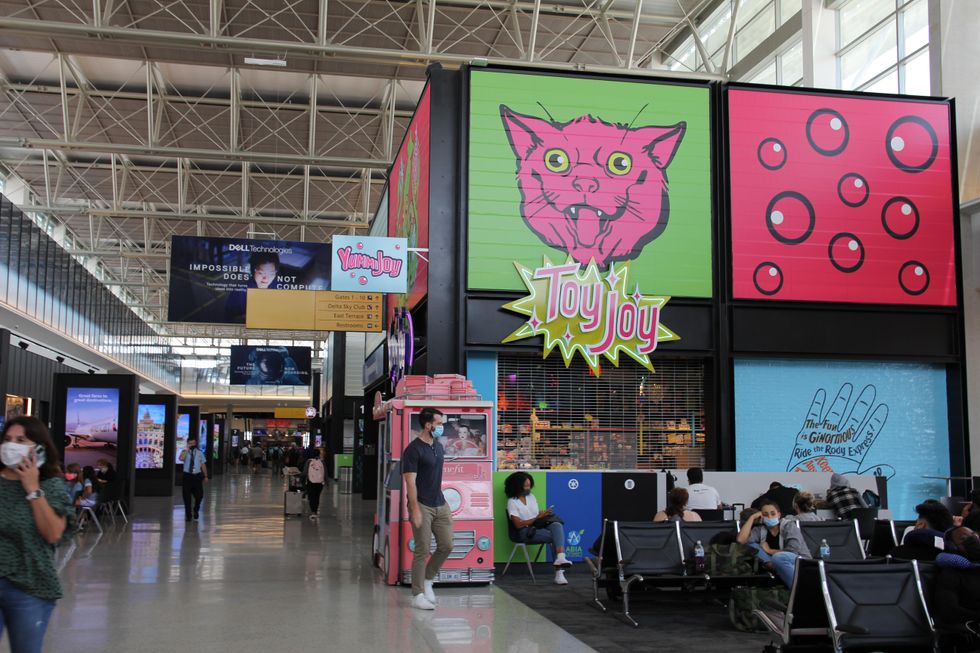 Toys, games and candy, oh my! The whimsical kiosk, where you'll find artisan homemade candy and playthings galore, is impossible to miss with its unmistakable pink cat mascot staring down the hallway. It's easy to lose track of time while wandering this child-like wonderland—keep an eye on the clock!
🤠Austin merch
Forget to grab your loved ones an Austin memento before make it through security. Not to worry, there are so many gifts to choose from that the recipient will be none the wiser of its airport origins.
​Taste ATX, near gate 15, 11 a.m.-6 p.m.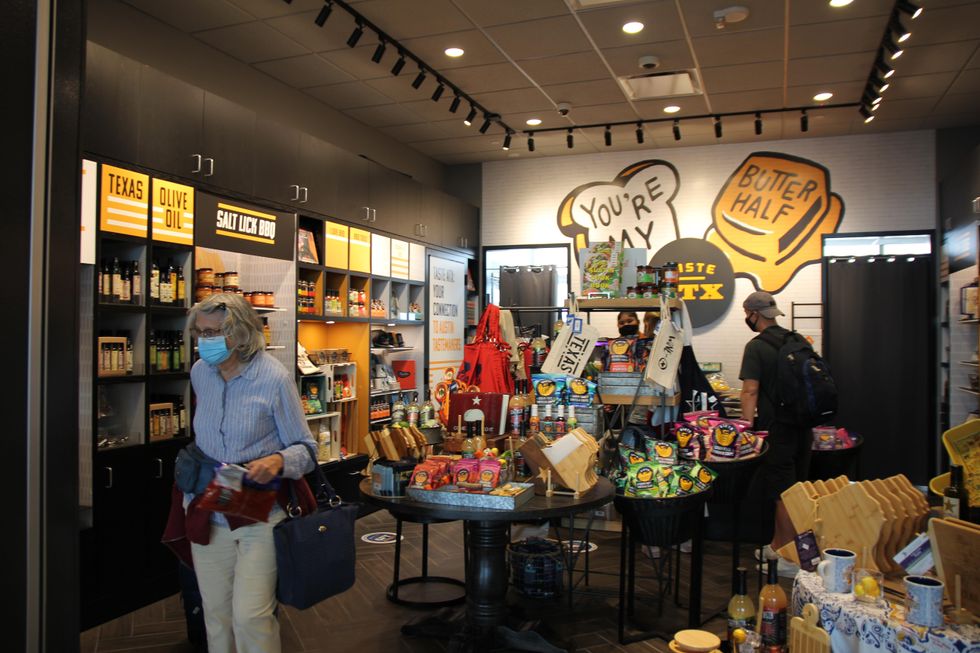 Because the taste of Austin is so paramount to the experience, you can't leave without taking some of the smoky, savory palate with you. With one of Austin's most prominent murals adorning the back wall, some of Taste ATX's inventory includes a wide variety of Texas-shaped cutting boards, Salt Lick BBQ sauces, salsas and Siete hot sauces.
Tyler's Austin Warehouse, near gate 18, 1 a.m.-6 p.m.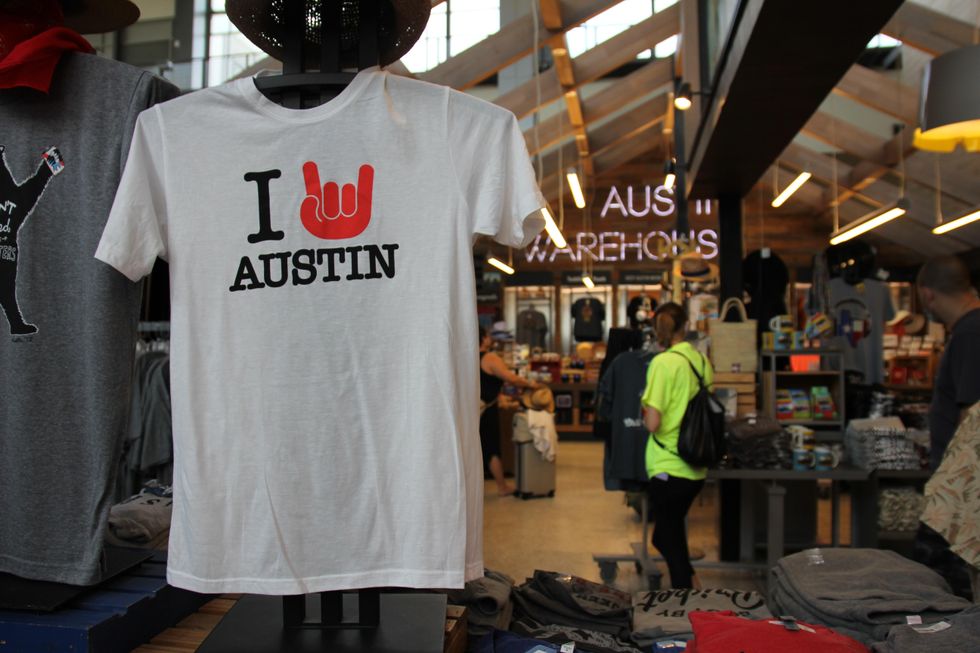 For all your cowboy-hat-wearing, Texas-flag-donning, "Keep Austin Weird" needs, Tyler's Austin Warehouse is the spot to visit. The industrial, high-ceilinged store is a one-stop shop for the souvenirs you might have missed while exploring the city.
​The Scoreboard, near gate 15, 8 a.m.-4 p.m.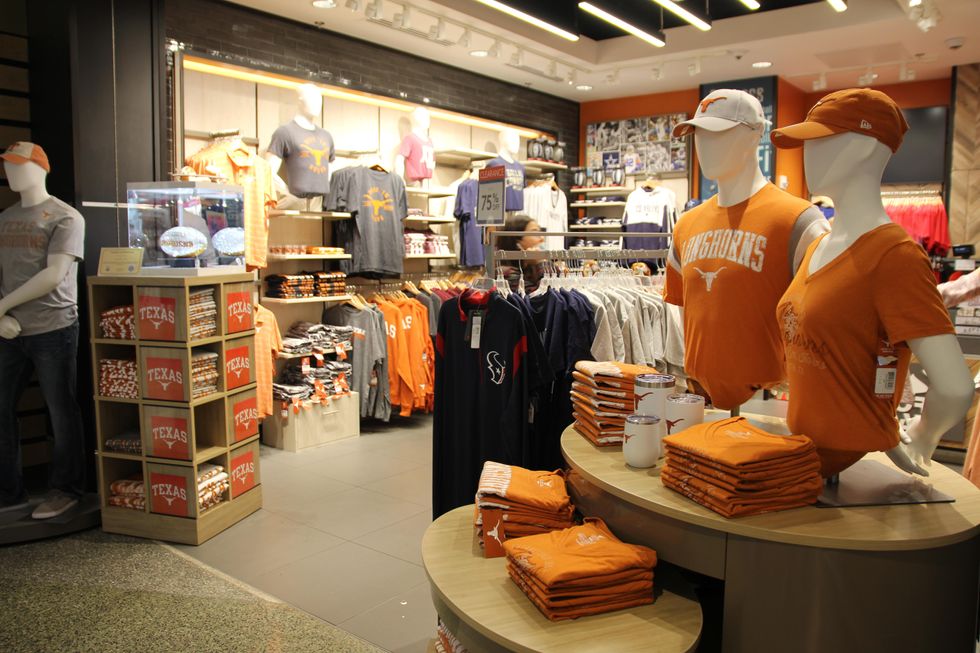 ...but if you're looking for that classic burnt orange attire, trek no further than The Scoreboard, located just outside the security checkpoint. While the shop carries mostly Longhorns merchandise, including a Swarovski crystal-encrusted football, you can also find items for the Houston Texans fan in your life.
🎸Live music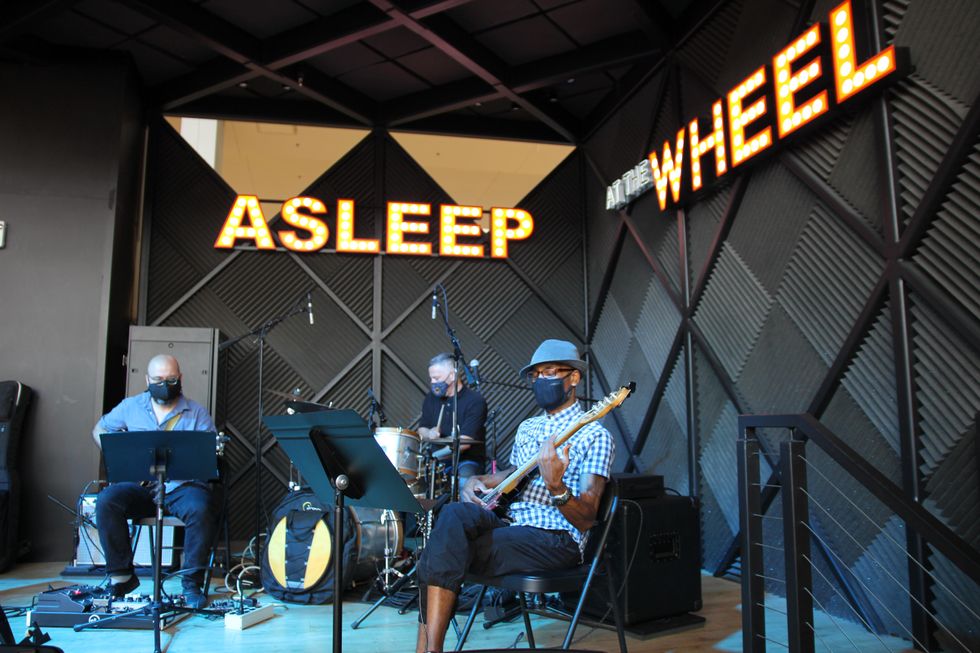 Live music is normally abundant at Austin's airport, with nine stages all around the terminal for performers. Music has been paused again for safety due to the pandemic but not for too long—an ABIA spokesperson said the airport "will continue to monitor the situation and guidance from Austin Public Health in anticipation for its eventual return." The musicians are Austin locals and in its peak, the airport hosts around 30 shows per week.

But for future reference, you can see live music at the Asleep at the Wheel stage near gate 19, the largest stage sandwiched between The Saxon Pub and the airport's only food truck, Earl Campbell's Taco Truck.
Also worth noting are the 24 Diner stage, the Haymaker stage, the tiny Tacodeli stage and the Austin City Market stage, so be on the lookout for a live music resurgence in the near future!
🛍Other must-visits
🍾Duty free
​You'll find only one duty-free store in the airport, EJE Travel Retail, which is located near gate 11 and open from 10 a.m.-6 p.m., selling perfumes and luxury goods from brands like Givenchy, Tommy Hilfiger, Chanel and Cartier tax-free.
​Book People, near gate 20, open 5 a.m.-6 p.m.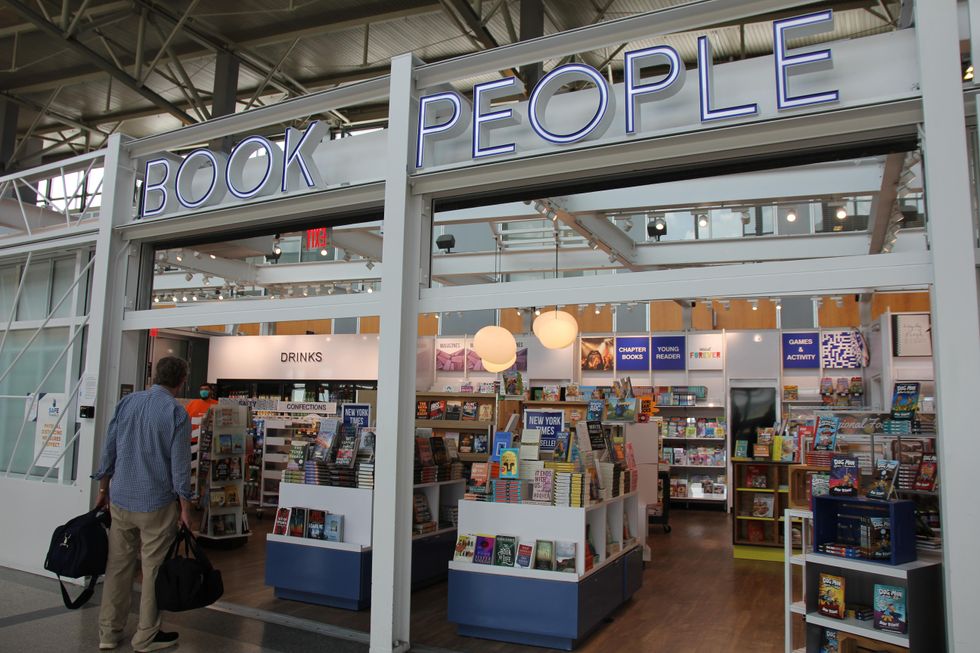 This well-known gem, also the catalyst behind the city's ultra-famous "Keep Austin Weird" slogan, is making sure you are well-read when you fly. We've all forgotten to bring along a book in the face of a long flight, so stop by not only for the Book People clout, but to buy one (or two or three) books.
Sky deck, near gate 3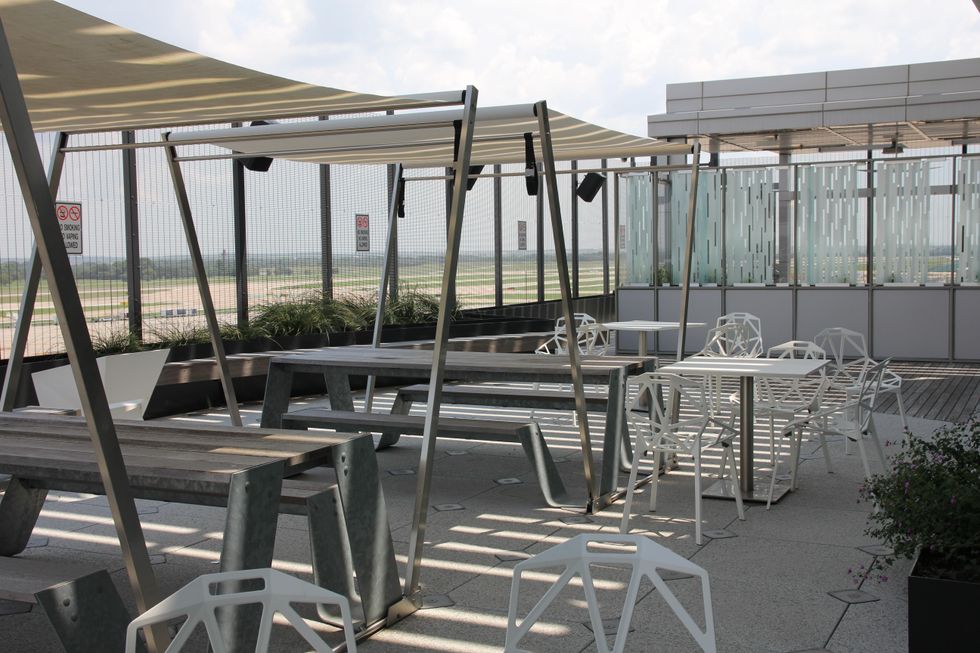 Feeling cooped up while waiting for your flight? Head to the far east end of the terminal, past Parkside and up the stairs and you'll find an open-air sky deck that is open to all passengers. This hidden gem is a great place to go for some fresh air and a relaxing atmosphere. This spacious deck opened in 2019 and is not well known among travelers, and combined with the sweltering heat, it is also pretty quiet most of the time.​
Endless art galleries
ABIA is so filled with local art, the whole thing is practically a gallery. Though most of the pieces you'll encounter around the terminal are permanent fixtures, there are 10 galleries to peruse with plenty of pieces for sale. The exhibits change often and frequently sell out, according to an ABIA spokesperson, but you can peruse the dozens of fixed exhibits if you run into empty glass cases.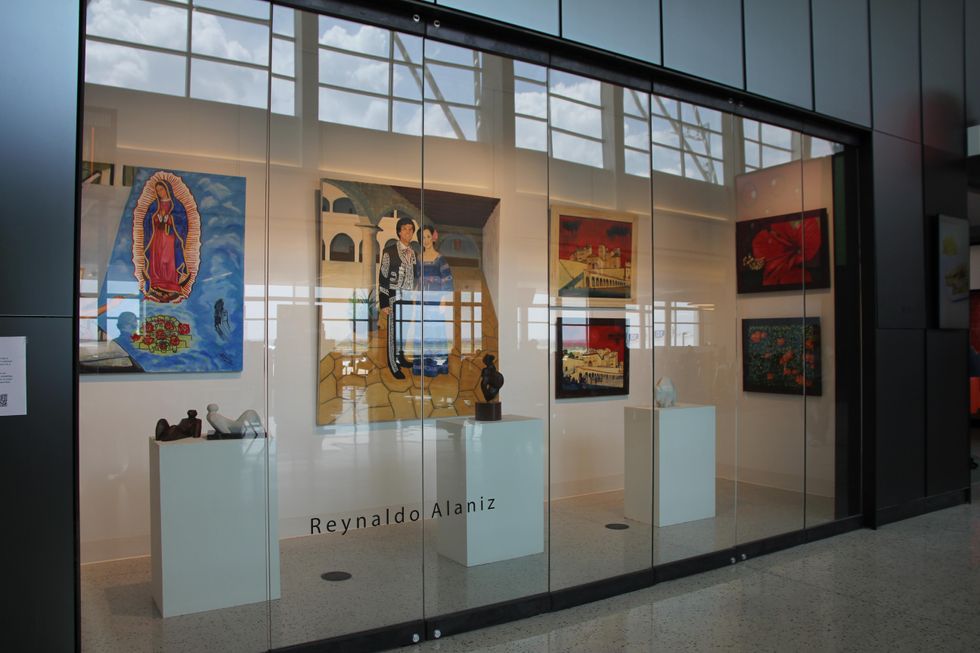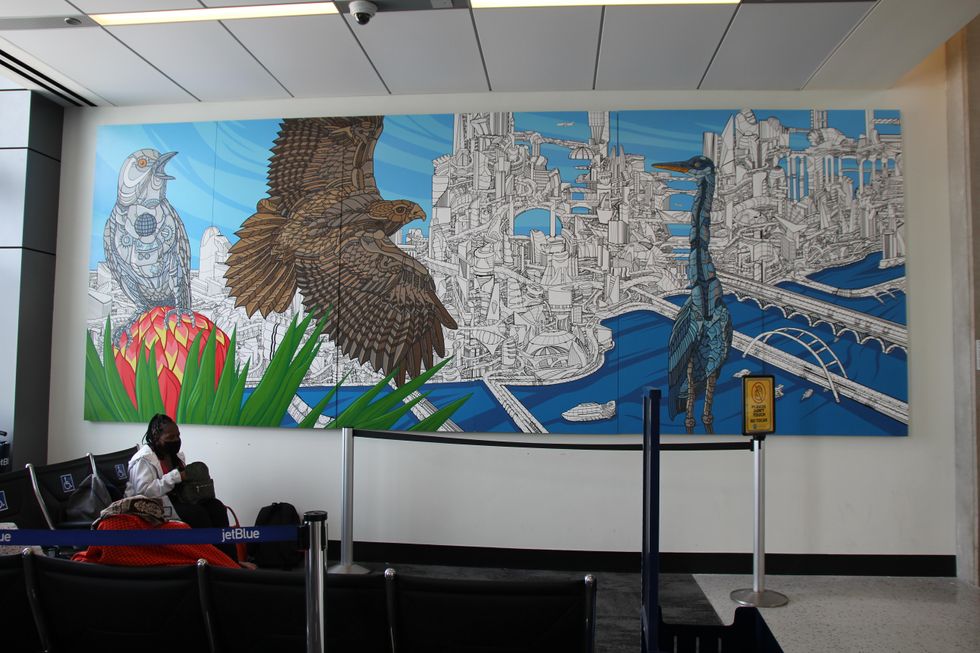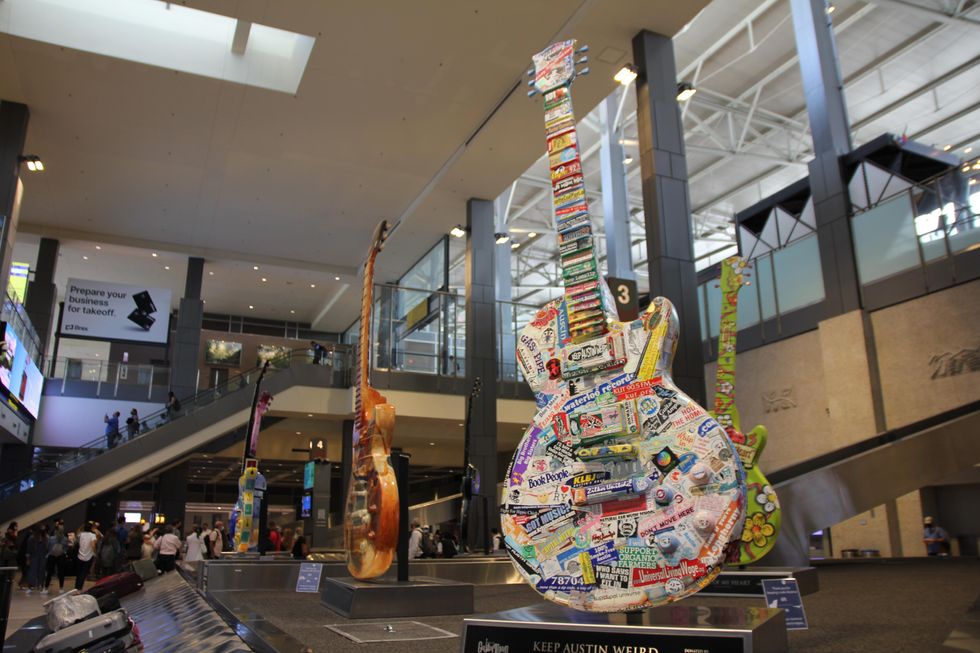 East Austin restaurant la Barbecue has been robbed a third time in less than three months, according to a post on the restaurant's Instagram.
In the post, the restaurant included photos of what appeared to be a man exiting a minivan from surveillance footage.
"This guy pulled up in a car full of stuff… he ripped our gate open and stole a couple empty kegs," the post said. "The ring system scared him off so he did not venture back into the area. PLEASE EVERYONE ON THE EAST SIDE BE CAREFUL!!! This guy goes back into his car to grab something before he goes in. I am hoping he won't be back!!"
The robbery comes as many restaurant and food truck owners have been on guard from recent break-ins. East Austin cheesesteak truck R&B's Steak and Fries has also been robbed three times in around three months, according to owner Kris Elliott. Elliot said the truck was last robbed around a month and a half ago.
"When the weather gets cold, it seems like these things start to happen more often," Elliott said. "We're just happy no one got hurt."
Additionally, he said all 5 of the food trucks in their lot have experienced burglaries. The landlord of the space is taking action by investing in alarm and camera systems. "Been very tough dealing with this problem as us small business owners are just trying to survive during the pandemic," Elliott said.
And it's not just in East Austin. North Austin restaurants Eldorado Cafe and Chez Zee Bistro were both broken into and robbed on the weekend of Jan. 8, while over a dozen food truck robberies and break-ins were reported in the latter half of 2021.
Some, like Chez Zee's Deborah Velasco, wonder if the understaffed Austin Police Department's decision to no longer respond to non-emergency calls is part of the problem. Xose Velasco, owner of East Austin's Discada, said owners are keeping their guard up in the wake of the robberies as he was robbed twice within a month of reopening in November 2021.
"We try to keep the lights on," Velasco said. "We're a little bit more careful."
After 12 months, the long-anticipated massive Tesla factory in Southeast Travis County is up and operating and everyone wants a look inside.
Phase 1 of Giga Texas appears to be tied up as production of the Model Y Tesla is underway, the electric car company revealed on Wednesday in its fourth-quarter earnings call. The factory, located on the former Harold Green-turned Tesla Road, sits on more than 2,000 acres of land in southeast Travis County.
Here's a glimpse inside the factory.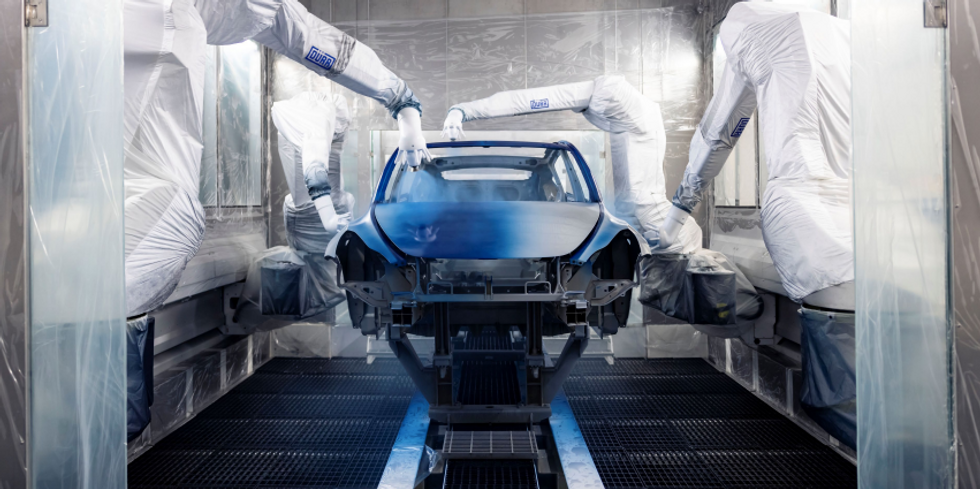 (Tesla)
Model Ys will be the first Teslas to come out of Giga Texas with an estimated delivery of August. The wait estimate comes after Tesla noted supply chain issues have affected their factories, which have been running below capacity for several quarters. A deep blue metallic like this goes for $1,000 more than a white or silver Model Y, totaling $61,990.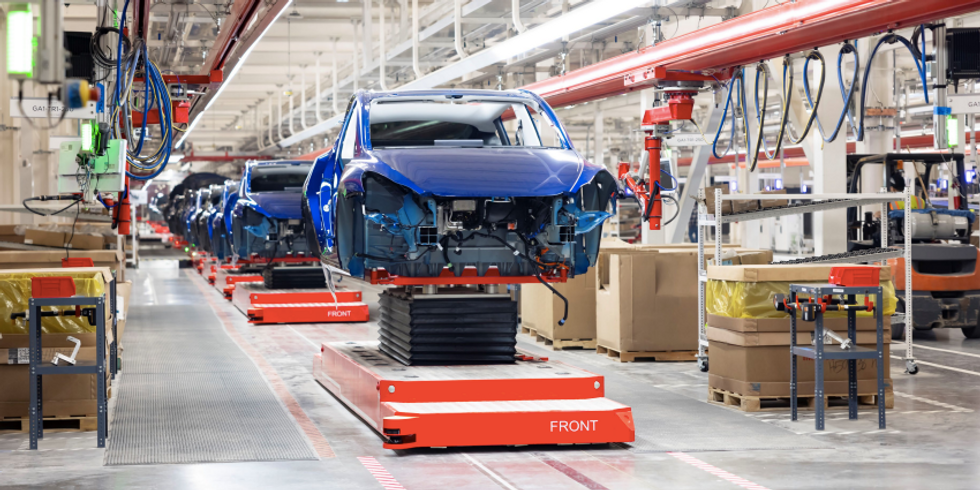 Model Ys began being produced at Giga Texas at the end of 2020. In general assembly at the factory, the Teslas get their major interior components to finish the vehicle.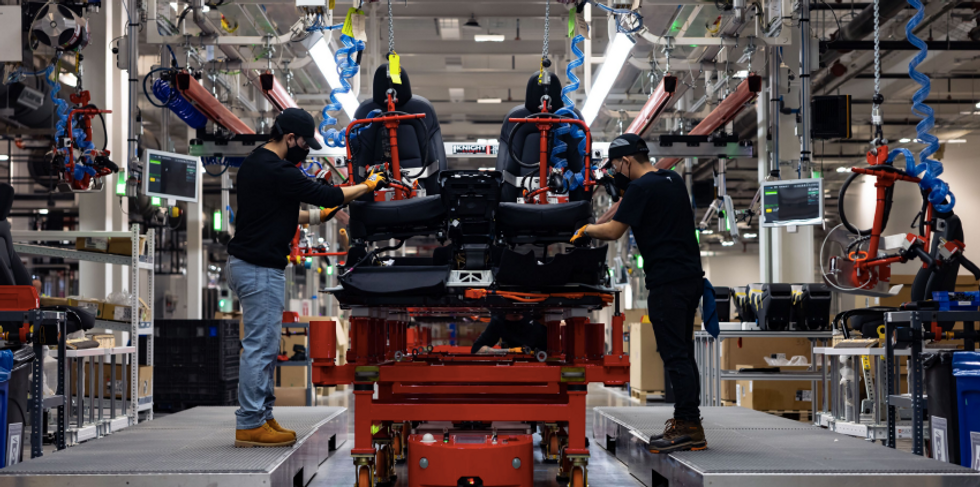 (Tesla)
Workers at Austin's Gigafactory are attaching seats to a structural battery pack. It's been described by some as the biggest difference between Texas-made Model Y's and the current version at the Fremont, California factory. It shouldn't have a major impact on the owner's experience, but Tesla has updated instructions for the jacking procedure, as the lift points are different.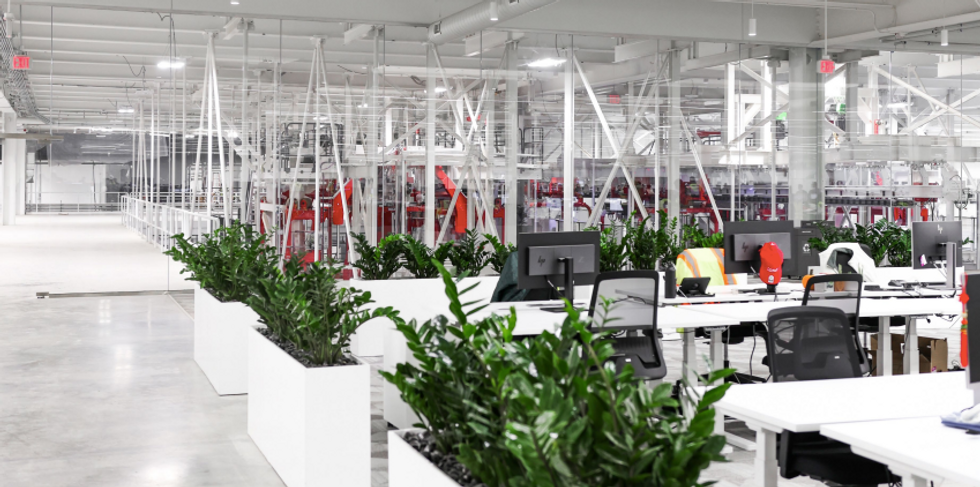 With a sleek, open office setup, workers can take in a view of the factory from their seats. It's a component CEO Elon Musk wanted for what is now the headquarters of Tesla.
On the Austin, Texas public location Snapchat, a photo of inside Giga Texas has appeared. On the left you can see a sneak peek of a Model Y body.pic.twitter.com/N7zliZ5vkL

— Sawyer Merritt (@Sawyer Merritt) 1643081462
With Snapchat's maps, anyone can look at everyday activity happening at the factory. To view these geographically-linked stories, click the bottom left "map" icon and search "Tesla Giga Texas." Once you've found it, you can view the Snapchat story of those in and around the facility. While most stories stay up for only 24 hours, Giga Texas is a designated place on Snapchat, allowing users to view a collection of photos and videos from the inside.
Following Model Ys, Texas-made Teslas will include the Cybertruck, Semi and Model 3. But it might be a while before those other models arrive. EV makers have been hit hard by the chip shortage, and it's thought that changing features are contributing to Cybertruck delays as Tesla works to compete in the electric pickup market.
Joe Rogan paid a visit to buddy Elon Musk this week. The two have been seen around town since both moving to Texas. Naturally, Rogan was impressed with the prototype.
If you're dying to get a closer look at this factory, you just might get to. In December, Musk said the factory would have tours available to the community early this year.