Get connected with our daily update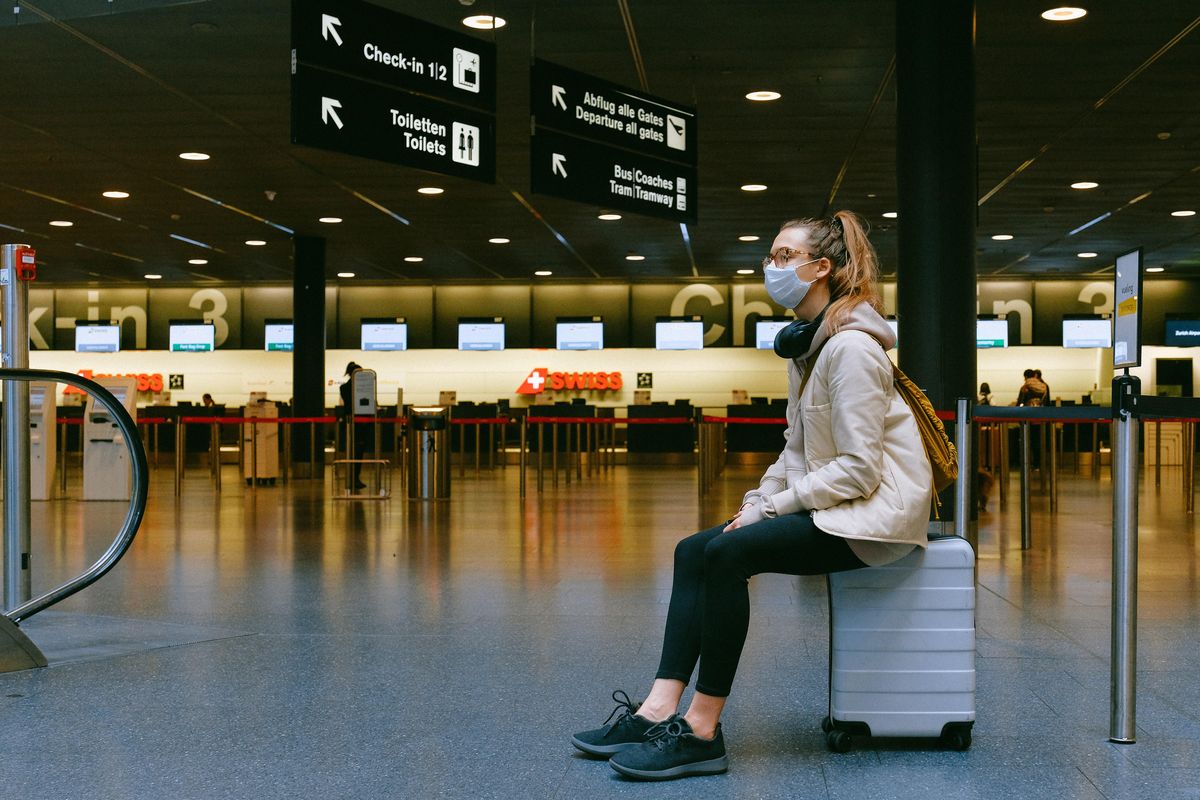 (Pexels)
As Austin public health officials warn of the "Thanksgiving effect"—evidenced by a rising COVID-19 caseload and increasing hospitalizations connected to holiday gatherings—many residents want to know how they can minimize their risk of exposure in the coming weeks.
Austonia spoke to Dr. Stanley Spinner, vice president and chief medical officer at Texas Children's Pediatrics and Texas Children's Urgent Care, about how to navigate this holiday season safely.
---
Where is the risk?
First things first, it's helpful to know what is driving the current spike in new cases.
Spinner said the risk extends far beyond essential workers and is not necessarily concentrated where one might expect, such as in school classrooms.
"We see this from a lot of casual gatherings," he said. "That's how we're seeing more and more people getting infected.
Local case investigations bear this out.
"In our discussions with our epidemiology team, there are simply dozens and dozens of examples of entire families being infected based on Thanksgiving holidays in our jurisdiction," Austin-Travis County Interim Health Authority Dr. Mark Escott said Tuesday.
What's the most prudent course of action?
Spinner encouraged Austinites to stay within their bubbles this holiday season. He will be spending Christmas with his wife and their son's family, all of whom have avoided grocery stores and restaurants.
"We feel comfortable with that," he said, adding that the best way to minimize risk is to avoid seeing people outside of your household.
What if I get tested before attending a gathering?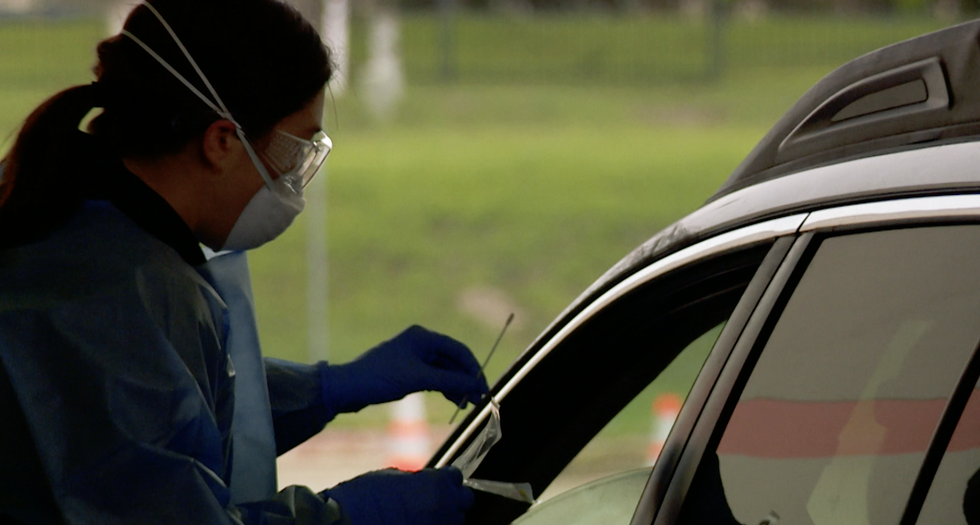 (City of Austin)
Austin Public Health reported a spike in demand for COVID-19 testing the week before Thanksgiving, which officials attributed to people wanting a negative result before attending a holiday gathering.

But this isn't a failsafe method—and may lead to a false sense of security.
"The issue as far as testing … it's a snapshot," Spinner said, adding that a negative result only confirms that a person probably wasn't infected on a certain day.
A more accurate way to rule out COVID would be to get testing every day in the lead up to a gathering, which is prohibitively expensive and time-consuming for most people.
Is there anything I can do to make gathering less risky?
Yes.
"If you're really looking to gather more than your immediate family together on Christmas, one approach is they all quarantine at home for 14 days," Spinner said.
With less than two weeks until Christmas, this method would require groups to have already begun their quarantine period.
The Centers for Disease Control and Prevention recently updated its quarantine guidelines, including a 10-day period as an alternative to their previous recommendation of two weeks.
"Reducing the length of quarantine may make it easier for people to quarantine by reducing the time they cannot work," the federal agency wrote on its website last month.
Although a 10-day quarantine is better than one of a shorter duration, Spinner encouraged Austinites to self isolate for the full two-week period, which he called "the gold standard."
Is it safe to travel?
This depends on how much risk one is willing to take on.
"If you really, really want to be safe, stay home," Spinner said. "That's ultimately the best approach."
For those intent on traveling, he recommended trips that require no more than one day of driving to avoid exposure at hotels or rental properties.
If that isn't an option, he suggested renting an apartment or home to avoid interacting with others. If one is required to stay at a hotel, he urged cleaning the room after checking in as a precaution.
What about flying?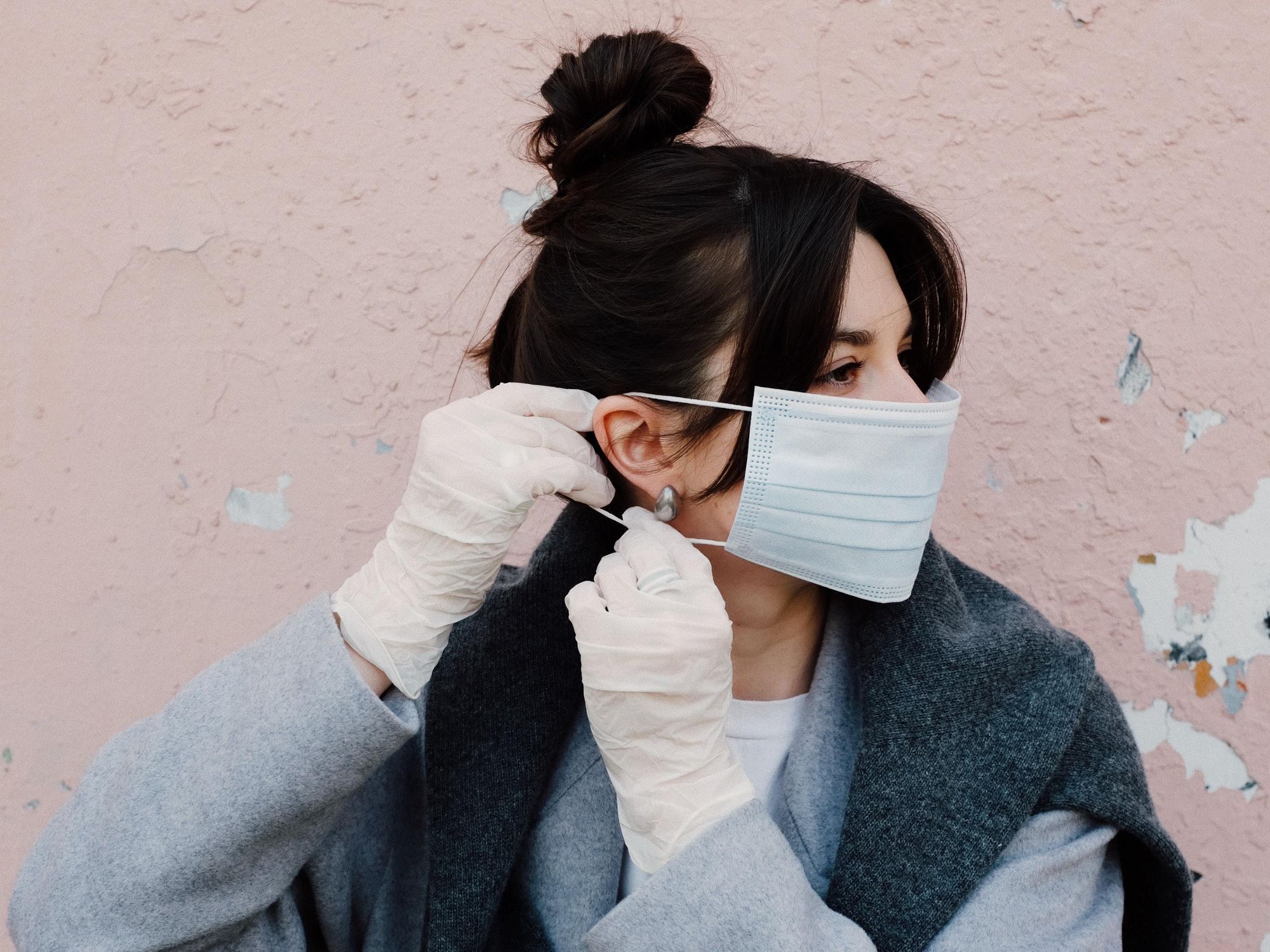 Spinner discouraged air travel but offered some suggestions for how to make it less dangerous.

Most fliers who get COVID while traveling are exposed in their airport, so he encouraged fliers to wear a mask; eye protection, such as a face shield; and gloves.
He also said to avoid any public restrooms, if possible, and wipe down surfaces before using them
Still, he added, "it is a risk."
Who should be most cautious?
"The more people you have (around you) who are higher risk, the closer to the vest you should play it," Spinner said.
High-risk populations include those 65 years of age and older; people with co-morbidities, such as diabetes and suppressed immune systems; and those who are pregnant.
He encouraged everyone to be cautious because of the possibility that they could transmit the disease to others—or get sick themselves with a severe case.
"Who wants to take the chance with themselves or their loved ones?" he said. "Unfortunately, a lot of people do, but they shouldn't."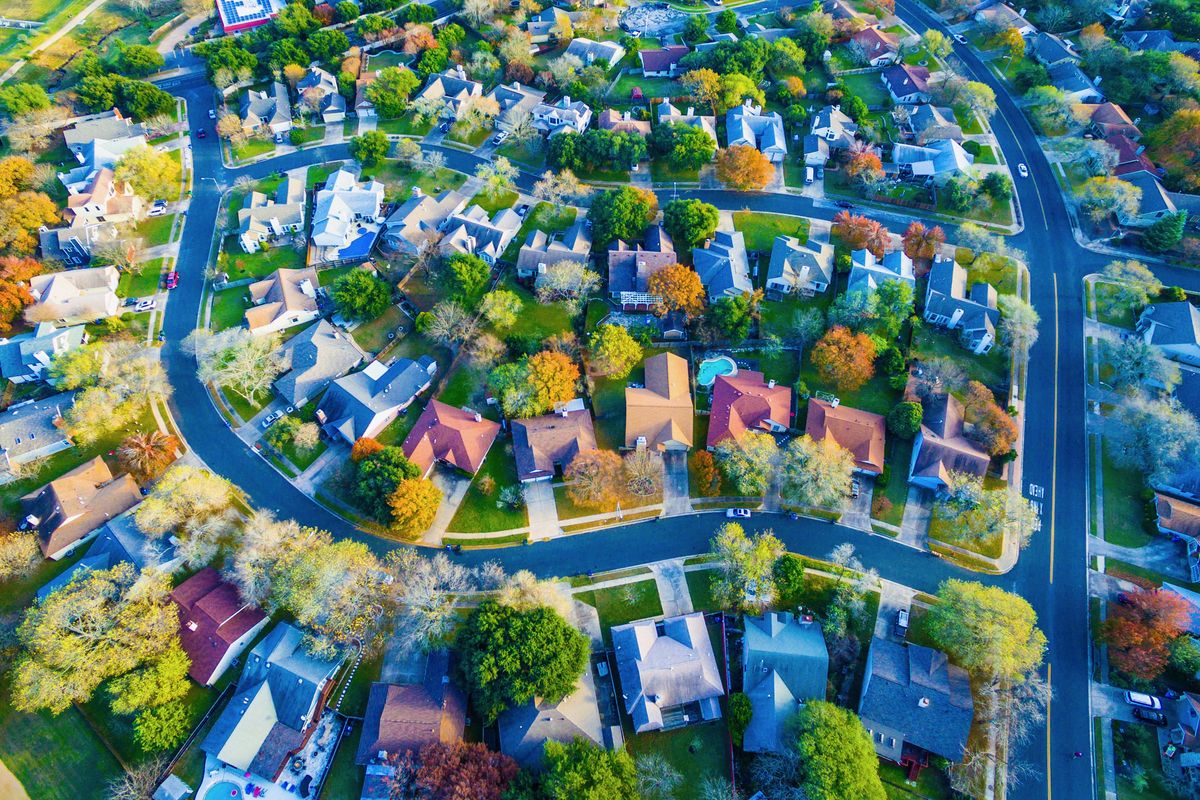 Shutterstock
So you want to buy a house?

To anyone trying to get on the "housing ladder," it's been a discouraging couple of years as prices skyrocketed in a market crowded with buyers bidding against each other for just about any available home.

Things may be calming down, with the Austin Board of REALTORS reporting fewer sales and more available homes this summer.

Mortgage rates have more than doubled in the last year, from around 3% to well over 6% on a 30-year fixed rate loan, getting even more of a bump this week after the Federal Reserve raised bank rates on Wednesday.

So how affordable are homes right now? That, of course, depends on what you want and how much you're able or willing to pay, but here are some rough estimates of what a typical buyer would pay to buy a $650,000 home, which would be considered "mid-price" in today's market.

Mortgage banker Chris Holland (NMLS 211033) of Austin's Sente Mortgage ran some numbers for Austonia to illustrate a typical purchase.


Holland says that while the 30-year fixed rate mortgage is often mentioned in the media, the most popular loan that he's seeing now is a 7/1 adjustable rate mortgage, which has a fixed rate for 7 years and then adjusts every year based on market rates, with a limit on how much it can increase each year. The interest is amortized over a 30-year period. Adjustable Rate Mortgages (ARMs) offer lower rates than fixed rate loans.

Here are the numbers, which are examples. In practice, exact numbers vary with a buyer's credit rating and overall financial situation, and with the rate, which can move up or down at any time.
$650,000 home purchase price
7/1 ARM at 5.875%
5% down payment, equals $32,500
95% financed, equals $617,500
$4,990 payment, including principle and interest (P&I), insurance, and property tax
Typically, a borrower's debt to income ratio needs to be at or below 45%. So for this mortgage, a borrower, or borrowers, would need income of roughly $11,100/month, or $133,200/year. That number could be higher, depending on the buyer's outstanding credit balances on things like credit cards and car loans.
Not included are closing costs, moving costs, maintenance, and any changes a new buyer might want to make to the home.

Holland says he's had a lot of clients approved for loans who were house hunting but have put that on hold, hoping prices come down.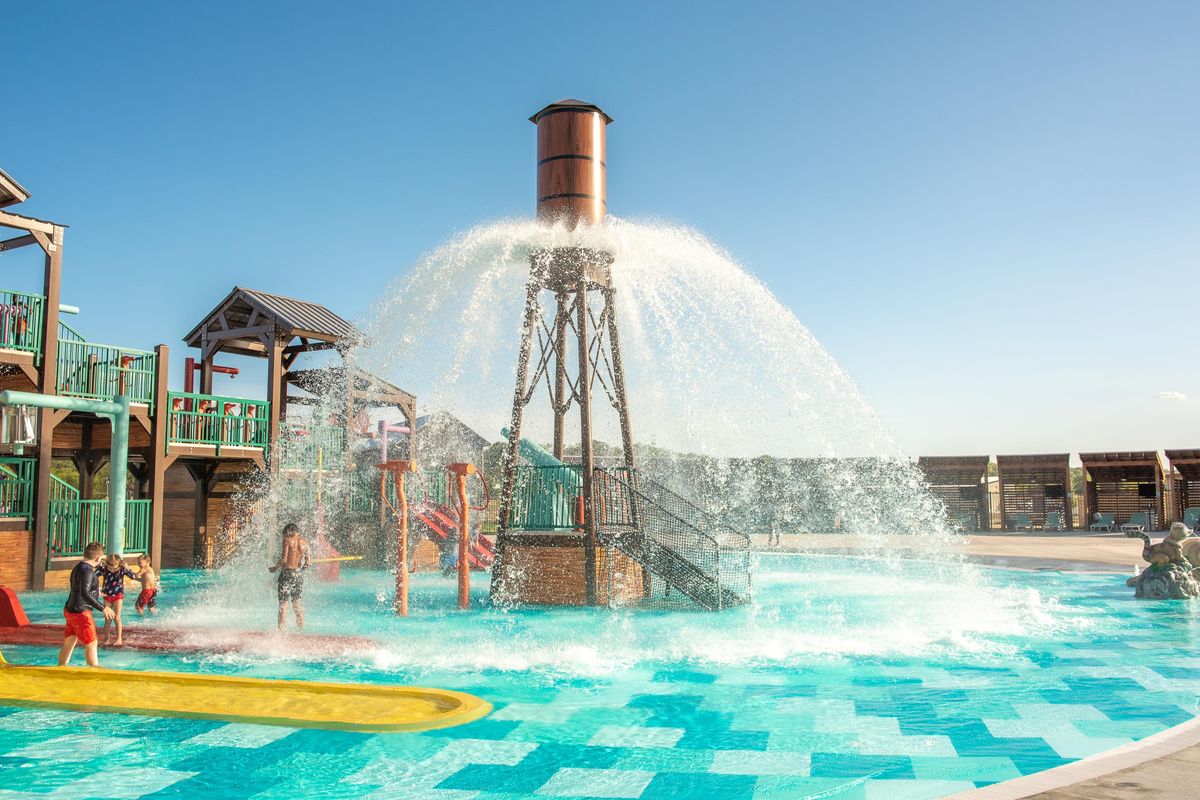 Camp Fimfo Waco
Camp Fimfo Waco, a brand new camping resort, is kicking off football and fall camping season in style! With top-notch amenities, premium accommodations, and 10 weekends of fall fun, there's no better place to have a fall camping getaway, especially if you're a Baylor football fan!
Fall promises to be a one-of-a-kind camping experience. From Sept. 16 to Nov. 24, weekends will be packed with fall-themed activities, including special Halloween weekends in October. Campers can enjoy activities like fall crafts, campground trick-or-treating, costume contests, site decorating, outdoor movie nights, and more!